Sorry to disappoint, but aphrodisiacs are not magical – most are, like wines, a sum of all their parts. A combination of nutrients, bio-chemical reactions, history, folklore, flavour – and sometimes a suggestive shape, or way of eating (see: oysters, bananas – you get it.). All of these elements combine to create a 'stimulating' experience. So romantic!
Pairing wine with them should only heighten that experience. …and it doesn't hurt that alcohol lowers inhibitions.
There are a few important principles when it comes to pairing wine – and the most important is BALANCE. You want these pairings to be equally matched – the stronger the wine or pairing, the stronger it's counterpart should be. Fat and acid – the richer the pairing, the more acid you need in the wine. Tannins should be balanced with protein, and sugar also balanced with acidity.
Everyone's palate is unique – the parts of your brain that process flavour are closely related to the parts of your brain that manage memory and emotion – literally what makes you, you! So with that said, it's worth noting that wine pairing is tricky business! The following pairings are simply my humble suggestions, along with my reasoning for pairing them. I encourage you to try experiments like these on your own! When it comes to pairing – rules are meant to be broken.
So for this Valentine's Day in lockdown, here are some go-to pairings for three classic aphrodisiacs!
Wine pairing: Oysters
Oysters contain high levels of zinc, a mineral important in the production of testosterone. Additionally, they boost levels of dopamine. According to Psychology Today – "Dopamine is known as the feel-good neurotransmitter—a chemical that ferries information between neurons. The brain releases it when we eat food that we crave or while we have sex, contributing to feelings of pleasure and satisfaction as part of the reward system."
Oysters remind us of the sea because they taste like the sea! Salty, briny slurpy goodness. Their flavours are often vegetal too, so we look to wines with high acidity to refresh our palates, and with "green" notes to play with the vegetal flavours in the bivalve molluscs.
It makes sense to look to wines produced in close proximity to the sea where oysters have been eaten for centuries. The first that comes to mind is the Loire Valley – white wines from grapes like Melon de Bourgogne (used in Muscadet Serve et Maine) and Sauvignon Blanc (used in Sancerre). Next, think of island wines!
TRY: Bow & Arrow Melon – Willamette Valley, OR, USA Cantine Paolini Grillo Bio Terre Siciliane IGP – Sicily, Italy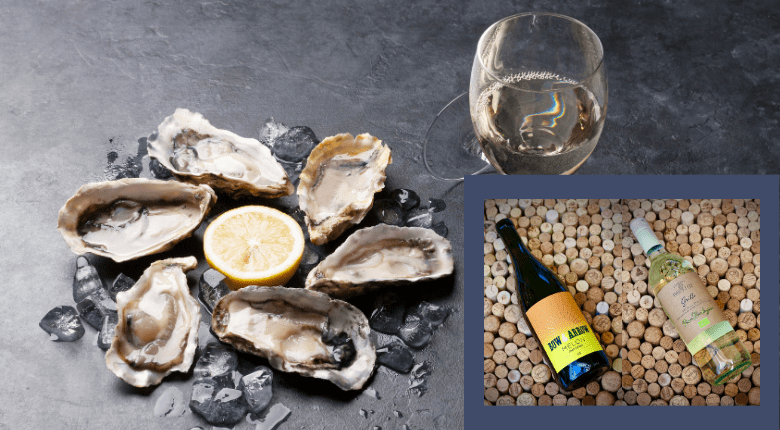 Wine pairing: Hot Chillies
Capsaicin, the stuff responsible for making chilli peppers spicy, stimulates your taste buds which releases epinephrine (adrenaline), that increases your heart rate and releases endorphins (natural opiates found in your body).
Turn up the heat this Valentine's Day – Just keep the chillies in the kitchen and out of the bedroom! Seriously. Wear gloves when you work with them. I've heard some horror stories.
I love spicy foods. Hot sauce is far and away my most widely used condiment. And thankfully, my favourite grape varietal is RIESLING. Riesling has a very high natural level of acidity, and so to balance that out, most rieslings, from dry to dessert styles all have a bit of residual sugar. That sugar goes a long way to soothing your tastebuds and tempering the heat. The acidity gets you salivating something fierce, also cooling your palate for the next bite next sip, so on and so forth.
I like to pair with Asian cuisine – Thai is a favourite. The lemongrass, ginger, green onions all mingle so well with complimenting flavours from Rieslings.

TRY: Fritz Haag Brauneberger Juffer Sonnenuhr, G.G., Trocken – Mosel, German / Red Newt Dry Riesling – Finger Lakes, NY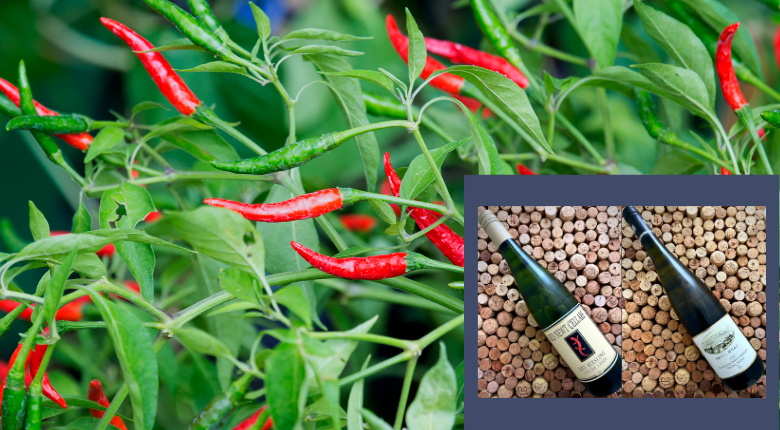 Wine pairing: Chocolate
Skip the milk chocolate. If you want dairy, see my wine and CHEESE pairing suggestions HERE.
Chocolate contains phenylethylamine, natural caffeine and sugar – all stimulants that make you feel good! Dark chocolate with at least 75 percent cacao also has added heart health benefits! And what better holiday than Valentine's Day to show your heart some love!
Chocolate is definitely the toughest to pair with of our three aphrodisiacs. You'd think dark chocolate would call for a big, dry red wine, but it's not ideal. Remember cocoa beans are naturally fruity – so go with fruit-forward reds to cut the bitterness. Chocolate, like wine, also has tannins (that's what dries your mouth out with most dry reds) and too much tannin can be a bad thing. Grapes like Grenache, Syrah and Zinfandel are fruit-forward grapes worth exploring.
If your chocolate isn't sweet, your wine shouldn't be either. But if you're digging into a sweet dessert you can try sweet fortified wines like Port and Maury.
And if that doesn't work, there's always whisky! Happy Valentine's Day!
TRY: Yo El Rey Grenache-Syrah – Cape South Coast, South Africa / Domaine Pouderoux Maury (Sweet) – Southwest France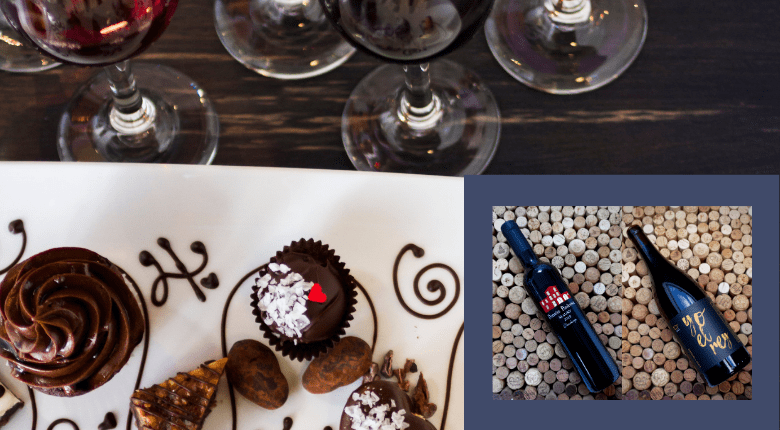 All of the wines suggested above are available from goodwinexgoodpeople.com
***
Dan Belmont, AWE (American Wine Expert, WSET L3) is Liebherr's UK Wine Ambassador and the proprietor of Good Wine x Good People
We're UK's only online retailer dedicated to personalised wine selections on-demand! We pair wines with YOU – for your palate, your meal, moment or mood. Choose your pack size, choose your price level and answer just a few simple questions that help us get to know you, your wine preferences and needs. No wine knowledge required! Seasoned wine educator Dan Belmont does the heavy lifting, choosing your wine selection and writing your personalised tasting notes.
Seeking the right wines for these pairings? Dan can help! Simply note which cheeses you'd like to pair with in the notes when you order your Personalised Wine Selections and we'll make sure you reach pairing perfection!
We also offer limited edition collections that include an exclusive video greeting from one of the featured winemakers as well as digital gift cards for that (very) special someone.
Sources:
https://www.psychologytoday.com/us/basics/dopamine
https://www.scienceofcooking.com/chocolate
http://www.shellfish.org.uk/files/Healthy-Eating/23063SAGB%20oyster%20factsheet%20final.pdf