We're in the heat of it now folks, it's summertime, and that means BBQ! Whether you're grillin' with gas or smokin' low and slow, there's a great BBQ wine pairing out there to crank your al fresco feast up to eleven! Here are some wine tips for the best BBQ combos…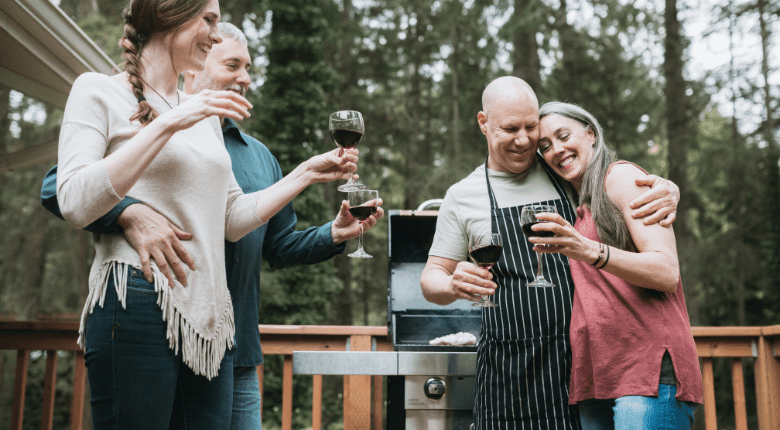 Tannin Loves Protein
Tannin is a compound found in some wines that presents itself as dryness. It binds to protein, and as it turns out, there's a lot of protein in your saliva. So as the wine mingles with the lubrication on your palate, it grabs it and goes down with the wine — leaving you with that dry scratchy cat-tongue-like sensation. The tannins come from the use of grape skins in the winemaking process, so that's largely your red wines, and skin-contact white wines, commonly called 'orange' wines. The best food pairings for these wines are no surprise: high protein foods! Meats in particular go well, the tannins binding to the protein in the meat, leaving your palate intact and ready for more! Tannins are a BBQ's best friend. Ultimately it's all about balance, the heavier the protein the bigger the wine. Lighter red wines with a chill and orange wines make excellent partners, especially on a hot sunny day!
TRY: 2018 Andert-Wein Zweigelt (Red) – Despite the one-litre bottle, there is just never enough of this wine.
2018 Mother Rock Force Majeure Cinsault (Red)– This fresh take on Cinsault is perfumed, fruity and lively. Bottled unfiltered and unfined, its just damn tasty juice.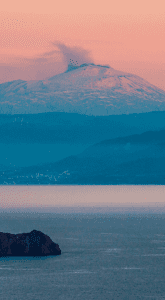 Smoke
If you've got the patience, the flavour you can impart on your food by smoking low and slow is pure magic, but pairing a wine with it can be tricky business. Not forgetting balance, I seek out wines that showcase similar smoky attributes. Think wines produced in volcanic soils from the likes of Sicily's Mt.Etna or the Canary islands. Some wines are produced in "reductive" styles, in which the winemaker deliberately protects them from oxygen. This can result in flinty, smoky aromas – we're big fans of white burgundies with these qualities. Wines aged in new oak are also friendly pairs, those barrels were recently toasted and impart flavours of toasted wood, cigar box, and baking spices.
TRY: 2017 Borja Perez Viticultor Vidueños, Blanco, Artífice (White) – this field blend of native white grapes is produced in a single oak vat, only 3000 total bottles.
2013 I Custodi "Pistus" Etna Rosso DOC (Red) – Native varieties and the unique Mediterranean microclimate come together in the black volcanic soils watched over by the imposing Mt. Etna, creating a wine bursting with red fruit, morello cherries, etc.. and finishing with exotic vanilla and spice and smoke.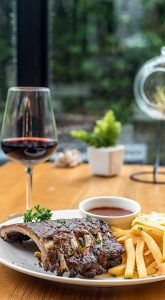 Sweet Sticky Sauces — different approaches here: sweet likes sweet, so off-dry fruity wines like riesling can work well. Sweet and salty is also a magical combination, look for wines grown on the seaside with salty mineral characteristics like Sardinian Vermentino. The nutty complexity in a dry Fino sherry is also a winner!
TRY: NV Tenute Dettori Renosu Bianco (Skin-Contact) – This Vermentino-led white is produced in traditional concrete vats, it's tropical, textured, and bright with a saline minerality on the finish – a truly authentic island wine!
2018 Two Paddocks Picnic Riesling (White) – Balanced ripe fruit and acidity – You're left salivating and craving more.
Burgers & Dogs — it's okay to be basic! Nothing says back garden grilling like good burgers and hot dogs. For this, we look to chillable reds and rosés – lighter crunchy styles that quench your thirst and keep you wanting more and more. Like bubbles? Try a pet-nat, a natural fizzy style that is all about the chillin' out max and relaxin' all cool. These wines tend to be fairly moderate in alcohol, and quite "sessionable", perfect for marathon hangs in the sun!
TRY: 2020 Radford Dale Thirst Cinsault (Red) – Crunchy, crushable and sessionable coming in at only 12% alcohol.
Don't forget seafood! — Prawns, shellfish, fish grilled whole, salmon steaks, swordfish — all fantastic on the barbie! We love skin-contact whites and rosés for fattier fishes, ice-cold Champers or traditional method sparklers for shellfish (and anything really), and fruity whites for everything in-between. Thinking Assyrtiko, Pinot Gris (Grigio), Albariño, New-World Sauvignon Blanc, and Melon de Bourgogne.
TRY: NV Domaine Bruno Sorg Crémant d'Alsace (White Sparkling) – Francois Sorg has a deft hand with balancing sweetness and acidity, and this bottle of bubbles is a prime example.
2020 Domaine André Dezat Sancerre Blanc (White) – The producer describes the wine as having a "beautiful attack in the mouth" – BRING. IT. ON.
I'm no slouch at the grill, but I'm no chef either, so when it comes to the proper recipes I'm looking to the pros. I am lucky to be good friends and biz partners with a man who knows his BBQ. Thrilled to share with you an original recipe from Holy Ground NYC founder, Nathan Lithgow!
This is a perfect recipe for the grill, and should be a great crowd pleaser for your next barbecue.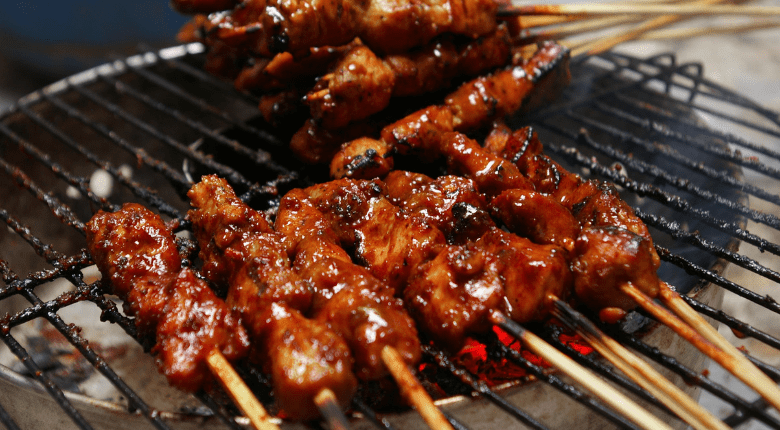 Asian Style BBQ Marinade
1 Cup Hoisin Sauce
1/4 Cup Sriracha
1 Tablespoon Runny Honey
1 Teaspoon Worcestershire Sauce
1 Tablespoon Soy Sauce
1 Tablespoon Rice Wine Vinegar
1 Teaspoon Sesame Oil
Juice of 1 Lime (or 1 Tablespoon Yuzu if you can find it!)
2 cloves finely grated Garlic
1 small knob finely grated Ginger
*divide the sauce in two – one for the marinade, the other for brushing on halfway through grilling.
Use as a marinade for grilled spatchcock Chicken, delicious giant prawns, filets of salmon, or even a skirt steak or hanger steak. Marinate for 1 hour while you build your charcoal grill.
CHEF-TIP: With chicken, rub a spoonful or two underneath the skin of the breast, taking care not to puncture the skin.
Once your protein is on the grill, dress some whole green onions with sesame oil, lemon juice (or lime), salt and pepper, and toss them onto the hottest part of the grill. Cook until lightly charred but not totally burned and use as a final garnish along with some Maldon Sea Salt.
PAIR WITH
2018 Yalumba Samuel's Collection Bush Vine Grenache (Red) – They pulled off the hat trick – alcohol, structure & acidity all in balance.
2016 Channing Daughters Mosaico (White) – Textural, floral, tree fruit, yum!
All wines featured in this post are discounted until 31 July 2022! If you want to store your wine in perfect conditons check out Liebherr's amazing range of wine cabinets.
FreshMAG readers receive 5% off your first order with code FRESHMAG5. Free UK-Wide Delivery on Orders Over £100.
Dan Belmont, AWE (American Wine Expert, WSET L3) is Liebherr's UK Wine Ambassador and the proprietor of goodwinexgoodpeople.com. He is a New York native, former education manager for Murray's Cheese in NYC (the largest artisan cheese retails in the United States), and former education manager for Beadles of Borough, based in the heart of London's Borough Market.