The Community Fridge Network, launched by Hubbub in 2017 to help tackle food waste, provides destinations across the UK for food storage and redistribution, as well as places to bring people in local communities together. Liebherr provide free appliances as part of the scheme and were invited to the opening of the Community Fridge at the Vineyard Church in Aylesbury.
Food waste is a multi-million tonne problem in the UK and a multi-trillion pound issue worldwide – this is in spite of rising awareness and, conversely, the rise of food banks.
Some of the reasons behind food waste
So, why has food waste become such a big problem? Well, it's at least in part down to consumer uncertainty over food expiration dates (more on that here), supermarket multi-buy deals on perishables, as well as an insufficient infrastructure for redistributing surplus food from retailers, restaurants and households.
Storing perishable food in optimal conditions is one way of helping to tackle the problem. For example, ensuring that your fridge temperature is set correctly so that food lasts as long as it should and keeping fruit and vegetables, meat, fish and dairy in BioFresh storage where food stays fresher for significantly longer.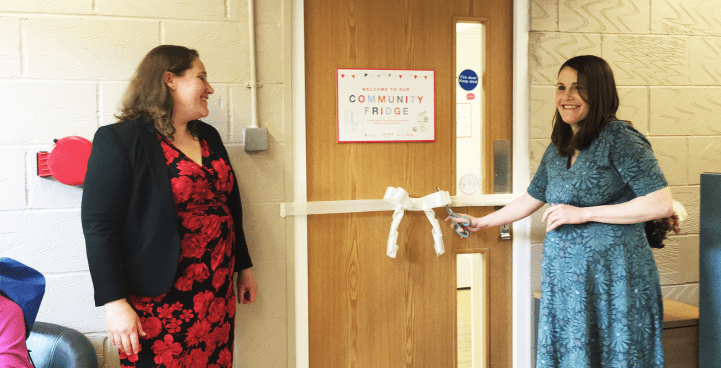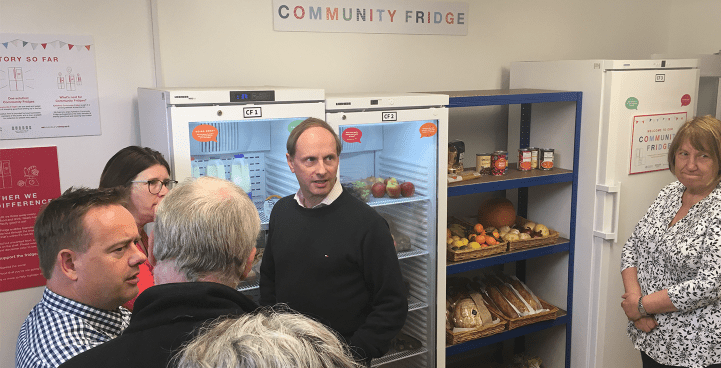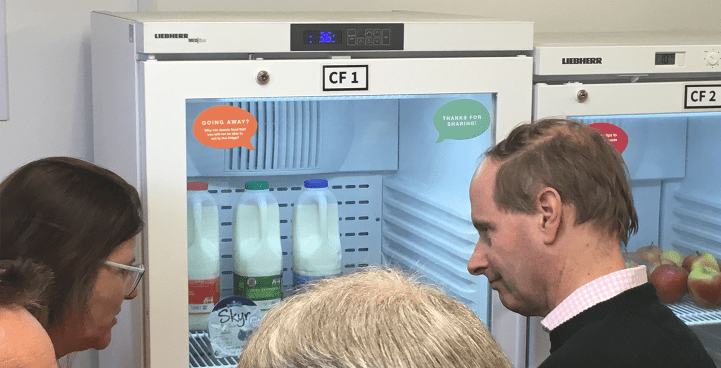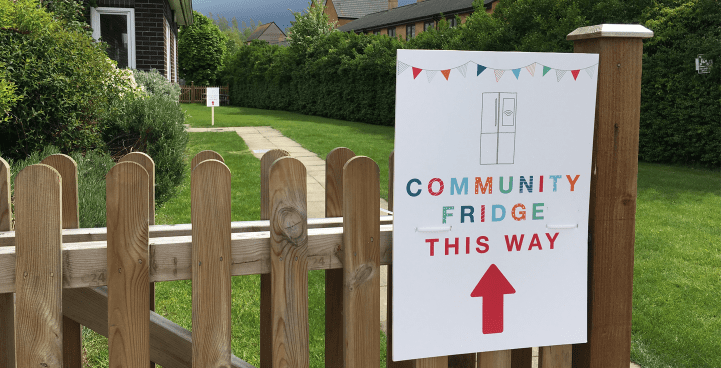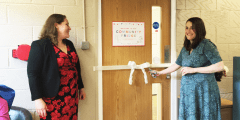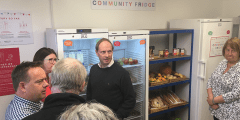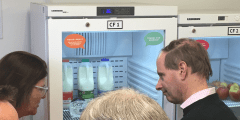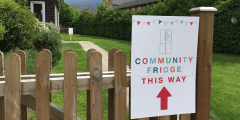 Aylesbury Community Fridge with Liebherr appliances
The Aylesbury Community Fridge project will ensure that good quality surplus food and drink is available to the local community. As with many other Community Fridge Network projects across the country, local businesses and members of the public can donate food for others to collect and use.
Melissa Stone, the Aylesbury Community Fridge Coordinator was glowing about the help provided by local businesses, Liebherr Appliances, as well as other Community Fridge projects such as the one in High Wycombe, demonstrating the strength of the network: "With all of these wonderful organisations and sharing our knowledge we really can make such a difference to the community".
A positive impact on food waste and social isolation
At Aylesbury they also want to teach people about how to grow fresh produce in the on-site garden, which will further help with the wider issue of social isolation. There's a café at the Vineyard Church for the community and there are also plans to introduce cooking classes and parties for the community to create a social hub.
The Aylesbury Community Fridge, initially funded by the Rothschild Foundation, will operate on a trust basis and is not means-tested. It will be managed by the Aylesbury Vineyard Church through its Vineyard Storehouse arm and the team will track each fridge's usage as well as monitor the positive impact on food waste locally.
If you are local to Aylesbury and would like to volunteer to help with the Community Fridge project you can do so by contacting Melissa Stone. The Aylesbury Community Fridge will be open for both donations and collections on Mondays 12 – 3pm and Wednesdays 11am – 2pm.
We hope you enjoyed this article. We'd love you to spread awareness of the scheme across social media – we're on Facebook, Twitter, Instagram and Pinterest. If you would like to get involved with the Community Fridge Network please get in touch with Hubbub directly. More details can be found on their website.