Wild mushrooms are in season in the UK from at various times throughout the year depending on the species and there are approximately 15,000 types of wild fungi in the UK. Here, we're sharing five top tips – from storage to cooking – so that you can enjoy mushrooms at their best.
Nutritional Benefits
Edible mushrooms contain protein and fibre, as well as B vitamins and selenium, a powerful antioxidant which helps to prevent damage in the body's tissues and cells and providing some support to the immune system. There is some evidence that certain varieties may have potential in protecting against cancer, lowering cholesterol and could even benefit Alzheimer's disease as well as aiding the digestive system.
With the potential health benefits of mushrooms and so many varieties to identify and pick, here's our small guide to foraging for, preparing and cooking mushrooms…
5 tips for perfect mushrooms
Picking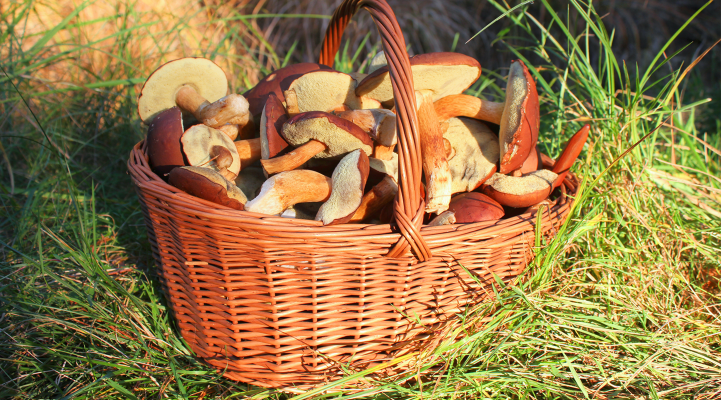 Heading off on a woodland walk and pushing through the undergrowth on the lookout for mushrooms is great fun for young and old. But you need to be very careful: only pick mushrooms that you can clearly identify as being edible. A mushroom identification guide will be an invaluable resource for you. Keep your hands off any mushrooms that you cannot confirm are edible and it's probably best not to solely rely on one source of information to identify mushrooms.
Storage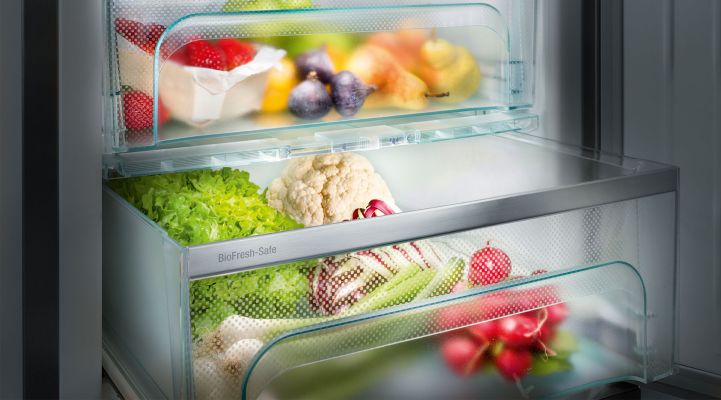 Because mushrooms are extremely sensitive to pressure, they don't keep well when stored pressed tightly together. Mushrooms keep for up to three days in a fridge – or up to seven days in Liebherr refrigerators with BioFresh technology. According to James Wong, you can boost the vitamin D levels in mushrooms by leaving them "bottom up" in sunlight for a couple of hours.
Cleaning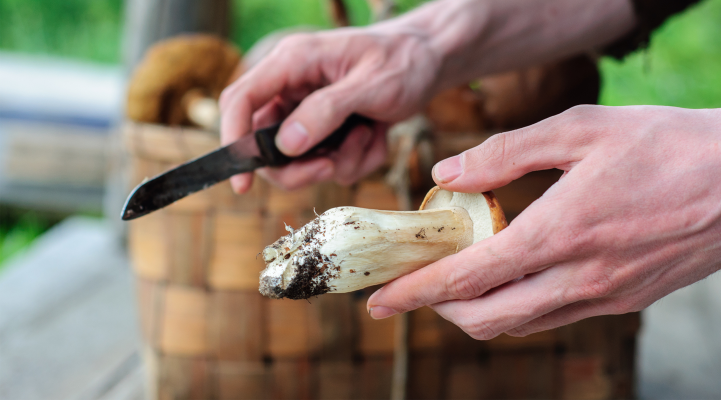 The best way to remove dirt from mushrooms is to use a piece of slightly dampened kitchen roll. The stems can be scraped clean with a knife. If the mushrooms are particularly dirty they can be washed briefly in a bowl, drained using a colander and then laid on a piece of kitchen paper and patted dry.
Drying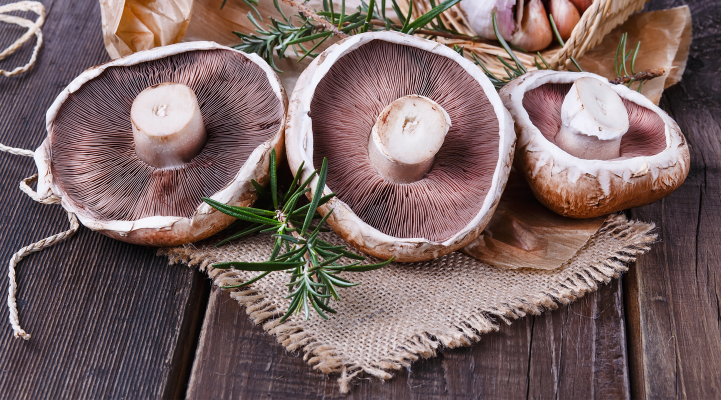 Dried mushrooms can be used as a natural seasoning. To dry mushrooms slice them thinly and spread them out on a baking tray. In a fan oven, at about 75°C, the mushrooms will dry out in about two hours. Leave them to cool completely and then store them in an airtight container… until you want to use them for seasoning, that is.
Cooking

Creamy Mushrooms recipe – FreshMAG by Liebherr
Pan-fried mushrooms are especially popular. To prevent the mushrooms from becoming watery when fried they should be thoroughly dried before cooking. Relatively recent research from The International Journal of Food Sciences and Nutrition has found that microwaving or grilling mushrooms significantly increased their antioxidant activity compared to boiling or frying.
If you need some inspiration for dishes that include mushrooms look no further than the Recipes section on FreshMAG or go straight to all recipes that include mushrooms. We've got everything from Avocado carpaccio with tomatoes and oyster mushrooms to Tagliatelle with mushrooms.
Do you have any other top mushroom tips? Please the comment function below this post or start/join in discussions with us on Facebook, Twitter and Instagram.