Everyone, young and old, loves an ice cream on a hot summer's day. Nowadays, there's an almost limitless range of ice creams, be they fruit-based or classic milk-based… vanilla, chocolate, stracciatella etc. – the choice is never easy! However, you don't always have to get your ice cream from the supermarket or a kiosk, as it's quick and easy to make ice cream and ice-lollies yourself. Let us show you how…
How would you like a somewhat lighter option to the usual rich, creamy dairy ice cream? One that's more refreshing on hot days and contains fewer calories? Can you really make ice-cream-based lollies from nothing more than milk and fruit? Of course!
Mango, peach and strawberry ice-lollies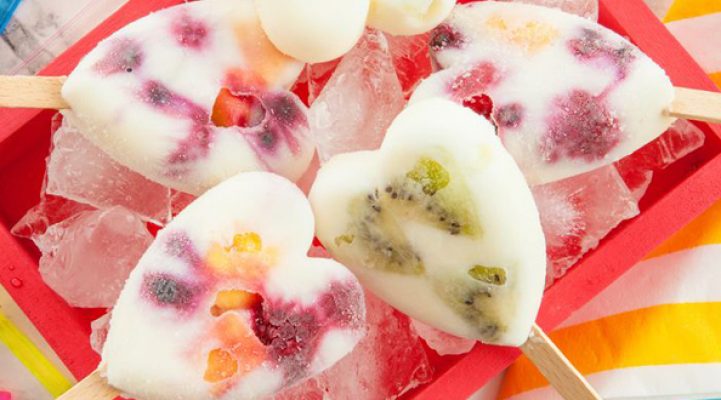 Makes 2 lollies
250 ml whole milk
100 g mango
100 g peach
5 medium-sized strawberries
You can use other fruits too if you prefer, just make sure you always choose fruit that is extremely ripe when you buy it – it's already naturally very sweet so you won't need to add any extra sugar.
To make the ice-lollies you'll need an ice-lolly mould. There are plenty of these available for purchase online.
And now to making the ice-lollies:
First, peel the mango and peach. Remove the stones and cut the fruit into small cubes. Next, slice the strawberries.
Now put the milk and the mango and peach cubes in a blender and blend to create a smooth mixture. Pour this into the ice-lolly mould, together with the sliced strawberries, and place in the freezer for at least six hours.
Liebherr offers an extensive range of energy-saving freezers that are perfect for the job.
Once the ice-lollies have reached their perfect consistency, remove the moulds from the freezer and hold them under hot water to release the lollies more easily from the mould.
Now all that's left to be done is to enjoy your treat!
Homemade banana ice cream
If you want to surprise your guests with something special, try our banana ice cream recipe that's been exclusively created by our team in the Interalpen Hotel:
Ingredients:
250 ml cream
250 ml milk
110 g sugar
2 eggs
2 yolks
3 bananas
2 sheets of gelatine (softened in cold water)
Method:
Heat together the cream, milk and sugar. Add the eggs and yolks while heating on a low heat, stirring slowly and continually. Puree the bananas and also add while stirring. Finally, add the softened gelatine. Put everything into an ice cream maker and leave to cool. The delicious banana ice cream will then be ready to enjoy.
A tip from the Interalpen kitchen: "We serve this ice cream with tasty chocolate and mint crumble".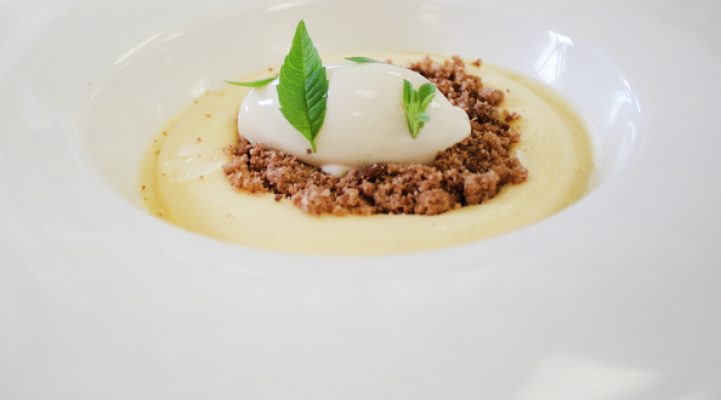 Good luck and enjoy!
What's your favourite kind of ice cream? Send us your favourite ice cream recipes! Use the comment function below this post or start/join in discussions with us on Facebook.