When people hear 'New York Wine' they often picture vines on city rooftops (and there are some in Brooklyn), but it's a 5+ hour drive to the Finger Lakes Wine Region from downtown NYC and any of its major airports. Hundreds of miles of highway, forests and agriculture divide the two. You can't just 'swing through' the Finger Lakes – Niagara Falls is practically in their backyard, and the Great Lakes loom large to the north. When Finger Lakes residents say "the city", they don't mean New York City, they mean Rochester – and this big apple boy found that adorable! Rochester does boast the nearest airport, but you're still an hour out from the Finger Lakes' (colloquially referred to as the FLX) northern-most point.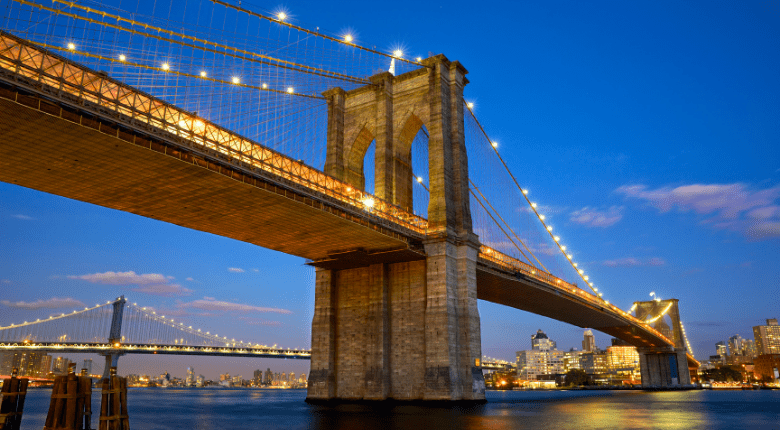 By comparison, Napa Valley is just an hour drive from downtown San Francisco. Oregon's Willamette Valley is less than an hour from Portland. Even New York State's other major growing area on the east end of Long Island is doable in less than 2 hours from Manhattan – if you get the traffic right.

The FLX offers a vastly different experience. One uniquely worth the trek. There's value in its remote-ness. Without a major metropolis nearby, the area is largely unspoiled and relatively affordable, all the more so when you consider that it is the premier vitis vinifera (European) grape-growing region on the East Coast of the US! The area attracts top calibre winemaking talent who, along with the locals are friendly and congenial, simply excited and proud to tell you all about their little slice of the world. The accolades pouring into the region from the wine literati as of late have only driven the region to continue its pursuit of joining the ranks of the world-class, with accommodations, hospitality and dining improving ten-fold over the last decade.
After dozens of trips and countless wine tastings spread over the last decade-plus, I've come to look forward to the drive. Even now coming from London I'd still prefer the drive from NYC over a connecting flight. There's no better way to leave the city life mentality behind by literally leaving the city very far behind. Eyes on the road, not on your phone, jamming to tunes – off the grid. And when you finally get out of the car to stretch your legs, the air tastes different. And once you're there – you can feel the unique energy of this place – it's humming.
The region is named after a series of 11 skinny lakes that generally run north to south and look aptly finger-like. Seneca, the largest, is 61km long and only 3km at its widest. The whole region was underwater in ancient times, and that seabed eventually rose and transformed into deep river valleys, which was ultimately closed off by the moraines of a passing glacier to the south during the most recent ice age, creating the lakes there today. They're cold and deep – and they're a major factor in the region's success with quality grape growing and amazing tasting New York wine. Areas further from the lakes are simply too cold. The "Lake Effect" moderates the temperature of the adjacent vineyards. It's pretty special.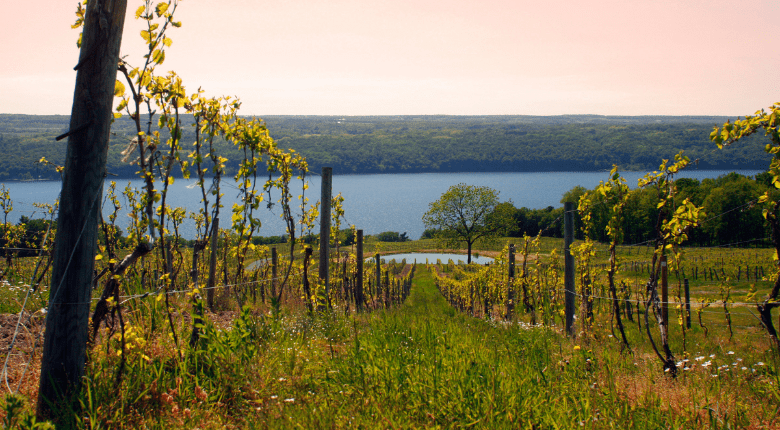 Driving in from the south you come over the top of that moraine and get your first glimpse of the lakes, and vineyards, and farmland stretching out in front of you, it's breathtaking. It also means you're almost there!
Shortly after joining the hospitality industry in NYC, I began hearing murmurs of "exciting things happening in the Finger Lakes." It's a "new wine frontier". And when I met Deb Whitting of Red Newt Cellars, she told me flat out that I must come visit. There was urgency. "Don't walk, run!" kinda vibes. You can tell she was excited too.
And rightfully so! It's the first place where wine, and all its vast complexities first intrigued me, hell, began to make sense even. You can feel the weather, see the lakes, walk the vineyards, skip the rocks – and then you taste the wine …Mind. Blown.
I've never looked back – and ten years later it's clear to me the region is in the midst of an early renaissance. I found the energy of the place really carries through in the tension of the Rieslings produced there – the flagship grape of the budding region.
I say 'early renaissance' and 'budding' because the modern era of winemaking there as we know it is relatively young, especially when compared to its European counterparts across the pond. Before the New York State Farm Act of 1976 significantly lowered the fees required for a winery or distillery license, there were only 14 wineries in New York. Today there are nearly 500!
And the Finger Lakes boasts over 100 of them. I recommend staying near Watkins Glen or Geneva at the southern and northern ends of Seneca lake as your home base. Lots of accommodations and dining options at both, and, as there are no bridges across the lakes, you'll have access to more of the area if you're starting from one of the tips. The wineries dot the shores of the lakes, and so I like to split the days between Keuka Lake and the west side of Seneca and then Cayuga Lake and the east side of Seneca – these areas boast the largest concentration of wineries, distilleries and breweries!
Start your day at the farthest-flung winery and work your way back – the more you taste – the closer you are to home! Classic advice from the movie Sideways – probably the only good advice you should take from that film on a wine trip! Carry lots of water and stay hydrated. Depending on your location you may be able to cycle or even walk between wineries, but a sober driver is always a good idea. Plenty of companies also offer car/limo hire for a day of tasting.
The visitor information available on most of the wineries' websites is excellent, and so you can thoughtfully plan a smart day. Don't try to pack too much into one day, embrace the lazy lake vibes. Many wineries offer in-depth explorations of their facilities and portfolios – go deep! Arrive with a smile and a curious palate and you'll be welcomed with open arms. Second only to your wine trail map is your road trip mix!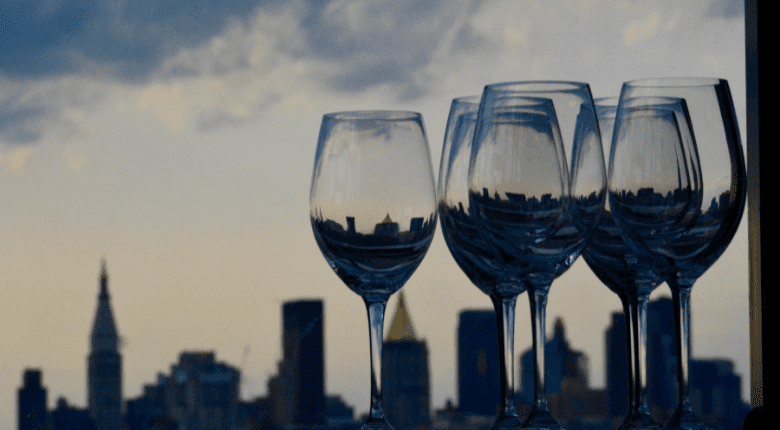 My perfect day starts with an early hike in Watkins Glen State Park, a quick shower and getting on the road for tasting number one by late morning. Followed by lunch lakeside, and two more winery visits in the afternoon. Quick power nap at home followed by dinner at one of the many tasty options available for all budgets.
I realise now that a travel guide is perhaps poorly timed as travel is still restricted, but hopefully, we'll all be able to move around more freely sooner than later! In the meantime, there are more and more Finger Lakes wines being exported to the UK every day – racy rieslings, pure chardonnays, unique cool-climate reds, and a lot in between. So much to discover!
If this article made you thirsty, check out the NEW newyorkbottleshop.co.uk – boasting the UK's largest selection of New York wines and producers under one roof and all available for next-day home delivery. Powered by Good Wine x Good People. There's a wealth of more information about New York wine, detailed maps and more!
When you are ready to visit and try some New York wine, I am thrilled to recommend just a few of my favourite places, in no particular order – tell them Dan Belmont sent you!
Wineries where you check out some amazing New York wines:
Keuka Lake
Dr. Konstantin Frank Vinifera Wine Cellars

Ravines

McGregor Winery

Weis Vineyards

Domaine LeSeurre
Seneca Lake (West Side)
Fox Run

Hermann J. Wiemer Vineyards

Kemmeter Wines

N. Kendall @ Hickory Hollows

Ravines
Seneca Lake (East Side)
Red Newt Cellars

Boundary Breaks

Ryan Williams Vineyards

Lamoreaux Landing
Dining
Dano's Heuriger

The Olney Place Deli

Stone Cat Cafe

Red Newt Bistro

FLX Wienery / FLX Table / FLX Fry Bird

Port's Cafe

Sans Dumplings @ Kemmeter Wines

Kindred Fare

Nickel's Pit BBQ
Parks & Activities
Watkins Glen State Park Gorge Trail – DO NOT MISS!

Take a boat rental out on the lakes!

More than 50 Waterfalls to see!
Breweries, Distilleries, Etc.
Two Goats Brewing (Best Seneca Lake Views!)

FLX Distilling Co.

Lively Run Dairy (Farmhouse Cheeses)