English wine harks back to Roman times and believe it or not there are over 700 vineyards dotted around the country. The smallest is in Sussex, which has just two vines while Denbies Wine Estate in Surrey is the largest vineyard in England, spread over 265 acres. Why are we telling you this? Well, it's English Wine Week, that's why!
English wine has suffered a bad rap over the years. But now it's turning heads on a global scale and it's all down to the vintage grape-growing pros who refused to give up and the lively new upstarts who have legs to go the distance. This is the perfect time to celebrate English winemaking in the midsummer sun. Here are five English wineries you need to know about.
You'll be filling your Liebherr wine cabinet with a collection of English wine for years to come.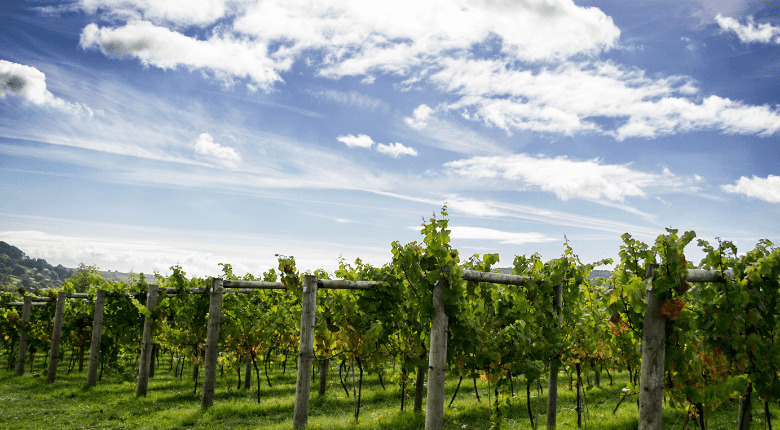 1)
Tillingham Winery, East Sussex
A new wave of exciting winemakers has emerged in England and leading the pack is Ben Walgate of Tillingham Wines, Rye, Sussex. The winery has 70 acres of vines, an impressive visitor centre, restaurant, outdoor pizzeria and an eleven-room hotel. The wine is aged in an impressive collection of qvevri (clay urns from Georgia) used to ferment grapes, skins on, without the addition of any extra yeast. The process is 8,000 years-old. The result is fresh-tasting, acid-forward organic wines.
Where does Liebherr come in? Tillingham's bottle designs are like beautiful works of art. Liebherr wine cabinets have solid beech wood shelves on telescopic rails for easy wine access. The Vinidor models have pull-out presentation shelves. Let the wine shine.
2) Camel Valley, Cornwall
Cornwall isn't obvious wine country but the Lindo family – who planted their first vines in the Camel Valley, near Bodmin, in 1989 — have become one of the UK's standout producers with a slew of awards to their name. Ex-RAF pilot Bob Lindo 'did a vintage' in Germany and he and his wife Anne took viticulture courses before opening their winery. And now their son Sam is a keen winemaker at Camel Valley. They sell their wine at Rick Stein's restaurant in Cornwall and Hakkasan in London, and even export to Japan. Tours and wine tastings are available.
Camel Valley is well-known for their delicious sparkling wines. To store these bottles safely Liebherr's SoftSystem is an important feature. Often used in high-end cabinetry this clever technology ensures the door closes gently, even when fully loaded.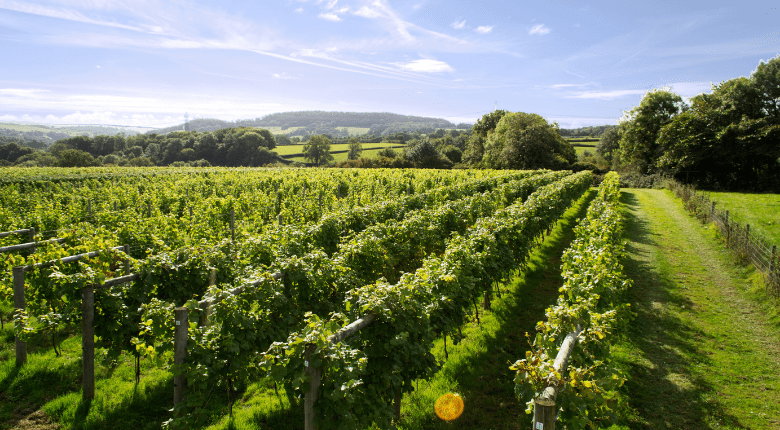 3) Westwell Wines, Kent's North Downs
Former record label founder Adrian Pike has added real swagger to the English wine scene since taking over at Westwell in 2016. His vineyard is located just beneath the Pilgrims Way on the North Downs in Kent; a route used for centuries by Pilgrims travelling to Canterbury.
The winery is constantly experimenting: from skin contact to dessert wines, wild ferments and amphora – respecting the soil and environment at every step. They host vineyard tours and tastings and afterwards you can buy wines from the cellar door at discounted prices.
Trust us when we say you will be stocking up at Westwell. Such fine wines need to be stored under controlled conditions, at just the right temperature. In a Liebherr wine cabinet your precious bottles are safe: protected from nasties such as UV light, dry air and vibrations.
4) Chapel Down Winery, Kent
One of the UK's biggest and best-known wine producers, Chapel Down – based at Tenterden, Kent has a reputation for incredible sparkling and still wines. Established in 2001 they own vineyards across Kent and source grapes from Hampshire and Essex. Not a fan of wine (who are you?), try their award-winning range of Curious beers and cider. The tasting rooms overlook the estate and there's a bar and The Swan restaurant with equally good views.
Liebherr tip: Chapel Down produces white, red, rose and sparkling wines. The Liebherr Vinidor wine cabinet guarantees the perfect storage conditions and has three temperature zones to ensure different wines are stored and served at the correct temperature.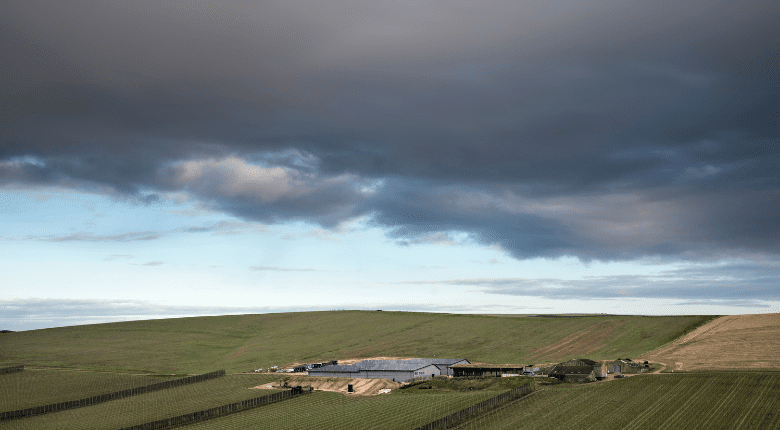 5) Ryedale Vineyards, Yorkshire
Not all decent wineries are in the south of England. Meet our friends in the north. Ryedale are one of two winemakers positioned at England's most northerly commercial vineyard. Perched on the edge of the Howardian Hills, close to food lover's favourite Malton, the estate has a cellar-door shop and two peaceful B&B rooms in the farmhouse. Established in 2006, the family team are happy to give you a tour and tastings take place in the garden or the farmhouse kitchen. Buy a bottle of the Yorkshire's Lad white as a summer treat.
Remember all Liebherr wine cabinets have insulated glass doors with UV protection. The active charcoal filter ensures high-quality air circulates inside and around to your collection.
6) Giffords Hall, Suffolk

Giffords Hall is a family-owned vineyard in Long Melford in Suffolk. Planted on the site of an ancient glacial riverbed their sandy clay-like soil produces quality grapes, that are high in natural sugars and acids, that lend themselves particularly well to both sparkling and dry, aromatic still wines.
The vineyard was planted around 25 years ago and the vines are now in their prime. We like their wine so much we've teamed up with them and our pals Joey and Katy to give a bottle of their Giffords Hall Classic Cuvee! Find out more, follow the link below!
https://www.giffordshall.co.uk/