Step: 1/5
Wash and cut the strawberries and cherry tomatoes into quarter or cubes.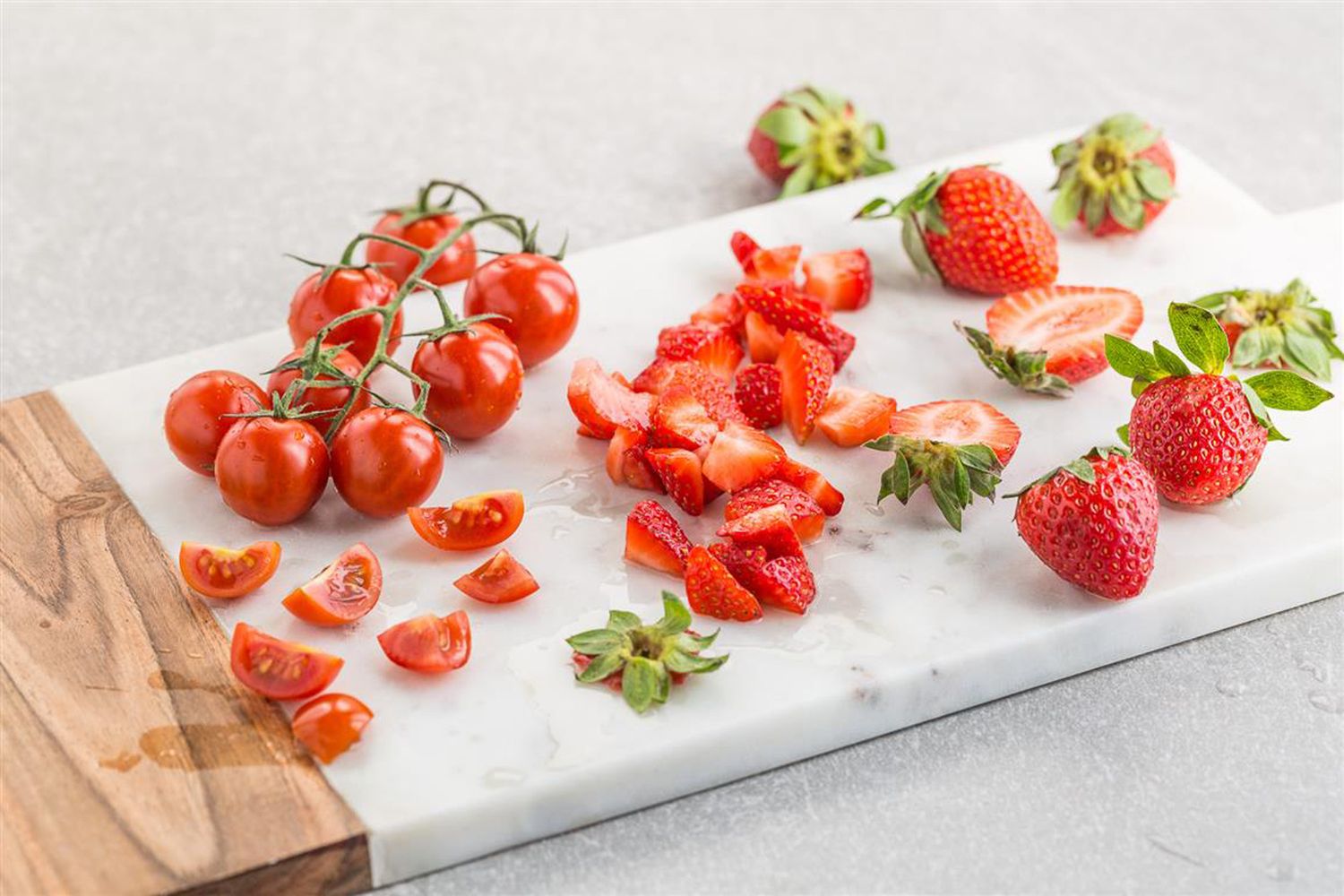 Step: 2/5
Place the strawberries and cherry tomatoes in a bowl. Pluck the basil leaves from the stems and add to the bowl with the mint leaves. Add the vinegar and oil, season with pepper and mix gently. Chill in the fridge for at least 30 minutes.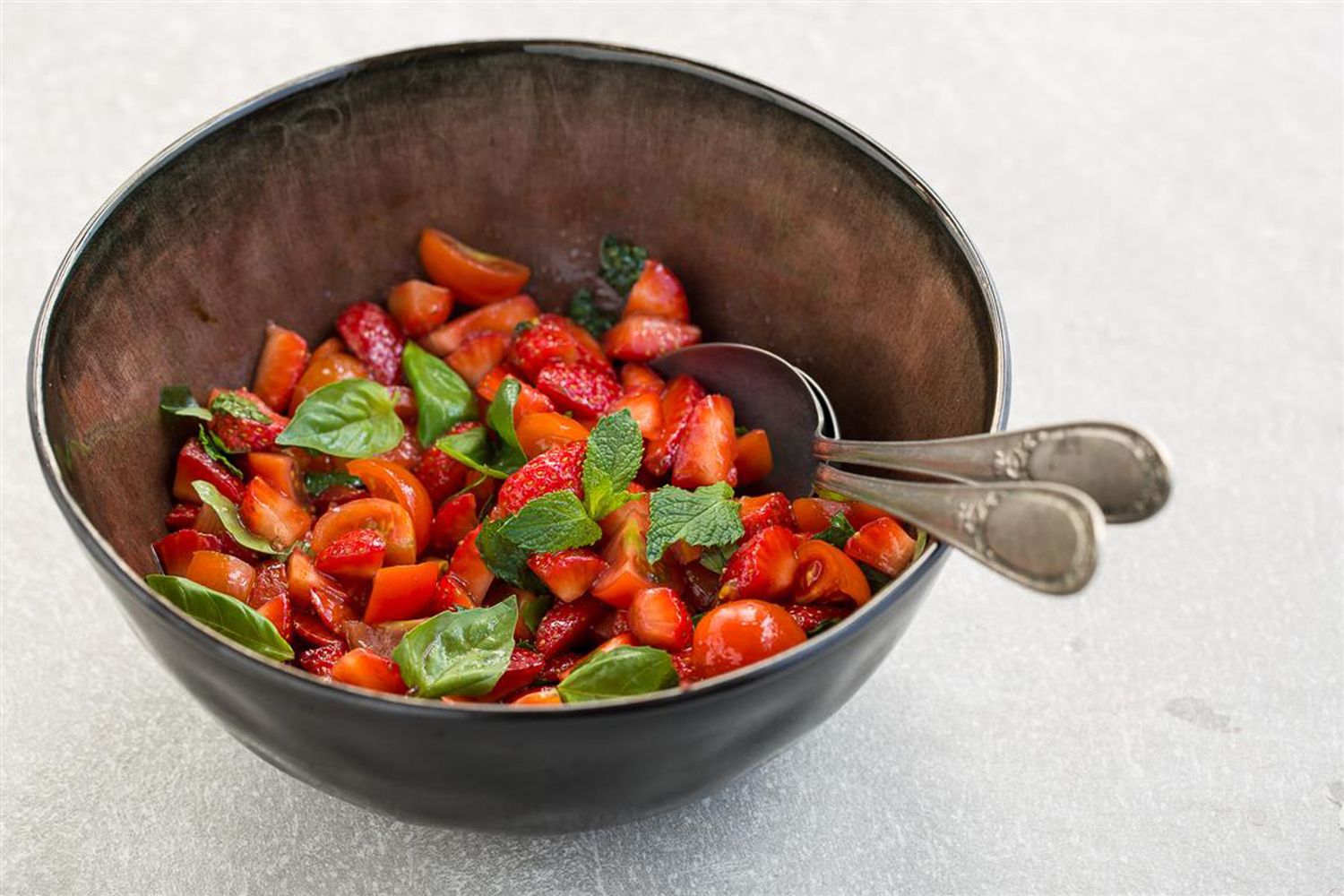 Step: 3/5
Meanwhile, brush the bread slices with oil. Fry the bread on both sides for 2-3 minutes until golden brown. Alternatively, you can roast the bread for 10 minutes in the oven at 220°C (200°C fan, gas 7). Make sure that the bread does not burn. Rub the toasts on one side with garlic and allow to cool to room temperature.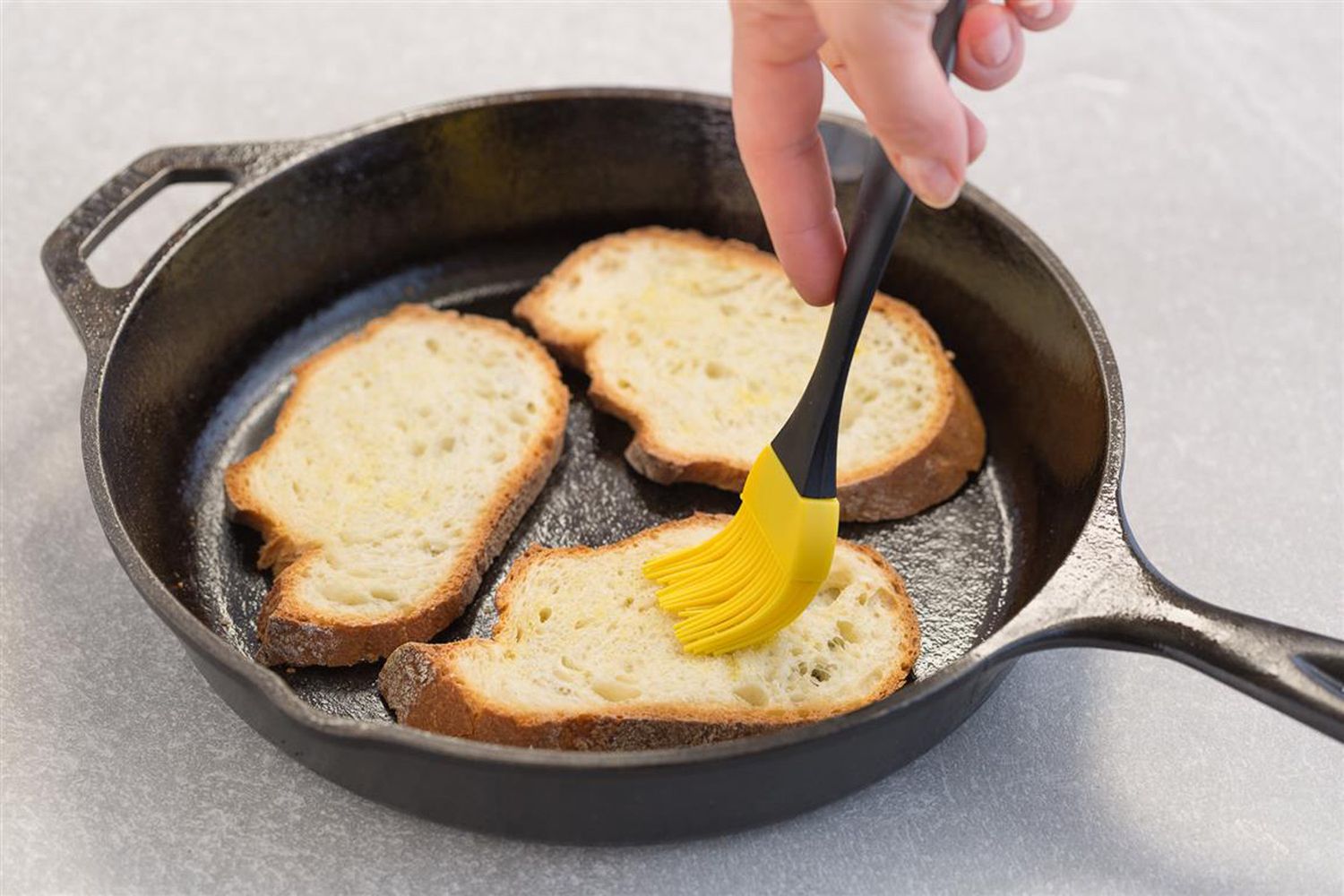 Step: 4/5
Remove the marinade from the fridge and season with salt. It is important not to add the salt before this point, or the tomatoes will dry out and the herbs will turn black. Season with pepper and salt as desired. Spread the toasts with the vegan ricotta or a vegan cheese substitute of your choice.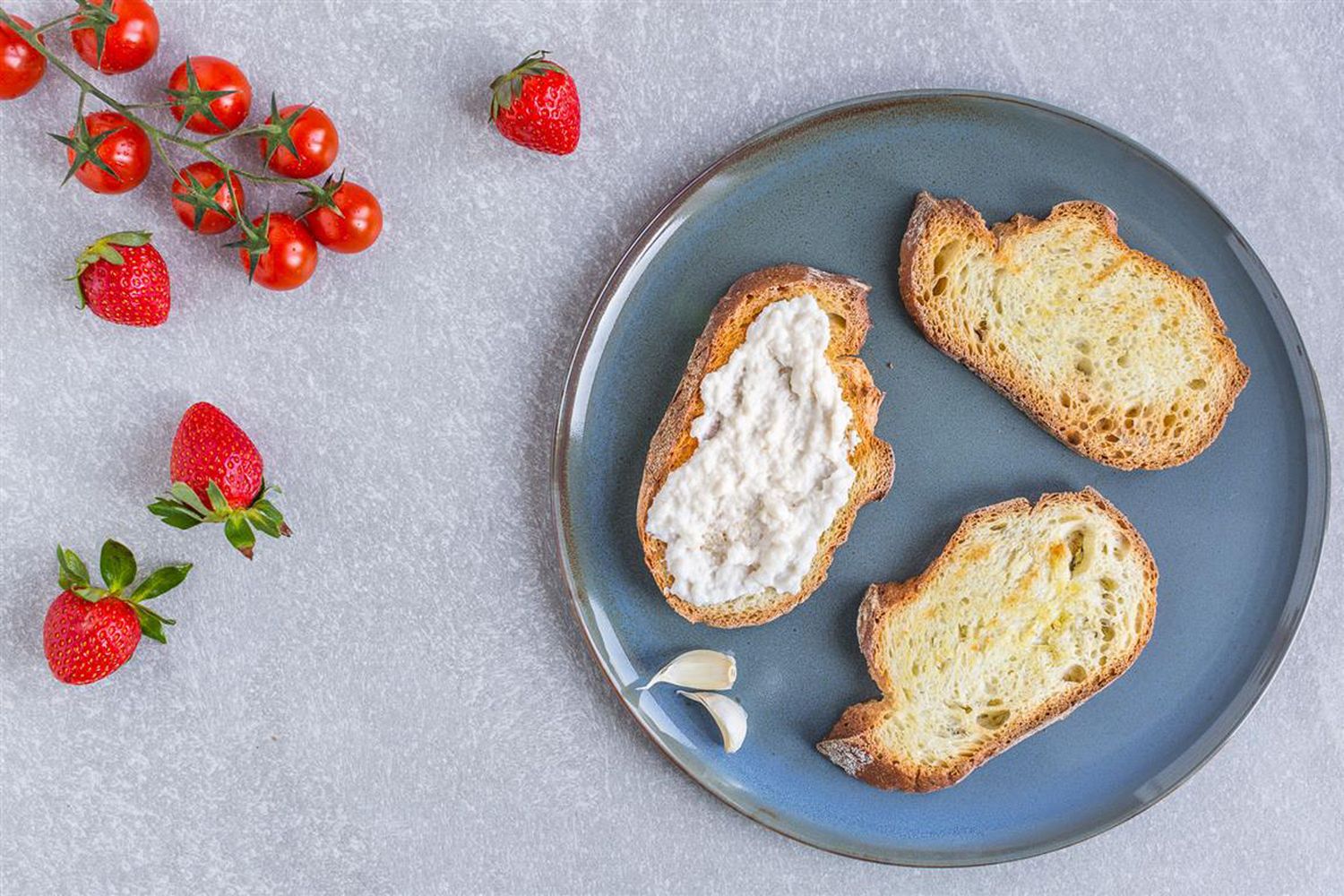 Step: 5/5
Place a generous tablespoon of the strawberry mixture on top. Drizzle with some of the juices from the bowl or a few drops of reduced balsamic vinegar and serve immediately.