Step: 1/13
Soak the beans in cold water overnight.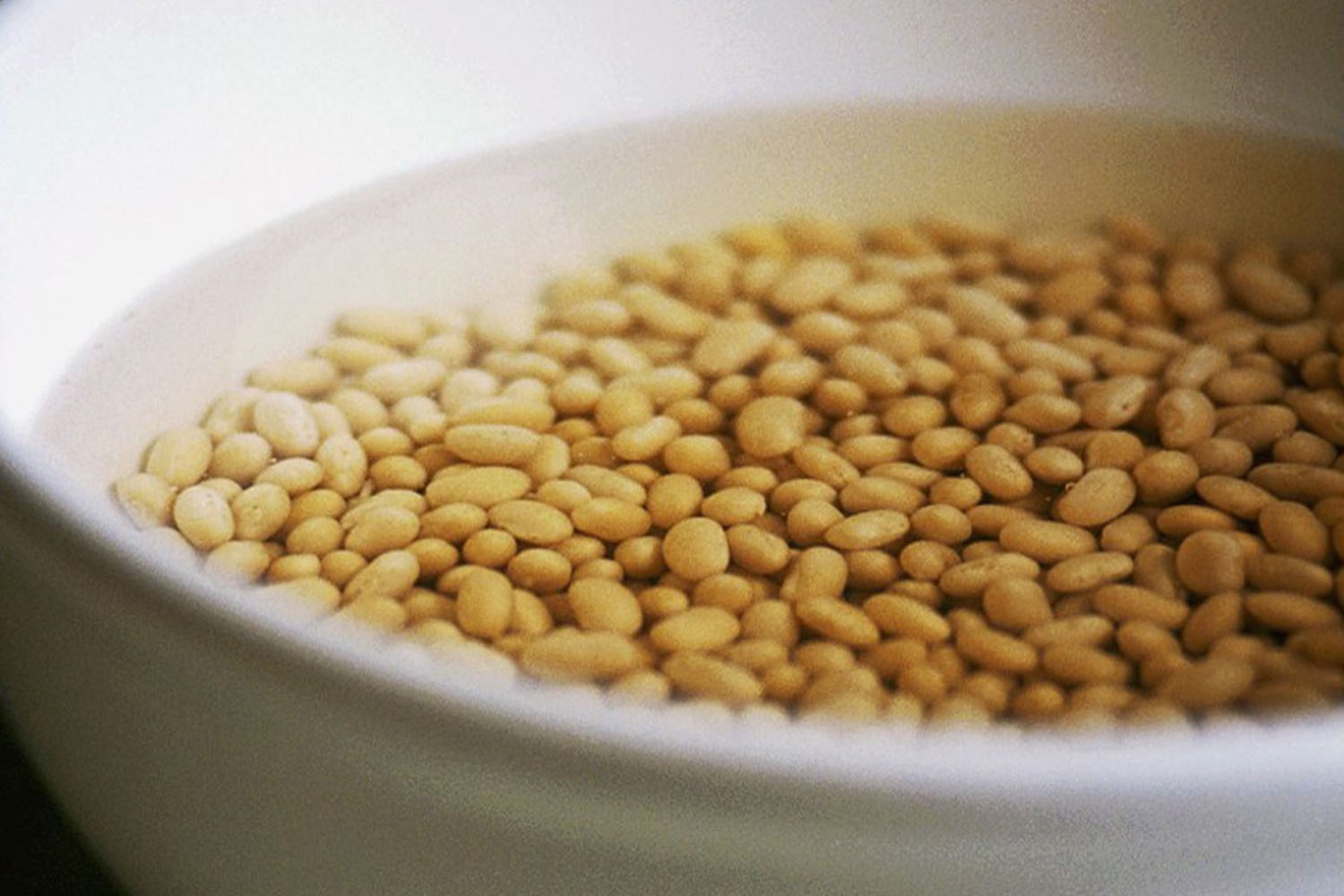 Step: 2/13
Peel 1 onion and stud it with cloves and 1 bay leaf.
Step: 3/13
Place in a saucepan with the beans, the bouquet garni and the peeled carrot. Wash the tomatoes, remove the stalk and roughly dice. Add to the beans together with a peeled garlic clove, cover with water and simmer, covered, for about 11/2-2 hours. Add more water if necessary and skim off the resulting foam from the surface.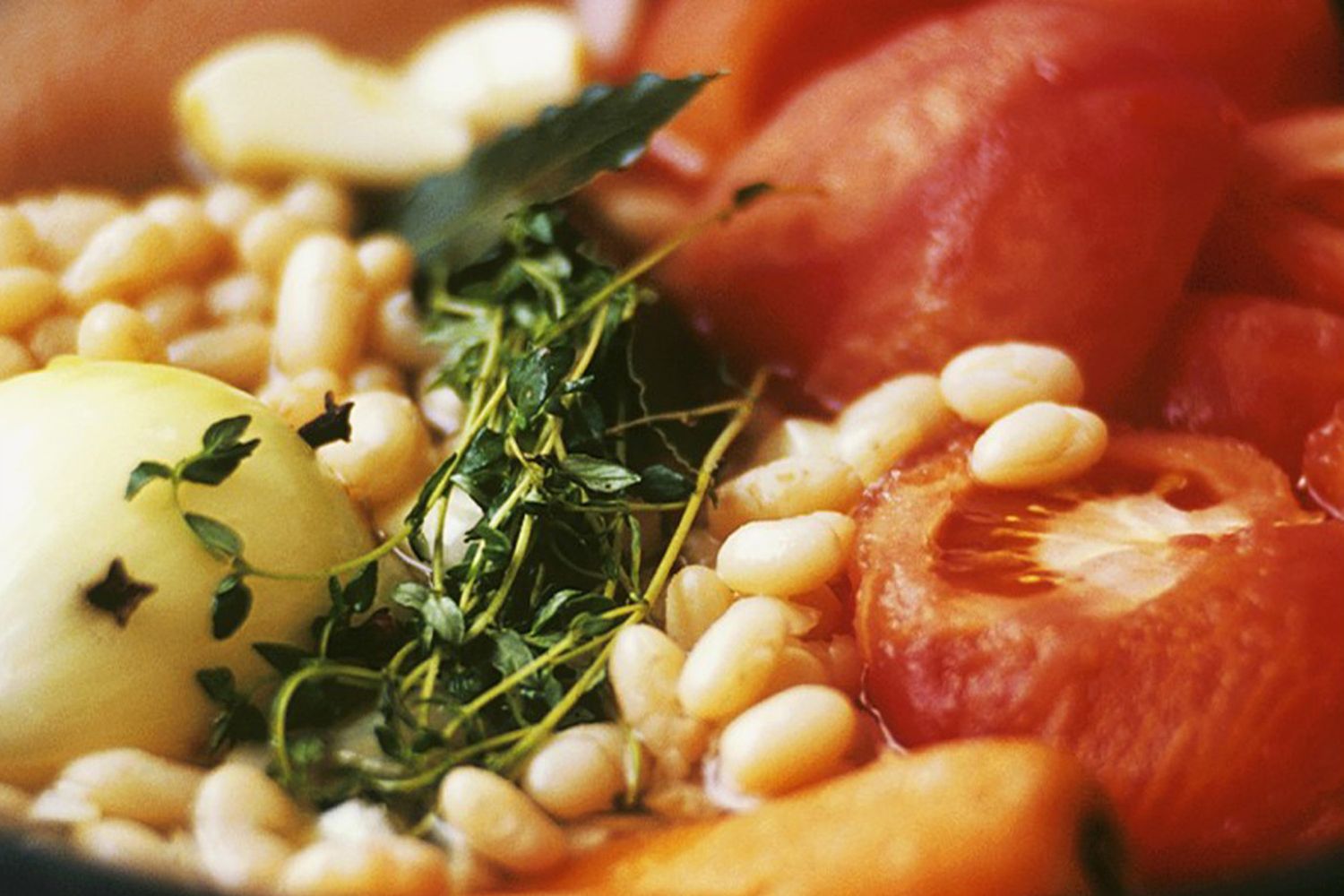 Step: 4/13
Peel and finely chop 1 garlic clove and 1 onion.
Step: 5/13
Cut the lamb and the pork into bite-size pieces.
Step: 6/13
Preheat the oven to 160°C (140°C fan, gas 3). Fry the meat in 2 tbsp hot goose fat until browned. Add the onion and garlic and cook briefly. Add some of the bean water and the thyme, cover and cook gently for 1 hour. Fry the sausages in 1 tbsp of hot fat until browned. Remove the studded onion, bouquet garni, carrot and garlic from the beans and season with salt and pepper.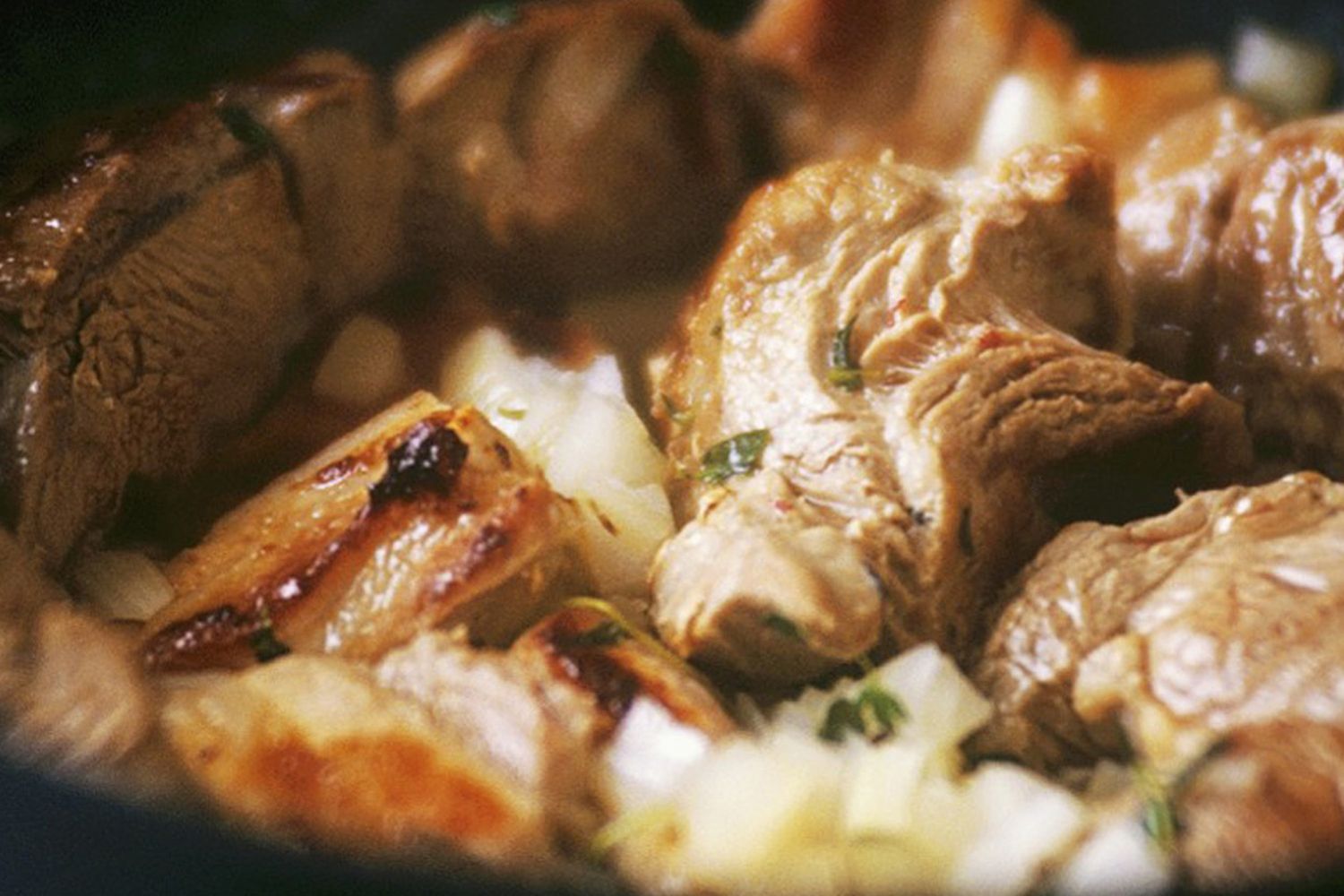 Step: 7/13
Rub a cassoulet pot or casserole dish with a halved garlic clove. Season the meat.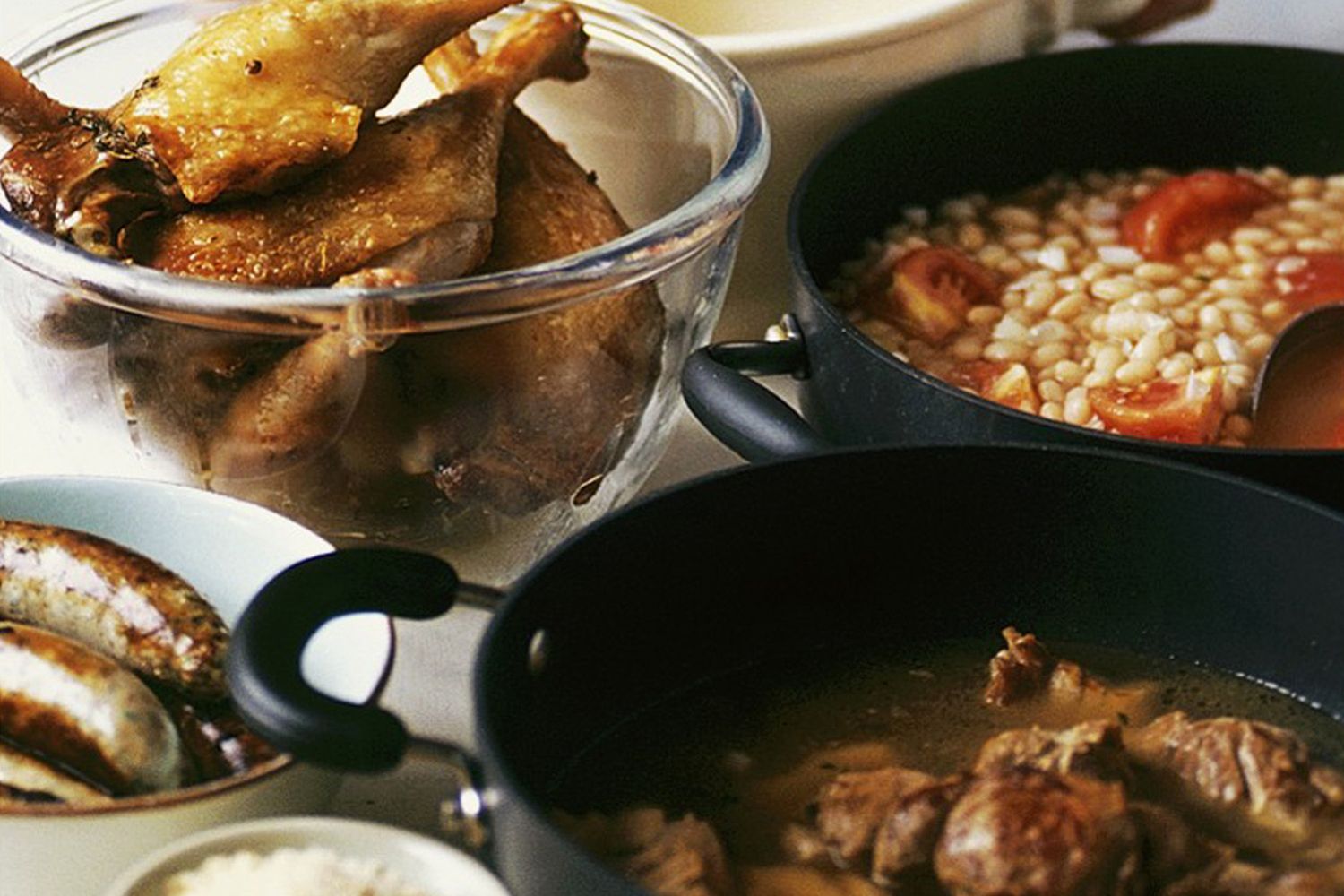 Step: 8/13
Rub the inside of the tin with a halved garlic clove.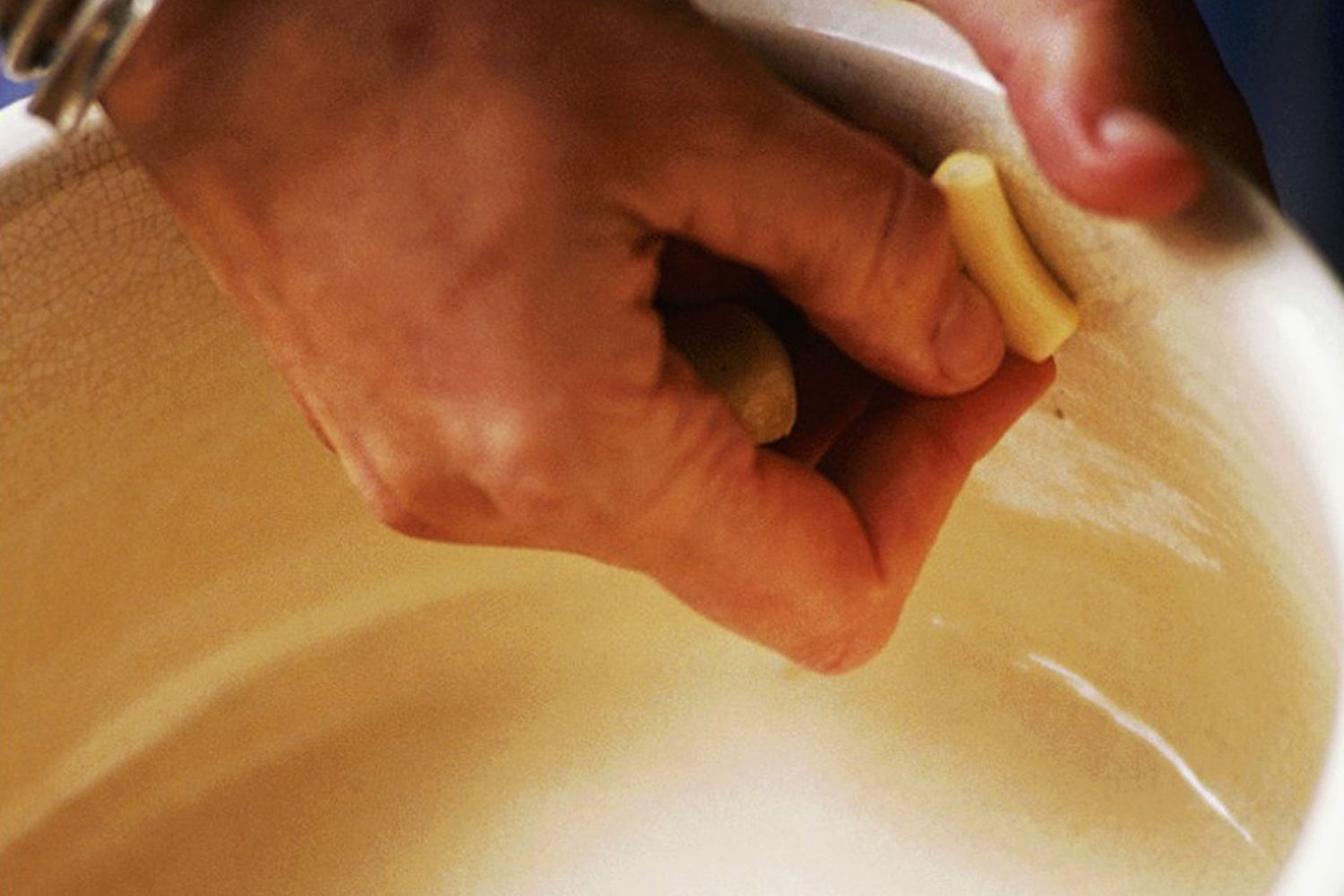 Step: 9/13
Spoon half of the beans into the pot.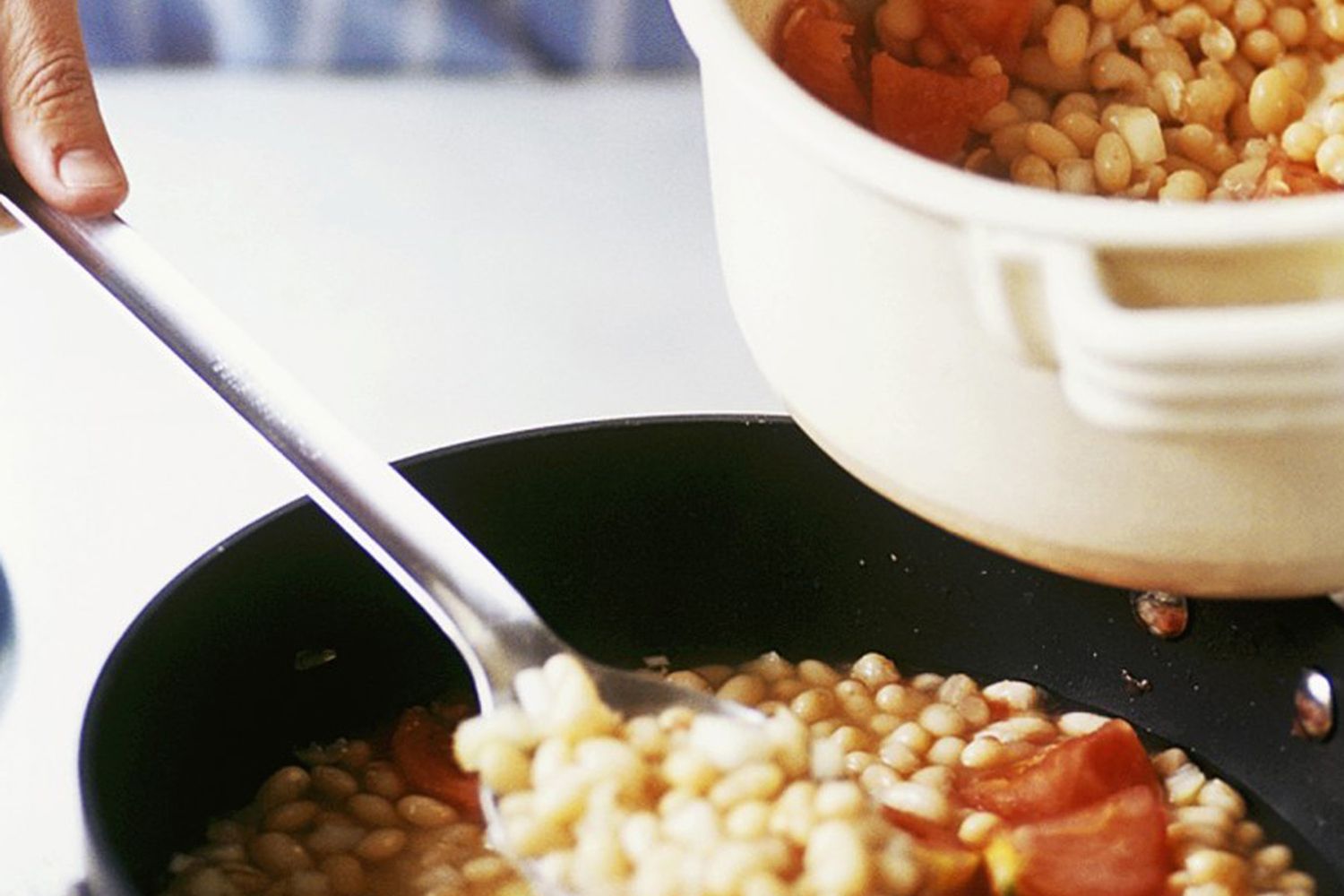 Step: 10/13
Layer the meat and goose-legs on top.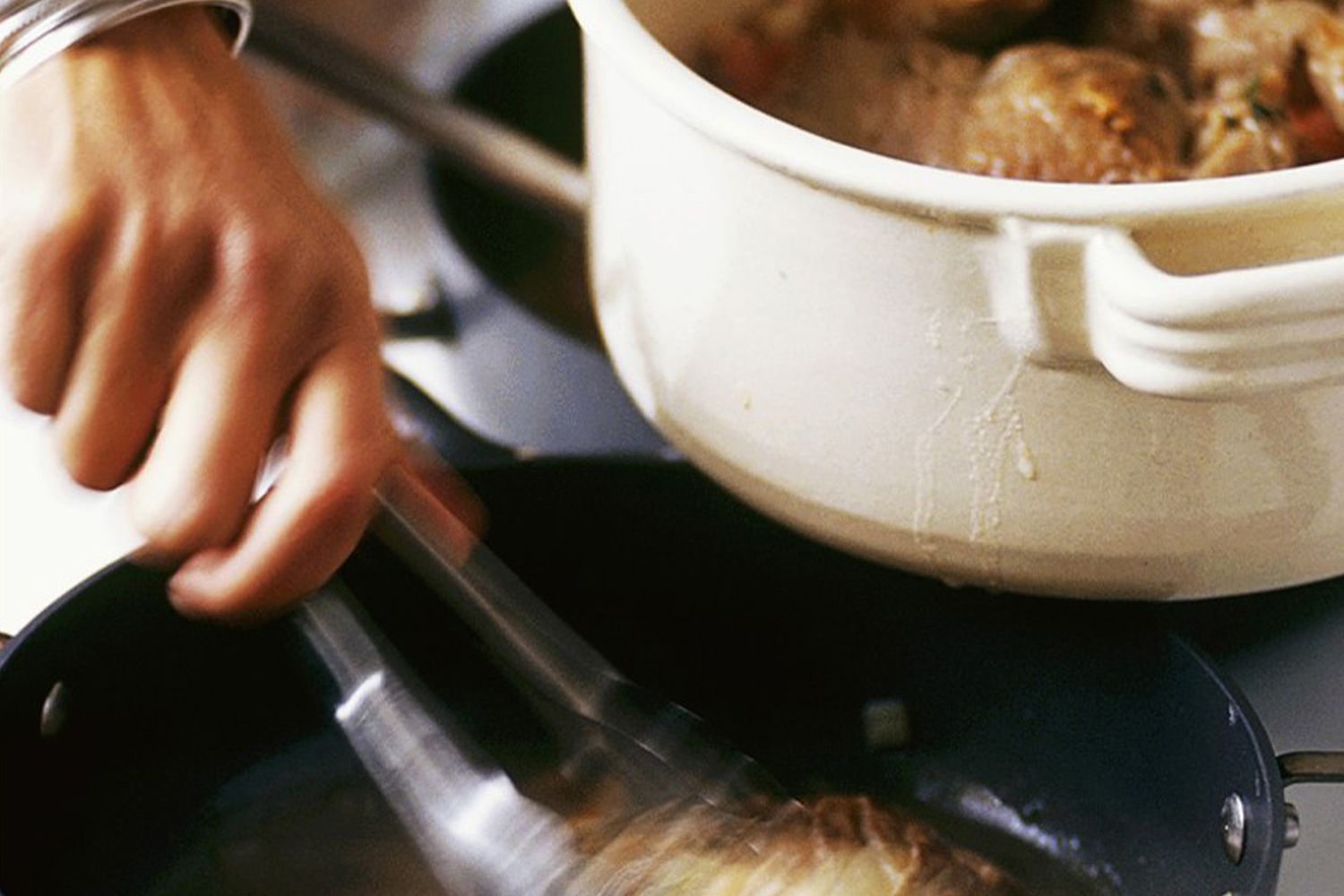 Step: 11/13
Cover with the sausages.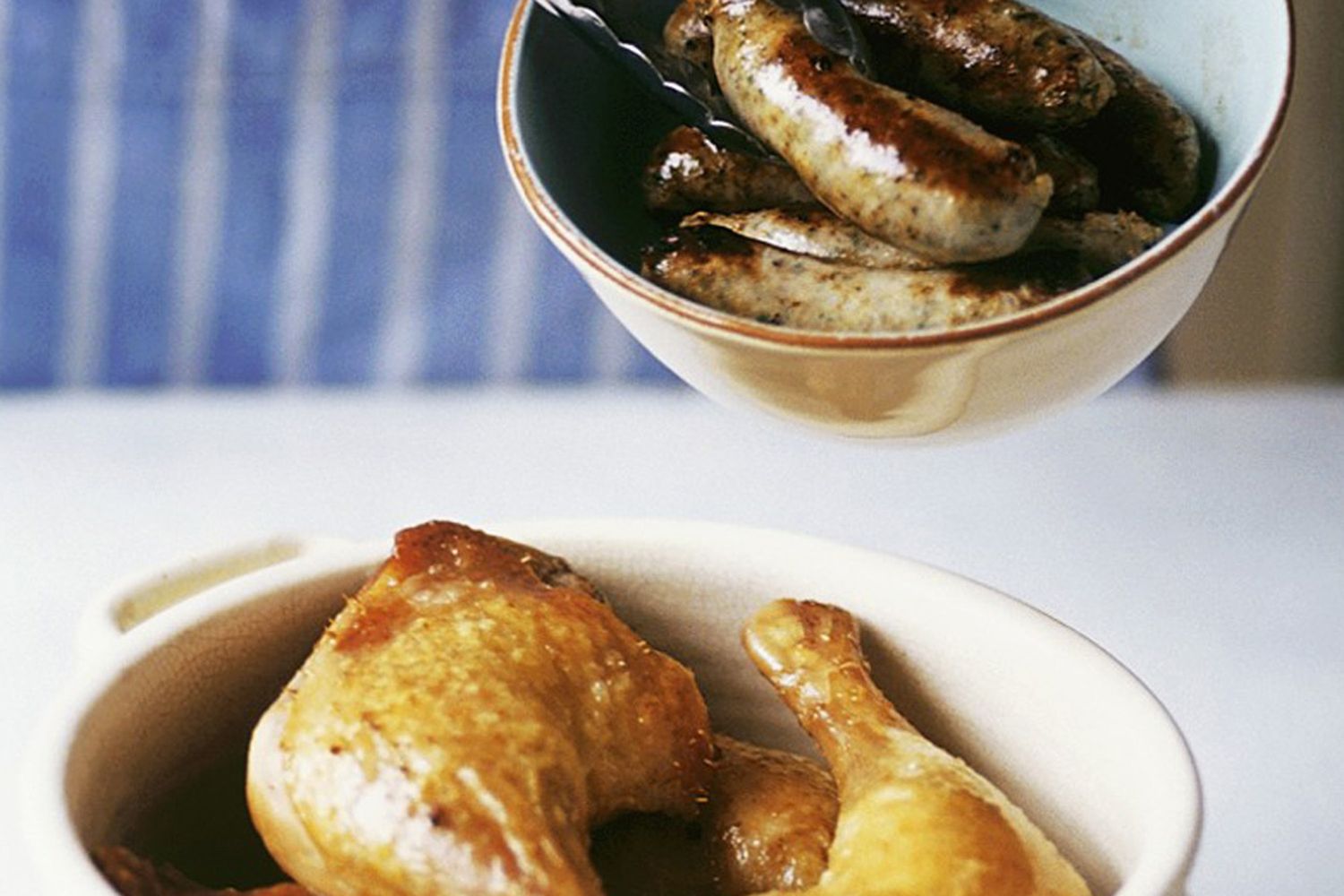 Step: 12/13
Finish with remaining beans.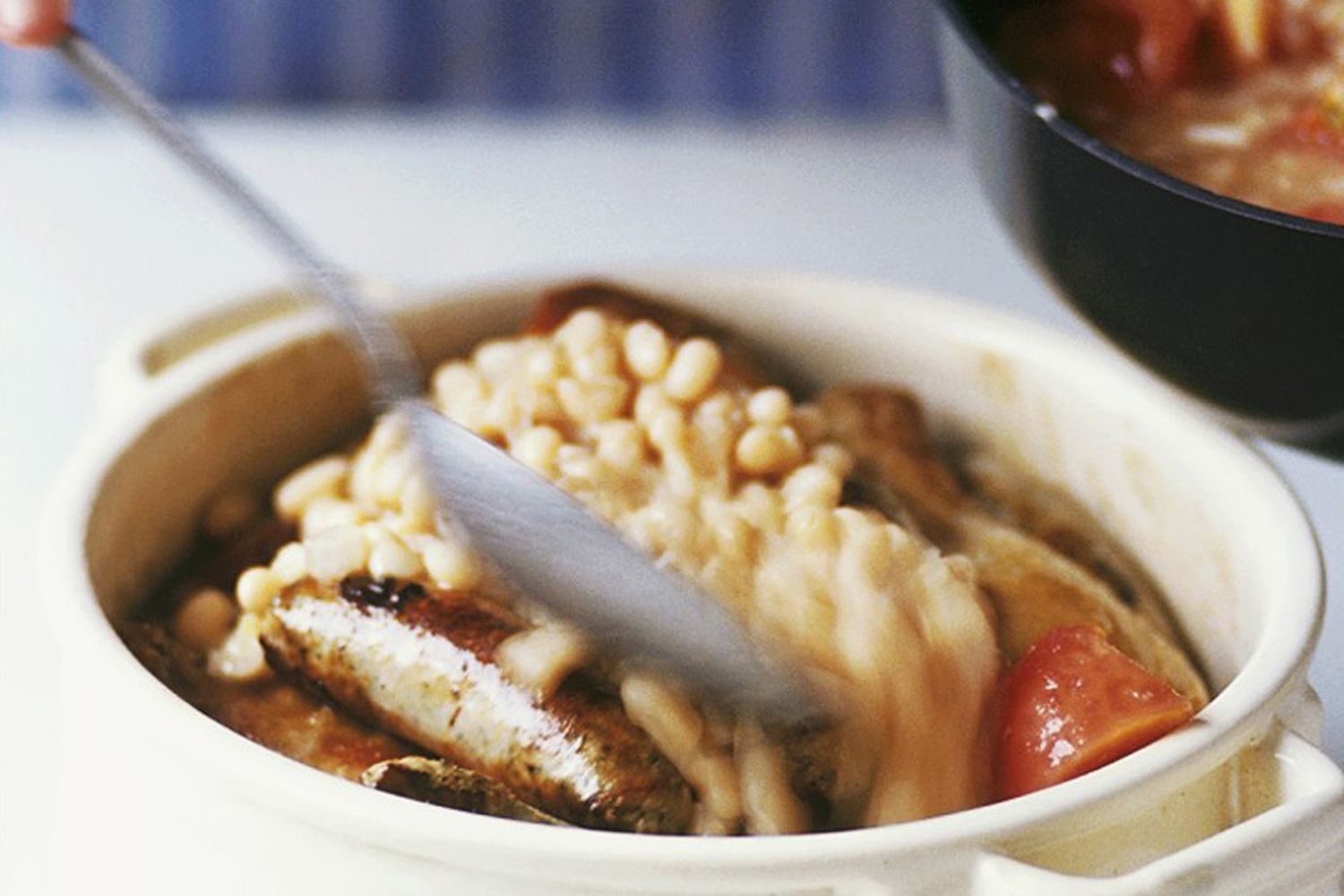 Step: 13/13
Sprinkle over half the breadcrumbs and bake in the preheated oven for 11/2 hours, stirring carefully every 30 minutes. Sprinkle with the remaining crumbs 15 minutes before the end of the cooking. Serve hot.