Step: 1/16
Separate the eggs and beat the egg yolks with the icing sugar until very foamy.
Step: 2/16
Preheat the oven to 200°C (180°C fan, gas 6). Line a baking tray with baking paper. Beat the egg whites until very stiff and fold them into the egg yolk mixture. Mix the flour and cornflour, sieve them over the egg mixture and carefully fold in.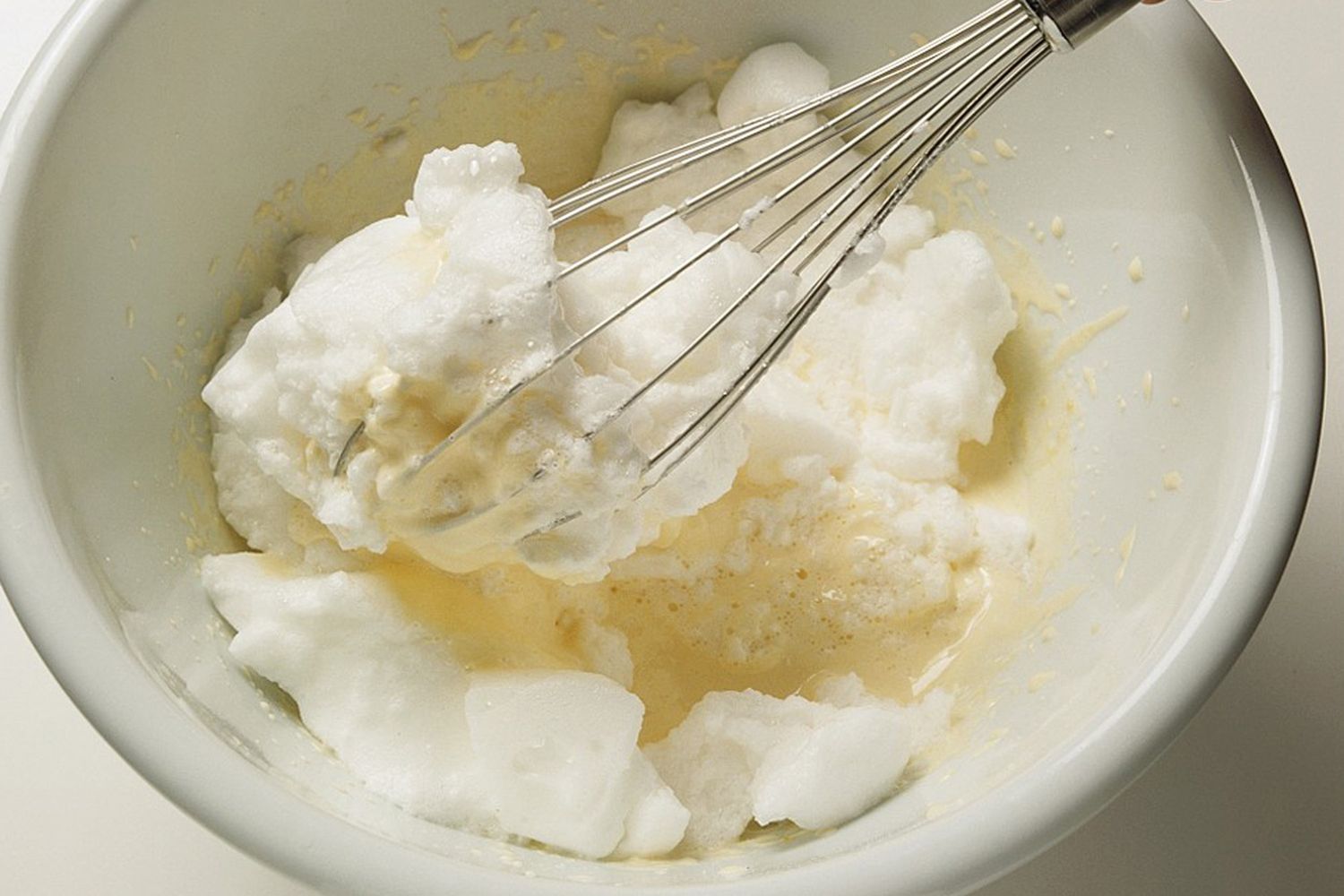 Step: 3/16
Pour the mixture into the baking tray and bake in the preheated oven for 15 minutes.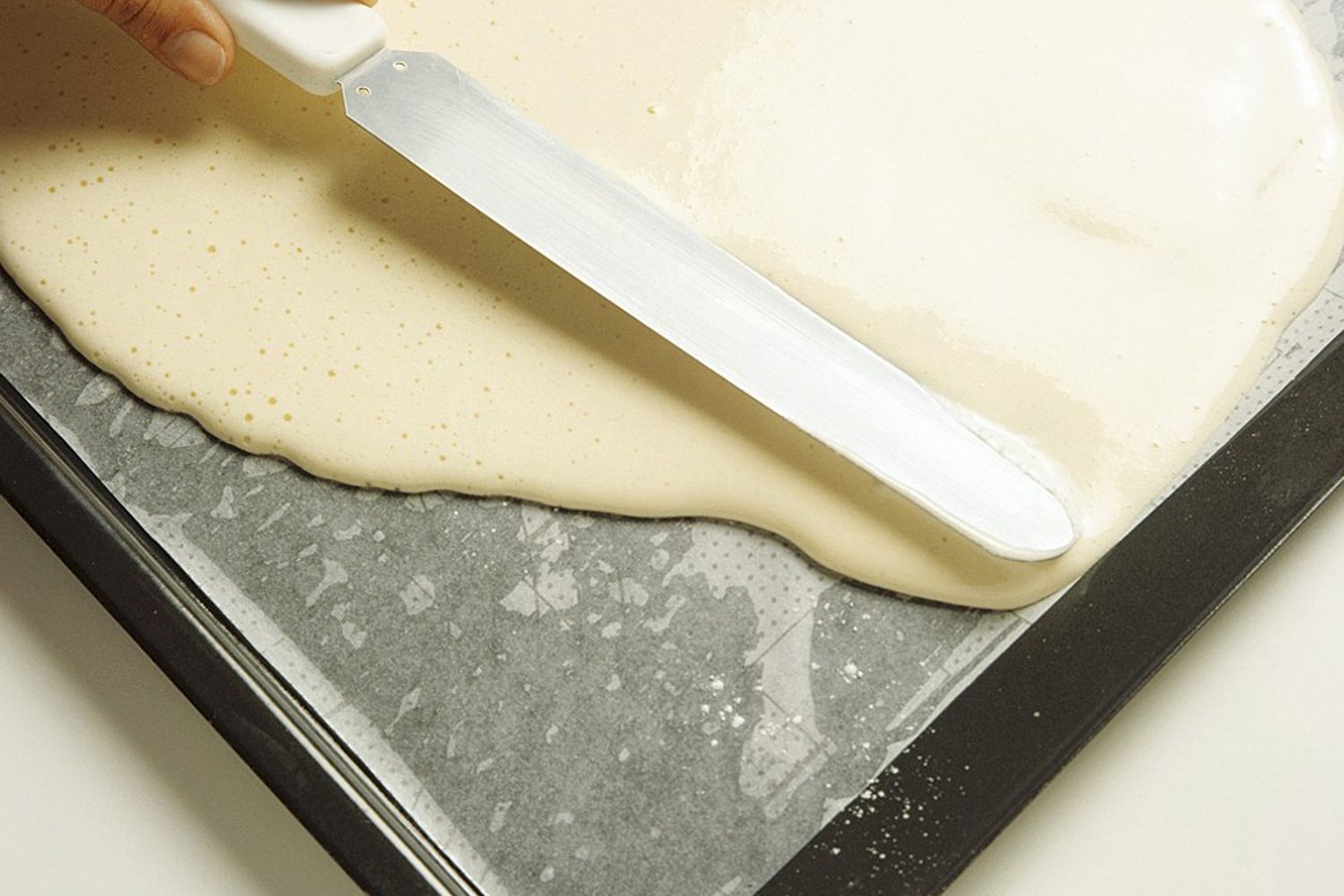 Step: 4/16
Turn out on a tea towel sprinkled with sugar and peel off the lining paper. Leave to cool, then place on the work surface.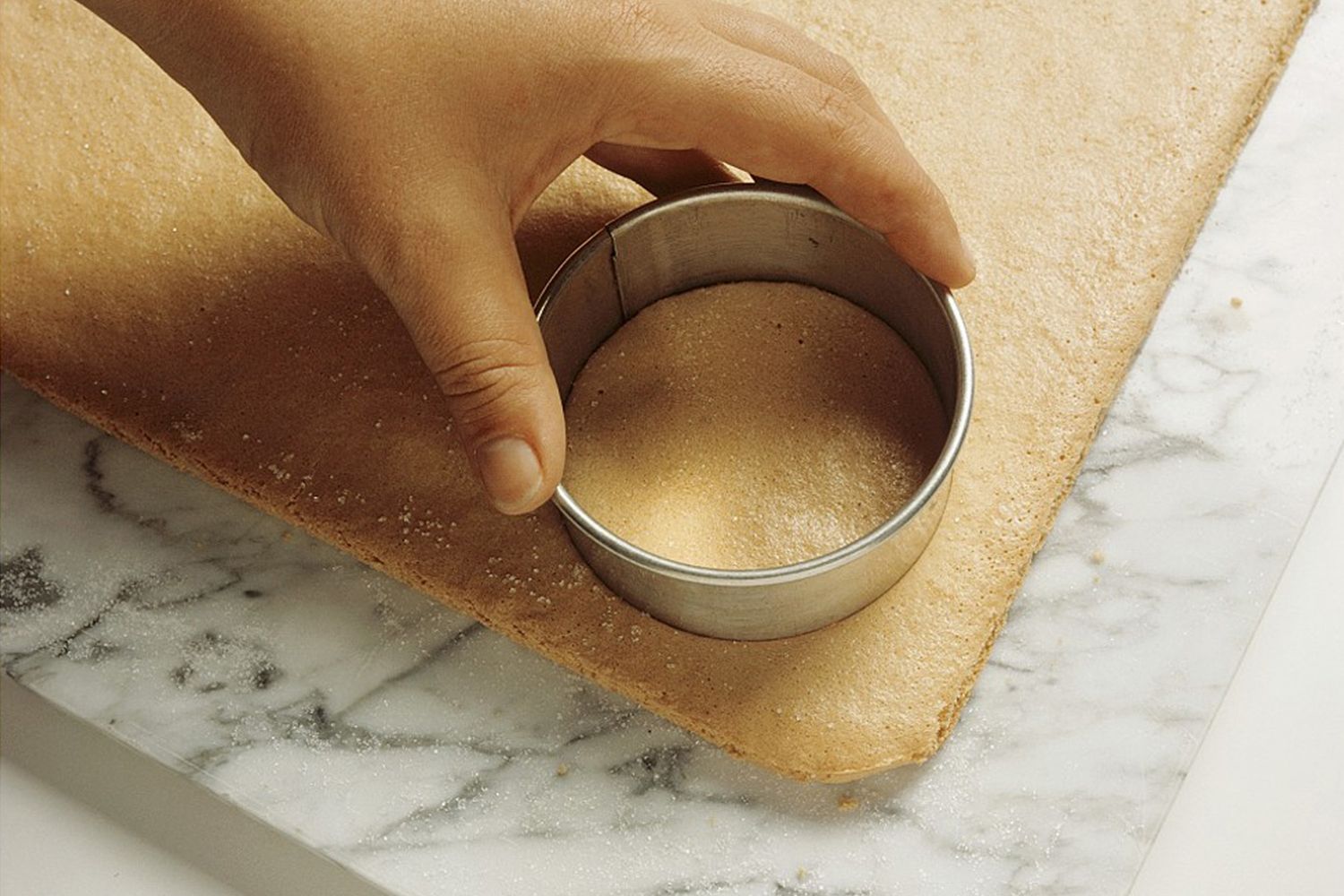 Step: 5/16
Cut out 3 x 8cm circles. Cut the rest into triangles.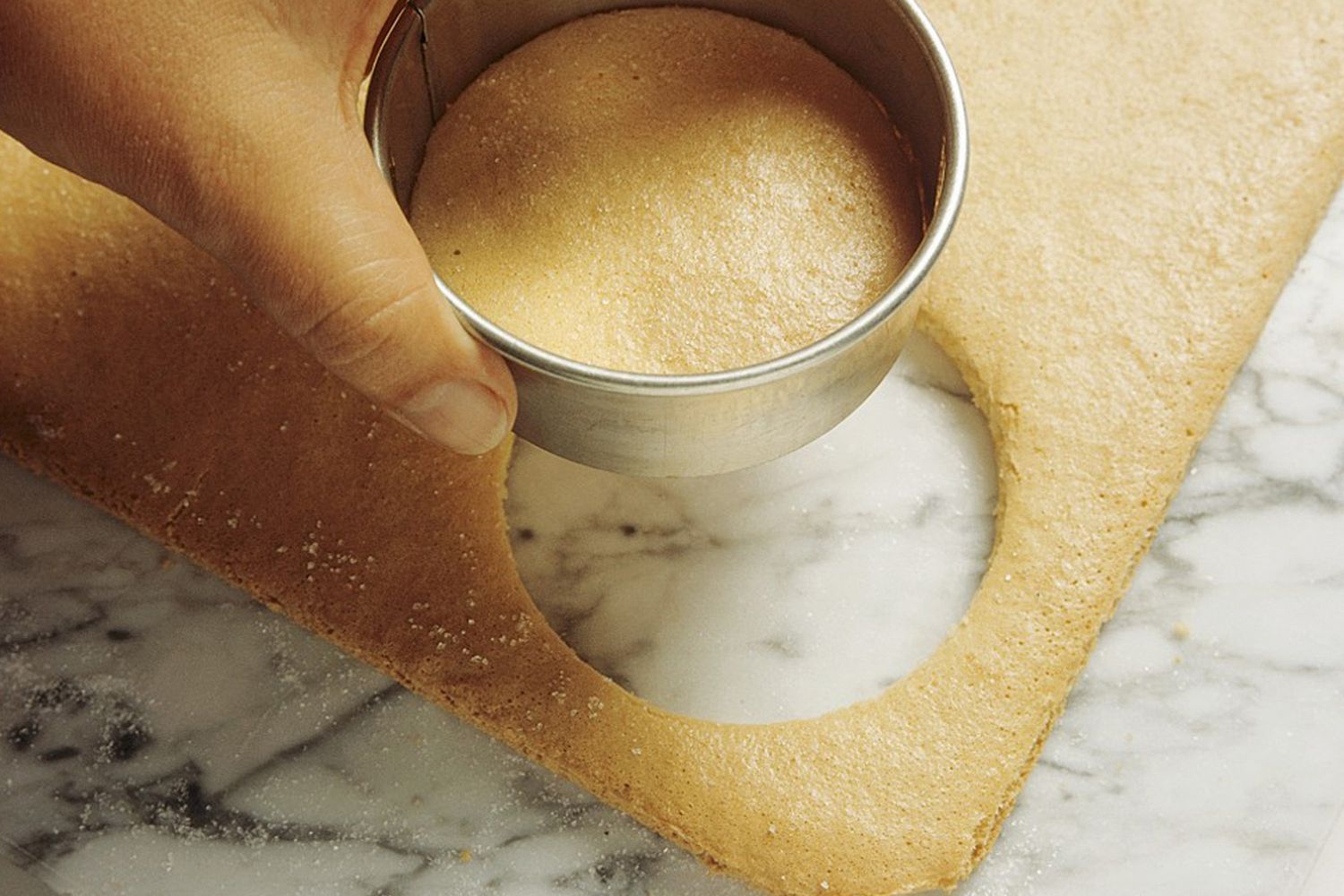 Step: 6/16
Line the mould with baking paper. Place the small sponge circle in the centre and cover the edge with the triangles.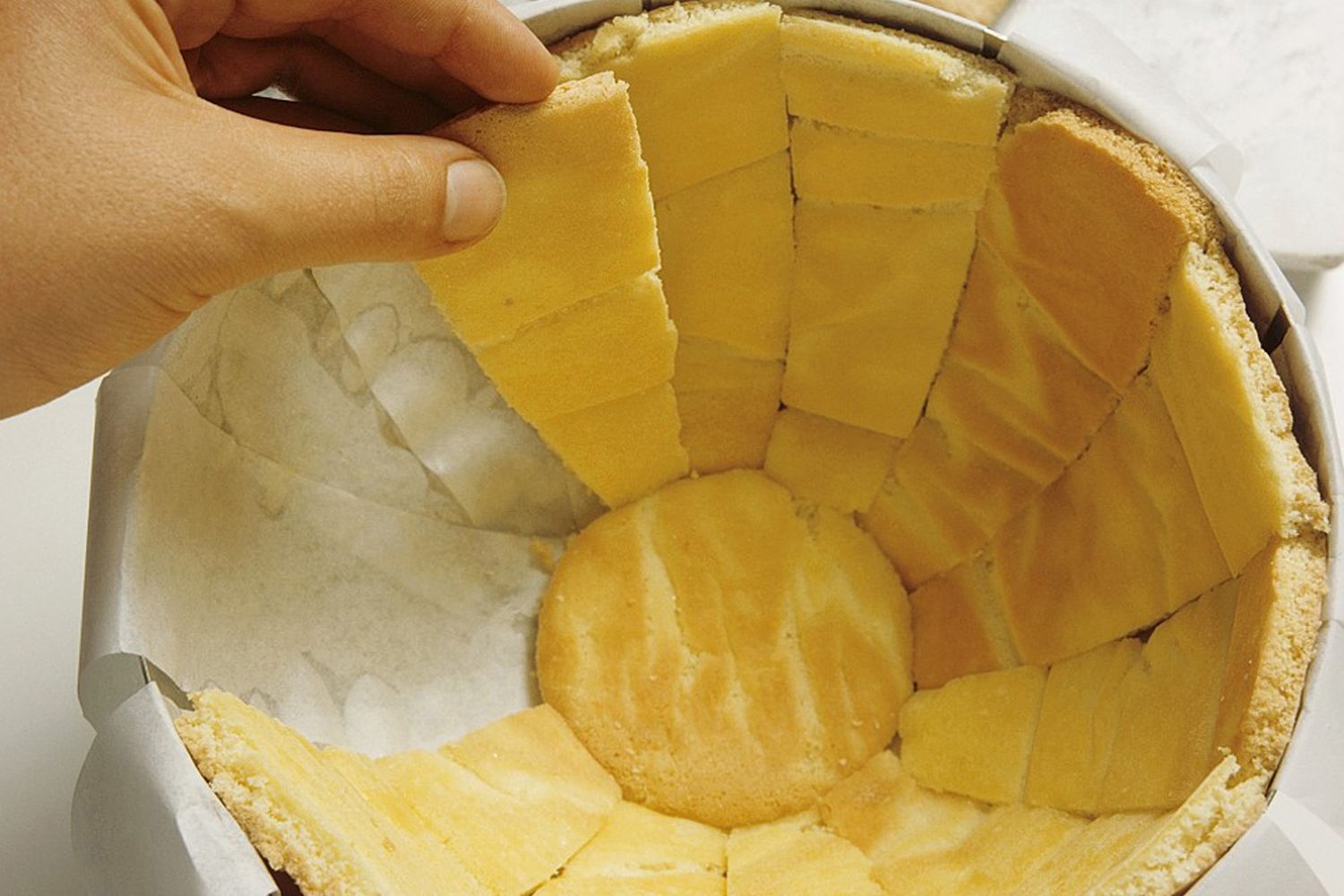 Step: 7/16
Brush the amaretto on the sponge with a pastry brush.
Step: 8/16
Coarsely grate a third of the chocolate.
Step: 9/16
Melt the rest with 100ml of cream in a heatproof bowl set over a pan of hot water. Set aside and allow to cool slightly. Whip the remaining cream with 50g icing sugar until stiff. Mix the ricotta with the vanilla extract and the remaining icing sugar and fold in the stiff-whipped cream.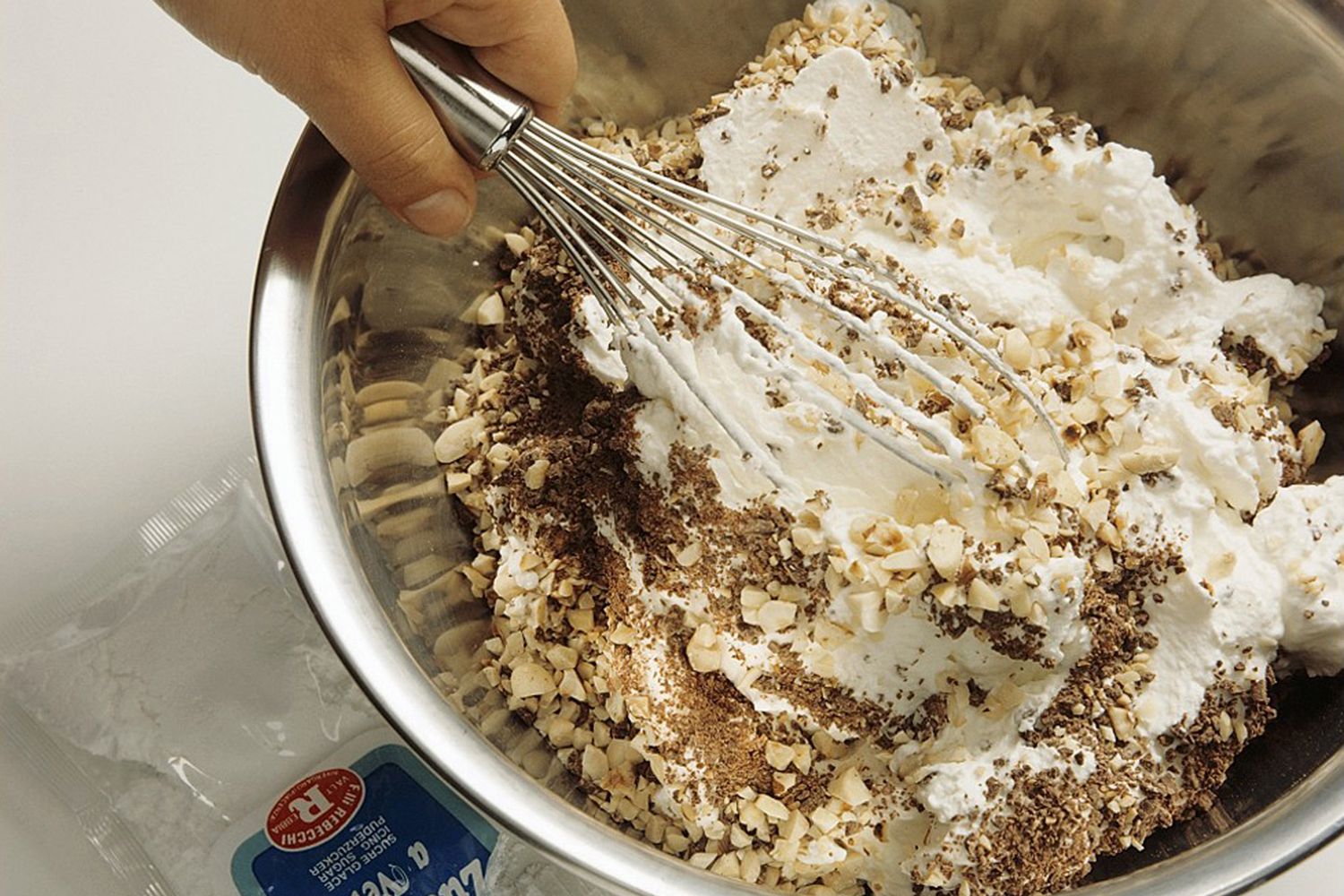 Step: 10/16
Take a third of the cream and carefully mix it with the melted chocolate. Mix the remaining cream with the grated chocolate, the almonds and nuts. Put the light mixture into the mould and spread level.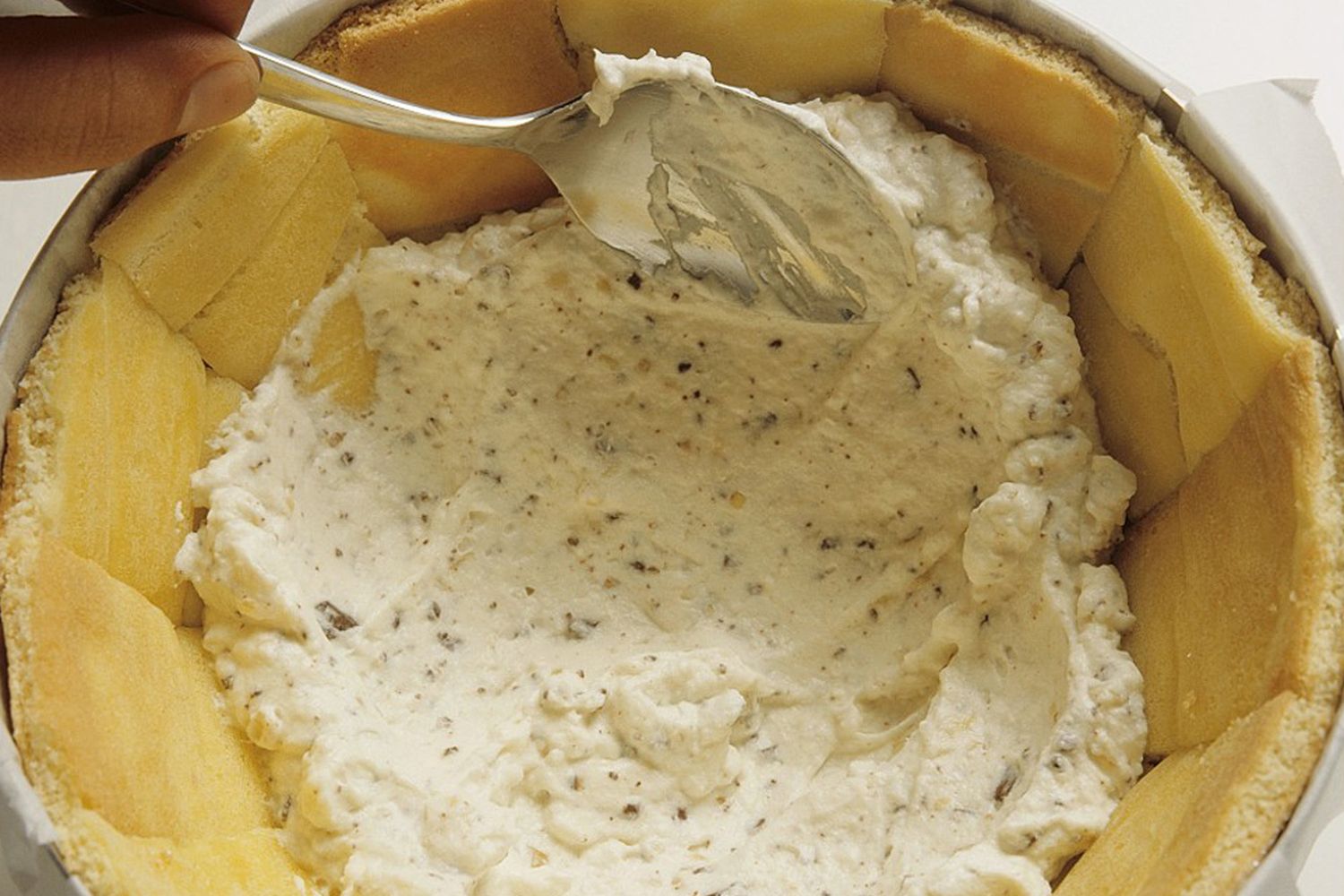 Step: 11/16
Cover with the another sponge circle. Spread the chocolate cream over it.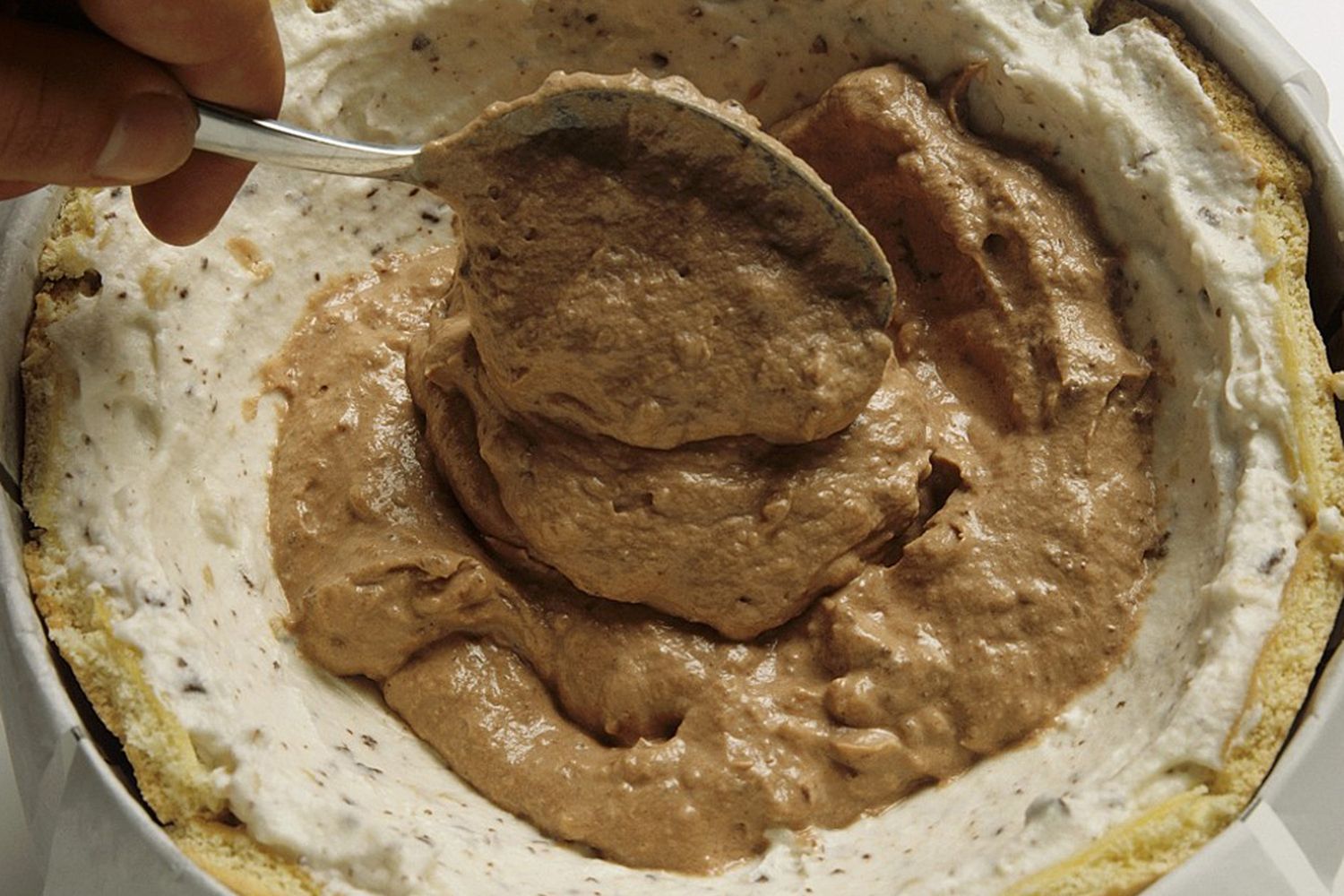 Step: 12/16
Smooth and cover with the last sponge cake. Place in the freezer for at least 6 hours.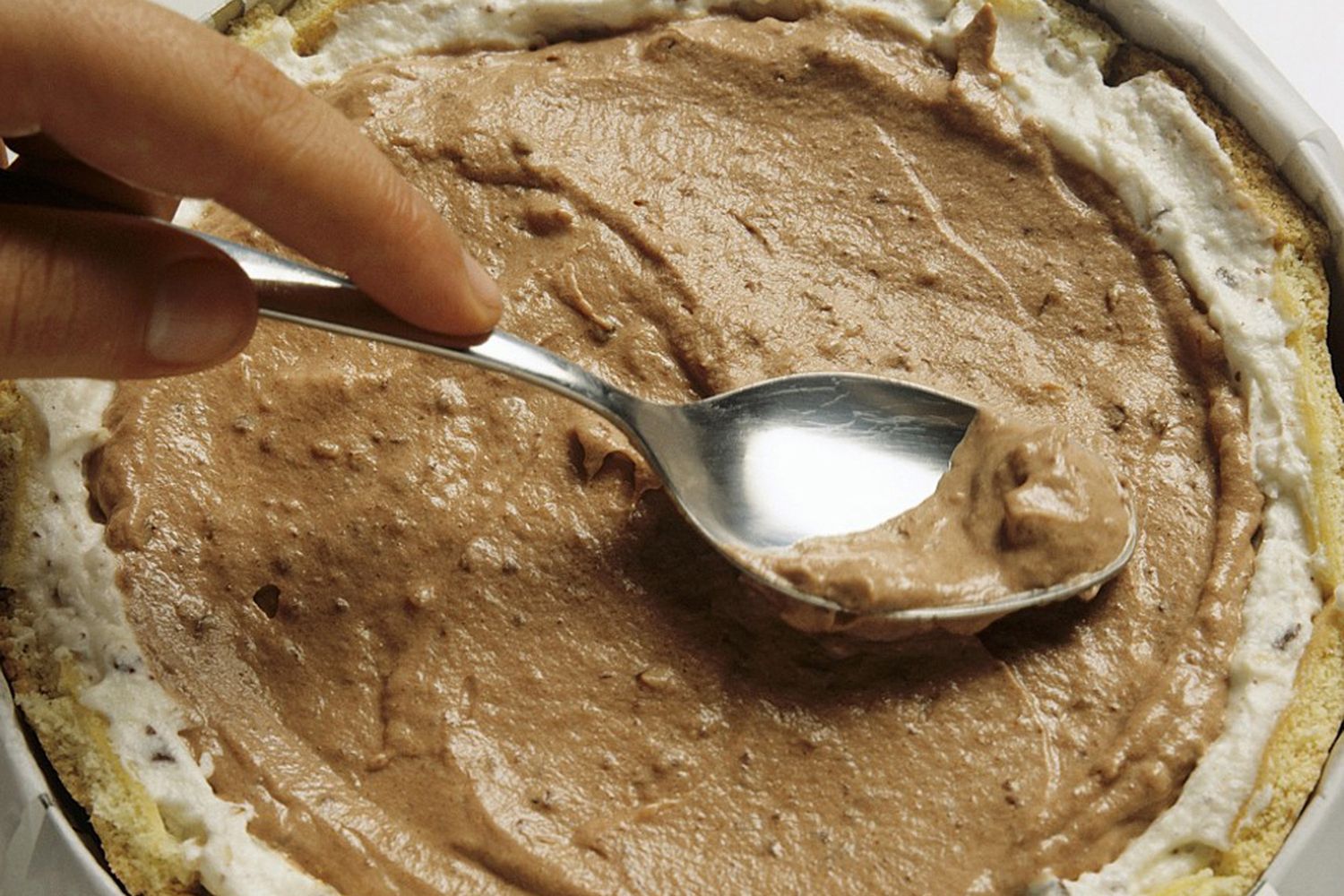 Step: 13/16
Cut a circle in 12 triangles (slices).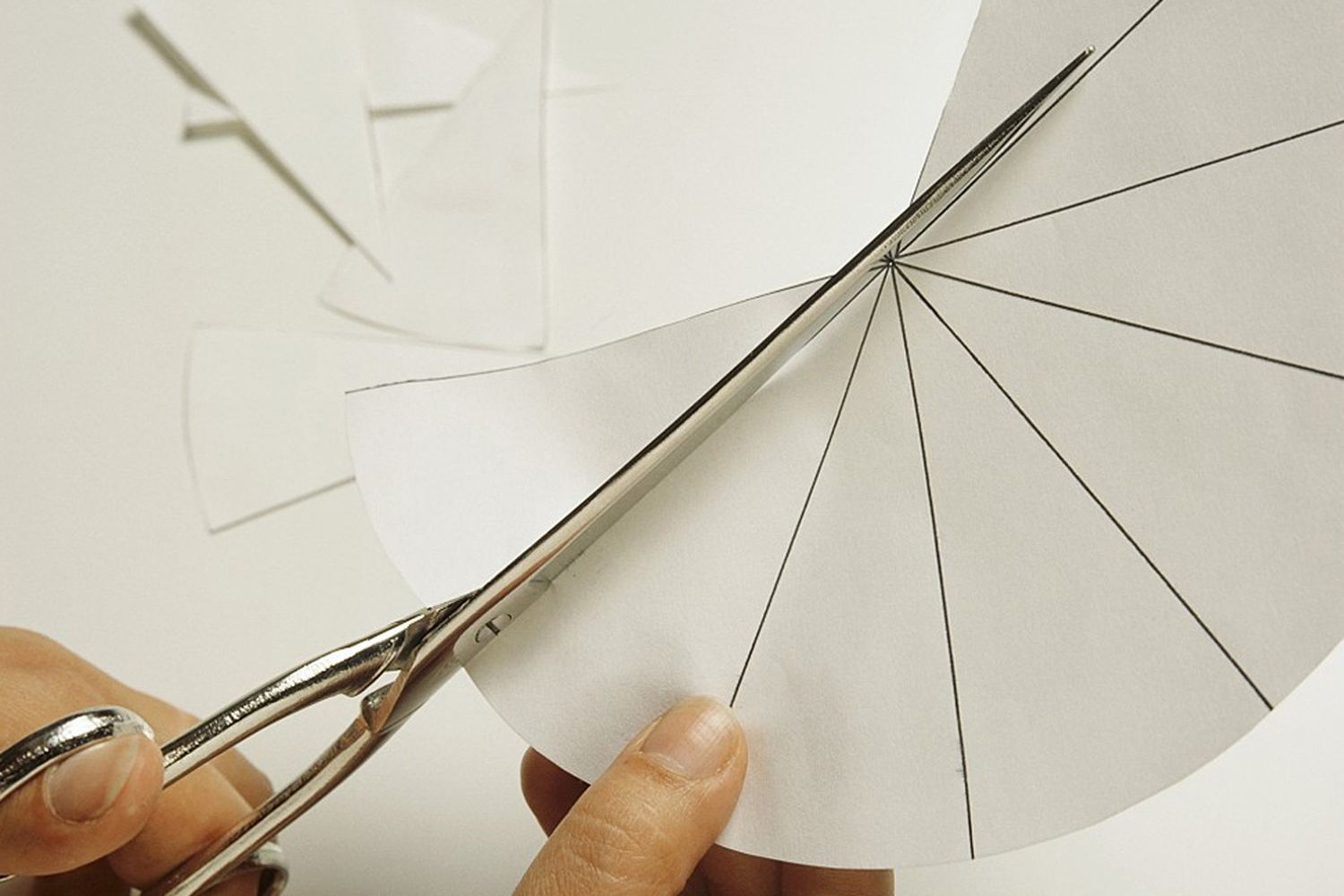 Step: 14/16
Melt the glaze.
Step: 15/16
Turn the cake out of the mould and cover with the glaze. Let dry.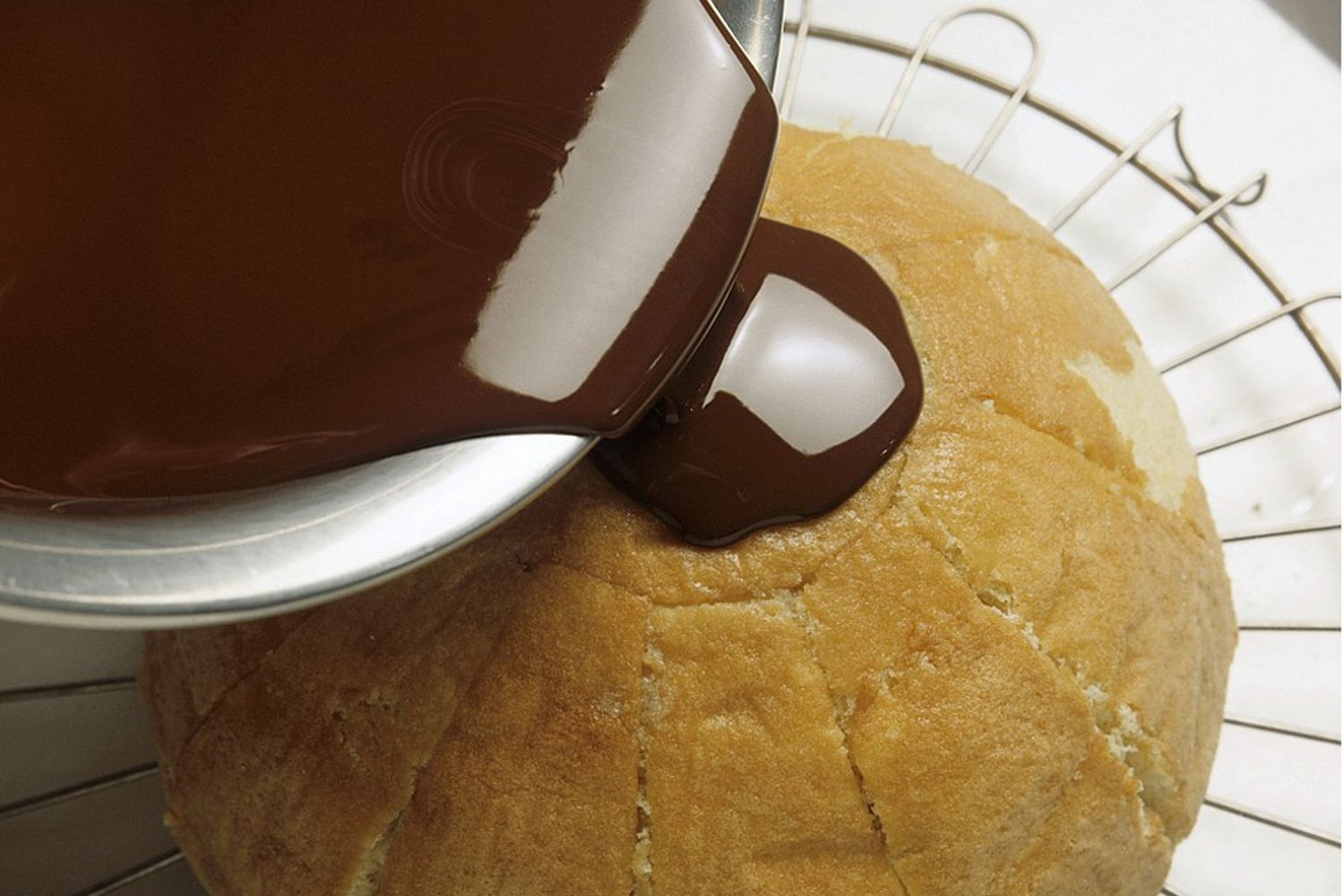 Step: 16/16
Dust with icing sugar.