Step: 1/7
Allow the peas to thaw.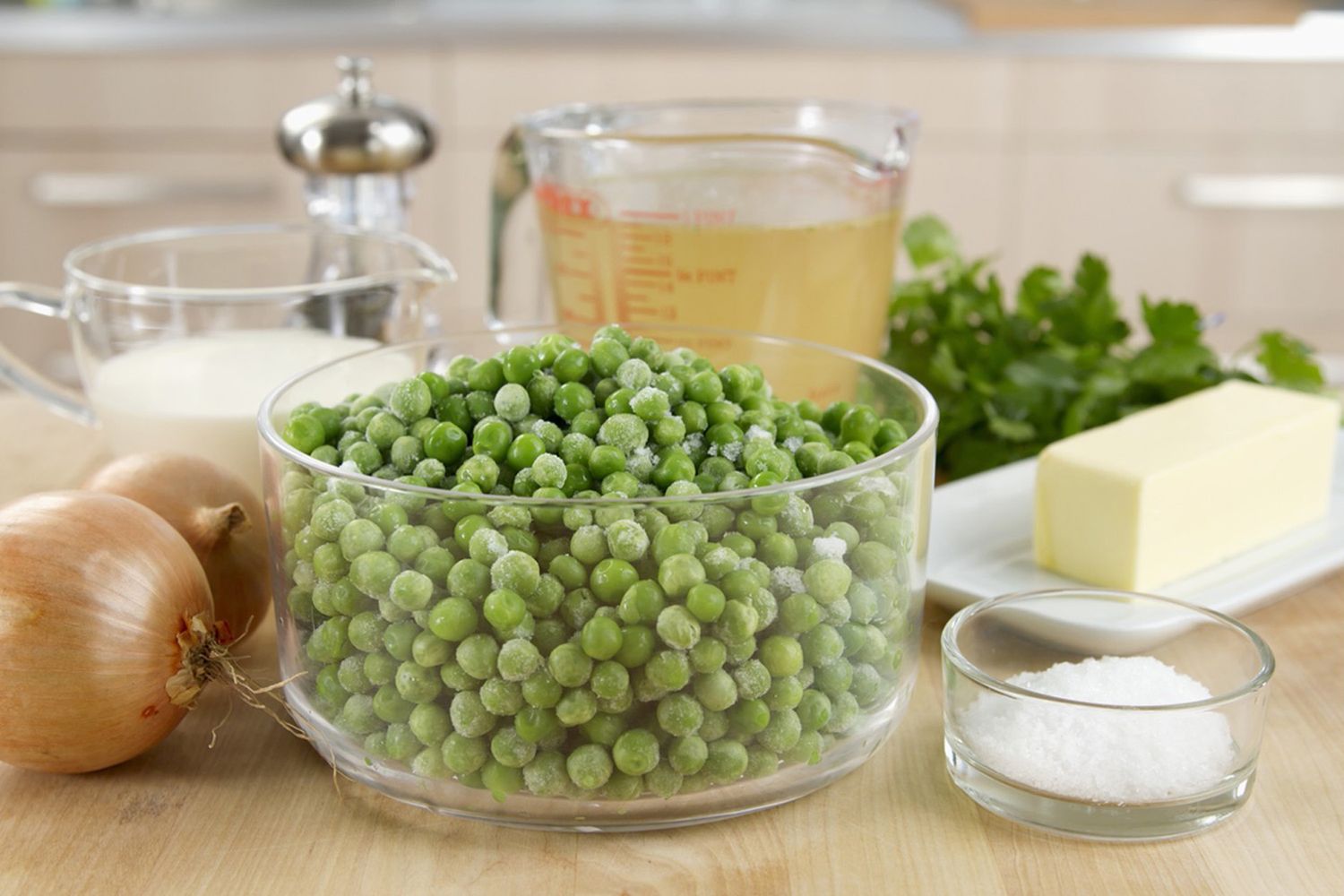 Step: 2/7
Peel and finely dice the onions.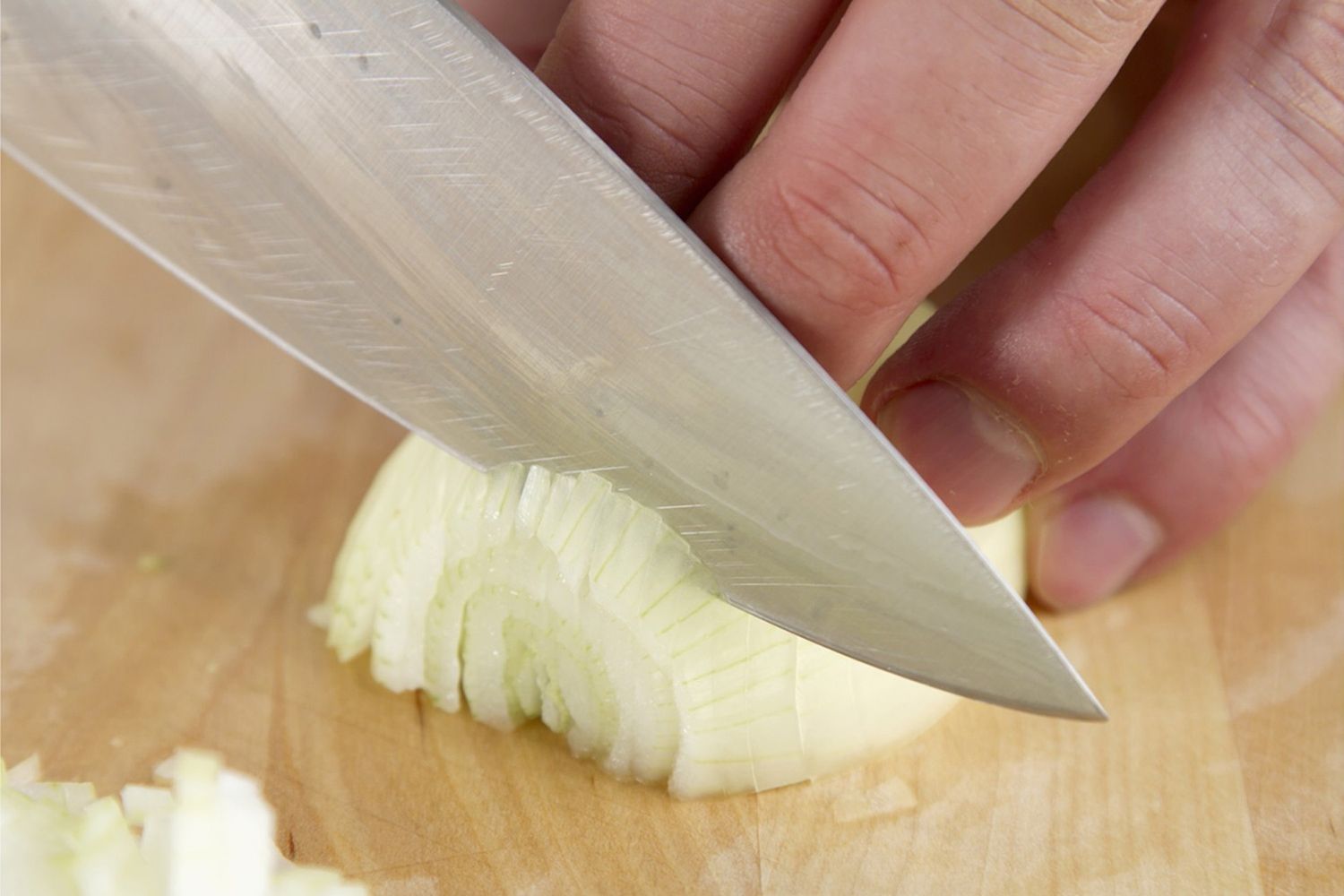 Step: 3/7
Melt the butter in a pan and fry the onion until slightly softened. Mix in the peas, cover with stock and bring to the boil.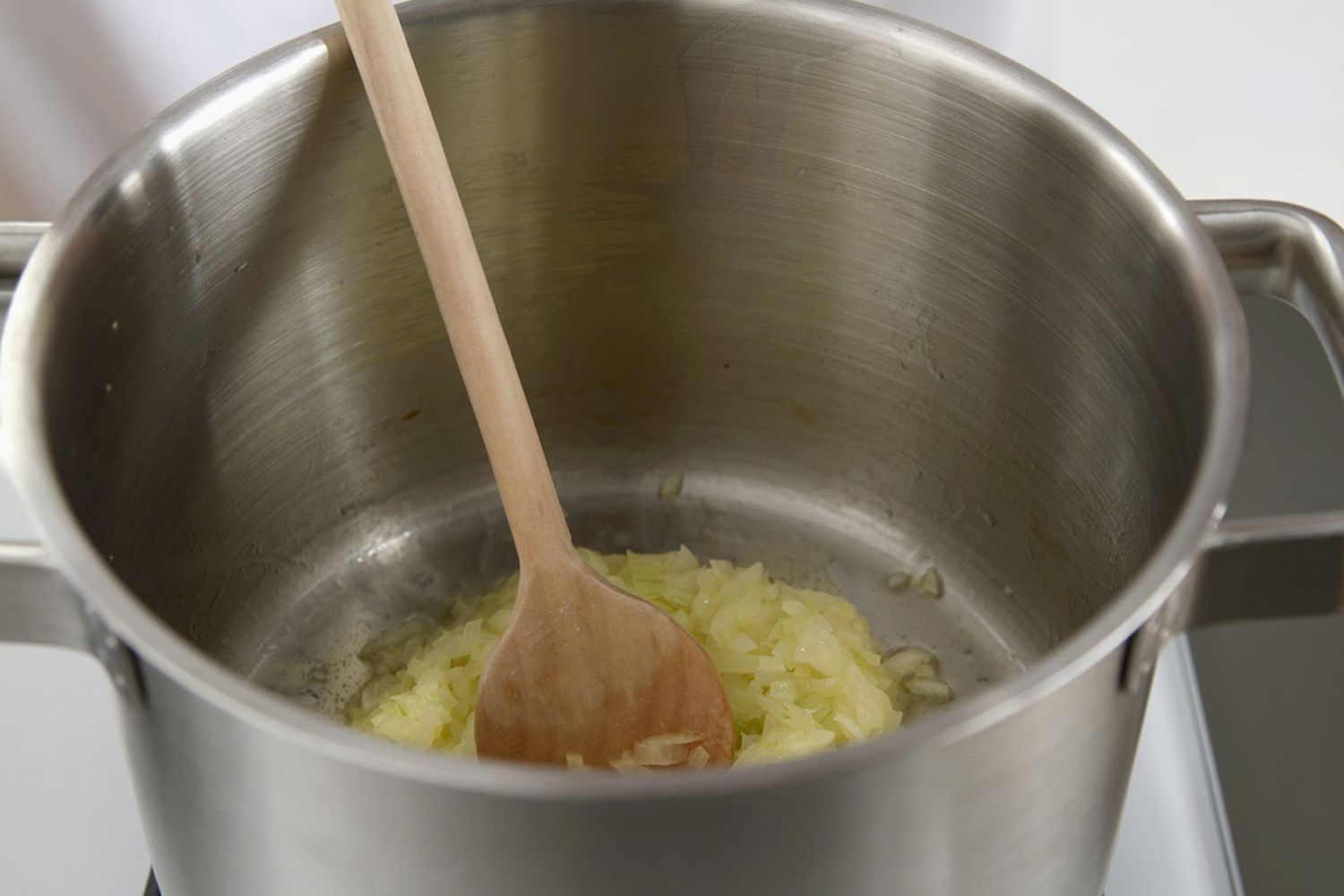 Step: 4/7
Reduce the heat and simmer for 10 minutes until the peas are cooked.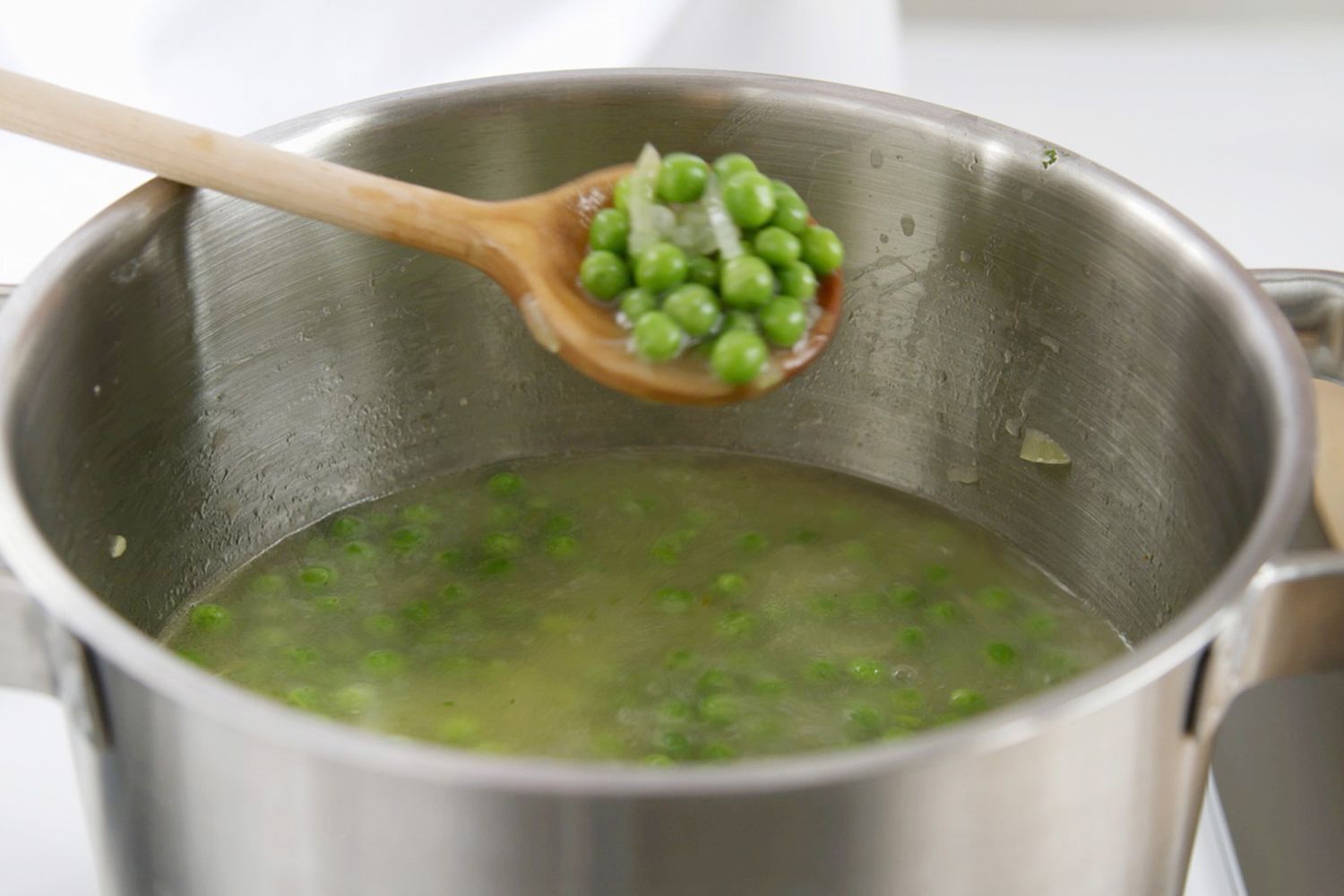 Step: 5/7
Pour in the cream and blitz with a hand blender until smooth.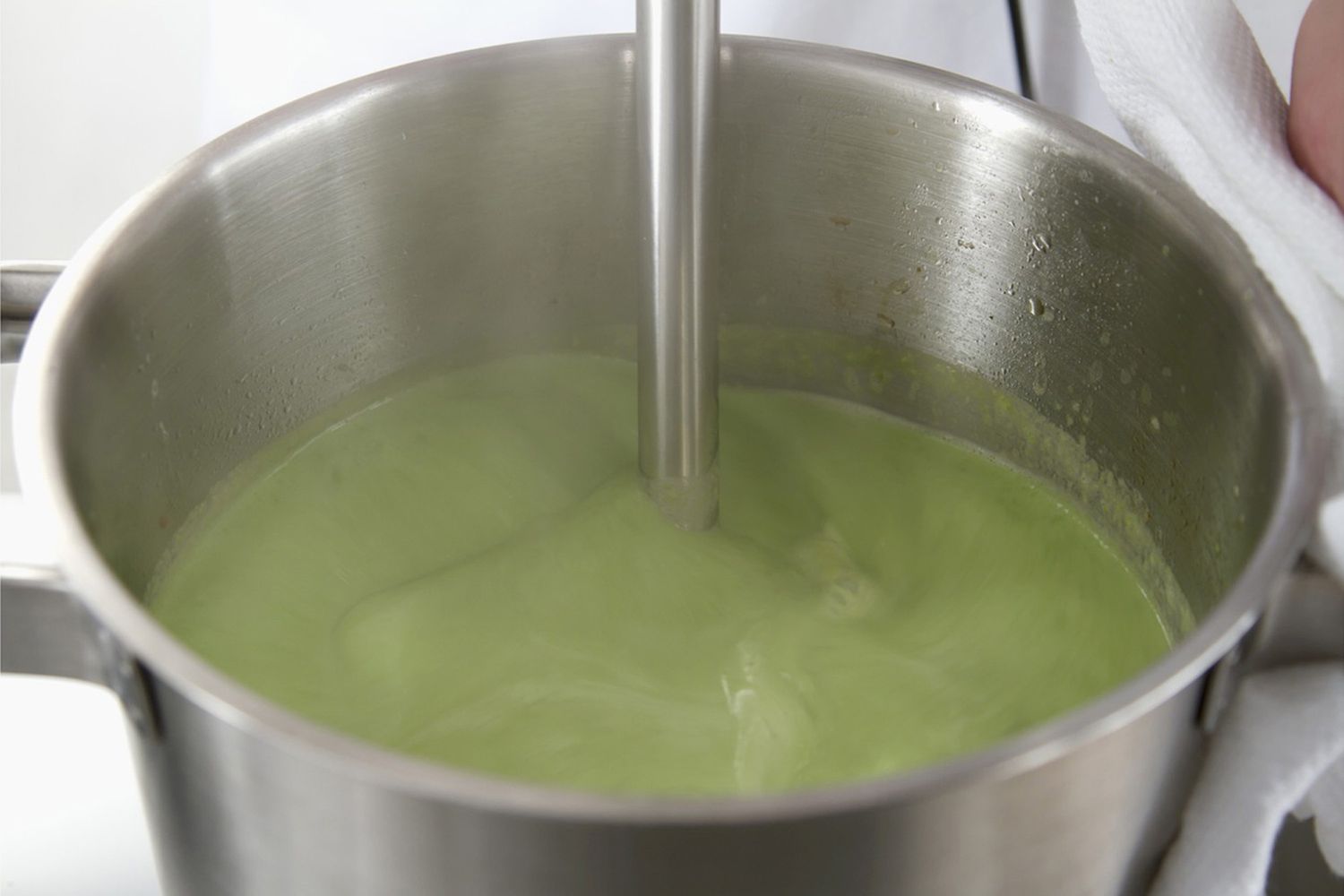 Step: 6/7
Add a little more stock if needed and season with salt and pepper.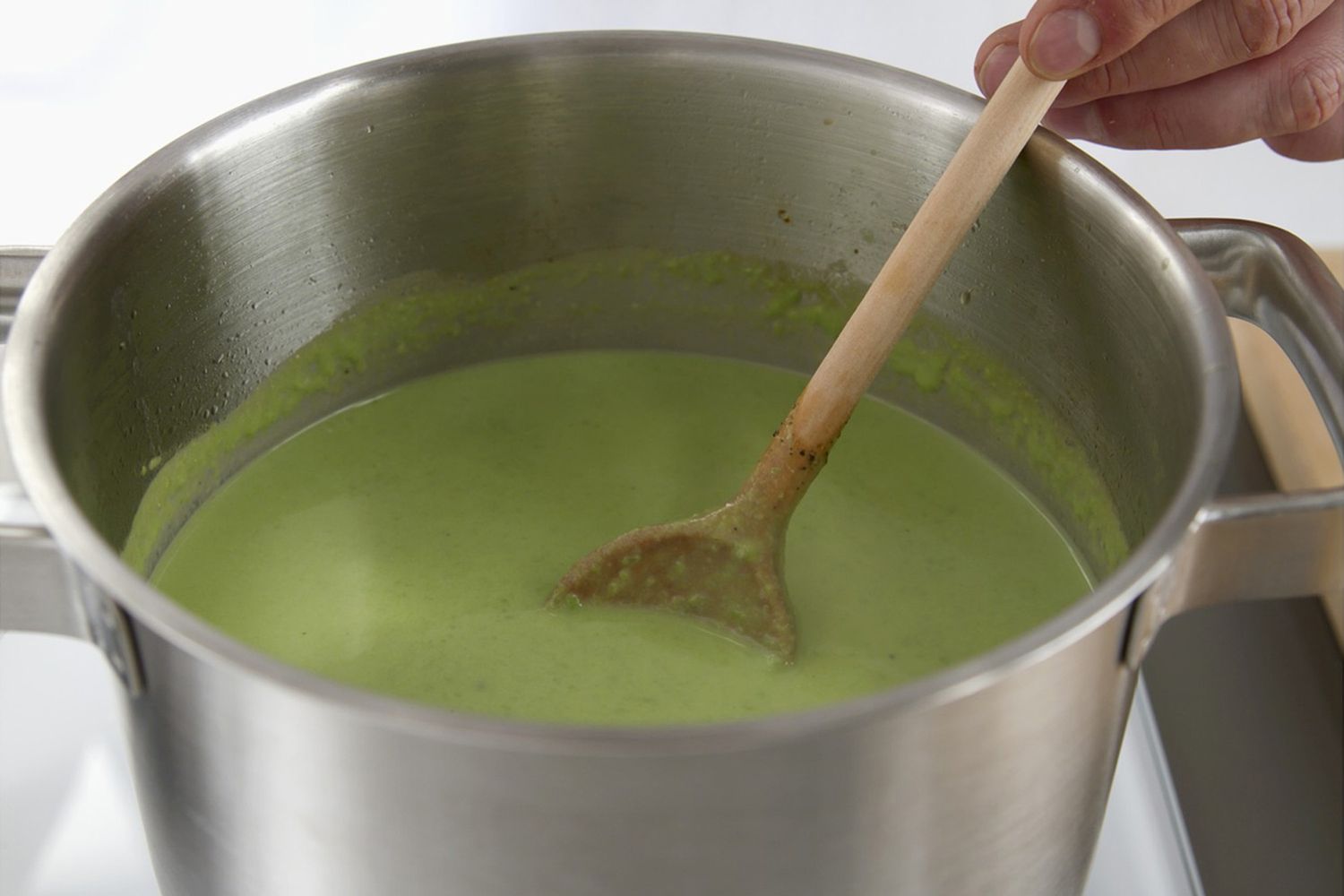 Step: 7/7
Wash the parsley, shake dry and finely slice the leaves. Serve the soup in bowls topped with a grinding of pepper and the chopped parsley.