Step: 1/9
Peel and finely dice the onions.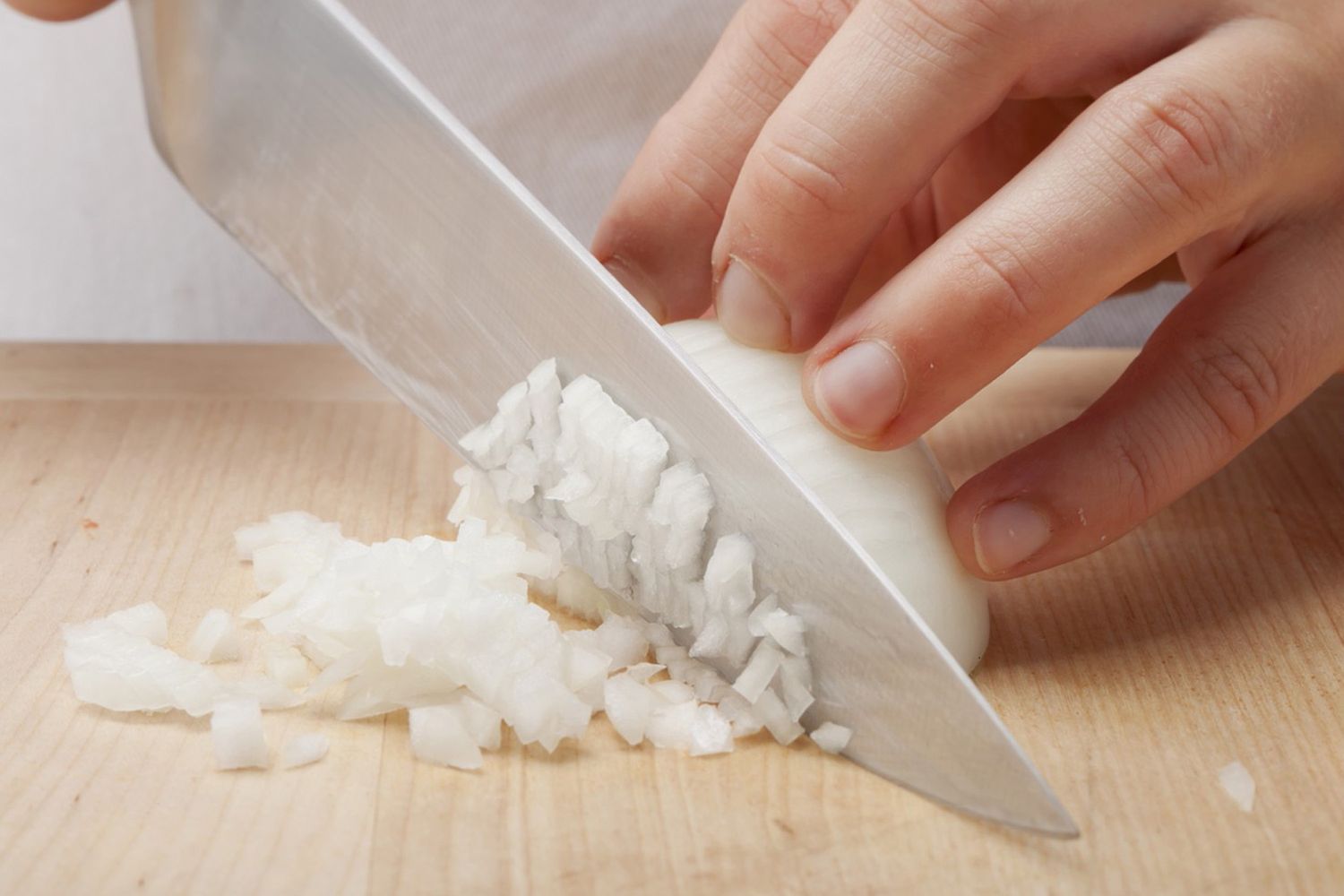 Step: 2/9
Cut the meat into bite-size cubes.
Step: 3/9
Heat the oil in a pan and brown the meat all over in batches. Remove and set aside.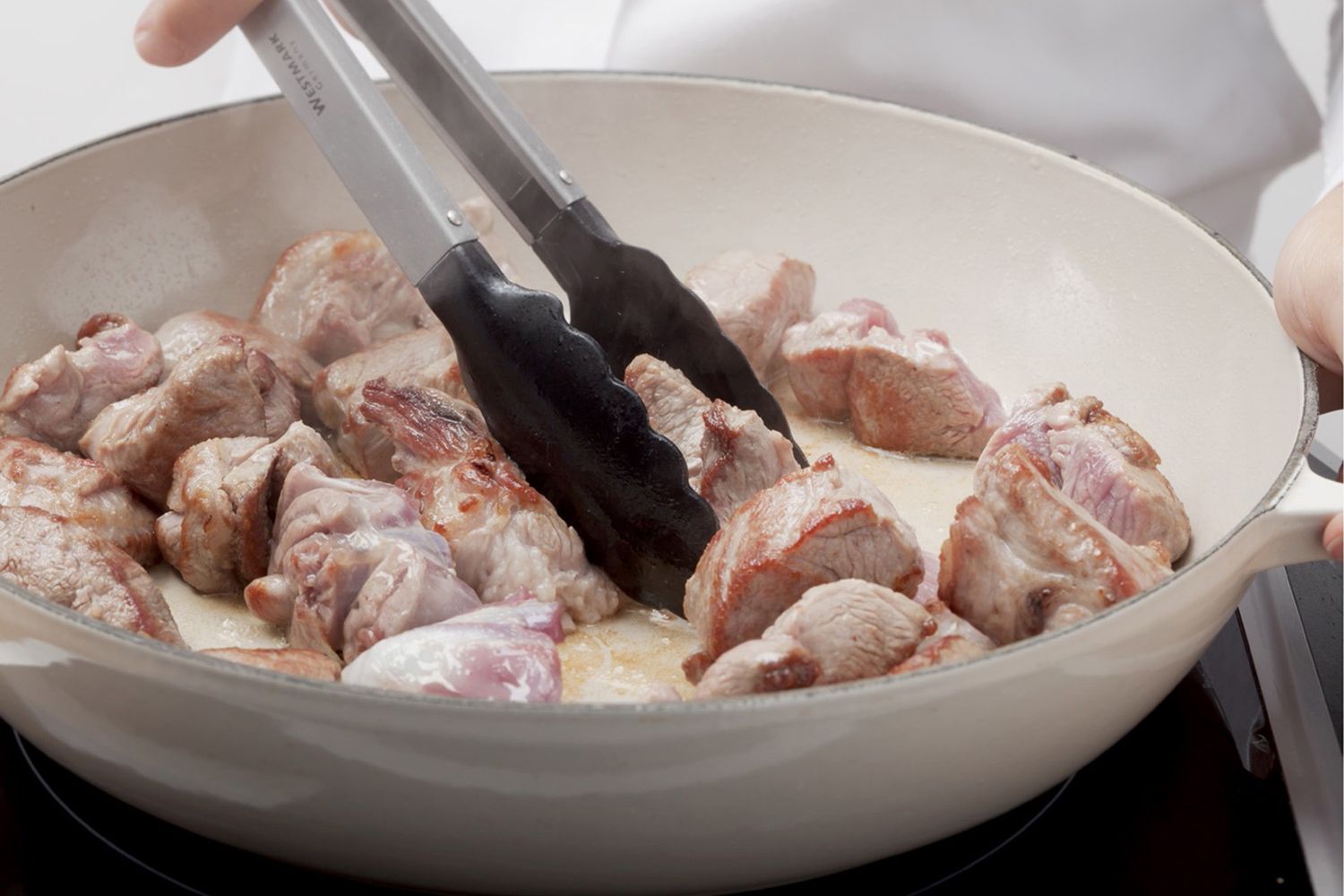 Step: 4/9
Cook the onions in the pan until softened then return the meat to the pan. Add the paprika and ras-el-hanout. Pour in the stock. Peel and thinly slice the ginger. Add the cinnamon. Simmer, half-covered, for 2 hours over a low heat.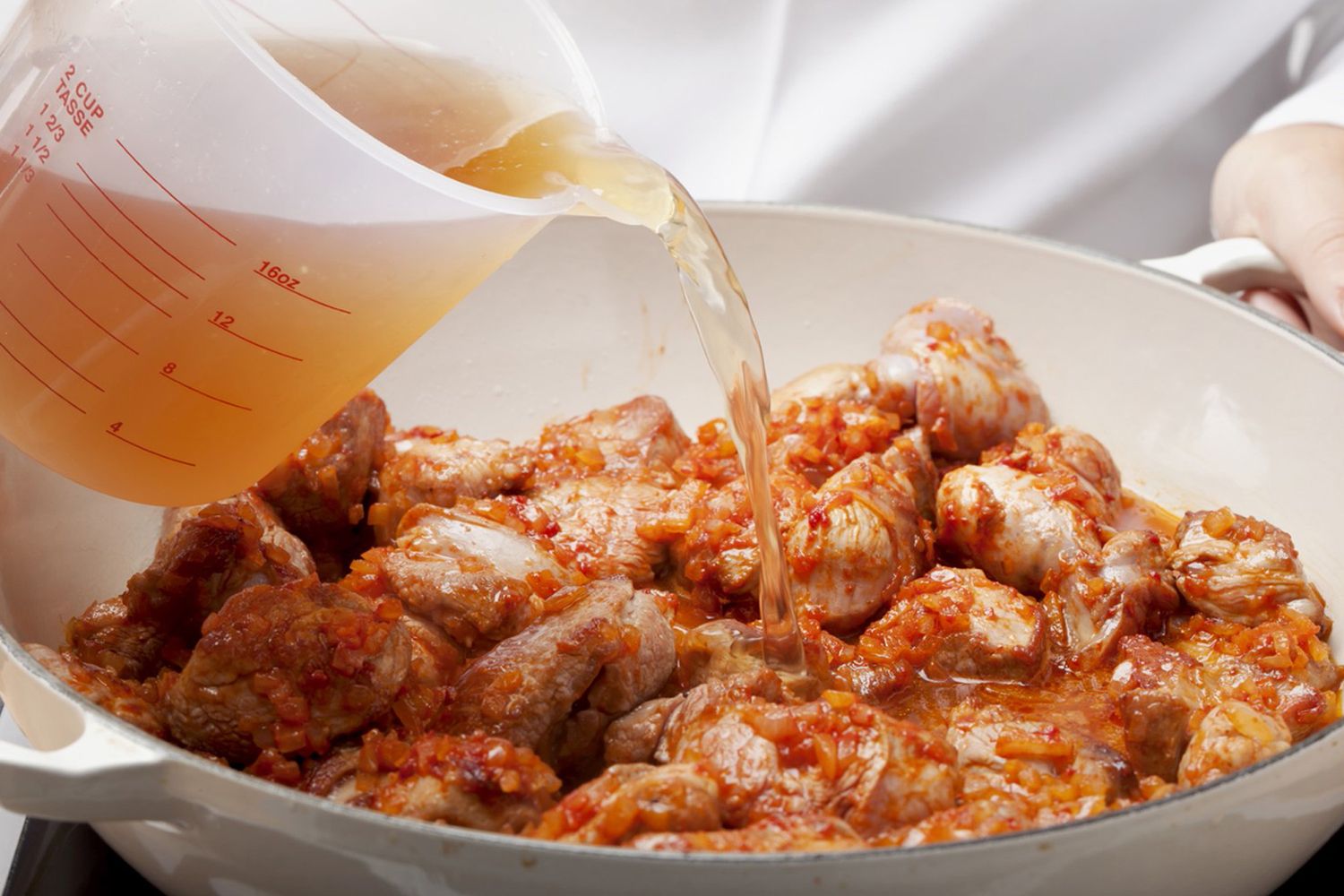 Step: 5/9
Drain the meat in a sieve over a pan, collecting the cooking liquid in the pan. Set the meat aside.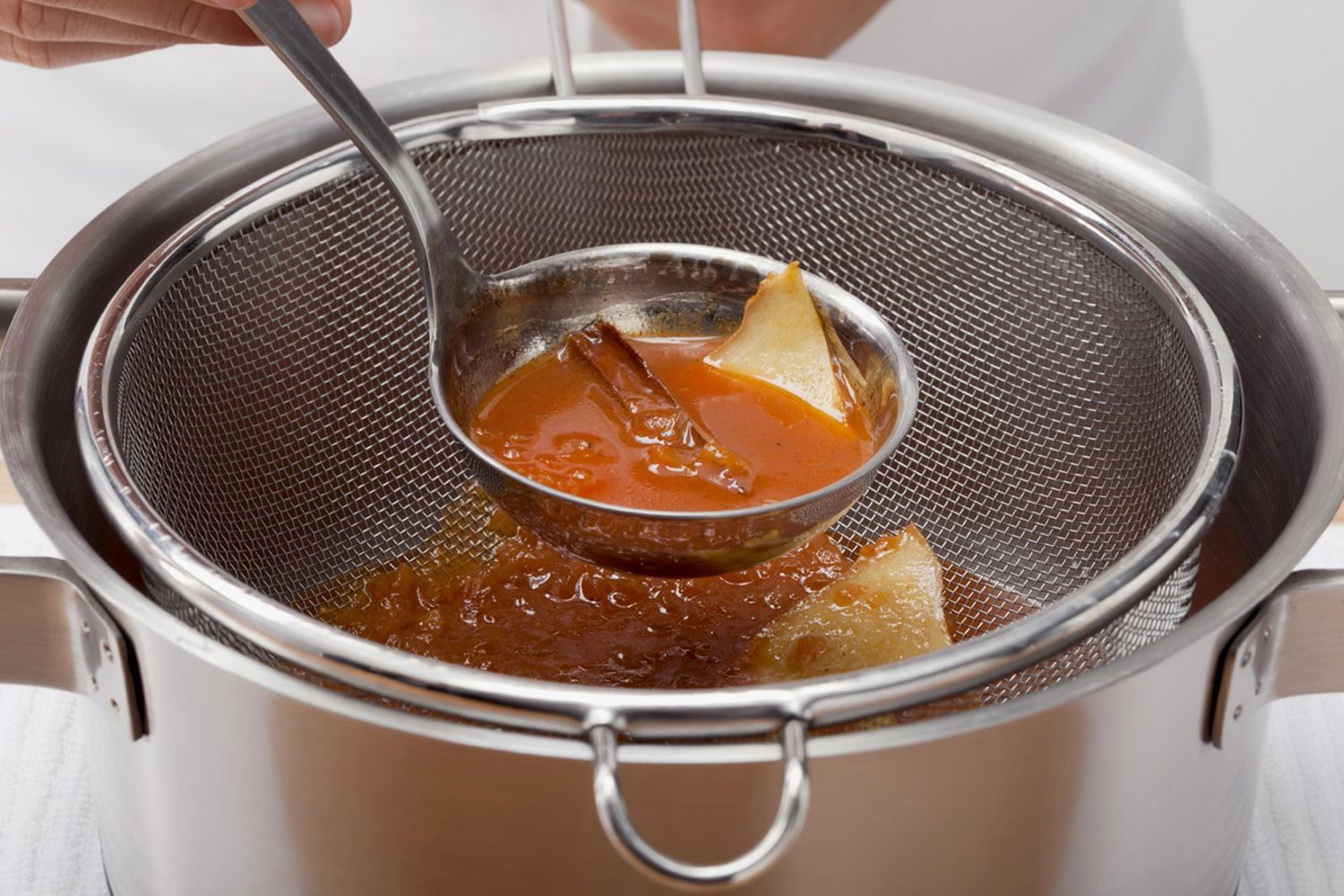 Step: 6/9
Mix the cooking liquid with the coconut milk and heat through. Allow to simmer over a medium heat for 15 minutes until reduced and creamy.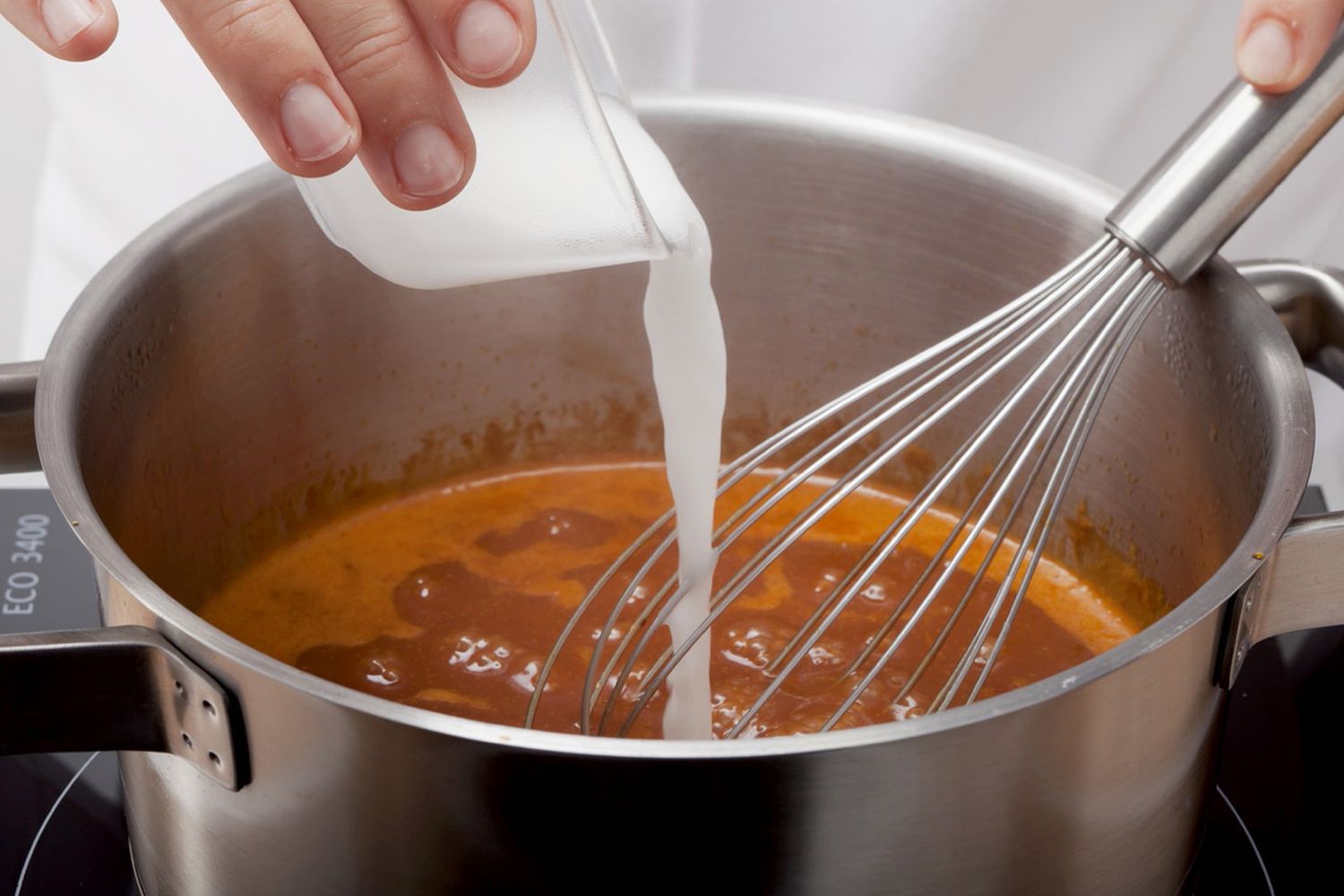 Step: 7/9
Wash the plums, stone and cut into strips.
Step: 8/9
Melt the butter in a pan and simmer the plums for about 5 minutes until soft.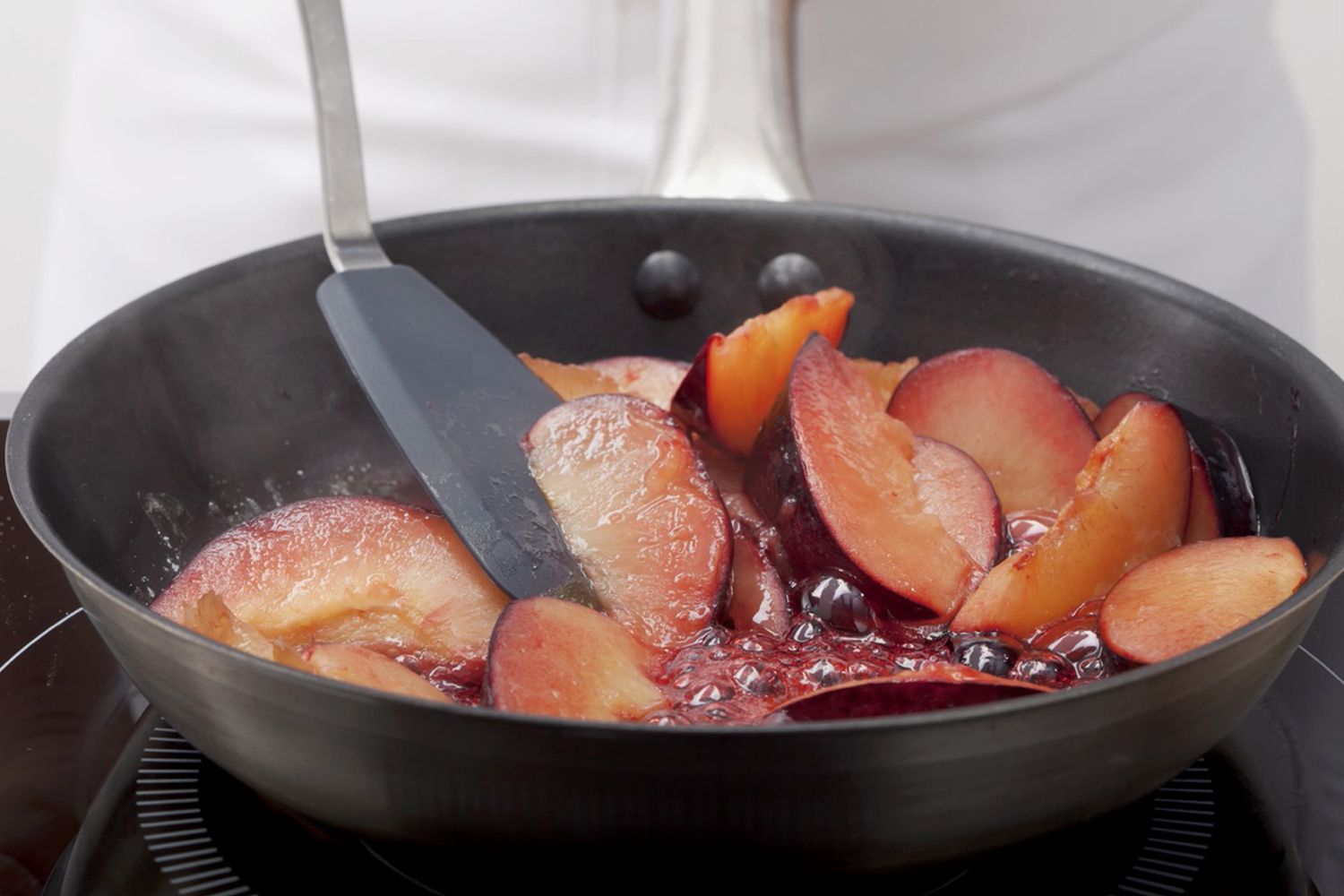 Step: 9/9
Return the meat to the sauce and season with salt and pepper. Place in a serving dish and add the plums. Serve with bread or rice.