Step: 1/7
Peel the onion, halve and cut into thin strips.
Step: 2/7
Heat the olive oil in a pot and fry the onion strips. Add the well drained sauerkraut and the white wine. Cook, covered, over a low heat for 10 minutes.
Step: 3/7
Dice the sausages and add to the sauerkraut together with the caraway. Simmer, uncovered, until the wine is almost evaporated, then season with salt, sugar and pepper and leave to cool.
Step: 4/7
Spread the filo pastry with melted butter and layer the 2 sheeets on a tea towel.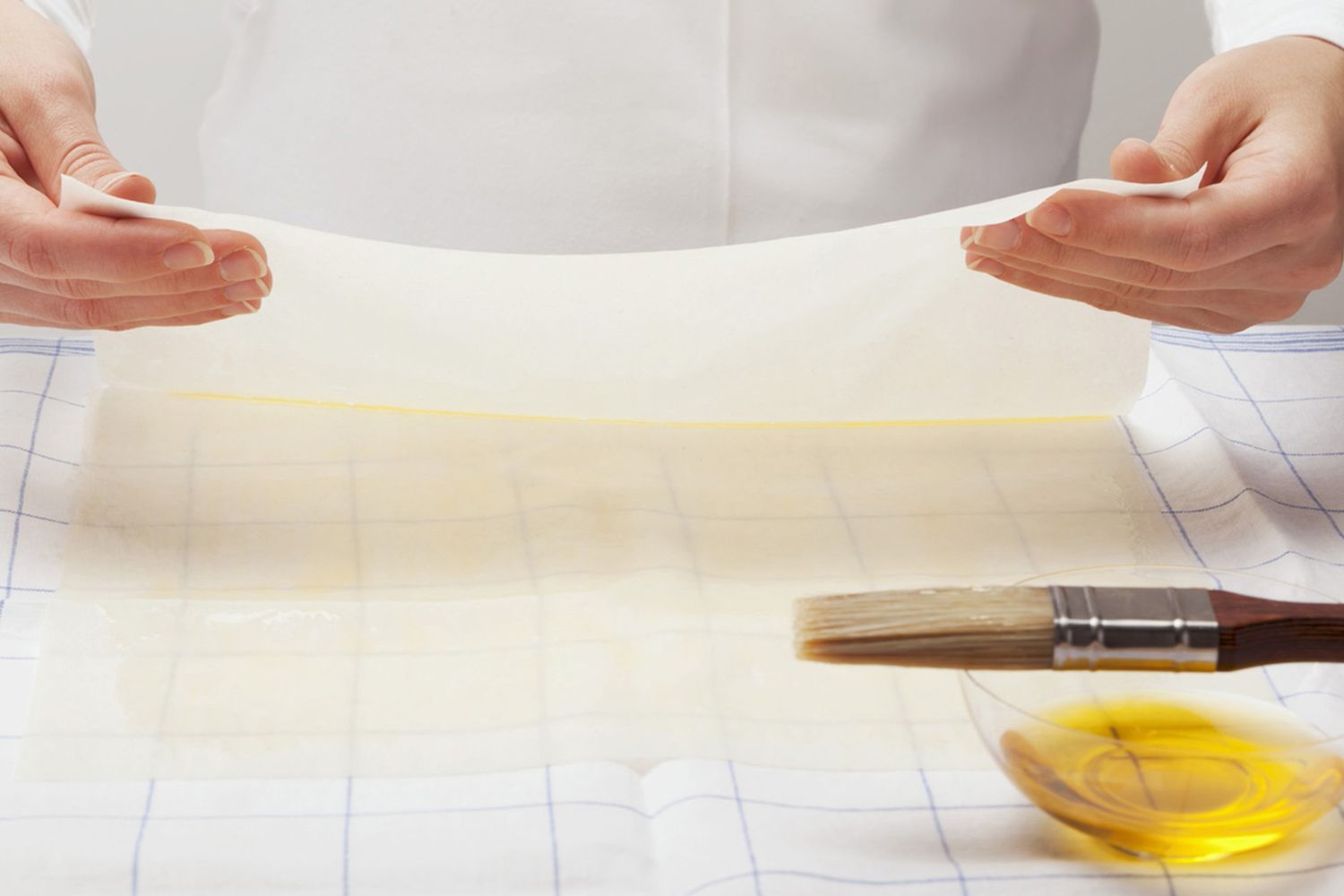 Step: 5/7
Spread the sauerkraut on one side of the pastry sheets.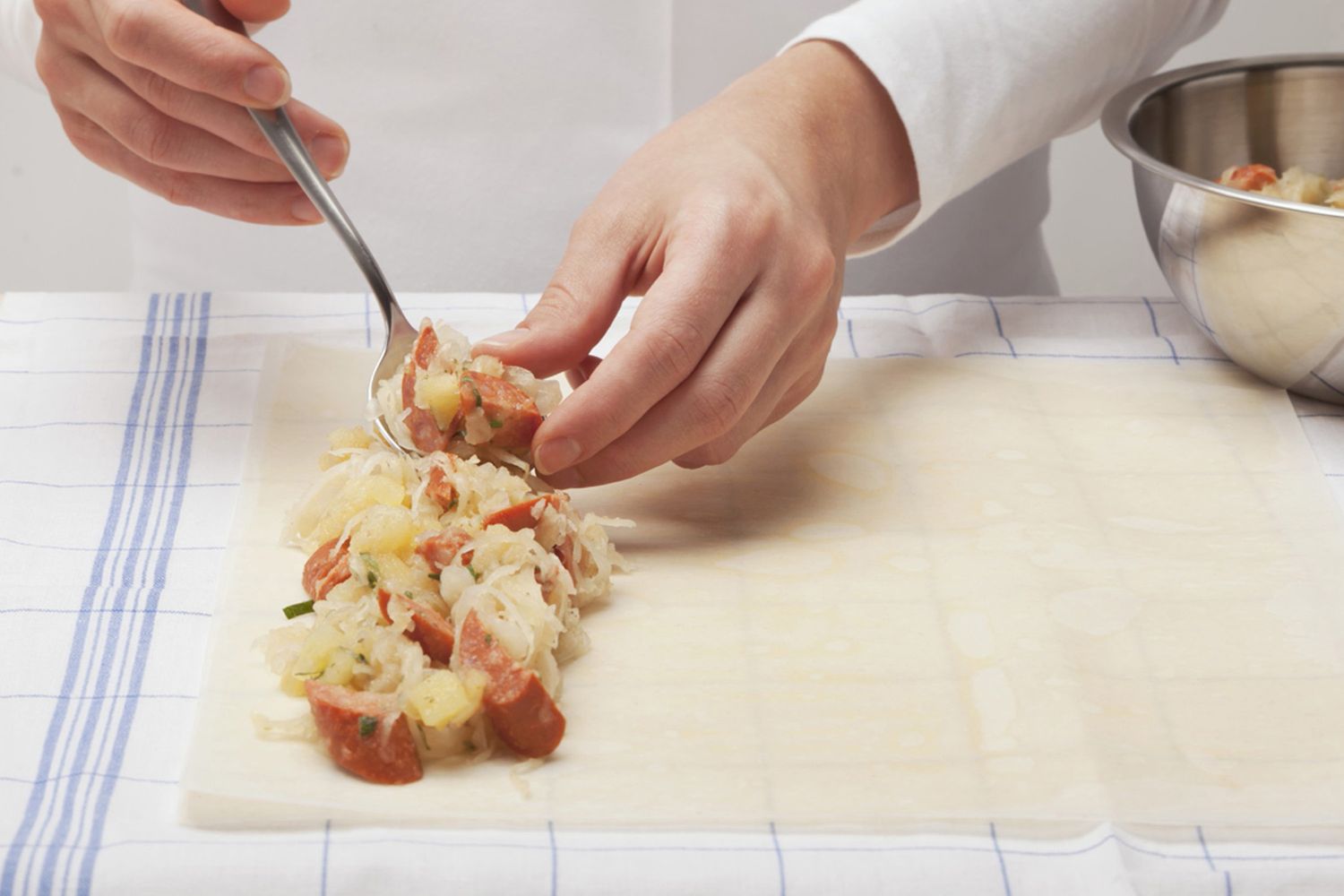 Step: 6/7
Using the tea towel, lift the pastry and roll into a strudel. Tuck in the edges.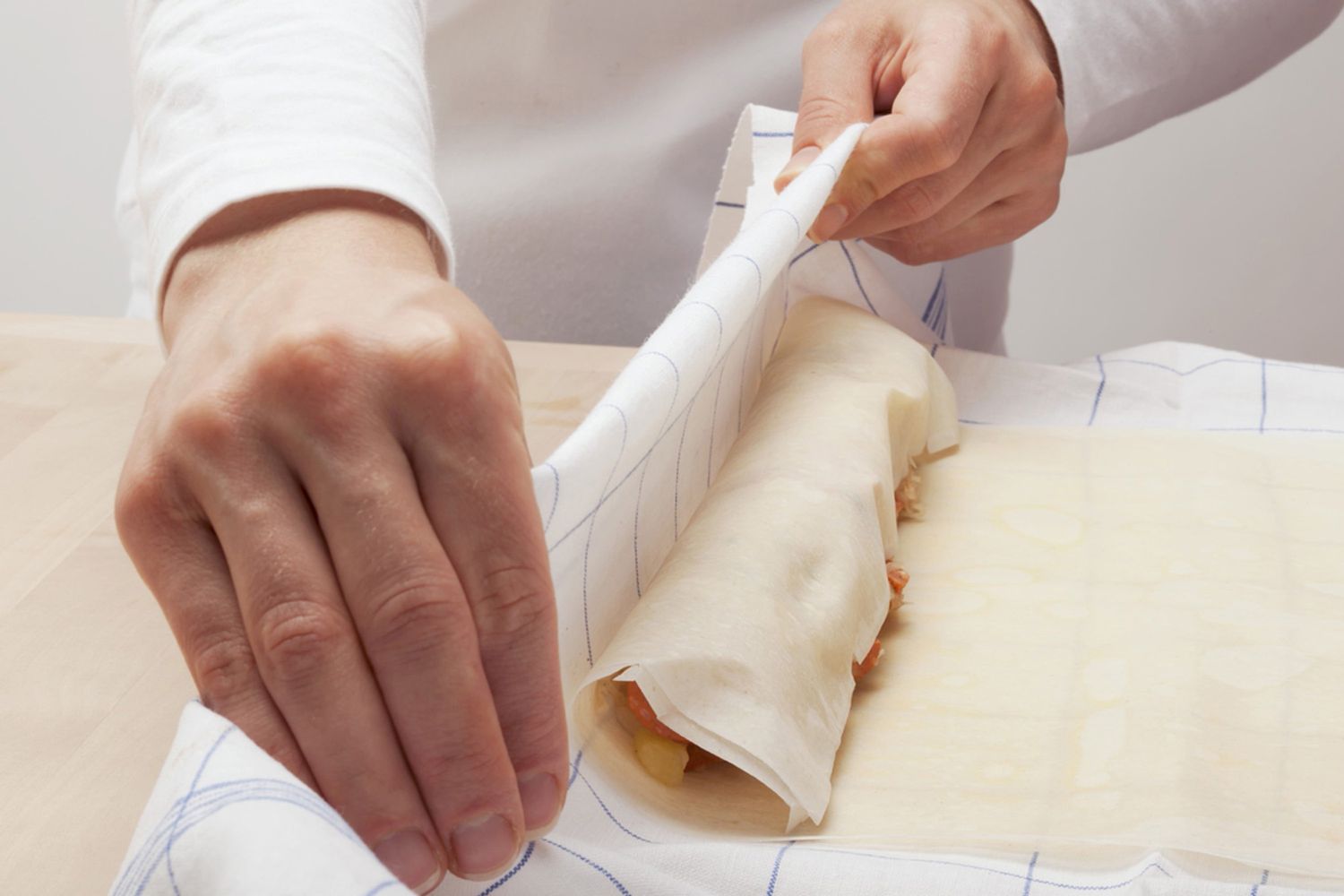 Step: 7/7
Fry the strudel in a pan with hot oil for 8-10 minutes until golden brown on all sides. Cut into pieces to serve.