Step: 1/8
Remove any tendons and fat from the veal then cut the meat into 2cm cubes.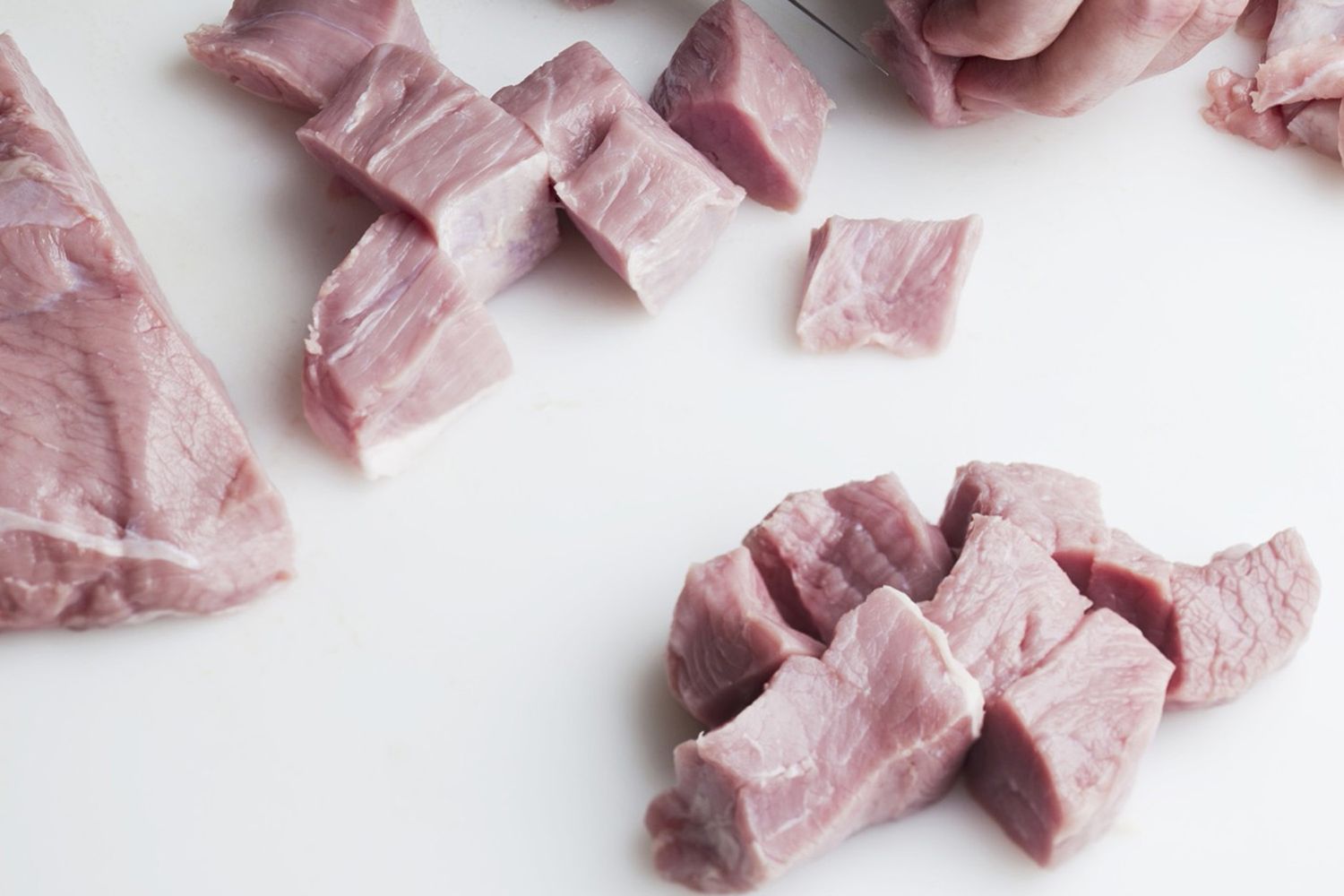 Step: 2/8
Clean and quarter the mushrooms. Wash the leek and cut into pieces. Stud the onion with the cloves and bay leaf. Wash and dice the celery. Wash the thyme and shake dry.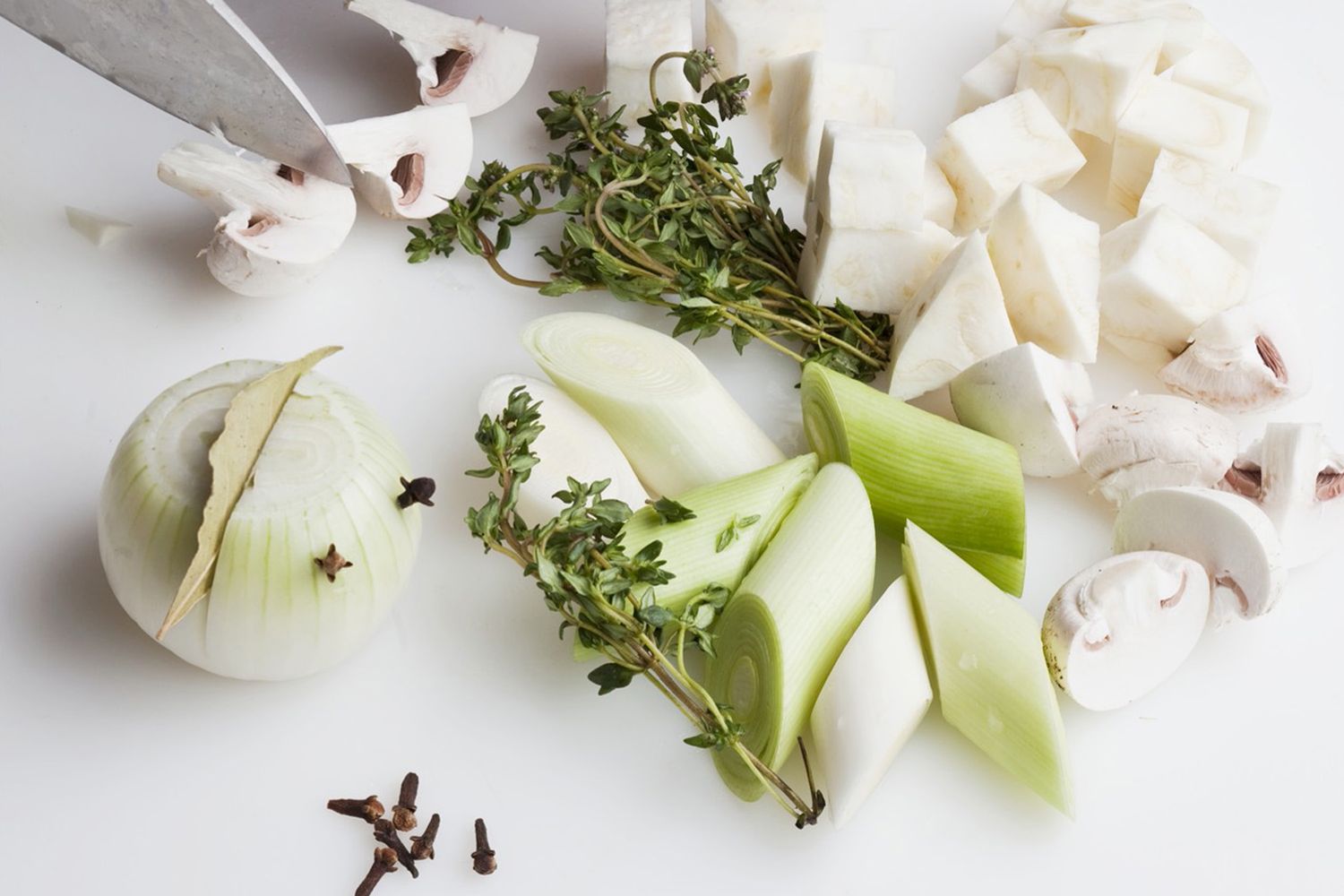 Step: 3/8
Place the prepared vegetables in a pan with 1.5l water. Season with salt and pepper and bring to the boil.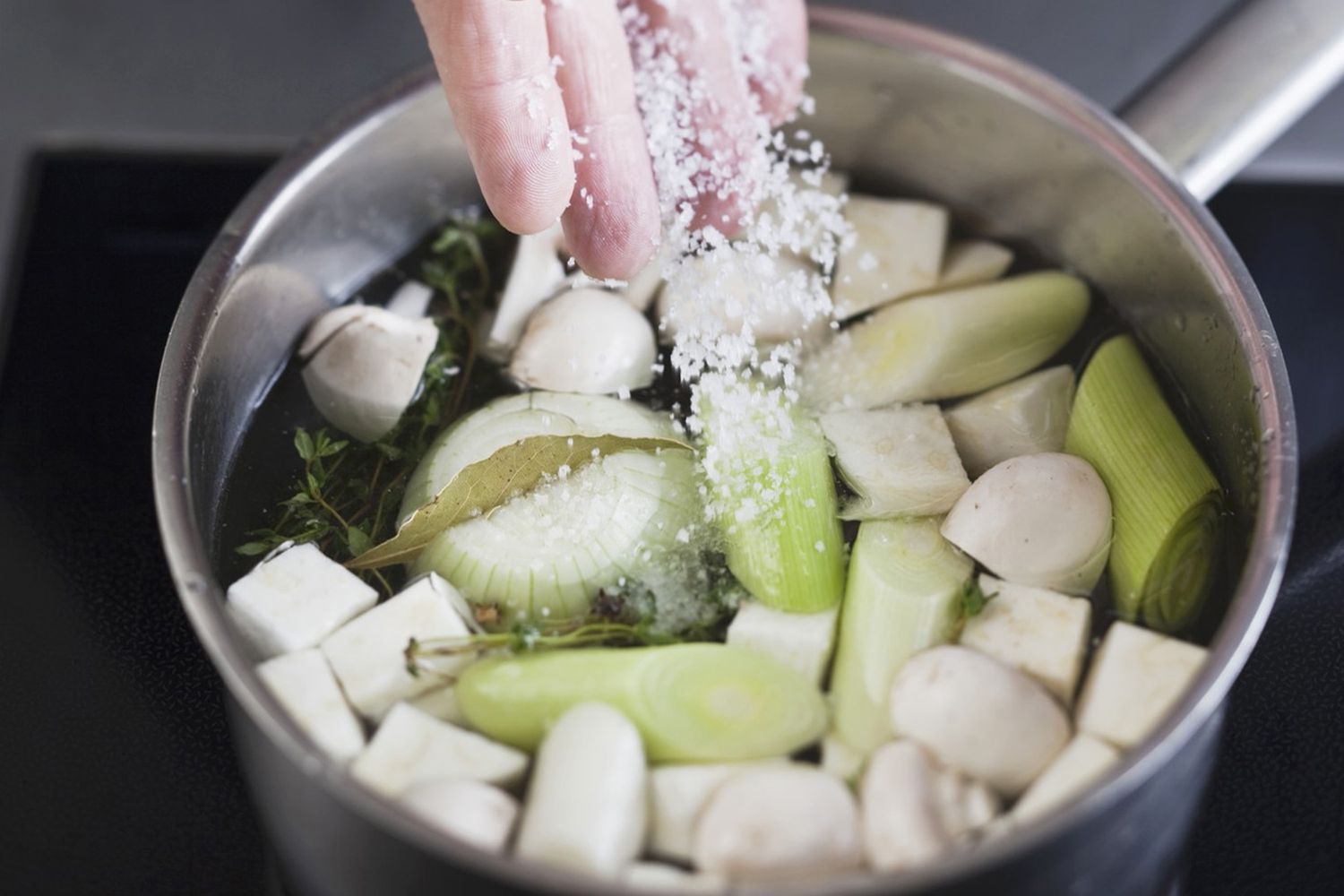 Step: 4/8
Reduce the heat add the meat and cook, covered, for 50 minutes.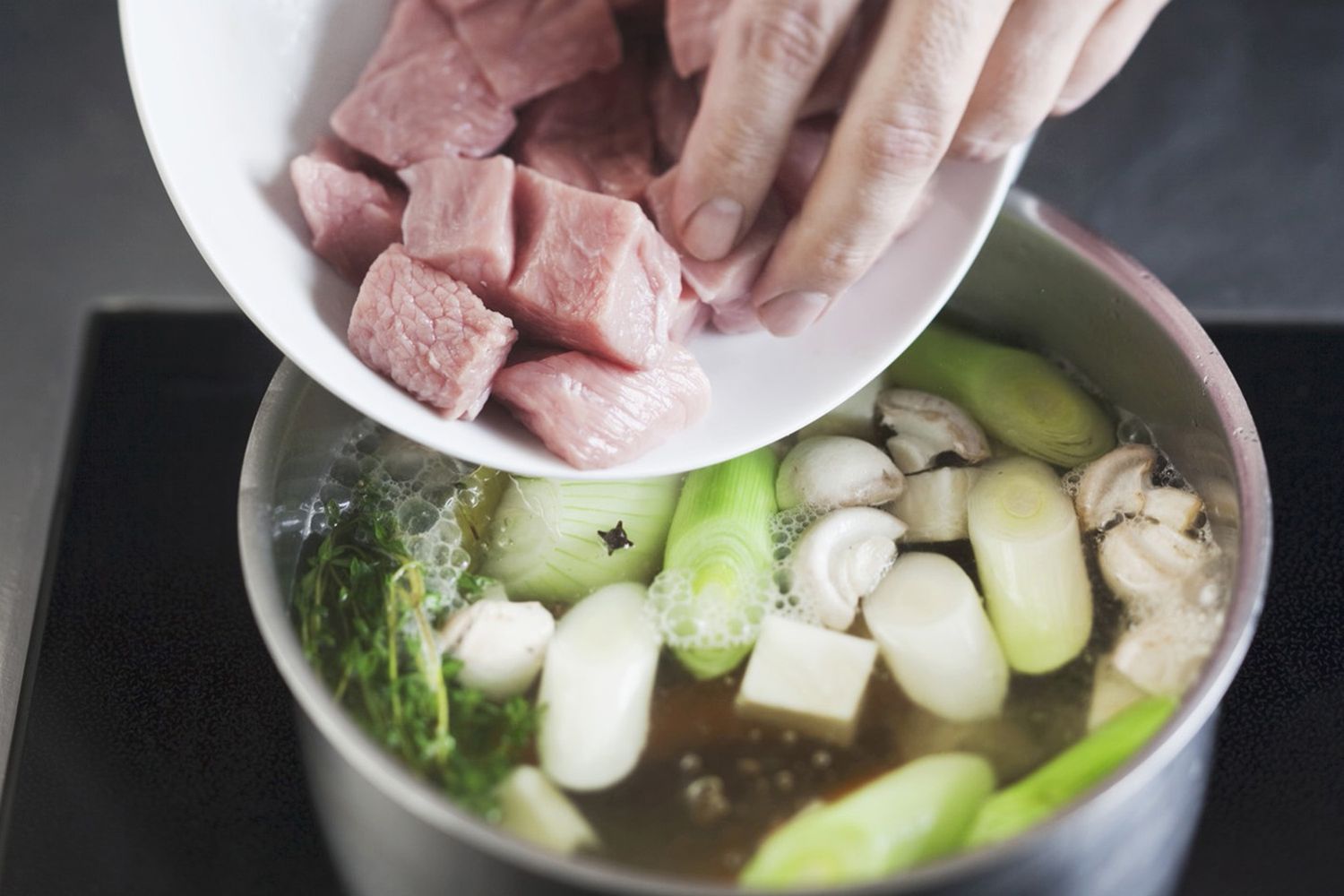 Step: 5/8
Melt the butter in a saucepan. Add the flour and cook, stirring, for 2 minutes.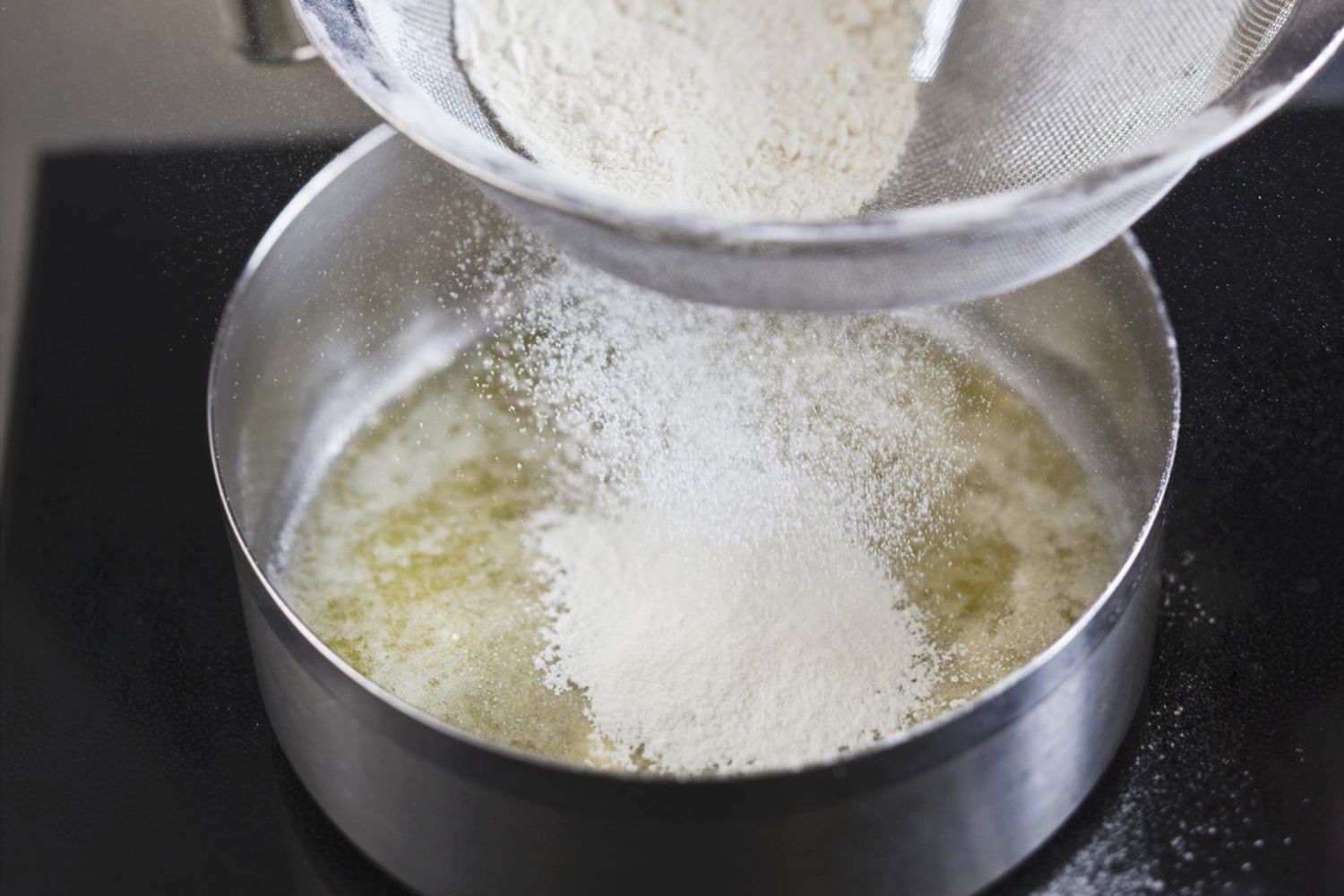 Step: 6/8
Remove about 350ml of the cooking liquid and slowly stir into the roux with a whisk. Simmer over a low heat for 5 minutes. Finely grate the lemon zest, then halve.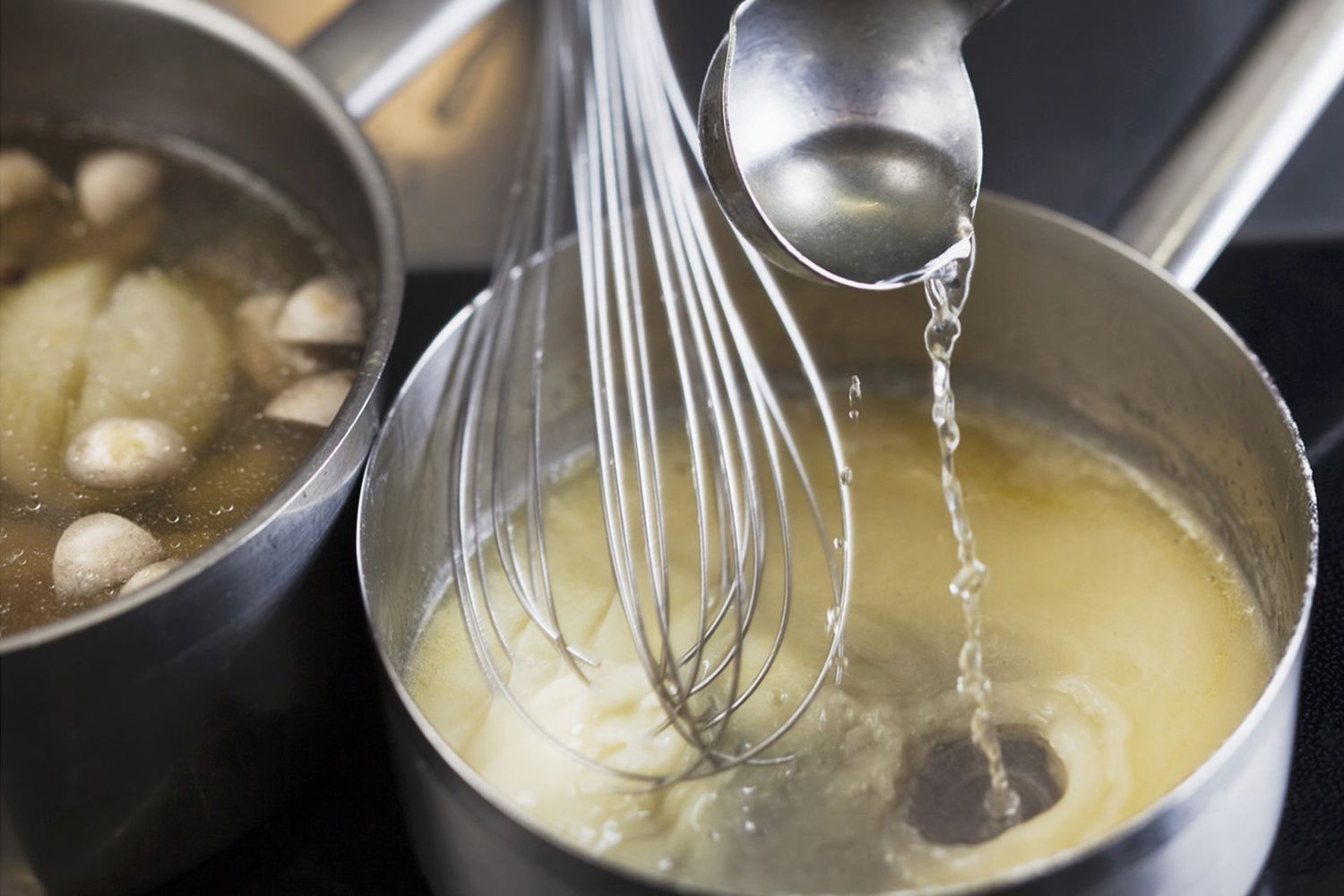 Step: 7/8
Remove the pan from the heat. Remove the meat with slotted spoon. Whisk the cream with the egg yolk and stir into the sauce. Return the pan to the heat (do not allow to boil), add the meat and season with lemon juice, salt and pepper.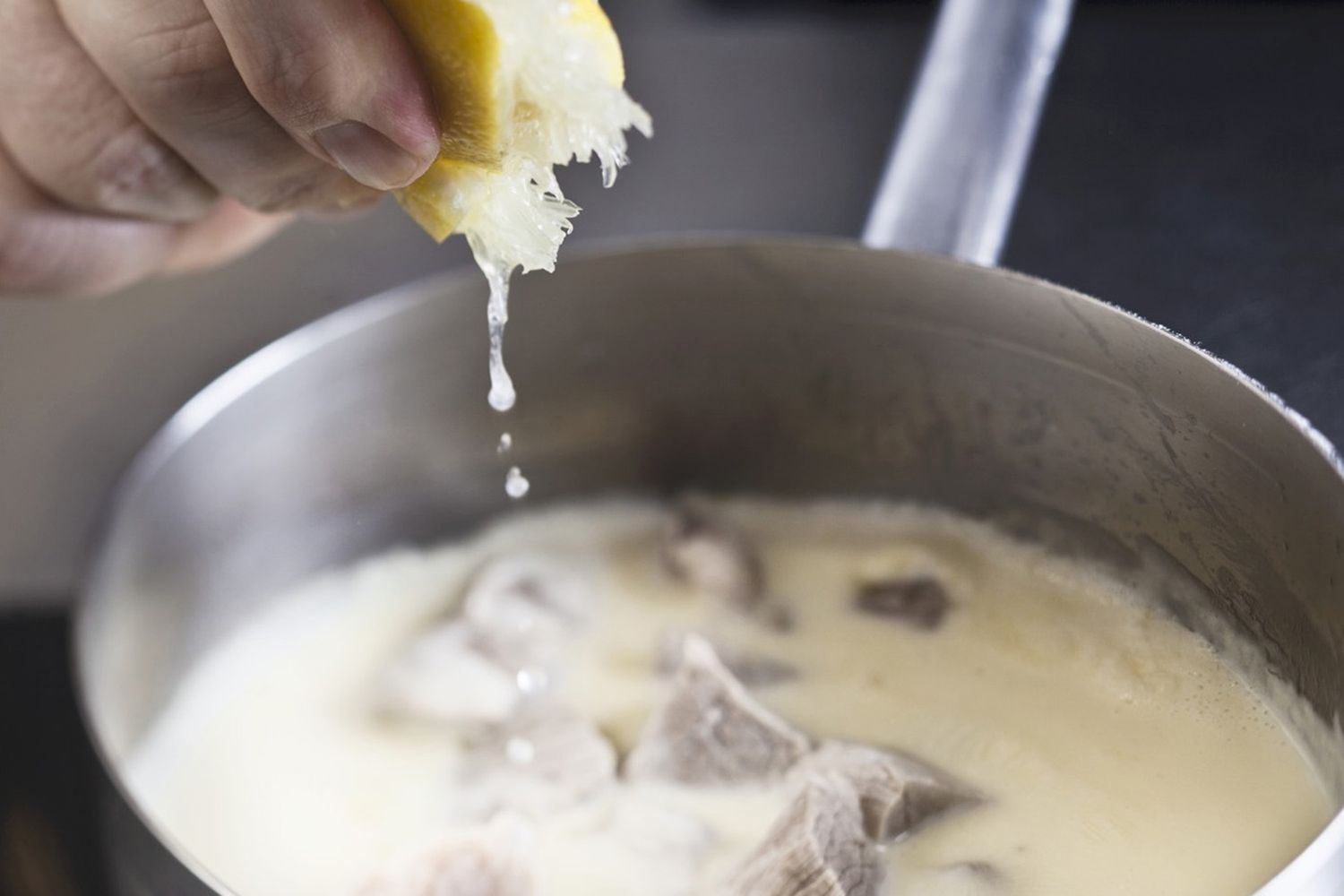 Step: 8/8
Add the parsley and the lemon zest. Serve with noodles and broccoli as desired.