Step: 1/11
For the dough, place the flour in a bowl and mix with salt, 4 tbsp oil and 150ml lukewarm water. Knead to a smooth, supple dough. If necessary, add some more flour or water. Shape the dough into a ball, brush with the remaining oil and leave to stand for 30 minutes, covered with a damp cloth.
Step: 2/11
For the filling, peel and finely dice the onion and garlic.
Step: 3/11
Wash, deseed and dice the pepper.
Step: 4/11
Peel and finely grate the carrot.
Step: 5/11
Wash and dice the courgettes.
Step: 6/11
Heat the oil in a frying pan, fry the mince, breaking up with a wooden spoon until browned all over. Add the onion, garlic, pepper and carrot and fry for 5 minutes, stirring. Season with salt, pepper, cumin, paprika and chilli powder. Stir in the tomato paste and cook, stirring, for 1 minute.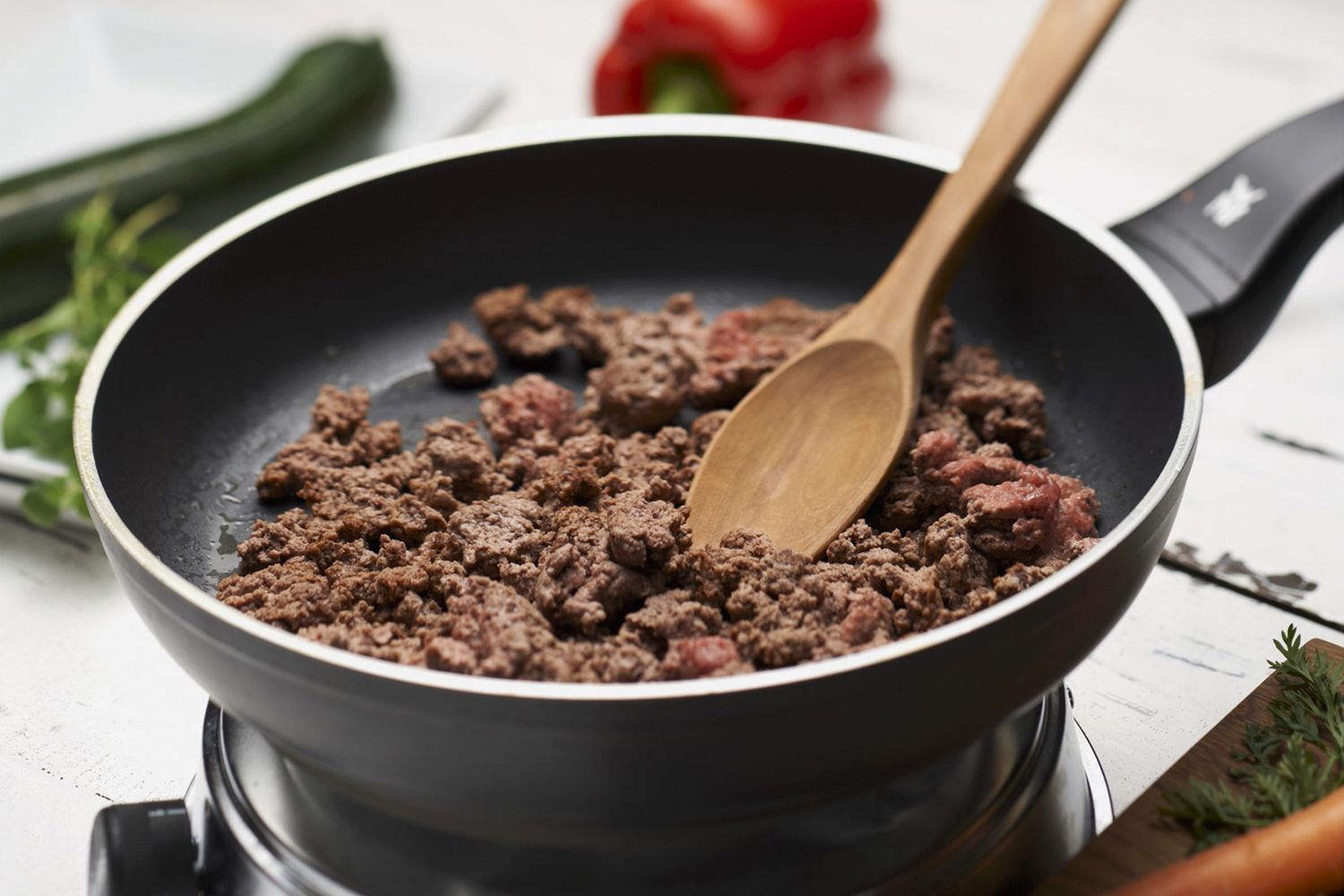 Step: 7/11
Add the wine and allow to bubble. Add the stock, courgettes and the parsley. Continue stirring until the liquid has almost evaporated, then set aside.
Step: 8/11
Cut the mozzarella into small cubes.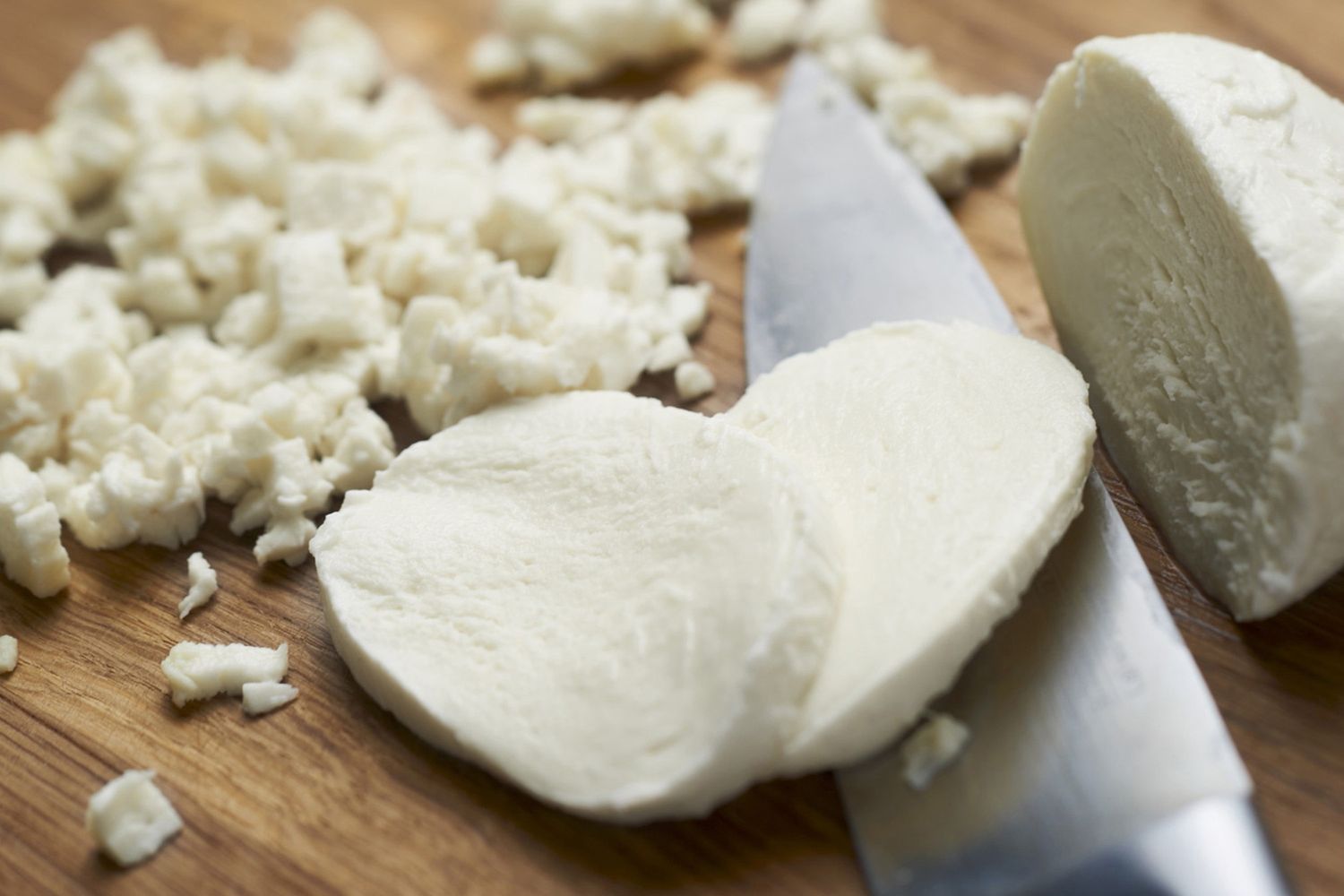 Step: 9/11
Stir half of the mozzarella and the ajvar into the mince, season to taste and leave to cool.
Step: 10/11
Sprinkle a tea towel with flour, place the dough in the middle and roll it out into a rectangle. Carefully pull and stretch the dough from the centre over the back of your hand to about 30 x 40 cm. Spread the mince mixture over two thirds of the dough. Roll up the dough using the towel to help.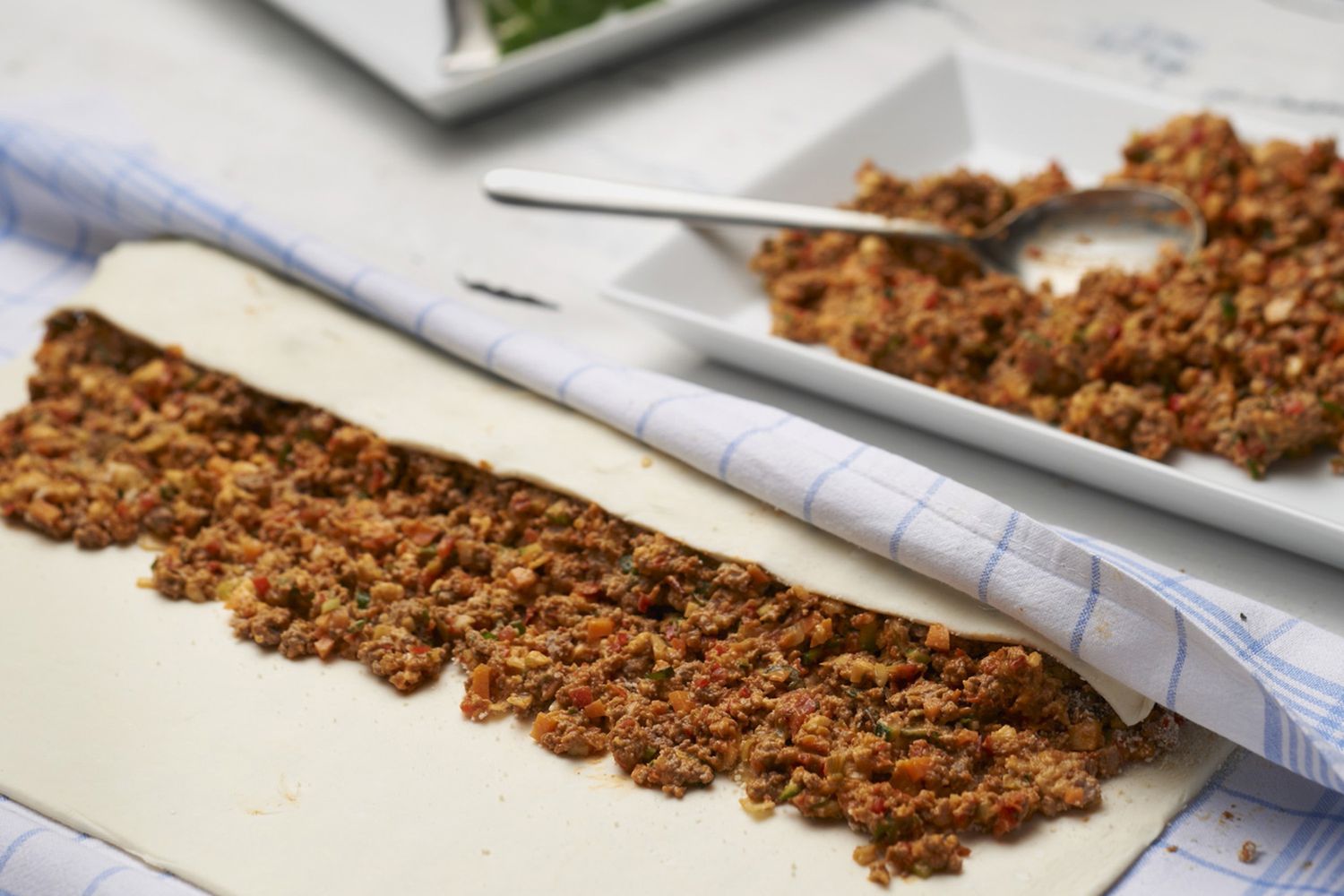 Step: 11/11
Preheat the oven to 180°C (160°C fan, gas 4). Line a baking sheet with baking paper. Place the strudel on the sheet, brush with butter, sprinkle with the remaining mozzarella and bake in the oven for 30-35 minutes. Take the strudel out, cut into slices, arrange on plates and serve.