Step: 1/11
Clean the mushrooms with kitchen paper.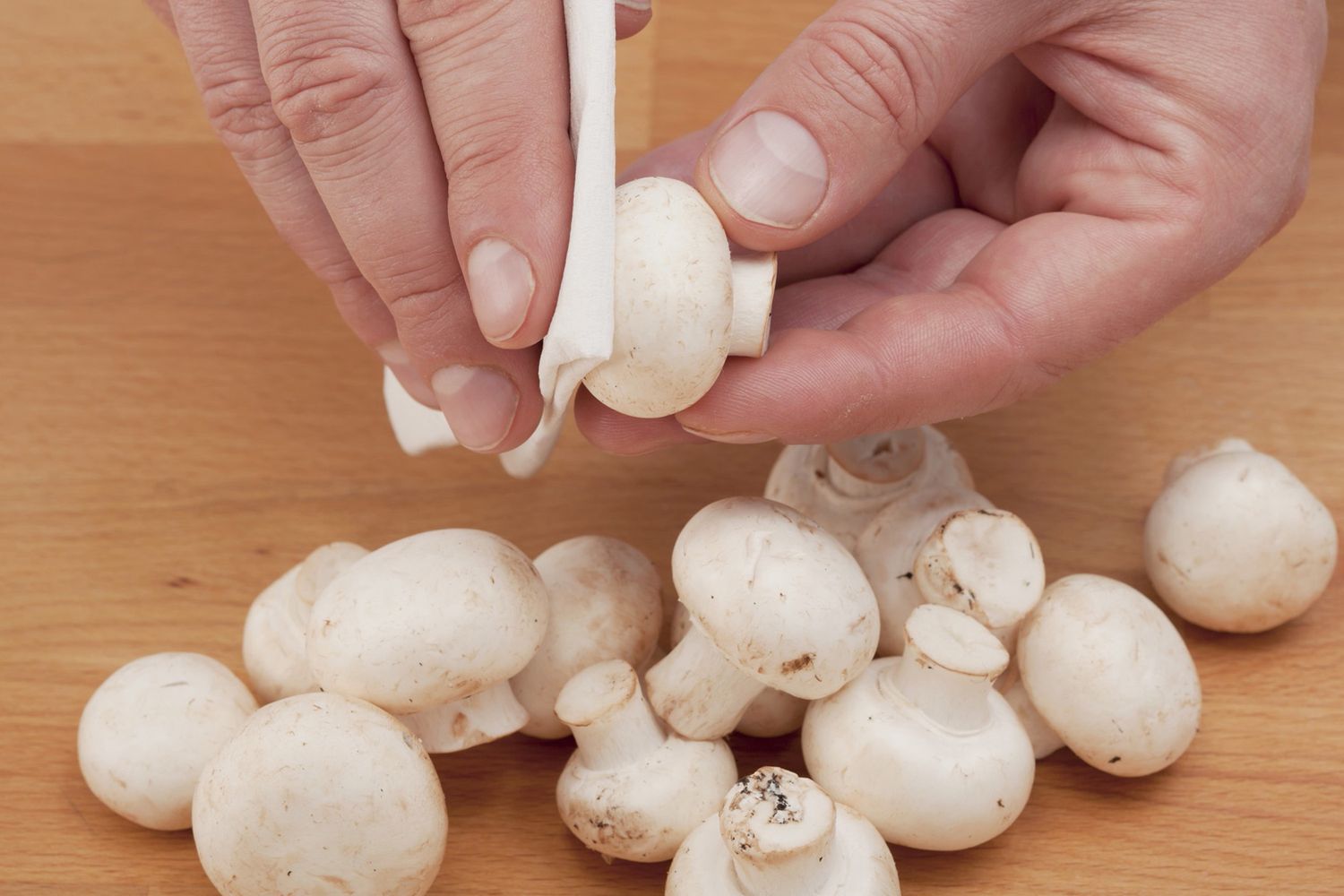 Step: 2/11
Cut off the stalks and halve or quarter the mushrooms according to size.
Step: 3/11
Clean the oyster mushrooms, trim the stalks and cut the tops into bite size pieces.
Step: 4/11
Clean the shiitake and remove the hard stalks.
Step: 5/11
Cut the bacon into thin strips, then into fine cubes.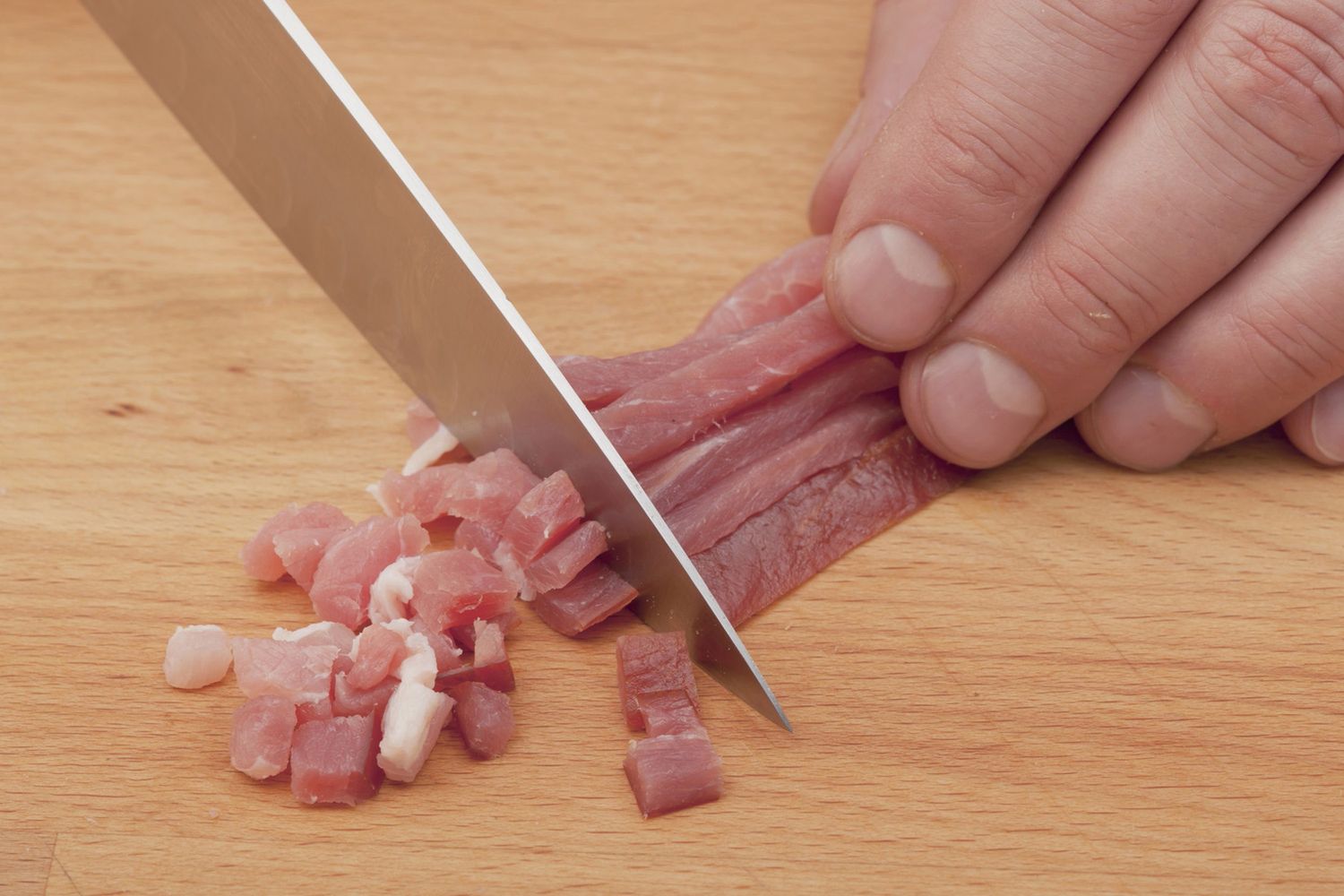 Step: 6/11
Peel the onions, cut in half and cut into fine strips.
Step: 7/11
Wash the parsley, shake dry, and tear the leaves into pieces.
Step: 8/11
Heat 1 tbsp oil in a non-stick pan, add the mushrooms and fry, stirring, until the water released has evaporated.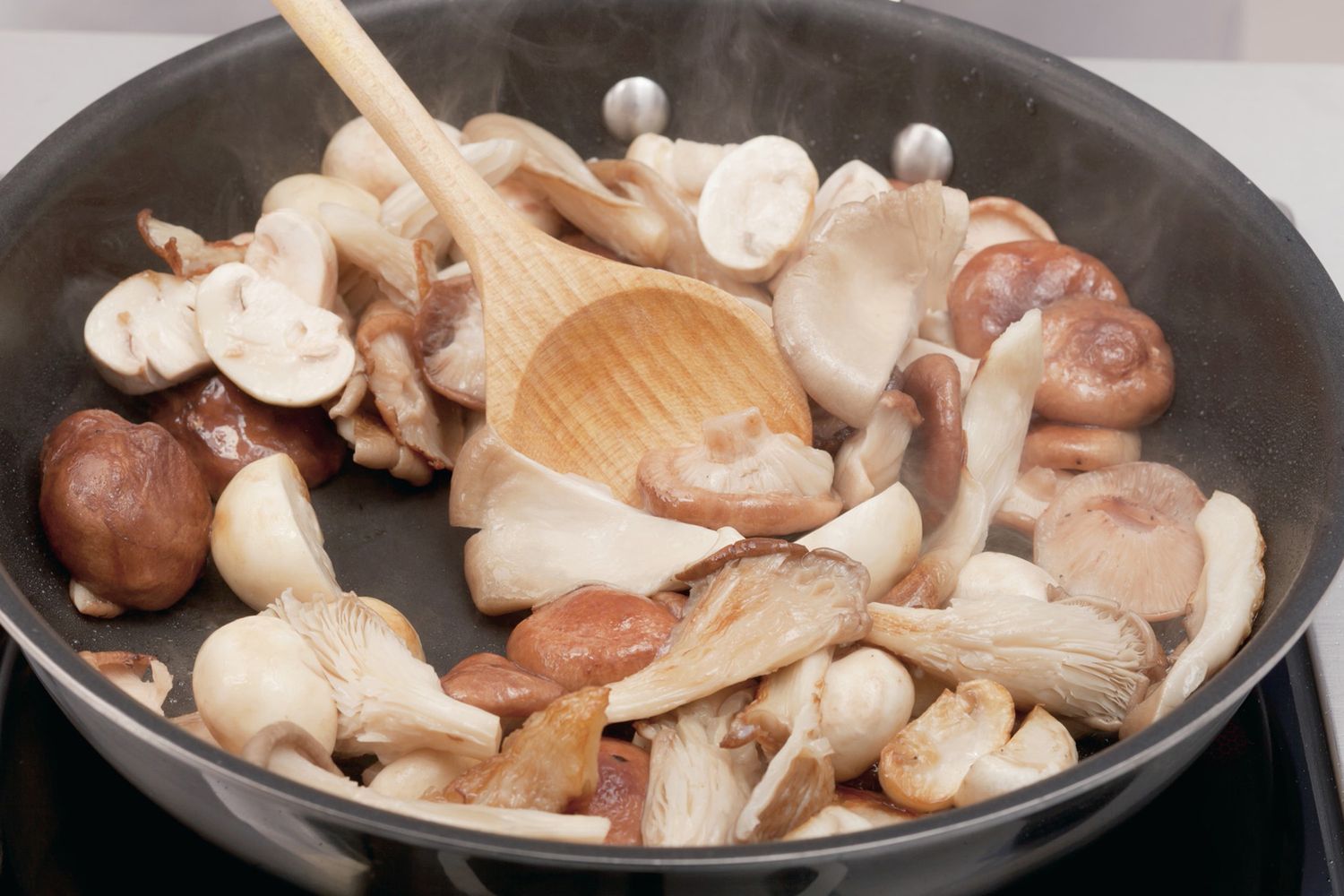 Step: 9/11
Remove the mushrooms and set aside.
Step: 10/11
Heat the remaining oil and fry the onions until translucent, ​​then set aside.
Step: 11/11
Fry the bacon in the frying pan, stirring. Add the mushrooms and onions and season with salt and pepper. Stir everything for 5-10 minutes until the mushrooms are lightly browned. Season the mushrooms with salt and pepper and mix the parsley. Serve with rye bread if desired.