Step: 1/9
Pat dry the fish.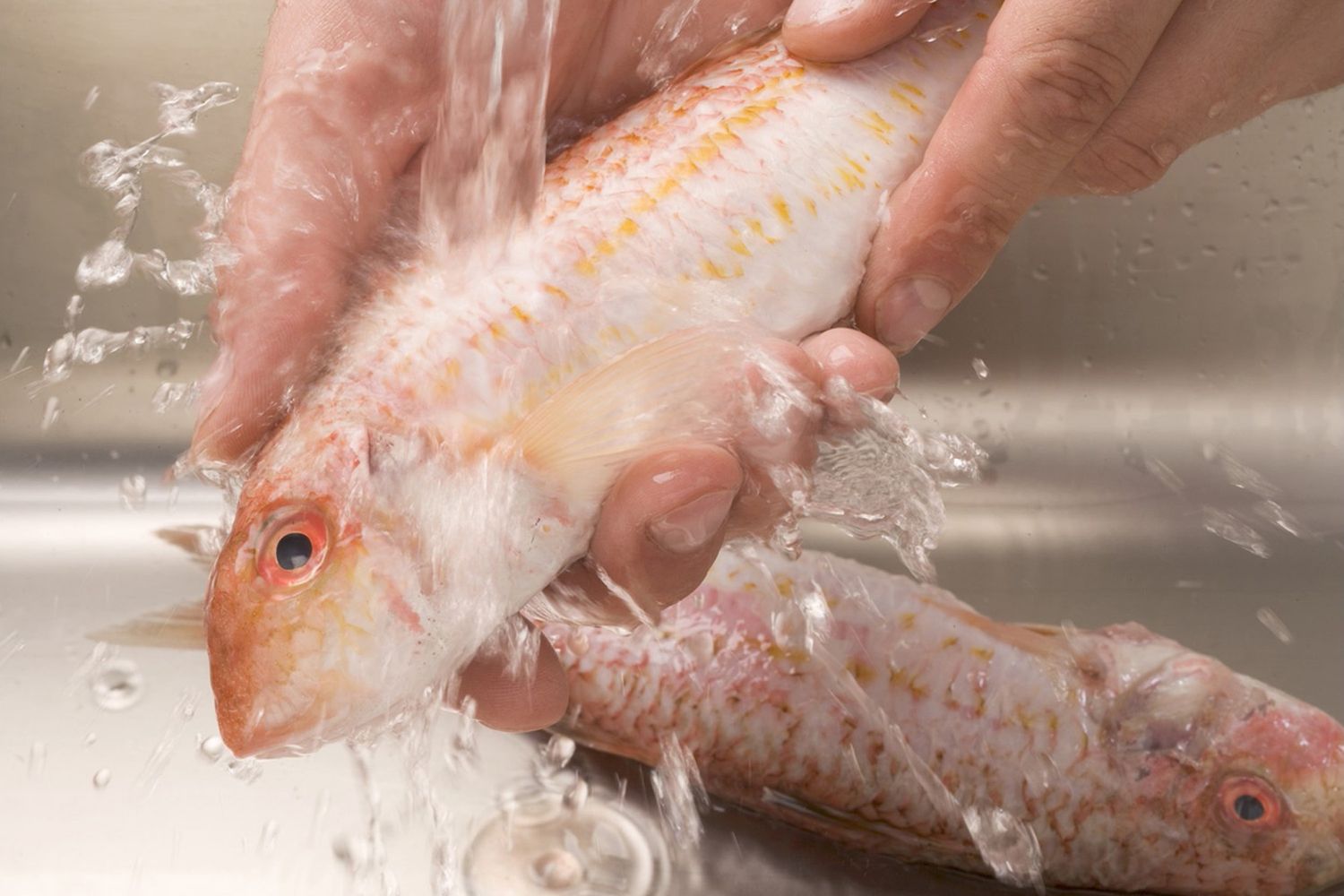 Step: 2/9
Drizzle the fish with lemon juice and season with salt and pepper. Place one bay leaf inside each fish.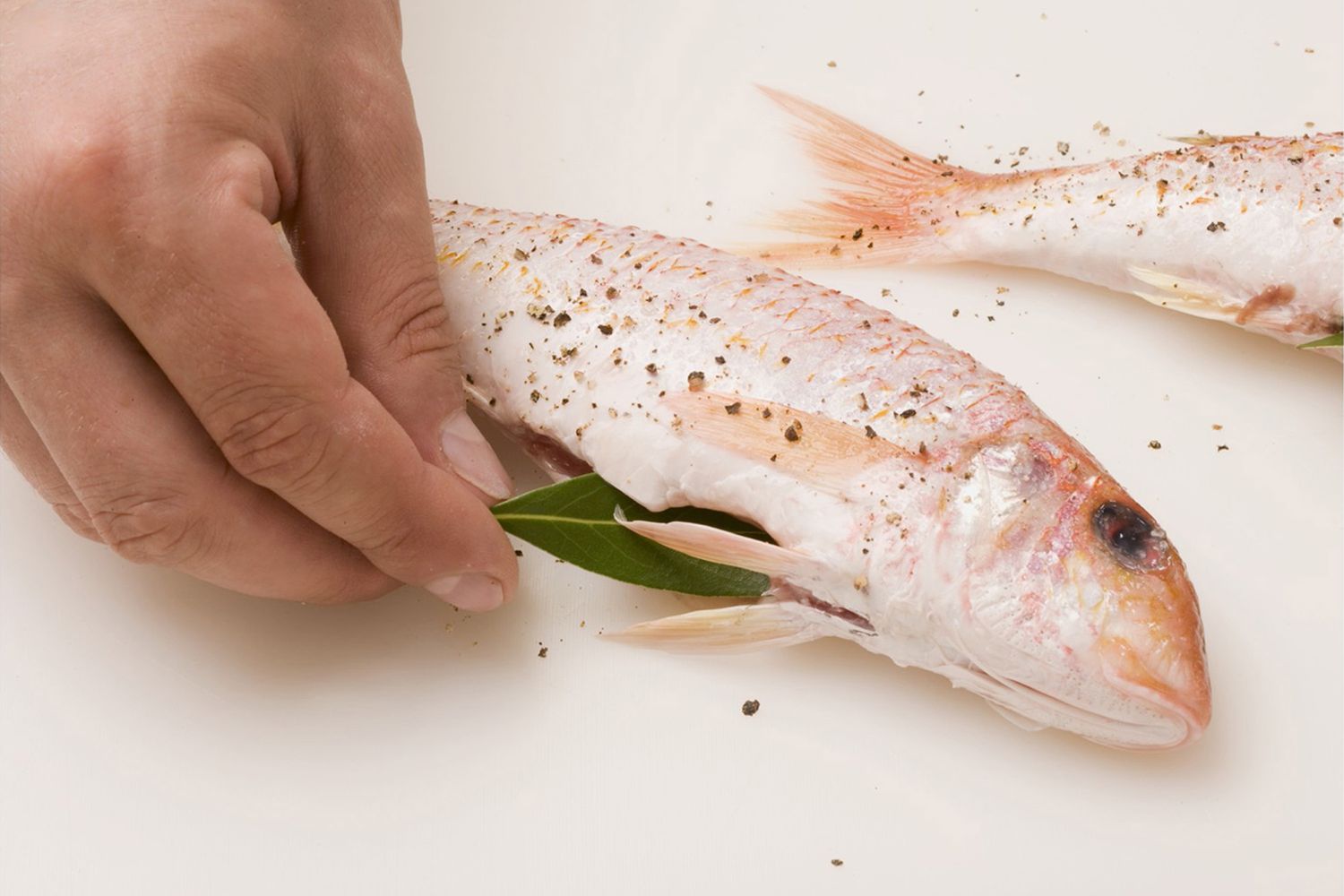 Step: 3/9
Peel and finely chop the garlic.
Step: 4/9
Melt the butter, add the garlic and cook briefly. Remove from the heat and leave to stand for 10 minutes. Place each fish on a buttered sheet of baking paper, then spread the garlic butter over the fish.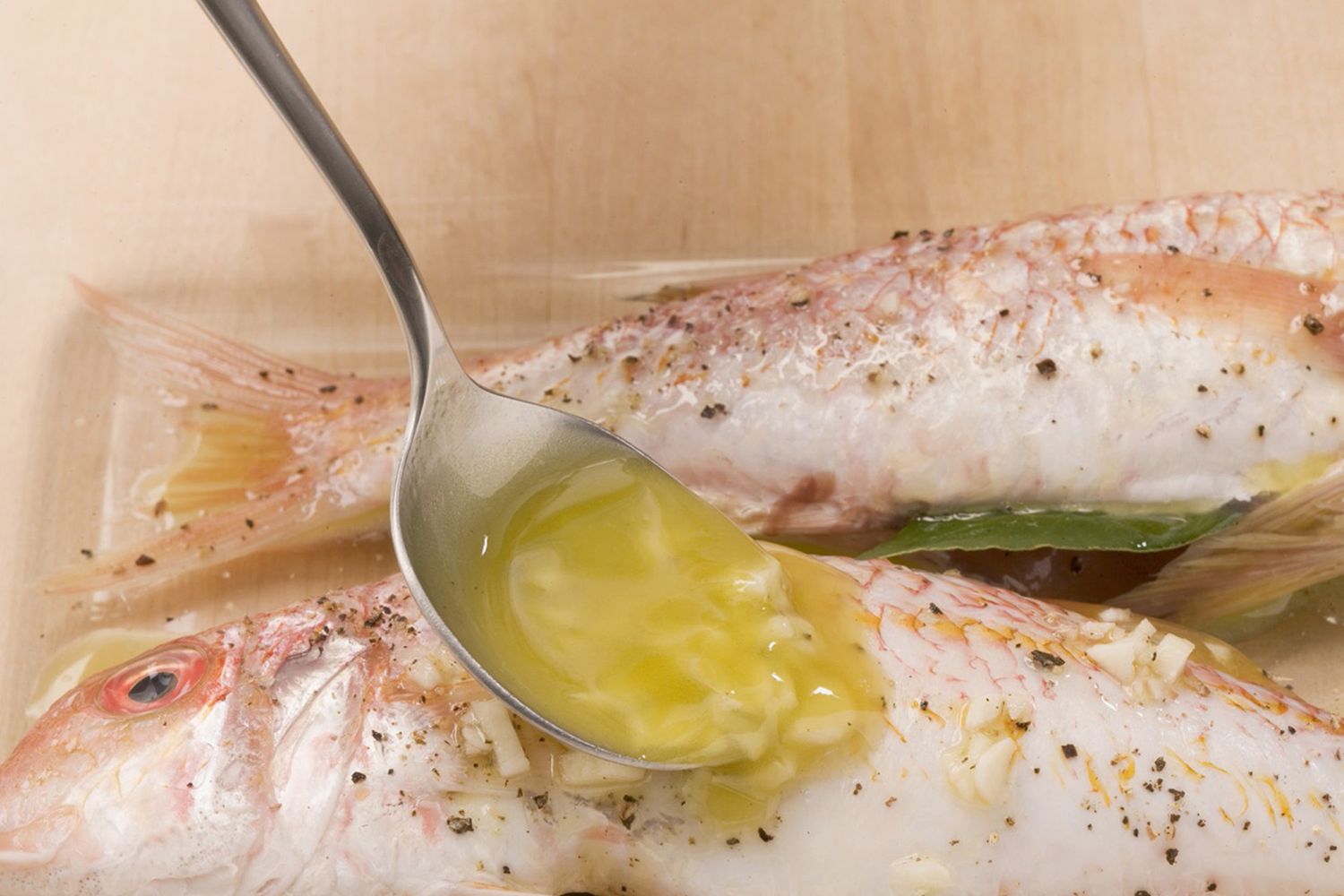 Step: 5/9
Preheat the oven to 200°C (180°C fan, gas 6). Drain the olives and quarter lengthways.
Step: 6/9
Scatter the olives over the fish.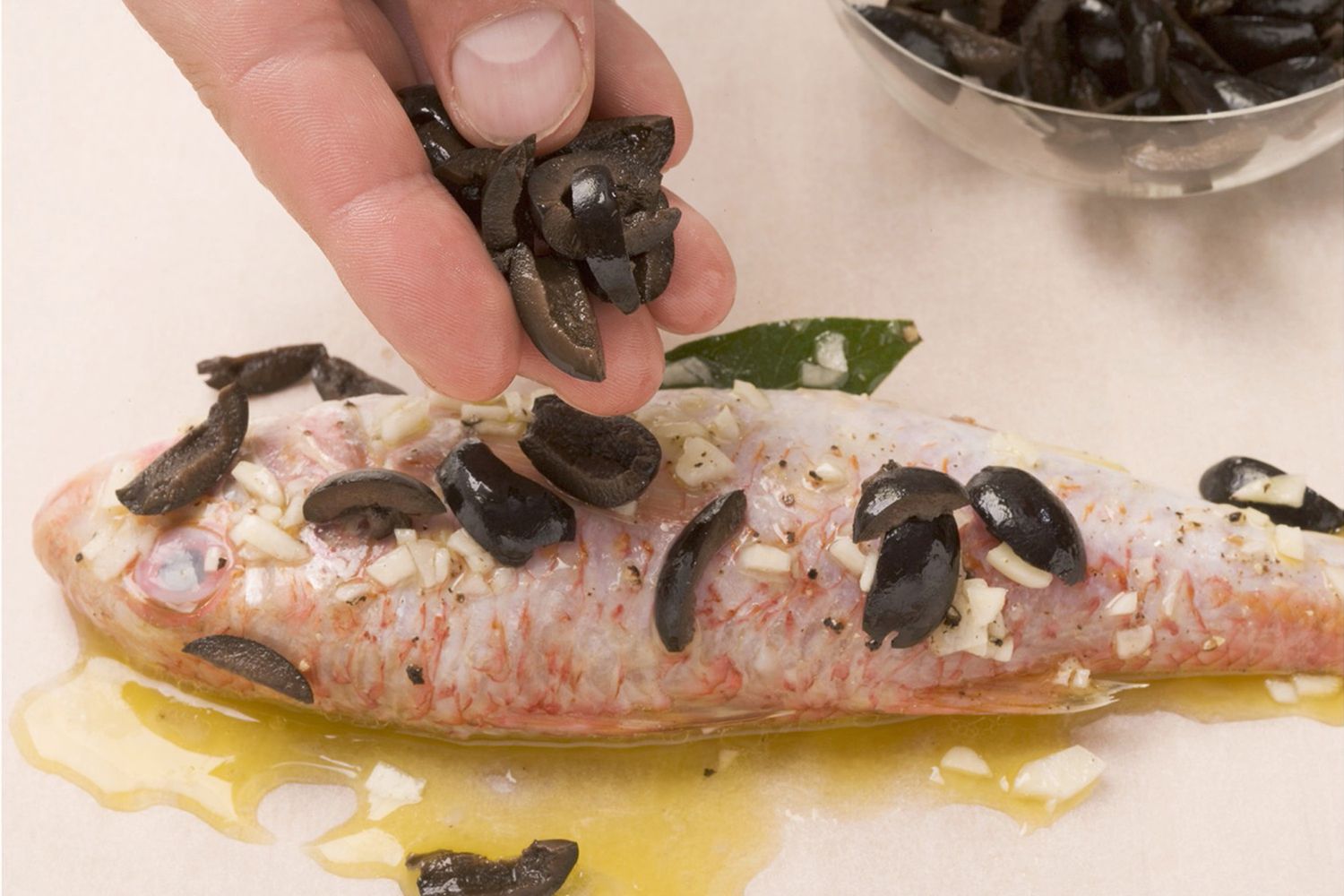 Step: 7/9
Wrap the fish tightly into the parchment paper. Fold the ends of the paper several times so that the packets are tightly sealed.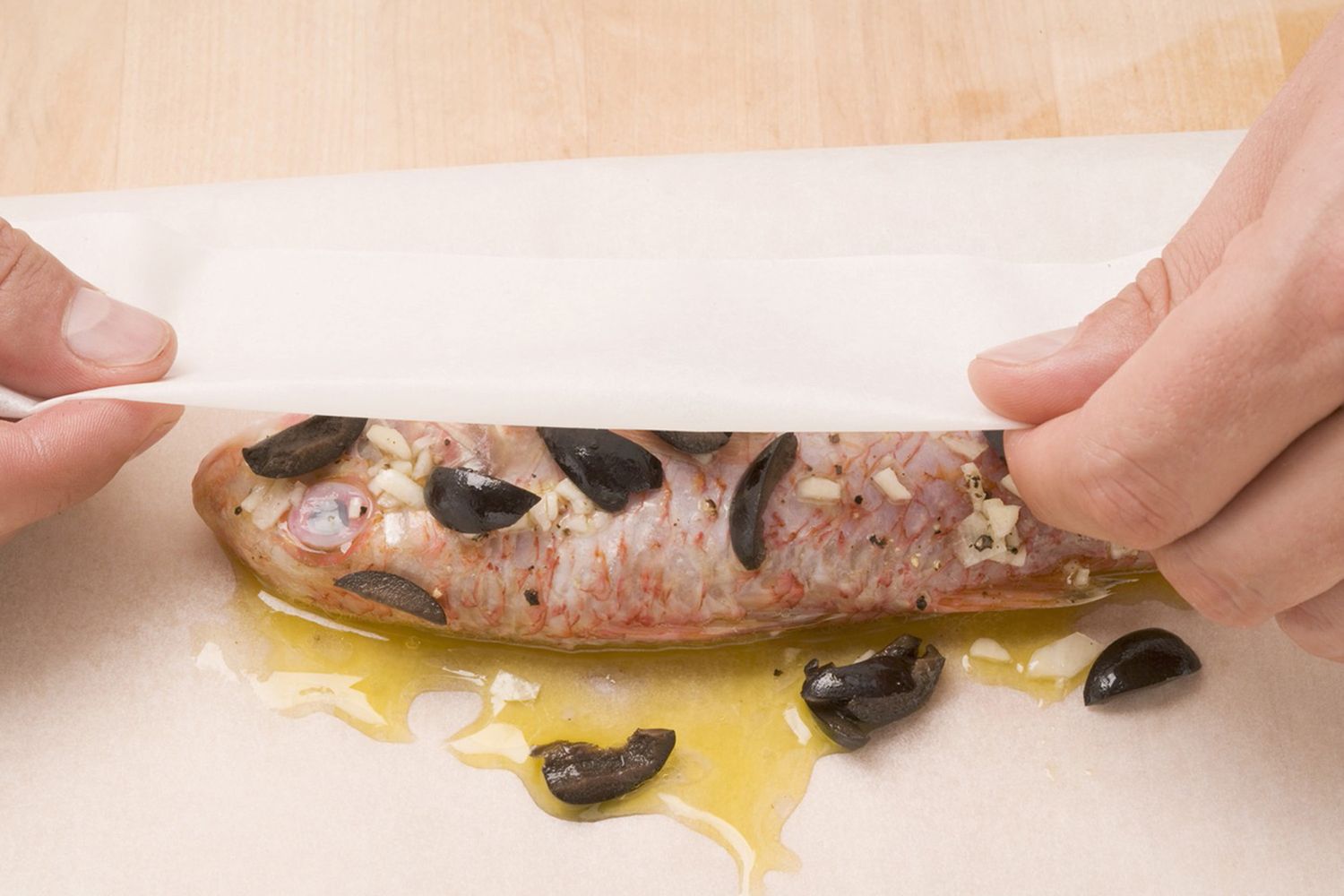 Step: 8/9
Place the fish packets on a baking tray and bake for 20-25 minutes.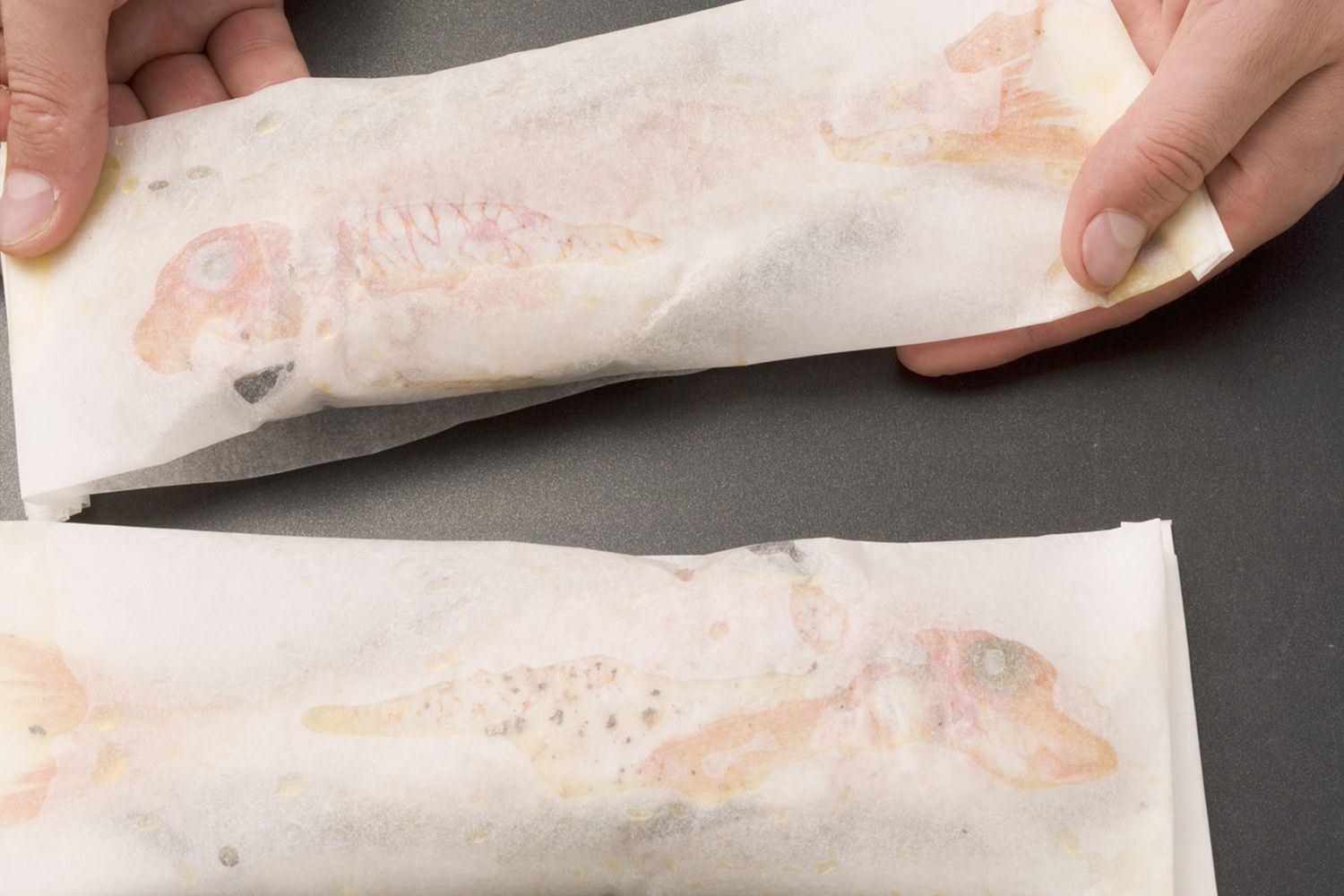 Step: 9/9
Serve the red mullets in the paper, ready to open at the table.