Step: 1/9
Season the chicken with salt and pepper.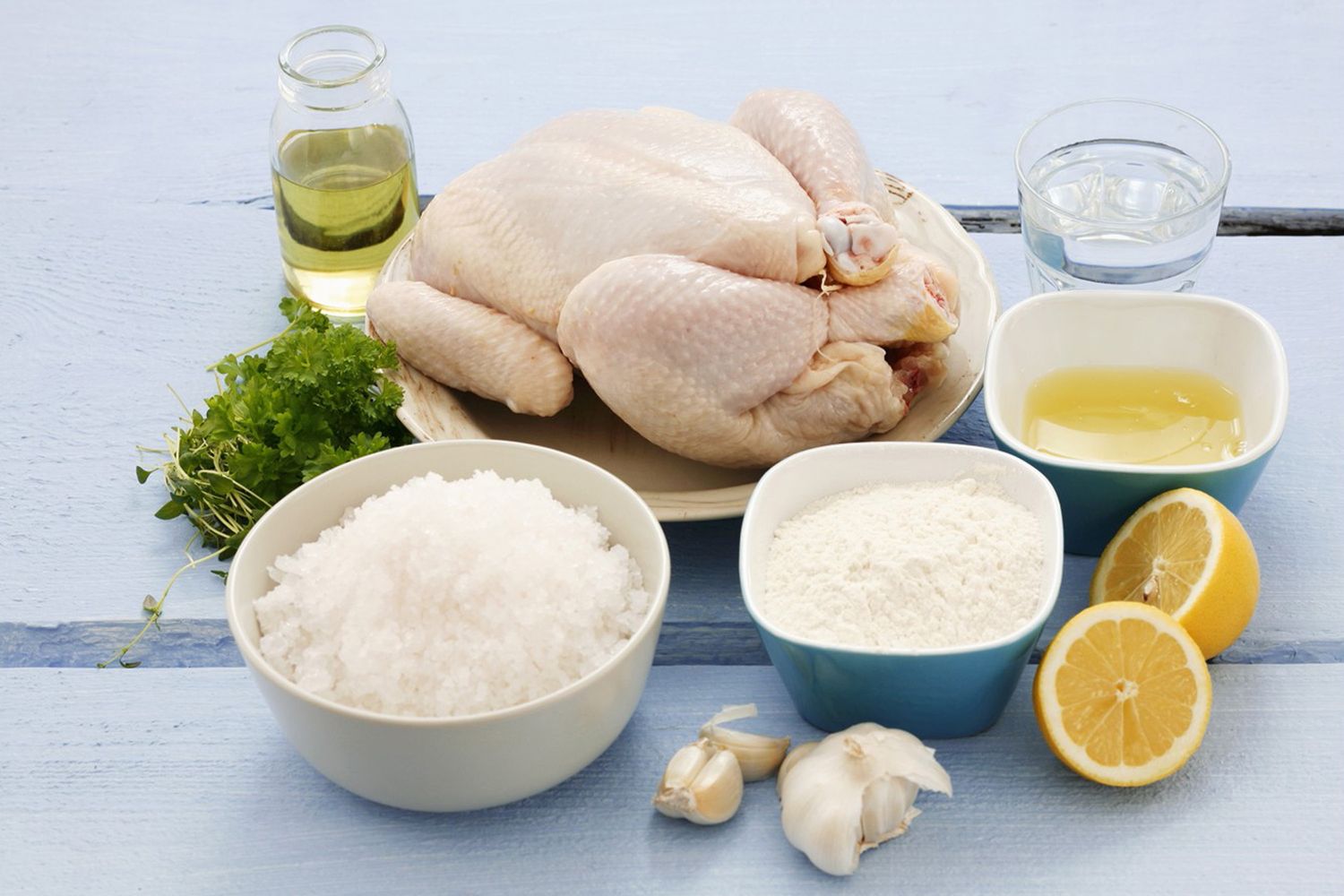 Step: 2/9
Crush the garlic cloves with the back of the knifeand place inside the chicken cavity.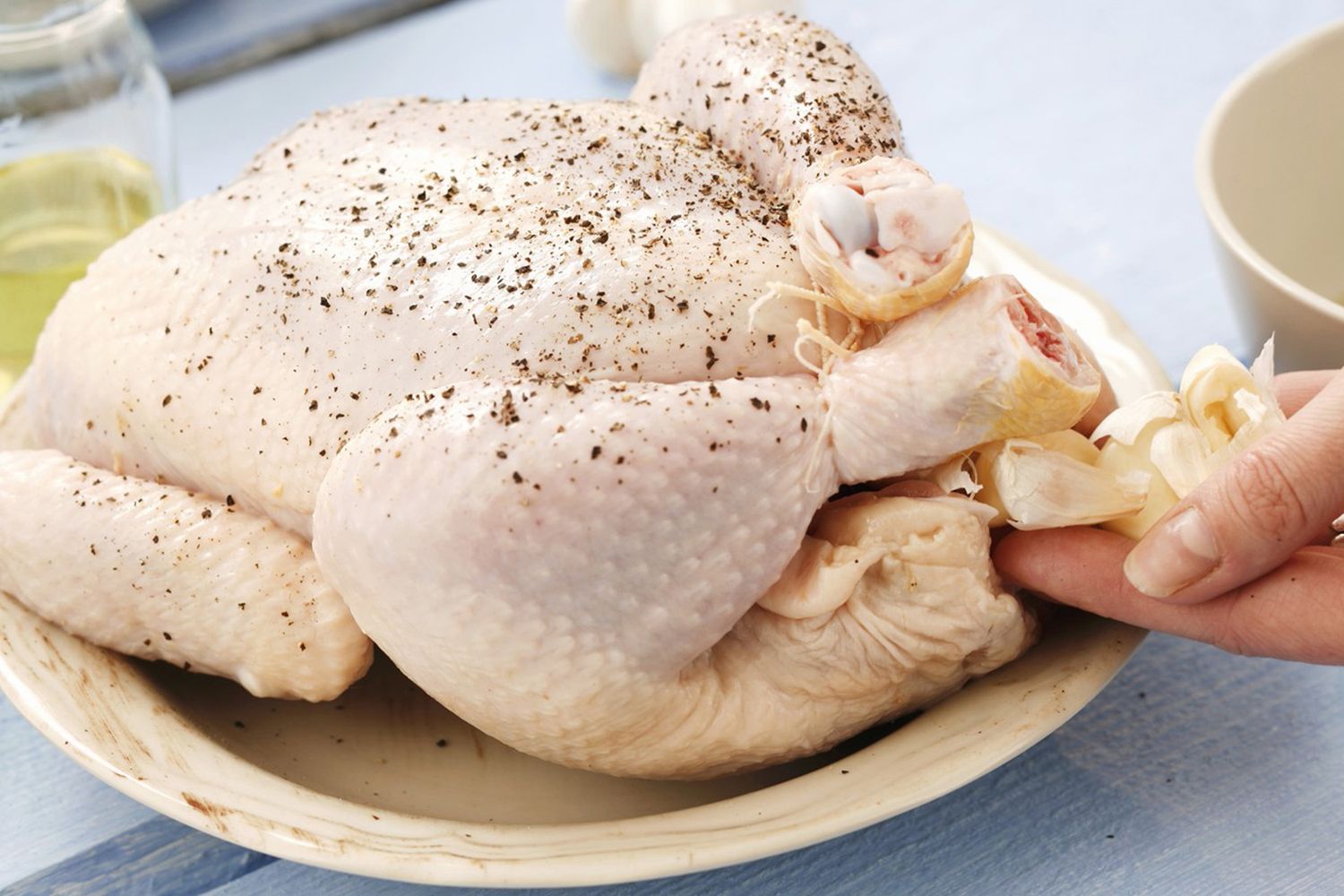 Step: 3/9
Wash the herbs, pat dry and place in the cavity.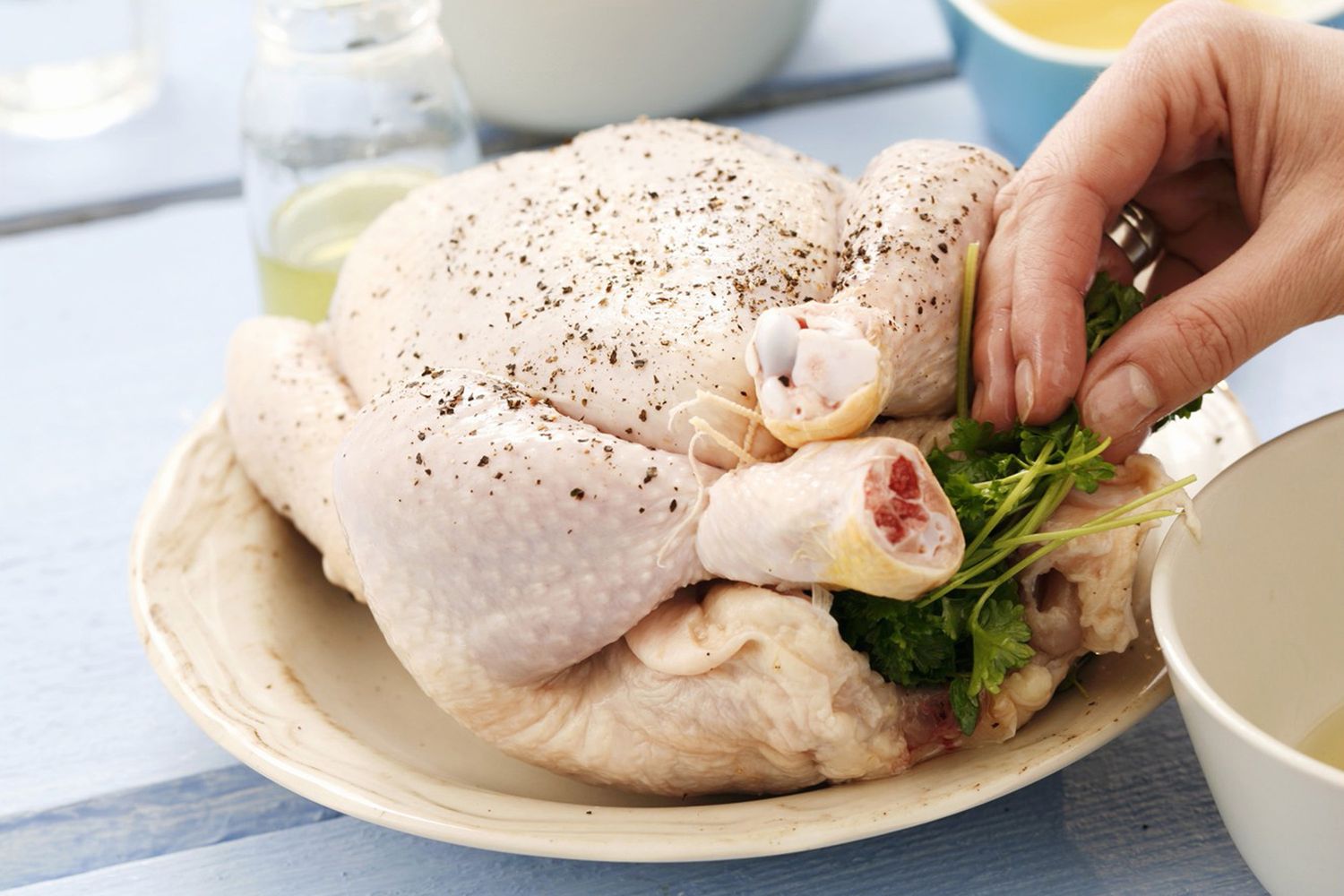 Step: 4/9
Wash the lemon, cut in half and push into the cavity.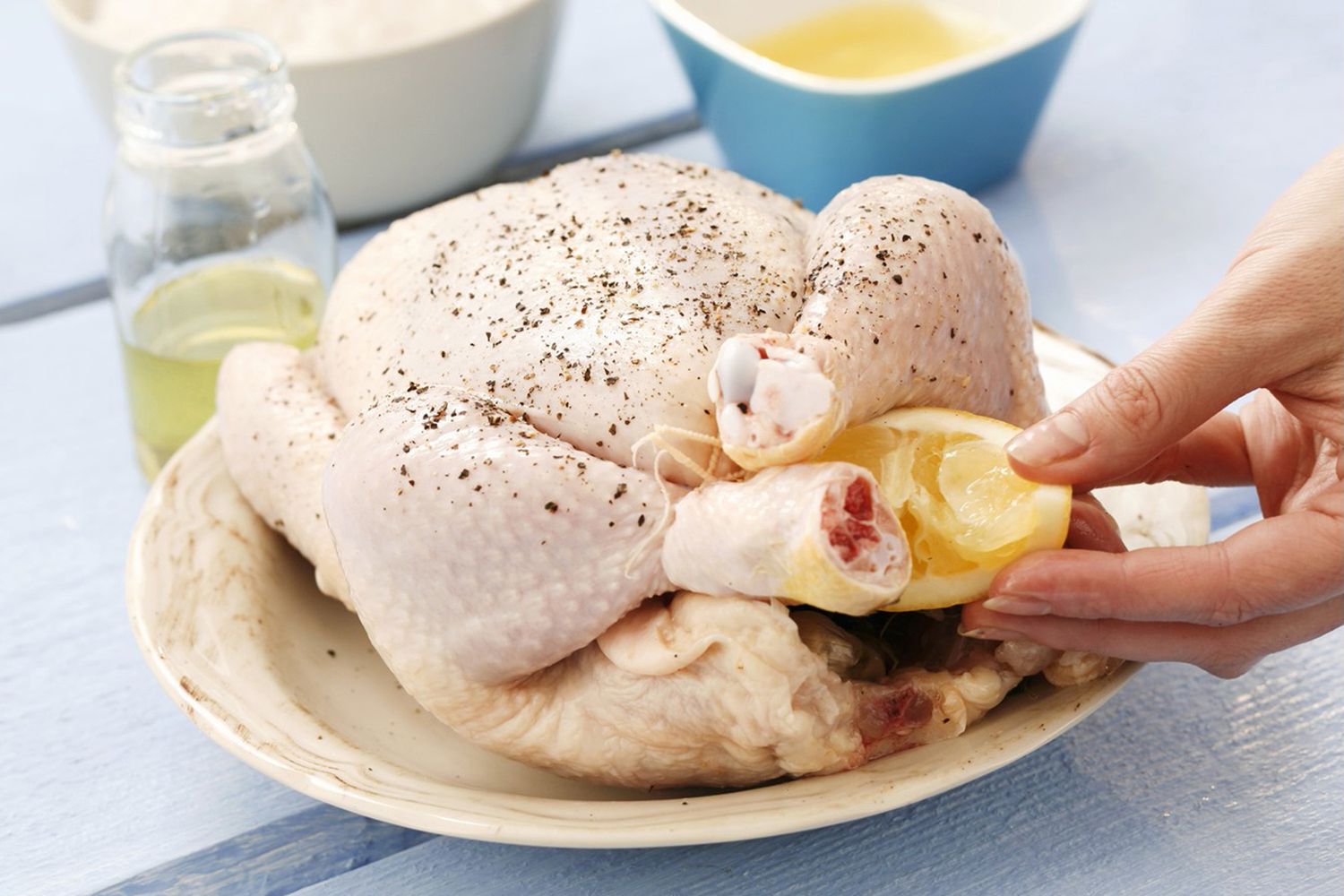 Step: 5/9
Place the oil in a bowl with the water, flour, egg whites and salt.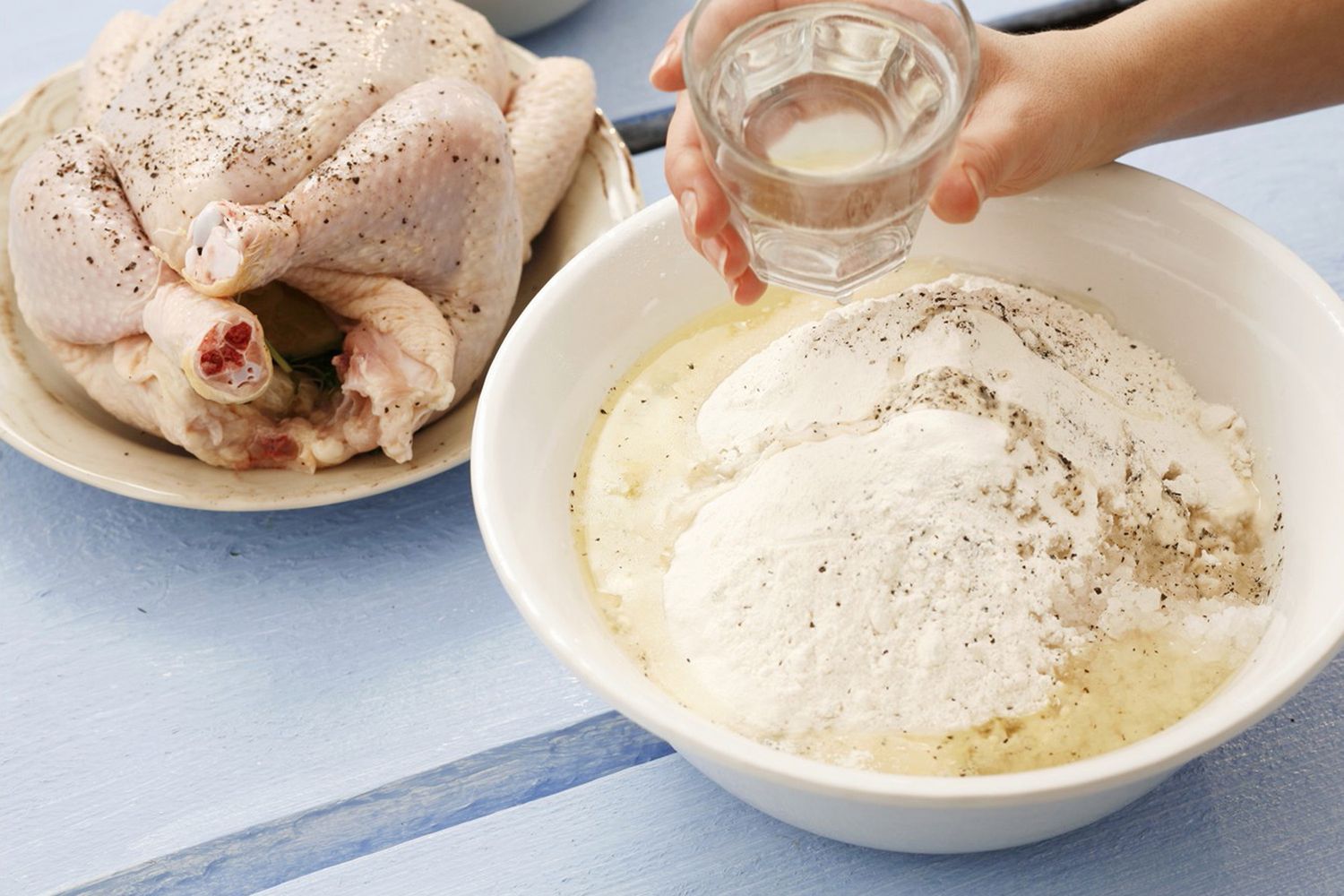 Step: 6/9
Mix together to form a dough. It should be soft but not sticky - add a little more flour if needed.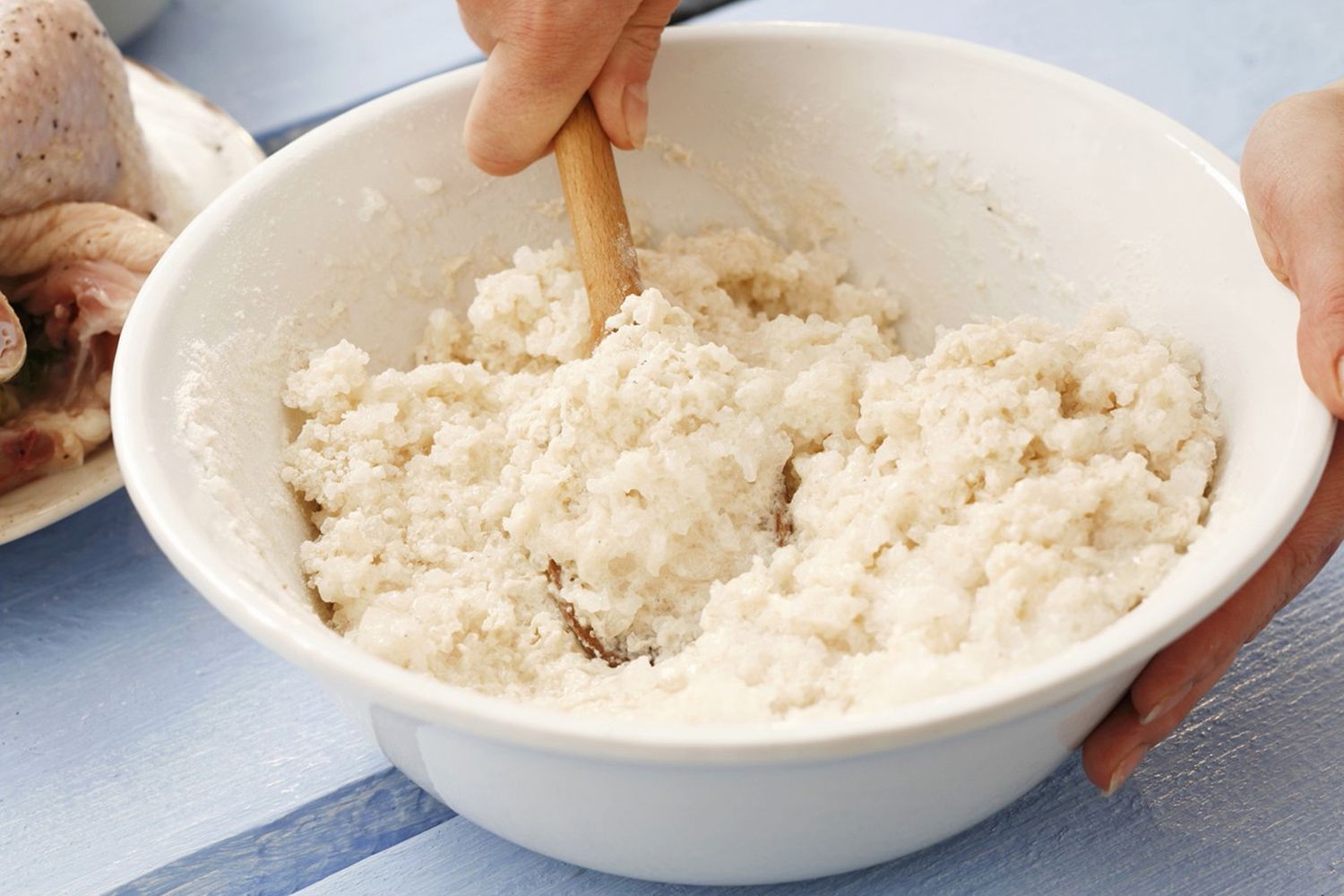 Step: 7/9
Preheat the oven to 180°C (160°C fan, gas 4). Place the chicken in an ovenproof dish or tin.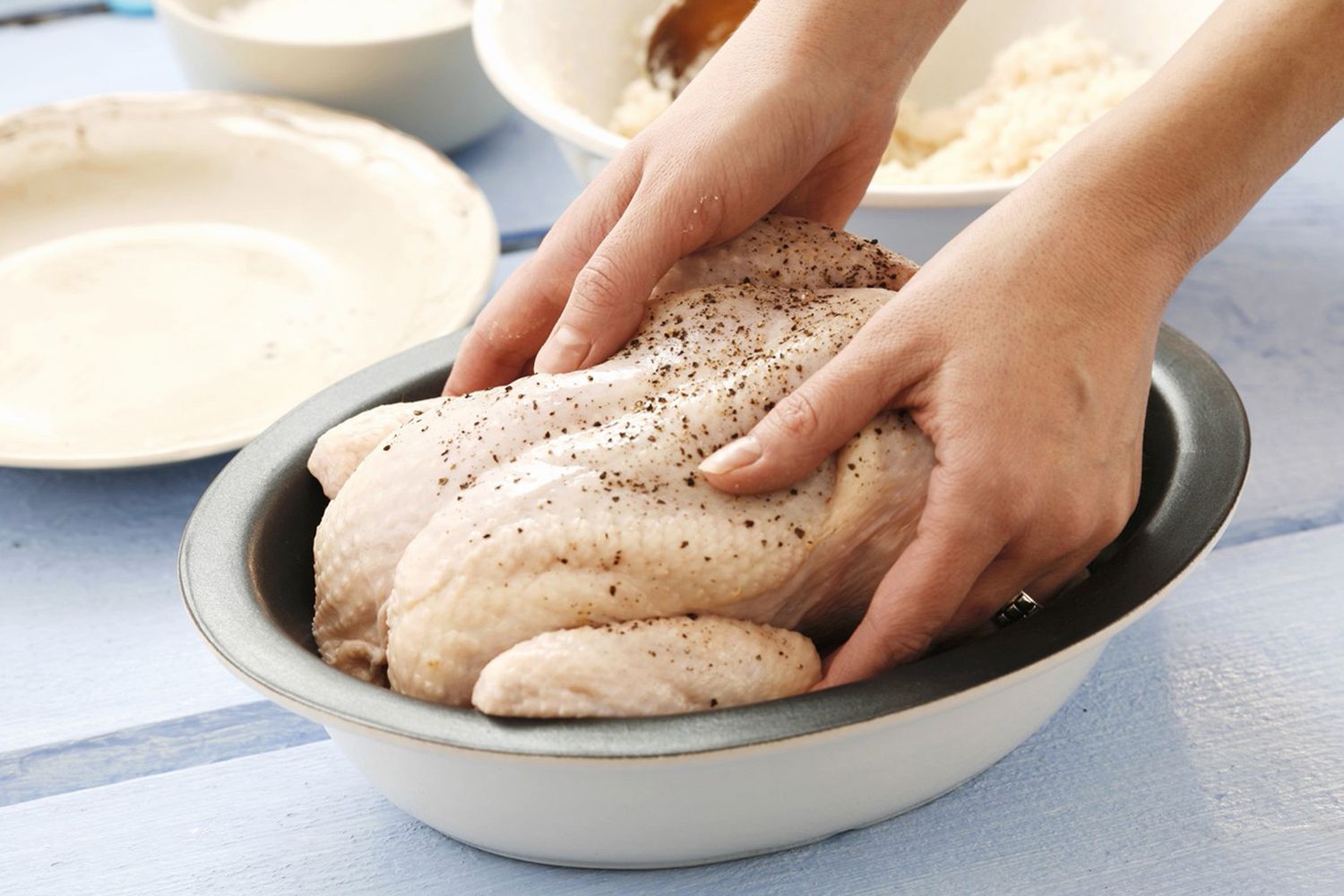 Step: 8/9
Tip the salt dough on top of the chicken.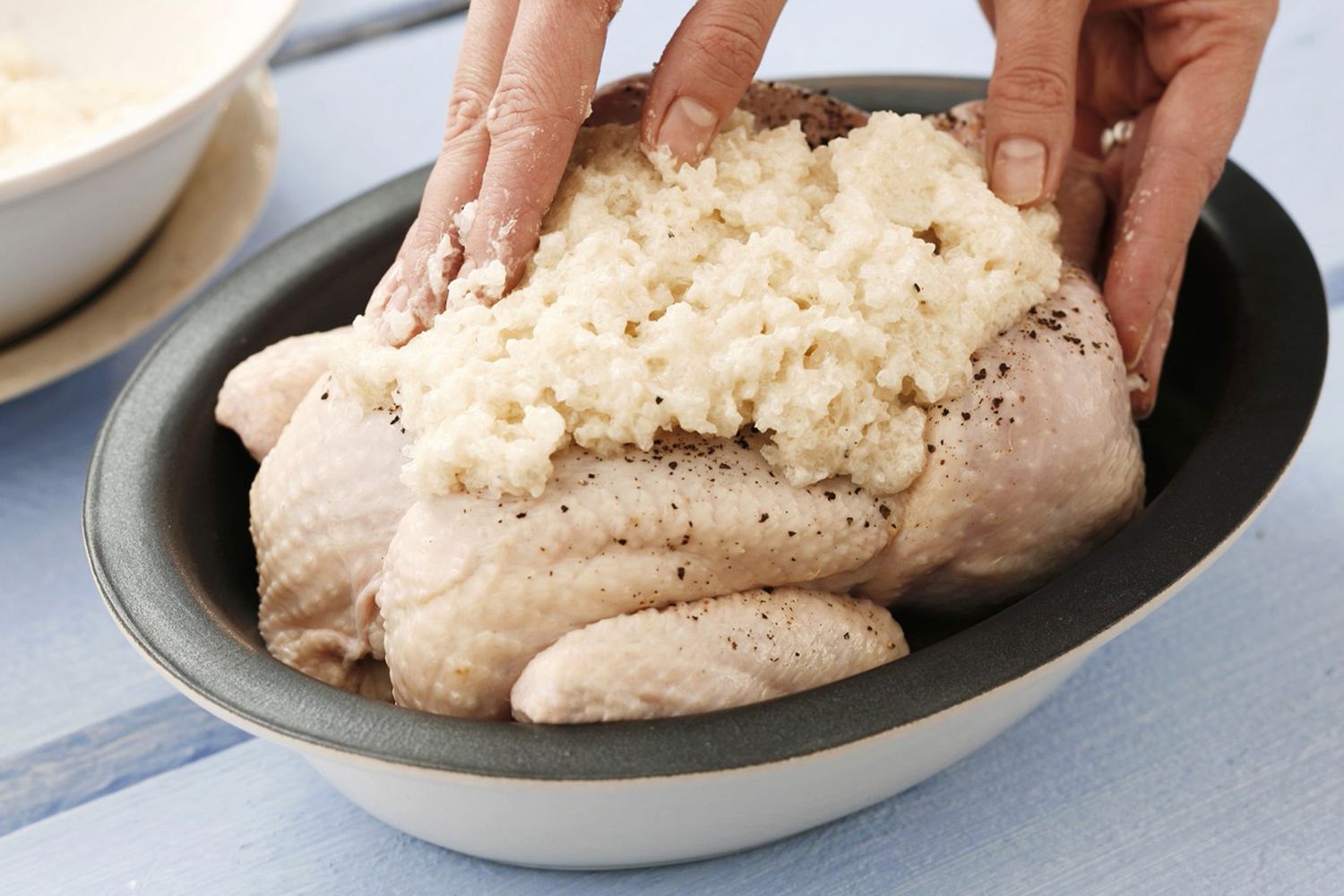 Step: 9/9
Spread out evenly to cover the chicken completely. Roast for 2 hours. Break the salt crust to serve.