Step: 1/13
Place the peeled potatoes in a pan of salted water and bring to the boil. Simmer for about 25 minutes.
Step: 2/13
Drain the potatoes, steam briefly and mash with a masher or ricer.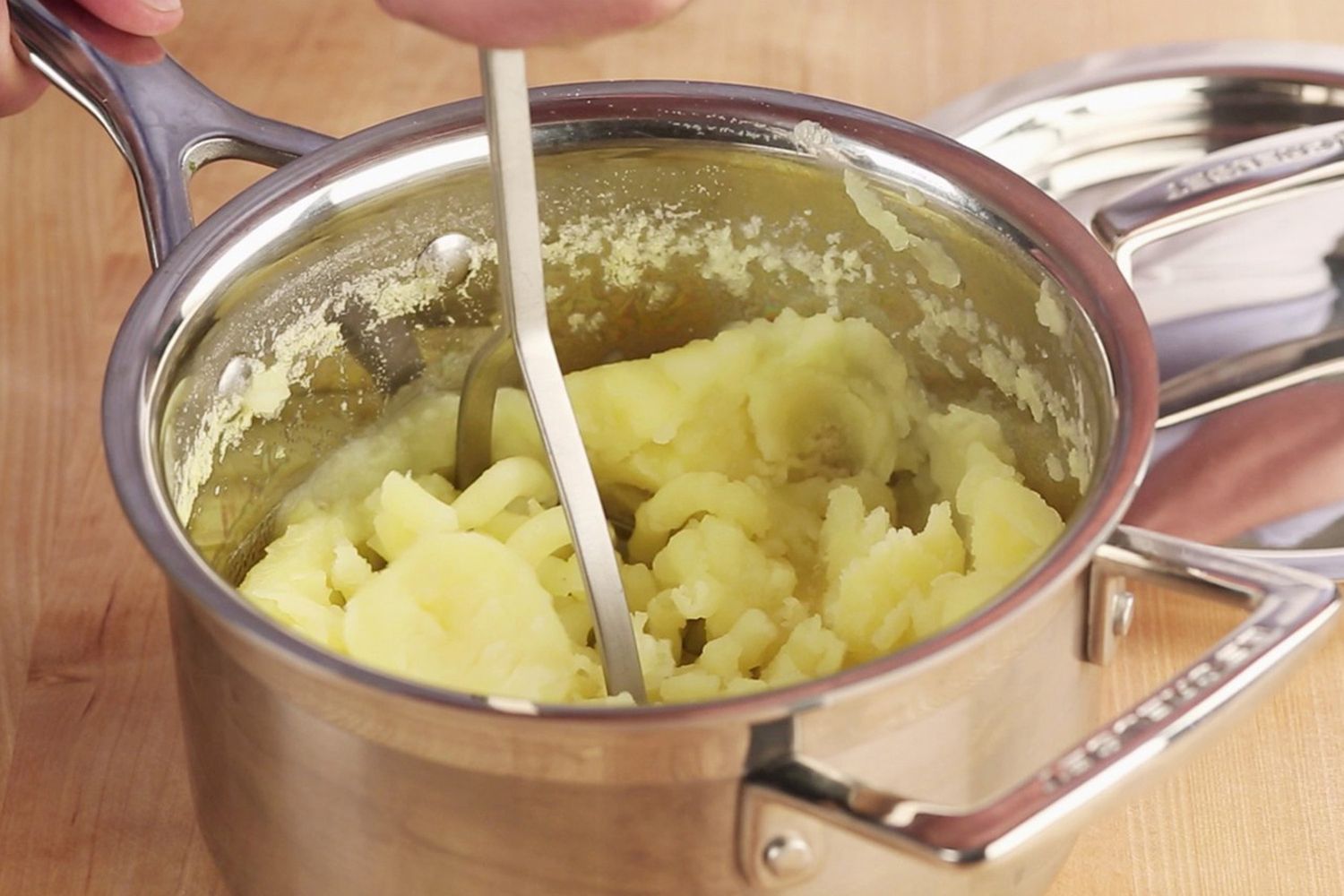 Step: 3/13
Stir in the milk until smooth and creamy.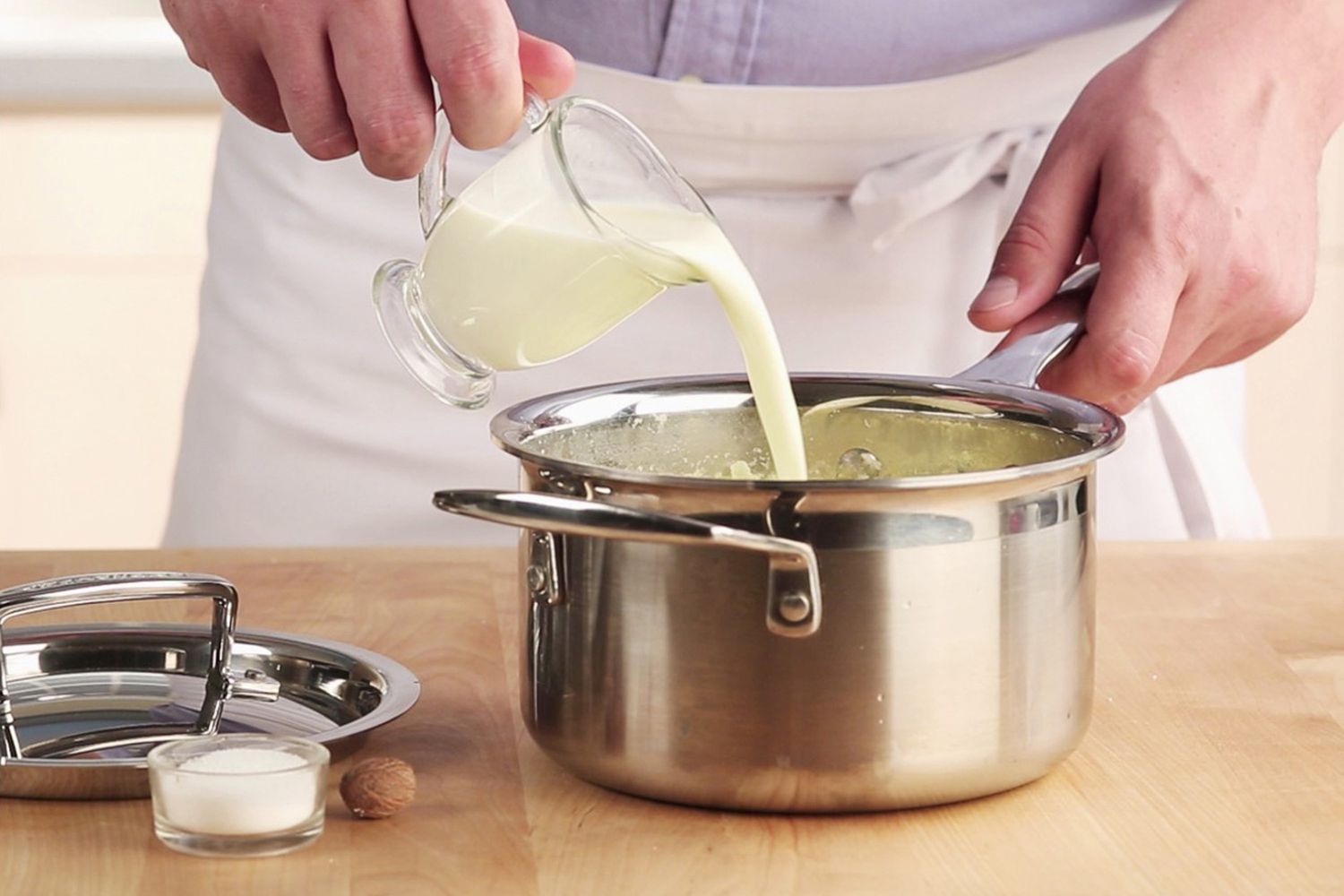 Step: 4/13
Season with salt.
Step: 5/13
Season with nutmeg.
Step: 6/13
Brush a pie dish with butter.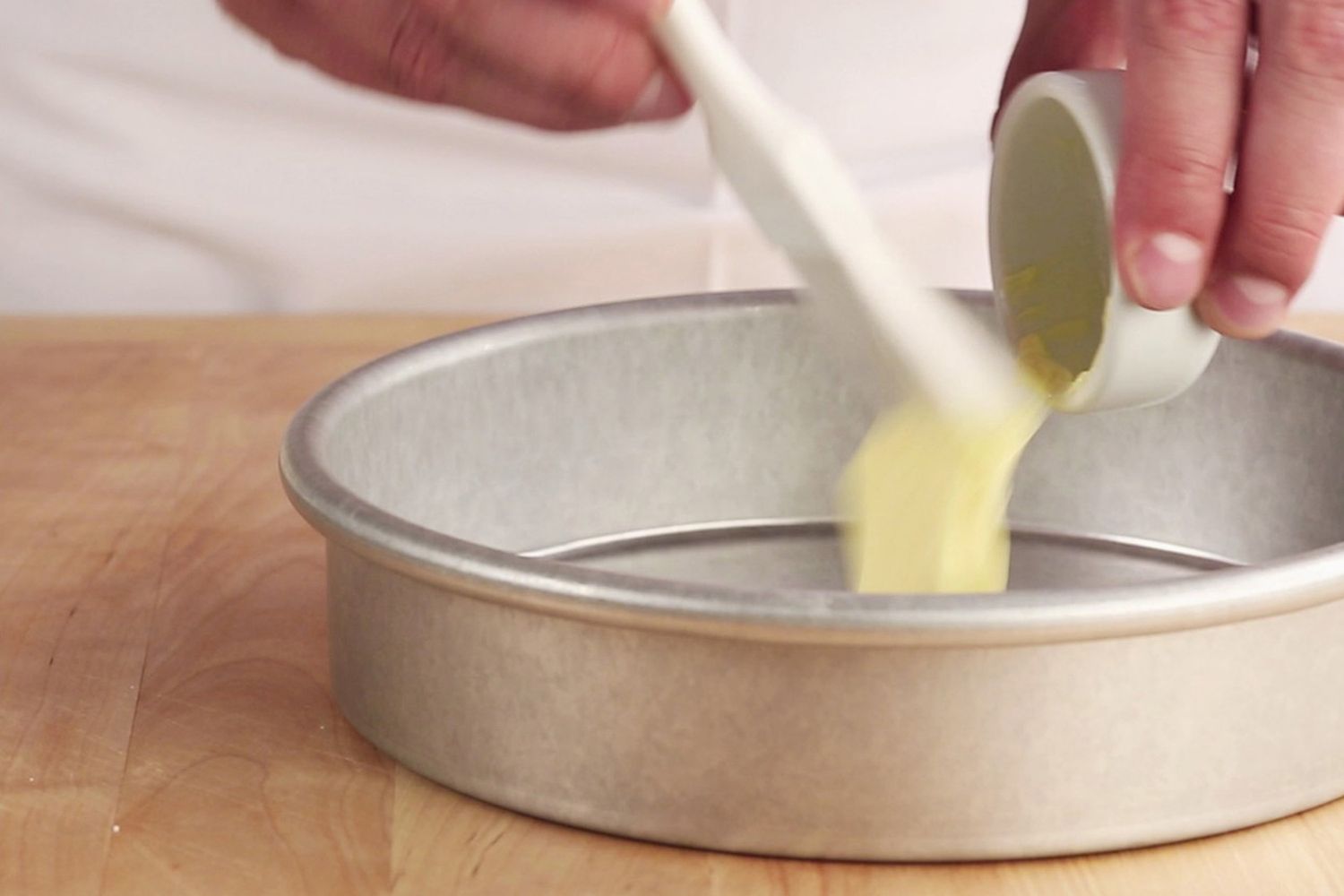 Step: 7/13
Peel, wash and dice the onion, carrot and celery.
Step: 8/13
Fry the mince in hot oil in a frying pan until browned. Stir in the vegetable cubes, mix in the tomato paste and add the stock. Bring to the boil and switch off the heat. Season with salt and pepper.
Step: 9/13
Preheat the oven to 180°C (160°C fan, gas 4). Spoon the mince mixture into the baking dish.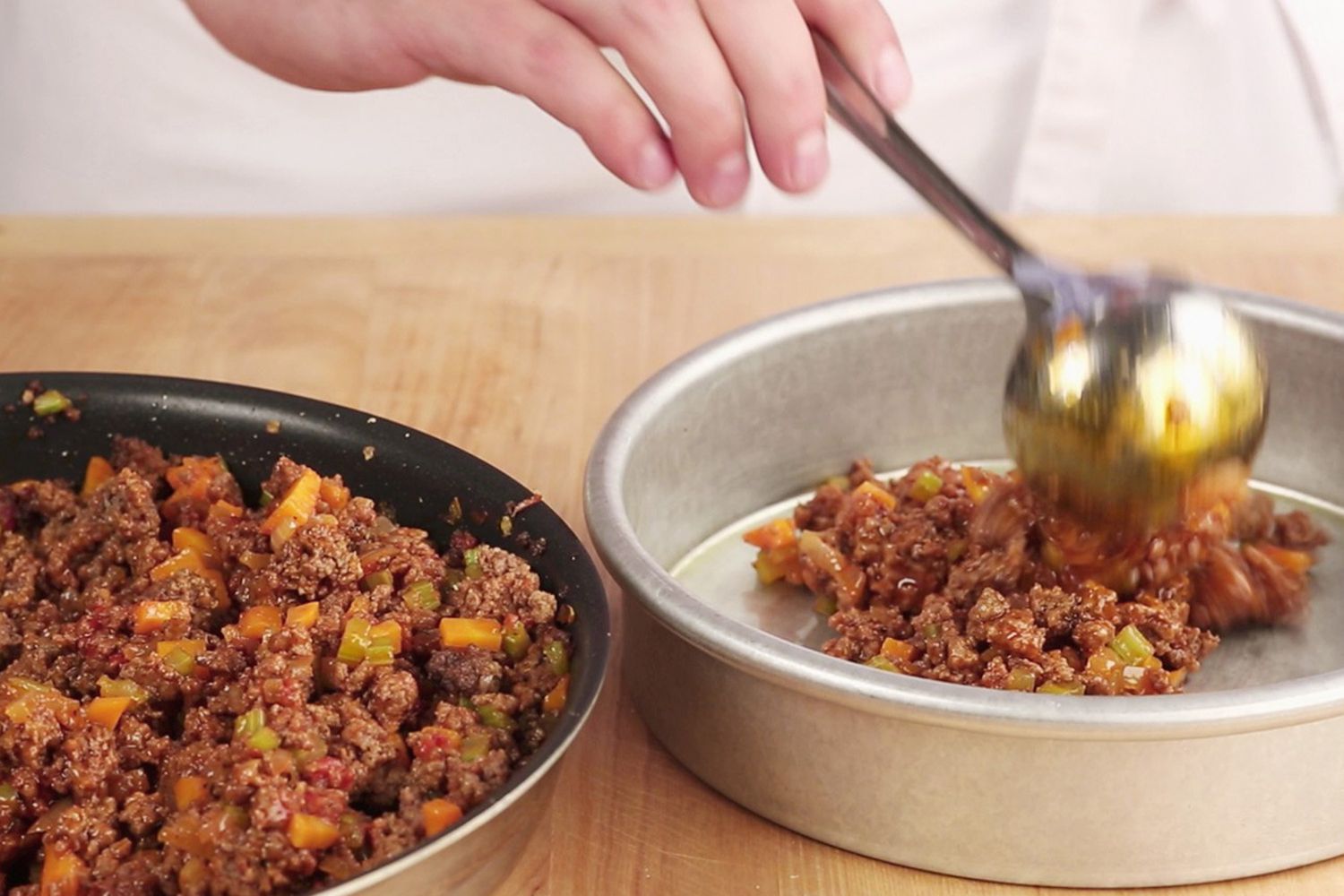 Step: 10/13
Spread the mashed potatoes evenly over the mince so that everything is well covered.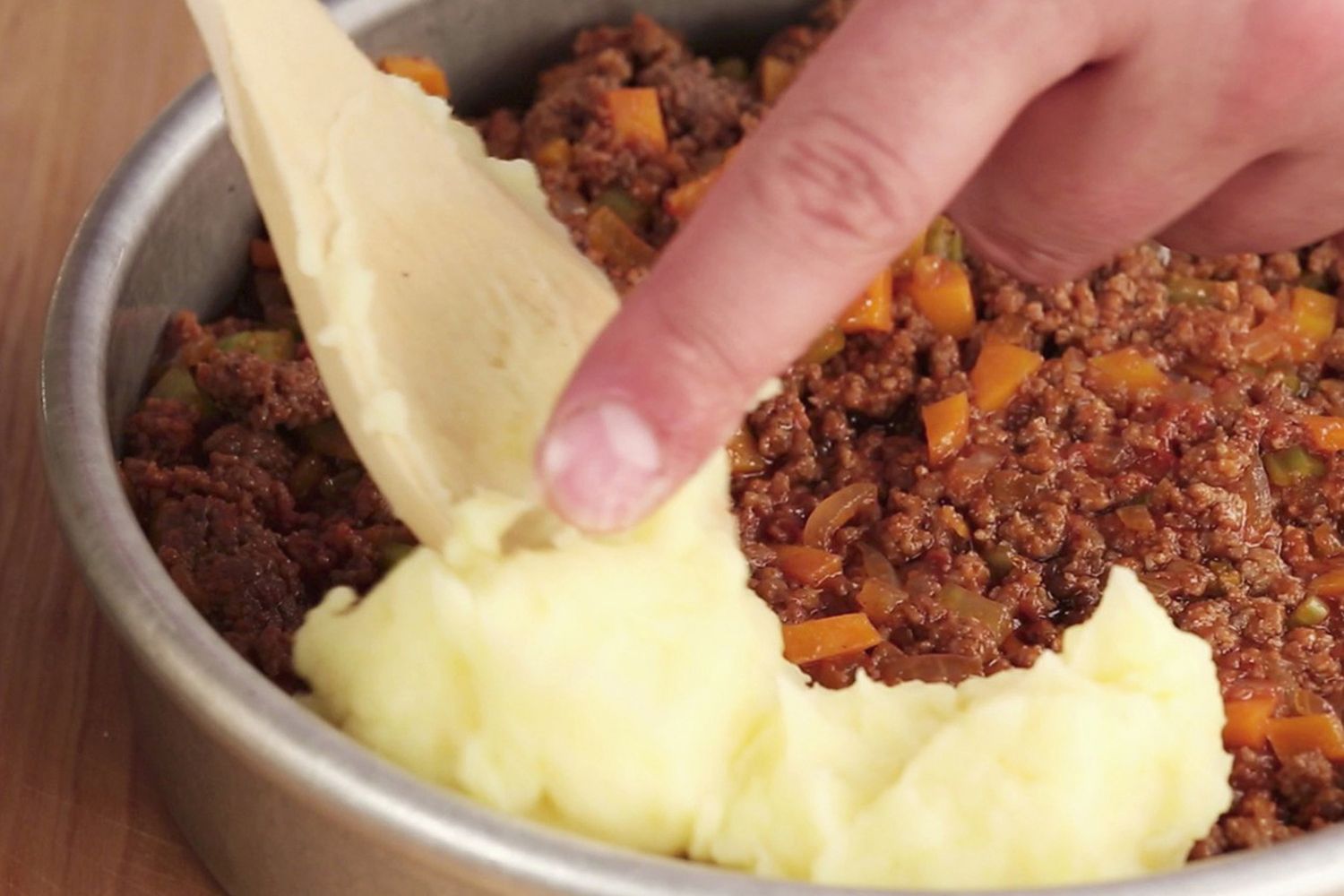 Step: 11/13
Dot with the butter.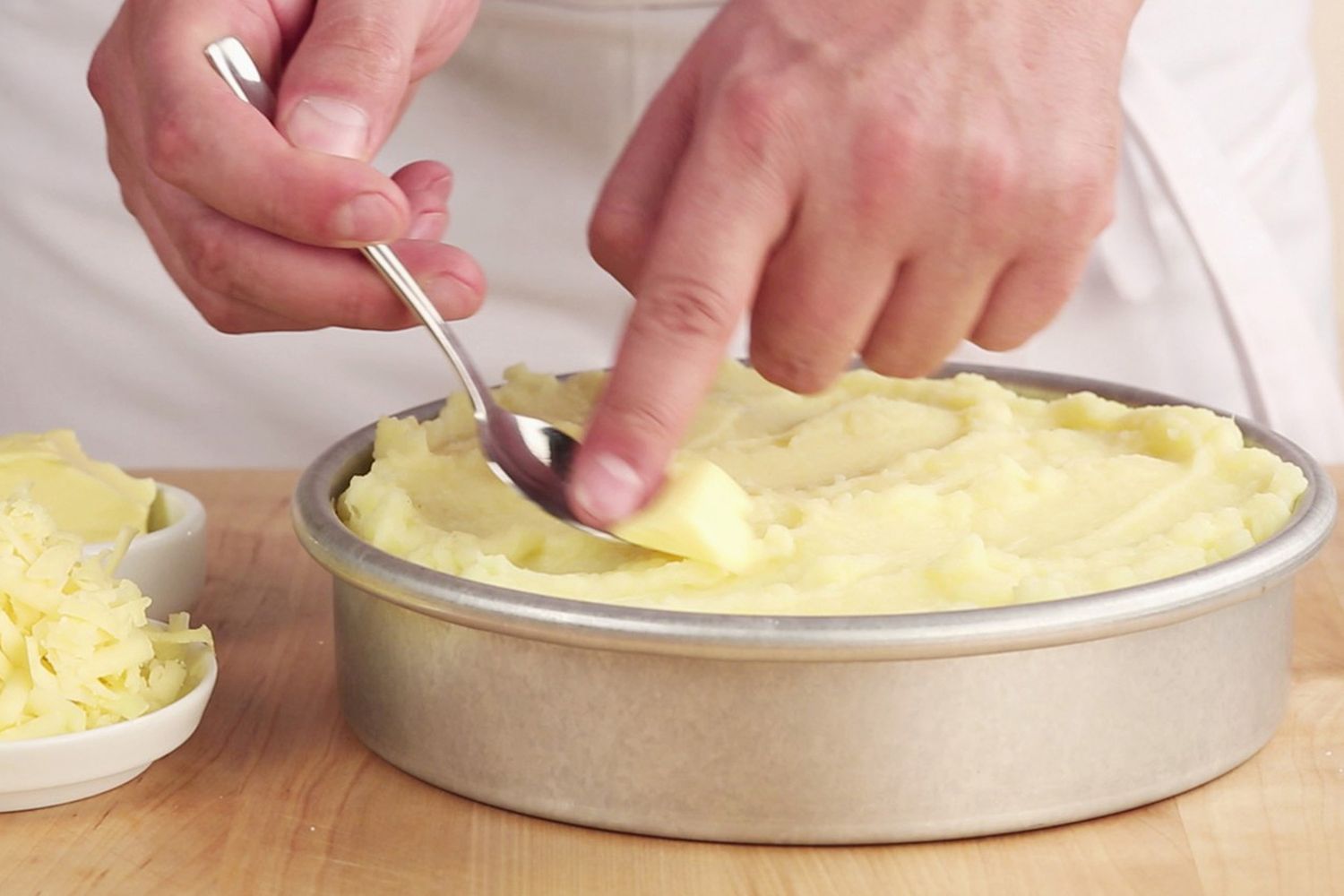 Step: 12/13
Sprinkle with the cheese and bake for 40-45 minutes until golden brown.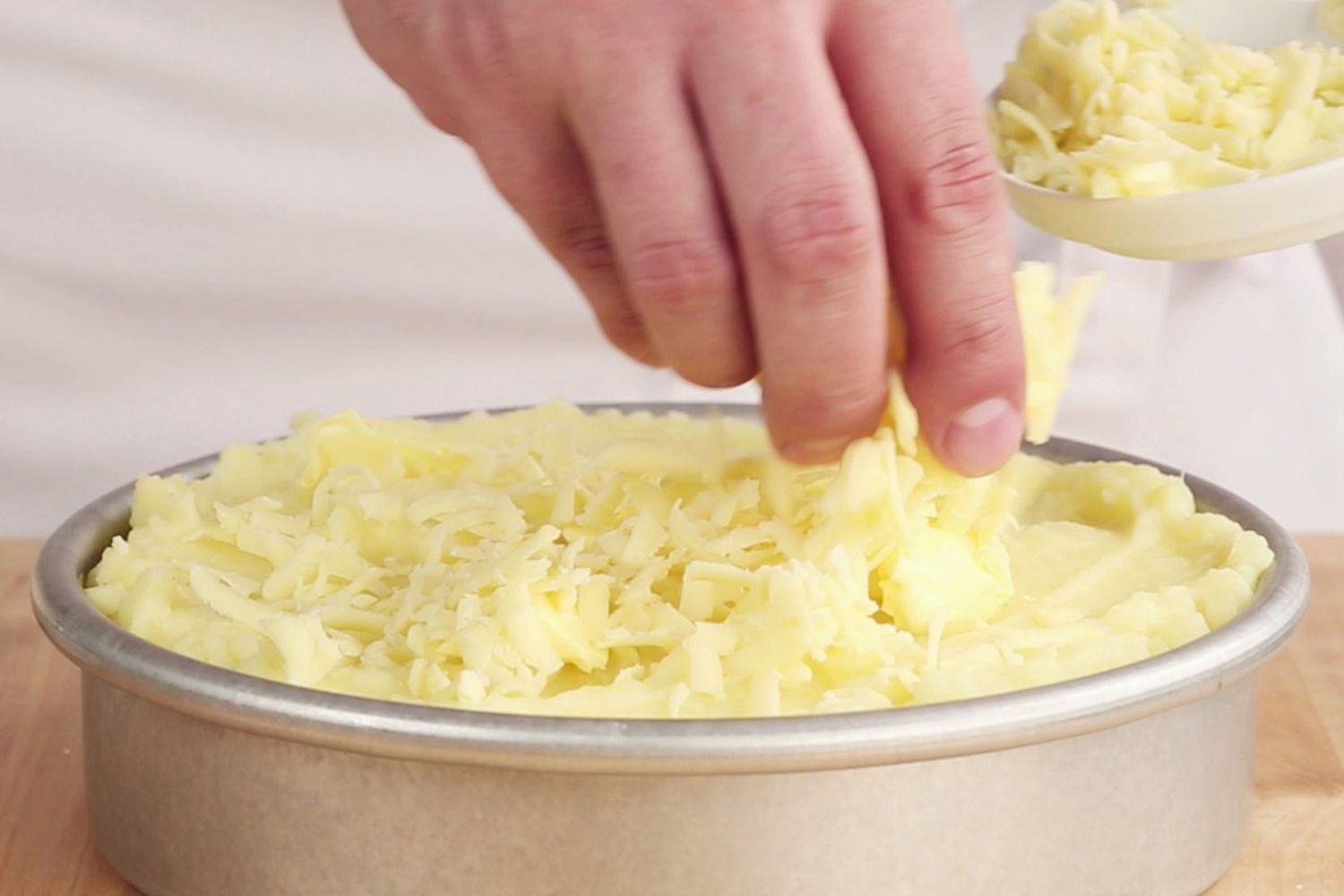 Step: 13/13
Remove from the oven and serve.