Step: 1/12
Weigh and arrange all ingredients for use.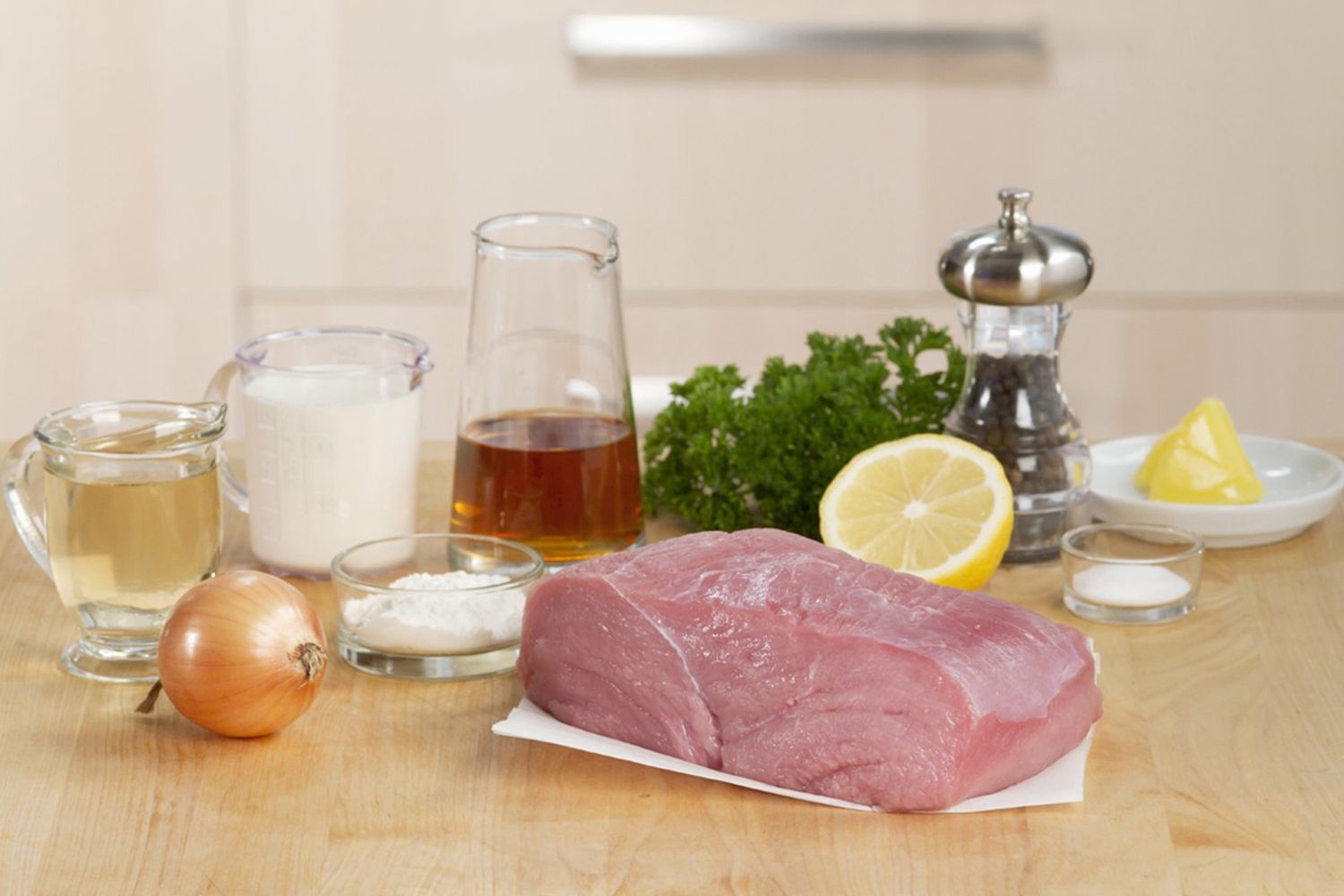 Step: 2/12
Peel and chop the onion.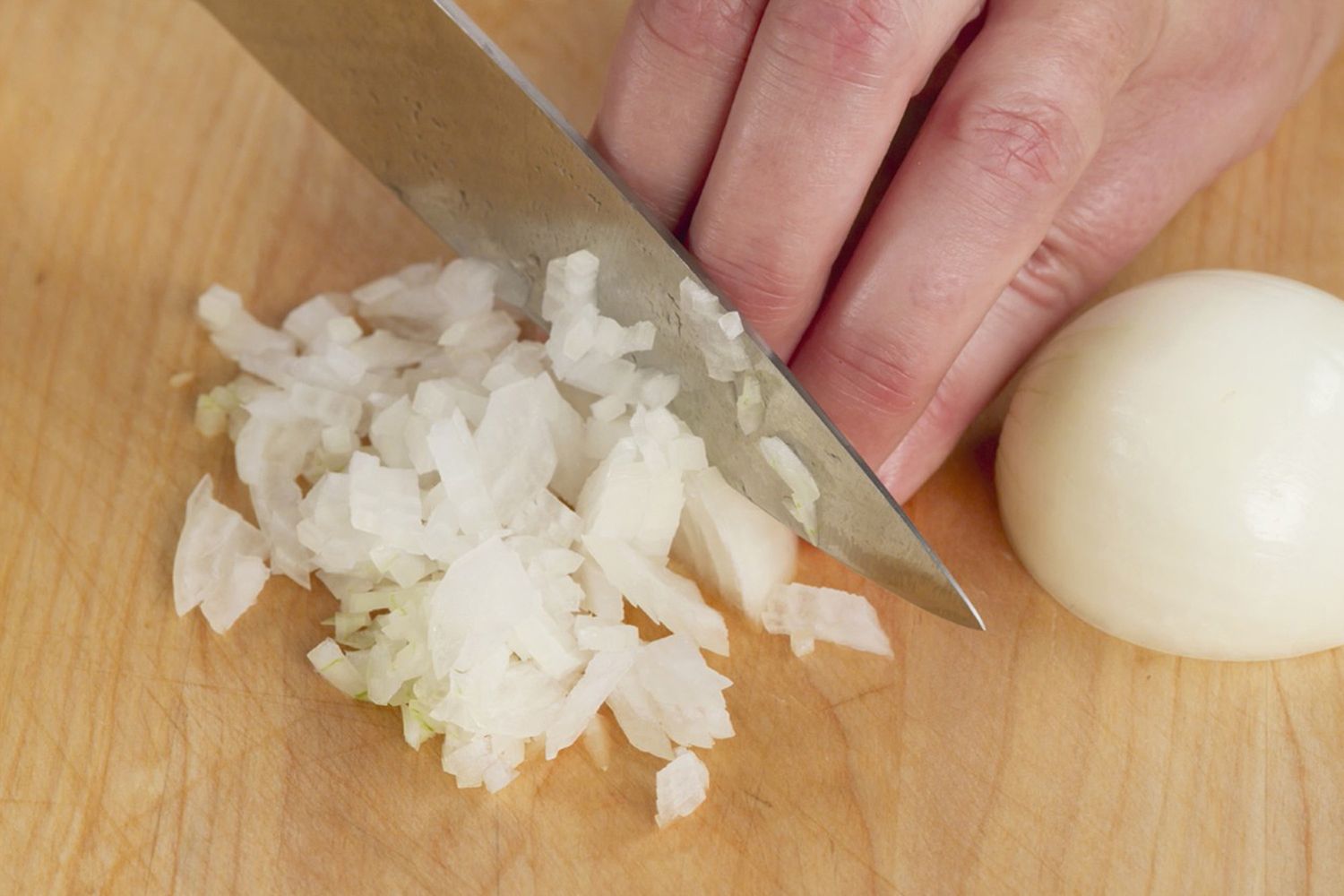 Step: 3/12
Cut the meat into slices, about 1cm thick.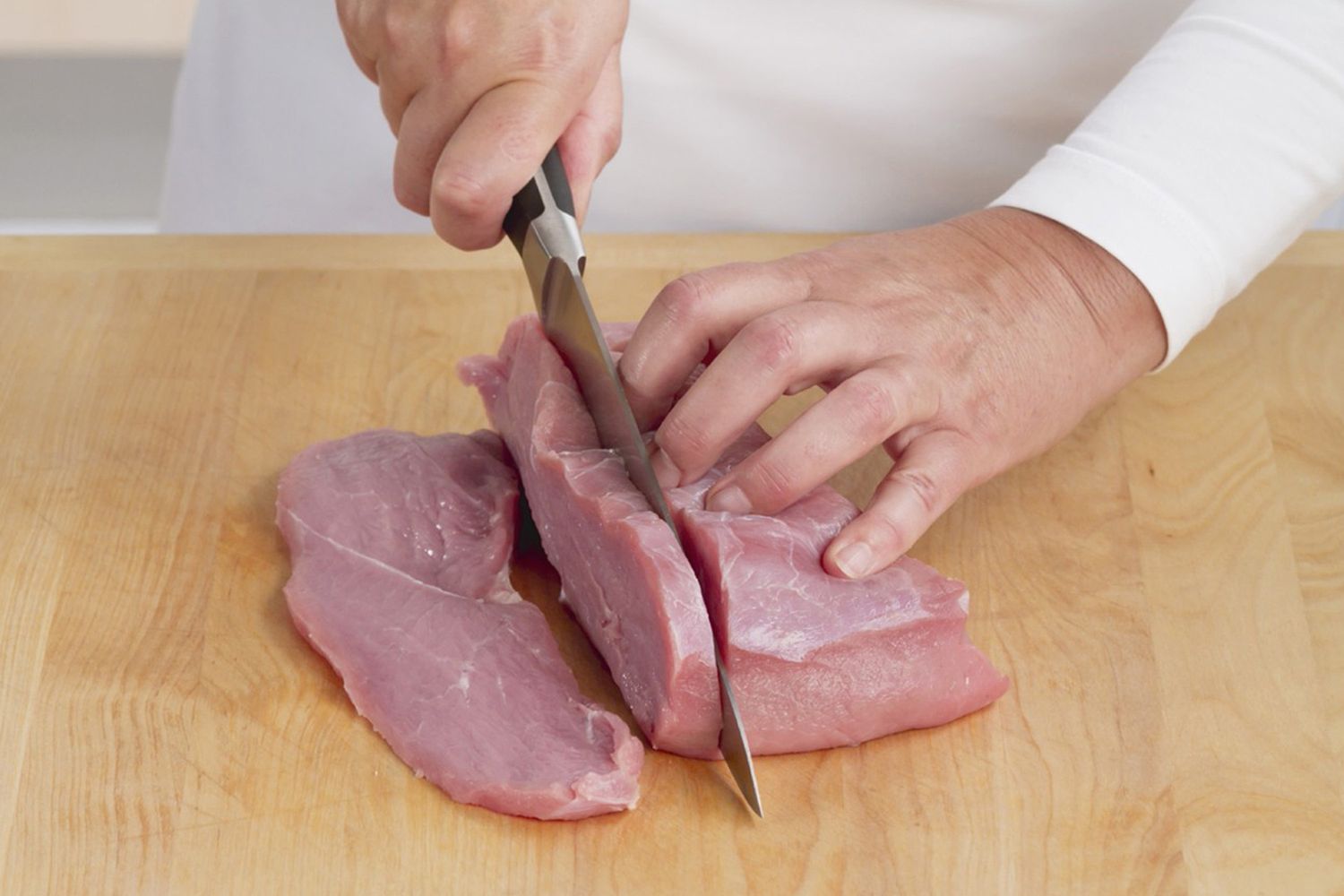 Step: 4/12
Place the meat slices on top of each other and cut into small strips.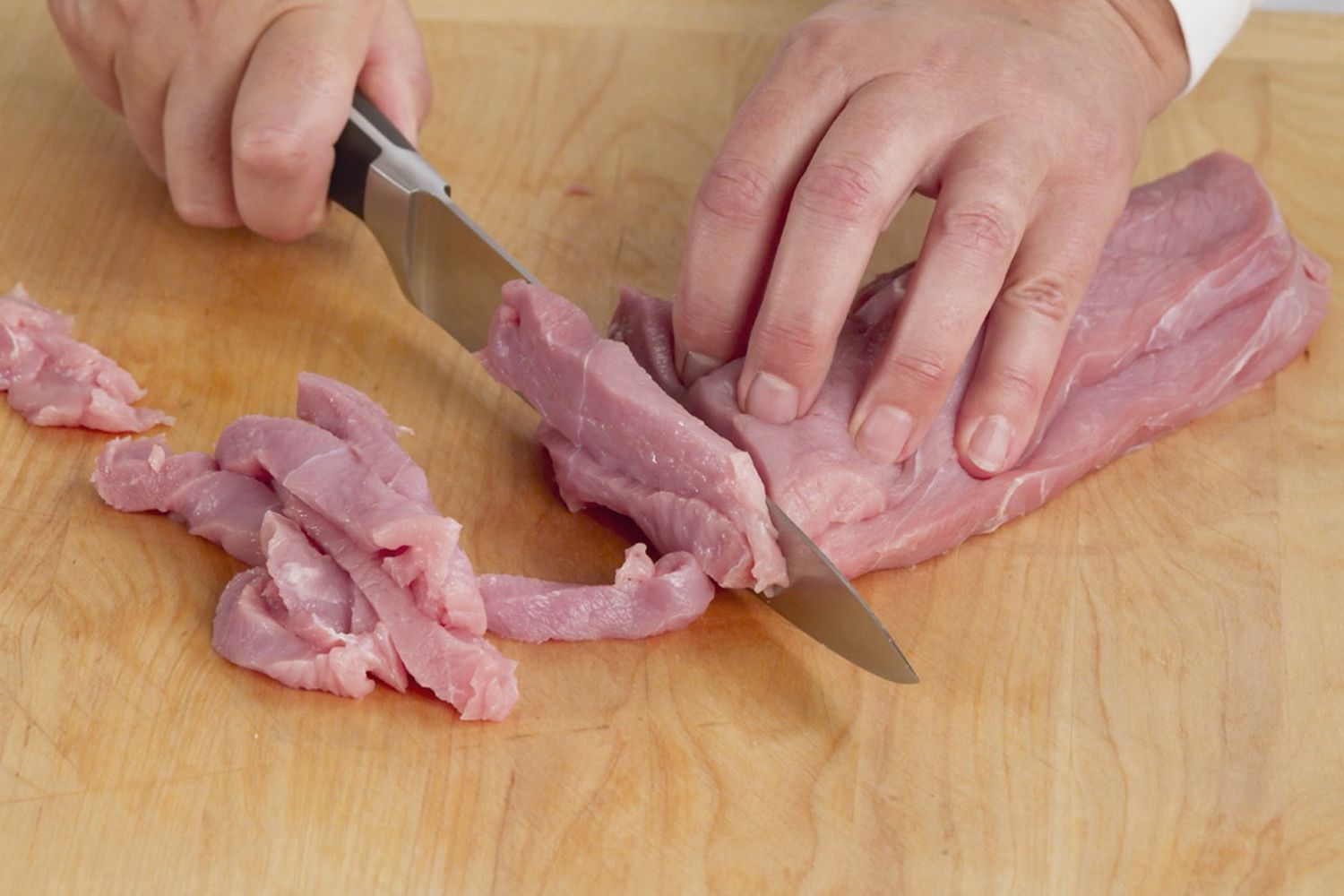 Step: 5/12
Pour some oil into a hot pan and fry the meat in batches. Remove from the pan when browned.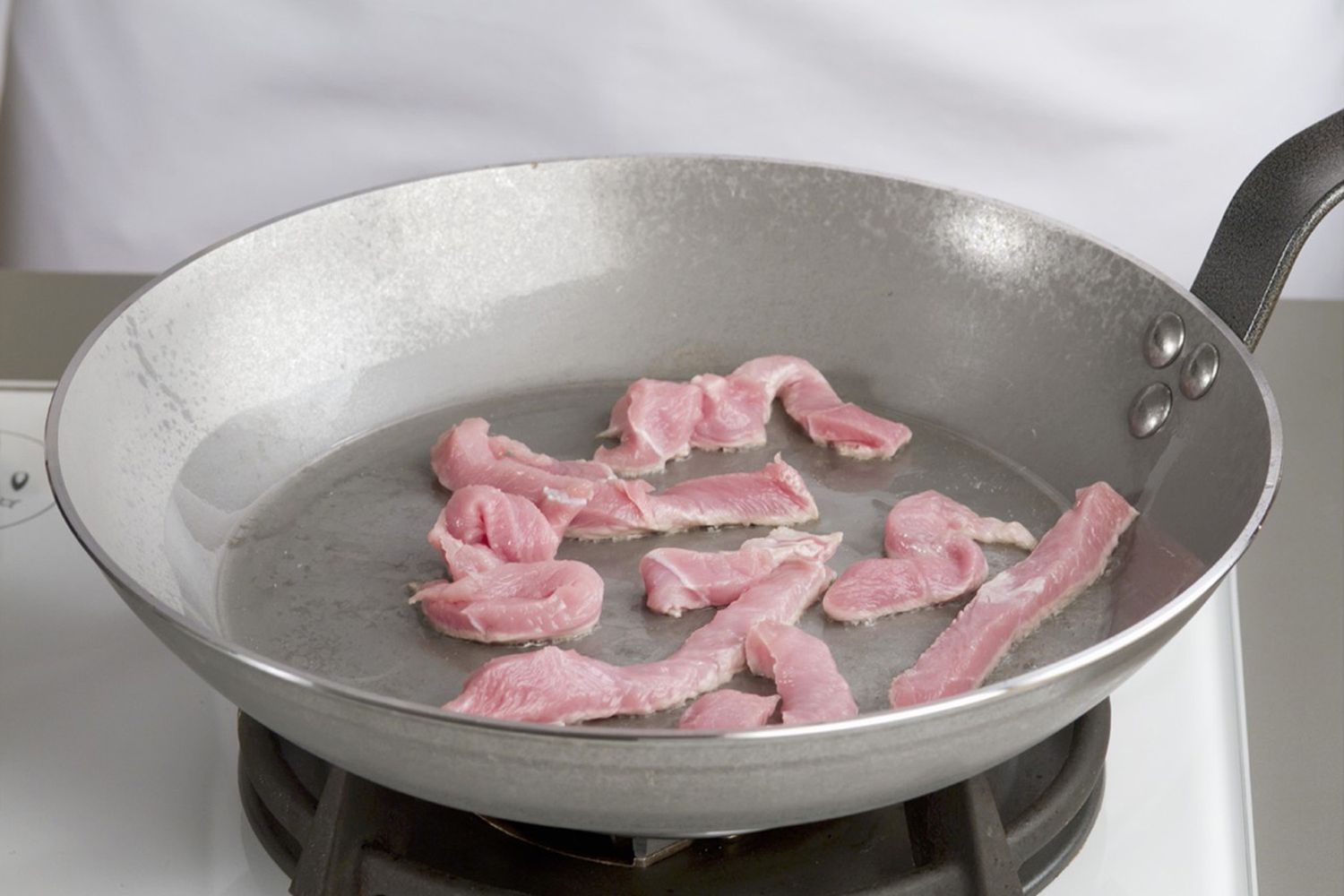 Step: 6/12
Add the butter to the pan and fry the onion, stirring occasionally.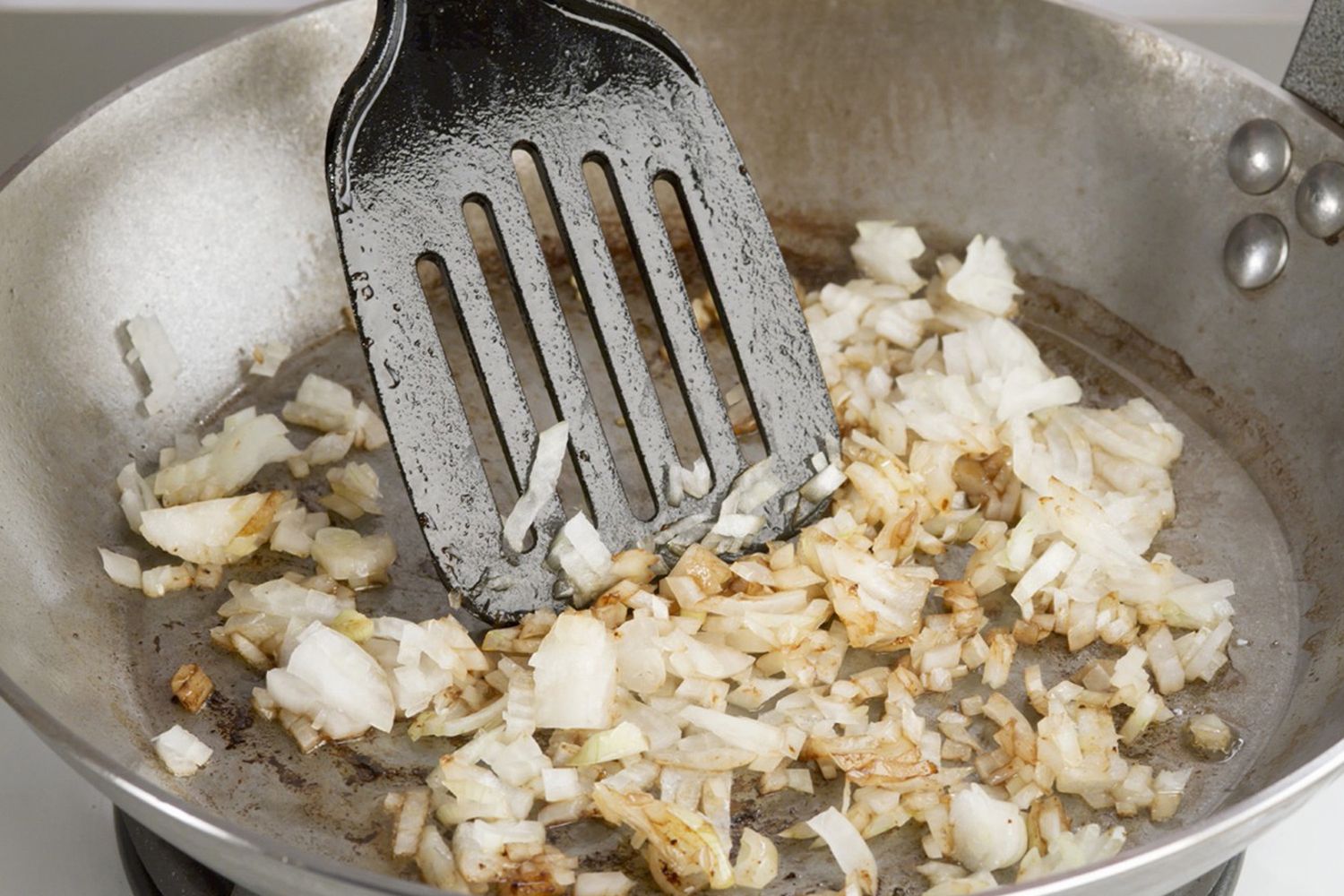 Step: 7/12
Sprinkle in the flour and cook, stirring for 1 minute.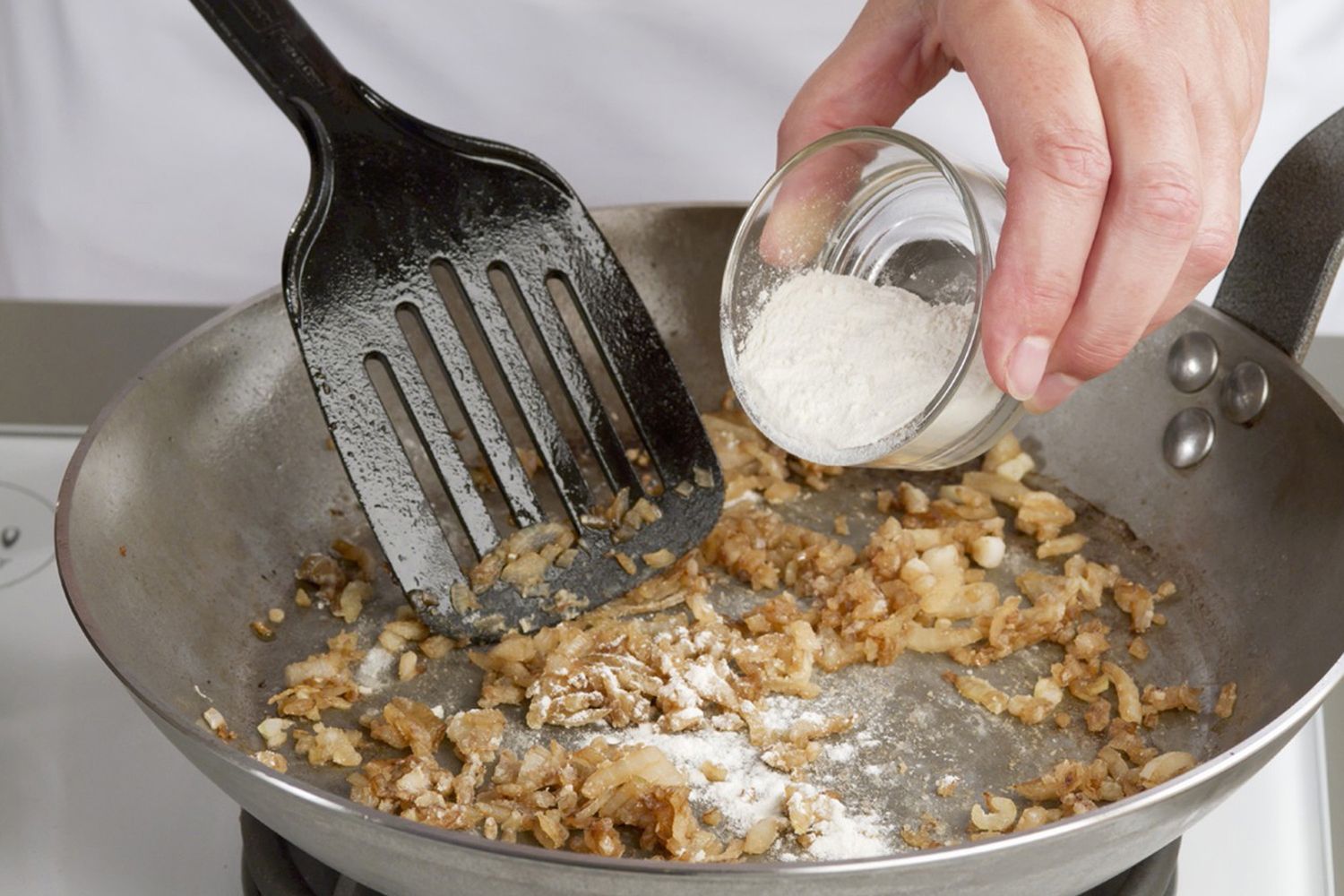 Step: 8/12
Add the white wine and bubble until reduced, stirring occasionally.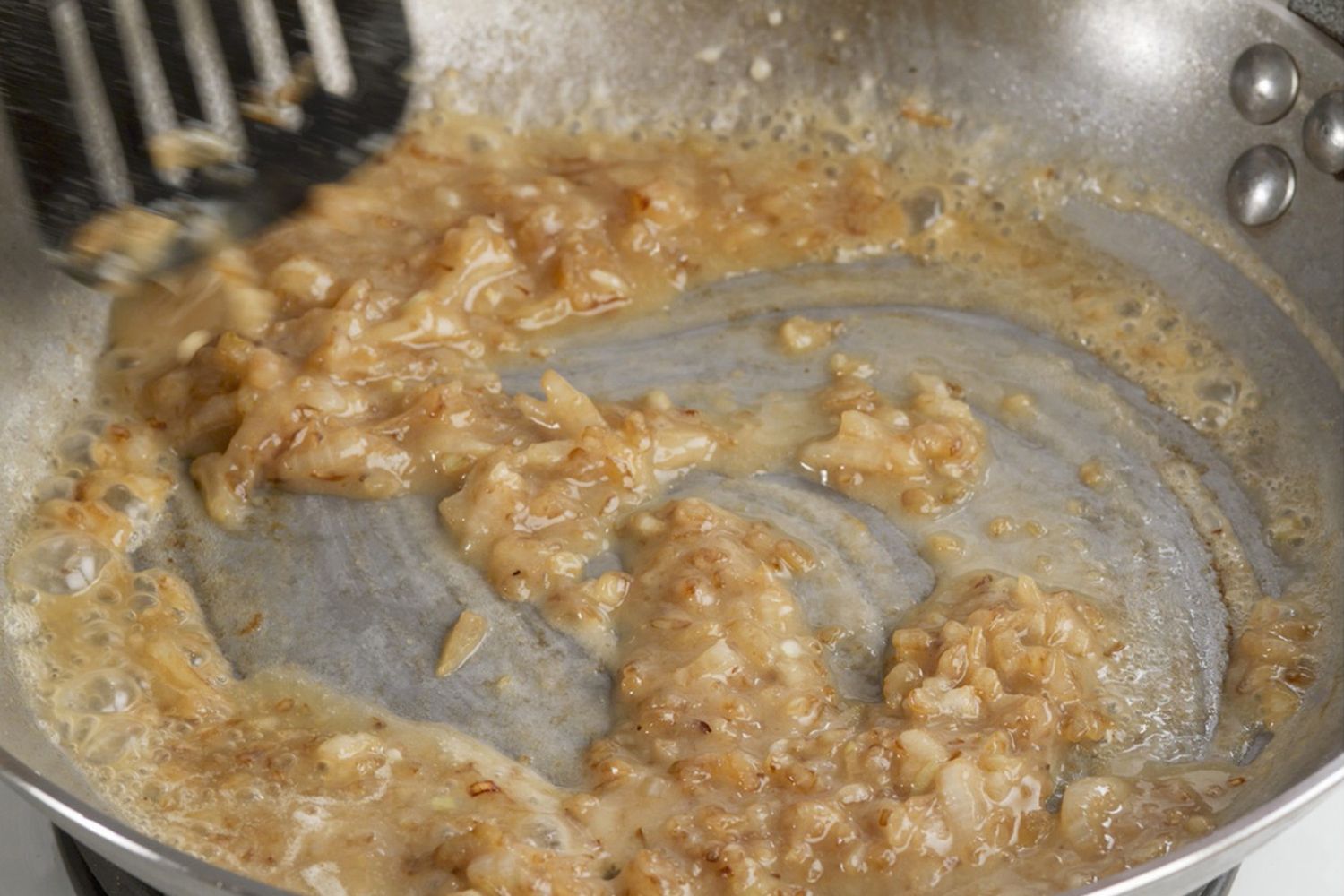 Step: 9/12
Add the stock and simmer for a few minutes.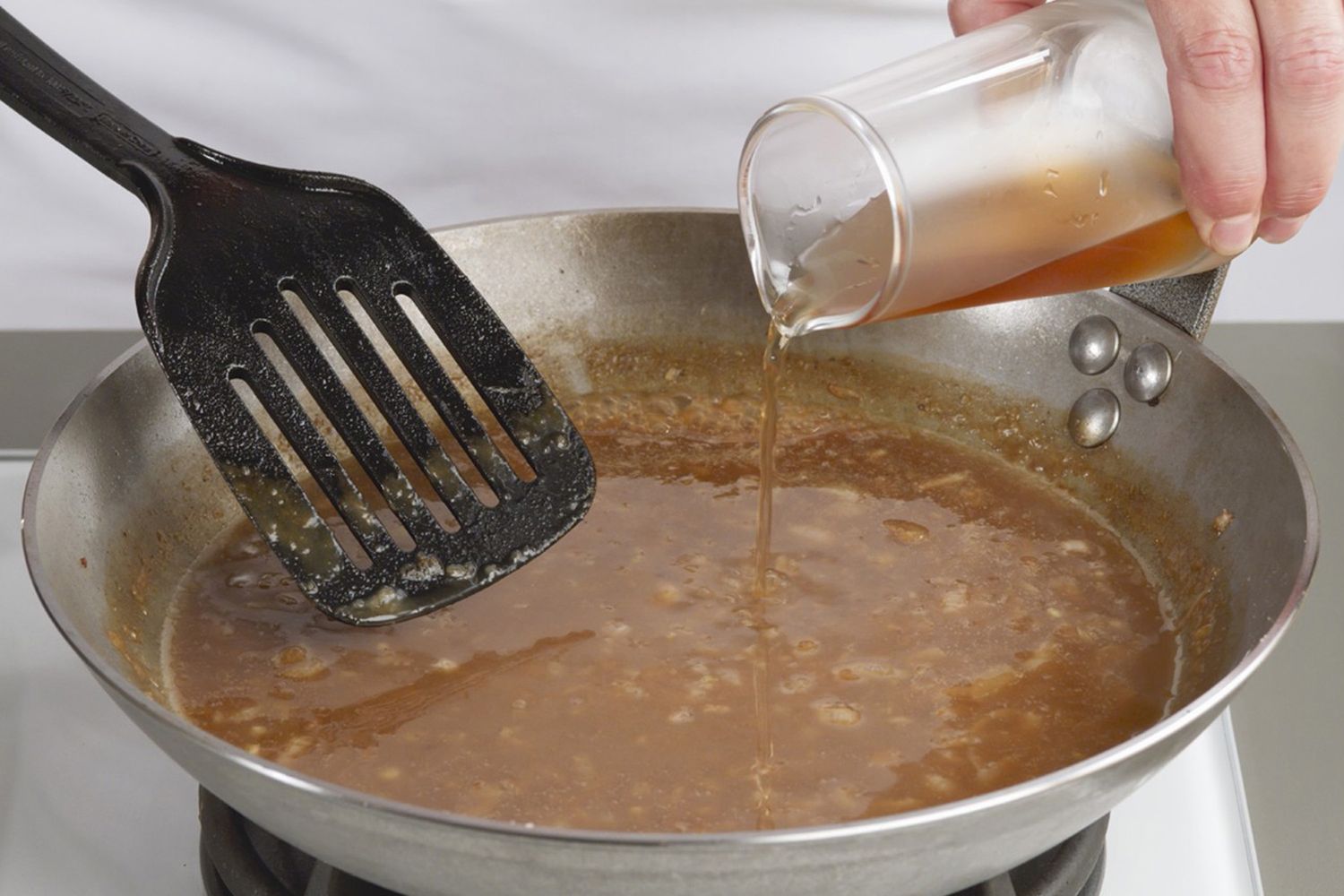 Step: 10/12
Stir in the cream. Grate a little lemon zest. Season the sauce with lemon zest, salt and pepper.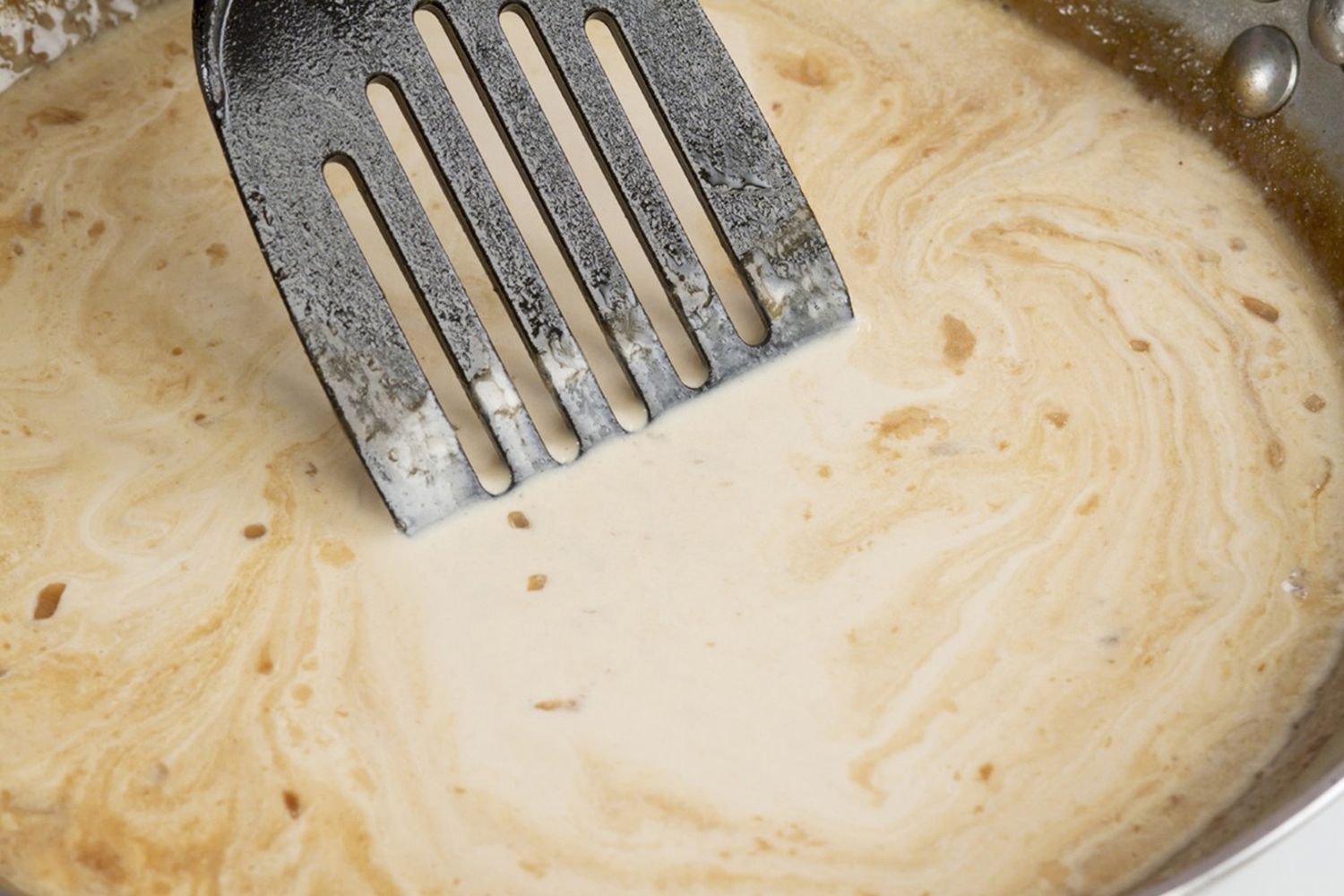 Step: 11/12
Return the meat to the pan and heat until cooked through.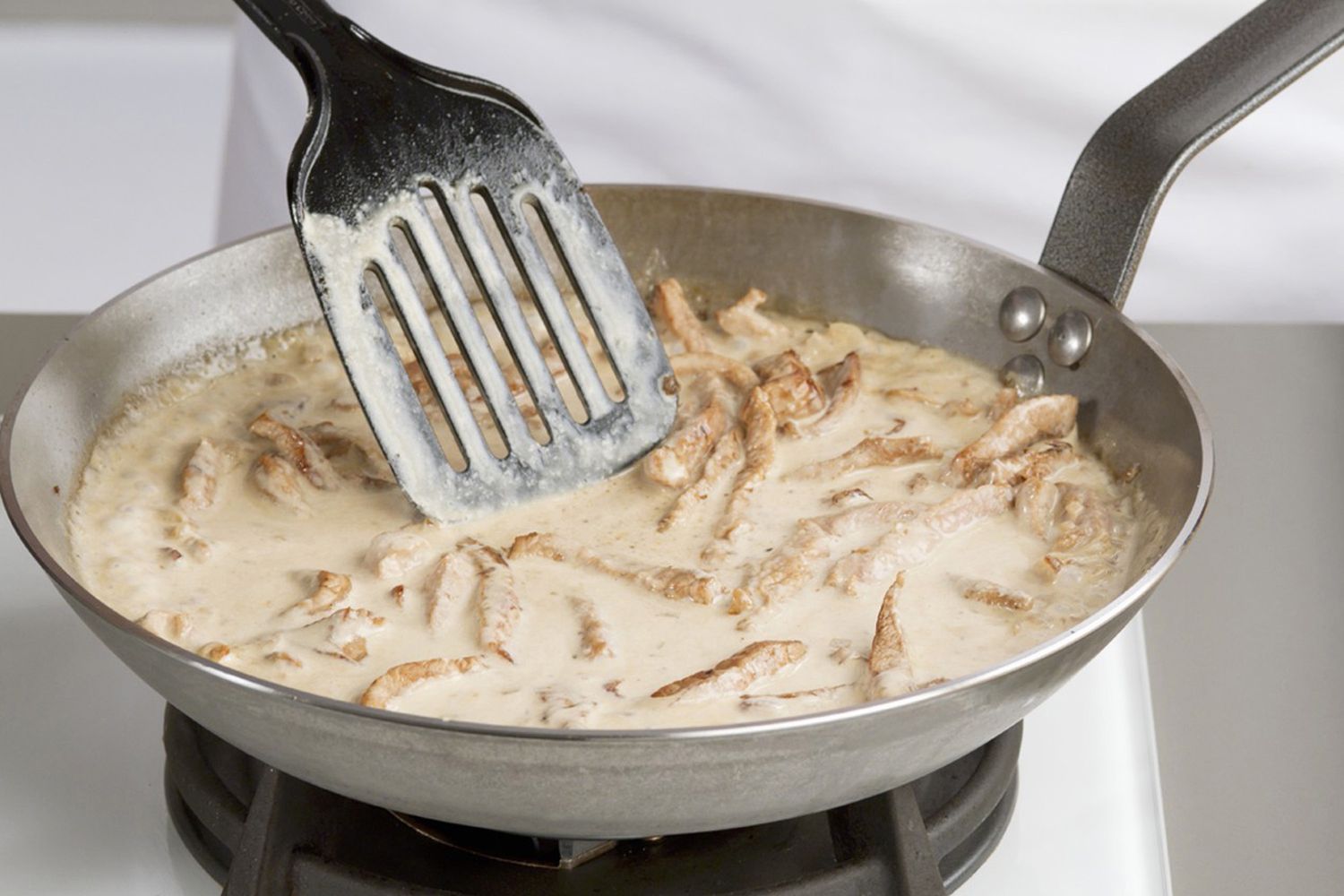 Step: 12/12
Season with salt, pepper and lemon juice. Wash the parsley, shake dry and chop finely. Sprinkle over the stew and serve with rosti if desired.