Step: 1/12
Soak the wheat grains for 12 hours. Drain and place in a pan. Cover well with water, bring to the boil and cook, covered, over a low heat for 1 hour.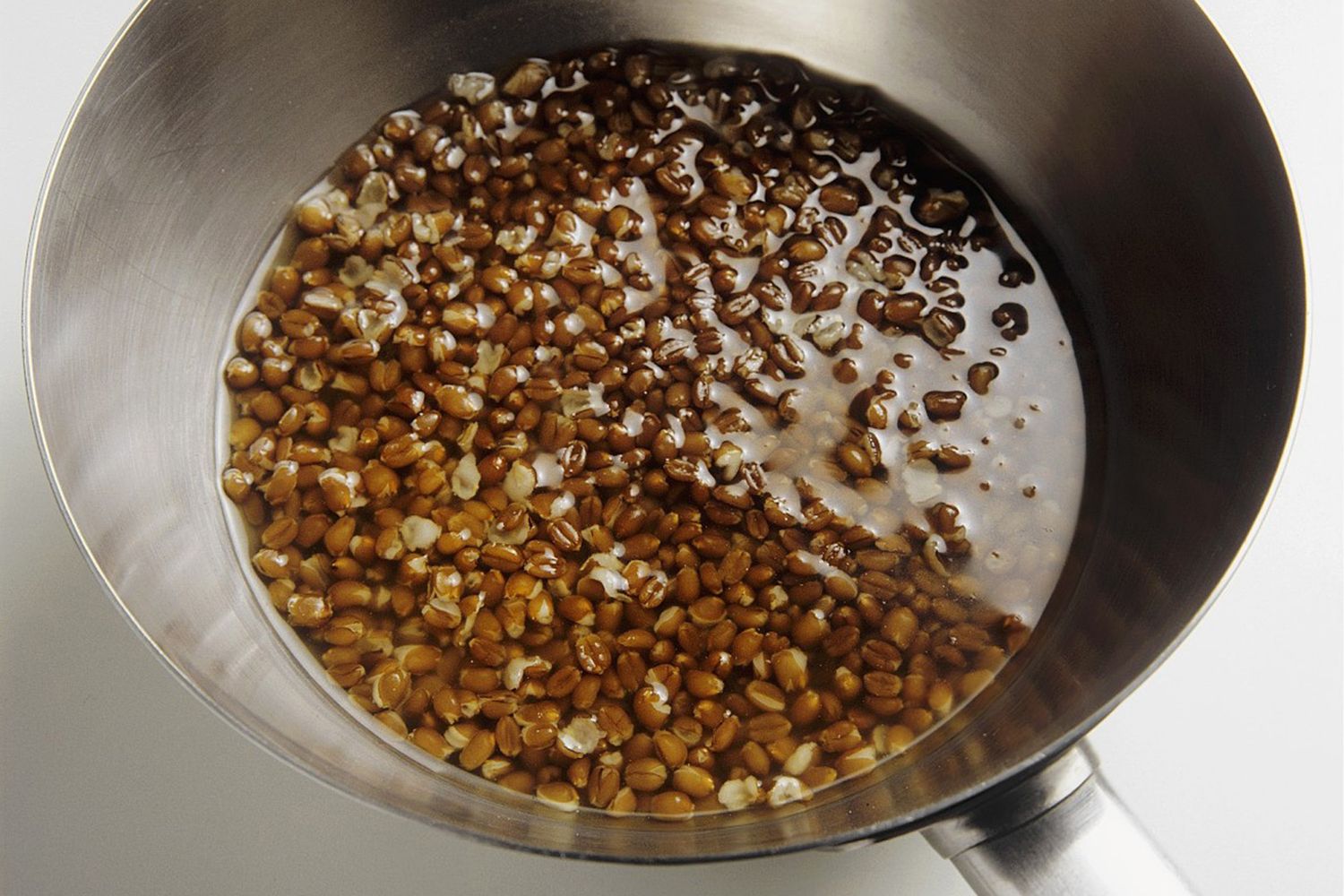 Step: 2/12
Dice the breadcrumbs and place in a bowl.
Step: 3/12
Pour over the hot milk. Soak for 15 minutes.
Step: 4/12
Peel and dice the onion.
Step: 5/12
Fry the onion in the hot butter until softened and knead with the soaked bread, drained wheat, parsley and eggs to form a dumpling dough. Season with salt, pepper and nutmeg. The dough should be firm enough to shape; if needed add some breadcrumbs.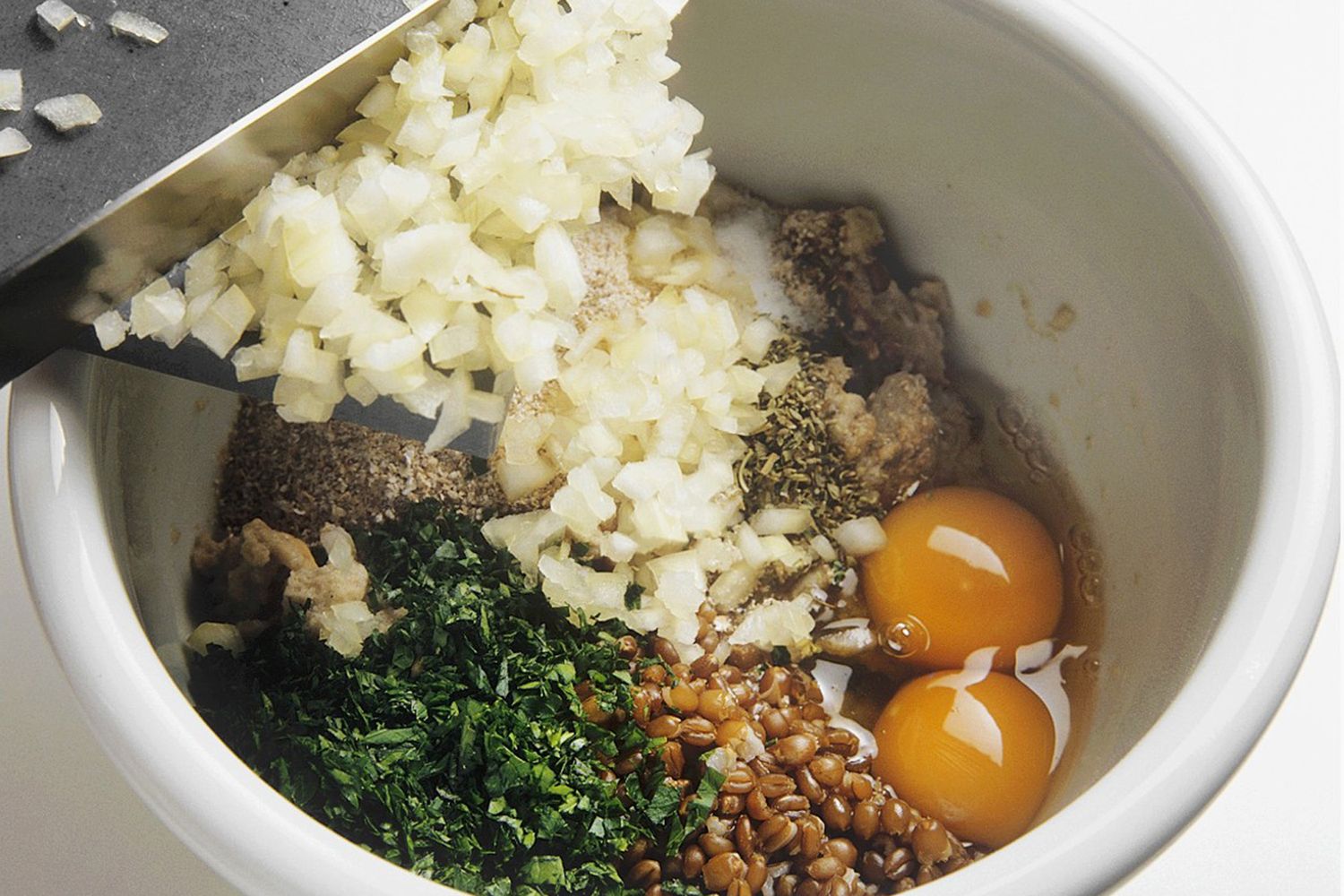 Step: 6/12
Bring a large pan of salted water to the boil. With damp hands, shape dumplings from the dough and boil in simmering water for 15 minutes until all the dumplings float to the surface.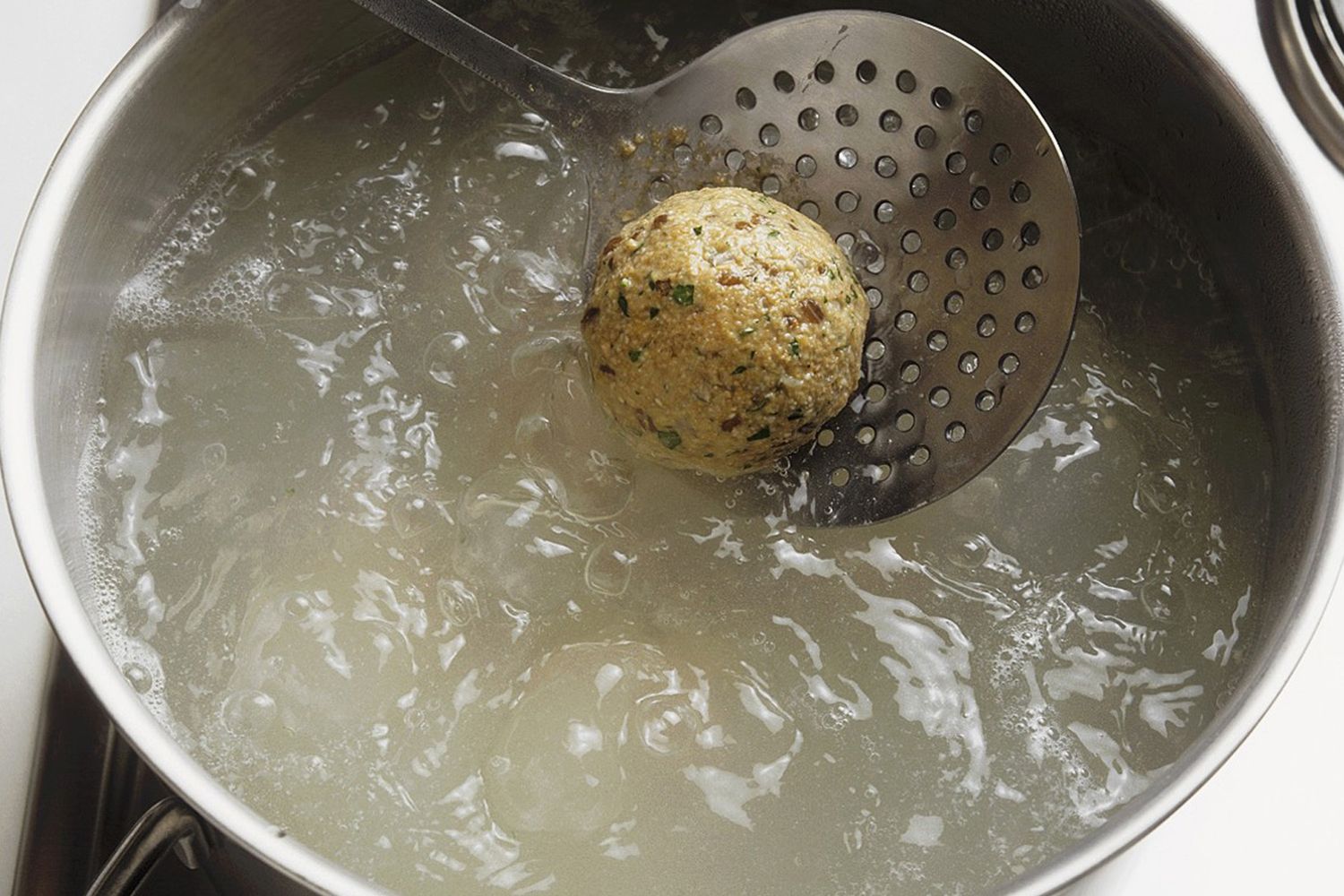 Step: 7/12
Wash and halve the peppers, deseed and cut into strips.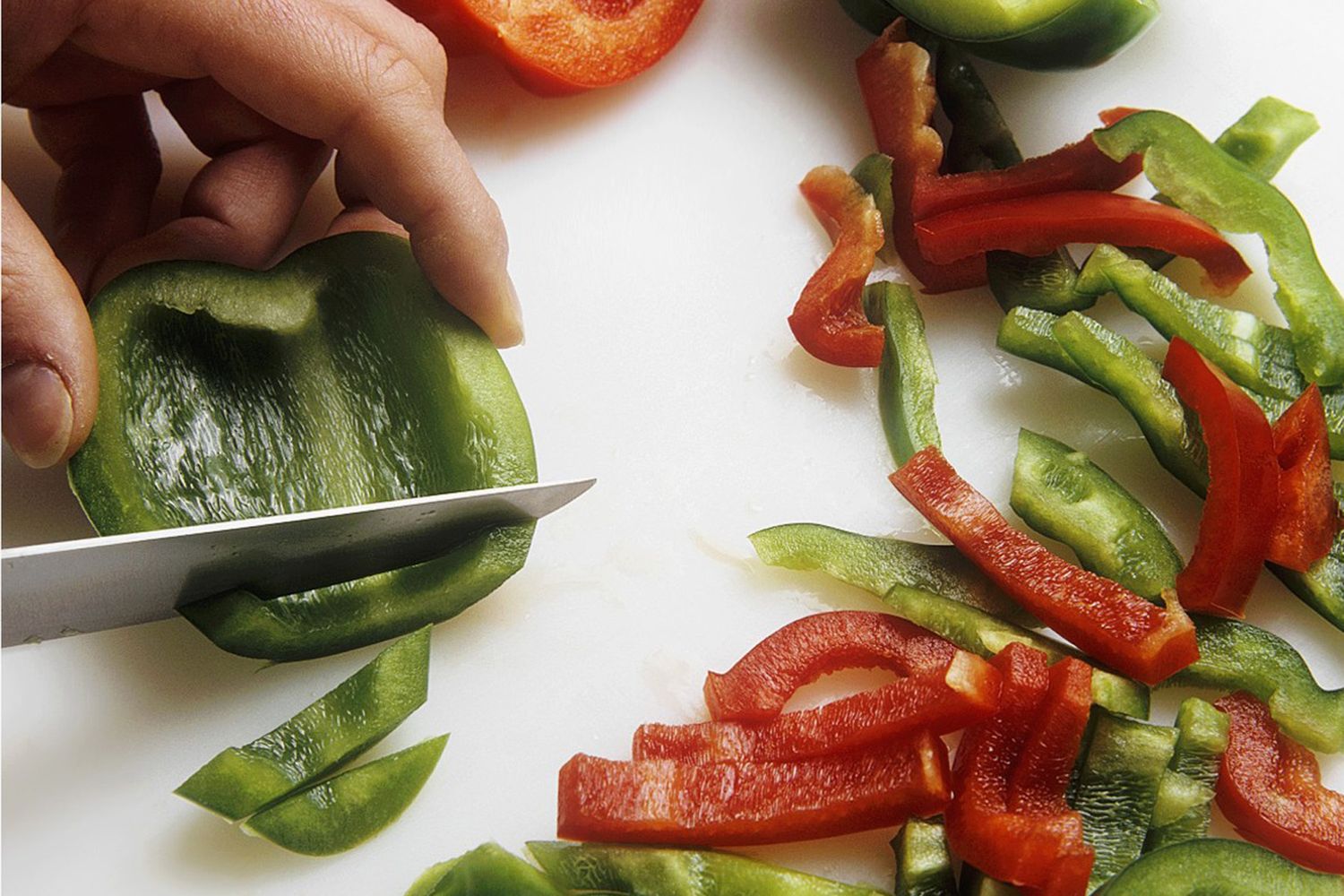 Step: 8/12
Clean and slice the mushrooms.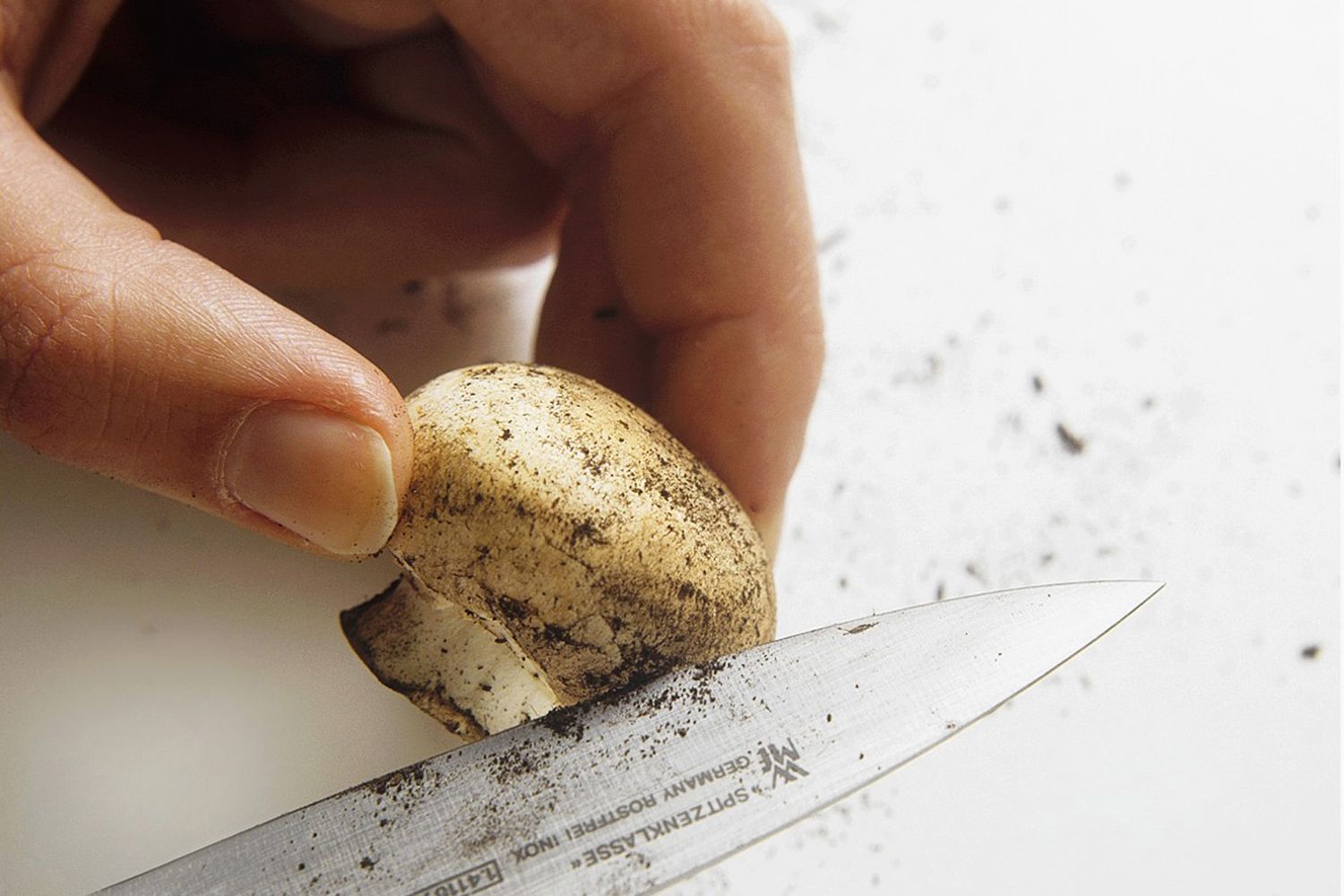 Step: 9/12
Heat the olive oil in a large pan, fry the pepper strips and mushrooms for 5 minutes, stirring occasionally.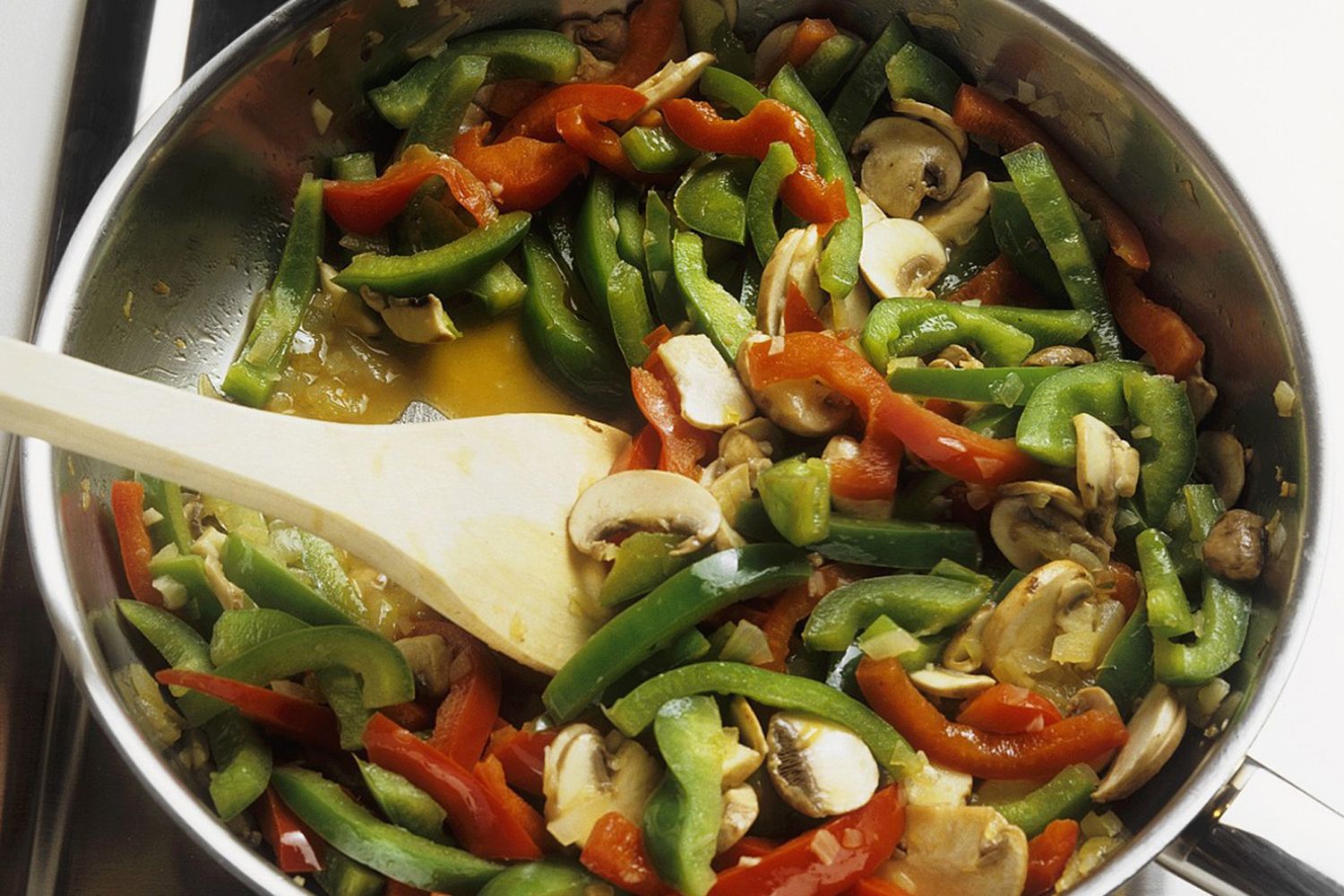 Step: 10/12
Plunge the tomatoes into boiling water then into cold water. Peel off the skins and chop the flesh.
Step: 11/12
Add to the pan. Cook for 10 minutes then season with salt and pepper.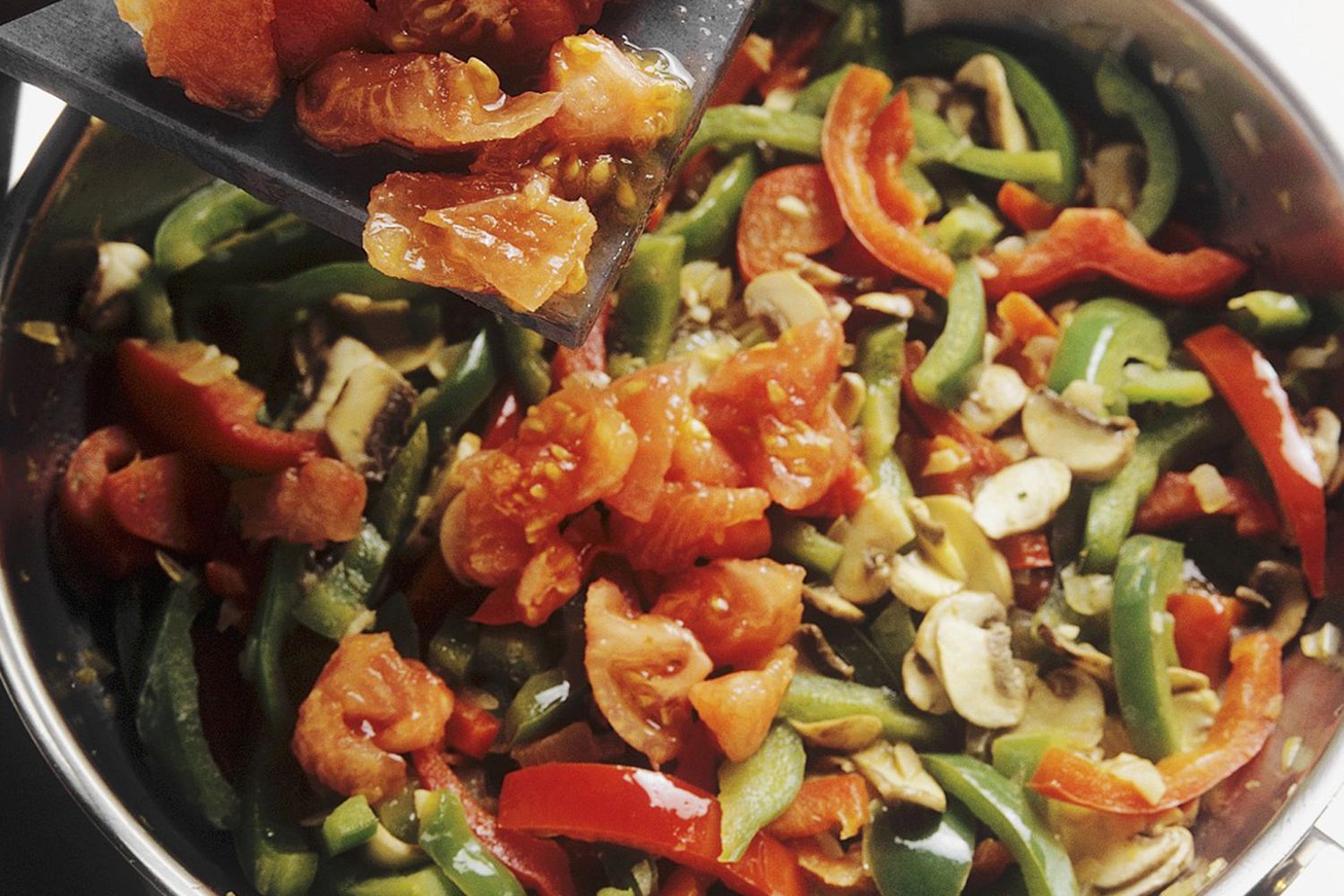 Step: 12/12
Place the pepper sauce in deep plates and cover with the dumplings. Garnish with fresh chervil and serve immediately.