If you're holidaying at home this summer then there is no reason to miss out on sangría! Here's our FreshMAG guide to making the perfect sangría you can enjoy in the comfort of your own home!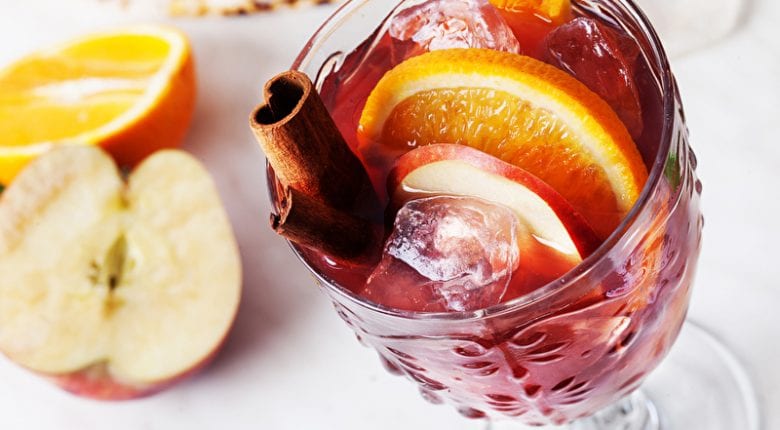 Sangría, in fact, has a long history and tradition in Spain and can be a whole lot more than what's sold to the party crowd in the beach bars of El Arenal in Mallorca. It is important, however, to use high-quality ingredients, to focus on freshness and the right mixing proportions, and to select a suitable wine as the basis for it. Guillermo Cruz Alcubierre, one of Spain's leading wine experts and "Best Sommelier of Spain 2015", recommends particularly fruity Spanish red wines. These include, for example, the Erre Punto Tinto by Remírez de Ganuza from Rioja. This red wine has been fermented using the macération carbonique technique known from Beaujolais, which gives it a particularly expressive fruit and, at the same time, very restrained tannic acid.
Perfect for a balmy summer evening – Guillermo Cruz's favourite recipe for a good sangría:
Pour a chilled bottle of fruity Spanish red wine into a 2-litre punch bowl
Peel two peaches and one red apple cut them into small pieces
Add one ½ litre of orange juice and the juice of one lemon – both freshly squeezed and without pulp
Add a cinnamon stick. This can be taken out again after a while, according to taste.
Sweeten with about 2-3 tablespoons of glucose syrup (or sugar syrup).
Add 5 cl of Cointreau orange liqueur.
Add 3 cl each of white and red Martini vermouth.
Fill with ice cubes and stir.
Pour in 200 ml of orangeade (e.g. Fanta).
Add three orange slices.
Done – now simply lean back and enjoy! Get more tips for a holiday at home right here!