The author L.M. Montgomery OBE said "That is one good thing about this world… There are always sure to be more springs.". Another good thing? Spring wine! There will always be new grape varieties to discover!
Here are four that need to find their way into your wine glasses this spring!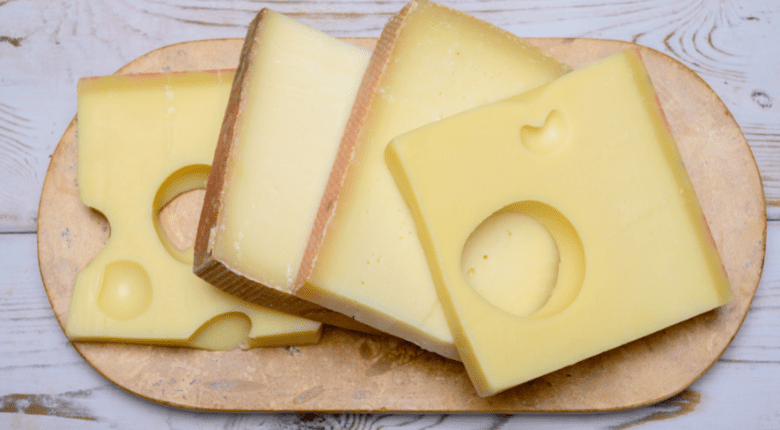 Altesse
Altesse is found predominantly in the dry white wines from Savoie in far eastern France, where it is also commonly called Roussette, for its slightly 'reddish' skins. The most widely accepted origin theory is that Altesse is from the Swiss shores of Lake Geneva. It also shares a close genetic link to the popular Swiss variety Chasselas. The grape is also used for the production of sparkling wines as well as still wines and can also be found in Cremant de Savoie wines.
TASTING NOTES: Golden colour, and defined by restrained orange citrus fruit and chalky mineral character. It is both floral and slightly nutty.
TRY: Marie & Florian Curtet, Altesse – Savoie, France
PAIR WITH: Buttery Escargots & Funky Mountain-Style Cheeses like Appenzeller.
Romorantin
Speaking of springtime bounties – let's talk seasonal cheeses! Particularly, small-format fresh goat's milk cheeses. In my previous role as a cheesemonger, these were affectionately referred to as 'baby goats'! Nothing says springtime freshness like these little lactic grassy, tangy curd wonders. I'm a huge fan of ash-rind examples–the grey-wrinkly ones–and this style originates from the Loire Valley. When it comes to pairing, "what grows together, goes together" so naturally, we should look to the Loire for our wine pairing. Enter: Romorantin.
This grape is found predominantly in the Eastern parts of the Loire Valley. In the Cour-Cheverny appellation, it is the only variety allowed. Romorantin and Chardonnay share a common parent in the ancient Gouais Blanc, but are otherwise unalike. Often vinified quite neutrally, top examples express citrus and tropical fruits with an herbaceous edge. It is sometimes made as a sweet wine, when affected by boytritis (aka 'Noble Rot').
TASTING NOTES: "Incredible acidity defines the mid palate and finish, and is shot through with yellow plum, quince, crushed stone, and some salinity – a shining example of a versatile yet underappreciated grape."
TRY: Les Jardins de Theseiis, Jardin du Poira – Loire, France
PAIR WITH: Seasonal Fresh Loire Valley style goat cheeses, like Valençay!
Mission (Pais)
The vibrancy of spring should be complemented by vibrant reds! Bright, fresh, and friendly to a bit of a chill on a warm spring day – Mission fits the bill! With its origins in Castilla-La Mancha, Franciscan missionaries first planted the Mission grape in Baja California (Mexico), which then made its way into what is now the continental U.S. current-day New Mexico by 1626 and eventually to California by the late 1600's. The North American name is due to its original purpose as a sacramental wine.
Mission is also extensively planted in Chile where it is called Pais. In fact, it's the country's most-planted grape variety! In both the USA & Chile, it has seen a recent resurgence in interest, both as a historical nod and, as it is well disposed to natural winemaking creating amazing spring wine.
TASTING NOTES: "Savoury and spicy on the nose, with bright red berry fruit, florals and hints of pepper and umami. The palate is fresh with crunchy tannins and zippy acidity."
TRY: Pax, Somer's Vineyard Mission – California, USA
PAIR WITH: Peking duck, grilled pork, English cheddar!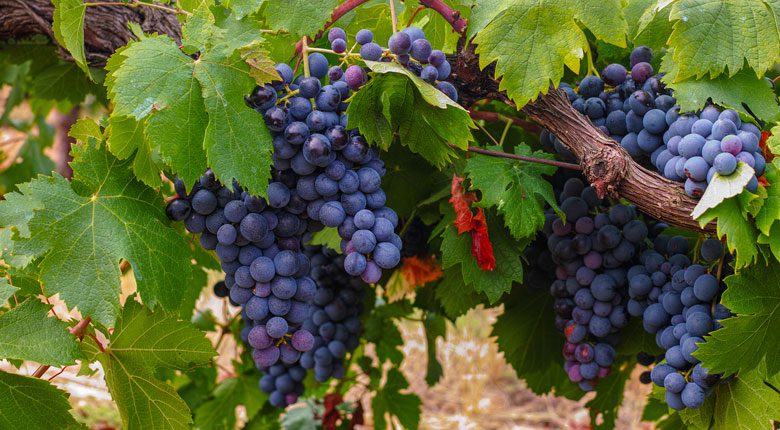 Counoise
I love this grape. Counoise confounds! It's so heady yet friendly and fun! In France, Counoise is grown in the southern Rhone, Provence and Languedoc. It is often used as a blending grape in these regions, but, having made its way to California with a surge in popularity of other Rhone varieties, we're seeing more examples of single variety bottlings! The Counoise vine produces low-yields and ripens late – when grown with care it yields exotic flavours of wild berry and lots of spice!
TASTING NOTES: The importers at Nekter Wines said it best – "Super violety and purple with a beguiling nose. Parma violets, fresh pomegranate and lilac. Utterly jewel-like, whilst the palate opens into this heavenly, luscious yet light berry coulis, red currant jelly, cola nut, dried raspberry and strawberry liquorice bootlace wonder." WOAH.
TRY: Keep Wines, Carbonic Counoise David Girard Vineyard – California, USA
PAIR WITH: Saucy BBQ, pulled pork, grilled lamb and smoky roasted aubergine.
Our expert
Dan Belmont, AWE (American Wine Expert, WSET L3) is Liebherr's UK Wine Ambassador and the proprietor of goodwinexgoodpeople.com. He is a New York native, former education manager for Murray's Cheese in NYC (the largest artisan cheese retailer in the United States), and former education manager for Beadles of Borough, based in the heart of London's Borough Market.
At GWxGP, Dan is constantly experimenting with new ways to share his love of wine. The Personal Somm Questionnaire is our flagship product – a UK first, (often imitated but never duplicated), it quickly collects all the info Dan needs to confidently introduce you to wines that you'll love. No artificial intelligence or algorithms, just real people who love wine.
Prefer to choose your own adventure? You can now shop all 300+ wines by the bottle with search, sort and filter functionality to find your new favourite wine from one of the most exciting retail portfolios in the UK.
FreshMAG readers receive 5% off your first order with code FRESHMAG5. Free UK-Wide Delivery on Orders Over £100.