A delicious dinner out in a high-end restaurant is the ultimate treat, right? But have you ever wondered how each dish makes it onto the menu in the first place? When we're talking Michelin stars there are in fact whole teams of talented chefs who work behind the scenes – Willy-Wonka style – to taste, mix, whip in the name of brand new recipes. They do so in restaurant test kitchens. These wonderful workspaces are tucked away in hard-to-find locations and bubble with culinary potential and result in no-fail concoctions that get our taste buds dancing. Some are now open for us punters to act as guinea pigs. Allow us to introduce you to the chefs who transform whimsical ideas into your favourite dishes.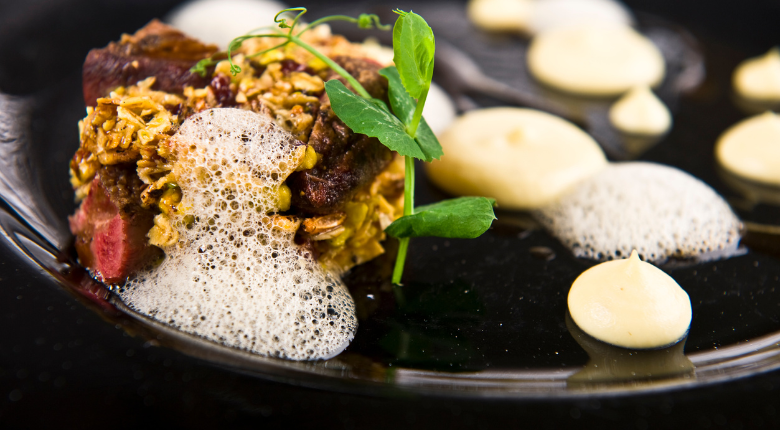 5 Of Britian's Most Intriguing Test Kitchens
Bab Haus Mex in Caerphilly
This test kitchen is hidden among the garages and builders merchants of Caerphilly's Bedwas House Industrial Estate and run by chef-owner Leyli Homayoonfar. Inside her small team of talent stay in tune with the tastiest social media trends to create and refine dishes for this US-Mexican-style street food outlet based in South Wales. They also draw inspiration from trips to the US, dining habits of friends and family, plus cookbooks and magazines. Menus change weekly which keeps the testers on their toes and ideas fresh. What you get is fine 24-hour cooked smoked briskets, ribs and burgers made to make your mouth water.
Aulis in Cartmel, Cumbria
Chef Simon Rogan, the owner of L'Enclume, which won its third Michelin star in February this year, chose this remote location to work in perfect isolation. He rarely eats out, doesn't talk to other chefs and spends minimal time on social media. Aulis, his slick test kitchen, is housed in a former post office next door to L'Enclume and headed up by chef Ben Gallier who spends two days a week on dish development. Following trends are strictly off-limits here. Try a behind-the-scenes experience by eating at the eight-seater Aulis restaurant and try the £155-a-head tasting menu. Highlights included: Ox in coal oil, caper jam and cured egg yolk; 'Our Farm' carrot dumpling with tarragon and pickled onions and Golden beetroot sorbet cornetto
Ottolenghi Test Kitchen in London
Ask Bahraini-born Noor Murad, chief recipe developer at the Ottolenghi Test Kitchen, to describe her workplace and she'll tell you it's just like Willy Wonka's Chocolate factory. She leads a talented team of eccentrics who, under the gentle guidance of Israeli-English chef Yotam Ottolenghi, finely tune the big flavours of his veggie-forward dishes. The recipes that pass the OTK acid test (including his signature raspberry meringue roulade) make it onto the menus at Yotam's London restaurants, Nopi and Rovi, as well as his Saturday Guardian column and multi-award-winning cookery books. The original OTK opened a decade ago in Camden, North London, but the team have recently moved to bigger premises in Holloway.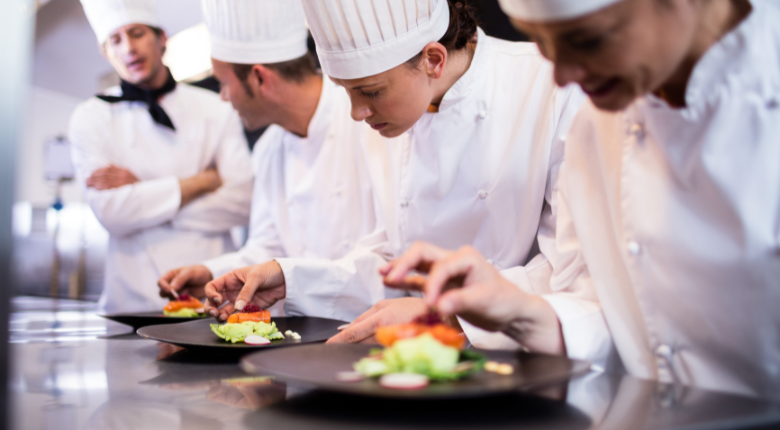 San Bains in Nottingham
Restaurant Sat Bains with Rooms (its full title) has held two Michelin stars since 2011. And the main kitchen has been run by Sat Bains and his Head Chef John Freeman since 2002. The concept is simple: it's a restaurant with eight different rooms to stay in and two seasonal tasting menus to choose from (one seven and one ten courses). The restaurant's test kitchen, Nucleus, can also be booked by diners wanting to experience dishes yet to make it onto the main menu. It allows keen foodies to peep into chef's minds. The SB website states: "The Menus have been… developed / tested / picked / cooked / chilled / salted / aged / frozen / beaten / whipped / poached / nitro'd / clipped / churned / cured / grown / wood-fired / roasted / seared / boiled / fermented / pickled / dehydrated and most importantly – tasted. Phew.
Issac At in Brighton
Now this is a pop-up test kitchen and an award-winning restaurant in one. They take pride in serving "Sussex on a plate" with ingredients always sourced locally (daily) and the chefs are big on foraging. Isaac At launched its test kitchen series this summer. Taking place once a fortnight the intimate setting allows two pairs of diners the chance to try an exclusive, innovative and never-before-tested selection of dishes. Previously on the menu? Sussex wagyu beef tartare, foraged elderberry capers, sourdough crackling and wild rosemary flowers; Trenchmore Denver Steak with Roasted Aubergine Puree and Pimm's sorbet. Summer in a bowl.