Christmas is so embedded in the culture of the UK that it's easy to forget that many yuletide traditions are largely adopted from overseas, from places like Germany and the US. However, Christmas traditions are firmly part of the country's DNA and there are several unique parts to Christmas in the UK.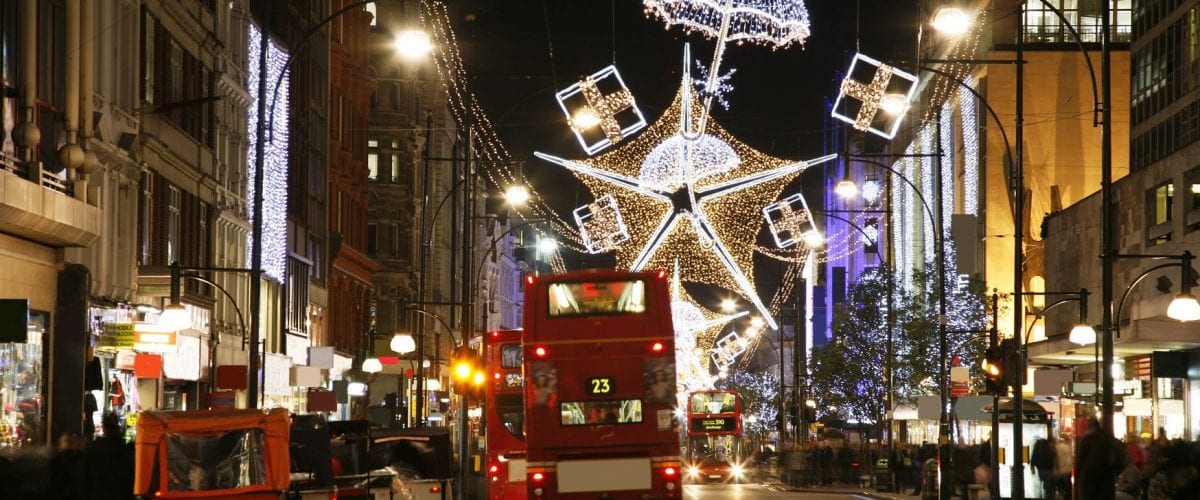 For many, Christmas begins with the switching on of Christmas lights across towns, cities and villages across the UK, often by celebrities with some attachment to the area. Christmas lights are hung between and on buildings and, of course, one or more Christmas trees along with other decorations. This tradition can begin from as early as the first week of November – much to the consternation of those who feel this is too early.
Debates happen every year over the timing of putting the Christmas tree, lights and decorations up at home. Many stick to the tradition of erecting and decorating the tree on the first day of advent whilst others wait until Christmas Eve. Either way, even the most reluctant of family members will usually get involved with this tradition. Putting a fairy or star on top of the tree to finish it is often reserved for the youngest in the family as a treat.
The majority of Brits take their Christmas tree and decorations down any time from Boxing Day to the first week of January, with some adhering to the tradition of doing so on Epiphany (the 12th day of Christmas).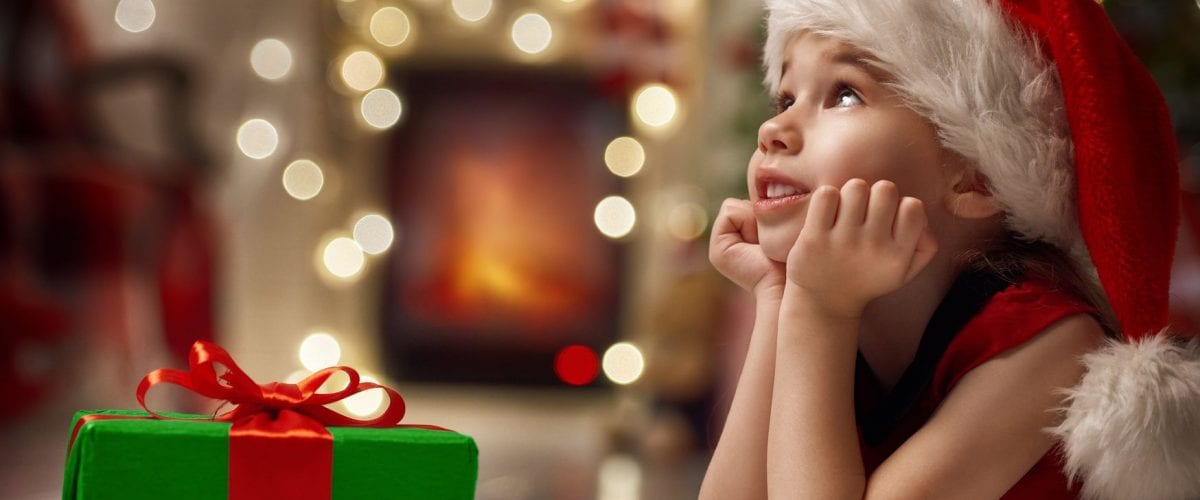 Presents
Originating in Germany, advent calendars are a common presence in homes across the country and these have become bigger and more expensive in recent years with gifts behind each of the 24 doors marking off the days leading up to 25th December, Christmas Day.
Nativity plays are still traditionally performed in schools and churches throughout December as a reminder of the original Christian story of Christmas and why we exchange gifts, with children rehearsing their parts for weeks beforehand. Adults will often be able to recall the part(s) they were given as a child with fondness (or self-mocking scorn).
According to the legend that has evolved over time, Father Christmas or Santa Claus starts his journey to each and every home across the world on Christmas Eve in his sleigh loaded with presents and powered by his reindeers, to the sound of sleigh bells. The story of St Nicholas actually began way back in Asia and the reindeers were added to the tale via literature many centuries later in the USA. Nevertheless, it's an important and memorable part of childhood for many in the UK.
Many parents across the country will take their children to a Santa's Grotto where they will queue for the chance to sit on Santa's knee and receive a gift in the lead up to Christmas.
Parents will also sometimes leave a partly eaten mince pie in the kitchen and perhaps a partly consumed glass of milk or sherry to "prove" to smaller children that Santa has been during the night and left gifts under the tree or beside the bed for everyone.
Wrapped gifts are usually exchanged on Christmas morning or on the afternoon of the big day, beginning with smaller gifts from hung stockings for children. Some families open presents on Christmas Eve and some even wait until Boxing Day. Many Brits will not open all of their presents in one sitting but, instead, open them over the course of a few days, especially whilst visiting loved ones, even right up to New Year's Day.
The opening of gifts at whatever time of day or night can optionally be accompanied by "cheesy" Christmas music in the background…
Carols, Music & Parties
Christmas music is a huge part of the culture in Britain. Traditional Christmas carols are sung in churches at carol services, performed by brass bands in the streets and Christmas markets, and by roaming carol singers at front doors who will often receive donations for their church or good causes in return for a song. In more recent years, Christmas pop music has been played in most shops, on TV and radio as well as Christmas parties from November onwards.
Christmas popular music is largely songs that charted around Christmas time in previous years. These songs were accompanied by iconic music videos which further cemented their position as festive favourites and helped give rise to the phenomenon of the Christmas jumper ("loud" and garish festive apparel).
I'm dreaming of a Dickens Christmas
The Victorian period saw a revival of Christmas as a time of festive celebration in Britain, helped in no small way by novelist Charles Dickens. The publication of 'A Christmas Carol' in 1843 started the nation's reconnection to Christmas Day and it was through this novel that he began the country's obsession with snow at Christmas time; a "White Christmas" Day which many annually yearn for.
The very same year saw the invention of Christmas cards by English civil servant Sir Henry Cole. Many in the UK spend considerable time writing and posting cards to friends and family each year.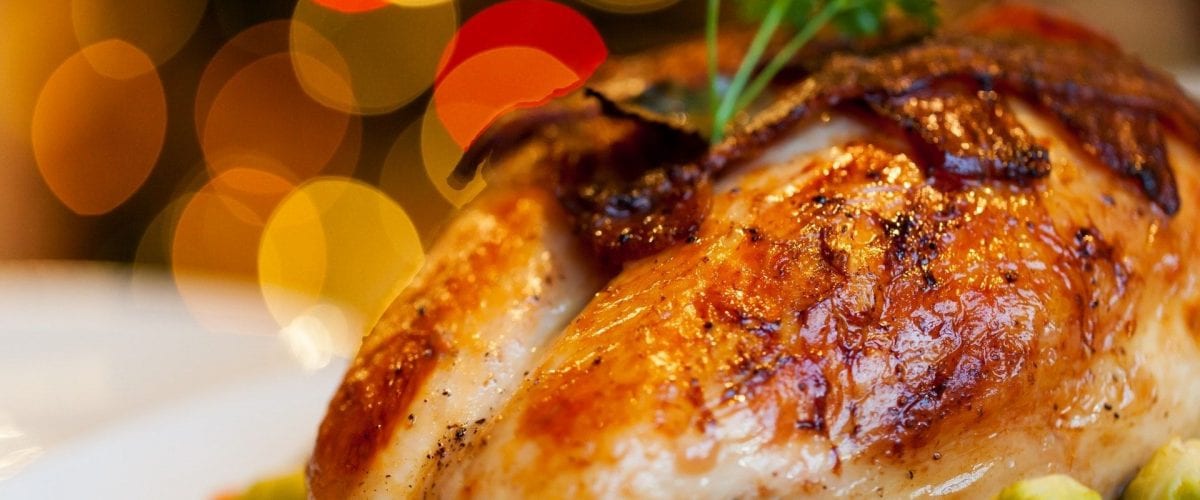 Christmas Dinner
Christians will usually attend a mid-morning service at church before going home to finish preparing Christmas Dinner, whilst many with no religious affiliations will also attend as an annual tradition. Alternatively there is the option of a service or Midnight Mass on Christmas Eve.
Christmas in the UK really centres on Christmas Day dinner which usually takes place at any time between 12 noon and as late as around 5pm.
Traditional Christmas dinner in the UK comprises roast turkey (usually with stuffing), gravy, "pigs in blankets" (sausages wrapped in bacon), Yorkshire pudding, cranberry sauce, roast potatoes and vegetables (traditionally brussels sprouts and roast parsnips). A judgement is made every year on what size of turkey to buy and then how best to prepare and cook it. For those who don't like turkey, another white meat is chosen as an alternative such as pork or chicken. Non-meat eaters are catered for separately.
Nowadays, the dessert options are overwhelming and generous. The most traditional options are mince pies and Christmas pudding both usually served with custard. Tunis Cake, Yule Log and Christmas Cake are also commonly found at the table after the main meal.
Following dessert, it is common to offer guests a cheese board with crackers or bread and perhaps a glass of port.
The Royal Christmas Message (known as 'The Queen's Speech') has been broadcast on Christmas Day in the UK since 1932 but has become less popular with the advent of multimedia entertainment.
Boxing Day
This day originated in the UK and offers a second chance for families and friends to meet up if they weren't able to on Christmas Day. The reasons for the term "Boxing" aren't definitively clear, though historically it was a day for servants to be allowed to open gifts. Many adopt the meaning to be a chance to open (unbox) any remaining presents left over from Christmas Day.
Some families will replicate Christmas Dinner on Boxing Day but the majority will consume leftovers from the big day as well as putting out a spread of cold meats, pickles, cheeses and snacks like crisps, breadsticks and dips which will often last over the next few days so that no further meals need preparing and cooks can get a well-deserved rest.
New Year's Celebrations
The traditional end of the year celebration marks the end of the Christmas period in the UK, with the majority of the workforce returning very shortly after New Year's Day, sometimes as soon as January 2nd, which can be a shock to the system!
We hope you enjoyed this article. Do you have any family Christmas traditions that you'd like to share? Please get in touch with us on Facebook and Instagram!