Liebherr loves the Earth and your family's health. As a mindful manufacturer, we understand that making refrigerators that don't adversely impact the environment is just as important as keeping your family happy and healthy. The premier food preservation system Liebherr strives to create is a superior product, with minimal impact on the environment all along the way, assuring you that you can be both healthy and environmentally conscious at the same time. Liebherr believes that we can altogether do our part by providing luxury products that will be healthier for everyone's future for many decades to come. Celebrate Earth Day with us and learn more about our initiatives and technologies!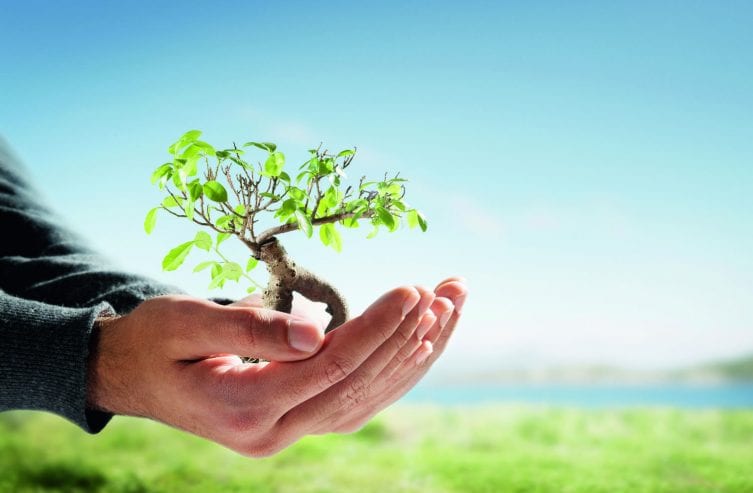 Liebherr's ActiveGreen® Initiative
Purchasing a Liebherr refrigerator gives you peace of mind knowing that you are supporting a company that is committed to finding greener ways to produce quality, sustainable products. Liebherr has been a global trailblazer in green, responsible manufacturing practices for decades-long before it became an industry-wide best practice. Committed to offering refrigeration solutions that help consumers conserve energy and improve the quality of our environment without compromising performance, Liebherr's ActiveGreen® initiative is reflected in every aspect of their design and manufacturing processes. The heat generated during our manufacturing processes is recycled as heating energy for our offices and production site where possible. We use recyclable packaging and are constantly trying to decrease the use of chemicals and solvents. In 1993, Liebherr became the first manufacturer worldwide to make entire line-ups of refrigerators HFC-free. In North America Liebherr has a pioneering role in offering HFC-free appliances across its range.
Highly Efficient. Energy Star Rated.
All Liebherr residential refrigerators, freezers, and wine cabinets are ENERGY STAR® rated. Select models have been given the ENERGY STAR® 'Most Efficient' designation for seven consecutive years in a row. The ENERGY STAR® 'Most Efficient' designation is an initiative of the U.S. Environmental Protection Agency (EPA) and the U.S. Department of Energy (DOE) designed to raise the profile of the highest energy-efficient products in their categories among those that have earned the ENERGY STAR® label. The 'Most Efficient' recognition, ENERGY STAR® helps North American consumers identify products that could reduce their utility bills while helping to protect the environment. Less energy waste and fewer greenhouse gas emissions are the results of Liebherr's unique compressor system and insulating processes.
The Science of Sustainable Design – BioFresh
Think about the many times you've bought fresh vegetables, dairy and cheese, meats and fish only to be disappointed in the short lifespan in which these foods will quickly wilt or sour. The meat typically gets a droopy and browning look in just one day in conventional refrigerators. Vegetables with a fresh, crisp taste tend to age and wilt even faster. But with Liebherr's patented BioFresh technology, these same foods don't just look better for longer, but they actually retain their valued healthy nutrients, vitamins, and minerals for far longer. Any health-conscious consumer will appreciate how BioFresh allows you to store fresh foods in specialized refrigerator compartments – HydroSafe and DrySafe – that offer customizable, optimal, and individual environments for fruits and vegetables, fish, meat, and dairy products.
A specially patented system of precision electronics, mechanical ingenuity, and environmental controls keeps food fresher, longer. The balancing act required for consistent conditions is regulated at a temperature just slightly above 32ºF (0ºC), far below conventional refrigerator compartment temperatures. Precision electronic controls ensure that your food won't accidentally freeze. A low temperature alone isn't enough to preserve freshness. The combination of the correct high or low humidity, temperature, and safe zones creates the magic found only in Liebherr-made refrigerators with BioFresh. Independent studies confirm that there is an increase in the vitamin C content of many types of foods when stored in the patented Liebherr BioFresh safe. The natural loss of moisture in fruits and vegetables is significantly reduced as well.
DuoCooling Is One Cool Quality

Having two refrigeration systems – one for the refrigerator and one for the freezer – is an advantage with immeasurable benefits. Each system is set for optimal performance at the right conditions needed for the two distinguished environments. Without it, most systems will be out of balance. But that concern is eliminated with Liebherr thanks to their DuoCooling technology. With two independently controlled cooling circuits, DuoCooling controls the temperature in fridge-freezers with precision. The shelf life of both fresh and frozen foods is lengthened. Flavors and food texture are preserved as there is no transfer of unwanted air, moisture, or food aroma between the two compartments.
What does all of this mean in real life? It means you can now consider your refrigerator to be a valuable tool that will let you and your family eat healthier, shop less often, and save money due to less waste. Liebherr takes your food shopping, cold storage, and preservation to a whole new level. But the energy and environmentally conscious consumer also gets the best of both worlds – the best price without sacrificing quality. You are investing in an environmentally friendly product and brand. You just may find yourself overjoyed when you see your new Liebherr adorning your kitchen with its sleek modern good looks, knowing you've got a fridge that'll be working hard for your family's good health, as well as the health of the Earth.
Discover our full range of appliances.
Find out more about Earth Day.