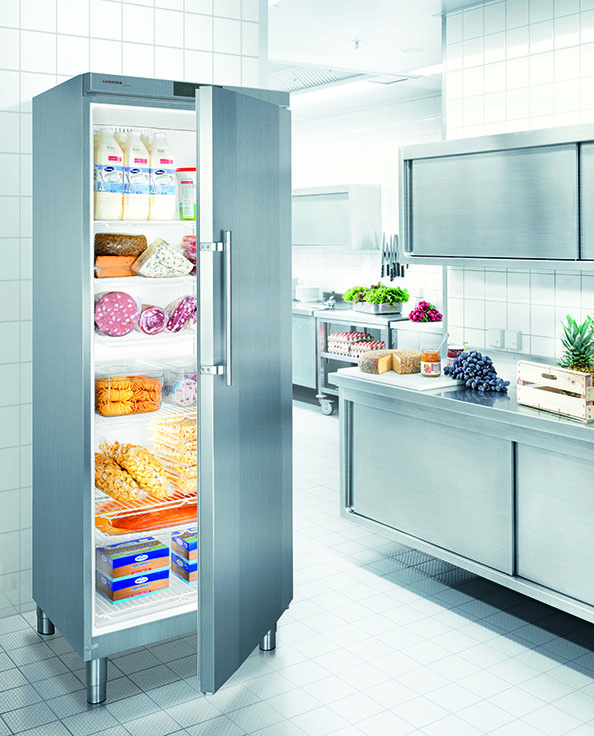 We are excited to introduce our Commercial Food Service Refrigerators and Freezers in the Americas at the 2016 National Restaurant Show in Chicago, IL.
Come see us at booth number 822, May 21-24
With over 60 years of success in producing high-quality refrigeration products, Liebherr now offers its superior commercial refrigerators and freezers for the restaurant and food service industry in the Americas. Showcased at the NRA Show will be Liebherr's premium Commercial units, manufactured from the highest quality materials, featuring perfectly detailed finishes, and elite cooling components. The result is an outstanding product. Liebherr Commercial units use environmentally safe and responsible HC refrigerants, providing greater energy efficiency.
Also highlighted at the NRA Show will be Liebherr's "Internet of Things" collaboration with Microsoft. The smart refrigerator prototype offers new possibilities for remote monitoring and predictive maintenance of highly sensitive substances and products, such as medicines, vaccines, or insulin. Temperatures of refrigerators and freezers for the Restaurant and Food Service Industry must also always be precise, minimizing any damage to stored food products. The collaboration with Microsoft is highlighting what innovations are to come for Liebherr's Food Service refrigeration offerings.
"We are very proud to debut our Commercial lines of refrigerators and freezers for the Americas", said Josef Steigmiller, Divisional Director of Refrigerators & Freezers Division of Liebherr USA, Co. "We are excited for the expansion of our worldwide heritage of manufacturing premium, high-quality refrigerators and freezers to the various commercial and professional segments in our market. Liebherr has many innovations to look forward to in the Commercial segment. By continually being at the forefront of innovation, Liebherr will provide today's business owner with real-time solutions, ensuring continuously positive experiences for their customers."
Read or download our brochure now:
Liebherr – Commercial Food Service Refrigerators and Freezers
Are you interested in our exciting new range of food service refrigerators and freezers? Don't hesitate to post any questions in the comments section here or on our facebook page!