Step: 1/10
Wash, halve and dice the peppers.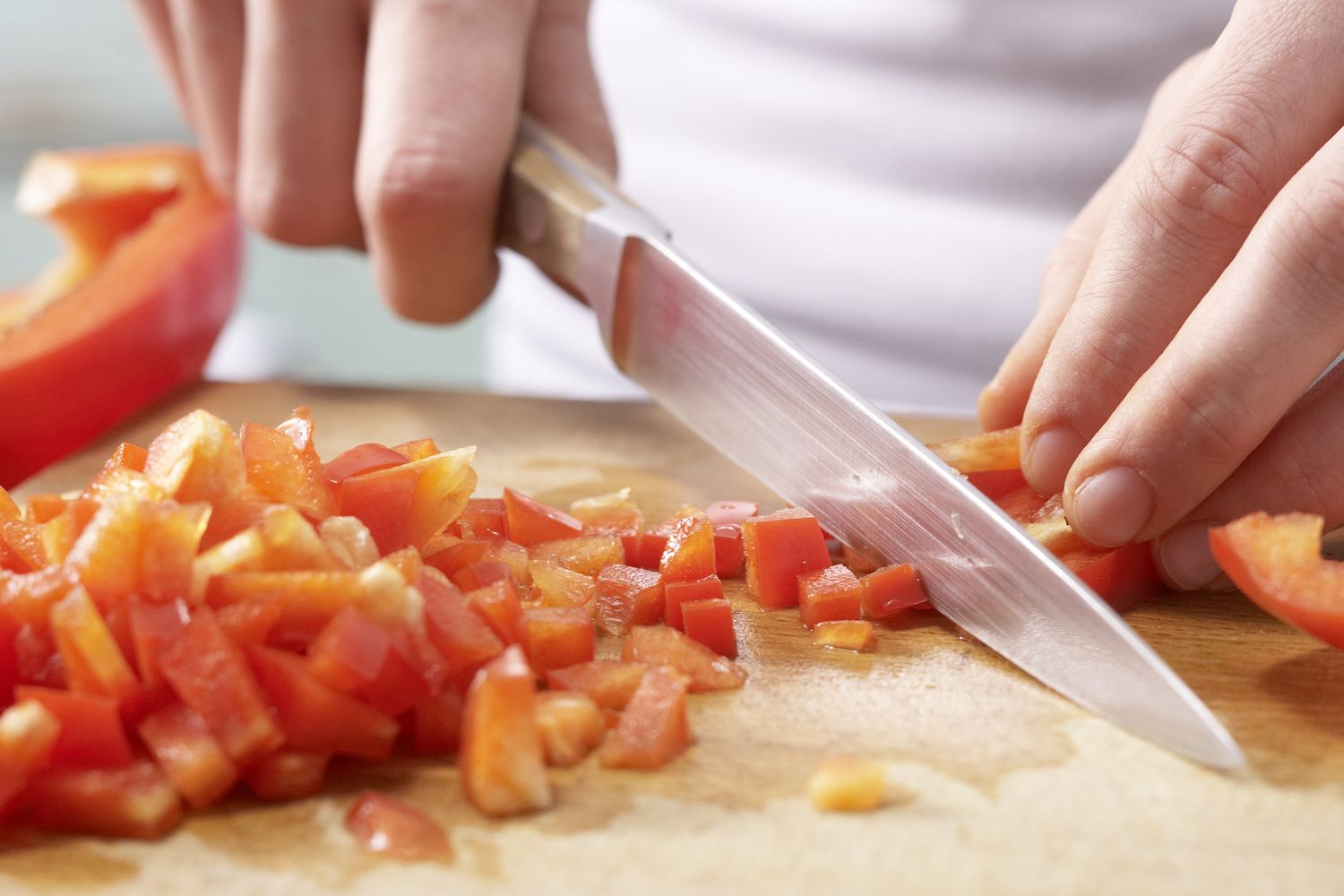 Step: 2/10
Peel and finely dice the onion and garlic.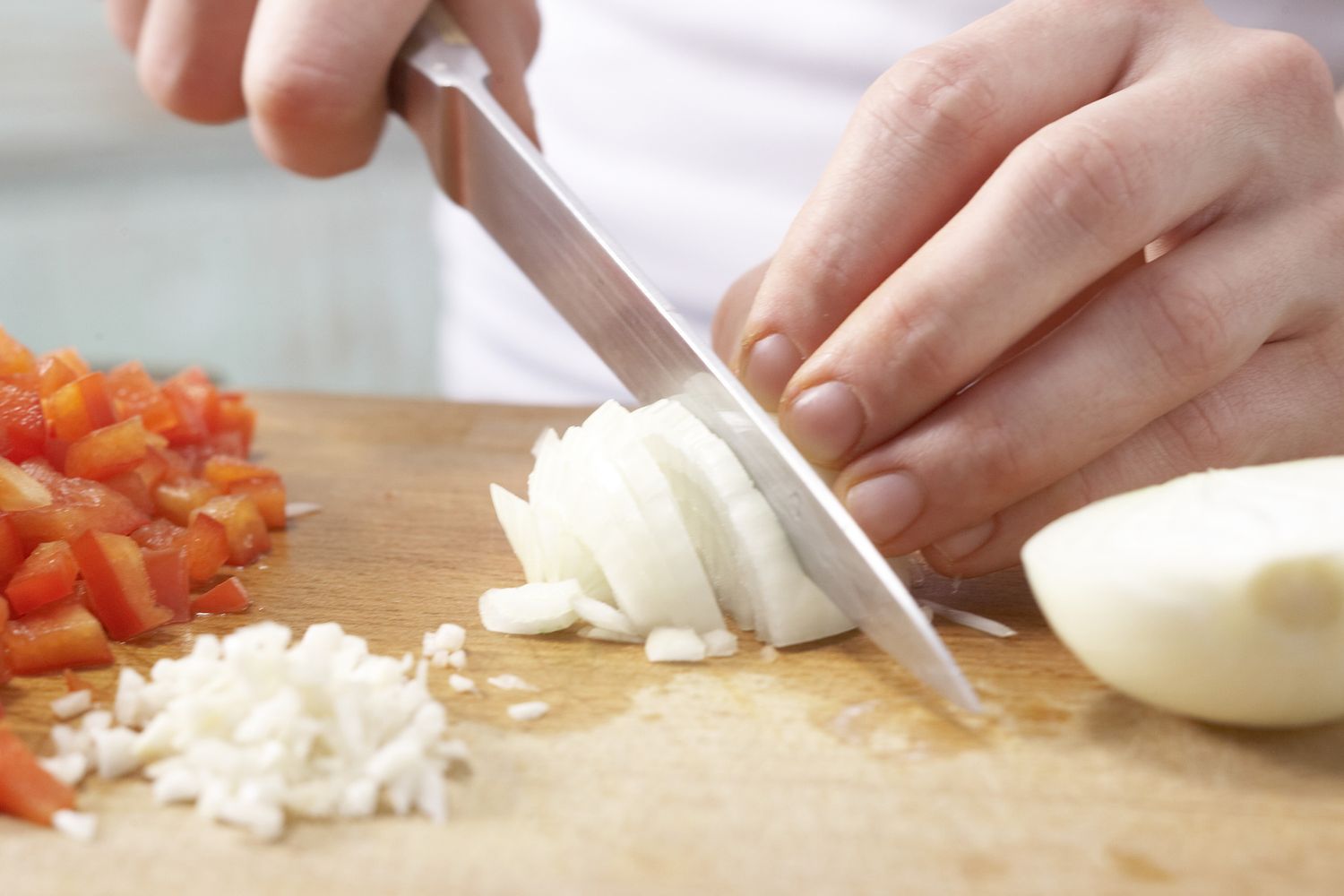 Step: 3/10
Wash the asparagus, peel the lower third and cut off the woody ends. Cut into 1.2 inch lengths.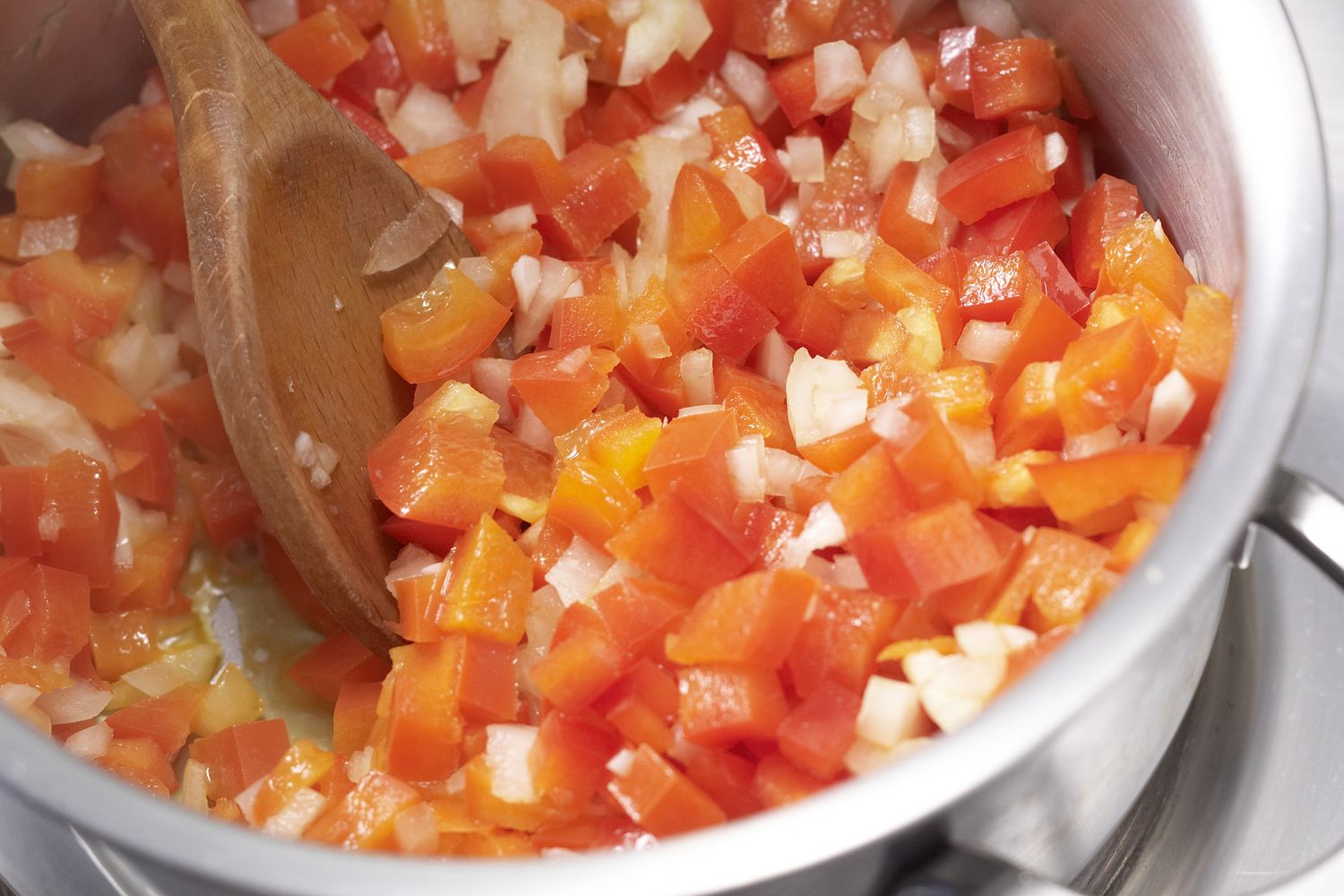 Step: 4/10
Heat 2 tbsp oil in a pan and sauté the onions, garlic and peppers for 2-3 minutes. Sprinkle with flour.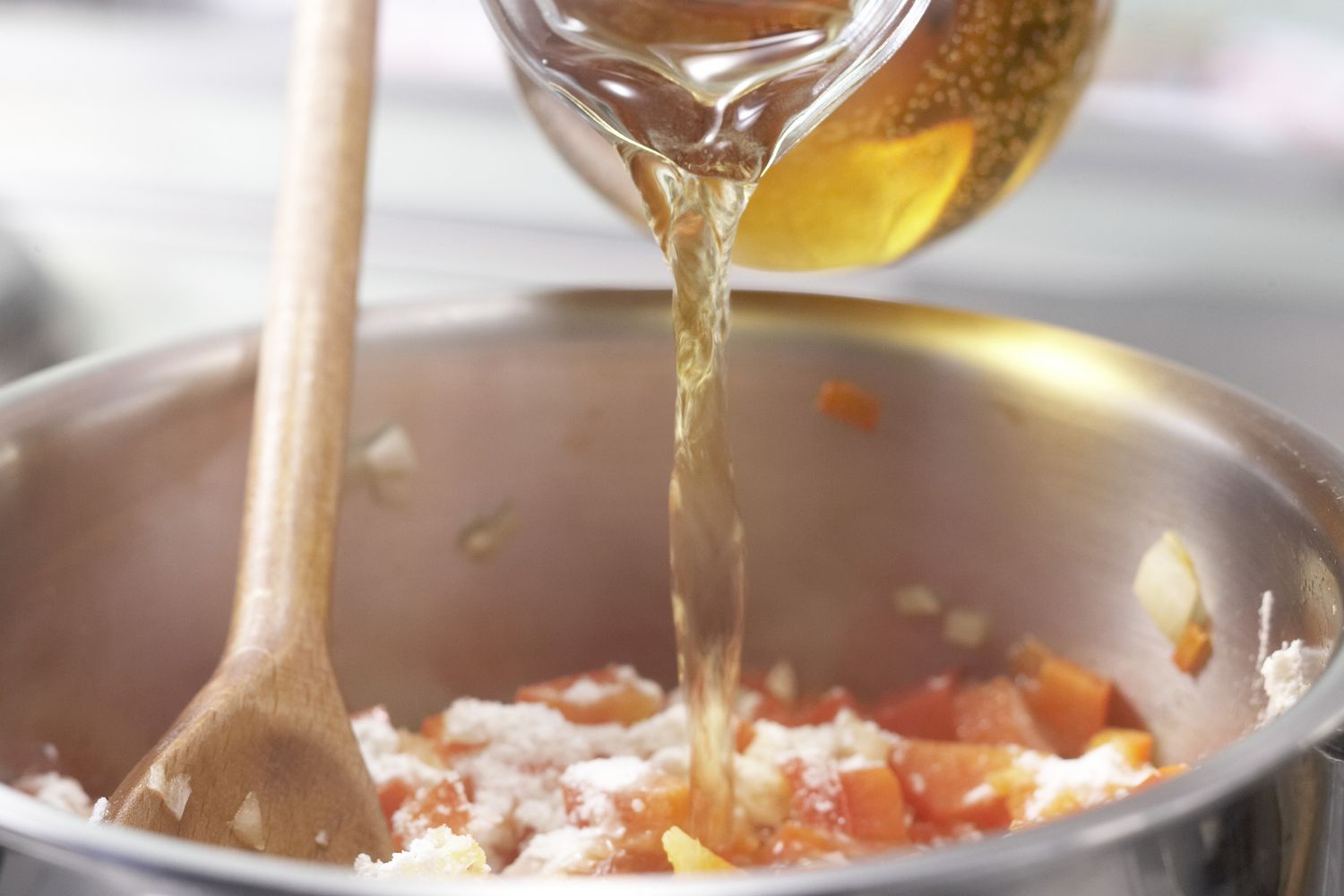 Step: 5/10
Stir in the cream and vegetable stock and season with salt, pepper and sugar. Cook for around 10 minutes over a medium heat, stirring occasionally.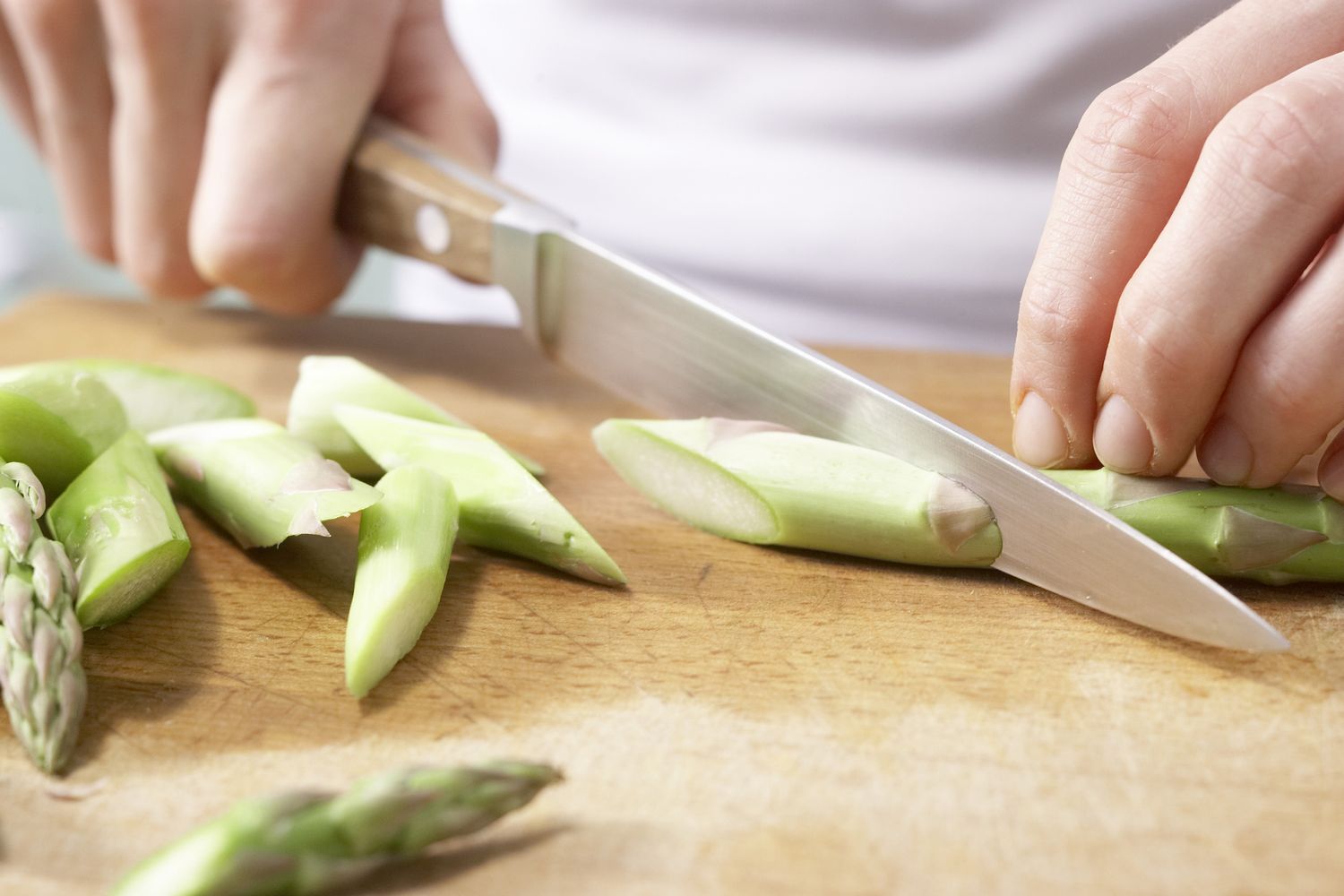 Step: 6/10
Meanwhile, cook the asparagus in boiling salted water for 3 minutes, remove with a slotted spoon, rinse under cold water and drain again.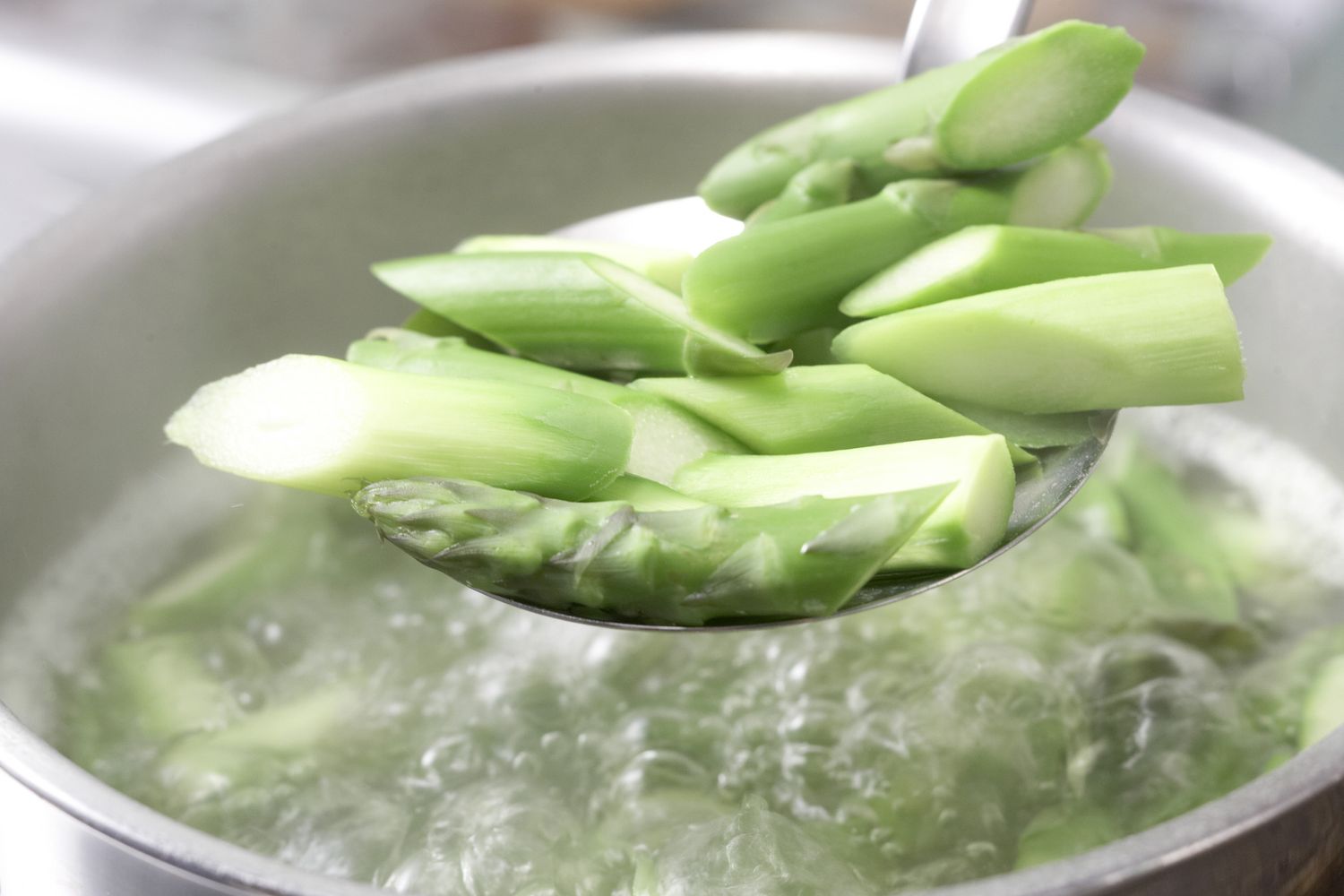 Step: 7/10
Cook the gnocchi in the asparagus water according to pack instructions, then drain. Puree the pepper sauce with a hand blender.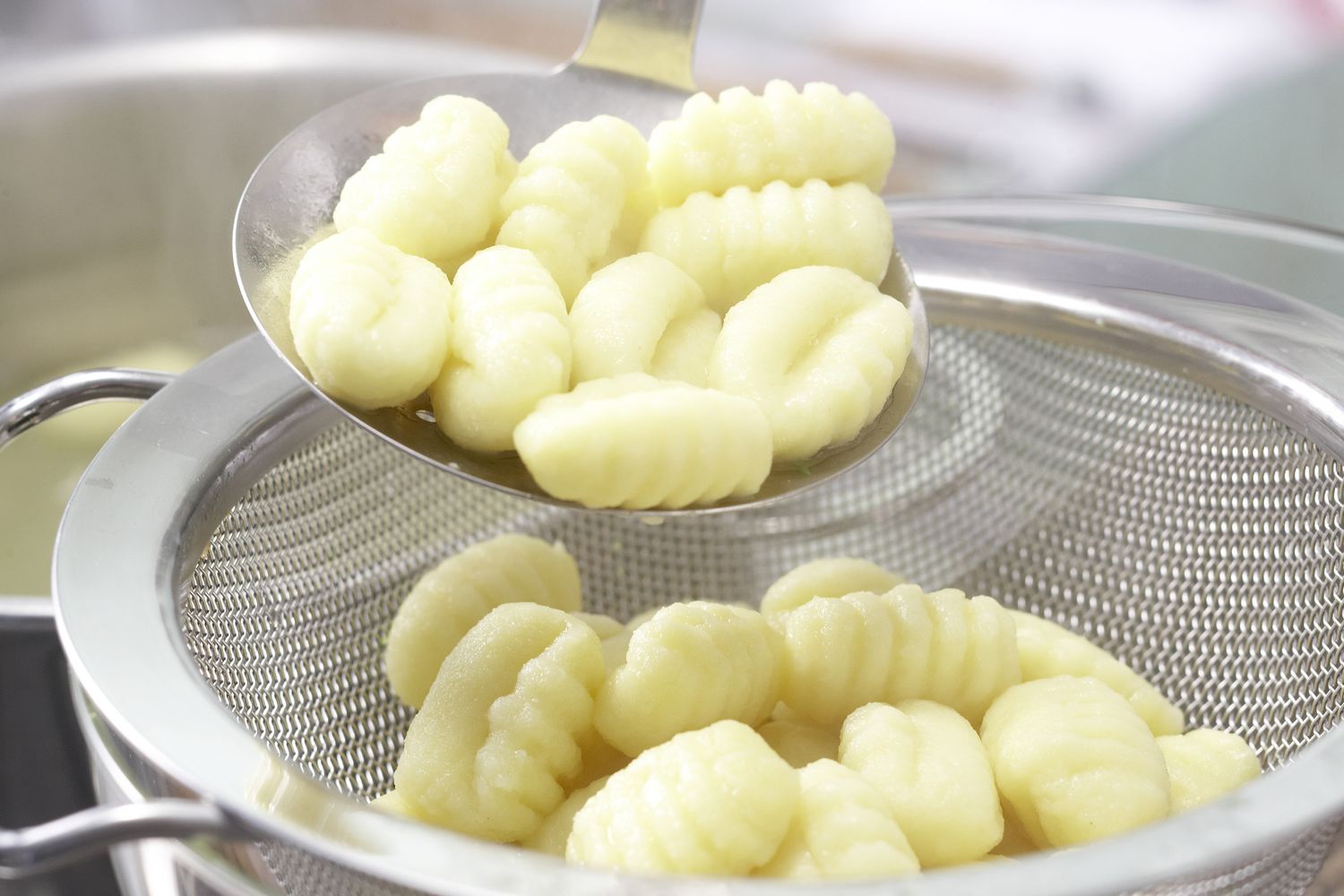 Step: 8/10
Finely dice the ham. Finely grate the cheese. Wash the thyme, shake dry and roughly chop the leaves.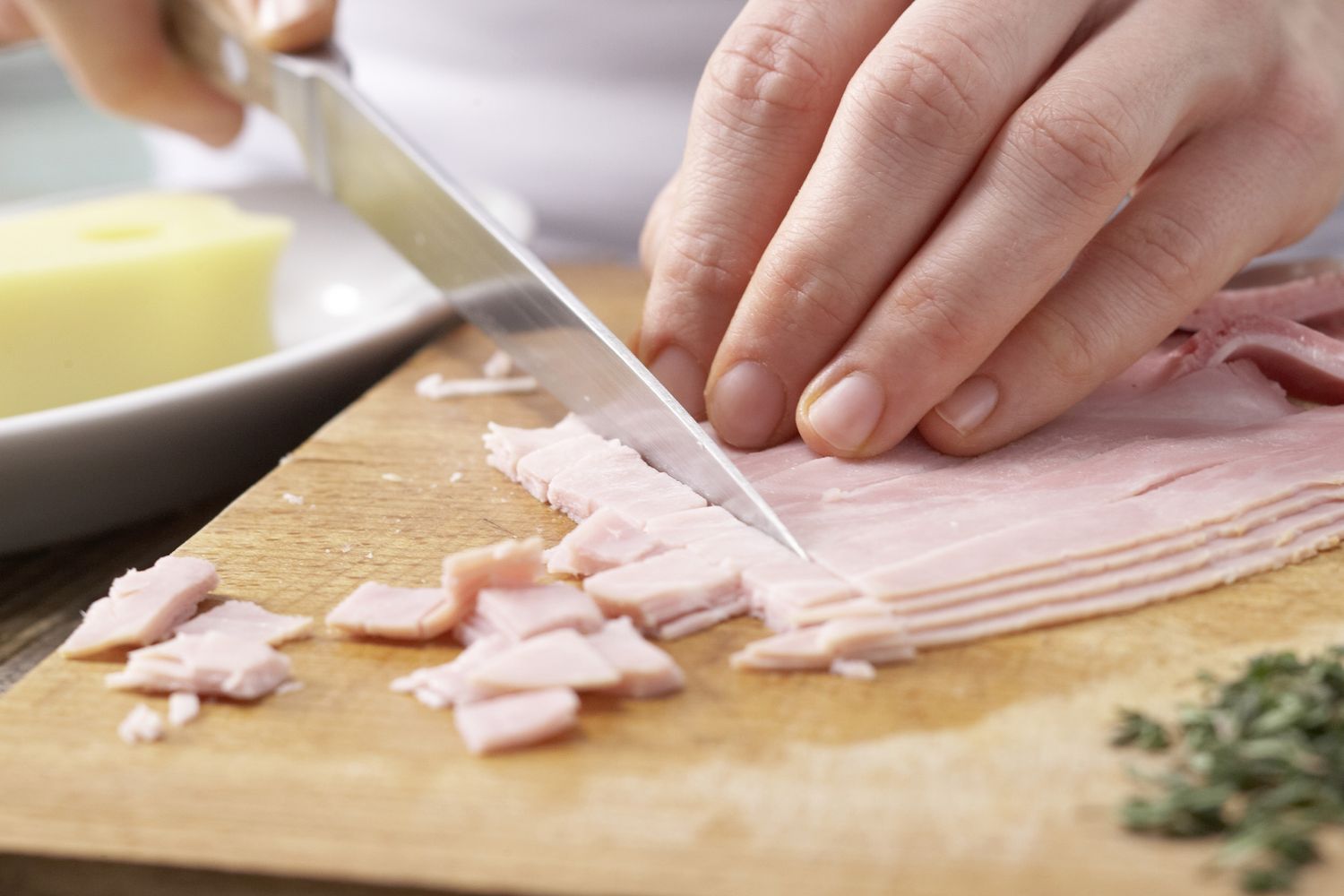 Step: 9/10
Grease an ovenproof dish with the remaining oil. Mix together the asparagus, gnocchi, thyme and ham and pour into the dish.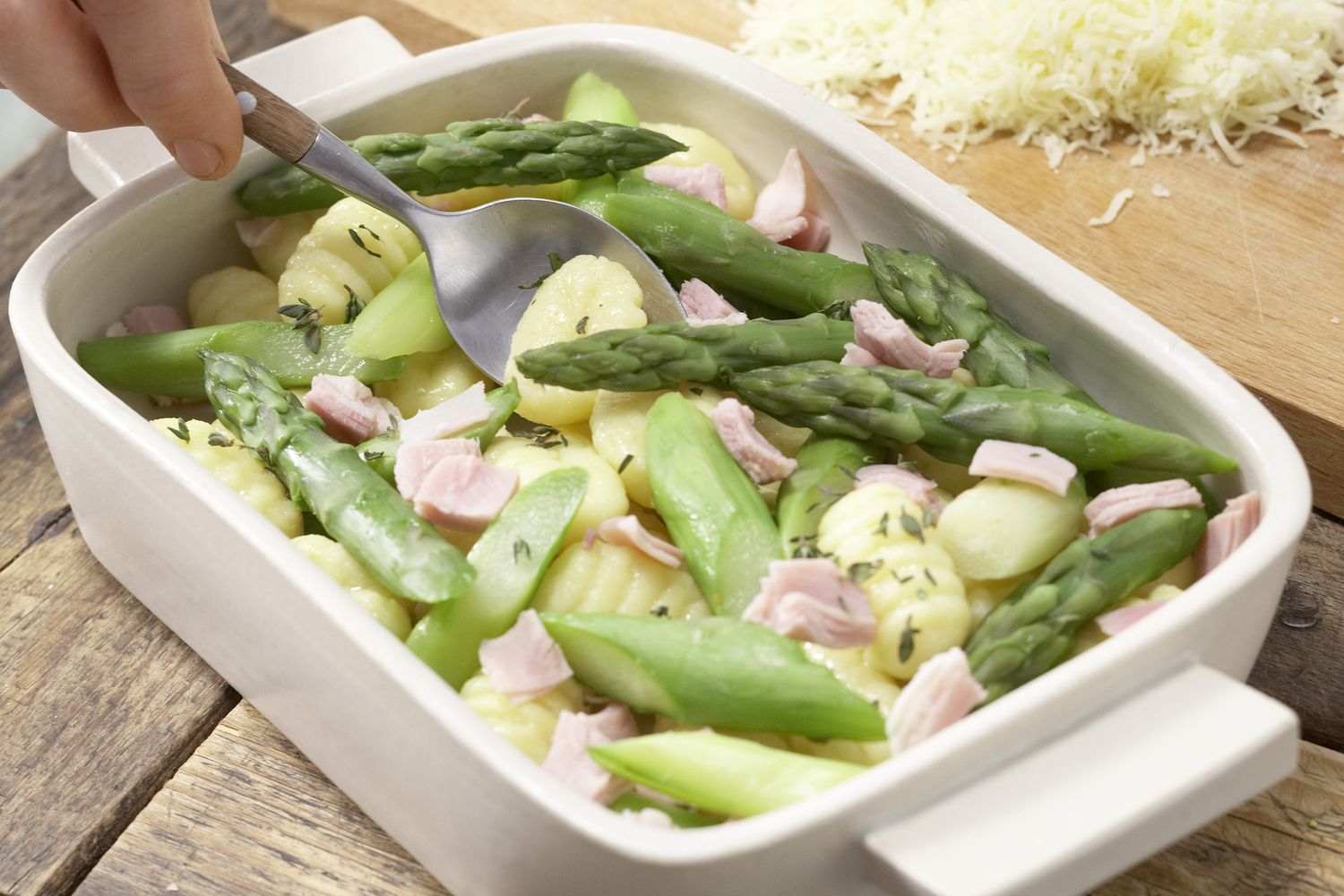 Step: 10/10
Top with the pepper sauce, sprinkle with cheese and place in a preheated oven at 425°F (400°F fan, gas 7).