Step: 1/7
Peel the onions, halve and cut into thin slices.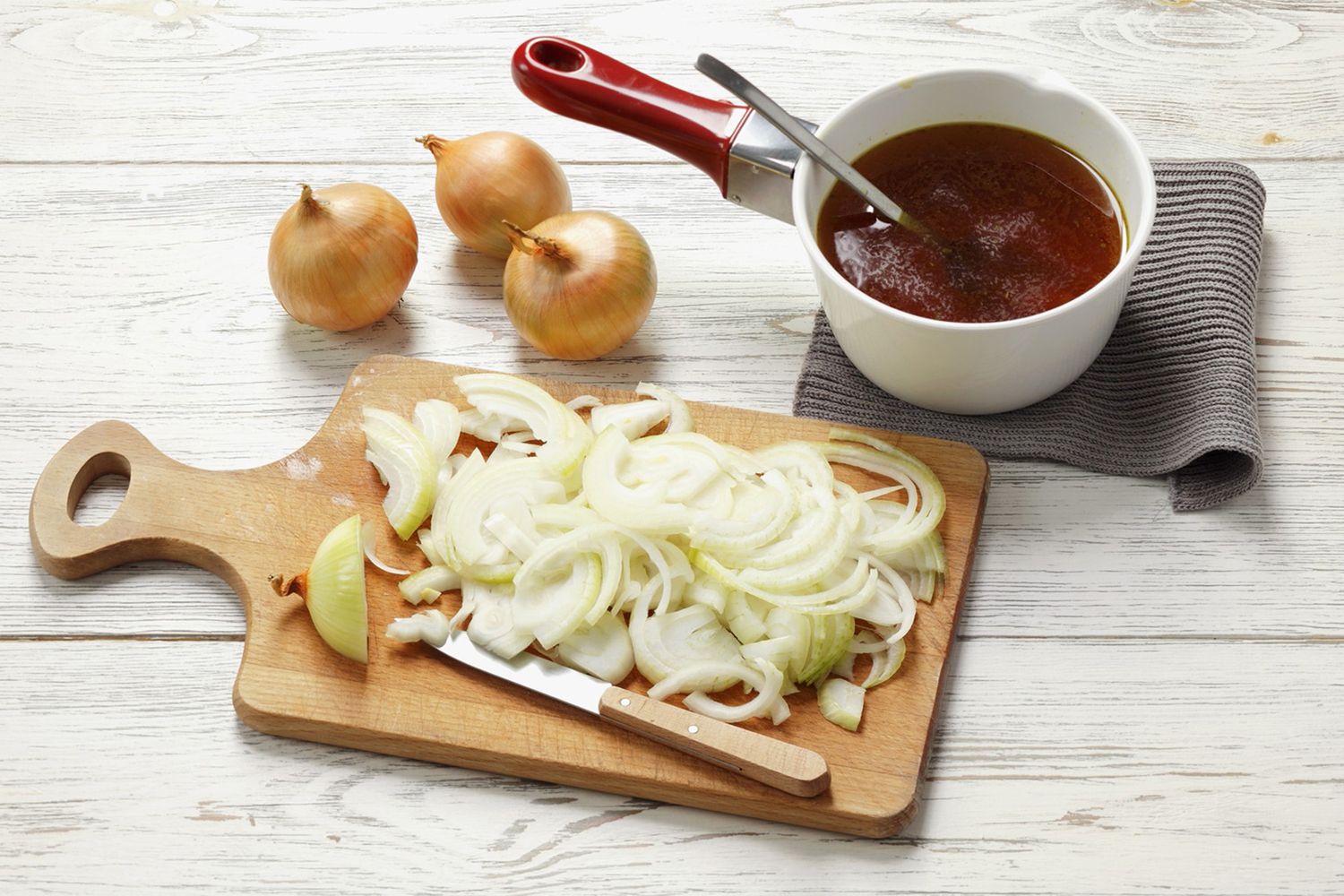 Step: 2/7
Heat the oil in a frying pan and slowly saute the onions for 10 minutes until soft, stirring.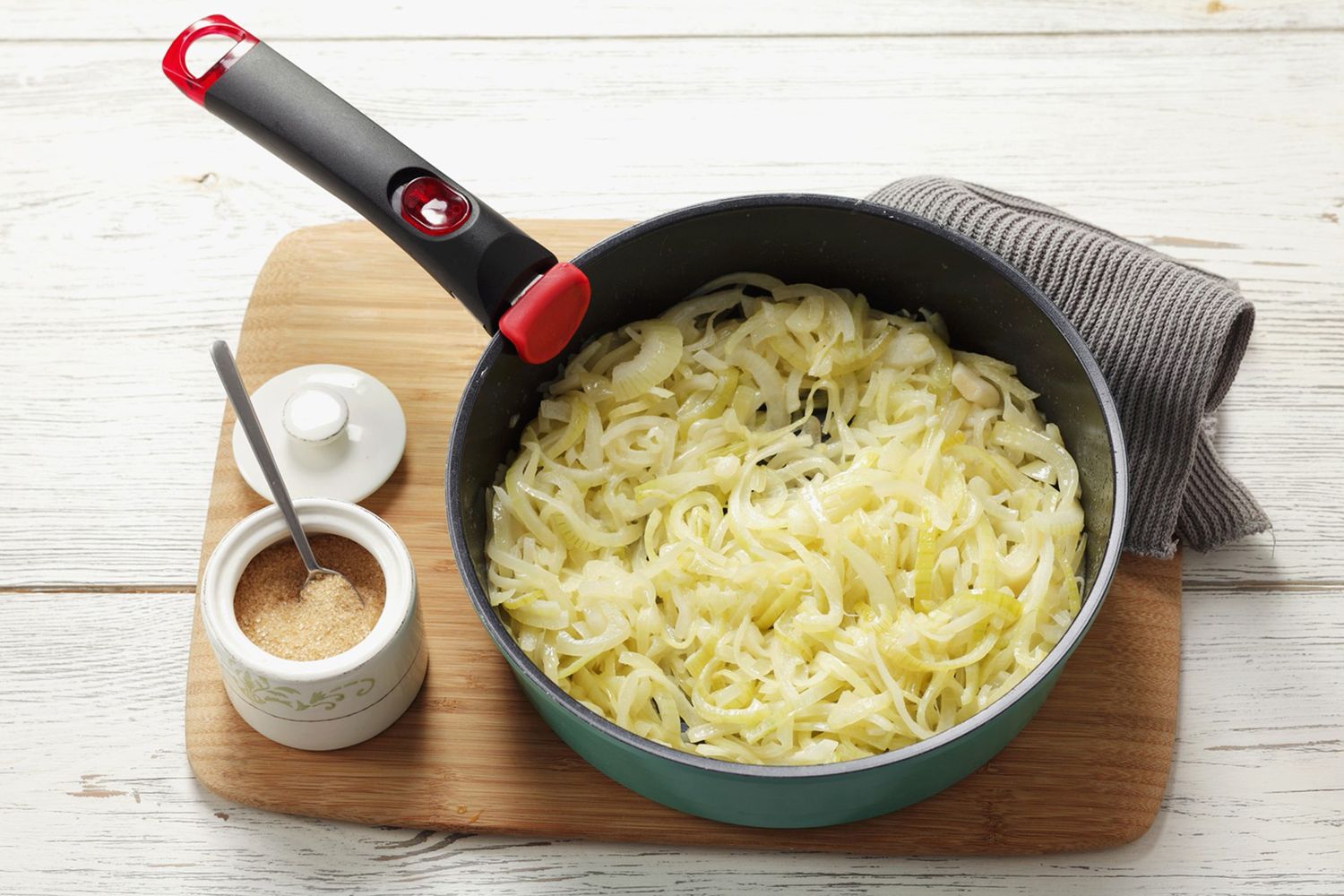 Step: 3/7
Season with sugar, salt, mild paprika powder, pepper, caraway and cayenne pepper.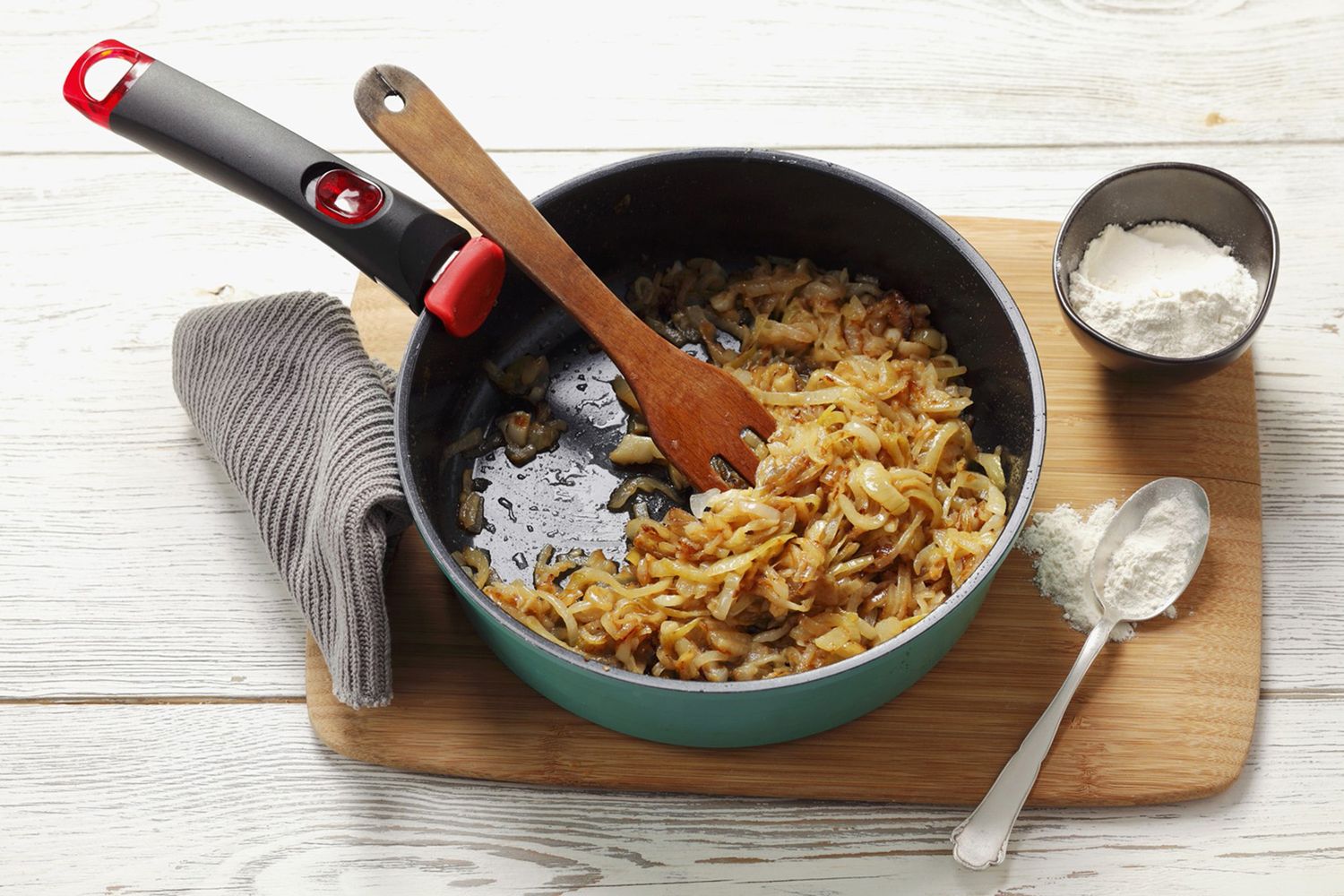 Step: 4/7
Simmer for about 10 minutes, stirring occasionally, until golden brown.
Step: 5/7
Sprinkle in with flour and mix well. Pour in the stock and wine, add the bay leaves, bring to the boil and simmer gently for 15 minutes.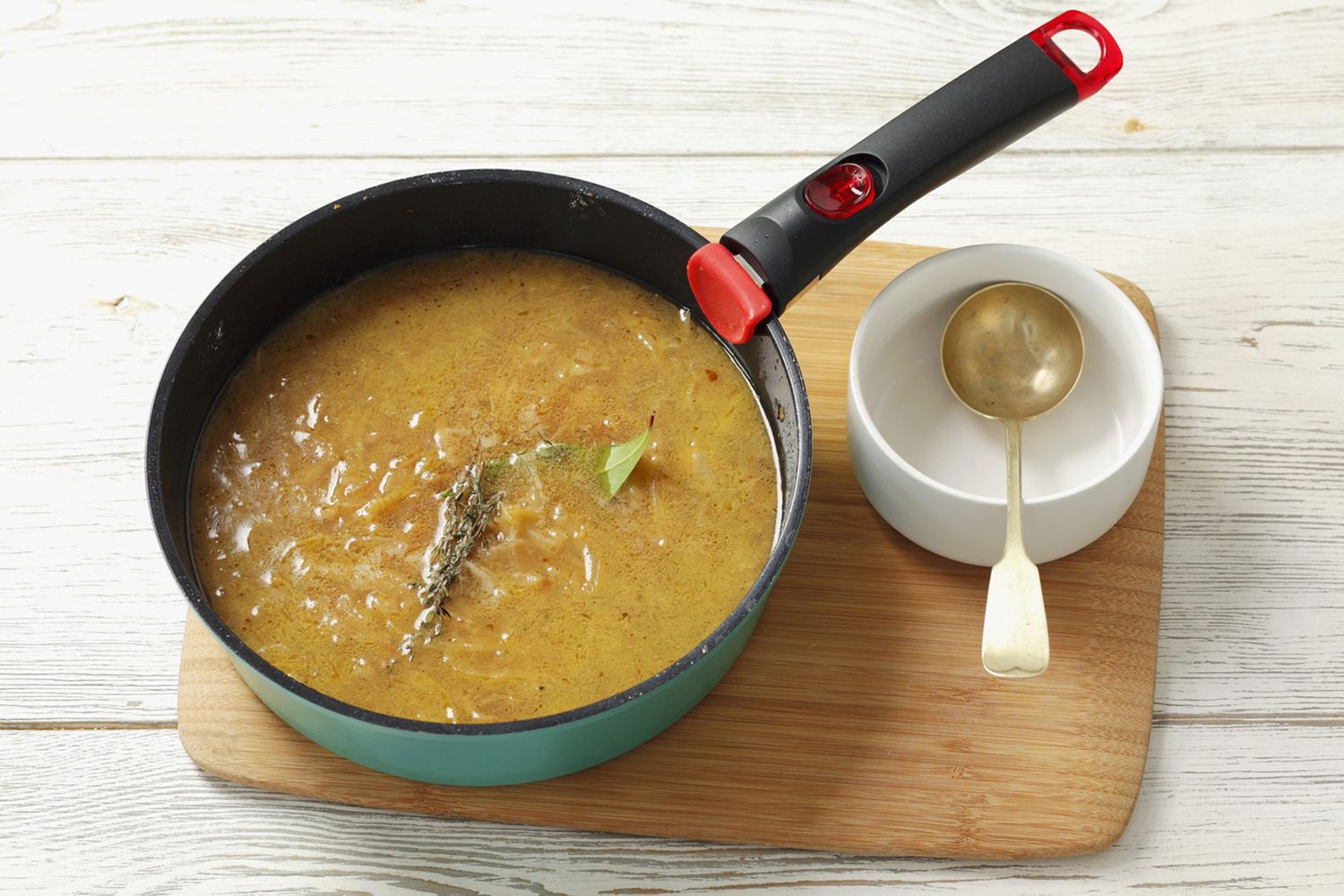 Step: 6/7
Peel the garlic and crush it into the soup. Season with lemon juice, salt and pepper.
Step: 7/7
Preheat the grill. Sprinkle the French bread slices with the cheese and grill for 2 minutes until the cheese has melted. Place the soup in bowls and place a French bread slice on each one. Sprinkle with thyme and serve immediately.