Step: 1/12
Wash the potatoes, cook in boiling salted water for about 25 minutes, then drain and allow to cool. Meanwhile, wash and halve the peppers, deseed and place, skin side up, on a baking tray.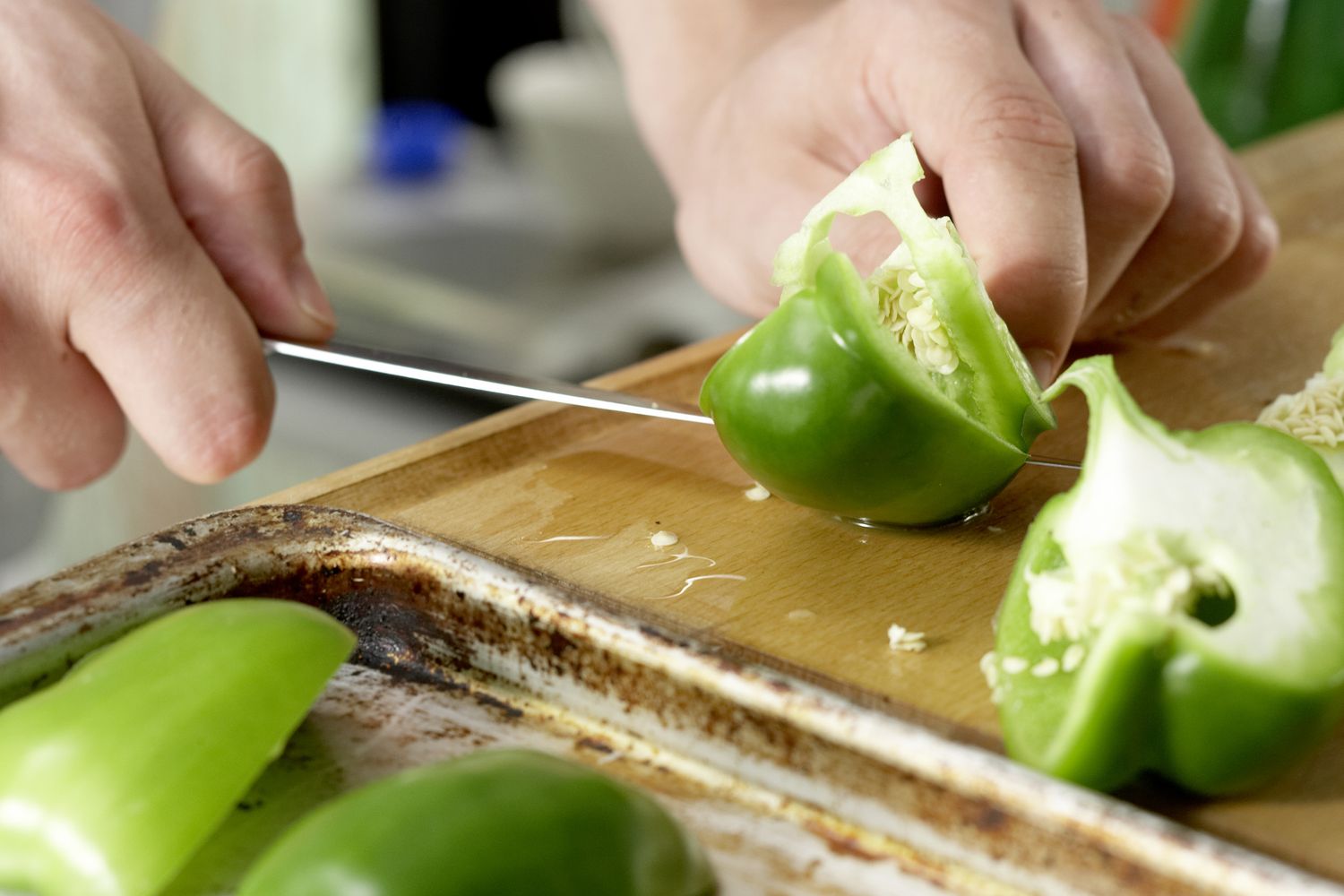 Step: 2/12
Cook the peppers under a preheated hot grill until they turn black and the skin blisters. Transfer them to a bowl and leave to rest for about 10 minutes.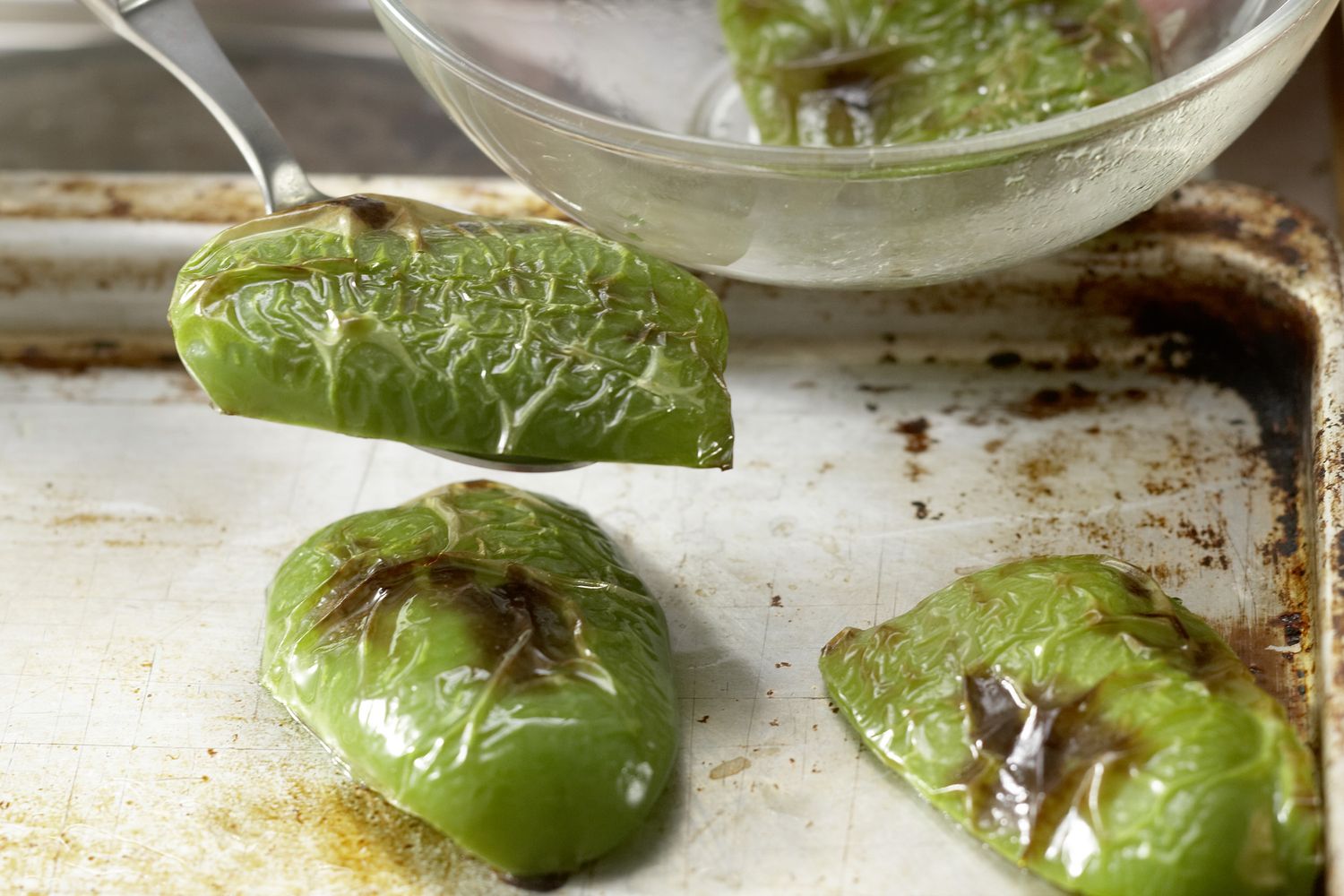 Step: 3/12
Peel the peppers and cut into fine strips.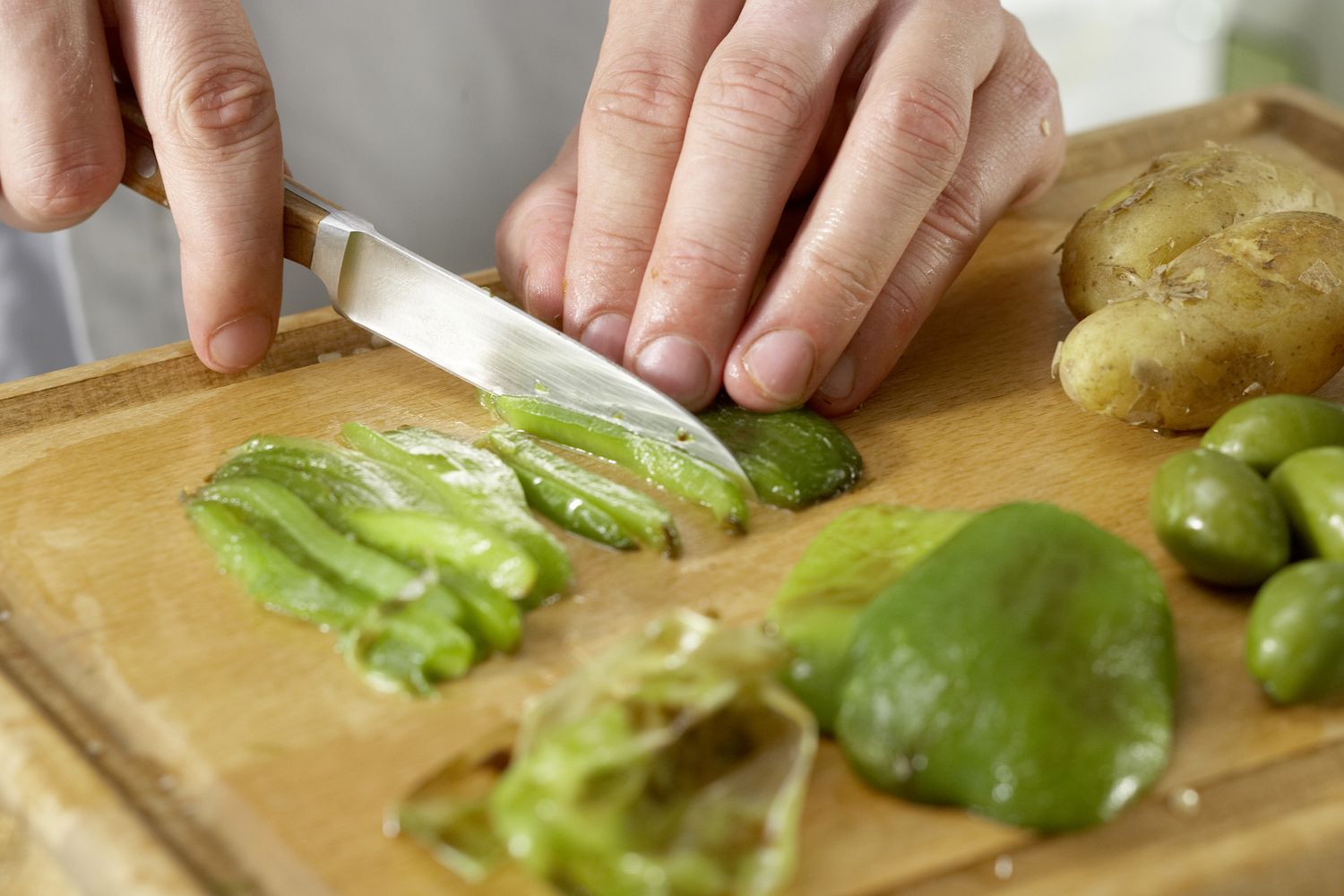 Step: 4/12
Peel and slice the garlic.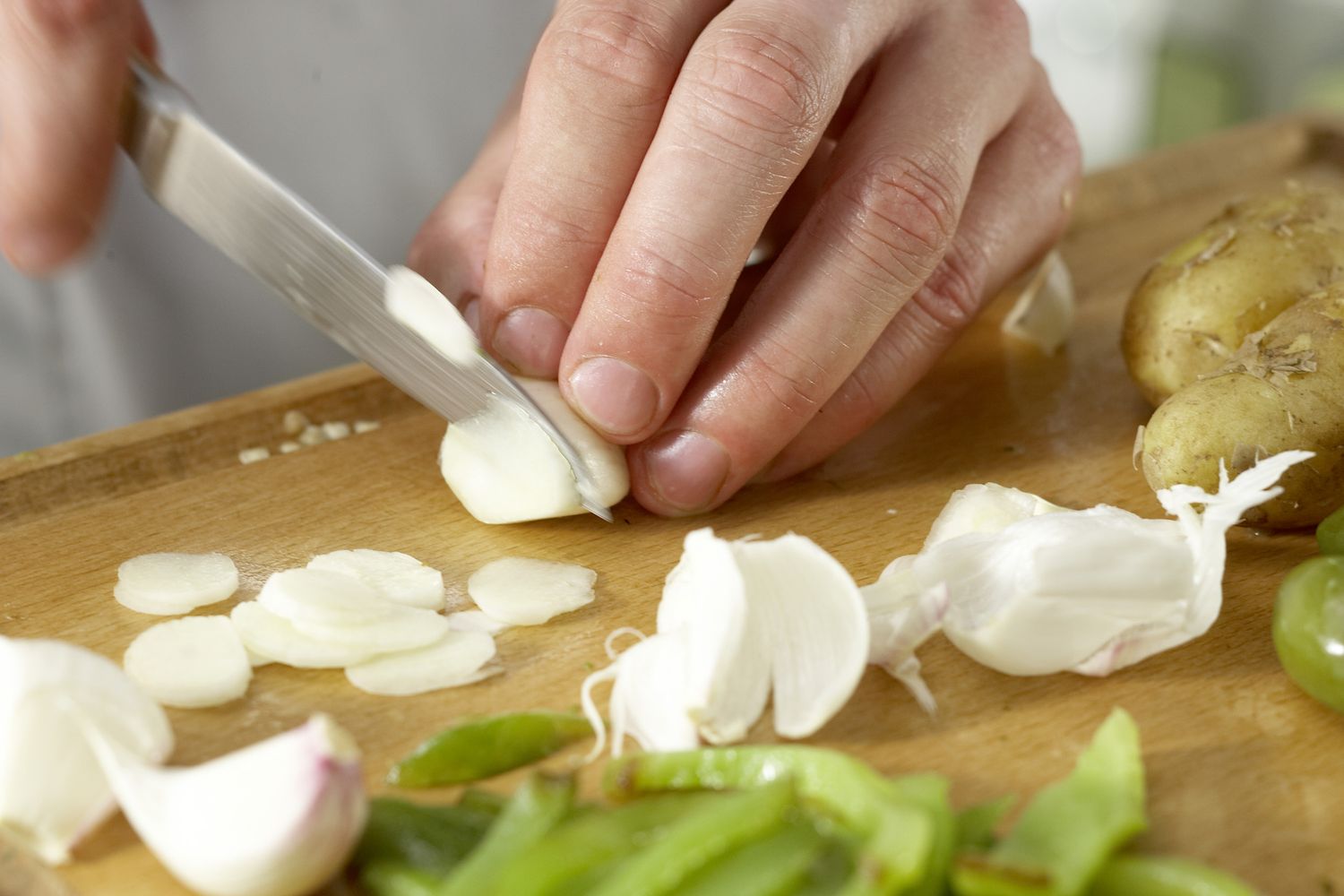 Step: 5/12
Wash the spring onions and cut into fine slices.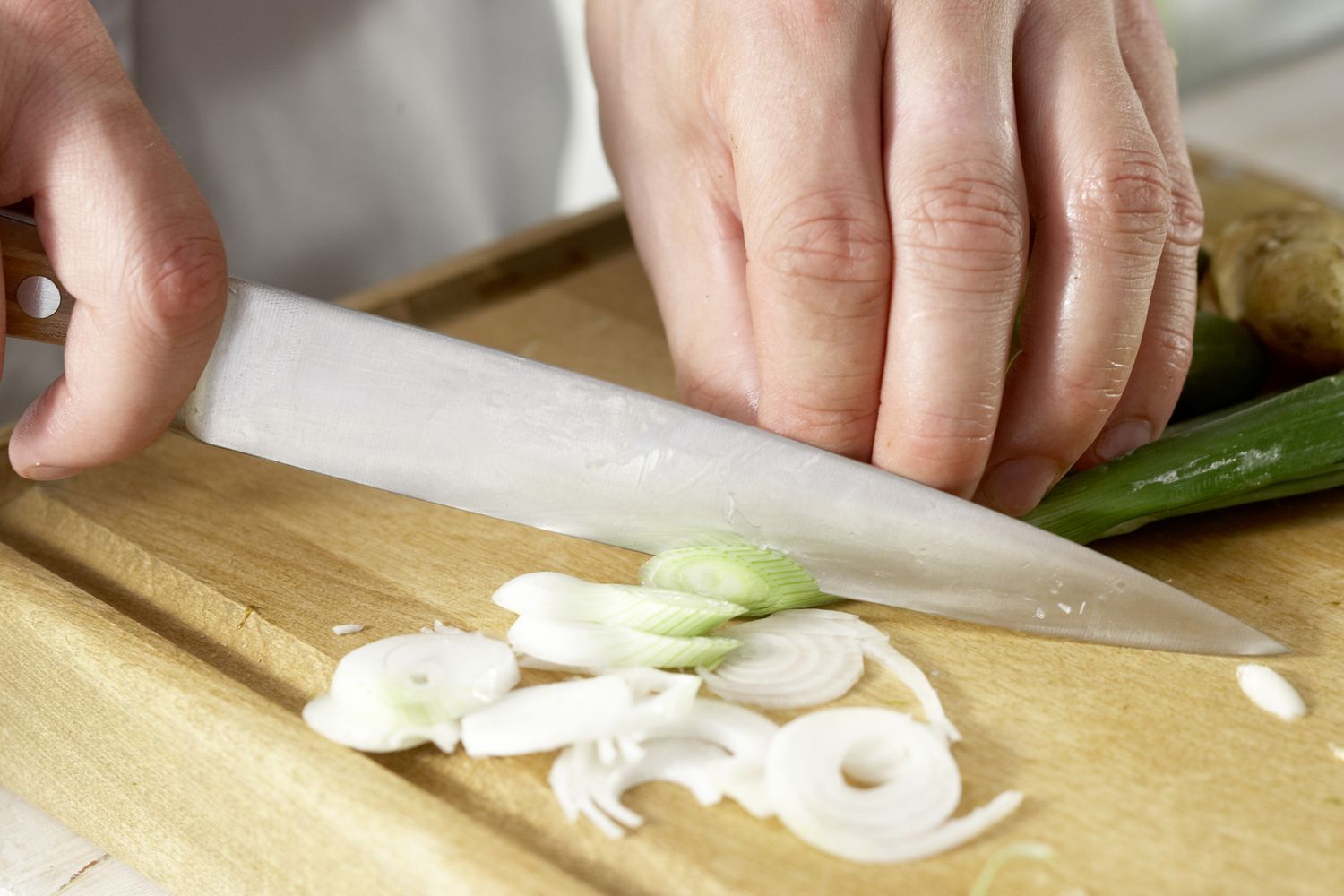 Step: 6/12
Stone the olives and slice finely.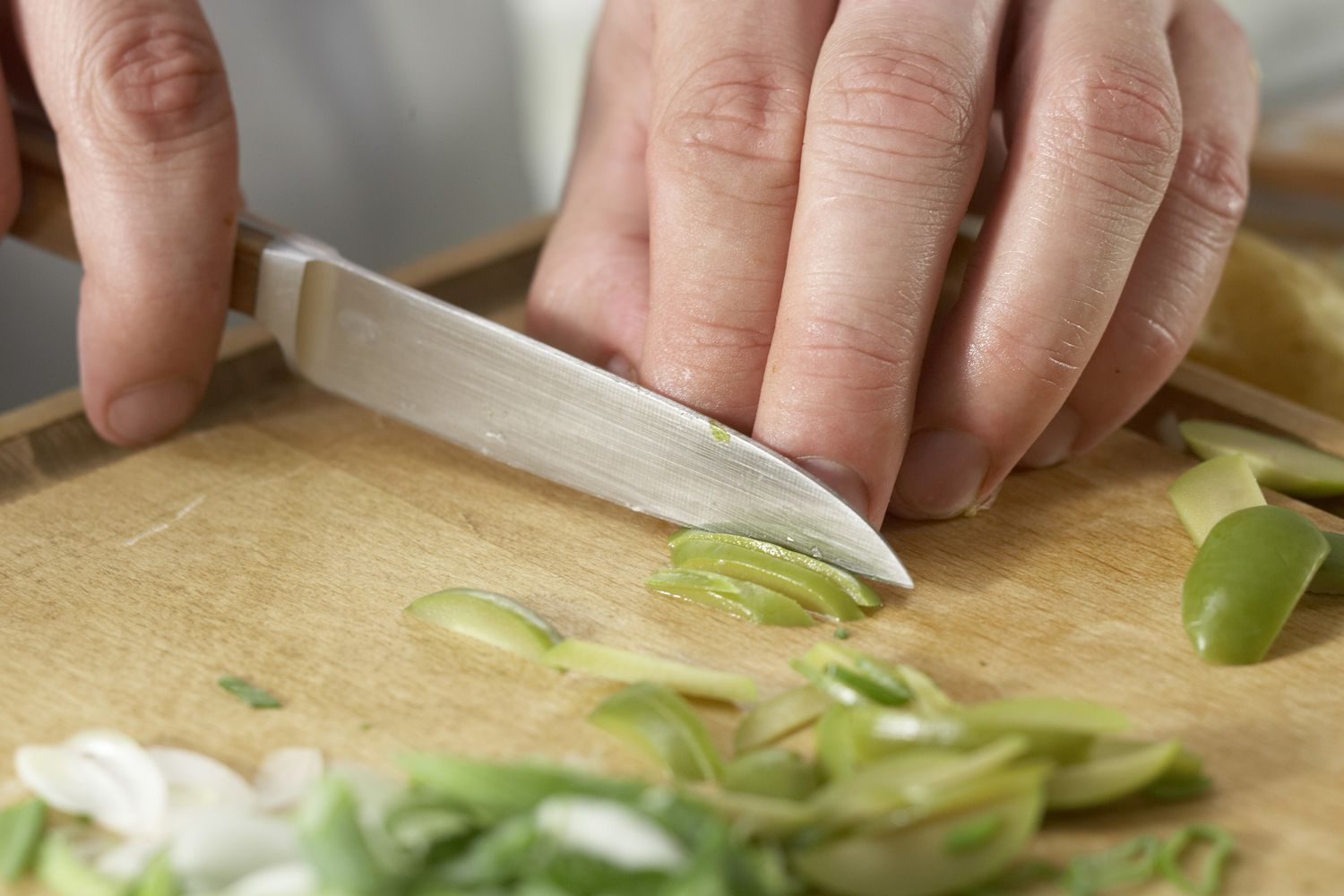 Step: 7/12
Wash the basil, shake dry and chop the leaves.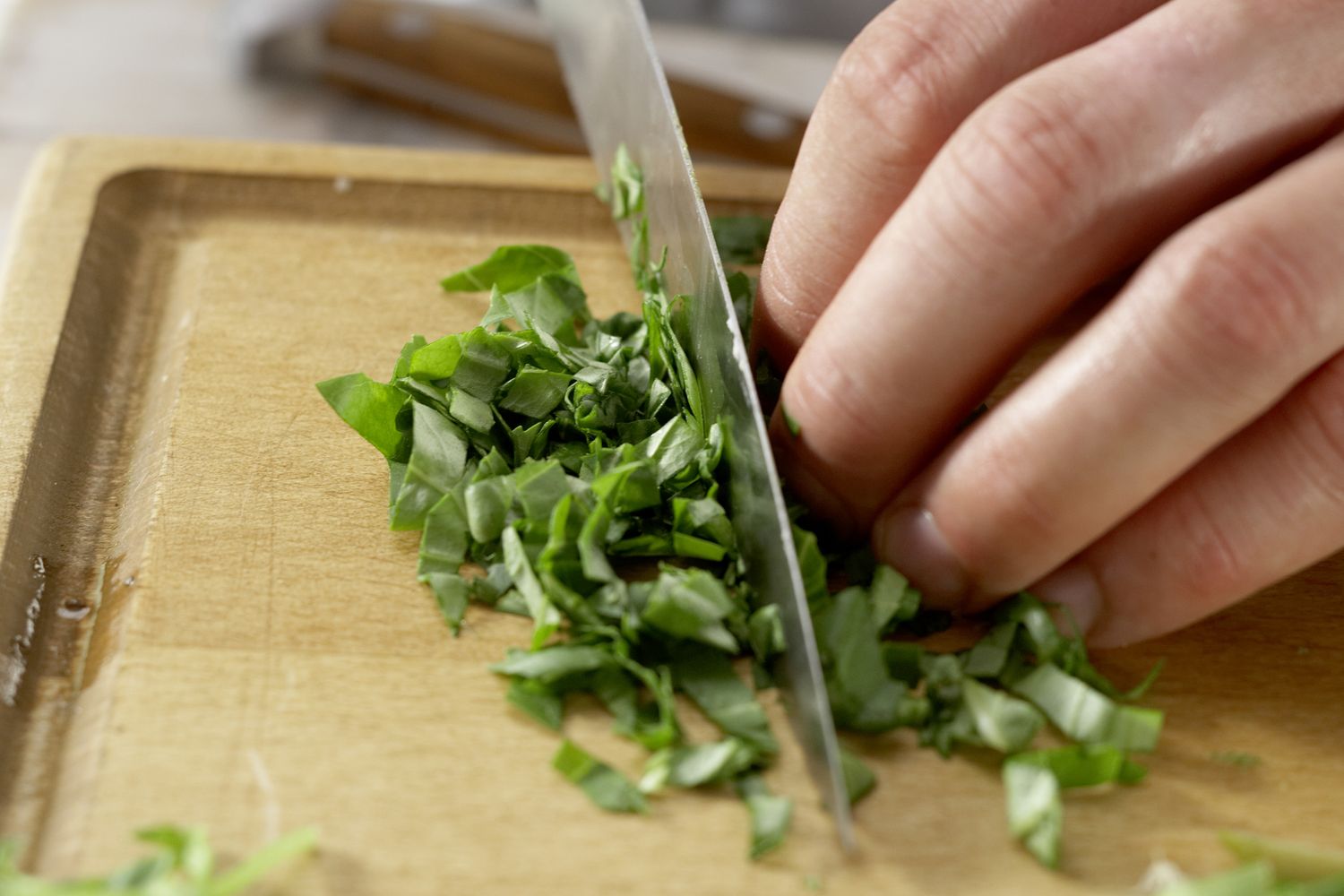 Step: 8/12
Cut the potatoes in half.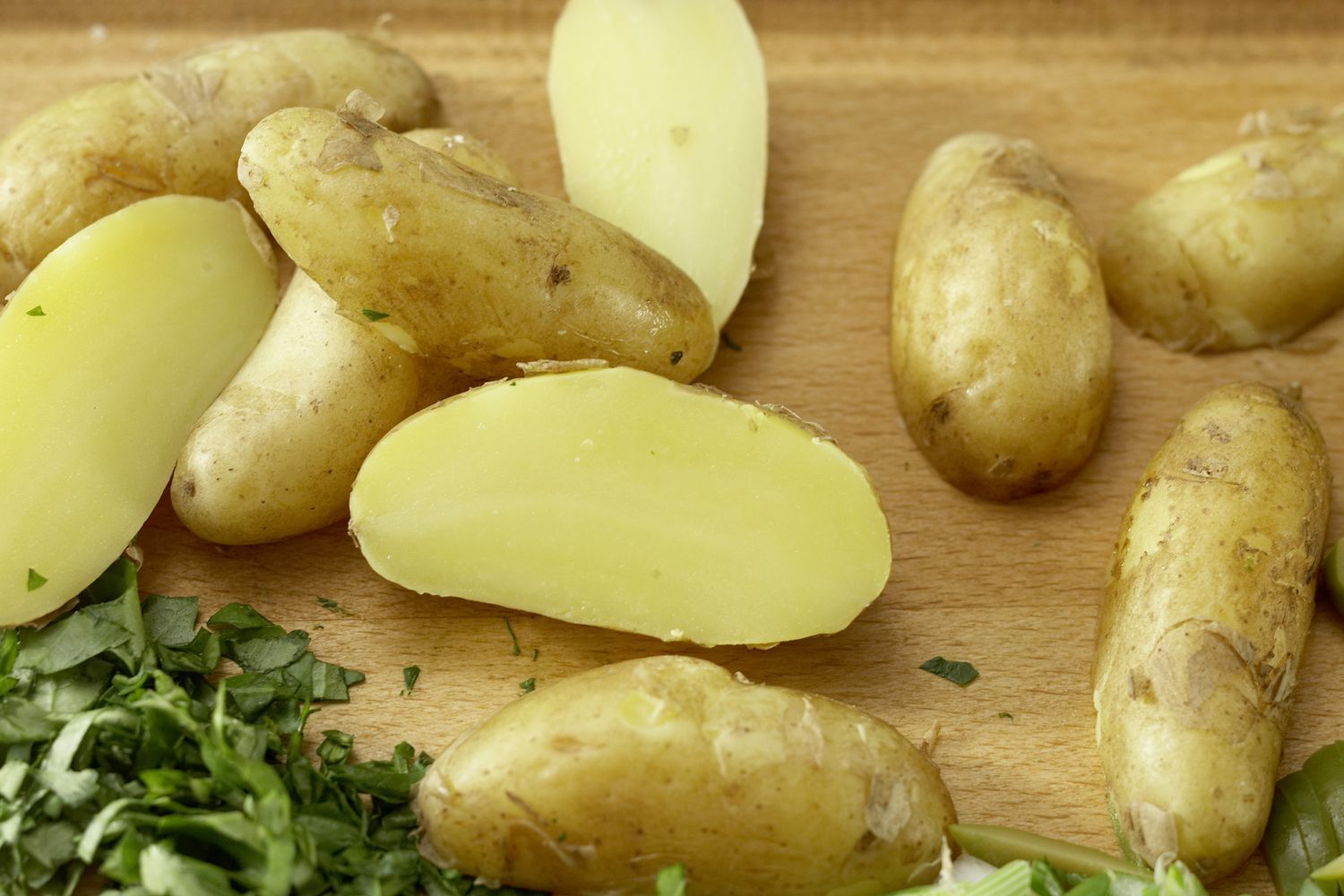 Step: 9/12
Heat the oil in a frying pan and fry the potato halves, cut sides down.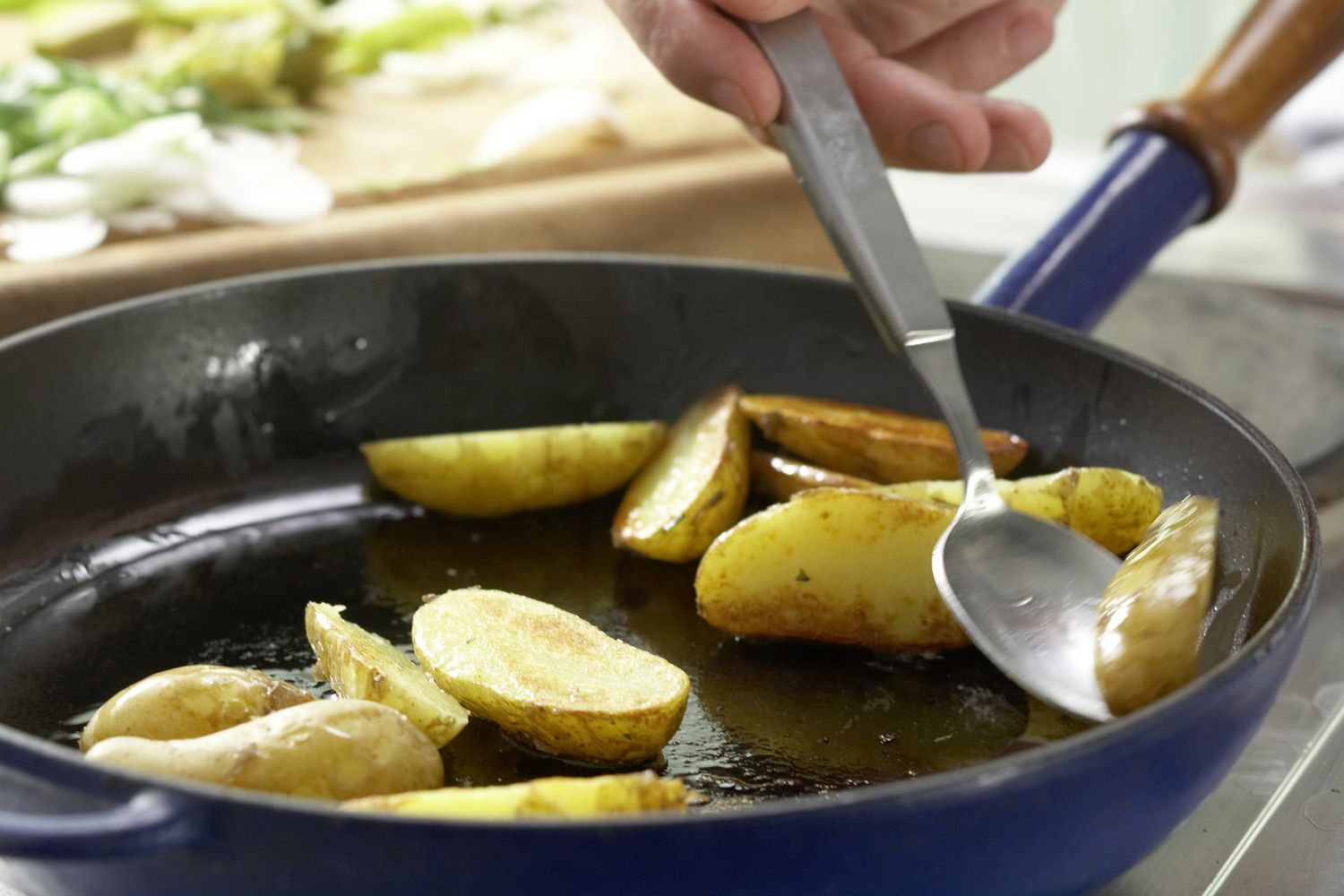 Step: 10/12
Add the garlic and pepper and cook, stirring, for 1-2 minutes. Season with salt and pepper.
Step: 11/12
Add the spring onions, olives and basil to the potatoes and heat briefly.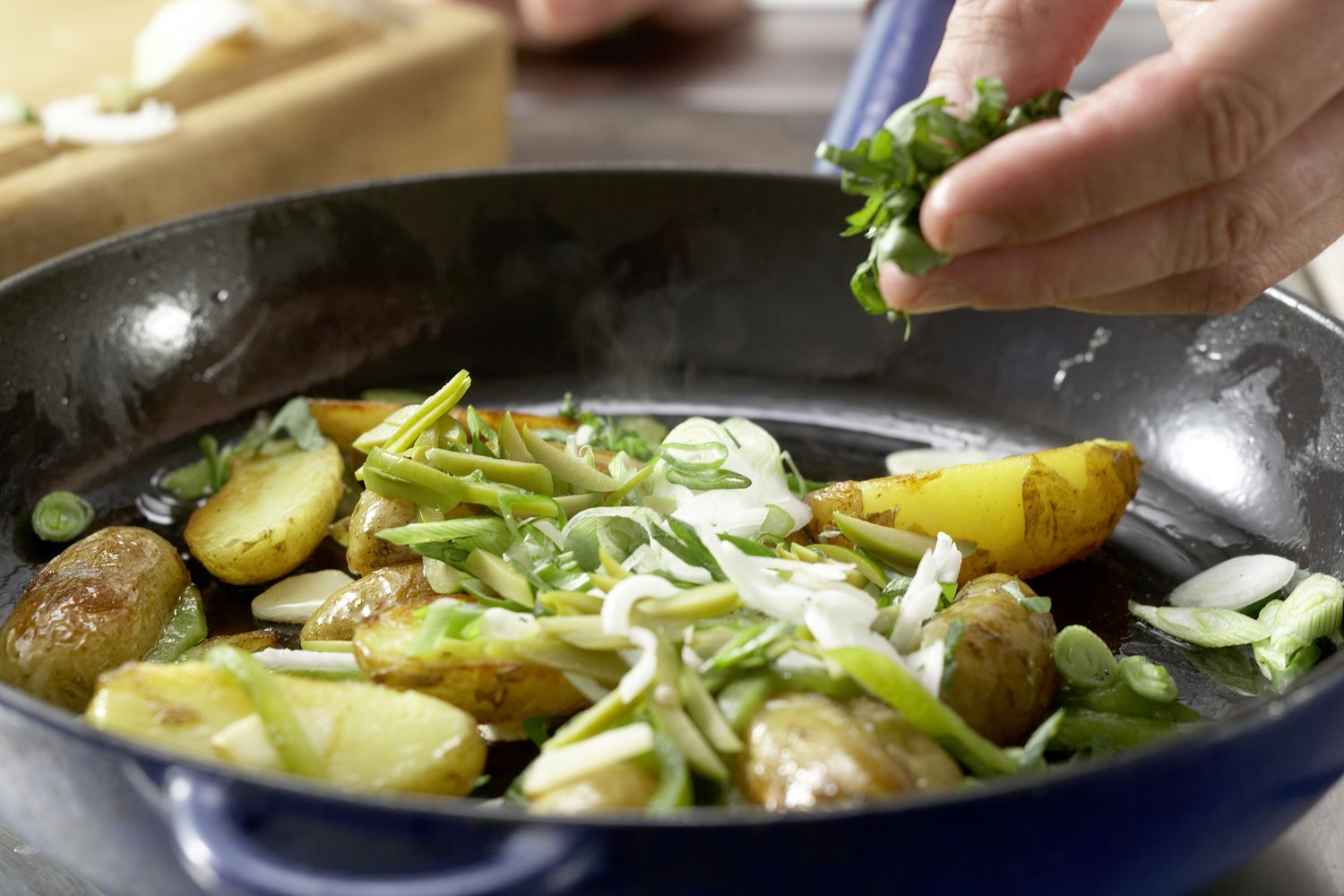 Step: 12/12
Crumble the feta cheese and scatter over the potatoes, along with the sesame seeds, just before serving.