Step: 1/7
Peel the potatoes and cut into 1.2 inch dice. Peel and finely chop the onions and garlic.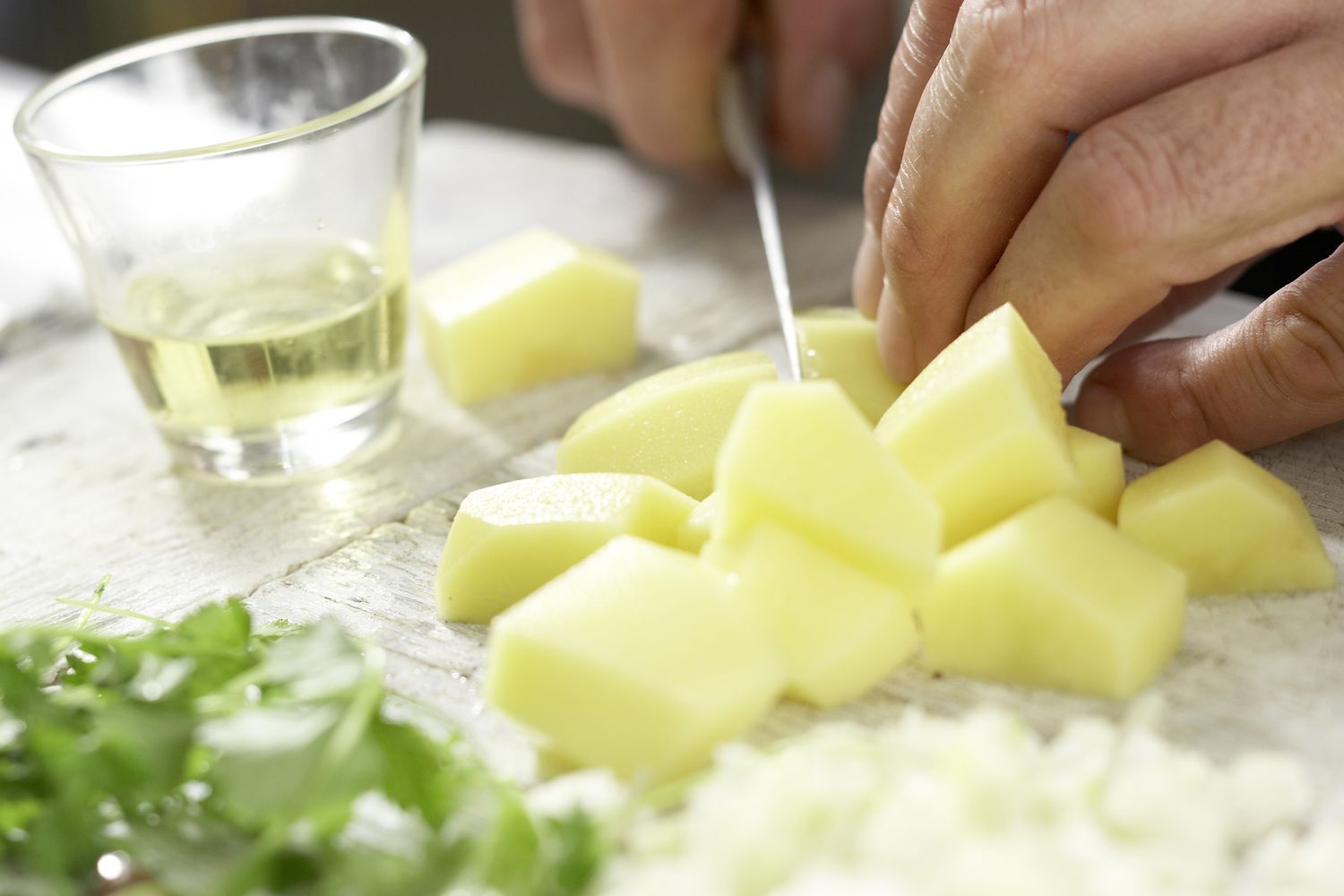 Step: 2/7
Wash and halve the chilies, deseed and finely chop.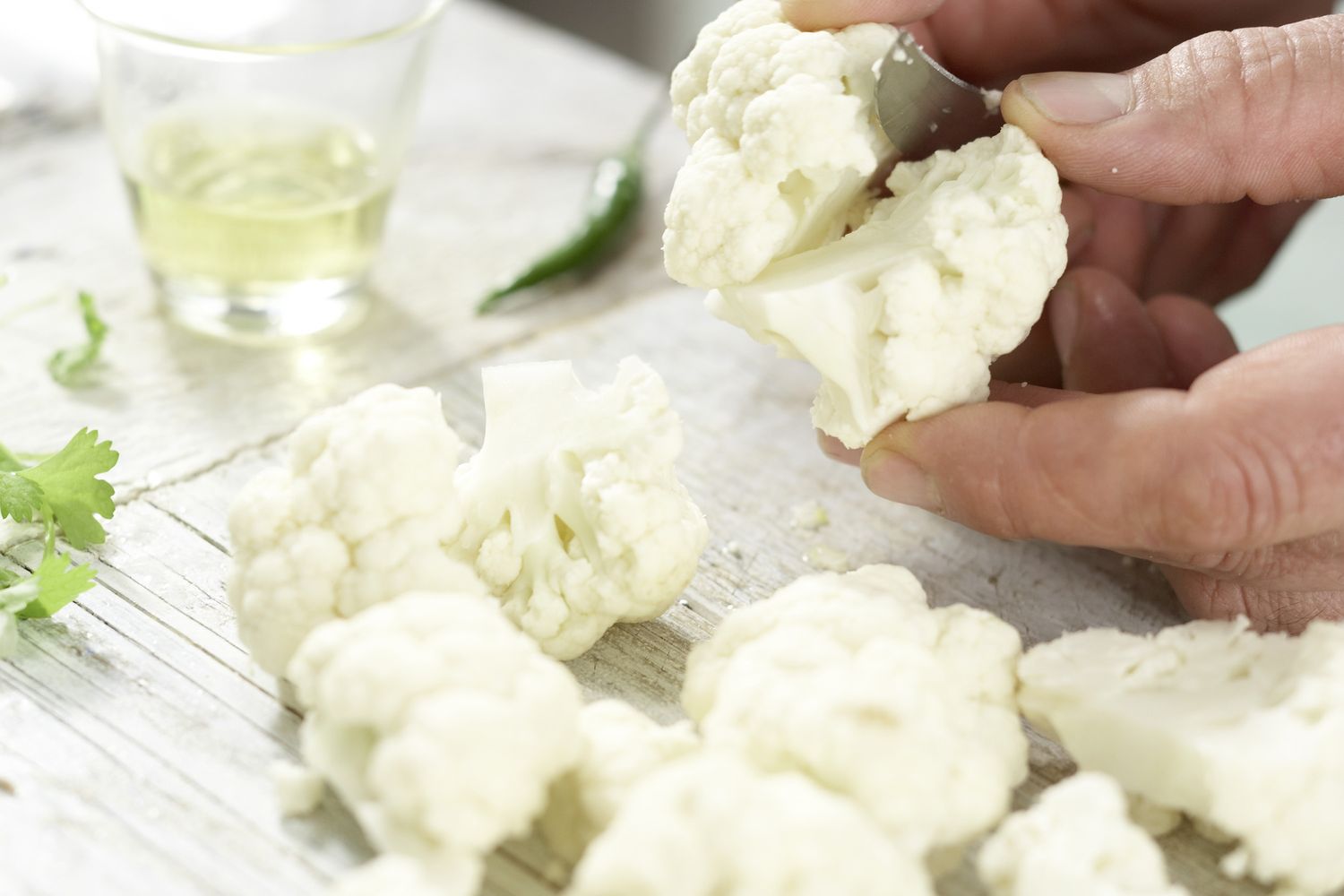 Step: 3/7
Clean the cauliflower and cut into florets.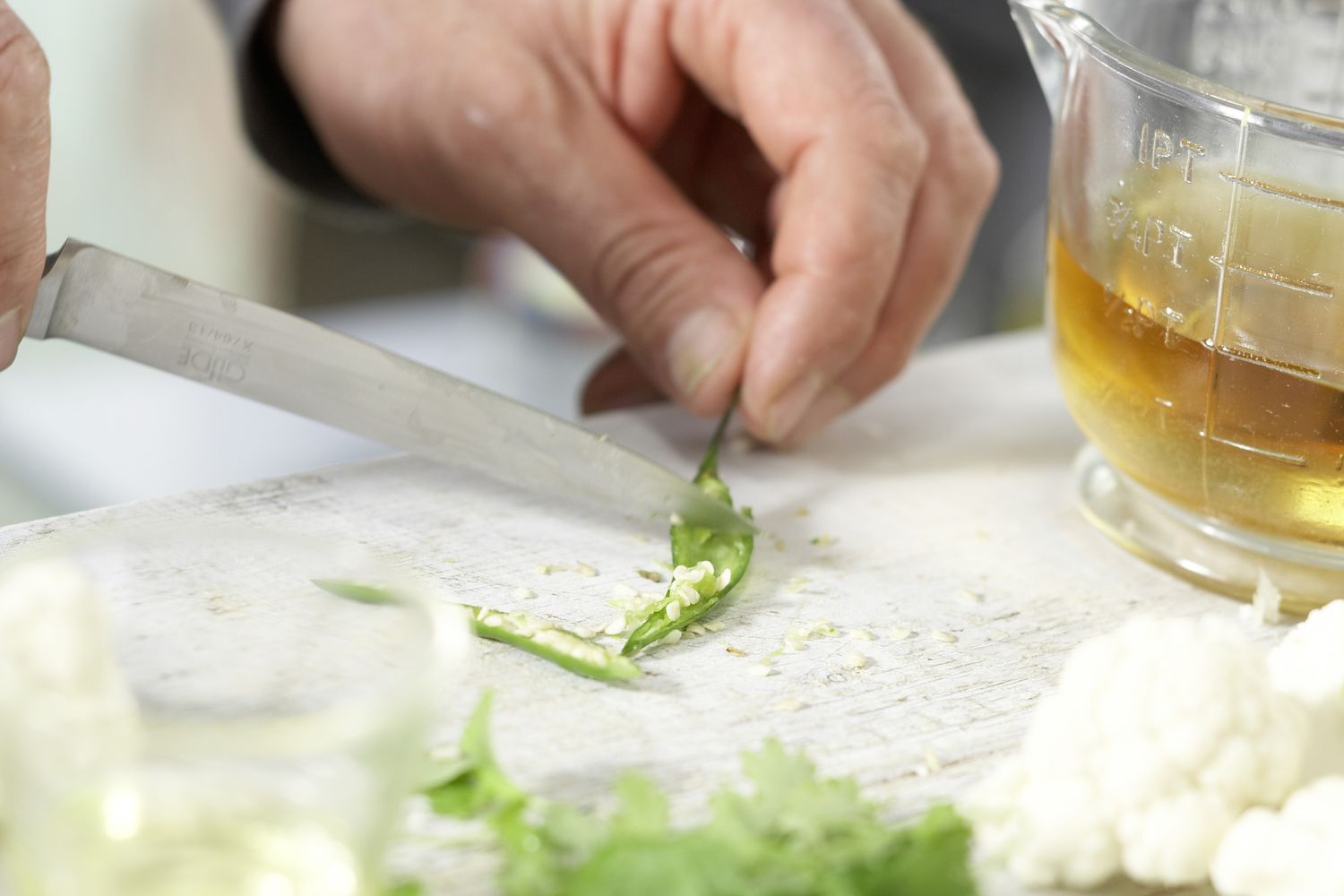 Step: 4/7
Heat the oil in a pan, fry the garlic and onions over a low heat for 2-3 minutes until lightly browned. Add the cauliflower and the potatoes and fry briefly, stirring gently.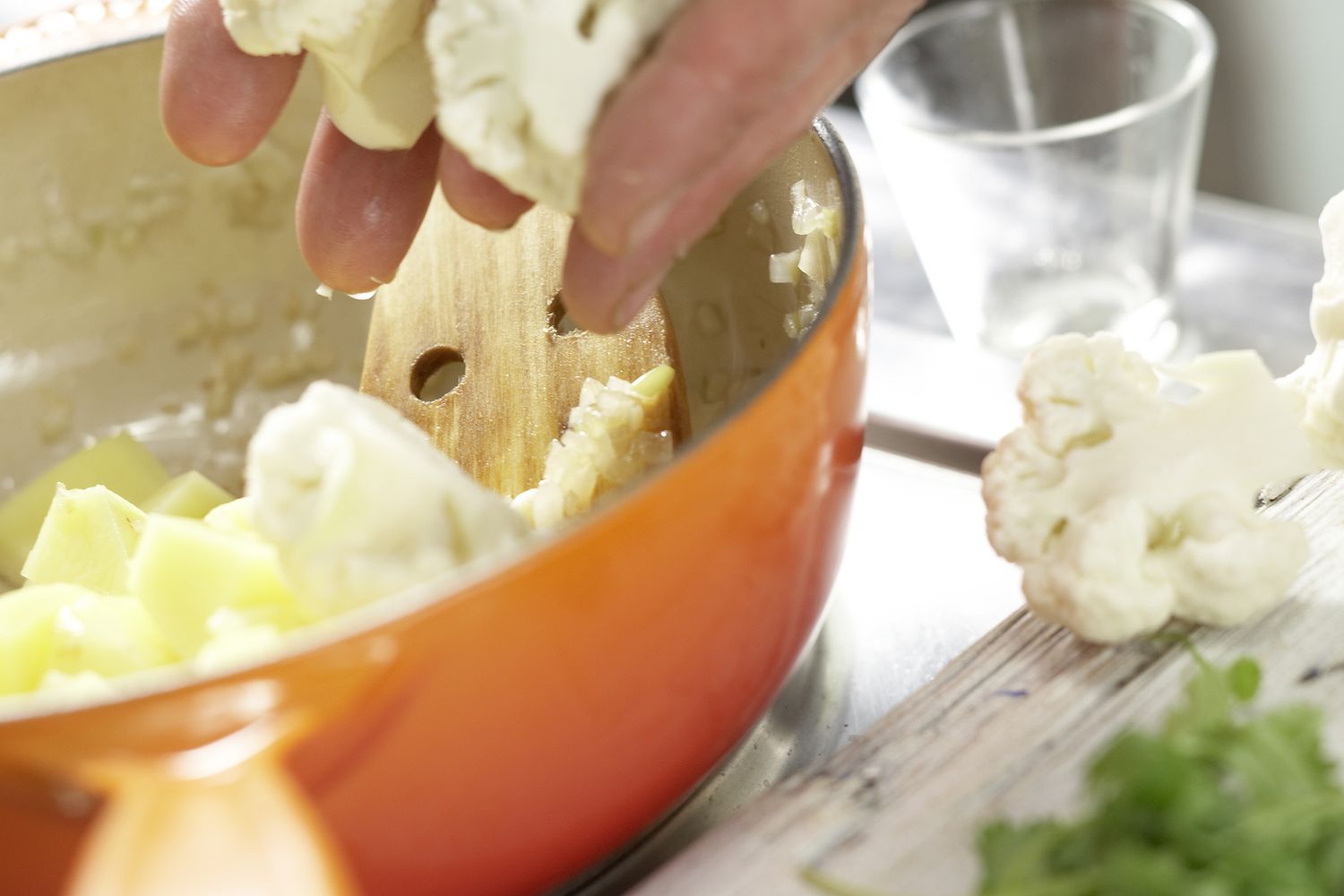 Step: 5/7
Add the cumin, chili powder, mustard seeds and curry powder, stir-fry for 1 minute and season with salt and pepper.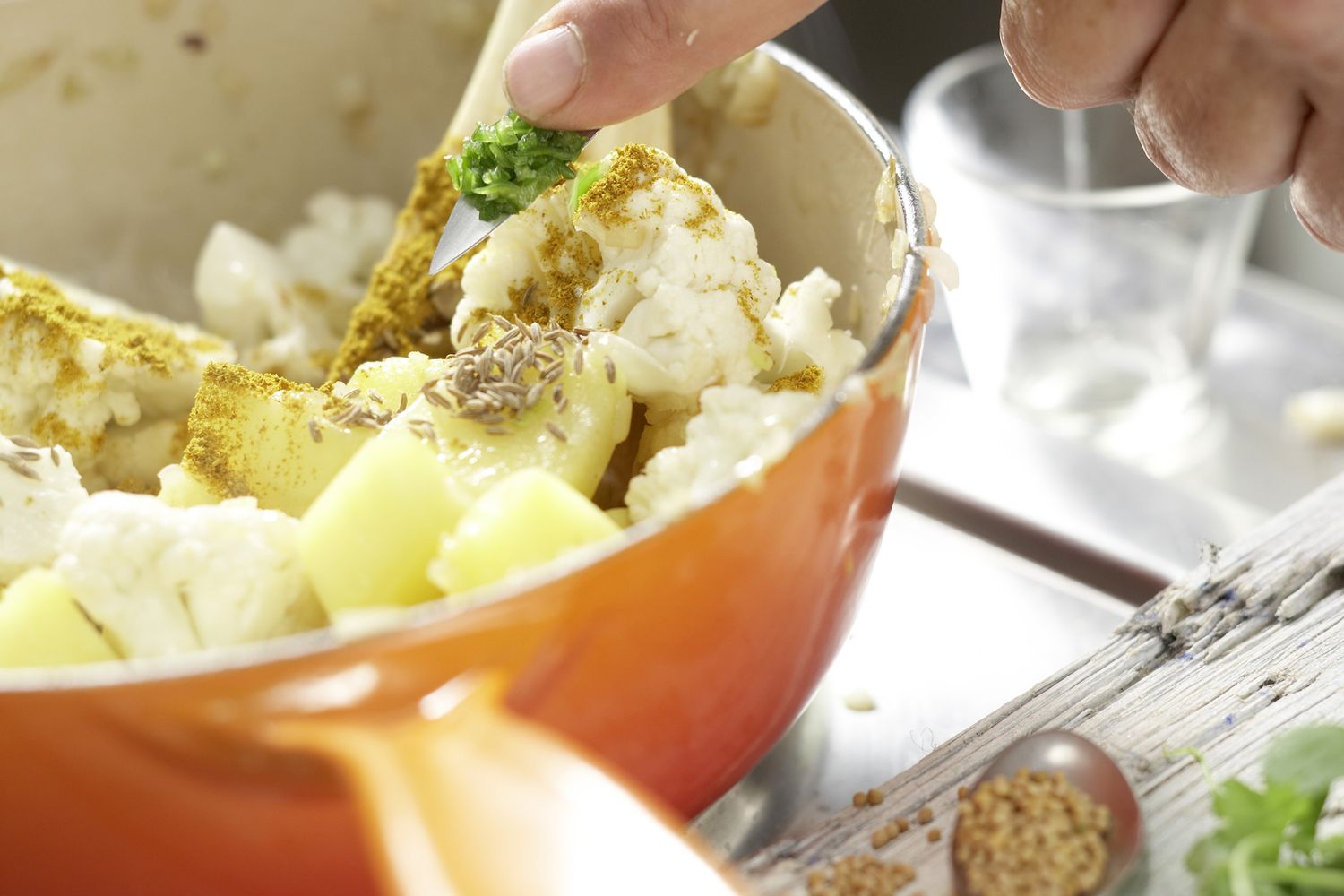 Step: 6/7
Add the coconut milk and broth, bring to the boil, then reduce the heat, cover and cook gently for 15 minutes.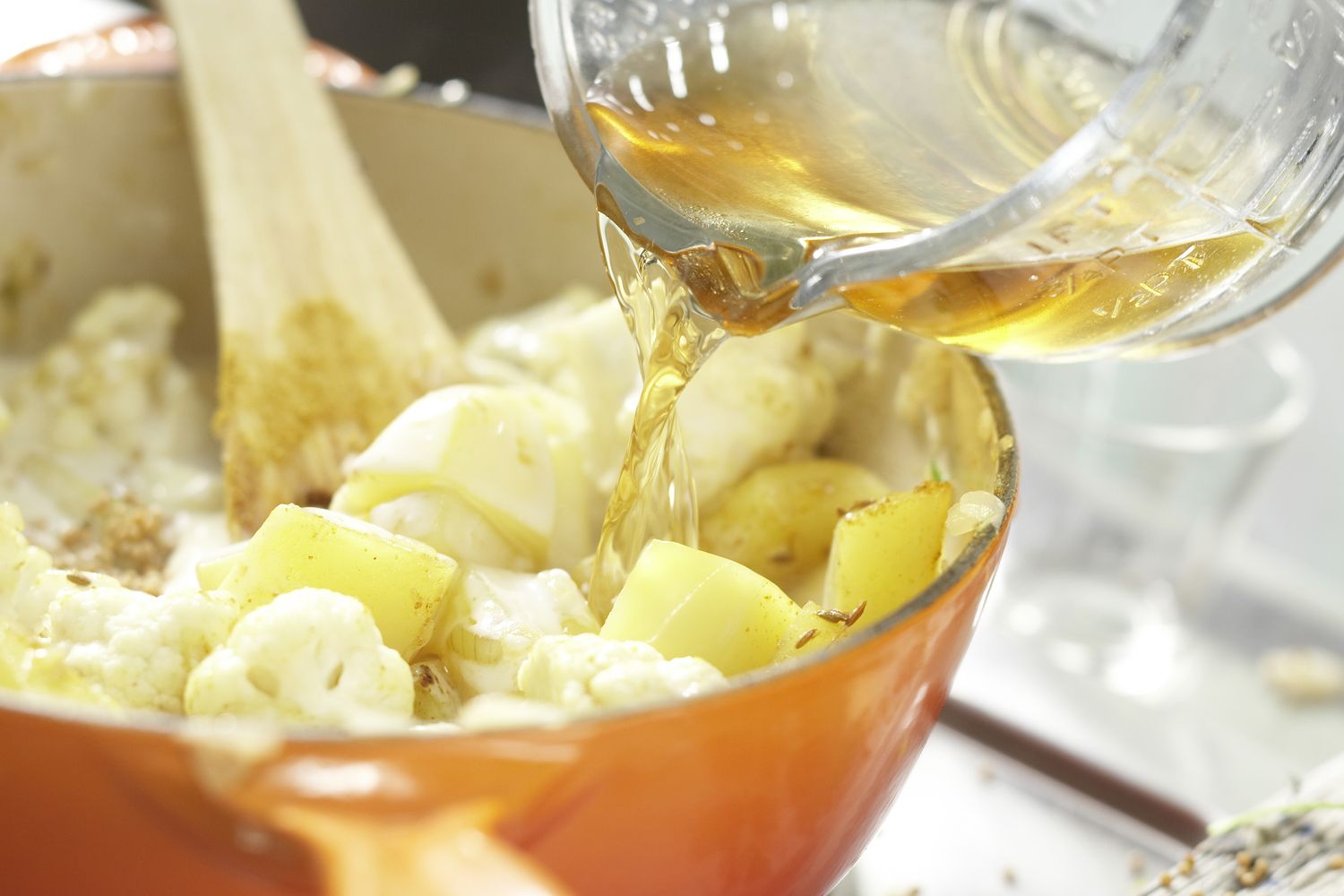 Step: 7/7
Rinse the coriander, shake dry and roughly chop the leaves. Squeeze the juice from the lemon. Season the potato curry with lemon juice, salt and pepper, sprinkle with coriander and serve.