Step: 1/10
Pat dry the spare ribs. Wash the thyme, shake dry and pick off the leaves.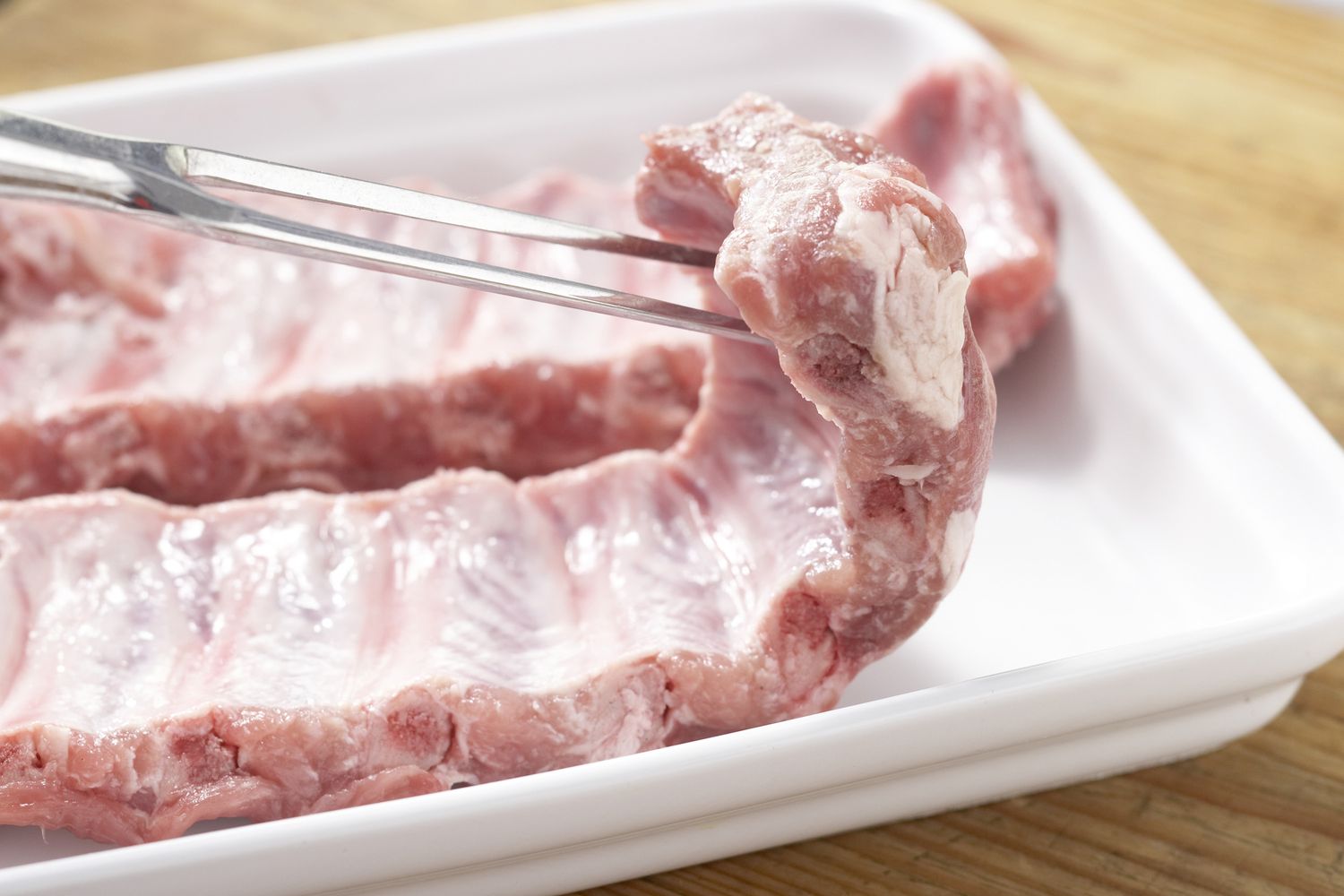 Step: 2/10
Drain the tomatoes, reserving the oil. Coarsely chop the tomatoes and blitz in a blender with the thyme, green pepper, salt, 1 tbsp balsamic vinegar and 5-6 tbsp water to a creamy paste.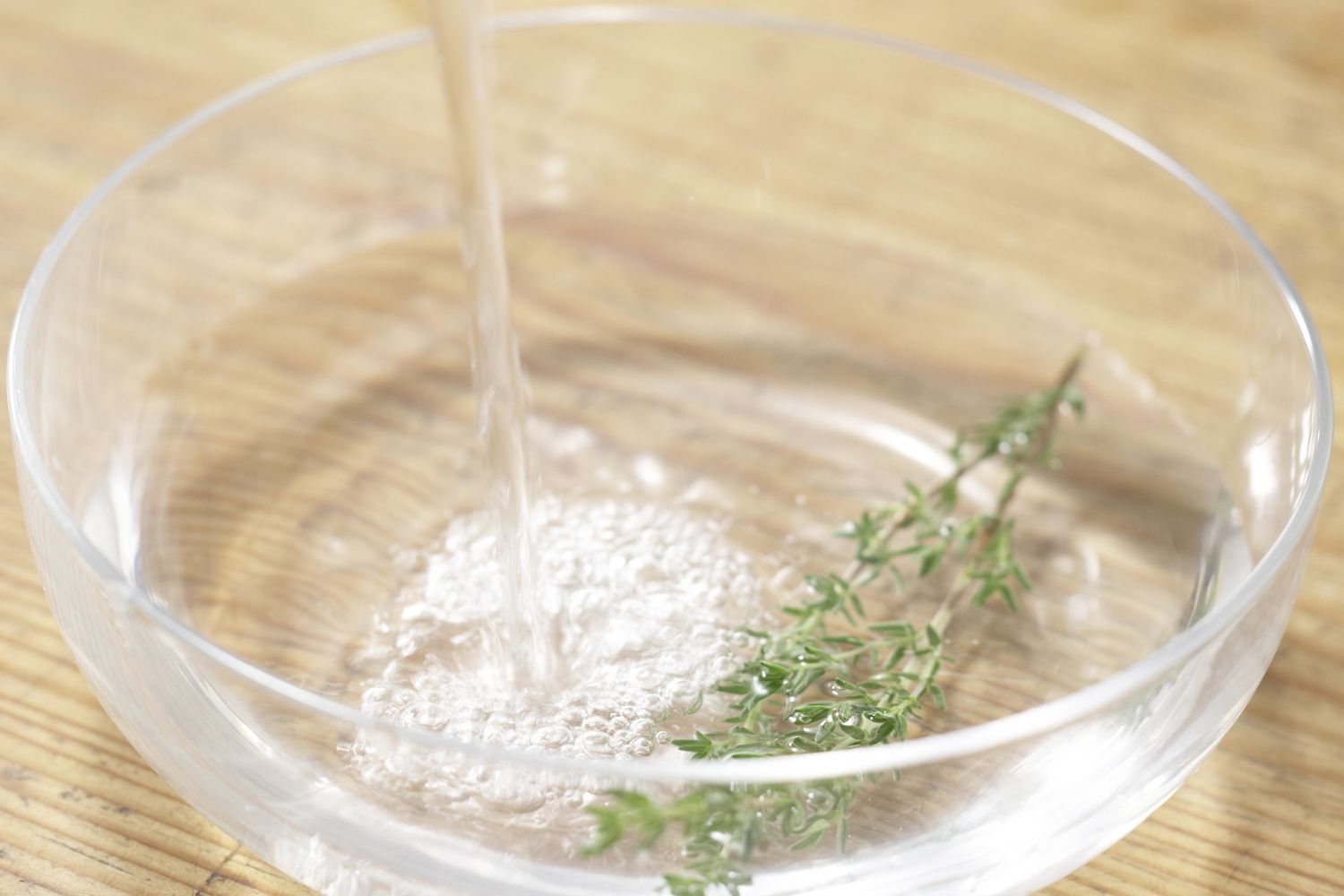 Step: 3/10
Coat the spareribs with the paste, cover with cling film, and leave to marinate in the fridge for at least 30 minutes.
Step: 4/10
Meanwhile, wash the potatoes and cook in boiling salted water for 20 minutes. Drain the potatoes, rinse under cold water and leave to cool briefly.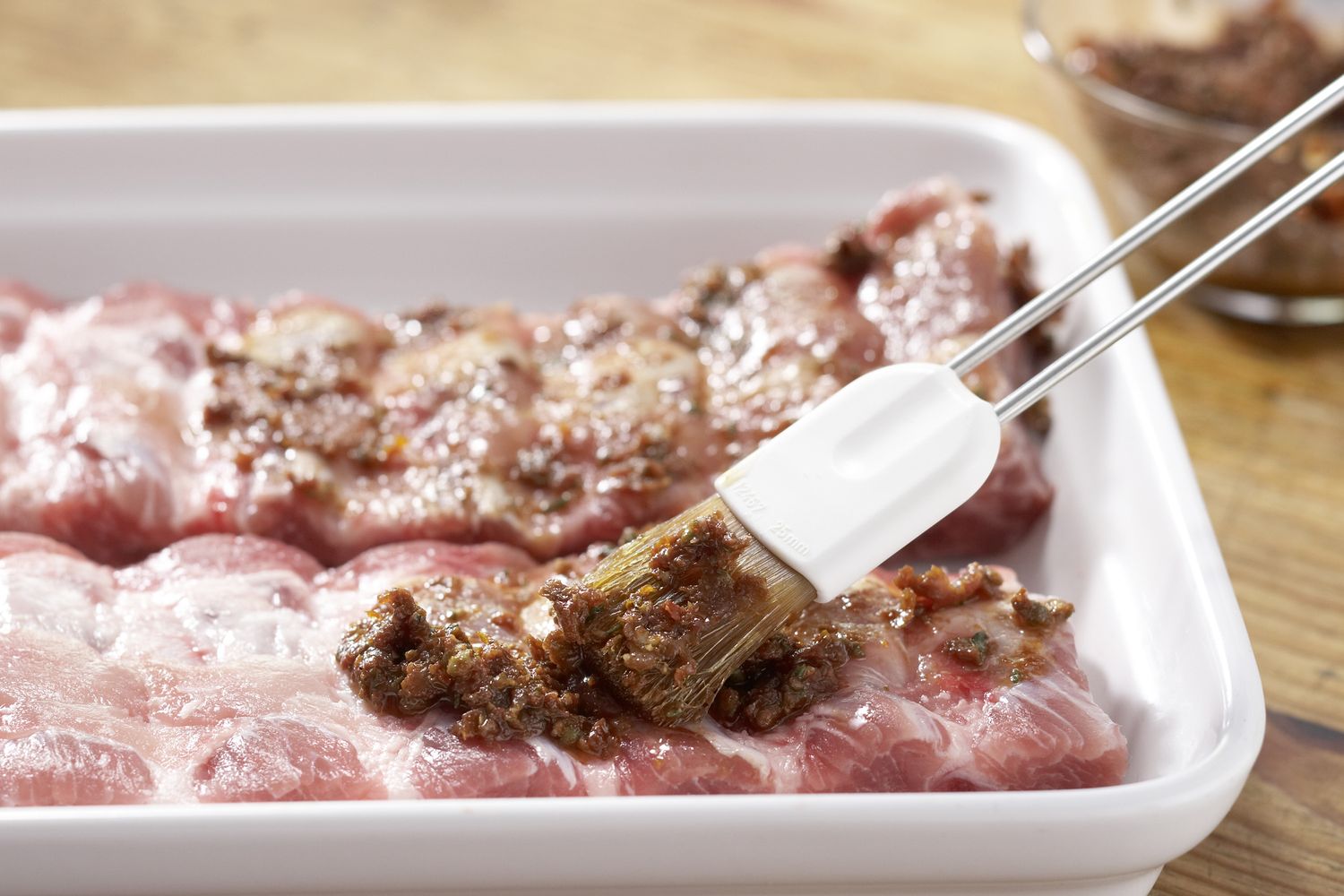 Step: 5/10
Wash and thinly slice the spring onions. Clean and thinly slice the button mushrooms.
Step: 6/10
Wash the parsley, shake dry and chop the leaves.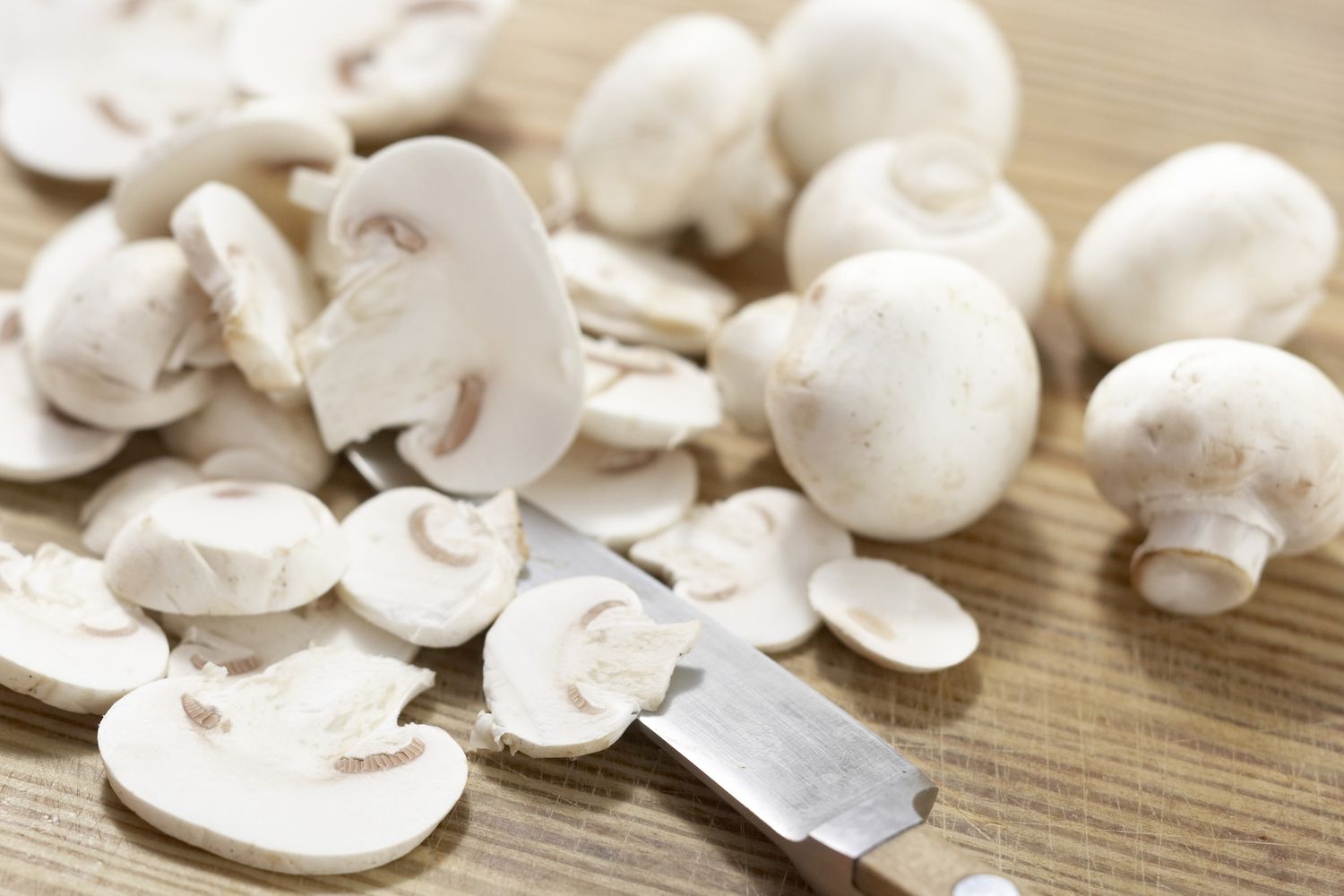 Step: 7/10
Place the spareribs on a baking tray and cook in a preheated oven at 400°F (350°F fan, gas 6) for 10 minutes. Turn them, then cook for another 10 minutes.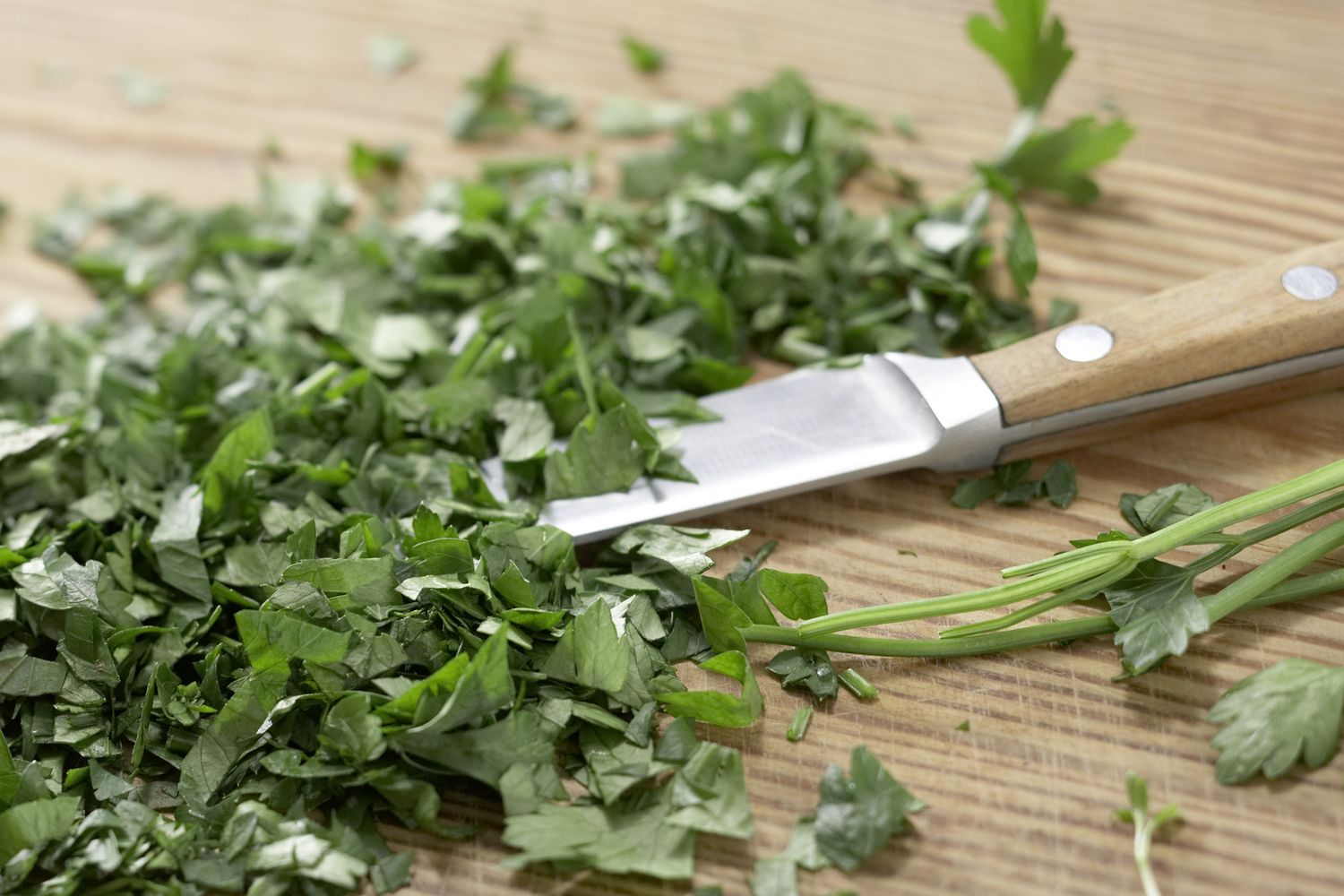 Step: 8/10
Whisk together the stock, remaining balsamic vinegar and 2 tbsp tomato oil. Season with salt and pepper.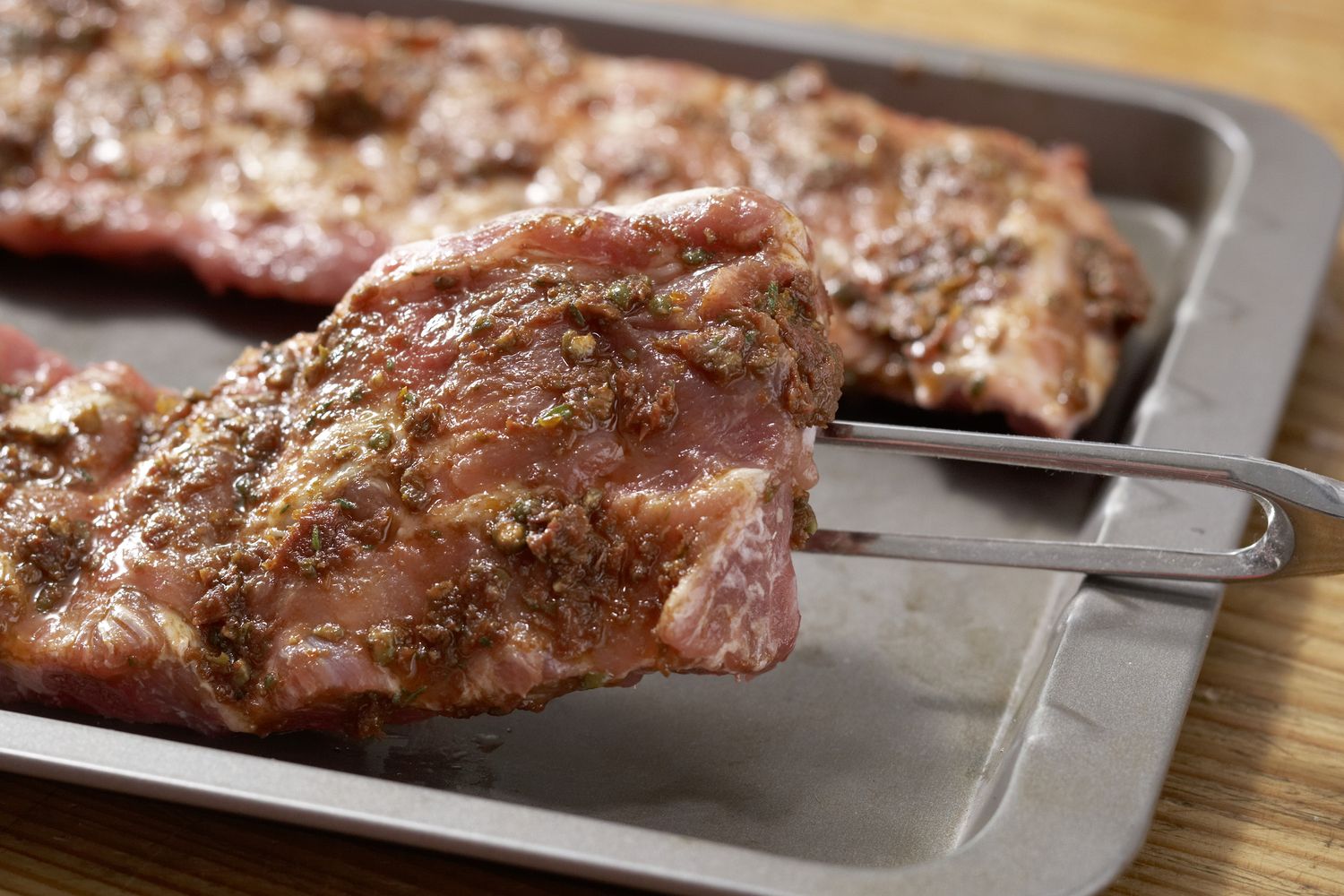 Step: 9/10
Cut the potatoes into slices. Mix carefully with the mushrooms, spring onions, parsley and dressing. Season the potato salad with salt and pepper.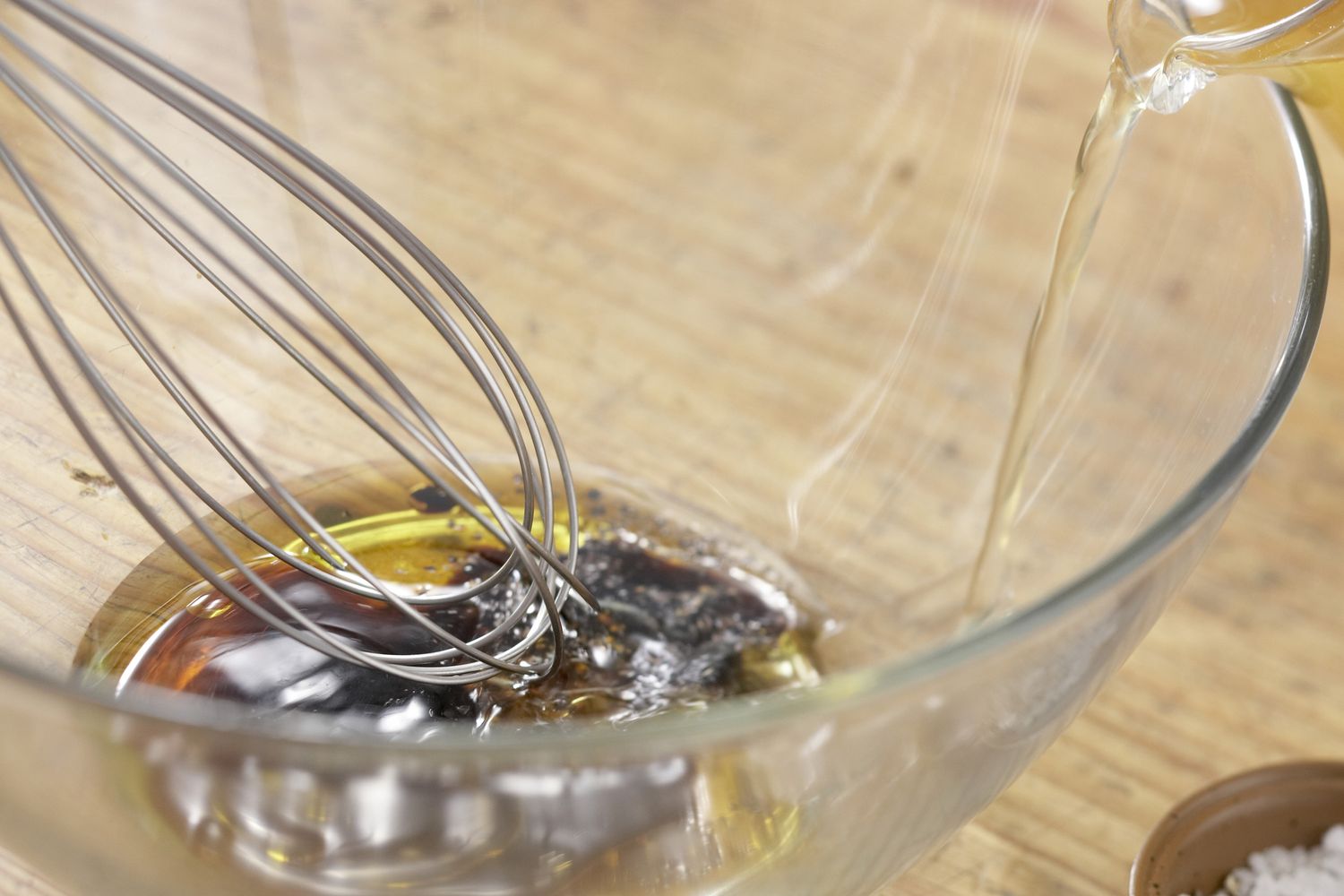 Step: 10/10
Cut the spare ribs into portions, and serve with the potato salad.