Step: 1/8
Wash and dry the zucchini and eggplants, and cut into 0.4 inch dice.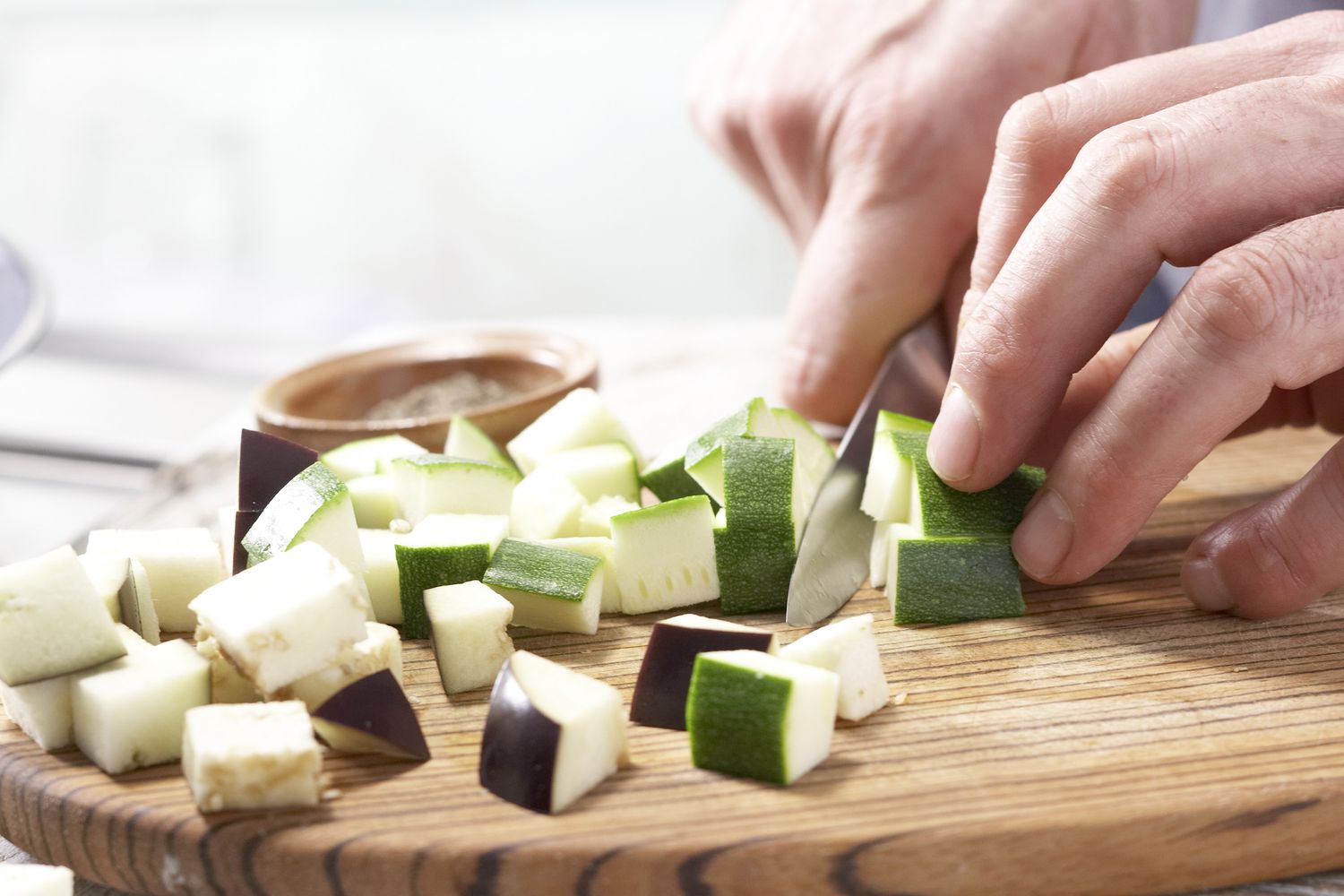 Step: 2/8
Deseed the pepper and cut into fine strips.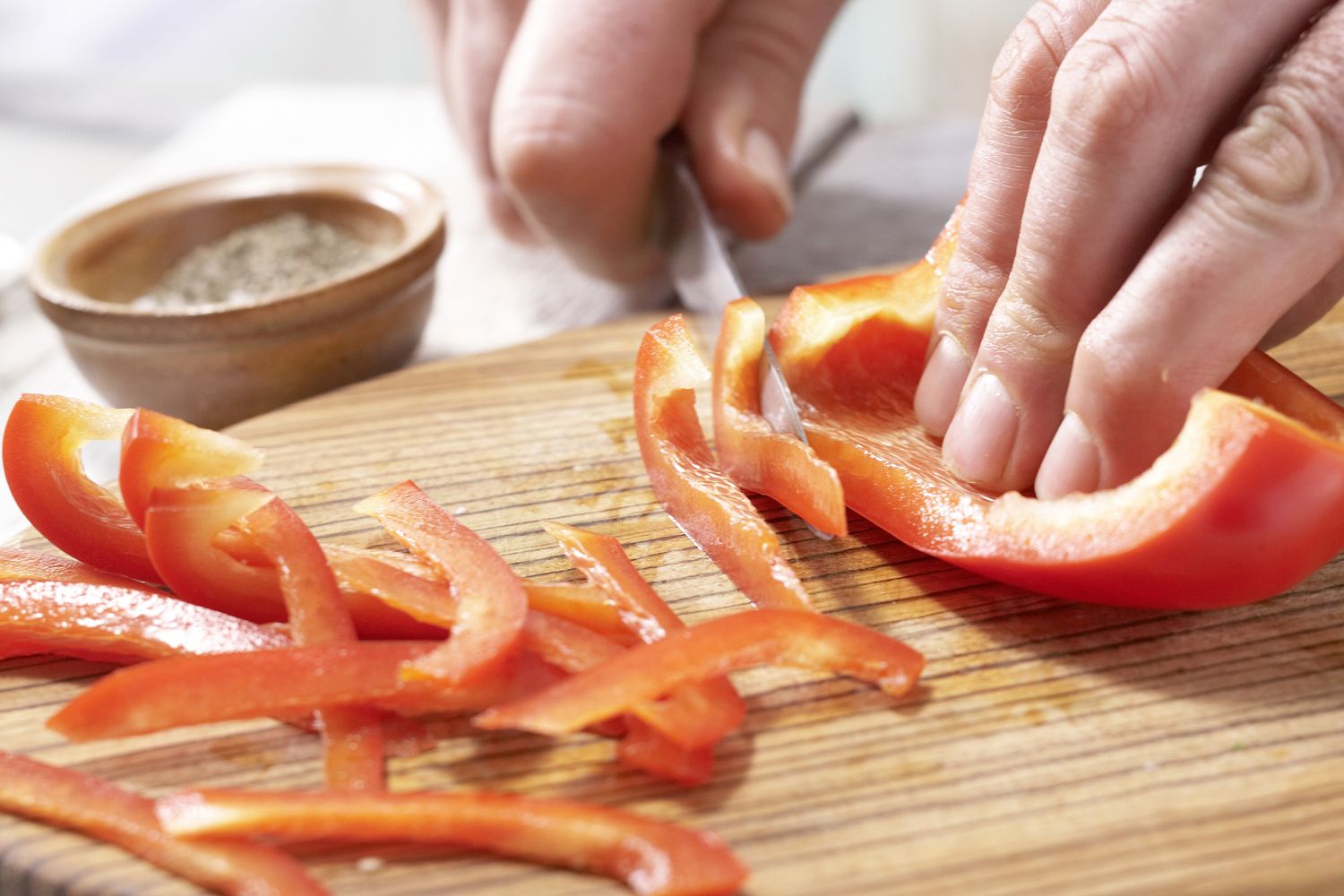 Step: 3/8
Heat the oil in a frying pan and fry the vegetables over a medium heat, stirring regularly, for 2-3 minutes.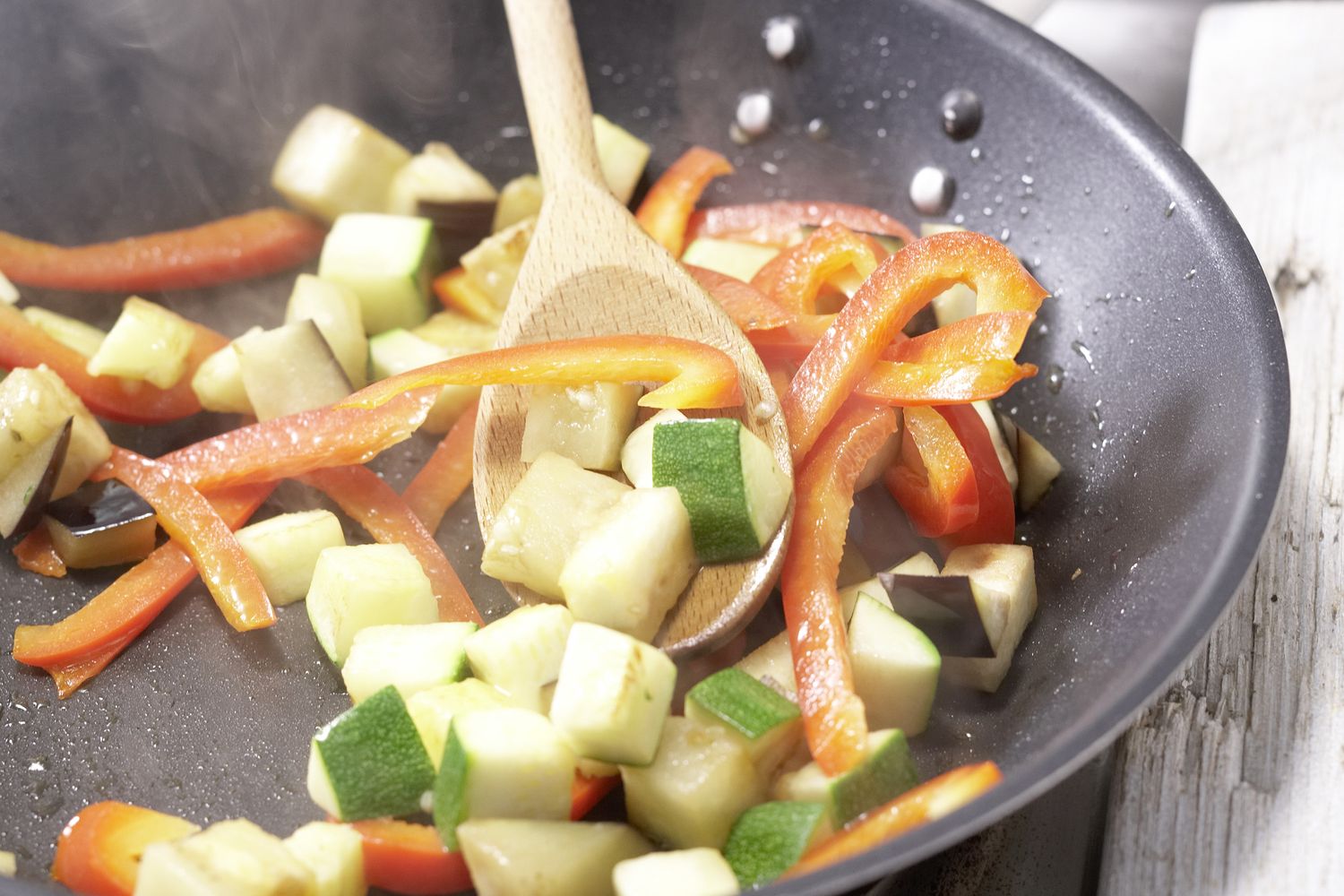 Step: 4/8
Peel and finely dice the garlic and shallot.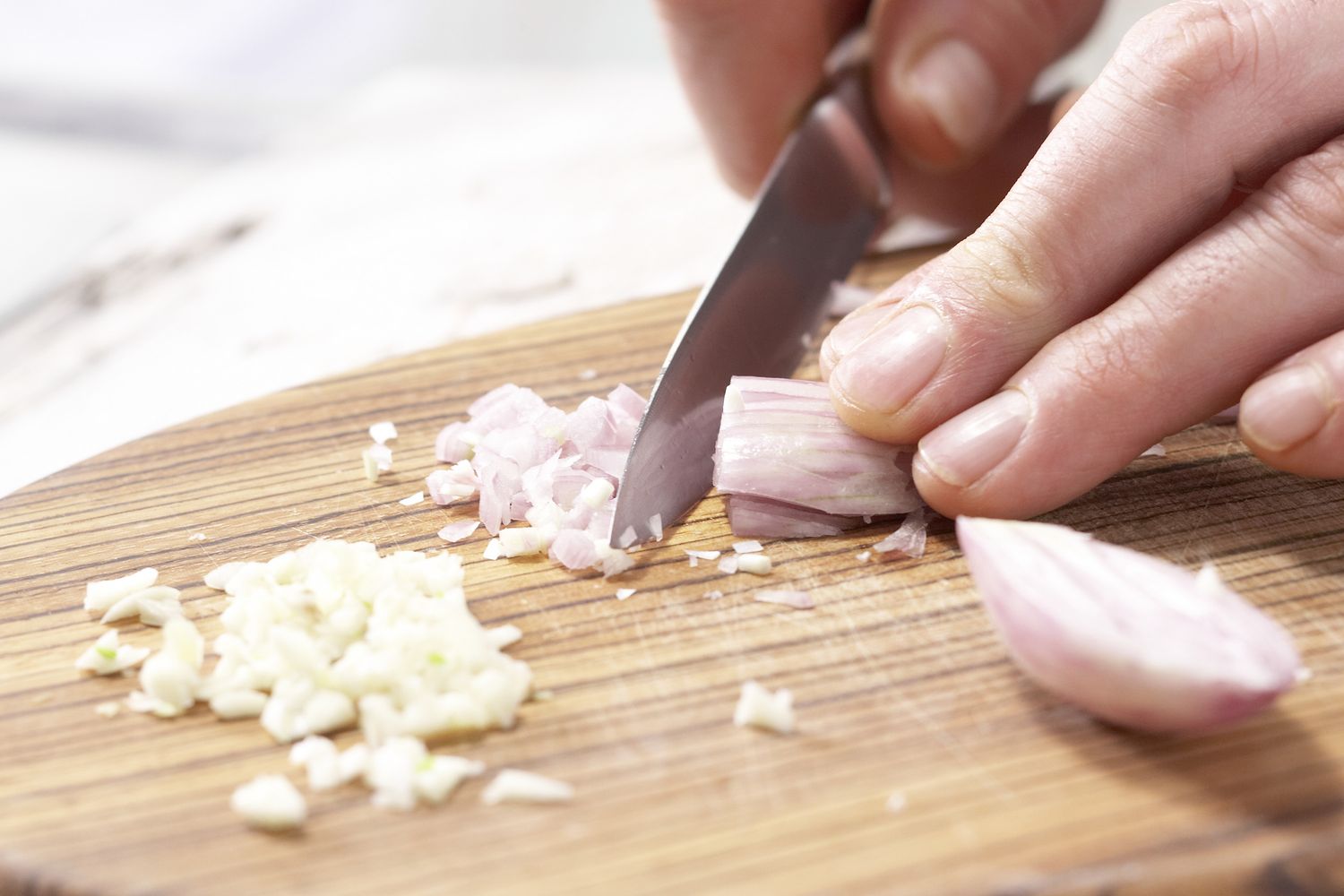 Step: 5/8
Add the shallots and garlic to the vegetables and fry briefly. Season generously with salt and pepper.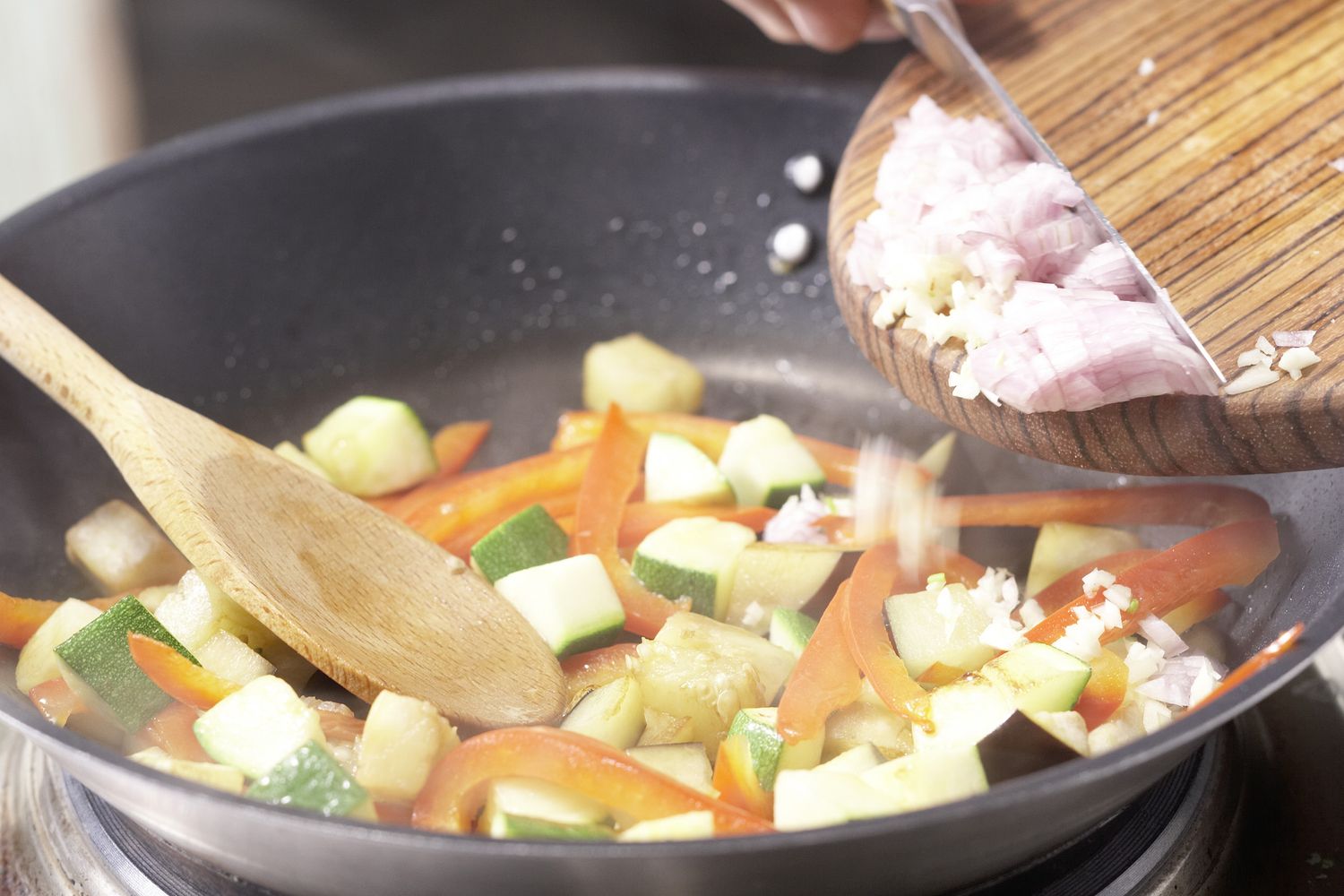 Step: 6/8
Mix the milk, eggs and herbs in a bowl.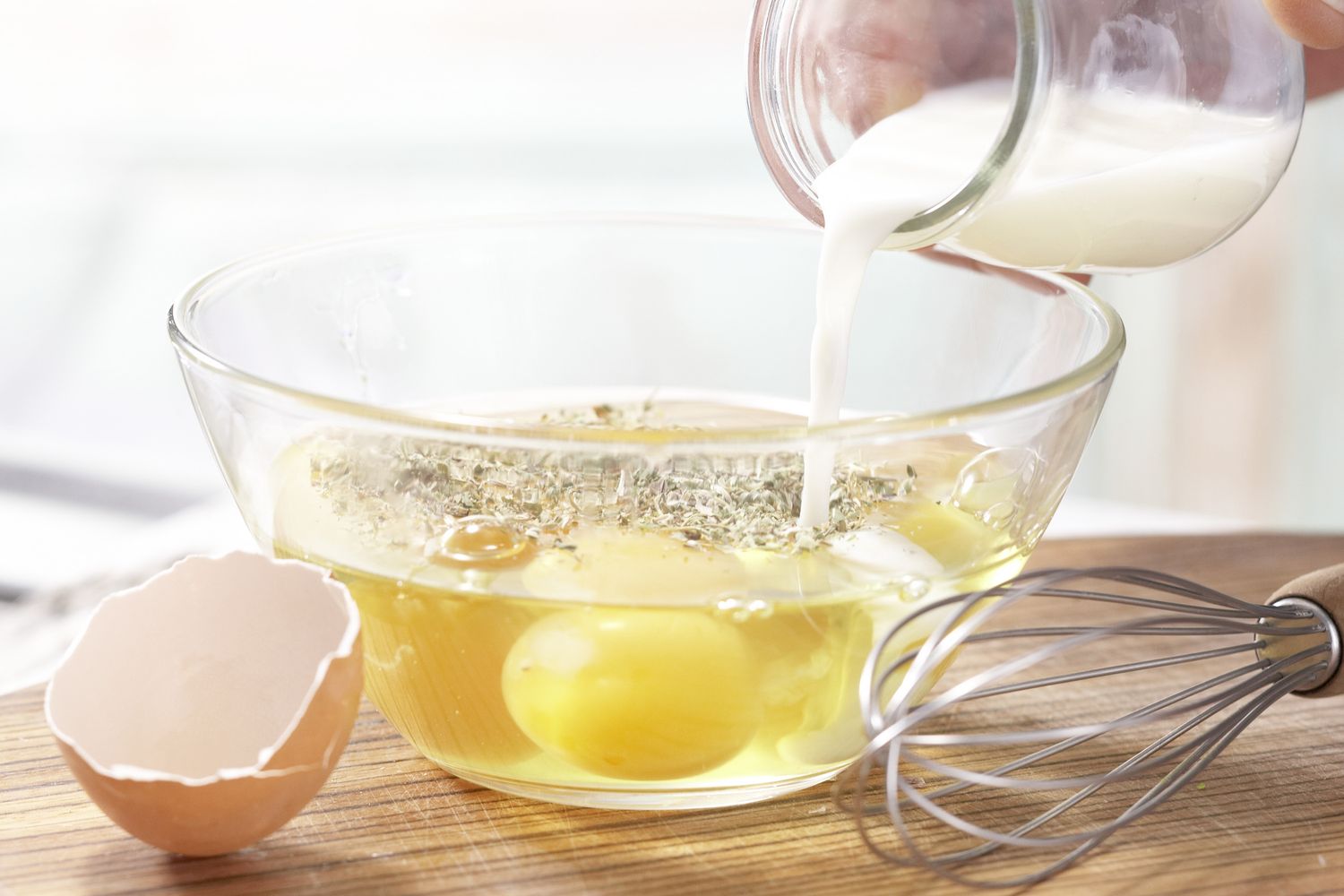 Step: 7/8
Pour the egg mixture over the vegetables, cover, and leave to set for 5 minutes over a medium heat. Shake the pan occasionally to stop the omelette from sticking.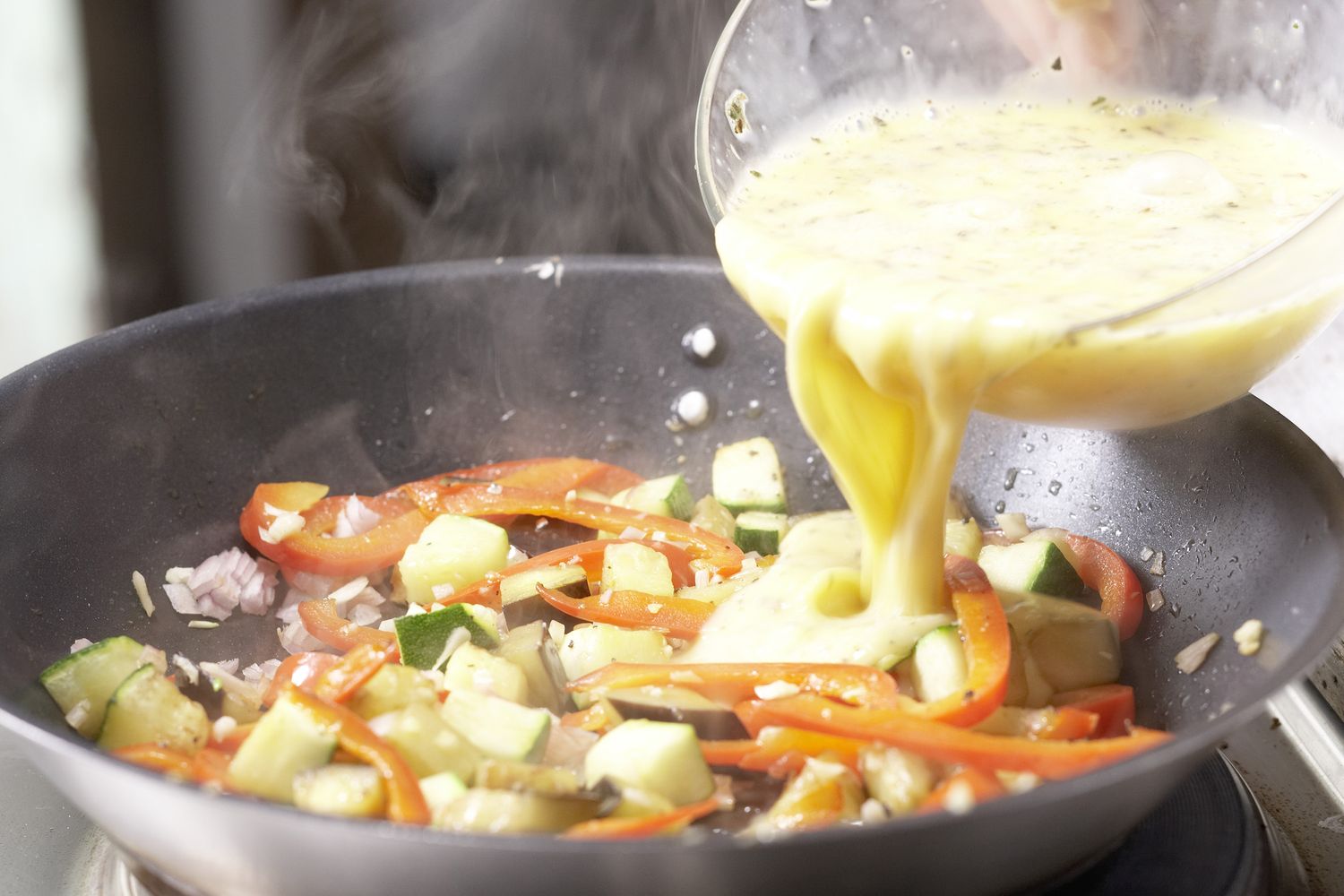 Step: 8/8
Chop the olives and scatter over the omelette before serving.