Around the world, Liebfraumilch is one of the best known German wines of all – and let's be honest: Not for all the right reasons. The "sweet & cheap" label has stuck to it for decades and wine connoisseurs tend to avoid Liebfraumilch like the plague. It's largely forgotten history is far more glamorous though.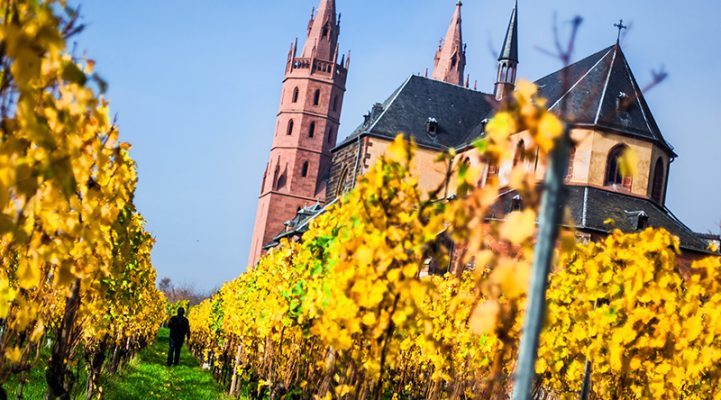 Liebfraumilch was once amongst the best and most expensive wines money could buy. It can be traced back as far as 1744. At the time, it was very different from what we understand it to be today. Only wines from the vineyards that lay "within the area on which the tower of the Liebfrauenkirche in Worms, Germany will cast its shadow" were allowed to use the designation. Liebfraumilch bottled at the turn of the 20th century is a treat for every wine lover and a testament to the high quality standards of the time.
In 1910, however, the Chamber of Commerce of the city of Worms made a decision with far-reaching consequences: It took the designation out of its strict geographical limits and allowed it to be used for any wine made in the Nahe, Pfalz, Rheinhessen or Rheingau wine regions. According to German wine law, it is considered a 'quality wine' which has to contain at least 70% of Riesling, Silvaner, Mueller-Thurgau or Kerner grapes. In Anglo-Saxon countries, this mix made famous by a wine with a blue nun on the label contributed to the "sweet and cheap" reputation that has not only followed Liebfraumilch but German wines in general. It has to be said though that this wine enjoyed tremendous success in the United States. At the peak of its popularity in the mid-1980s, over 1.25 million cases were sold.
The original vineyard still exists. It has been forgotten for a while, but now vintners like Gerhard Gutzler are making fine-aromatic, powerful, dry Rieslings intended to invoke the former glory of Liebfraumilch. Look for "Wormser Liebfrauenstift Kirchenstueck" wines – having a bottle made within the historic standards is well worth it!