Designing your kitchen without upper kitchen cabinets is a trend that is coming in strong, as is filling kitchen islands with practical storage solutions for food items instead of letting the space go to waste. Liebherr, with over 60 years of experience in Europe, where very often the design of appliances has to take kitchens with smaller footprints into consideration, is continually developing the ideal solutions for undercounter refrigeration.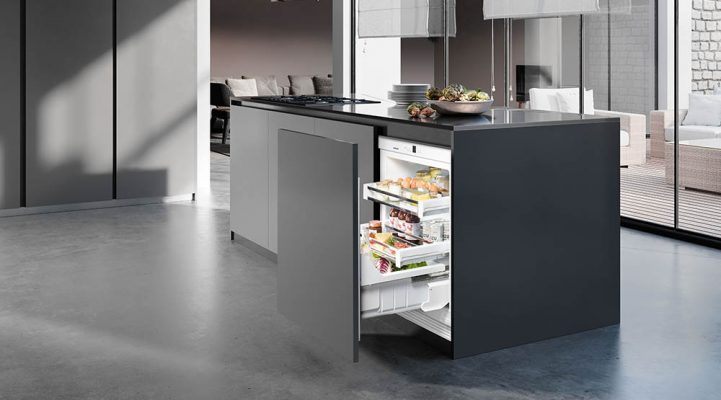 This year brand-new models will let you use the kitchen in the most ergonomic way. What's more, all these models fulfill ADA requirements – ideal for customers with reduced mobility. All of the models are c-channel ready, which makes them ready for another kitchen trend.
New in 2018
Undercounter Pull-out Refrigerator with LiftUp-Box
The award-winning UPR 503 is replaced with the brand-new UPR 513, which takes all the design features you love about the original and adds the clever LiftUp-Box. When opening the refrigerator, the LiftUp-Box, as the name suggests, lifts up, giving you easy access to items stored in it and using the space within the refrigerator in the most optimal way. You can use space in a flexible way and even store gallon containers! We've also added Sabbath mode and new touch controls, making the UPR 513 even more convenient to use!
European model shown. The LiftUp-Box in the UPR 513 works identical.

An Undercounter Freezer with NoFrost
The undercounter freezer UF 501 features Liebherr's NoFrost technology, so defrosting is a thing of the past. What's more, SoftSystem closing assures the door doesn't accidentally stayed open and closes in the softest way possible. Combine the UF 501 with the UR 500 refrigerator or with the UPR 513.
Want something extra? Why not add BioFresh food preservation technology?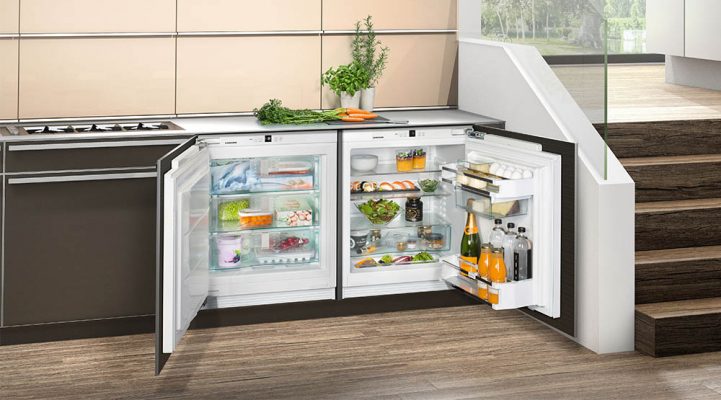 Undercounter BioFresh Storage
Introducing the UB 501, the first undercounter refrigerator with BioFresh. This technology allows you to store some fresh foods up 3 times longer than in conventional refrigerators. This is achieved by creating a perfect humidity environment just slightly above 32°F. You can set the UB 501 to either a DrySafe, ideal for meat and dairy products or a HydroSafe, perfect for fruits and vegetables.
This new range of undercounter refrigerators will be available shortly. You can check home.liebherr.com for availability and eealers.