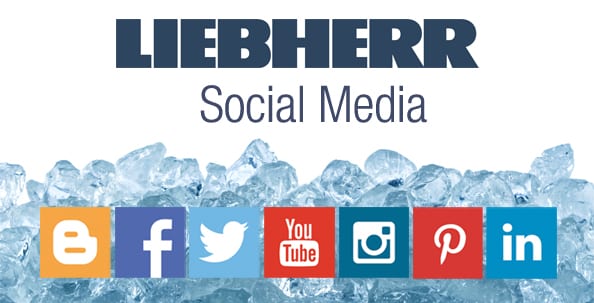 Willkommen to the World of Liebherr
Introducing over 60 years of German engineering experience in cooling and refrigeration, we are proud to welcome you to the brand new Liebherr blog for the United States. While we'll be very happy to tell you all the good reasons why the first choice for your next fridge, freezer or wine cooler should be Liebherr, we also want to offer you so much more. That's why we would like to welcome you the Liebherr world of freshness, where we will share all the latest trends in food storing and preparation with you. You'll hear from world renowned sommeliers and chefs about the latest trends. You'll get an insight into the latest design trends. We want to inspire you and be inspired by you.
Get an idea of what we have in store for you.
Just a few examples of what to expect: Did you know that apples shouldn't be stored with other types of fruit? We will tell you why! Do screw-top wines really deserve their bad reputation? What lies behind the latest food-sharing trend? And how can Liebherr help you with your freshness needs? All of these stories are researched, illustrated and written by our very own in house editorial team.
One thing is particularly important to us: we love conversation. Therefore, it's not only our experienced online editors who contribute to our blog, but also other colleagues who are well-qualified to offer help and advice on refrigeration and freezing via the blog comments area, Facebook and Twitter. Interested in a topic we've not yet covered? Just write to us; we'd love to hear from you.
We are also launching our Facebook page or Twitter channel for the US today. There we'll offer the latest information about lasting freshness. Our YouTube channel has already been online for a while. You can also find us on Instagram and Pinterest. More interested in the corporate site of things? Our LinkedIn page keeps you up to date with all the divisions of Liebherr.
Links to the individual channels can be found on our social media overview page. By the way, our blog automatically adapts to computers, tablets and smartphones- regardless of operating system. Try it now!
We hope you enjoy browsing through our 'World of Freshness' and reading our articles as much as we enjoy creating them for you!
Your Liebherr Appliances Social Media Team