Step: 1/8
Wash the artichokes and trim the outer leaves with scissors up to the fleshy part.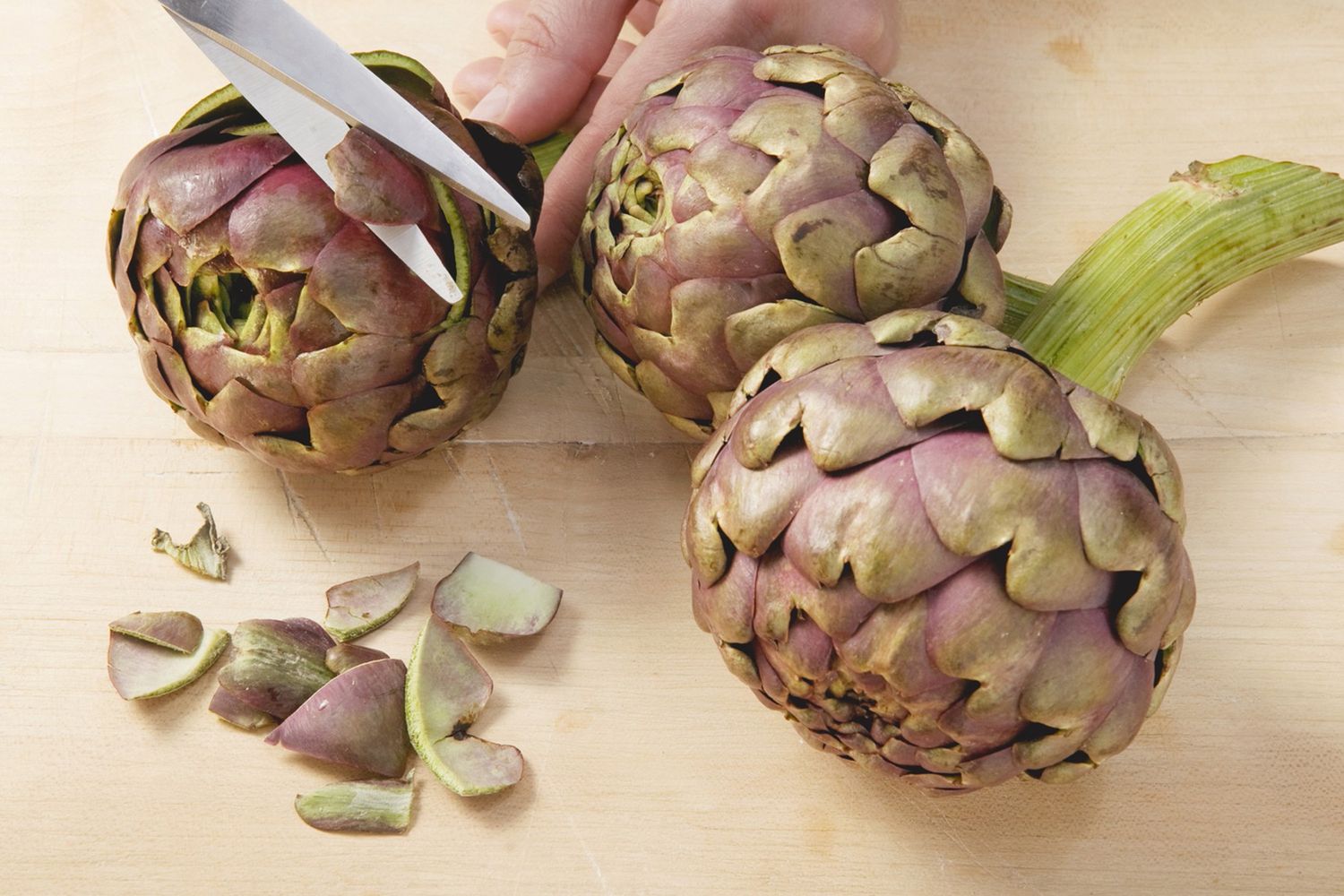 Step: 2/8
Halve and scrape off the hay. The best way is to work with a ice cream scoop.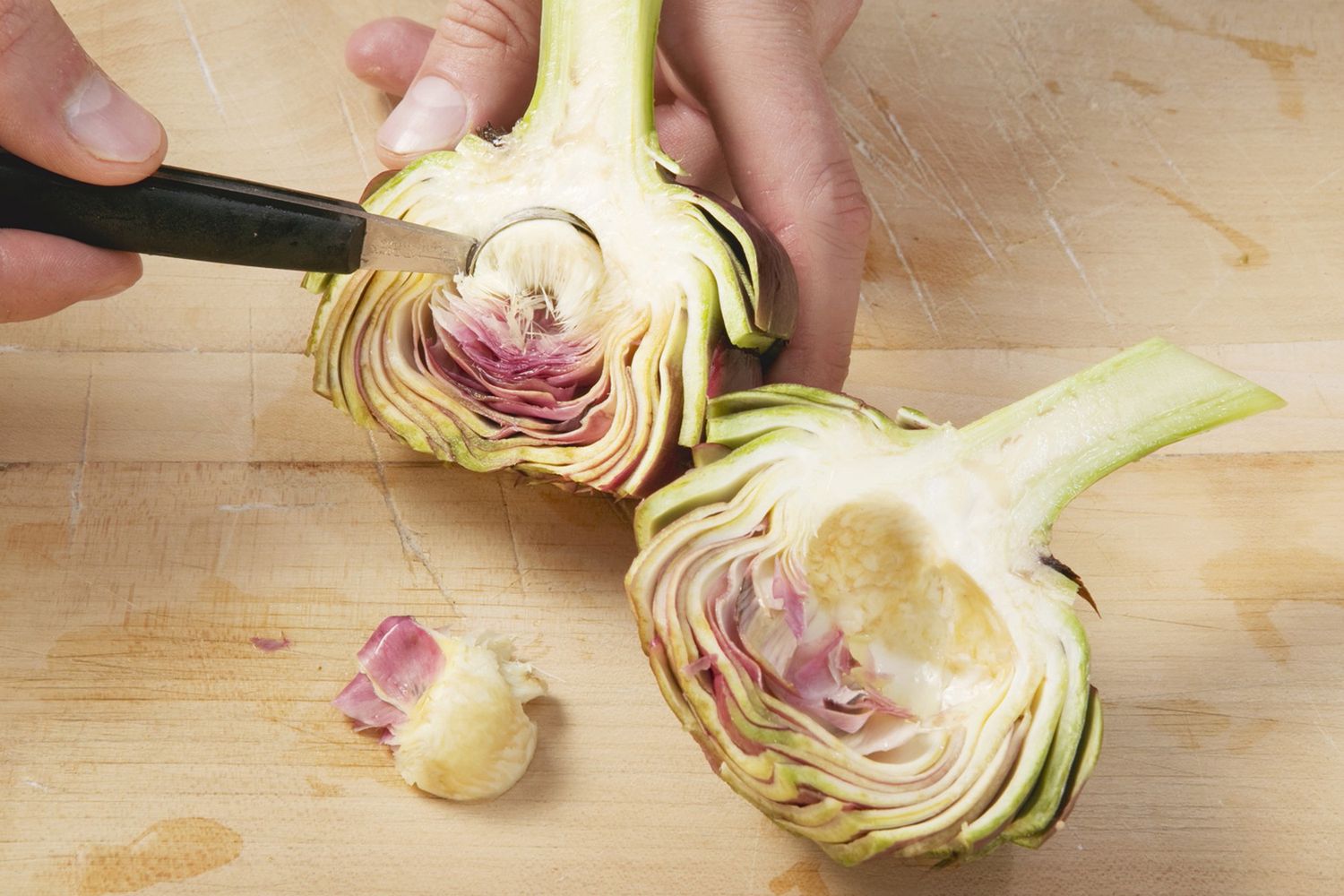 Step: 3/8
Cook the artichokes in a pan of boiling salted water with the lemon juice for 10 minutes.
Step: 4/8
Cut off the crusts from the toast and chop finely.
Step: 5/8
Preheat the oven to 200°C (180°C fan, gas 6). Crush the toast with the butter to a crumbly mixture and place in a bowl. Grate in the Parmesan, squeeze the crushed garlic and mix together.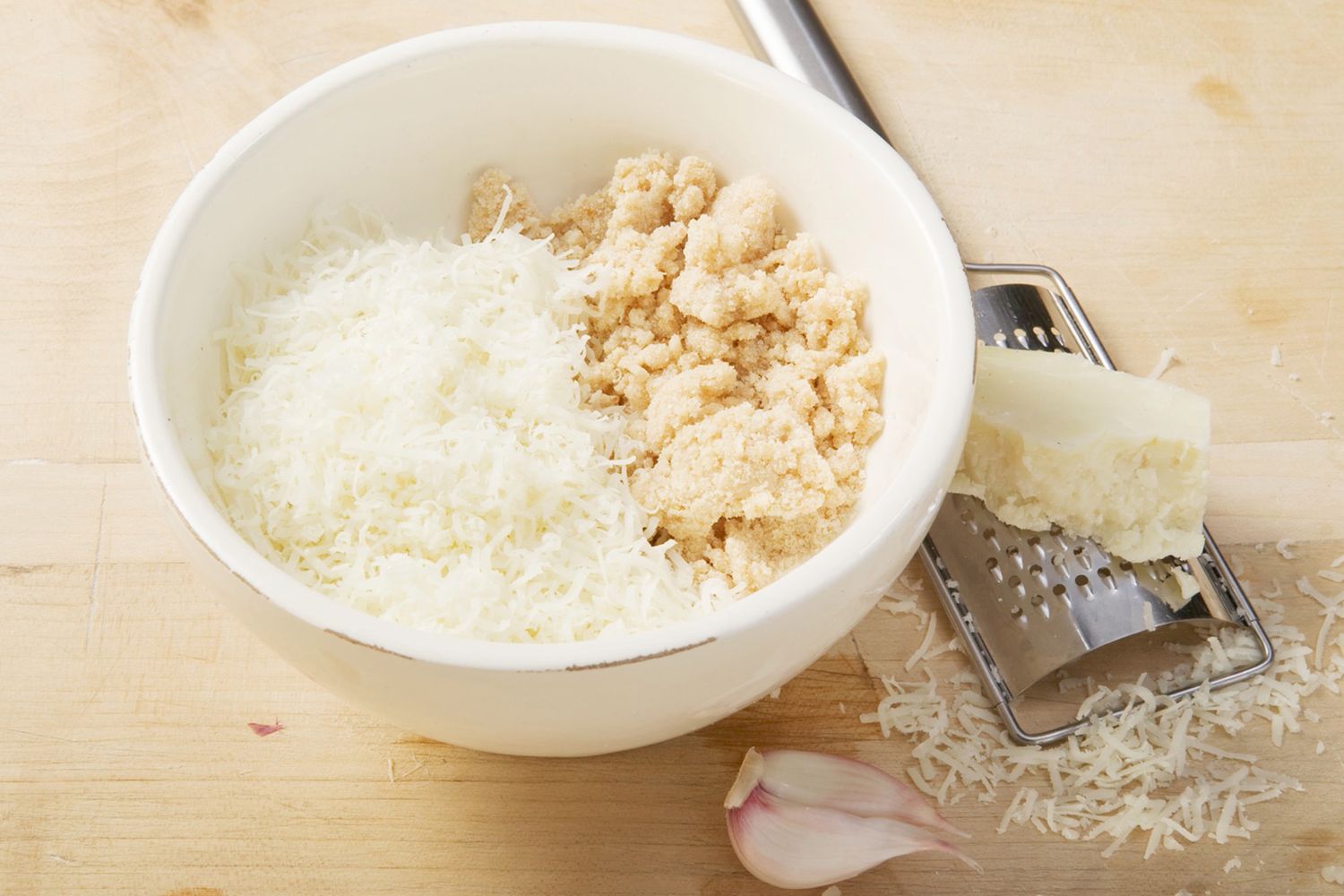 Step: 6/8
Place the artichokes in a baking dish (cut side upwards) and cover with the Parmesan mixture.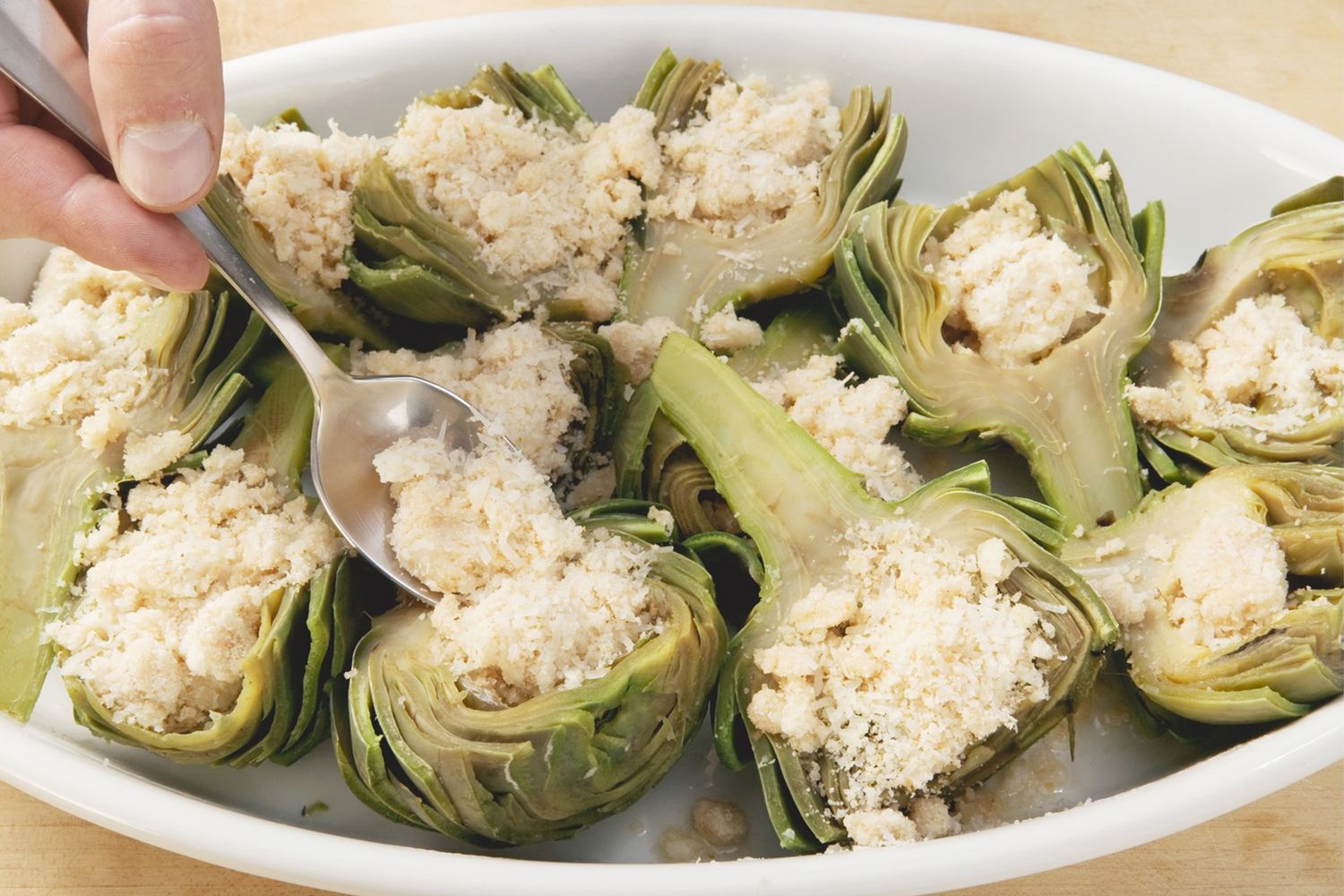 Step: 7/8
Finely crush the peperoncini and bay leaves in a mortar, mix with the tomatoes and oregano leaves and season with salt. Pour into the dish around the artichokes and bake for 15-20 minutes until golden brown.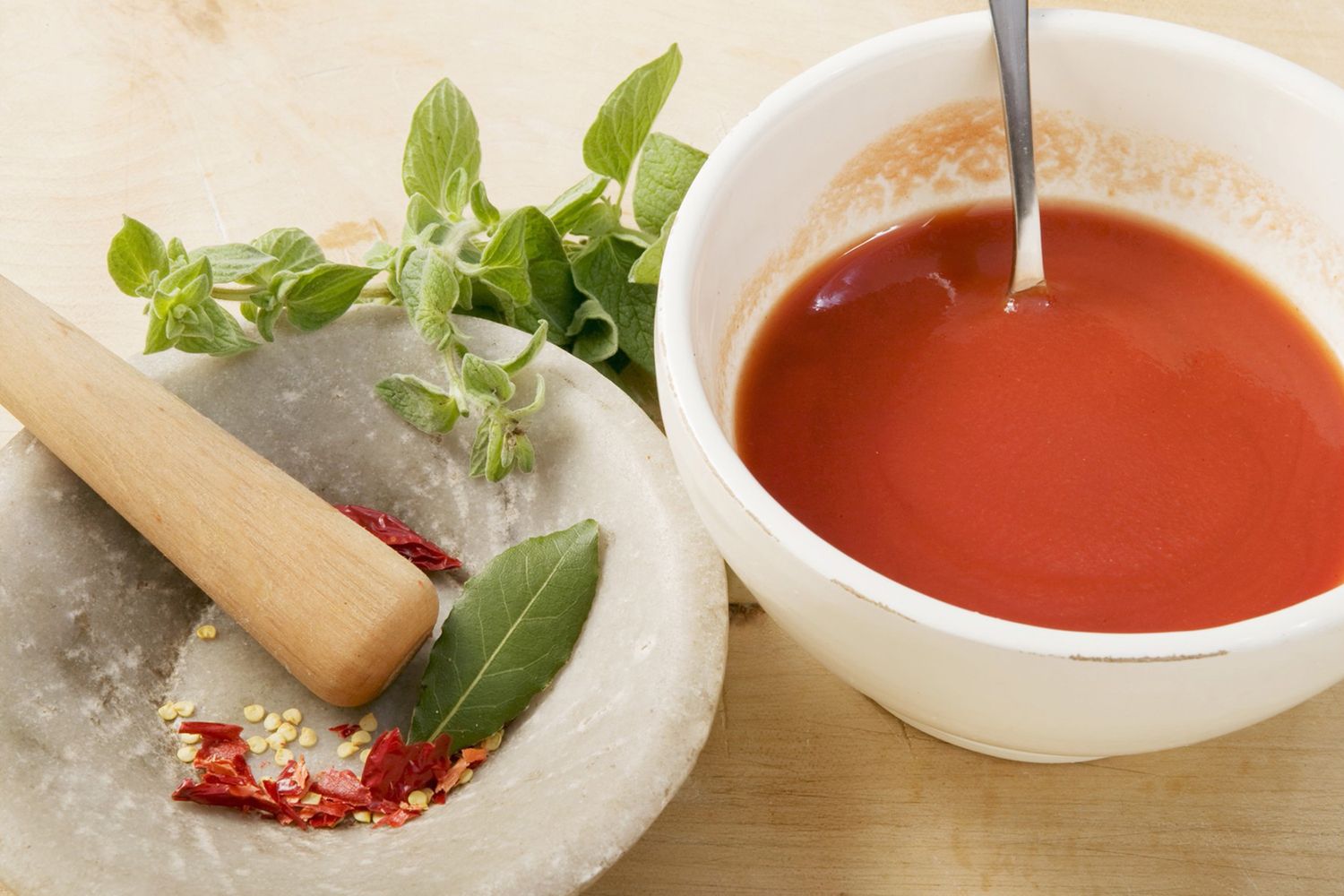 Step: 8/8
Remove from the oven and serve on plates with white bread.