Step: 1/6
Add the couscous to 250ml boiling salted water and stir in. Set aside and stand for 5-10 minutes.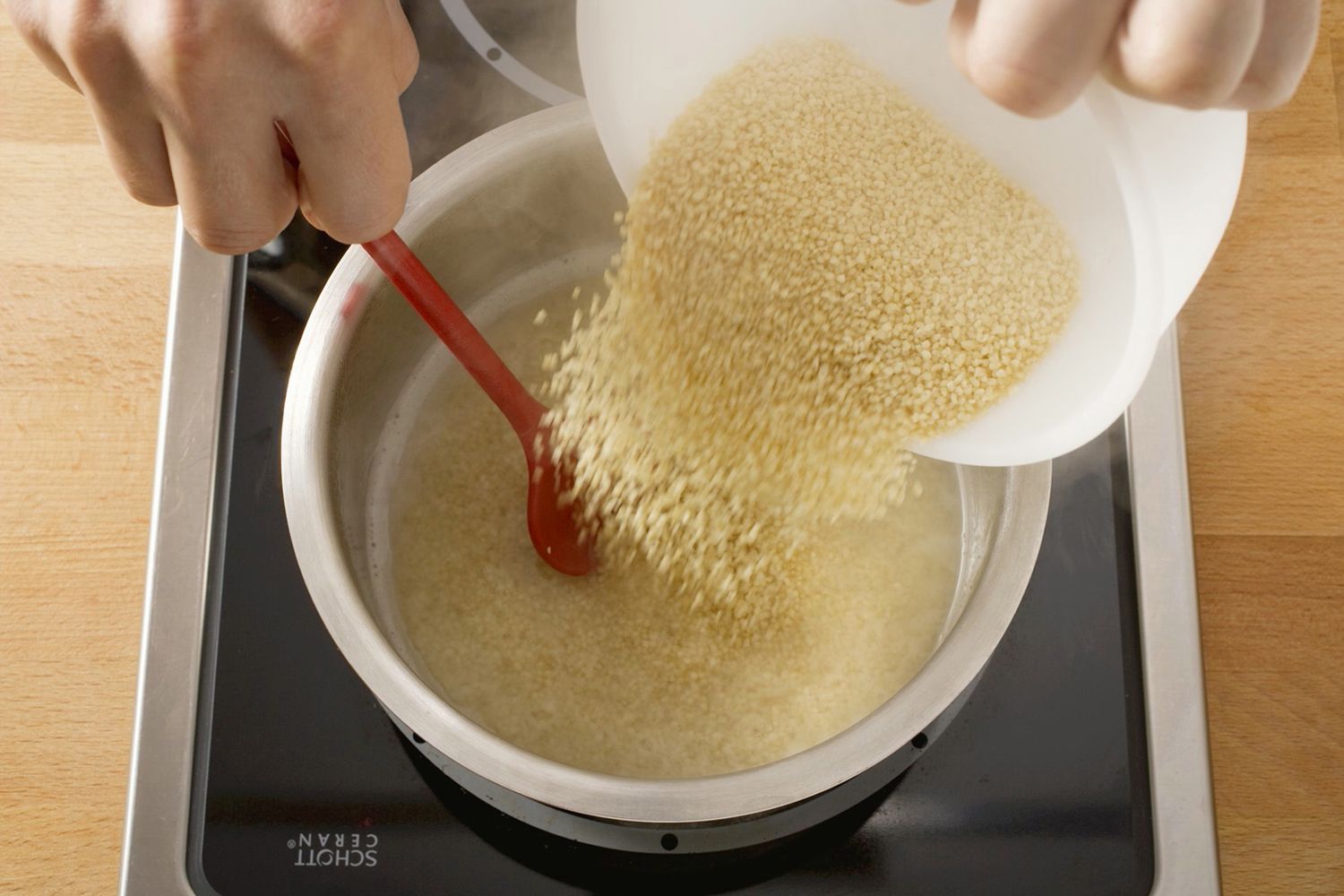 Step: 2/6
Fluff up the couscous with a fork and fold in the melted butter.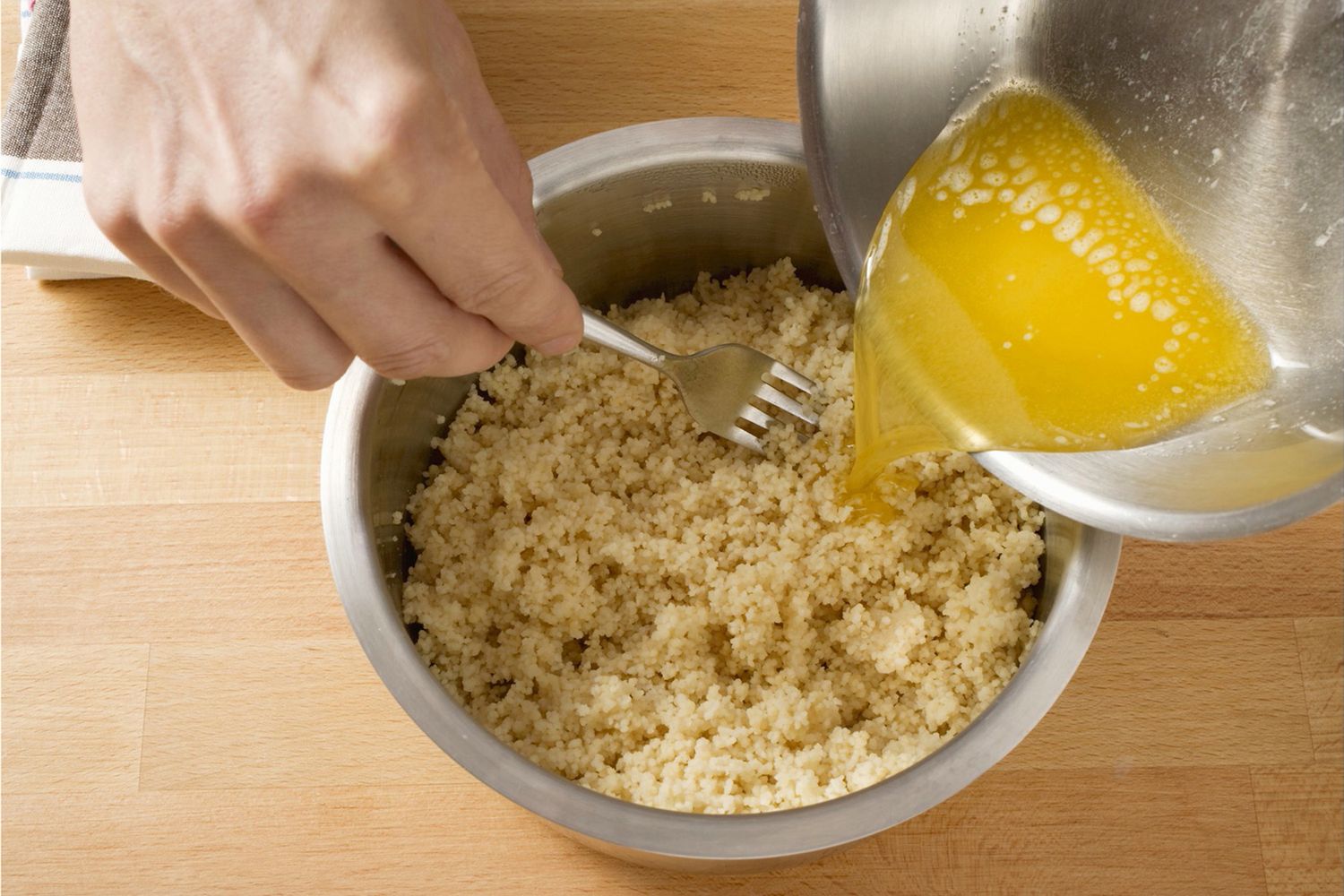 Step: 3/6
Alternatively, place the couscous in a bowl, then pour over the boiling salted water and leave to stand.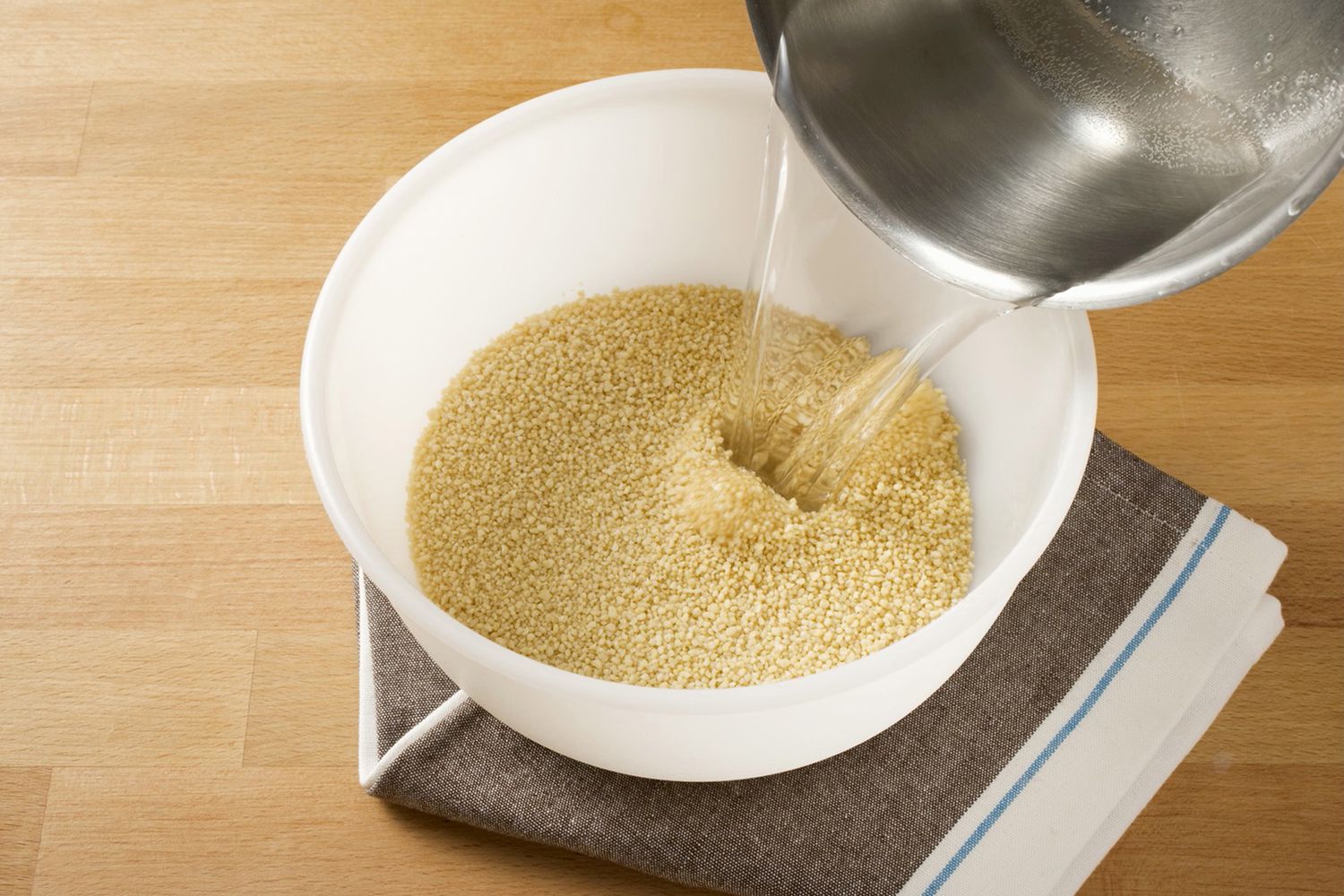 Step: 4/6
Preheat the oven to 180°C (160°C fan, gas 4). Wash the tomatoes, cut off a lid and remove the core with a teaspoon.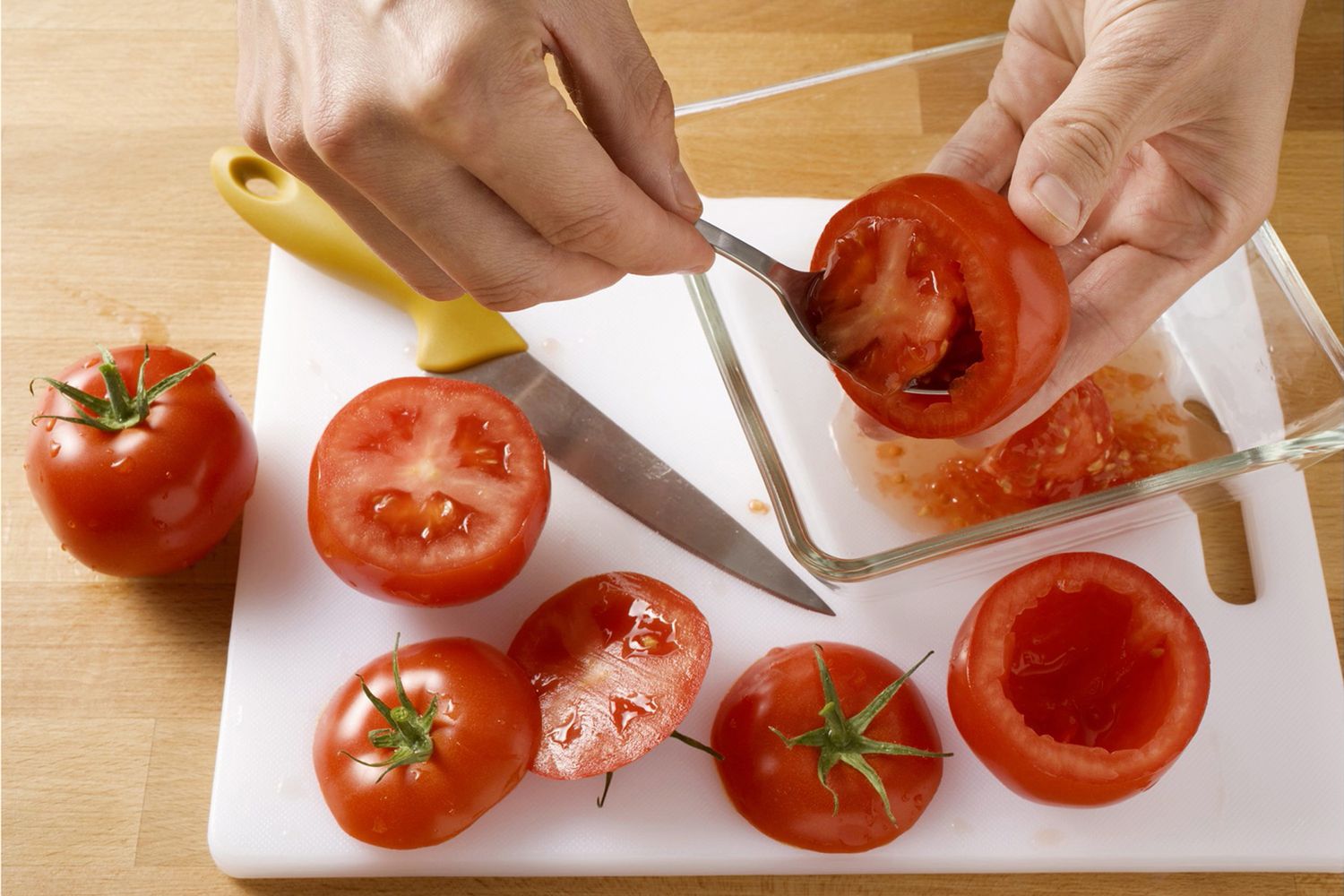 Step: 5/6
Mix 3-4 tbsp of the tomato pulp with the crumbled feta cheese, chopped parsley and couscous.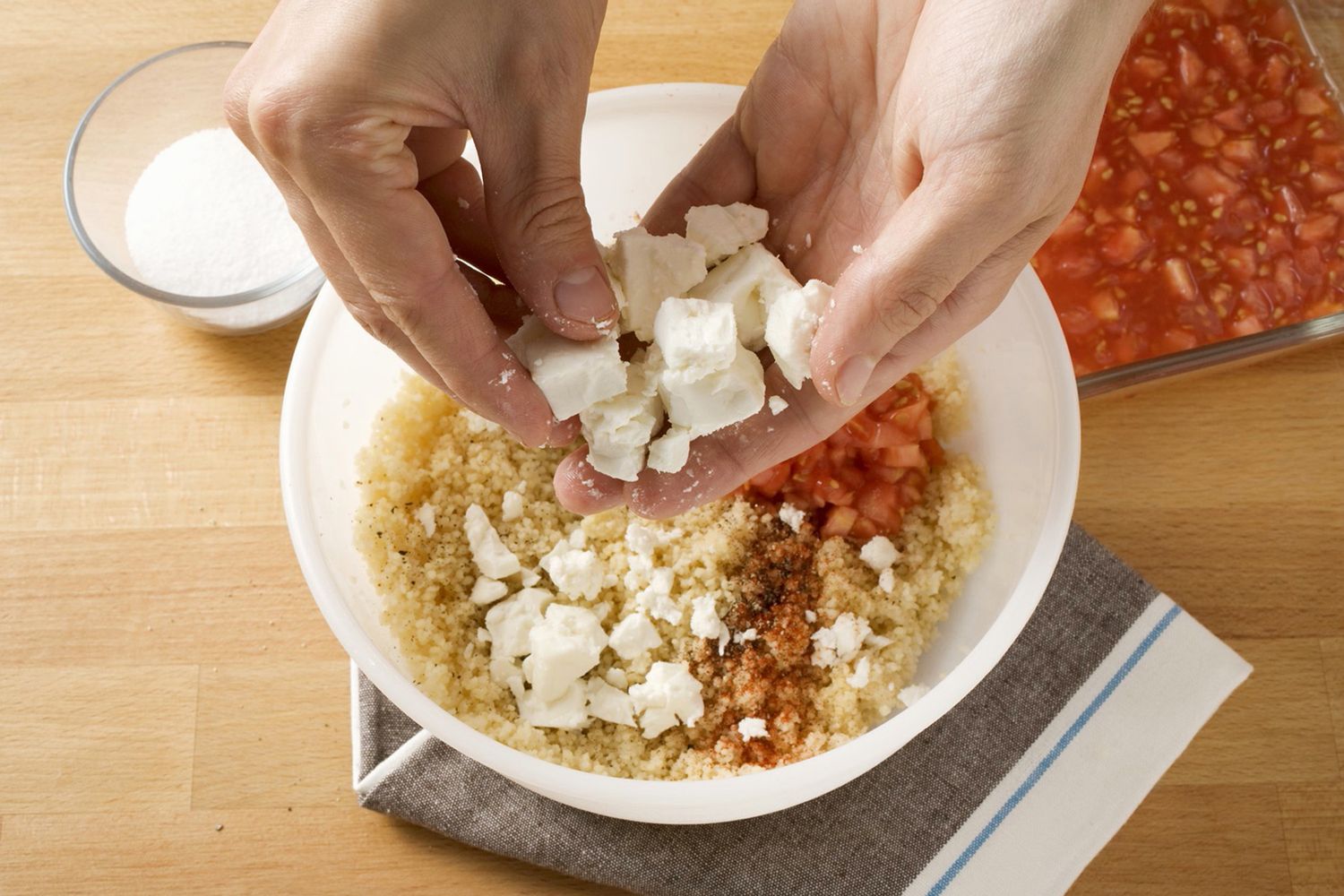 Step: 6/6
Fill the hollowed tomatoes with the couscous mixture and place the tomato lids on top. Place in an oiled baking tin and bake in the oven for 15-20 minutes.