Step: 1/11
Cut the meat into 4cm cubes.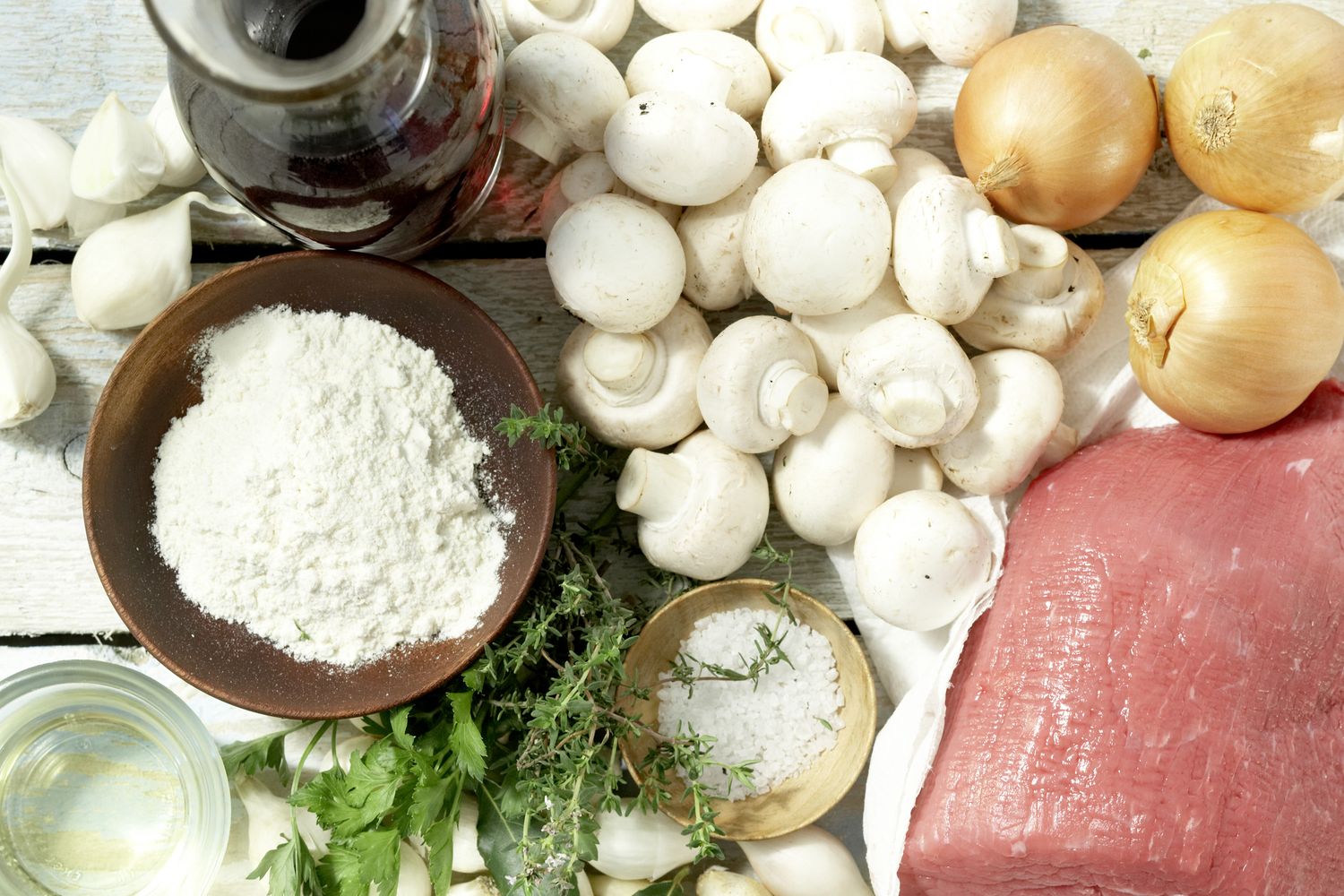 Step: 2/11
Peel the onions and garlic. Finely chop the onions.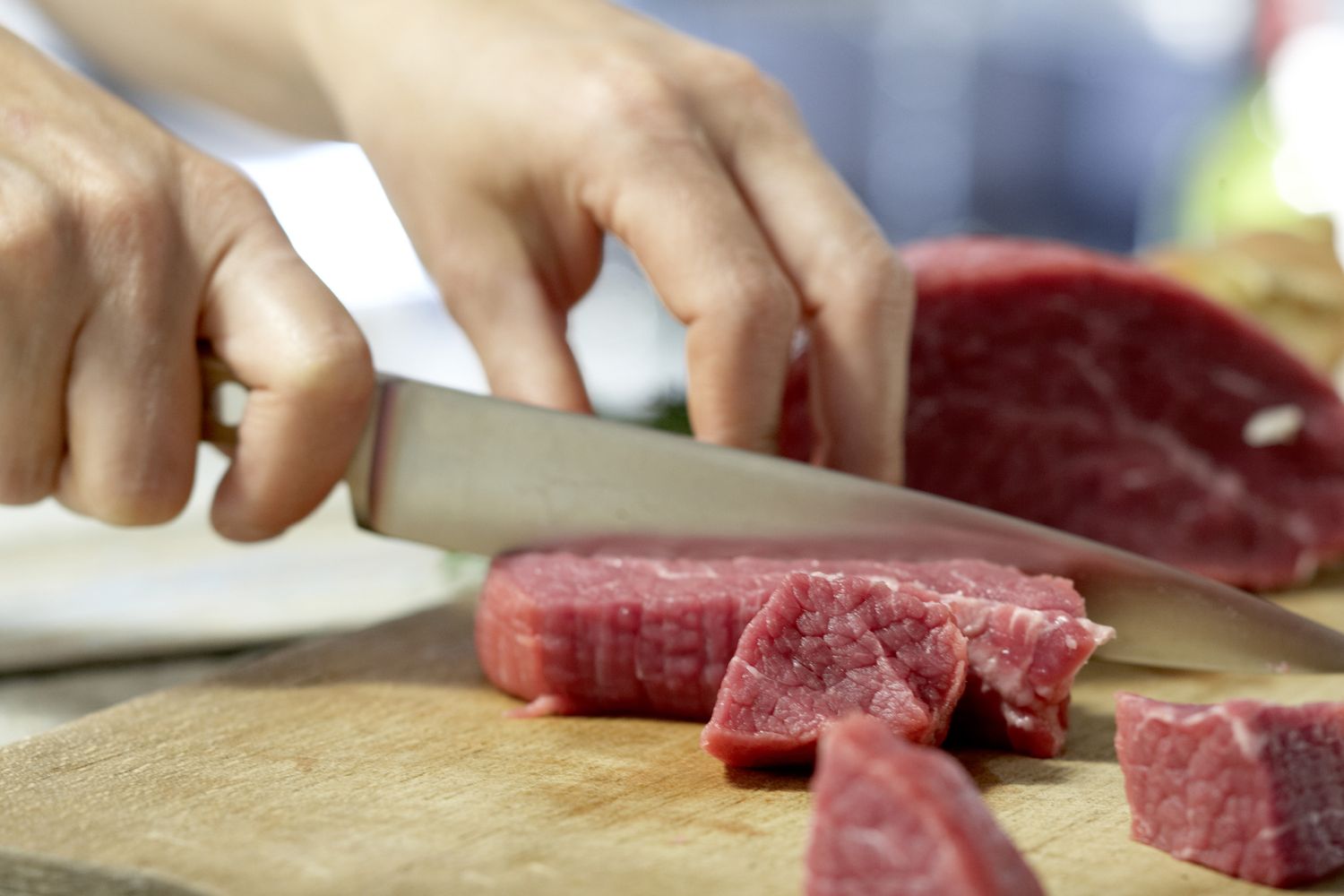 Step: 3/11
Heat 2 tbsp oil in a pan. Fry the meat over a high heat until browned on all sides, remove from the pan and drain in a sieve, collecting the juices in a bowl.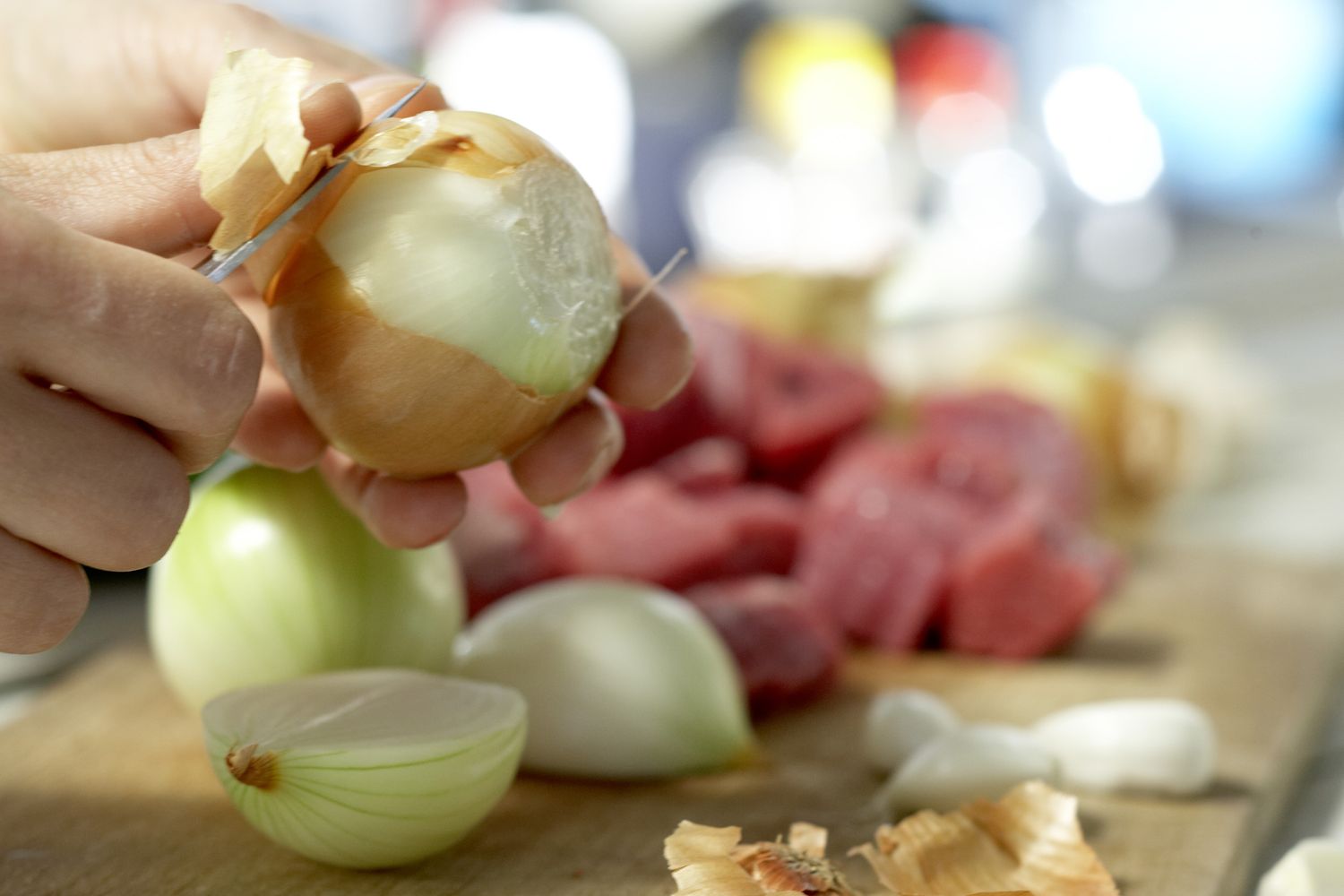 Step: 4/11
Add the onions and garlic to the pan and cook over a medium heat for 5 minutes until lightly browned.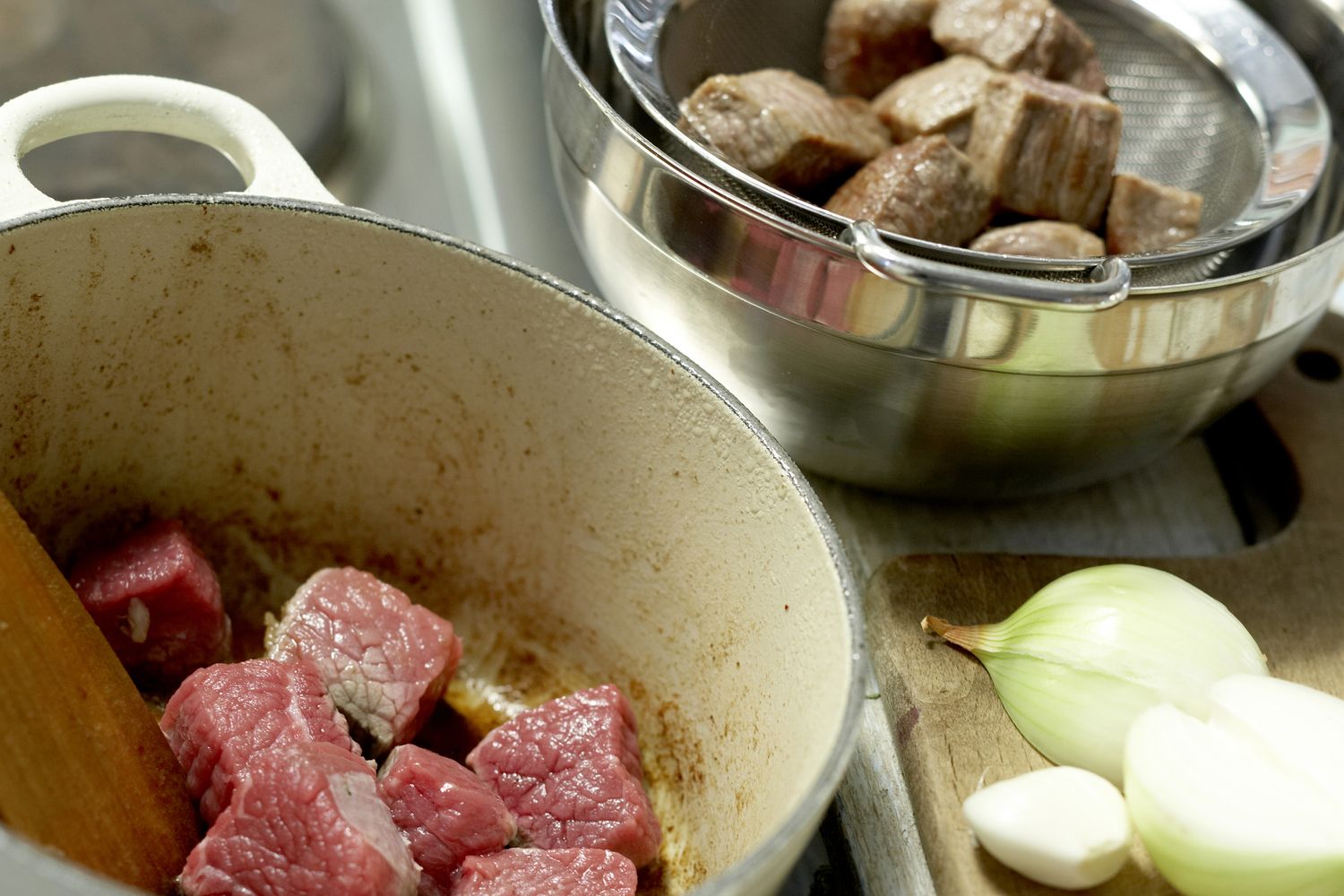 Step: 5/11
Return the meat cubes to the pan and season with salt and pepper. Dust with the flour and cook, stirring, for 1 minute.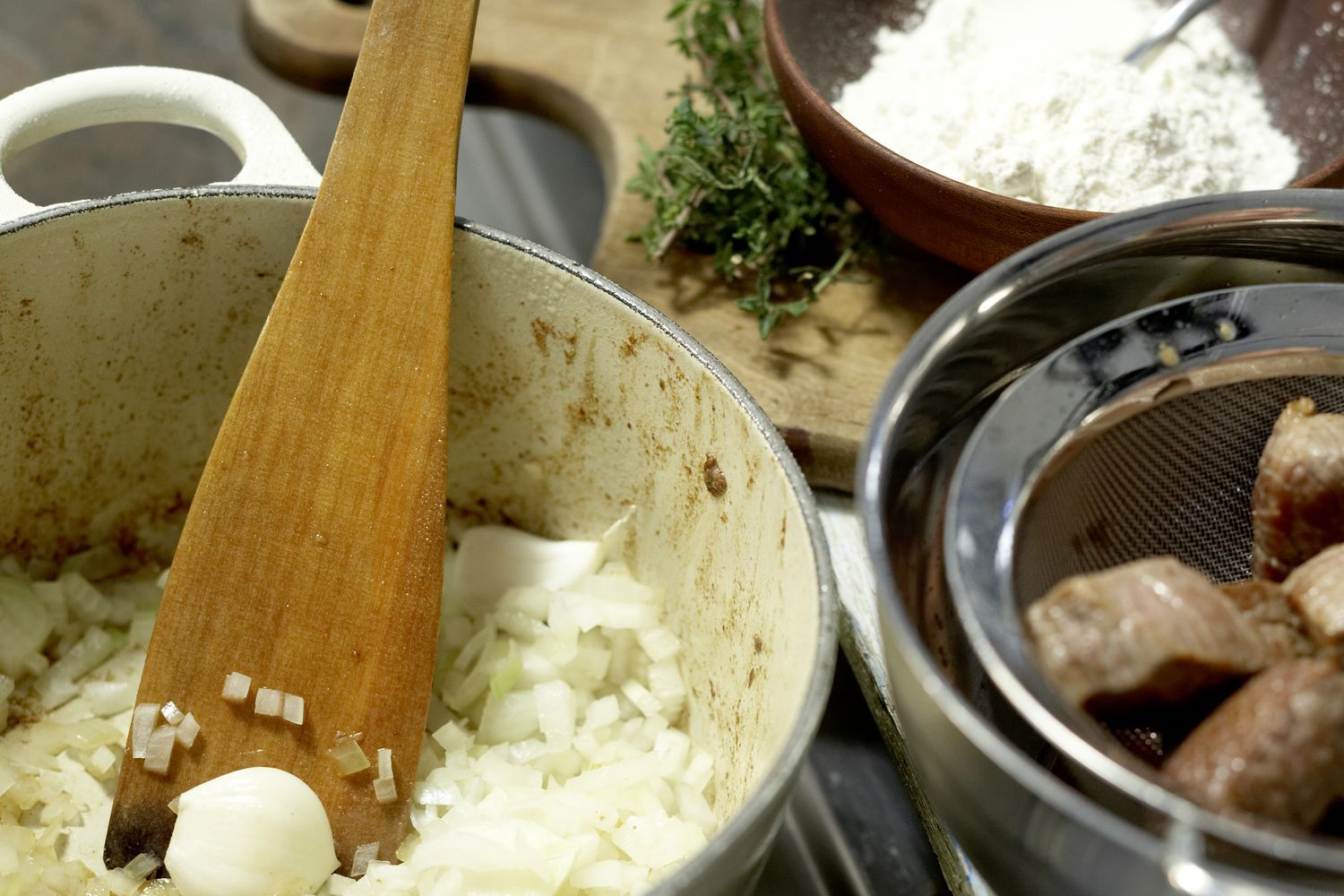 Step: 6/11
Add the red wine, collected meat juices and 250ml water. Wash the thyme and shake dry. Add the thyme and bay leaves to the meat and bring to the boil. Cover and cook over a very low heat for 2 1/4 hours.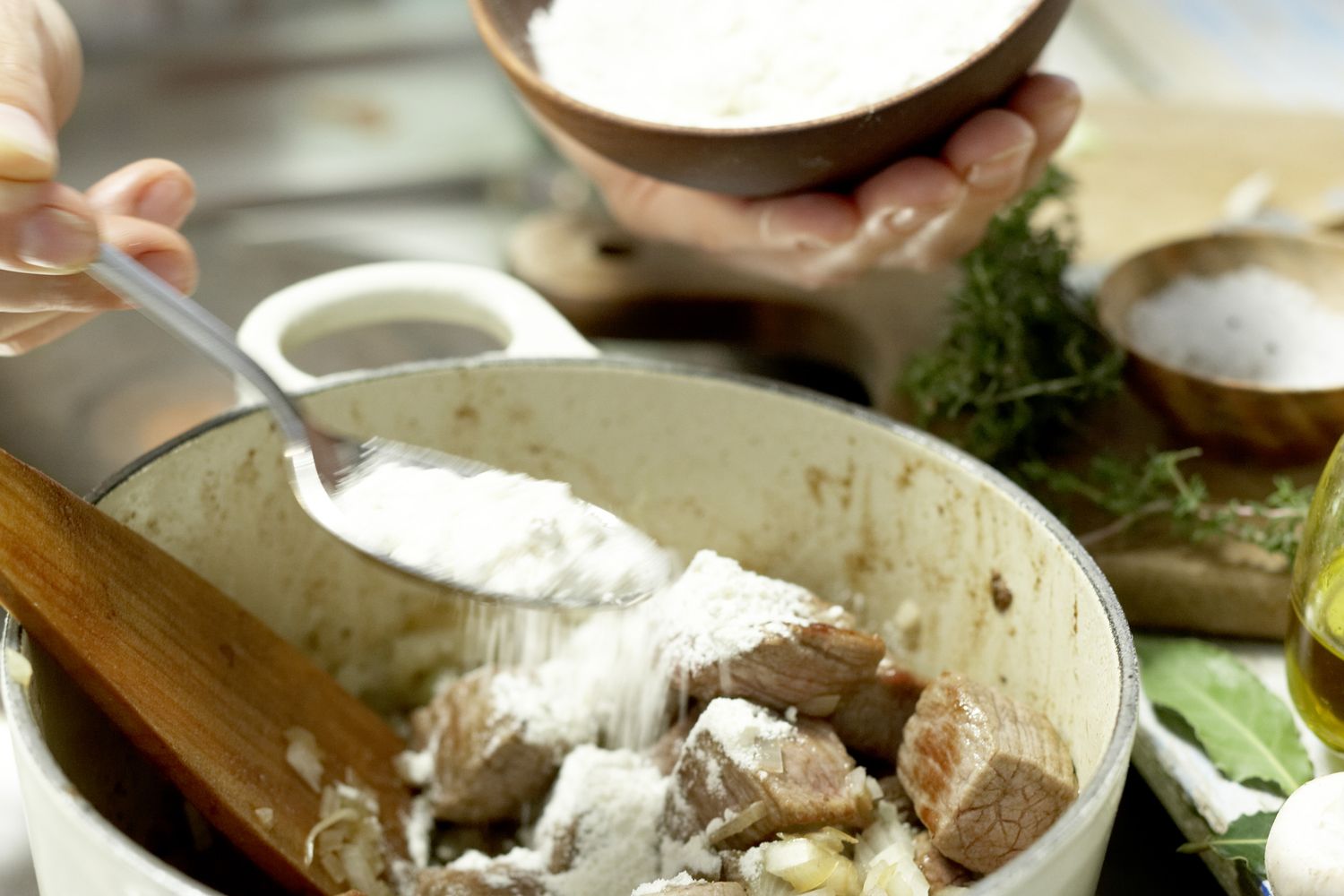 Step: 7/11
In the meantime, clean the button mushrooms and halve if large.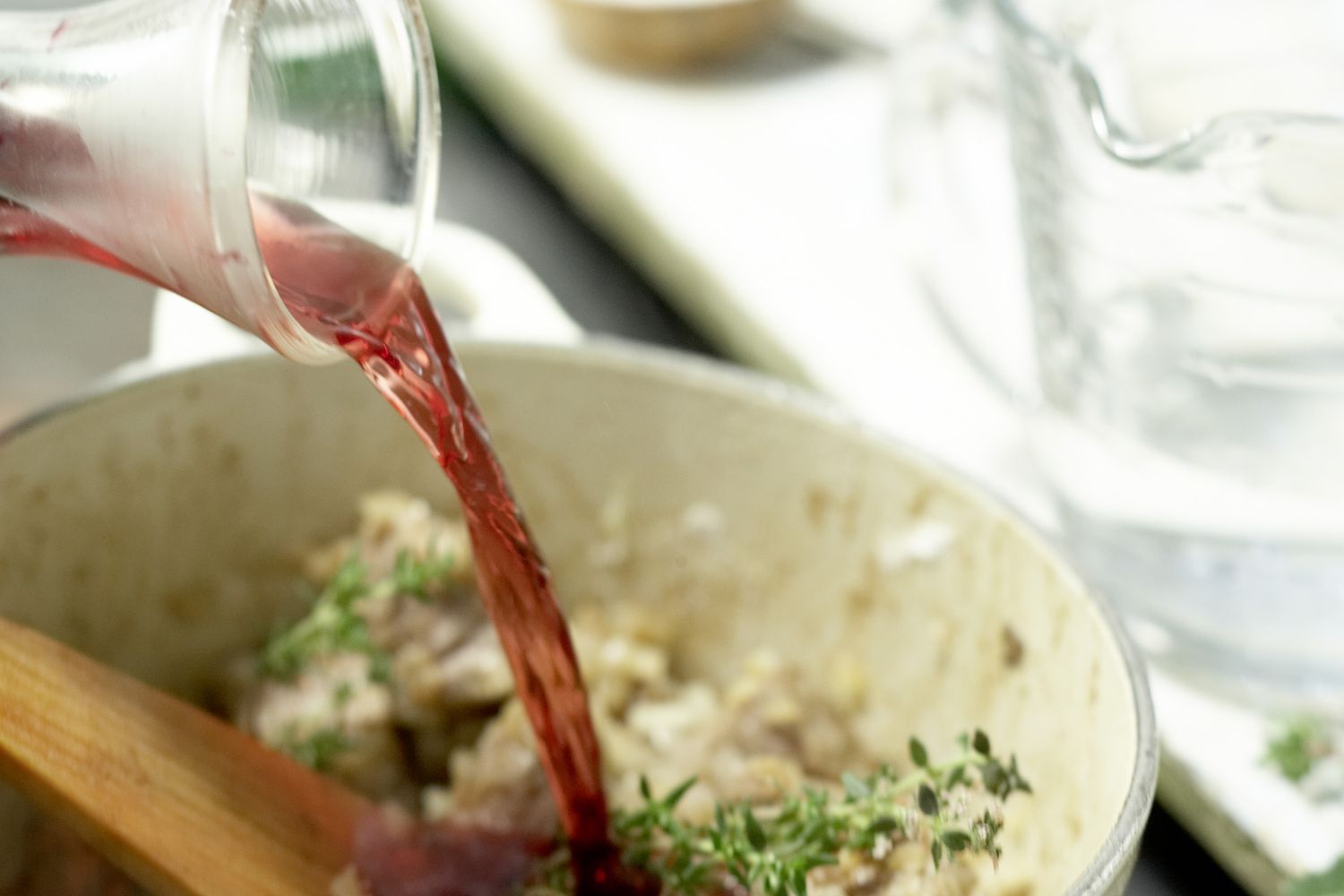 Step: 8/11
Blanch the pearl onions for 5 minutes in boiling salted water, drain and cool under cold running water. Peel the onions.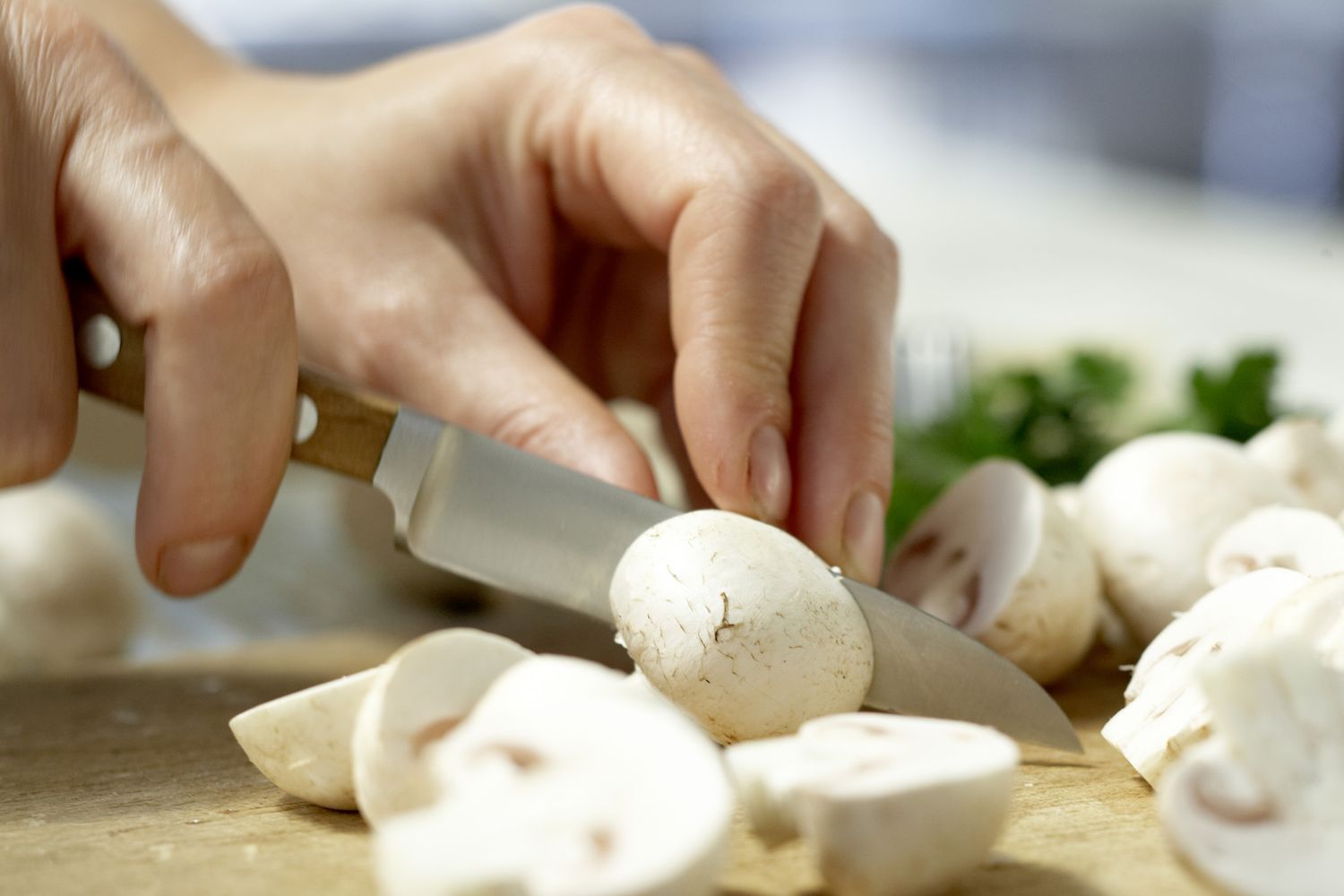 Step: 9/11
Heat the remaining oil in a pan and saute the button mushrooms and pearl onions over a medium heat for 3-4 minutes.
Step: 10/11
Add the mushrooms and onions to the meat and cook, uncovered, for a further 30 minutes over a medium heat.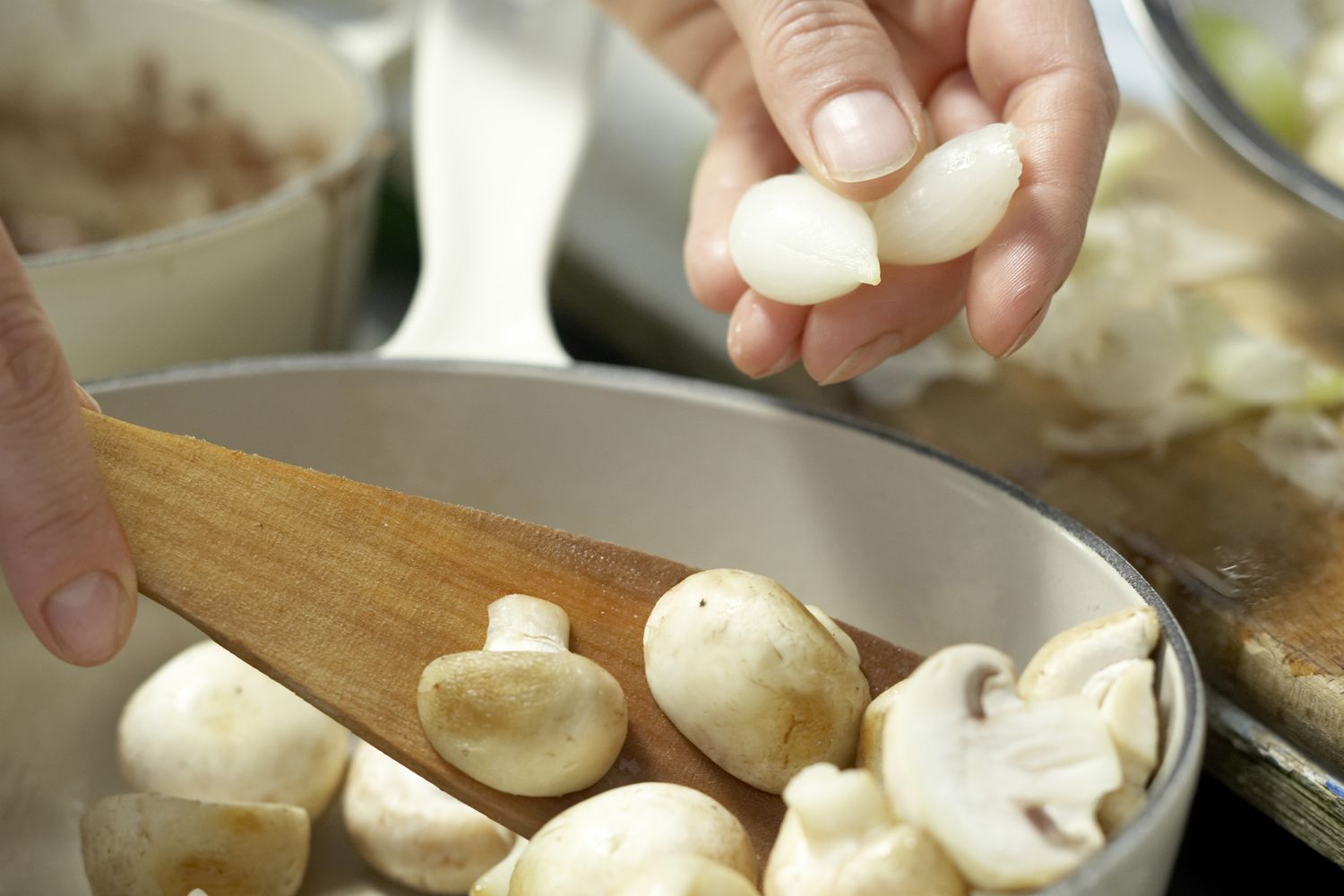 Step: 11/11
Meanwhile, wash the parsley, shake dry and chop the leaves. Add to the stew. Season with salt and pepper, and serve.