Step: 1/12
Peel the cucumber, halve lengthwise, scoop out the seeds and dice the flesh. Cook in boiling salted water for 30 seconds, drain, rinse in cold water and drain well.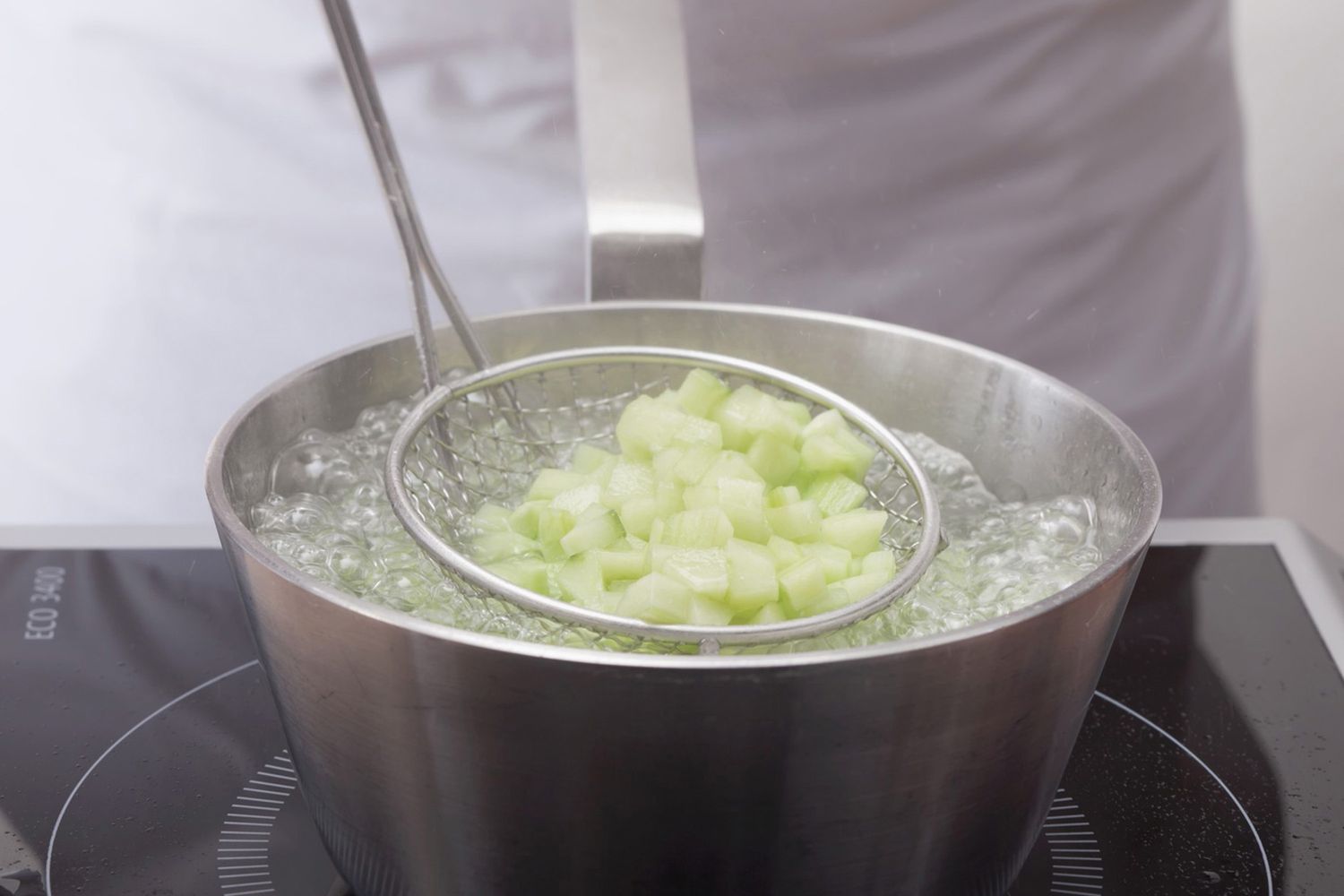 Step: 2/12
Peel 1 garlic clove and crush into the yogurt. Mix with the lemon juice, add the cucumber cubes, salt, pepper, herbs and chillies.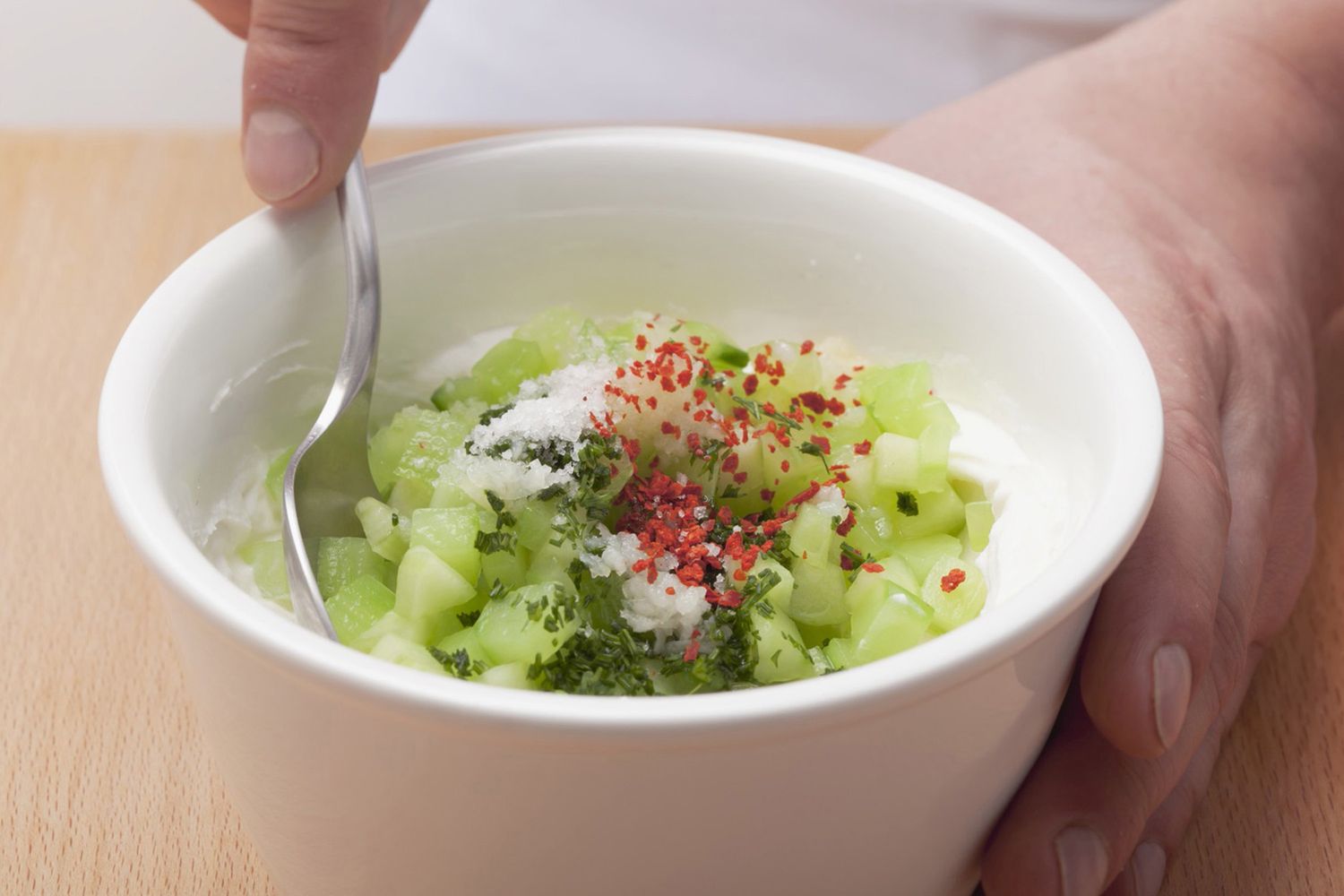 Step: 3/12
Mix everything together. Chill in the fridge.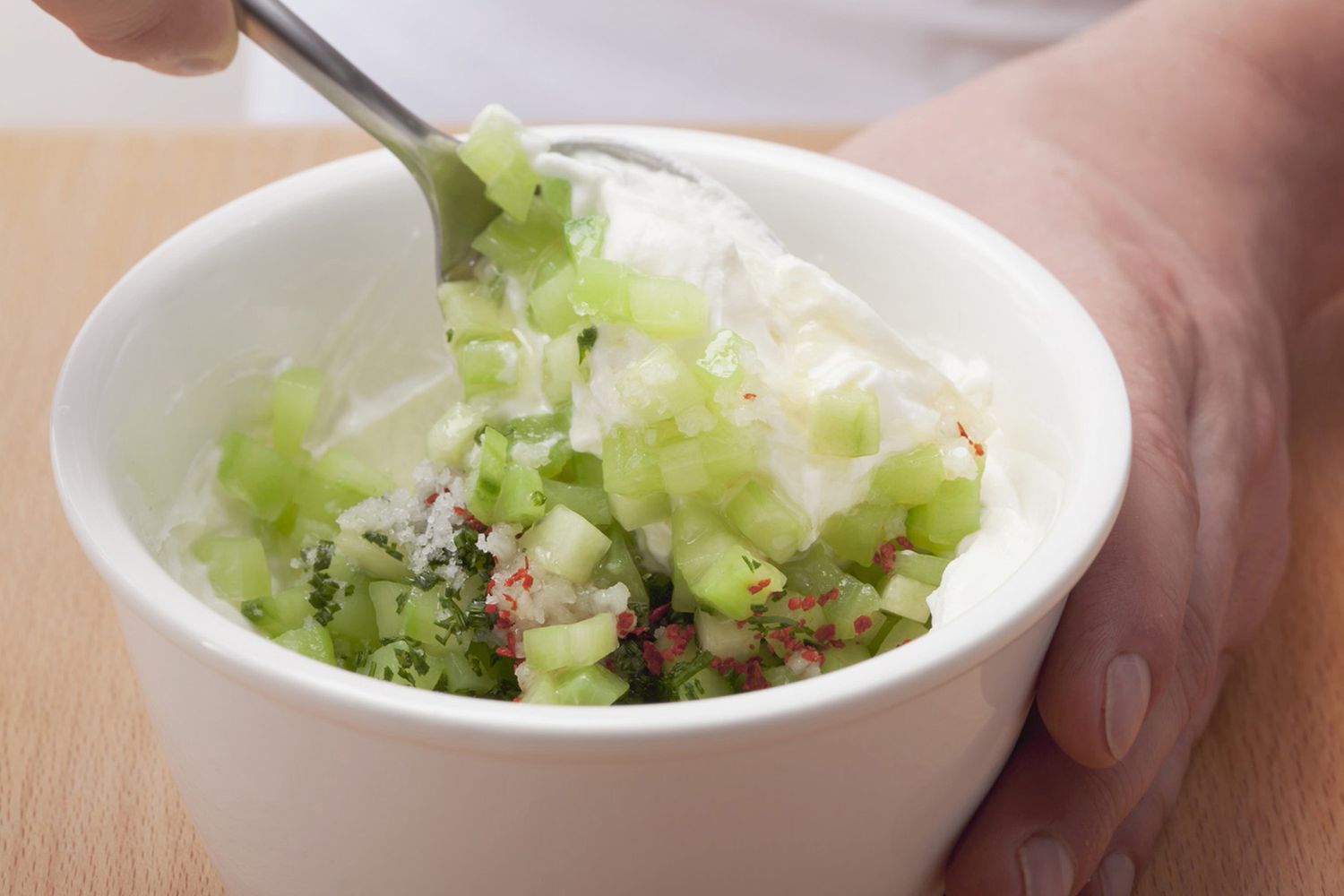 Step: 4/12
For the skewers, wash and slice the courgette in 1cm thick pieces.
Step: 5/12
Peel and slice the onion.
Step: 6/12
Wash and halve the tomatoes.
Step: 7/12
Wash the lemon, pat dry, cut into quarters lengthways and cut 2 quarters in thin slices. Squeeze the remaining quarters.
Step: 8/12
Cut the meat into 3-4 cm cubes. Thread the meat onto wooden skewers, alternating with tomatoes and lemon slices or courgettes and onions.
Step: 9/12
For the marinade, peel the remaining garlic and cut into thin slices.
Step: 10/12
Cook the skewers in 2 tbsp oil on a griddle pan and turn until the meat is cooked. Season with salt and pepper.
Step: 11/12
In a separate pan, heat the remaining oil and fry the garlic slices, rosemary and chilli. Peel the ginger, cut lengthways into thin slices and add to the pan. Sprinkle with the lemon juice and remove from the heat.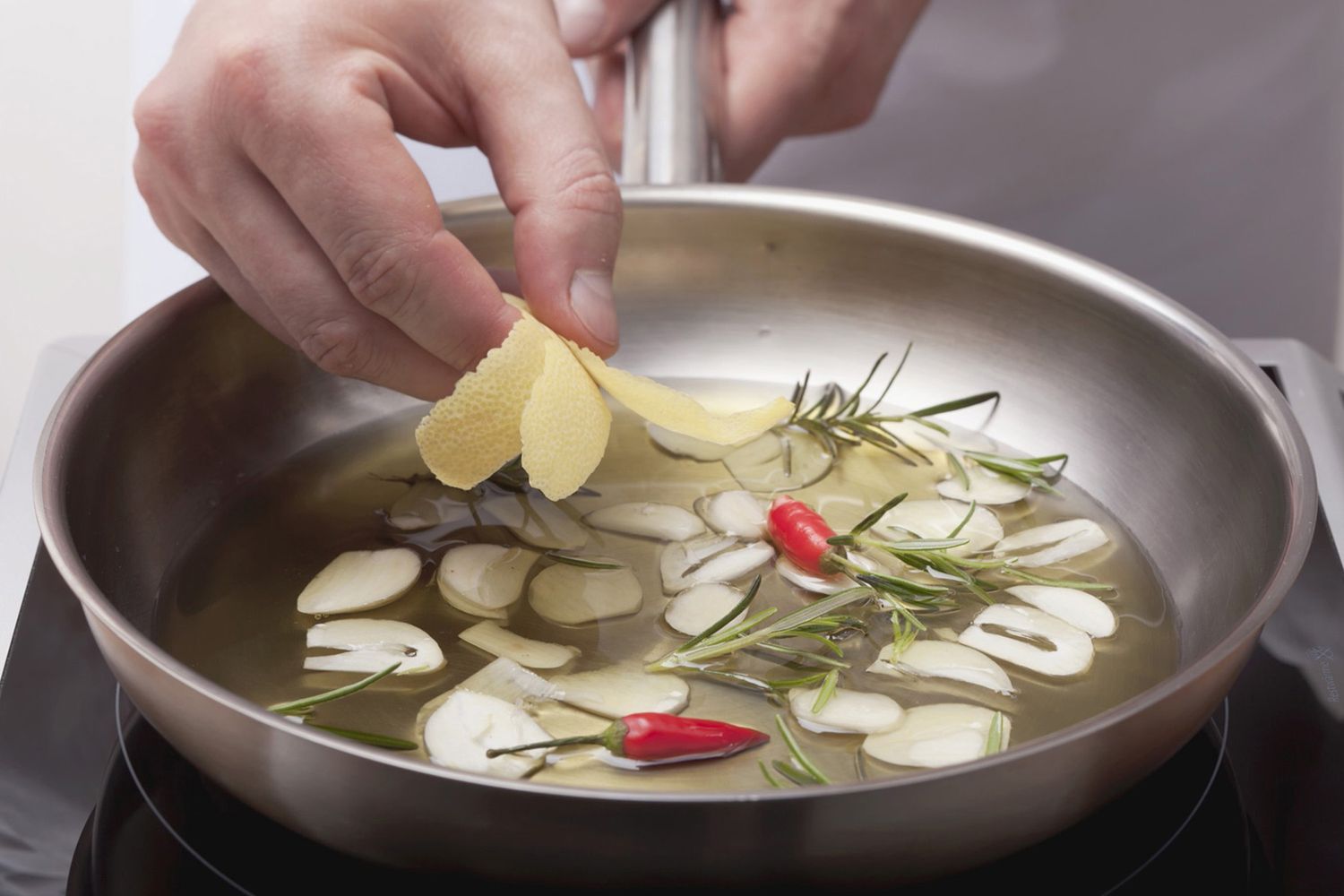 Step: 12/12
Sprinkle the skewers with the marinade and serve with the tzatziki.