Step: 1/17
Heat the oil and butter in a pan.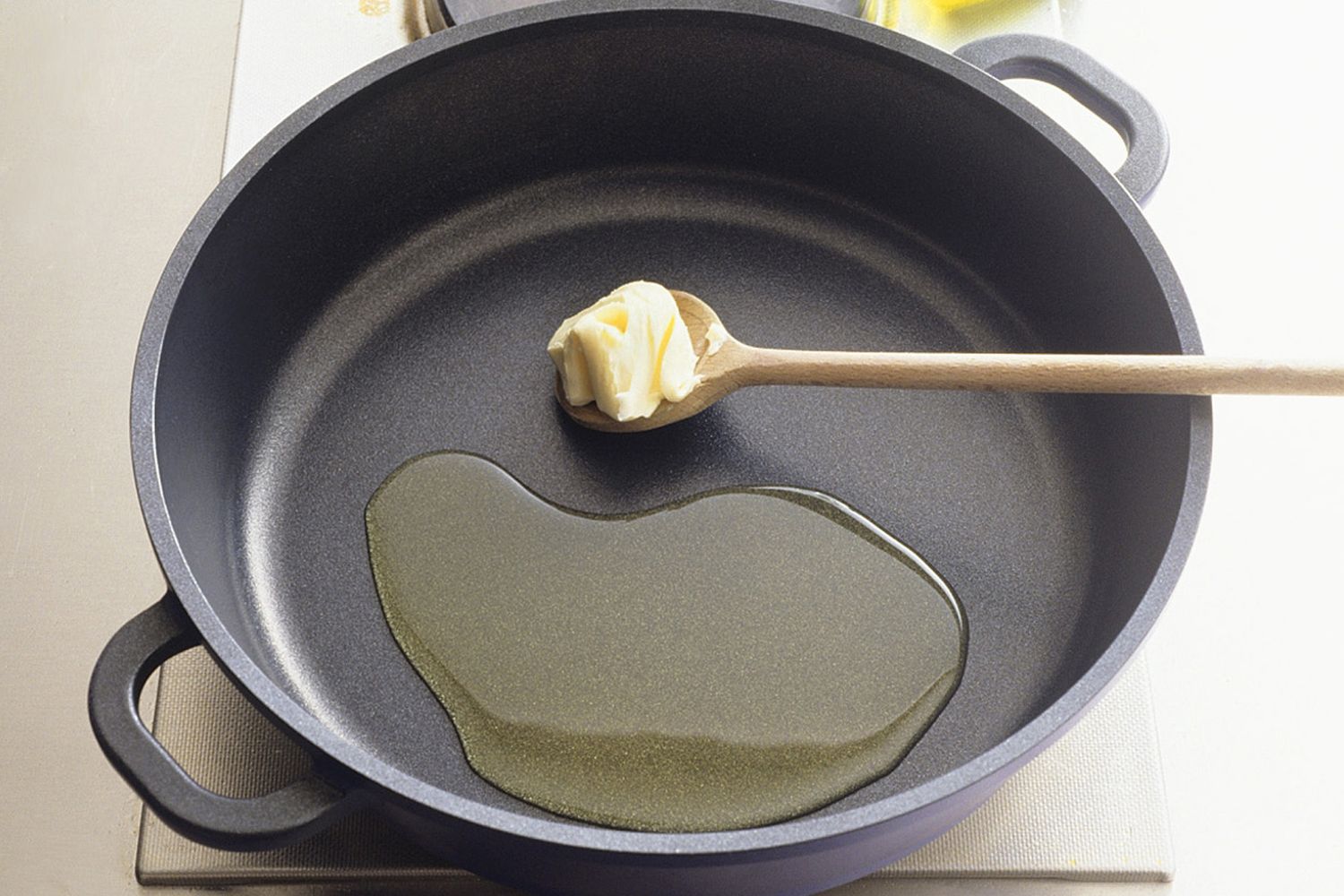 Step: 2/17
Rinse the veal slices and dab dry.
Step: 3/17
Season the veal with salt and pepper and fry in the pan until browned on both sides.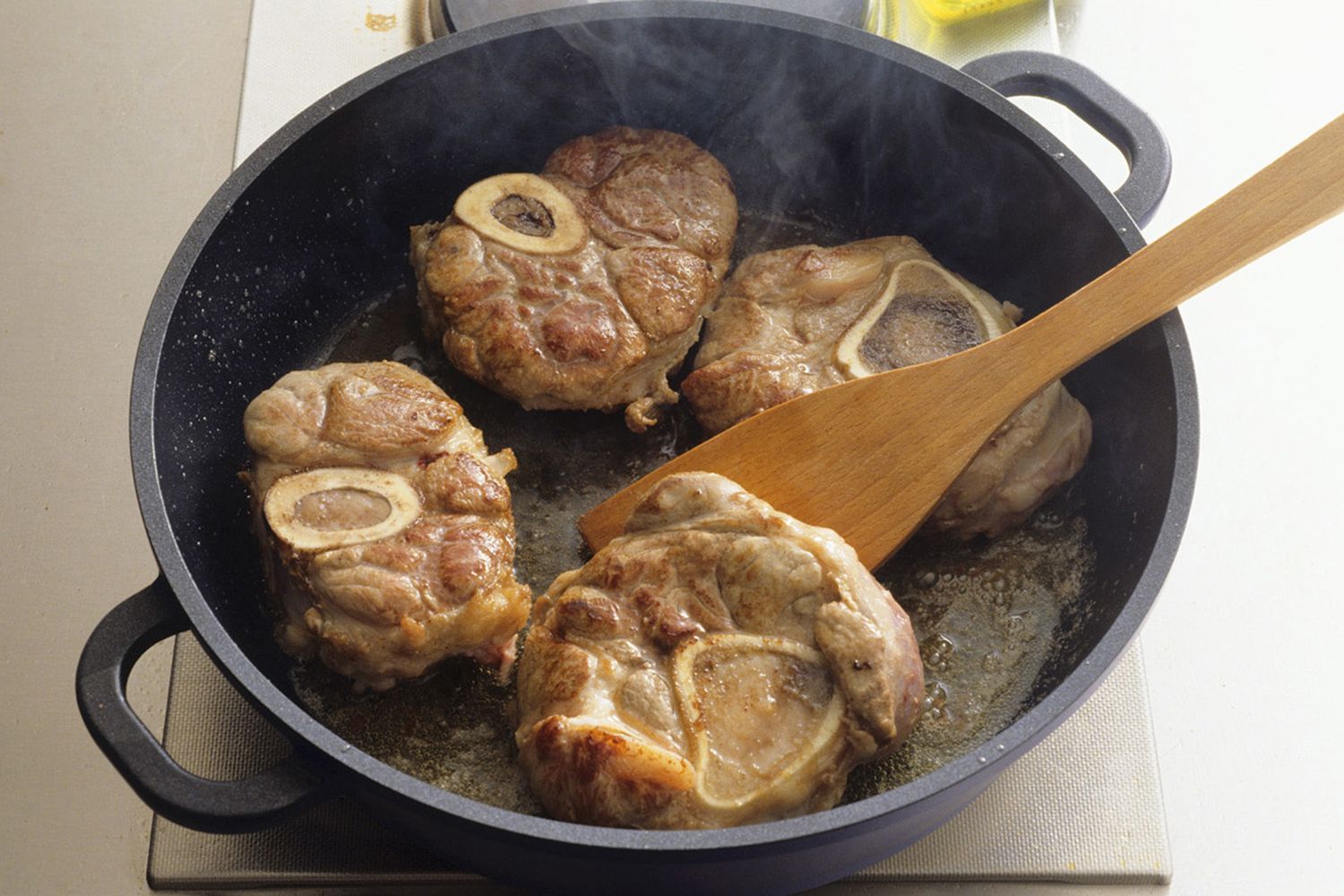 Step: 4/17
Wash and finely dice the carrots and celery.
Step: 5/17
Add half to the meat. Peel and finely chop the onion and garlic. Reserve half of the garlic. Add the rest to the meat, together with the onion, half of the parsley, the thyme and bay leaves and cook briefly.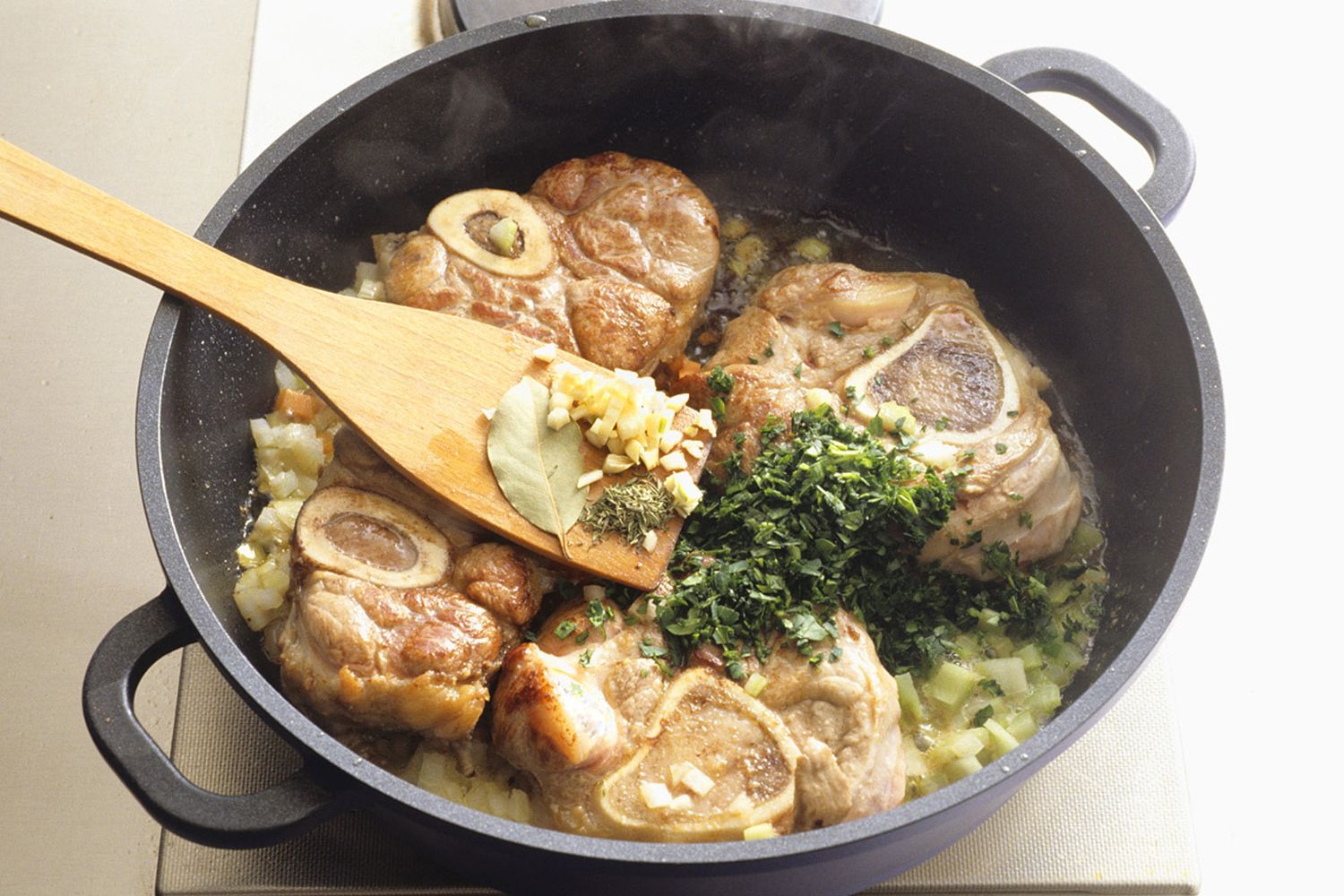 Step: 6/17
Plunge the tomatoes into boiling water, then into cold water, drain and peel off the skins. Quarter, deseed and finely chop.
Step: 7/17
Mix half with 150ml stock.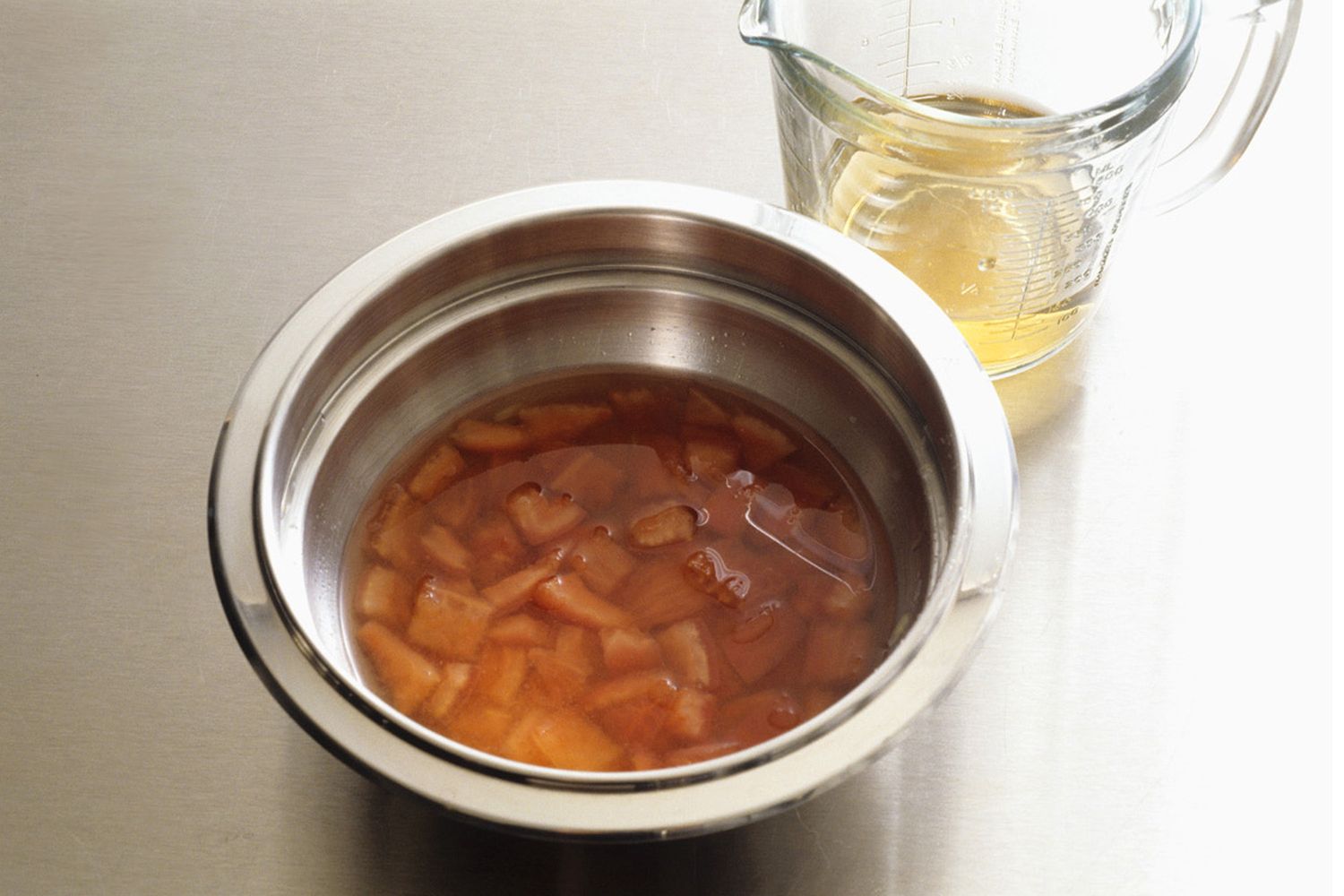 Step: 8/17
Season with salt and pepper and pour over the meat. Cover and leave to braise over a low heat for 1 hour.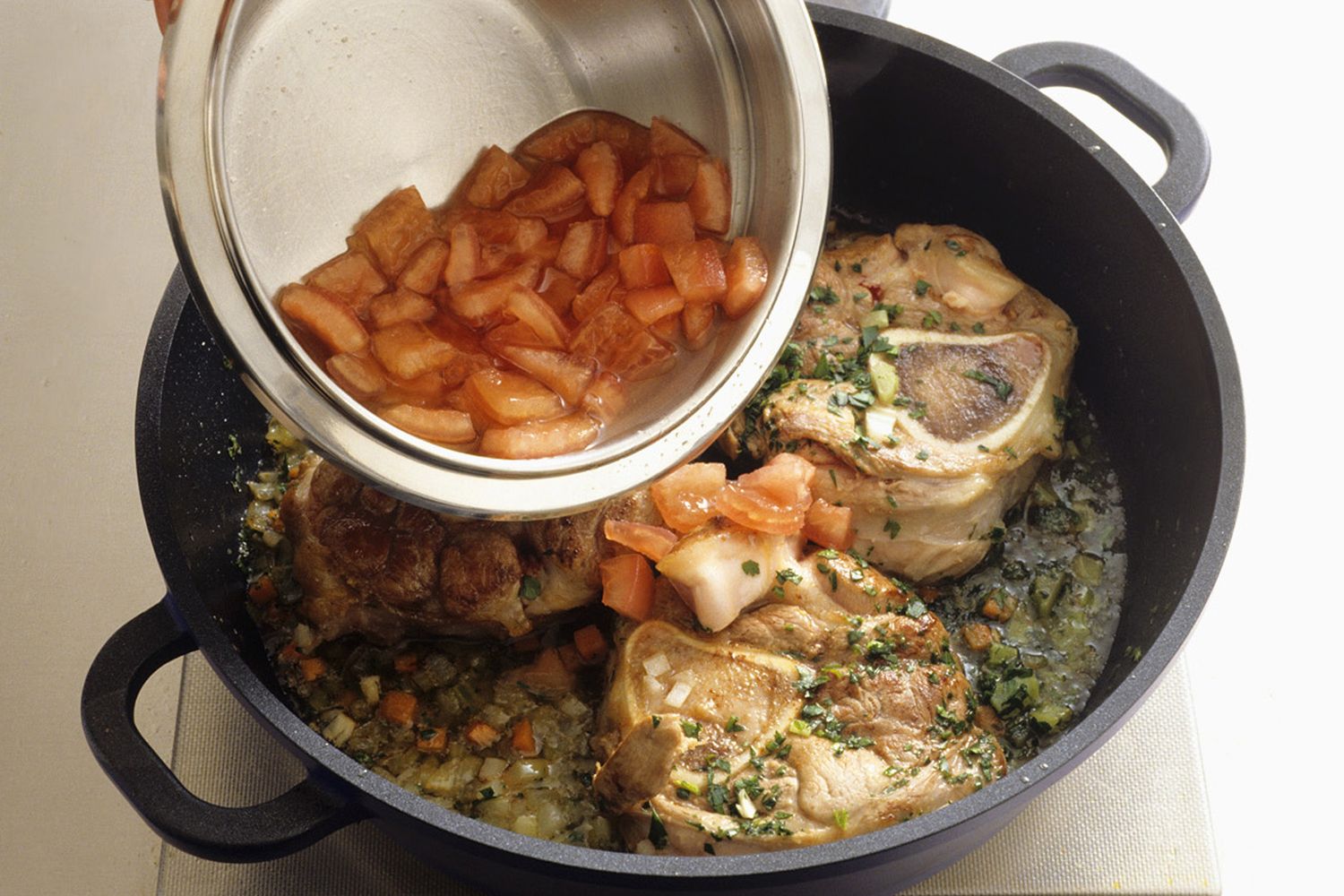 Step: 9/17
Add the remaining tomatoes to the meat with the remaining stock and the diced vegetables. Braise for another 1 hour.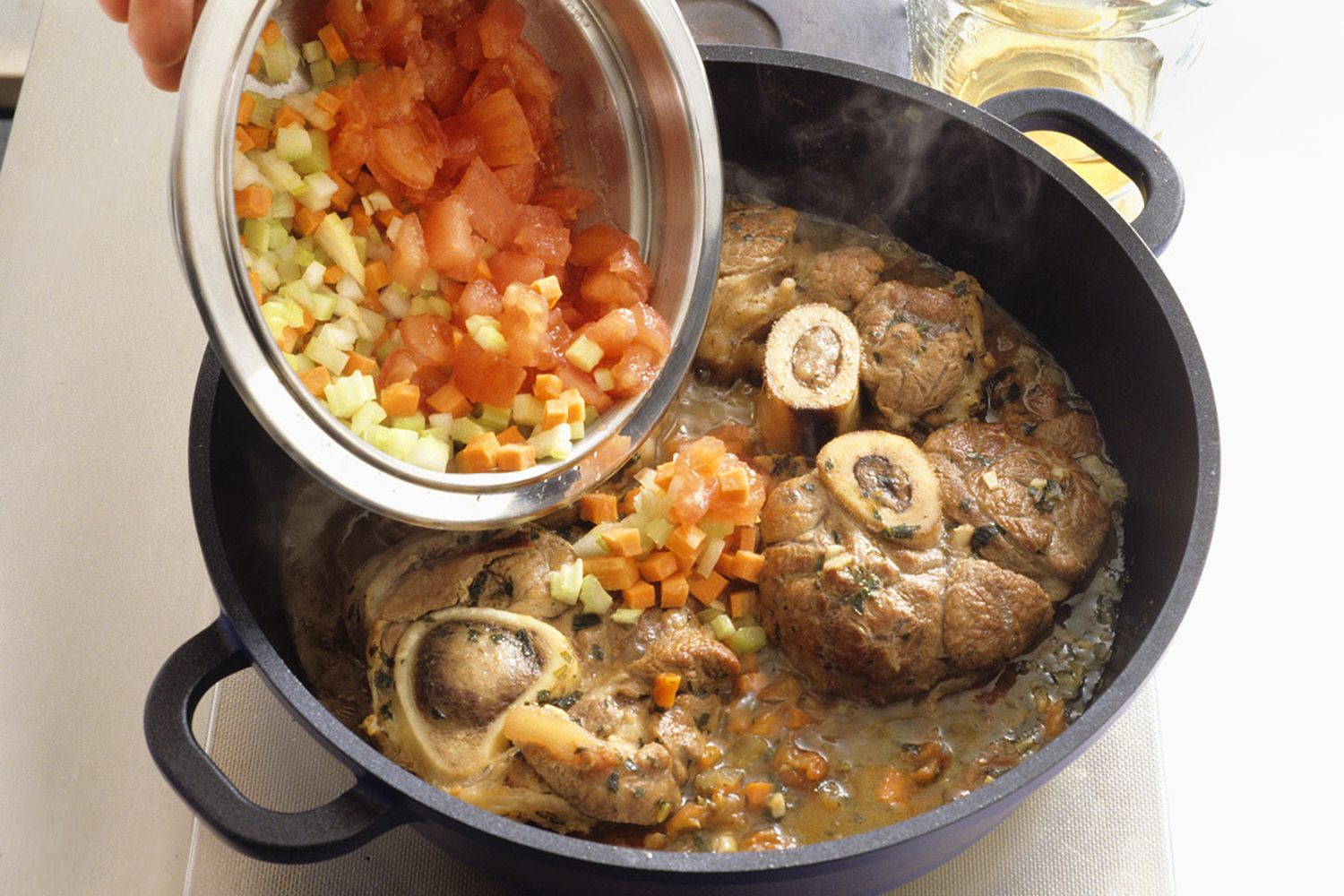 Step: 10/17
The meat is done when it starts to fall away from the bones.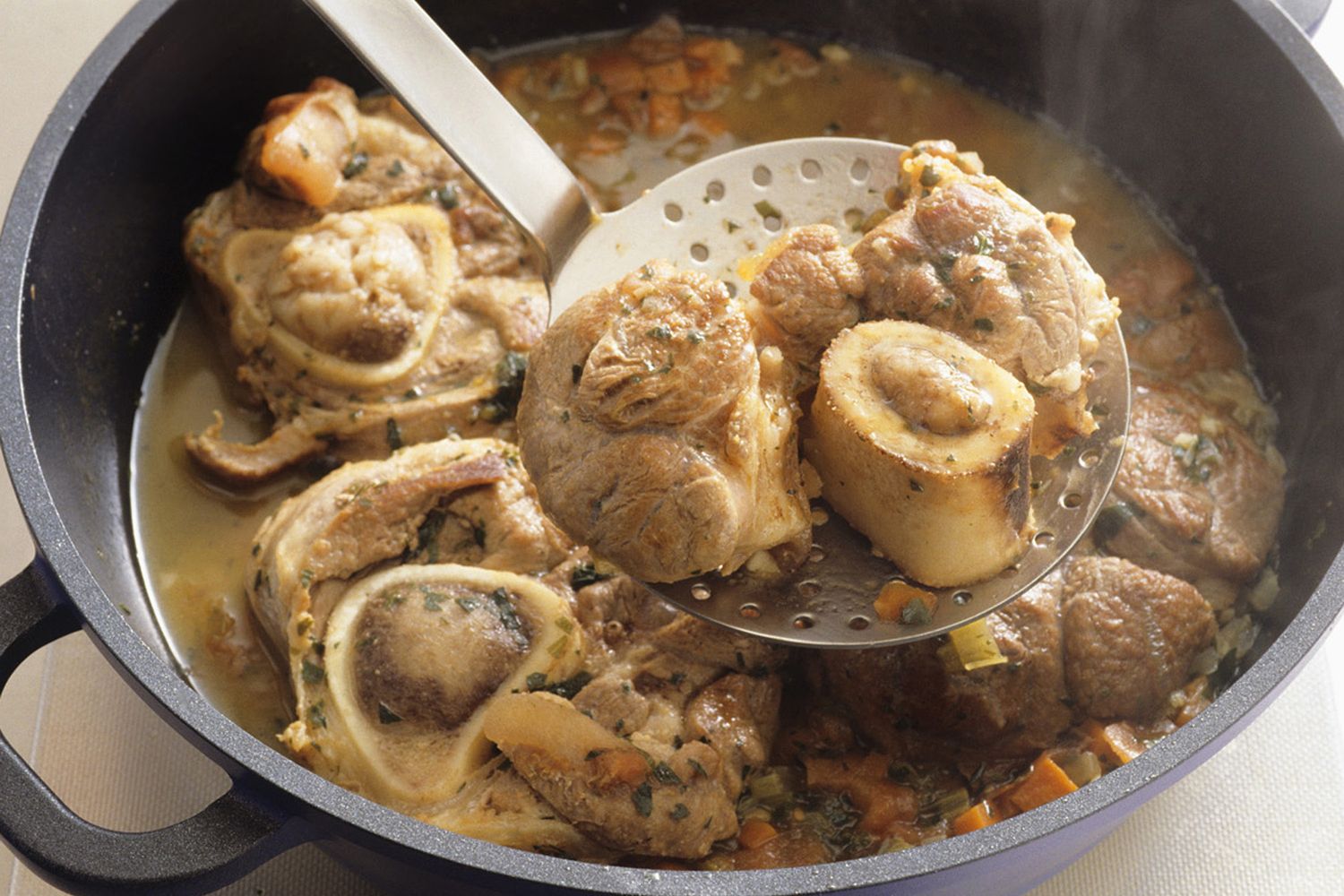 Step: 11/17
Meanwhile, place the remaining parsley in a bowl. Grate the lemon zest and add to the bowl.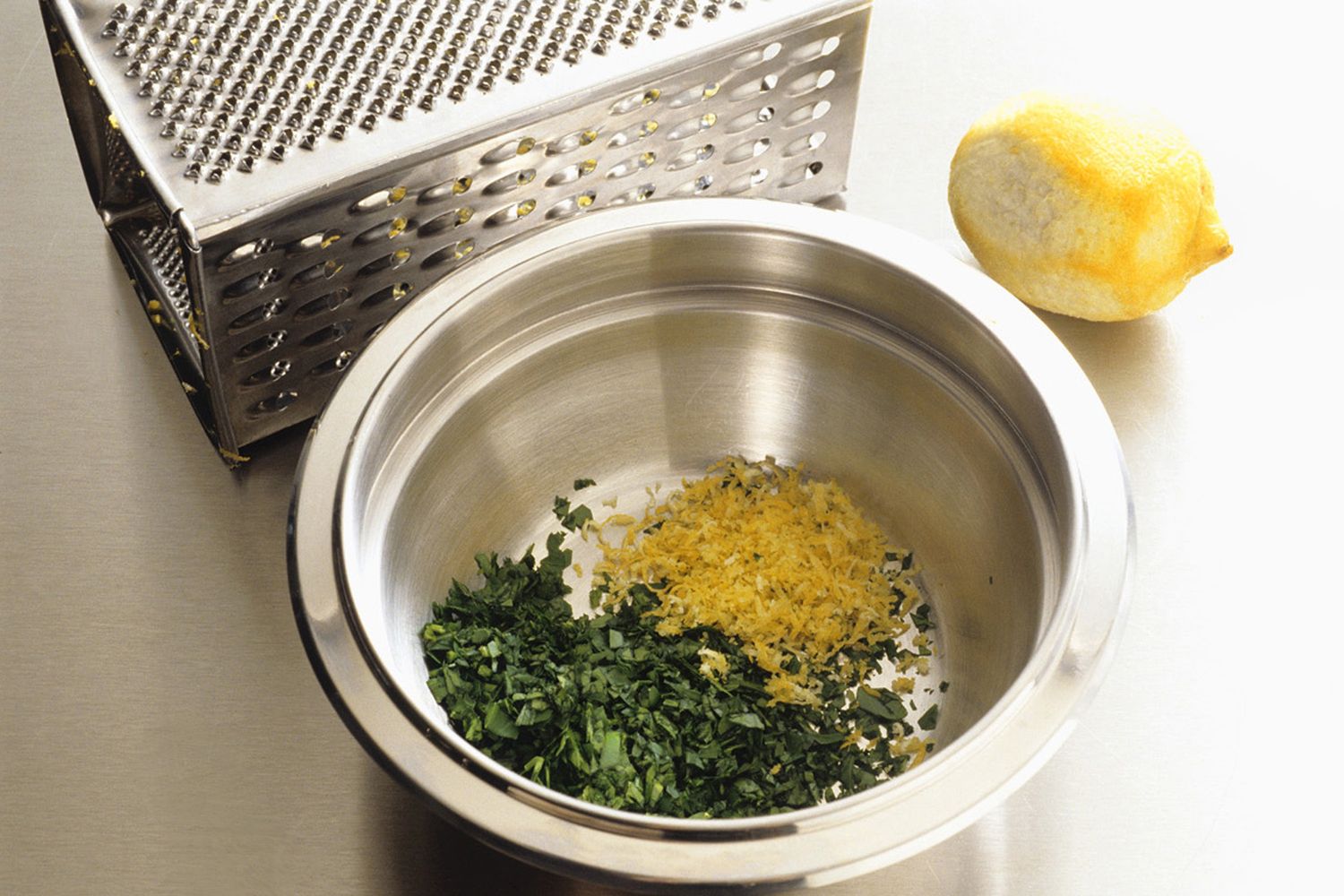 Step: 12/17
Mix together and add the remaining garlic.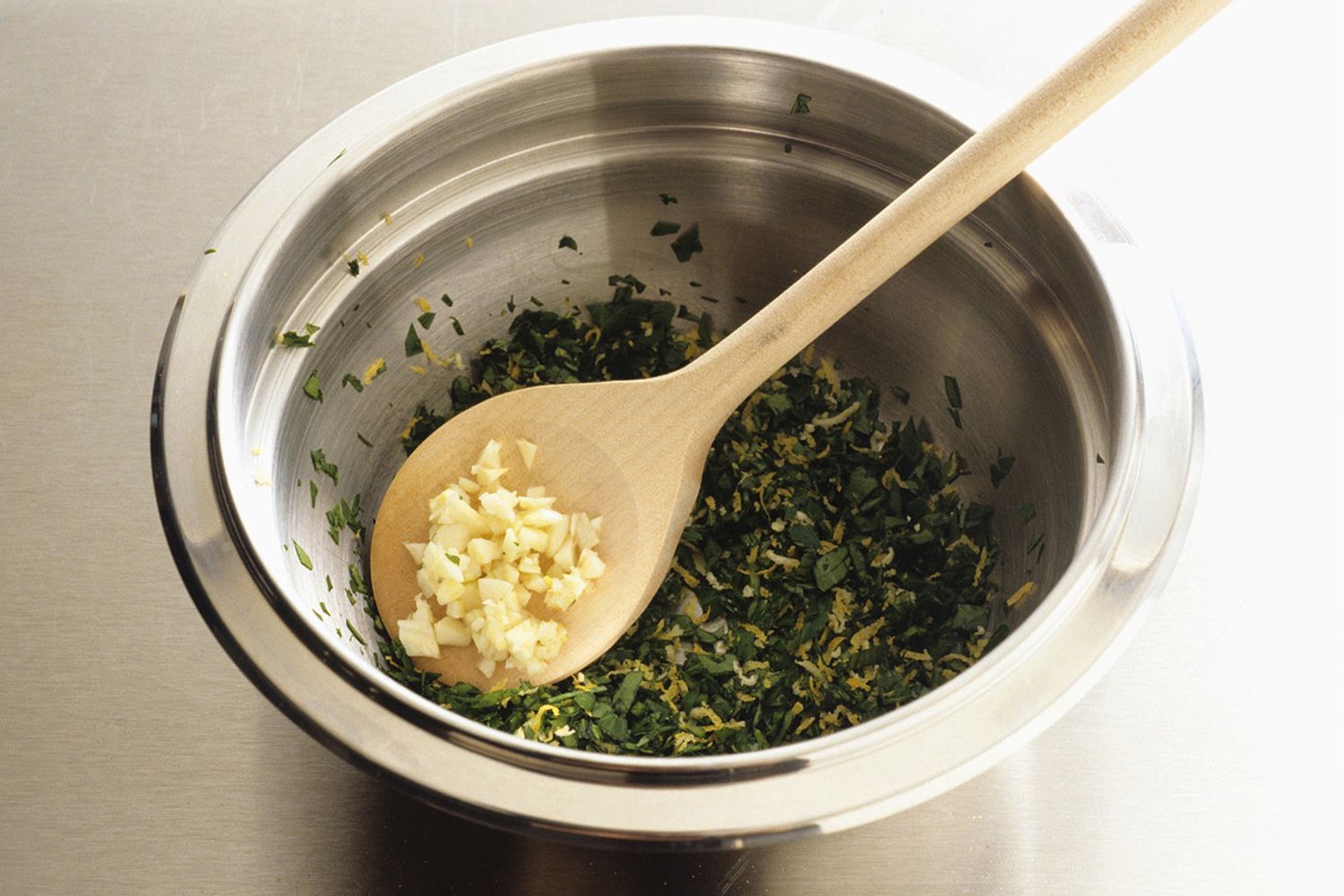 Step: 13/17
Wash the beans and blanch in boiling salted water for 8 minutes.
Step: 14/17
Peel and finely dice the onion.
Step: 15/17
Saute in a hot pan with the butter until golden brown.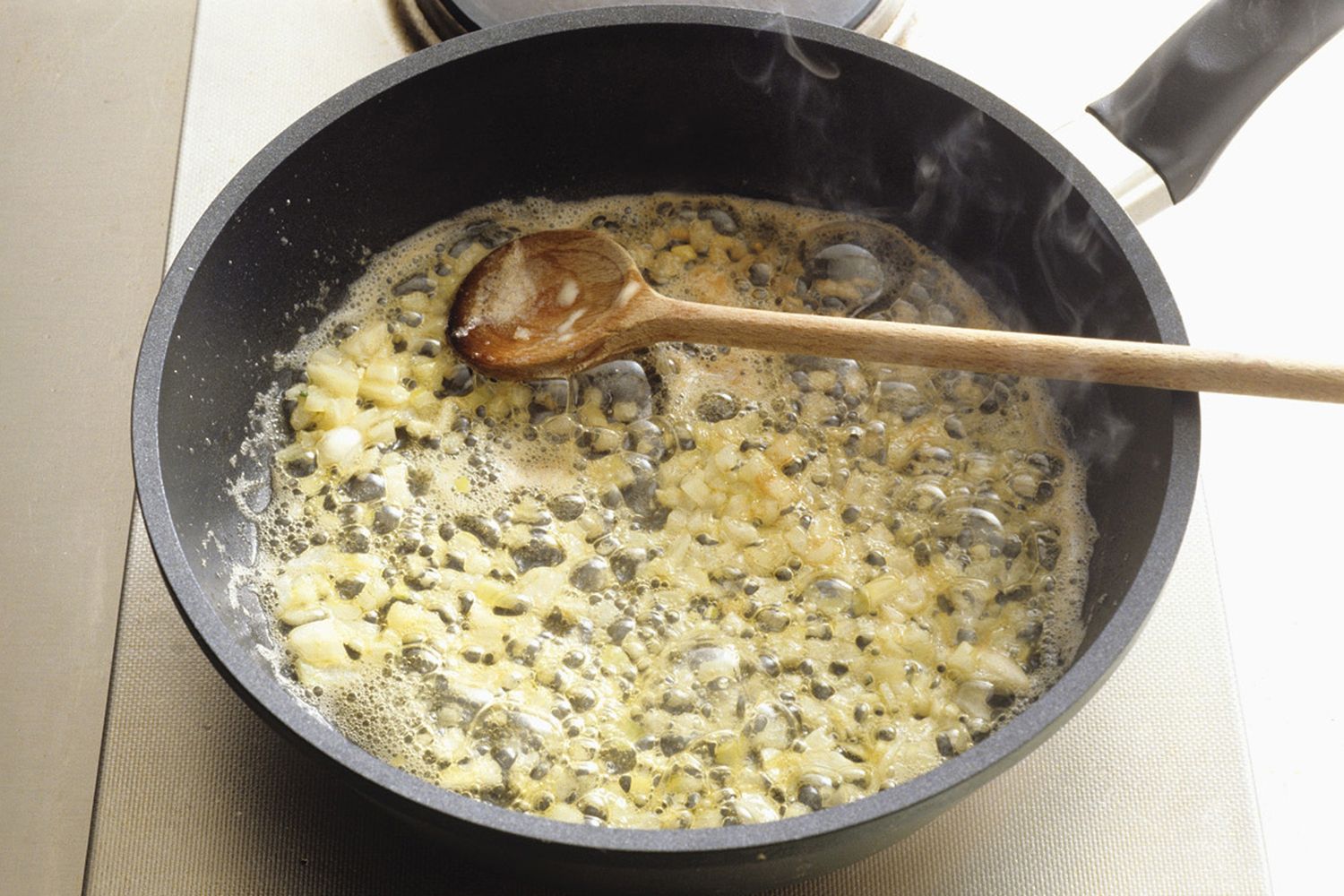 Step: 16/17
Add the beans and season with salt and pepper.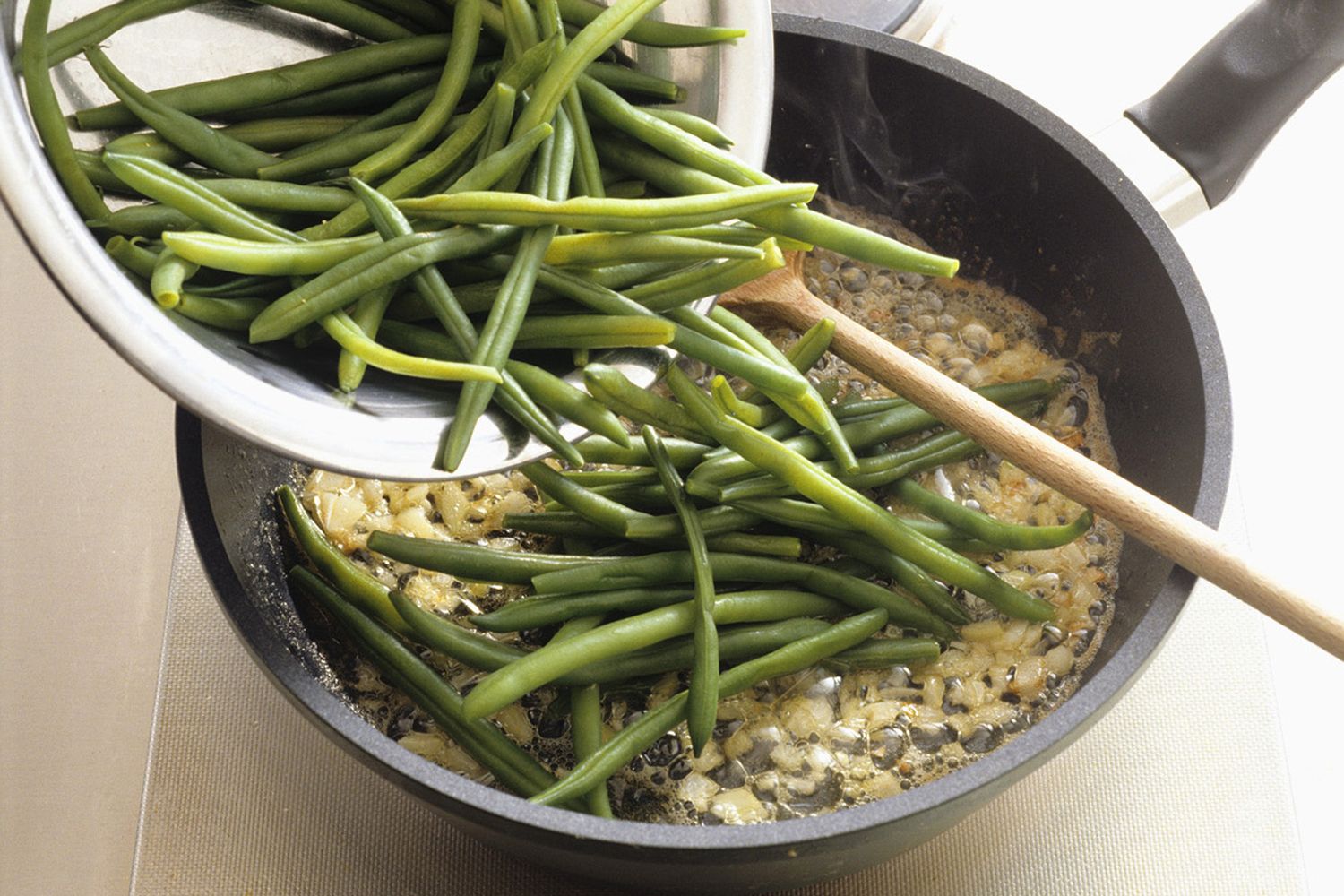 Step: 17/17
Add the parsley, sprinkle with Parmesan and season to taste. Place the ossobuco and the beans on plates and serve garnished with the herb gremolata.