Step: 1/3
Drain and finely chop the green pepper. Mix with the curry paste and mince, and lightly season with salt. Wash the lettuce and shake dry. Peel the onion and cut into rings. Wash and slice the tomato.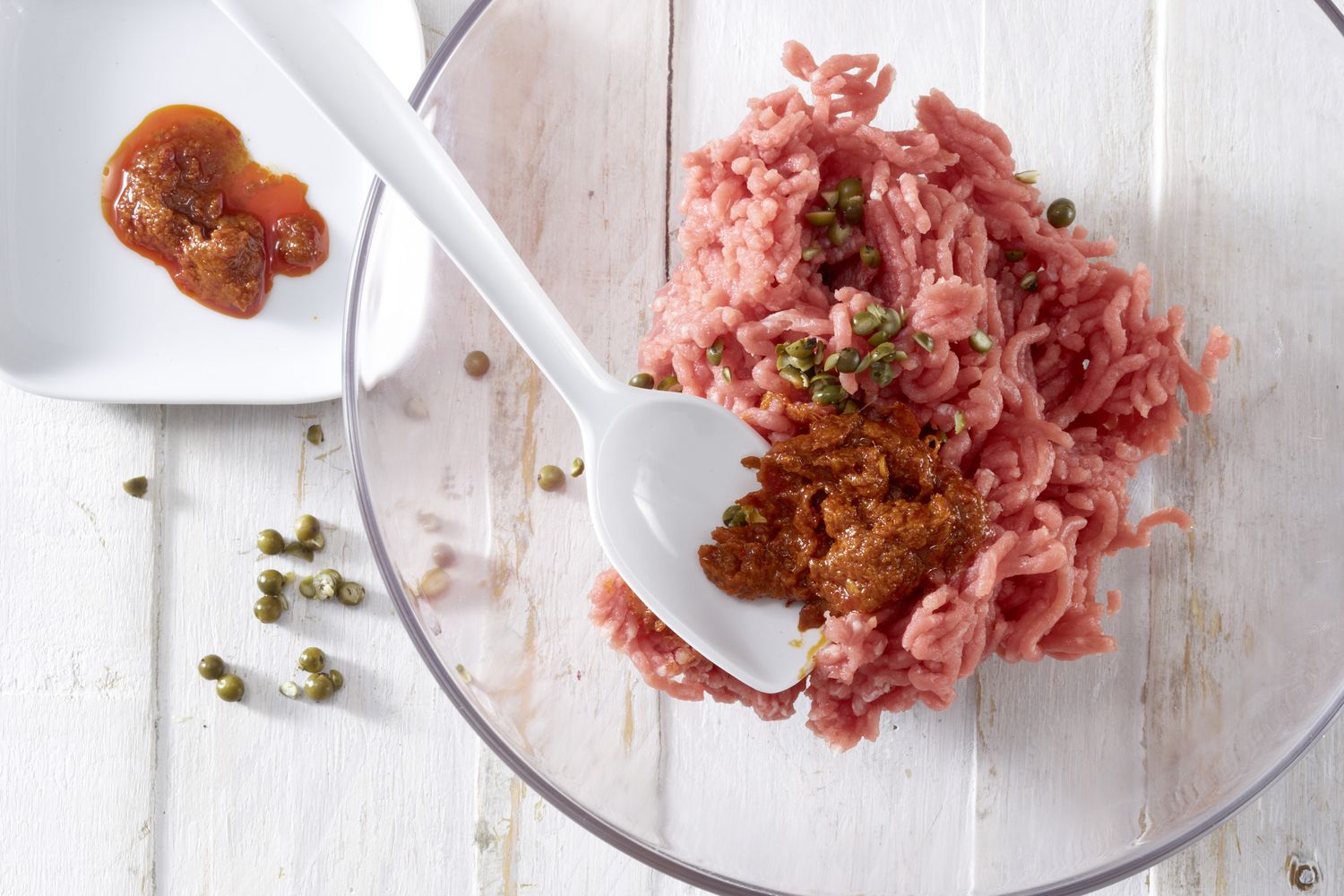 Step: 2/3
Shape the mince mixture into 2 burgers. Brush a griddle pan with oil and heat until hot. Grill the burgers and onion rings for 2-3 minutes on each side.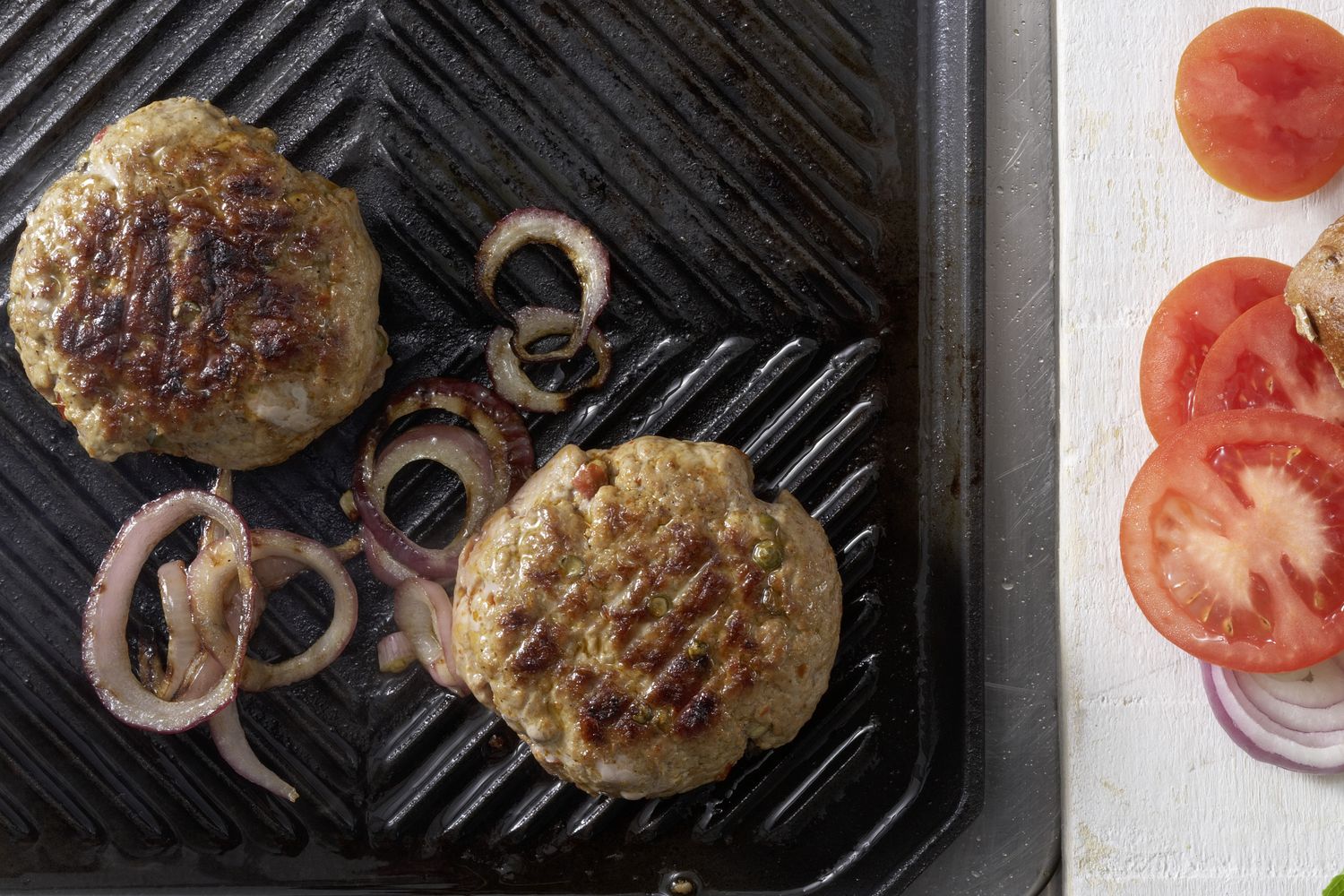 Step: 3/3
Halve the rolls and place the lettuce on the bottom halves. Top with the burgers, onions and tomatoes. Add 1 tbsp mango chutney, cover with the top of the rolls and serve.