Step: 1/6
Wash the soup vegetables and roughly dice. Peel the shallots and garlic. Wash the thyme, shake dry and mix with the bay leaves. Season with salt and pepper. Clean the mushrooms.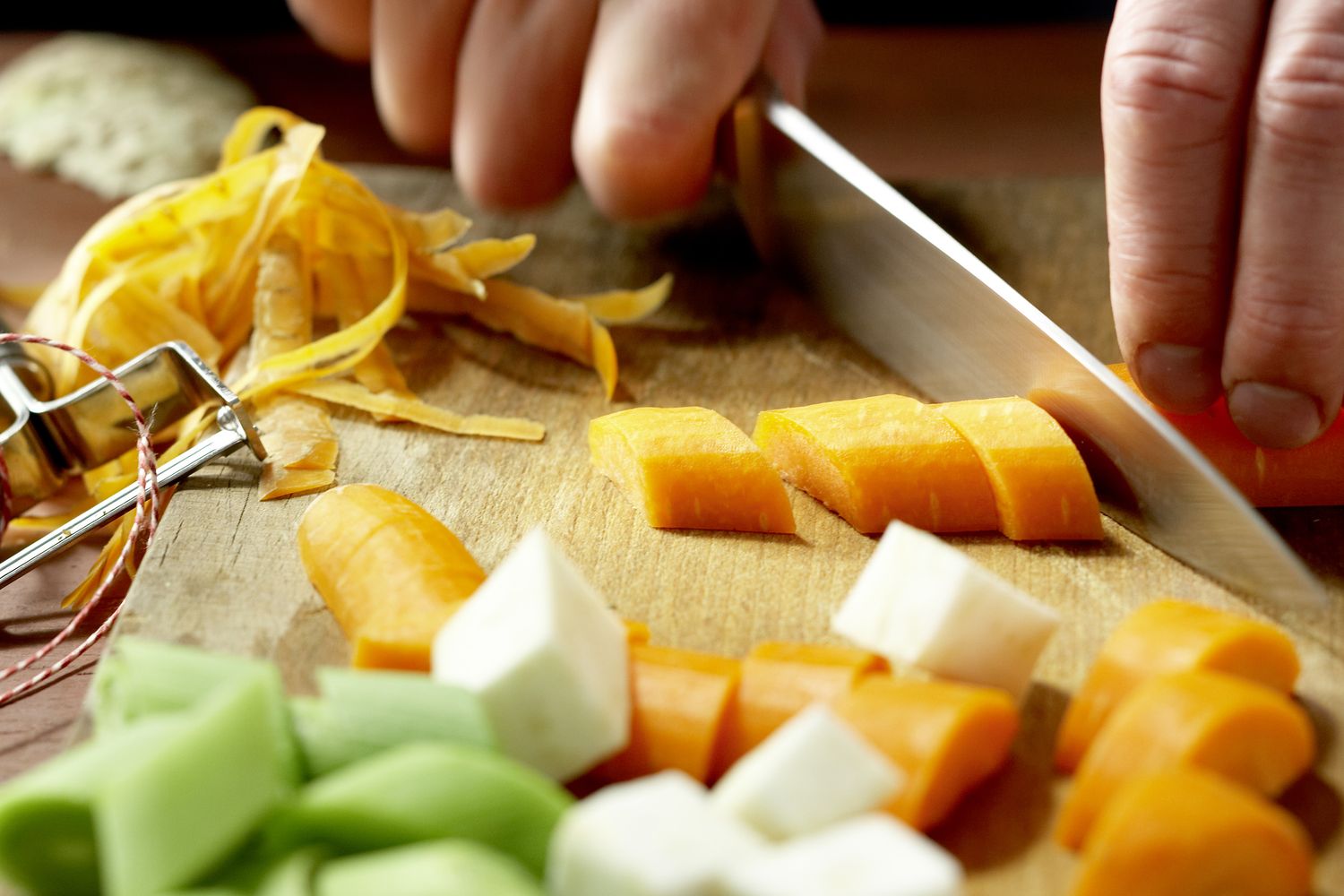 Step: 2/6
Remove the chicken fillets from the breastbone. Divide the fillets into 3 pieces.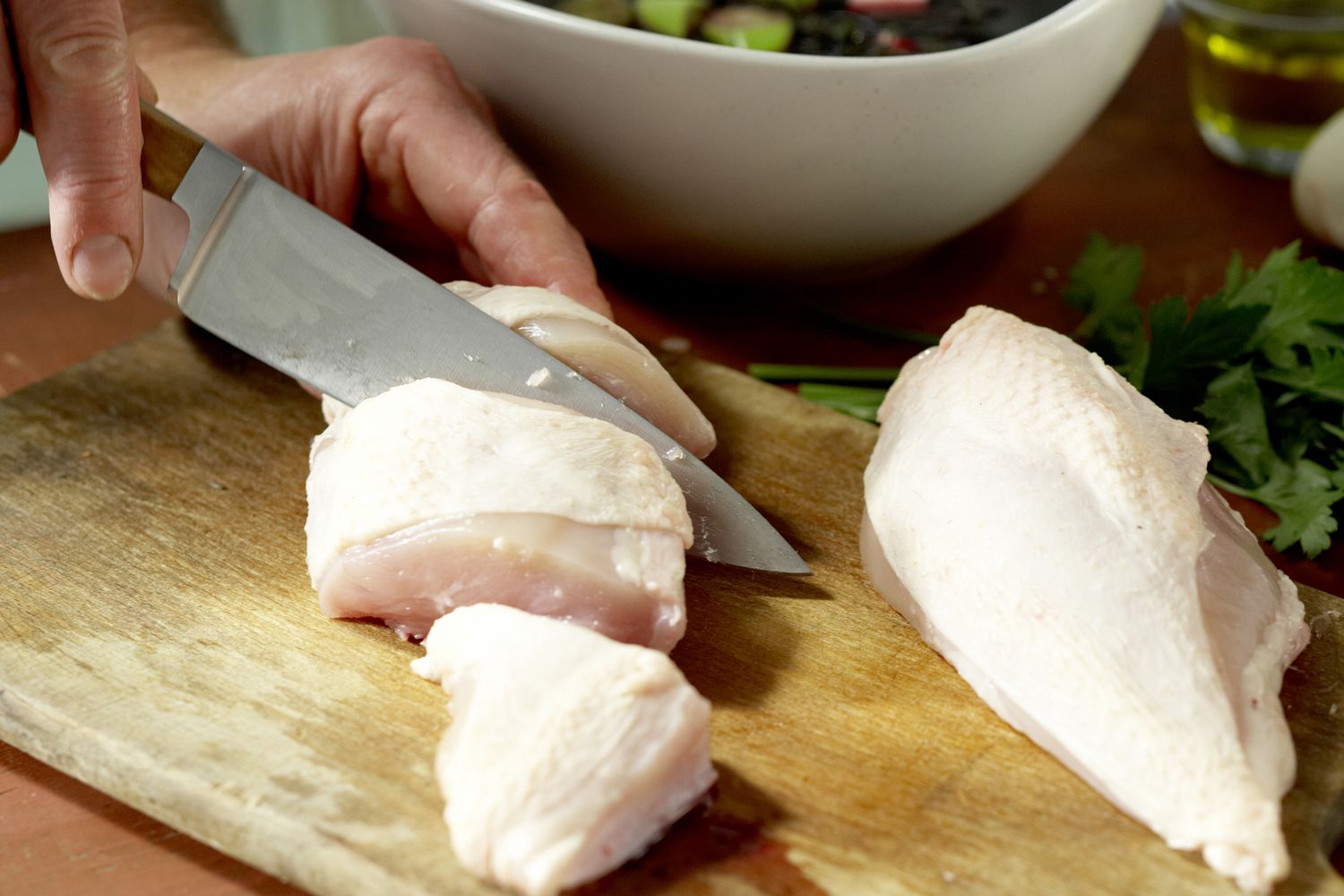 Step: 3/6
Toss the chicken in a little flour. Heat the oil in an ovenprood pan and fry the chicken over a high heat for 5 minutes, then remove from the pan and set aside.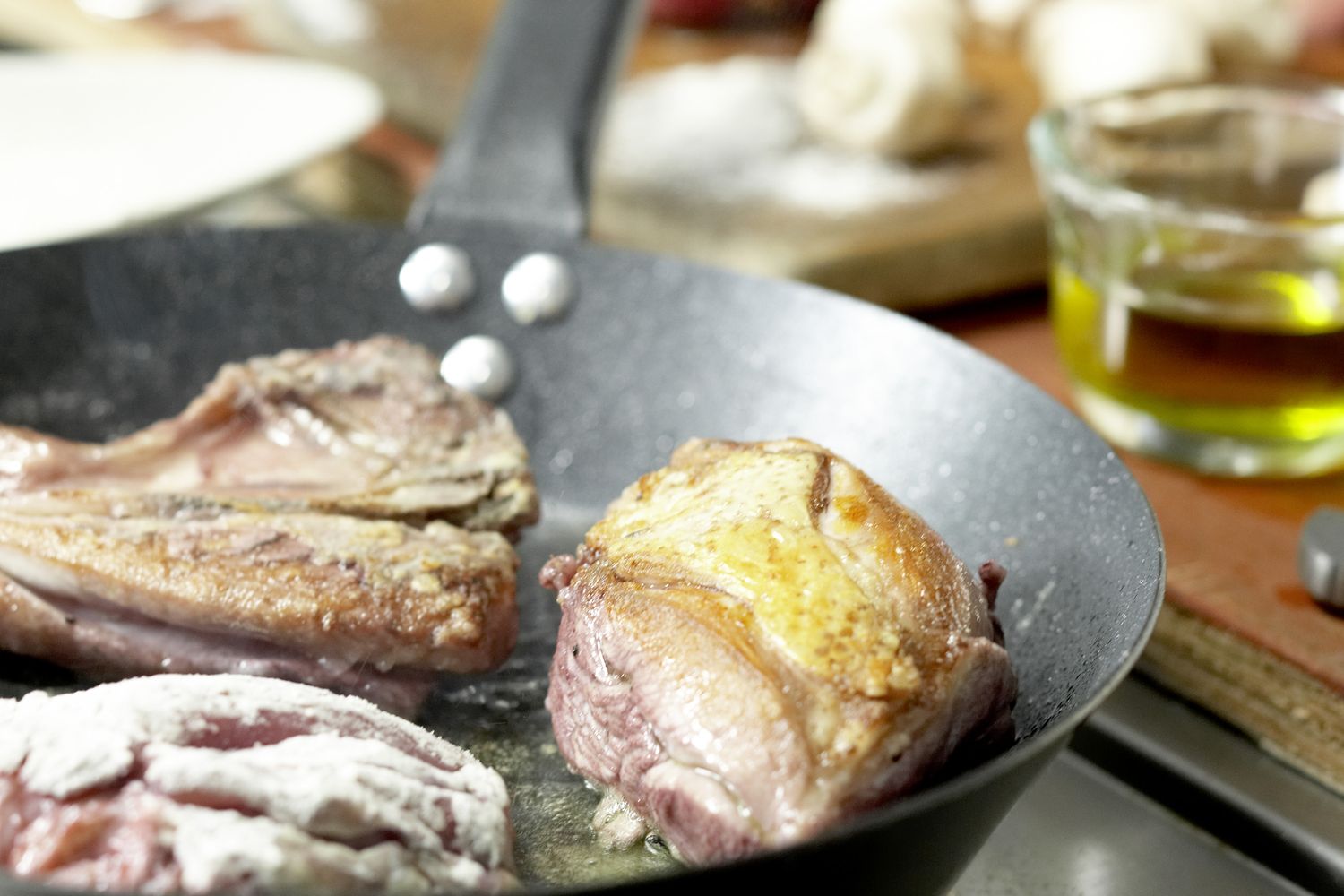 Step: 4/6
Fry the vegetables and mushrooms in the pan. Add the tomato puree and simmer briefly. Add the chicken.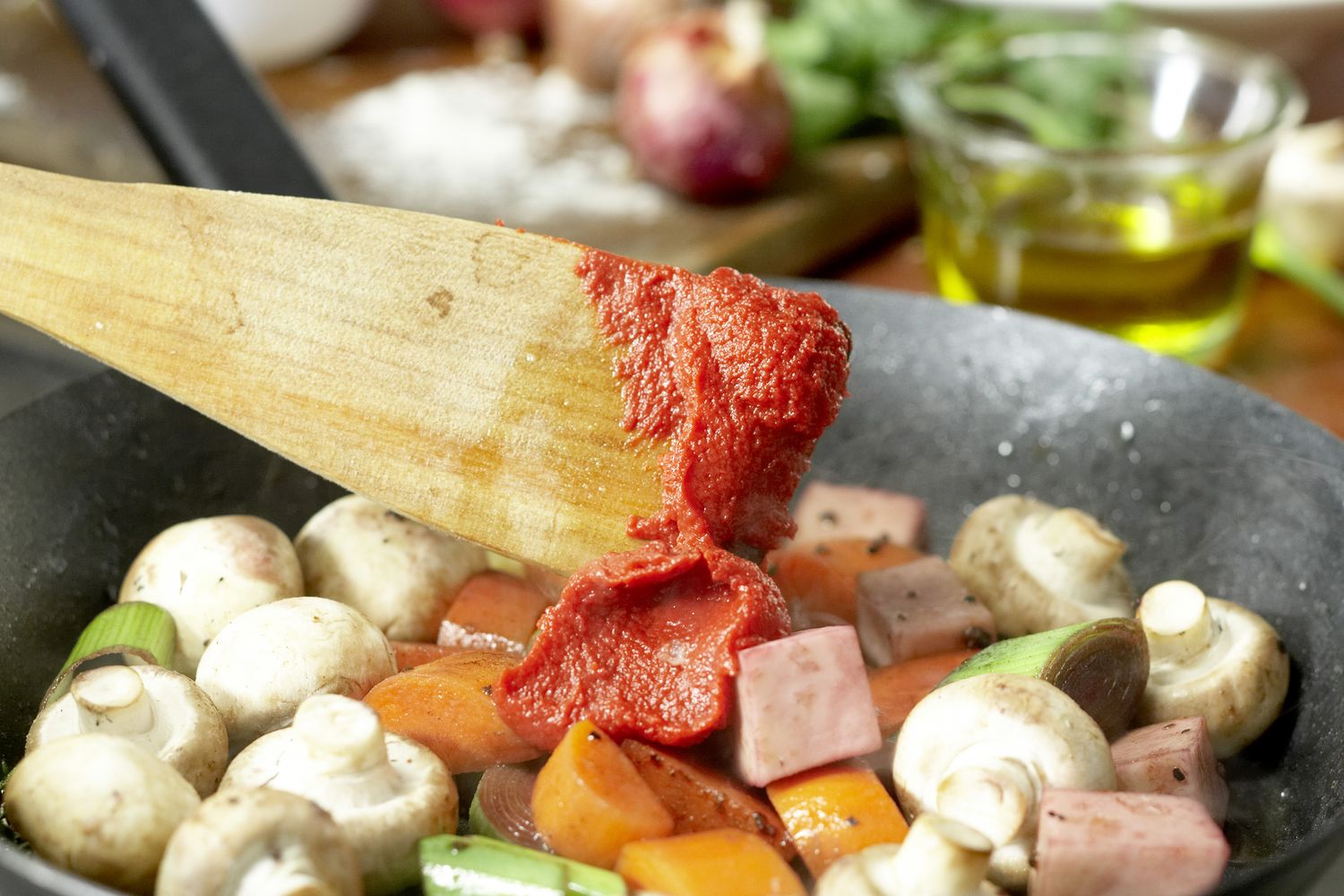 Step: 5/6
Pour in the red wine and chicken stock, bring to the boil then cook in a preheated oven at 200°C (180°C fan, gas 6).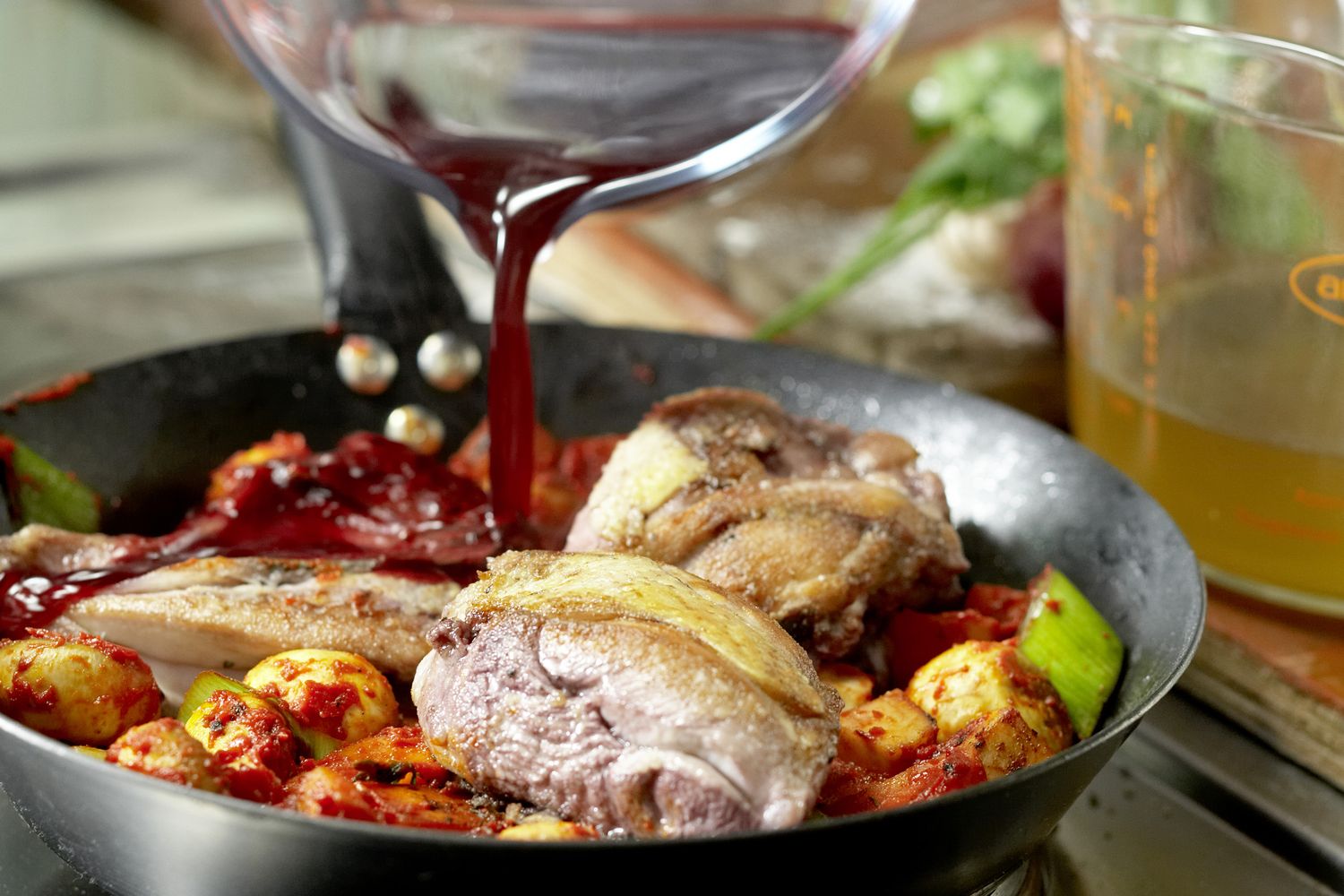 Step: 6/6
Meanwhile, wash and dry the parsley, chop roughly and scatter over the chicken to serve.