Step: 1/8
Sieve the chickpea flour into a bowl and add the lukewarm water. Stir using a whisk until a thin batter is formed. Set the batter to one side to let it rest and, in the meantime, turn your attention to the asparagus. Note: the batter can be prepared 2-3 hours in advance, or even the night before and stored in the fridge.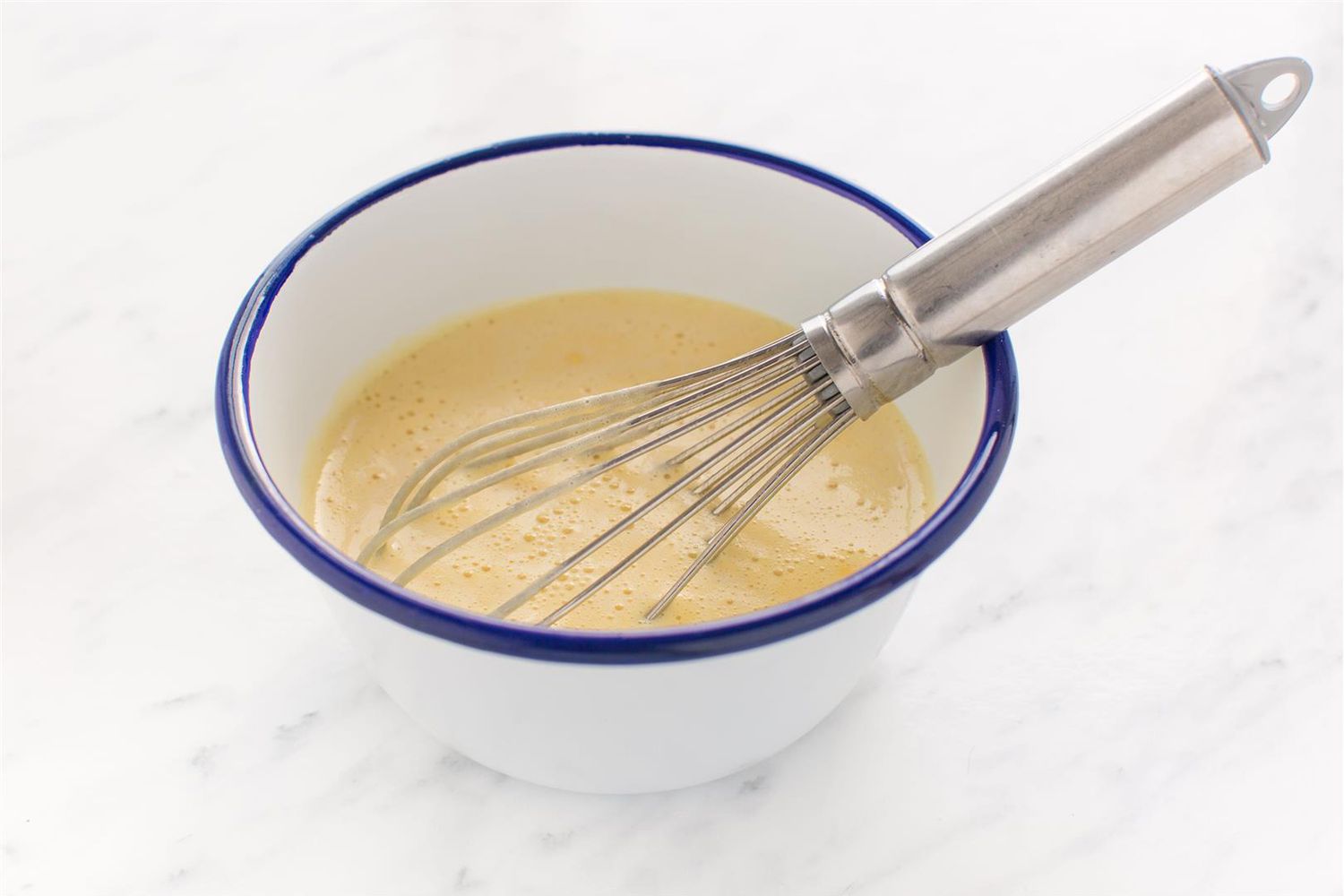 Step: 2/8
Wash the asparagus and peel off the fibrous skin on the stalk. Set aside 4-5 peeled whole asparagus spears for decorative use, if desired. Take the remaining asparagus spears and cut the tips from the lighter coloured stems with a smooth, clean slice! Then, remove the woody ends from the lower stems by gently bending the end of each spear until it snaps off naturally. If the asparagus wants to bend rather than snap, it means you have tried to snap it at the wrong point or too close to the end. If you find this happens, reverse the spear and trim off the woody end using a knife. Although not required for this dish, these trimmings can be used to make a tasty asparagus soup. Chop the middle section of the spears into small pieces, and cut the tips in half lengthways.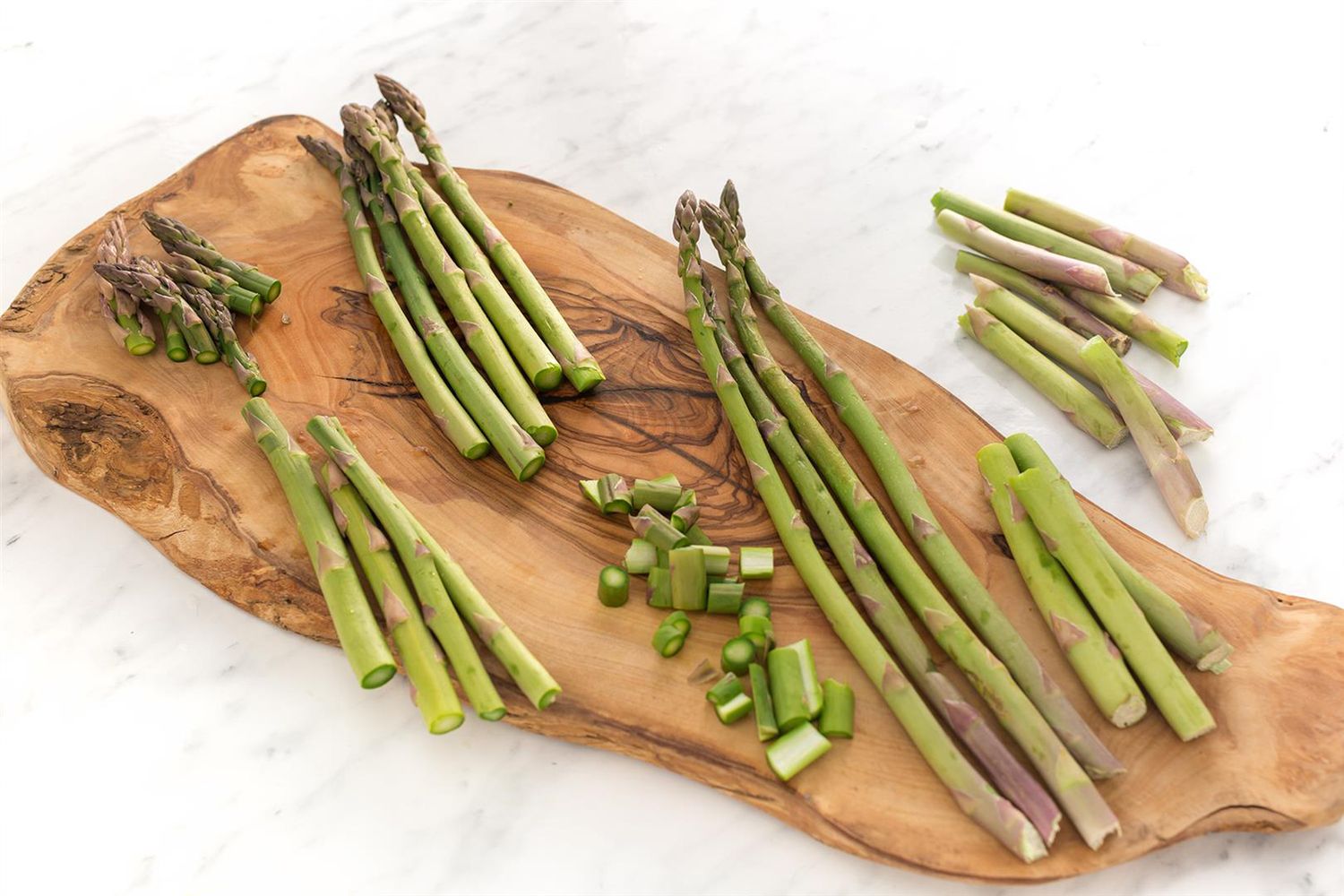 Step: 3/8
Peel the red Tropea or spring onions and thinly slice.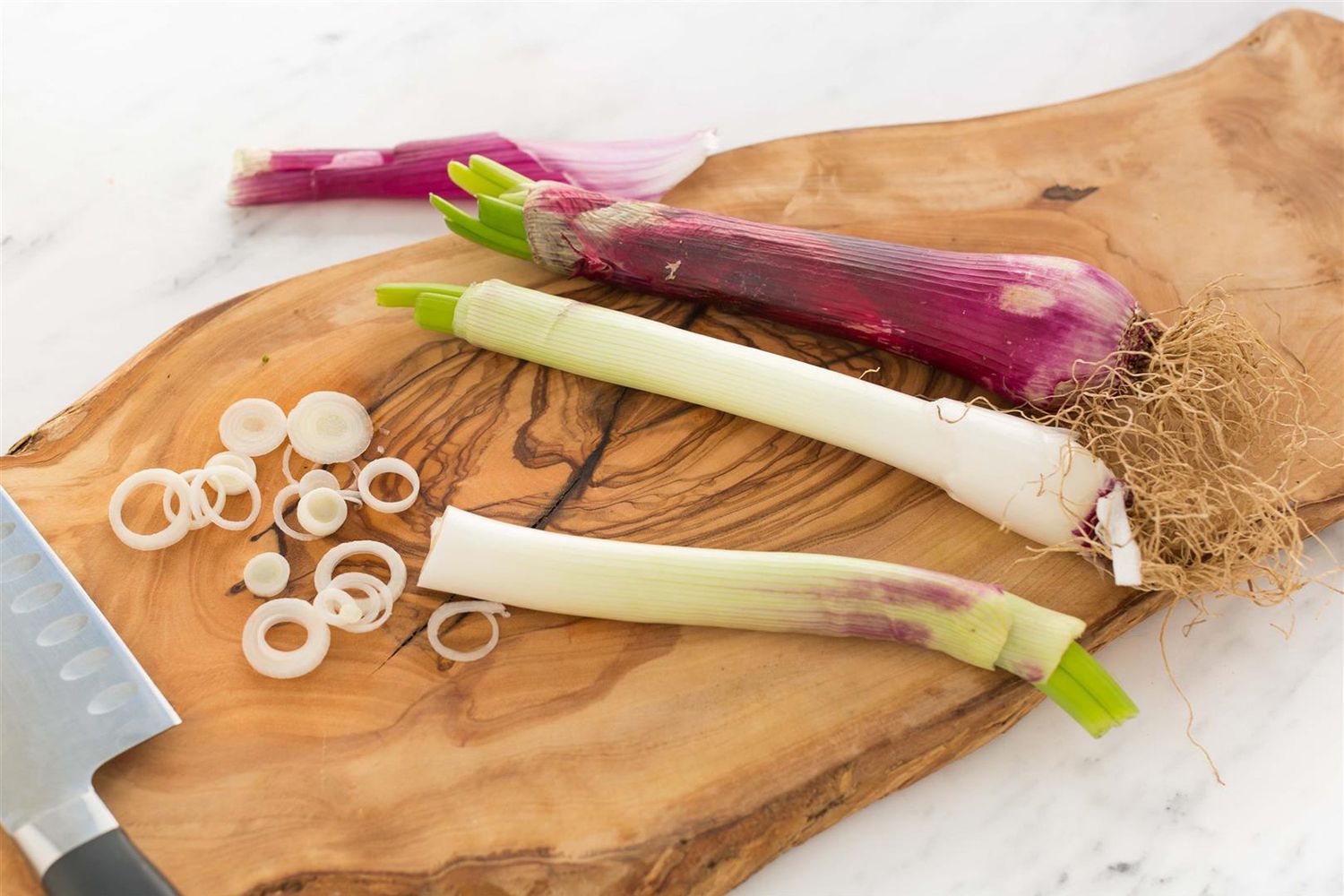 Step: 4/8
Place the olive oil, sliced onions, halved asparagus tips and chopped asparagus stems into a hot, non-stick frying pan. Add the salt and gently cook for 3-5 minutes over a medium heat, until the asparagus is crisp and tasty, though not actually cooked right through.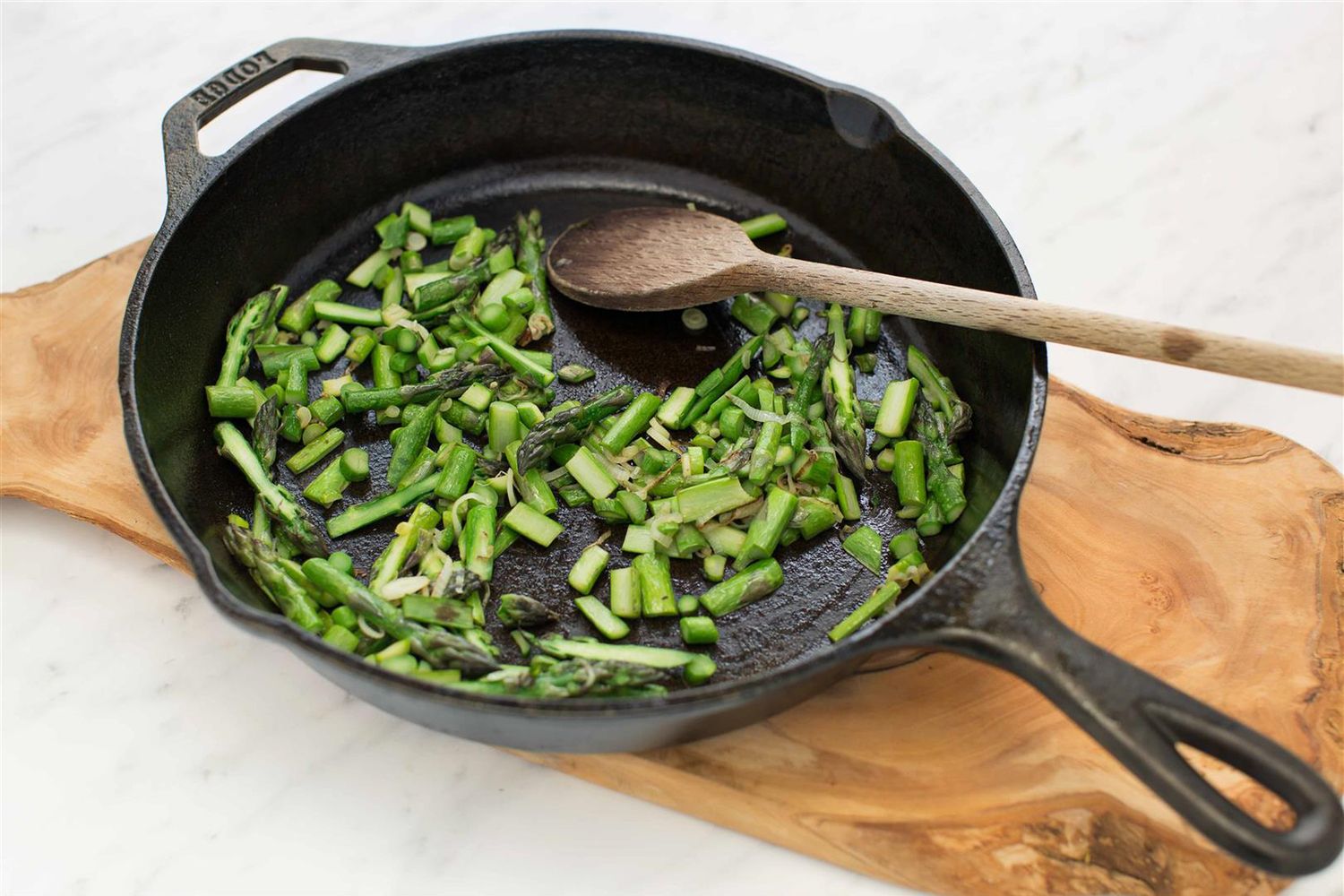 Step: 5/8
Optional (only if using whole asparagus spears for decoration): Blanche the asparagus spears for 1 minute in boiling water. Strain and quench in cold water. Gently dry the asparagus and place into the frying pan with the other asparagus and cook as described above. As soon as the whole asparagus becomes crispy, remove it from the pan and set it to one side.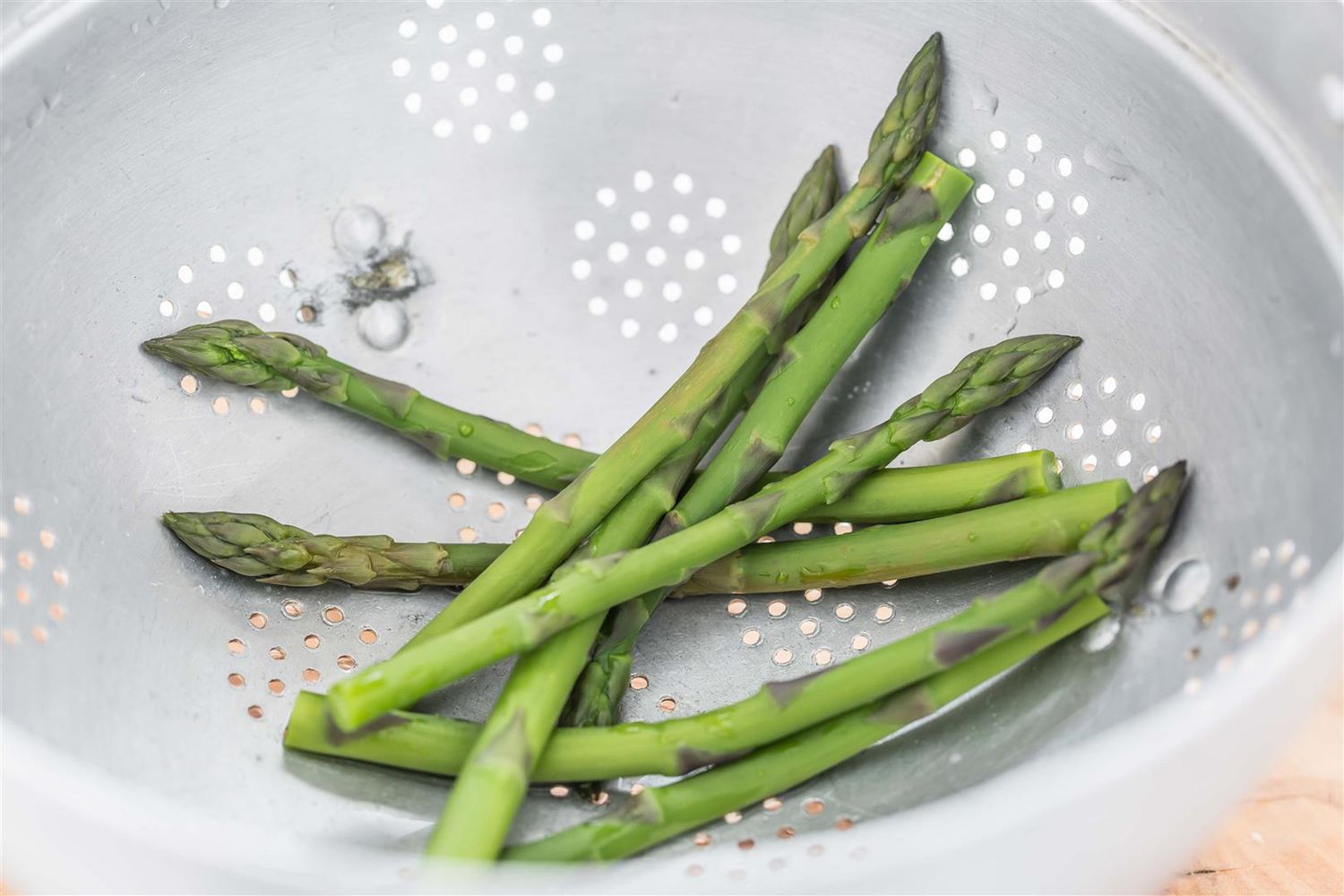 Step: 6/8
Pour the thin batter into the non-stick pan with the onions and asparagus, combine evenly, and cook over a medium heat. After 1-2 minutes add the whole asparagus spears, laying them carefully on the surface.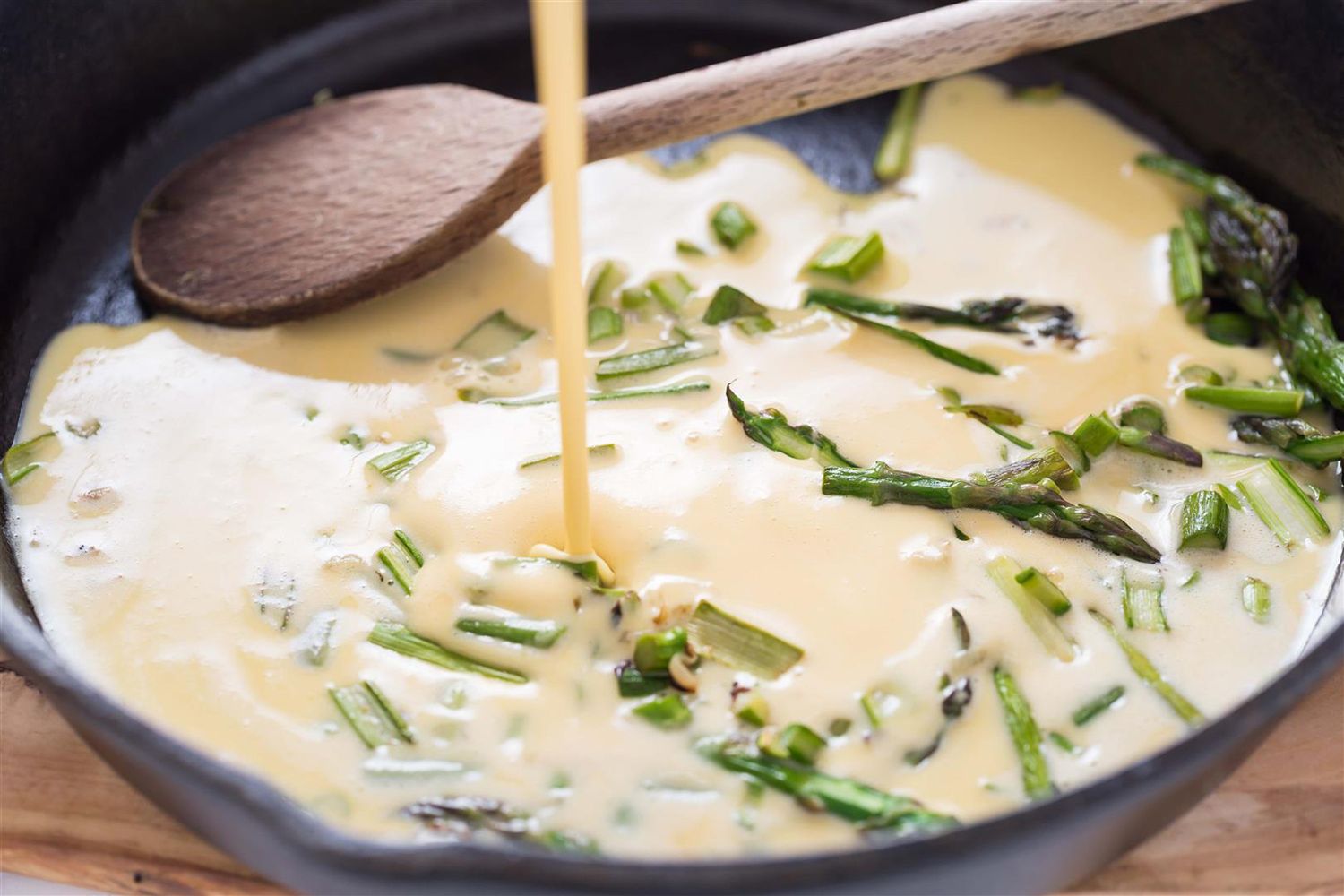 Step: 7/8
Cook the omelette for 4-5 minutes until the surface sets, then carefully turn it over using a pan lid to help and cook for another 4-5 minutes so that both sides of the chickpea omelette are baked.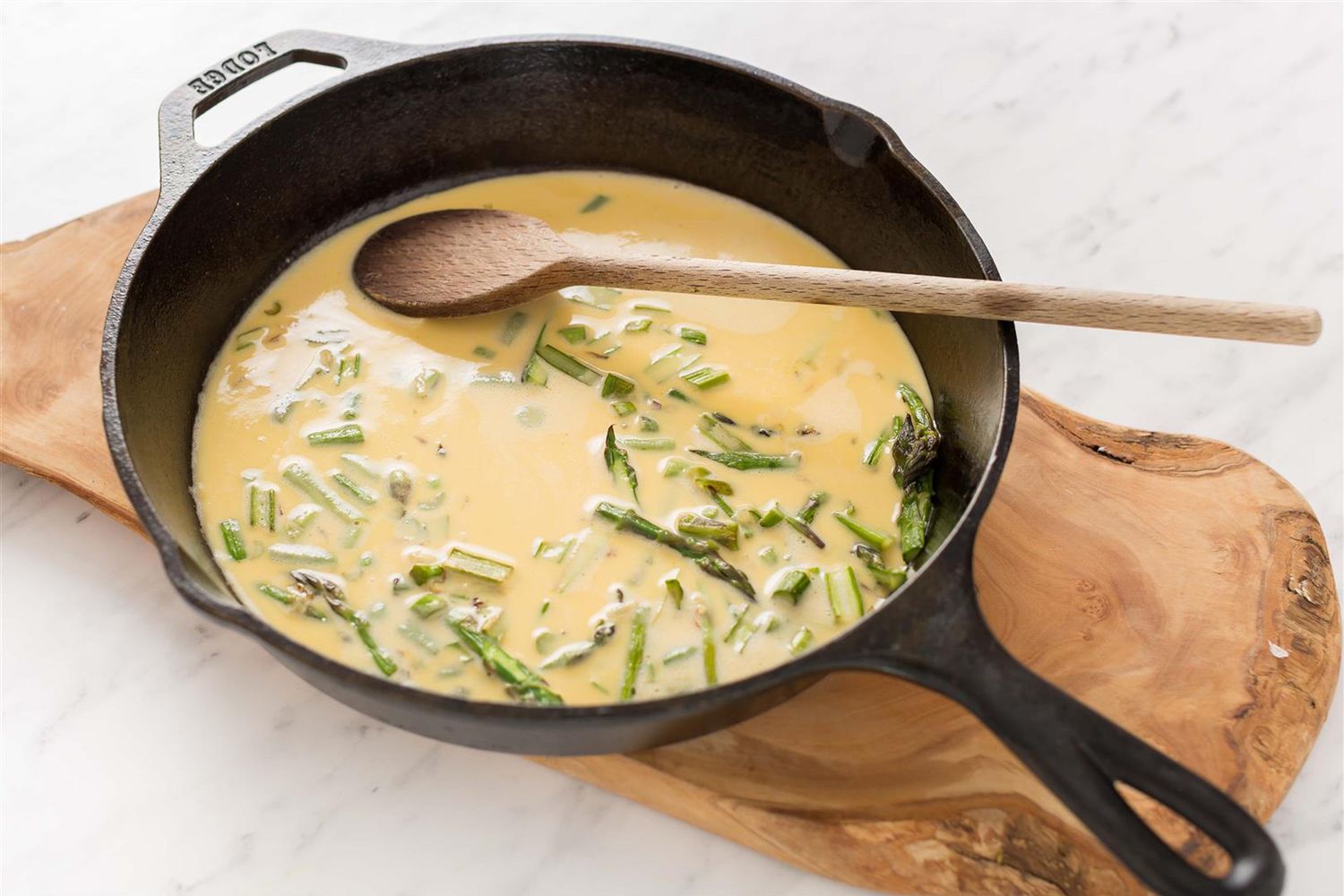 Step: 8/8
If you're using an iron or cast iron pan (see picture), there's no need to flip the omelette, pop the pan into a pre-heated oven at 180°C and cook for 10-12 minutes. Serve the finished omelette fresh from the pan, or at room temperature, garnished with parsley or coriander and accompanied by a seasonal salad.