Step: 1/14
Prepare all the ingredients.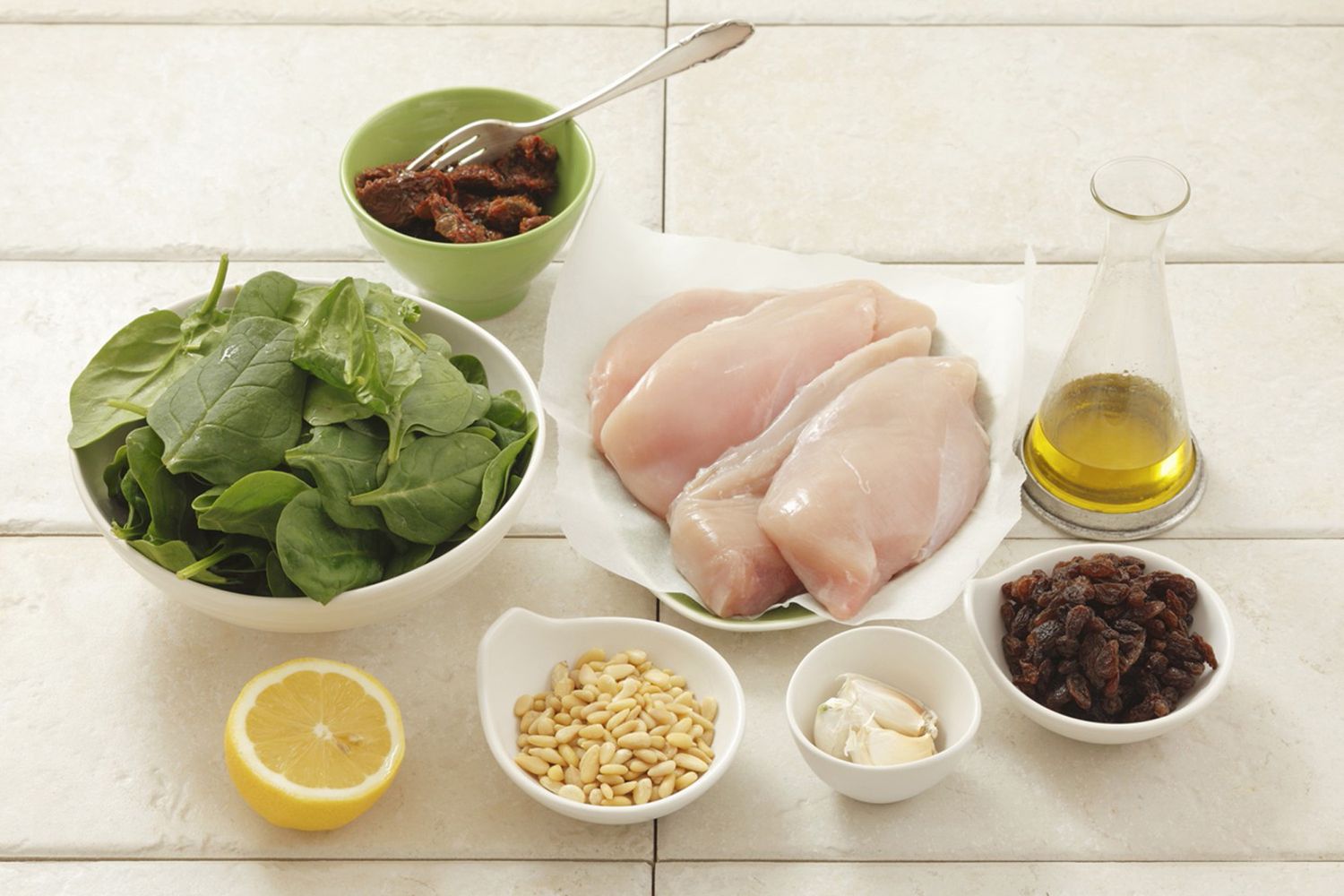 Step: 2/14
Drain the tomatoes well, then chop. Toast the pine nuts in a dry pan until golden, then remove and allow to cool. Peel and finely chop the garlic. Wash the spinach and blanch briefly in boiling salted water. Rinse in cold water then press out all the liquid.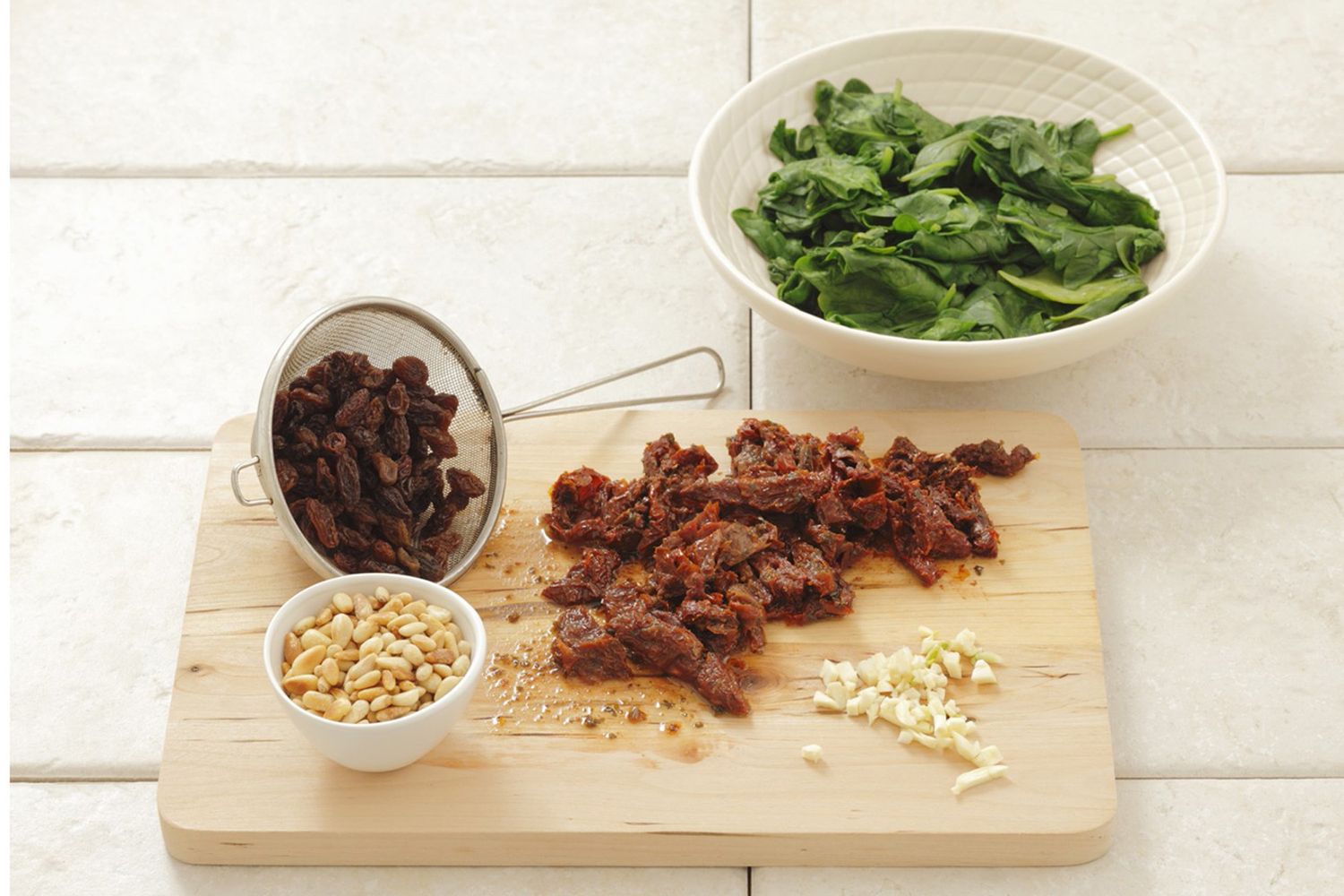 Step: 3/14
In a bowl, mix the tomatoes with the pine nuts, garlic, spinach and tomato paste and season with lemon juice.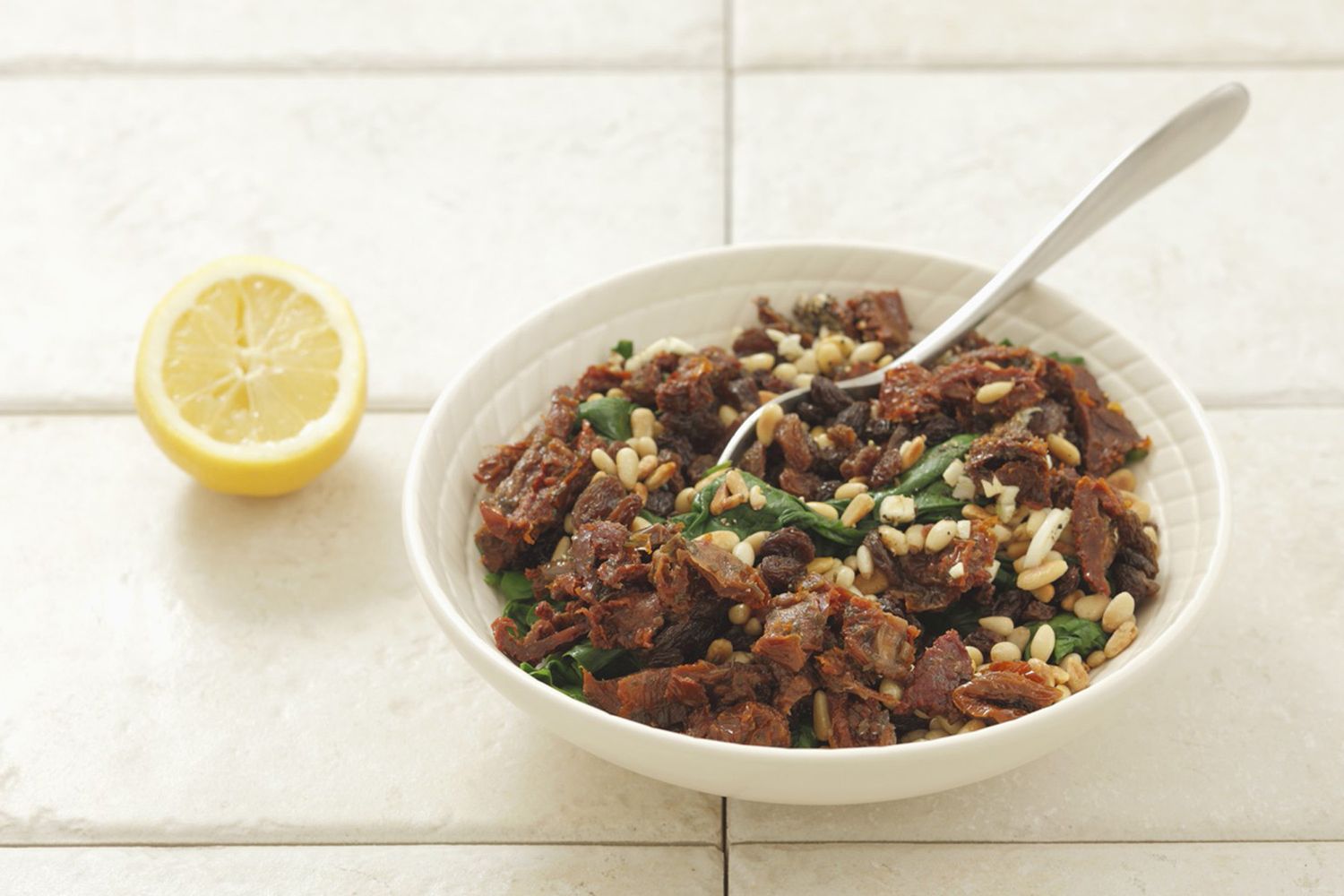 Step: 4/14
Halve the chicken breasts horizontally. Place between sheets of cling film and beat to an even thickness.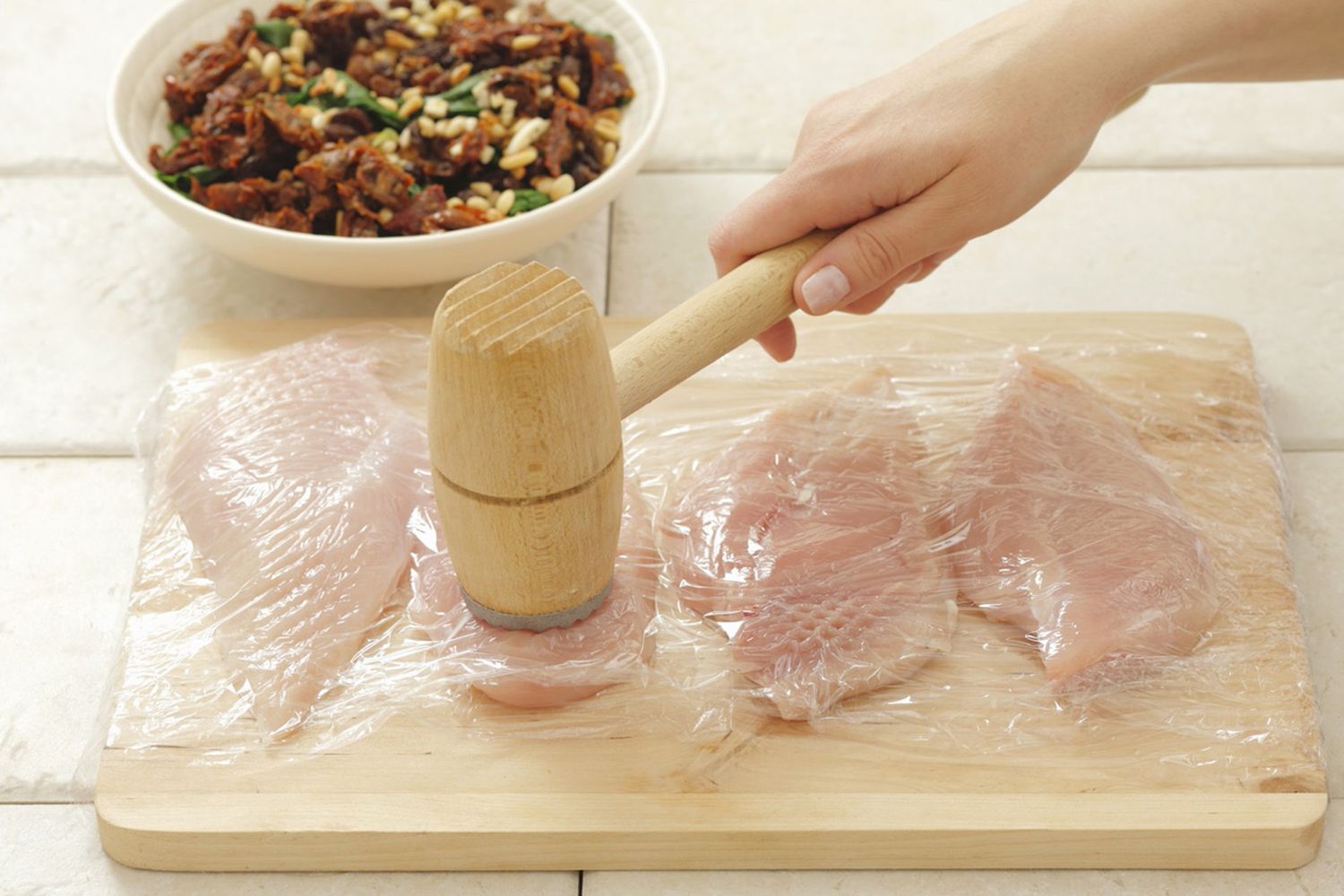 Step: 5/14
Season with salt and pepper. Cover 4 pieces with the filling.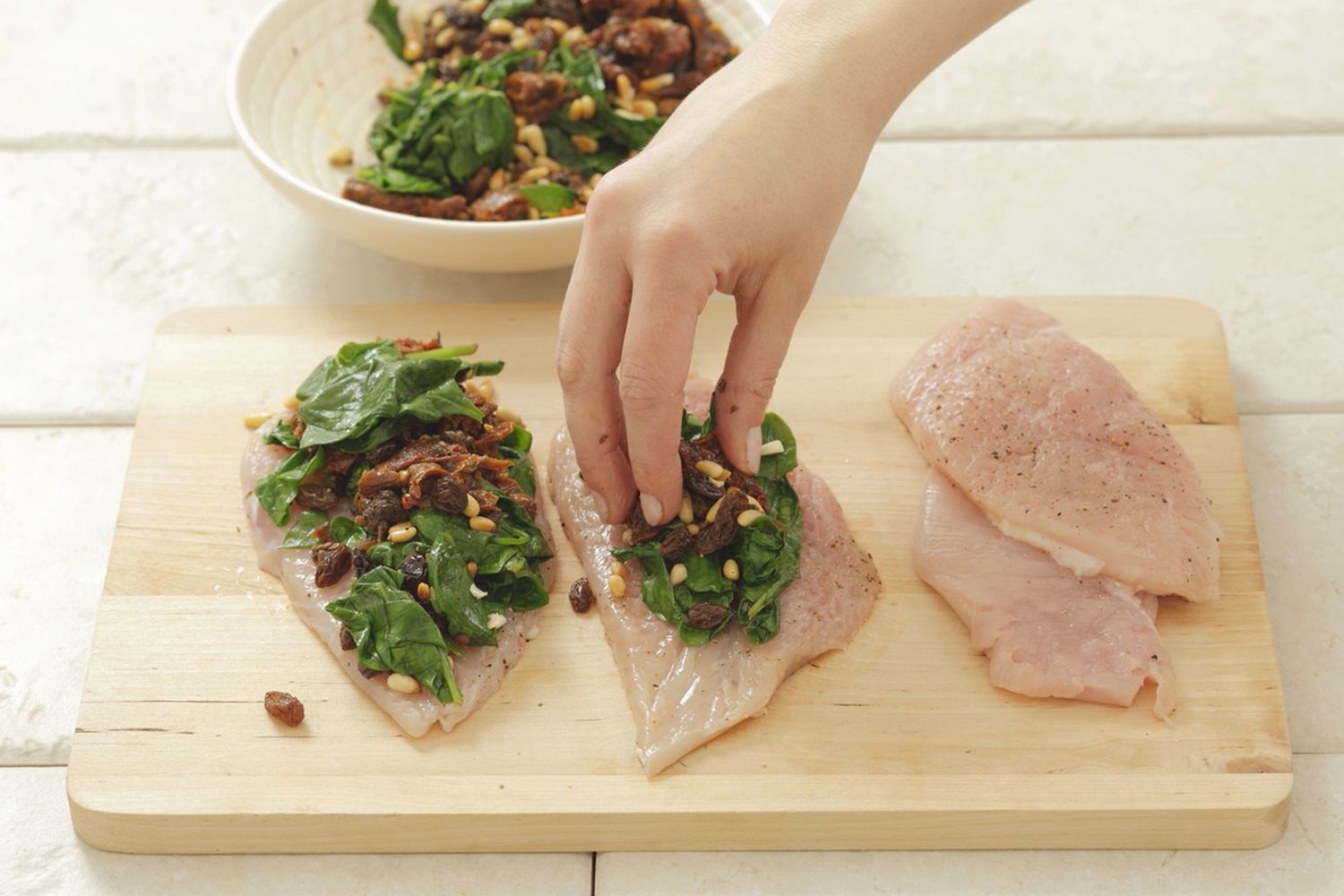 Step: 6/14
Place the remaining chicken pieces on top and tie into shape using kitchen string. Preheat the oven to 180°C (160°C fan, gas 4).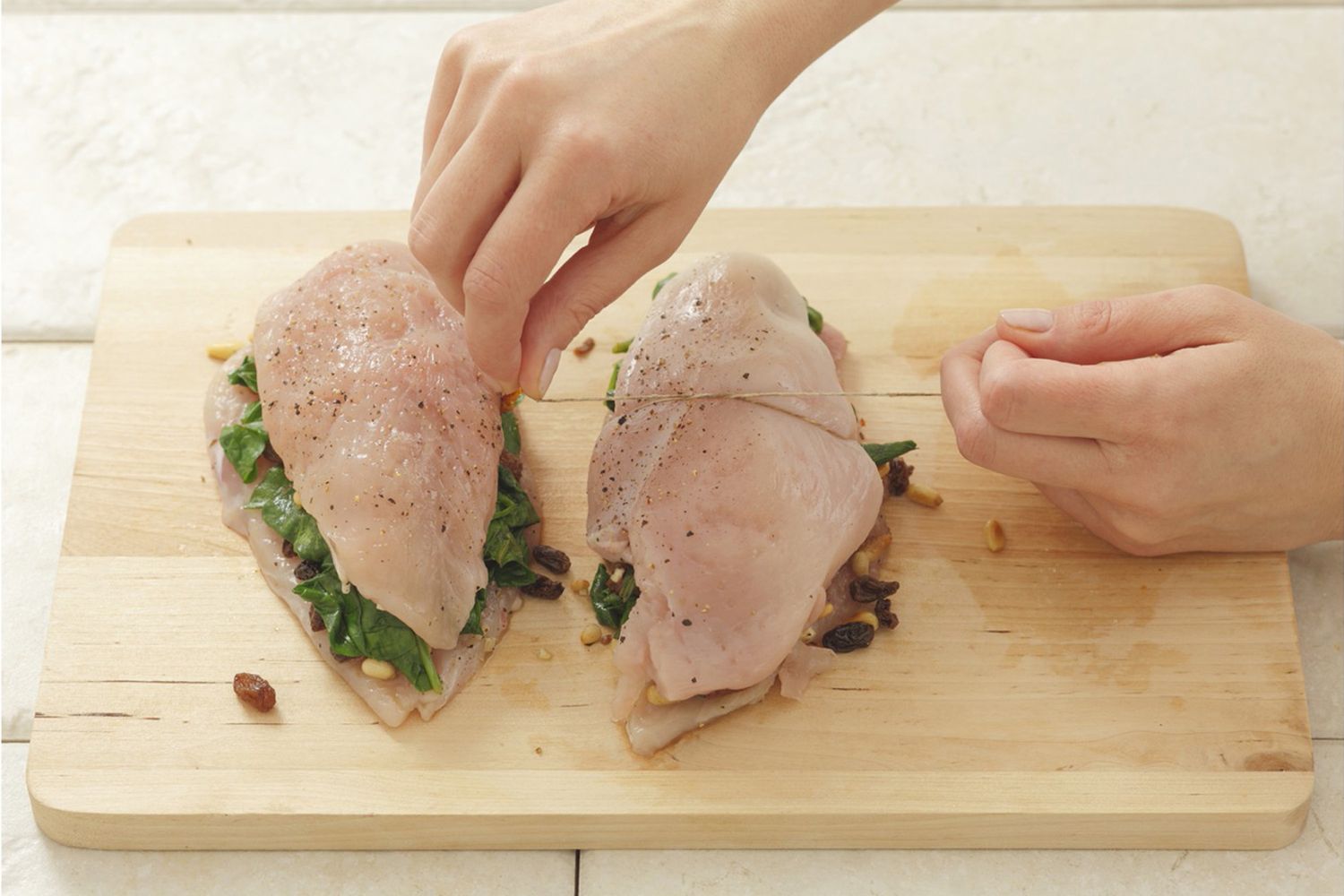 Step: 7/14
Fry the breasts in the oil in a hot pan until golden brown on both sides.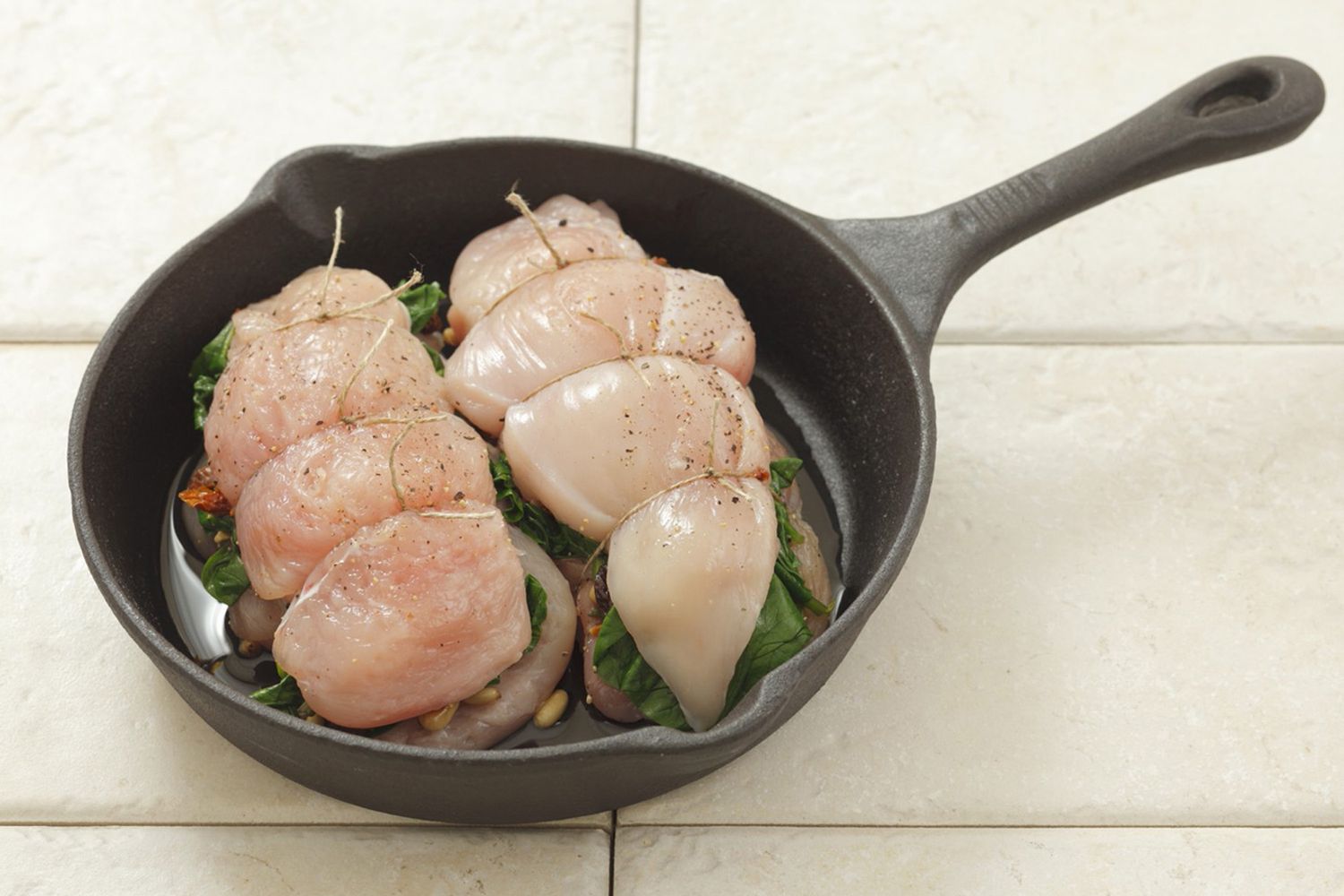 Step: 8/14
Remove from the pan and place on the rack over a roasting tin. Bake in the oven for 15 minutes.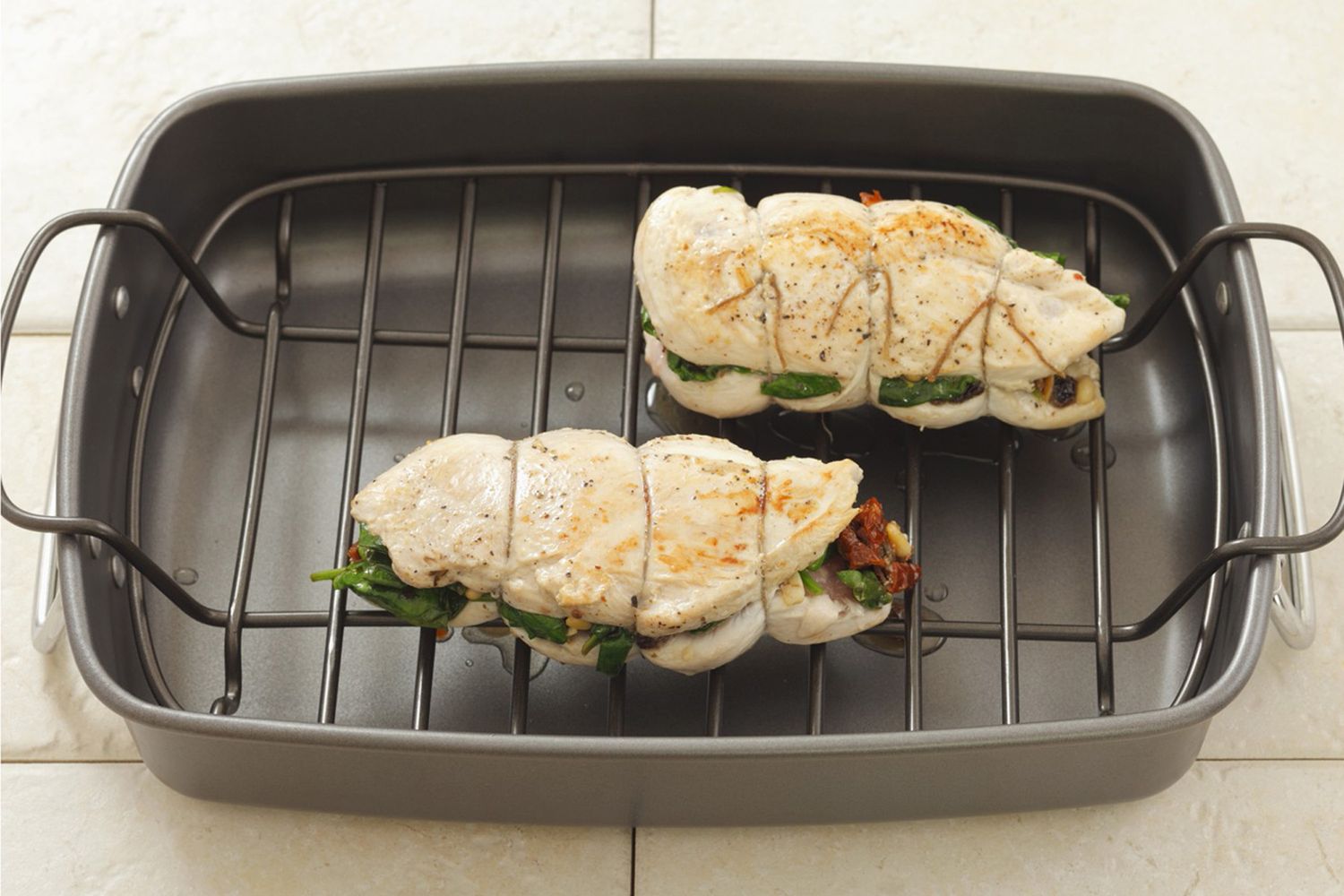 Step: 9/14
For the salad, place the couscous in a bowl, pour over the boiling stock and stand for 10 minutes. Fluff up with a fork and allow to cool.
Step: 10/14
Peel the cucumber, halve lengthwise, deseed and cut into small cubes.
Step: 11/14
Wash the peppers, deseed and cut into fine strips.
Step: 12/14
Wash the spring onions and cut into small rings.
Step: 13/14
Wash the parsley, shake dry and pick off the leaves.
Step: 14/14
Mix the peppers, cucumber, oil and spring onions with the couscous. Season with salt, pepper and lime juice and spread out a plate. Sprinkle with the parsley. Remove the string from the chicken breasts, halve and arrange on the salad.