Step: 1/8
Mix the paprika with the cumin, thyme, chilli and 2 tsp salt. Add half to the corn meal in a deep dish. Mix well.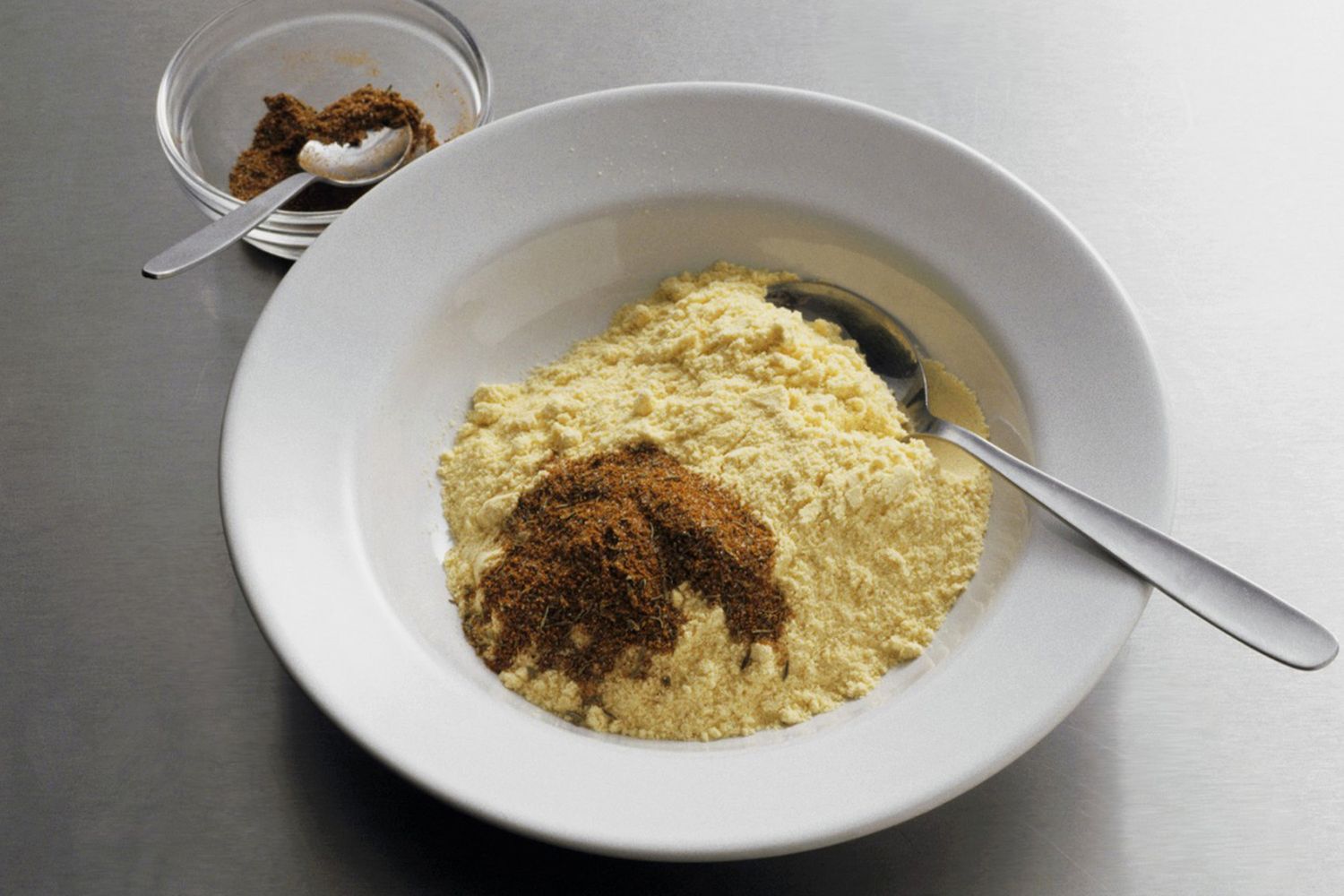 Step: 2/8
Wash the fish, pat dry and cut into pieces. Sprinkle with the remaining seasoning mixture.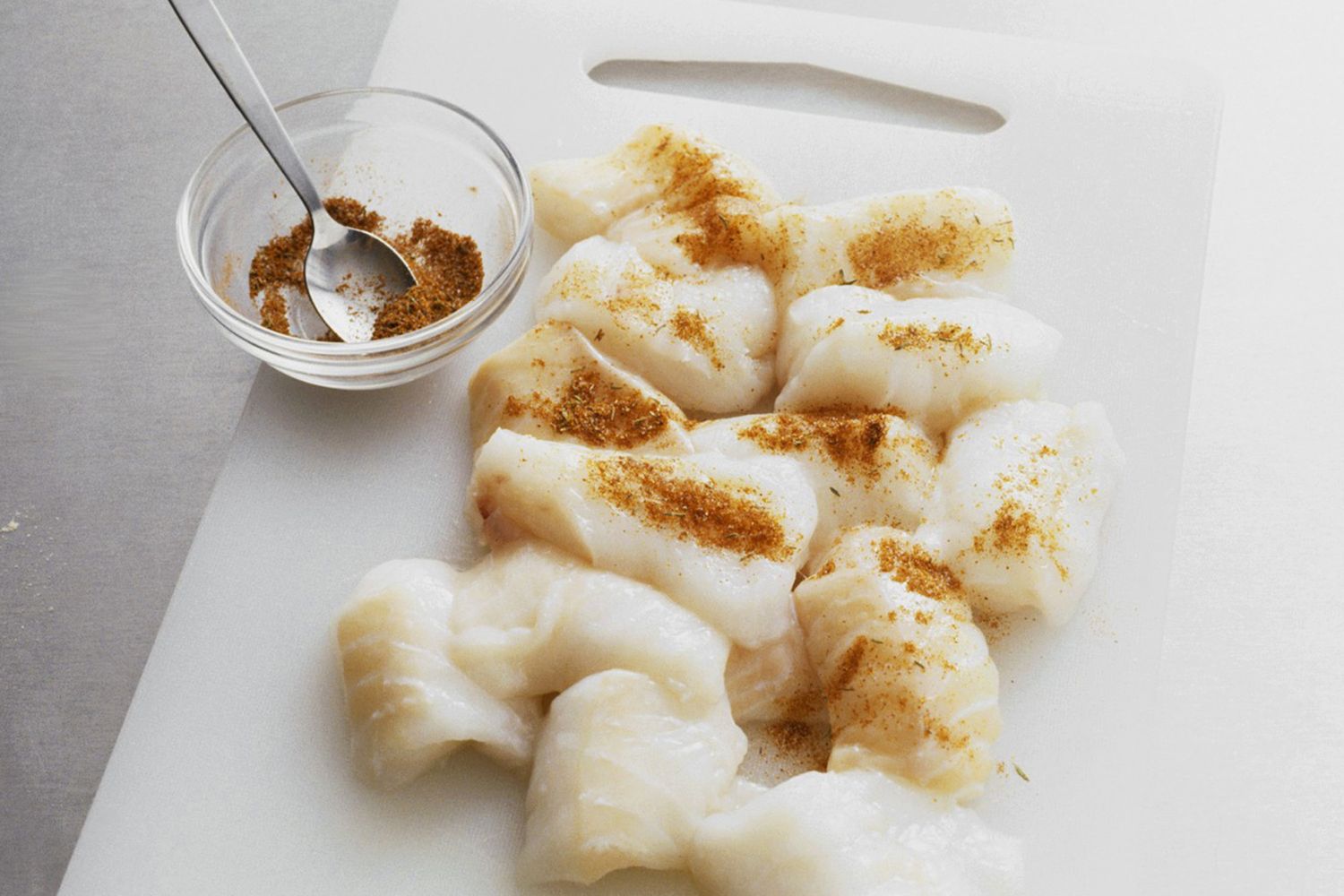 Step: 3/8
In another deep dish, mix the milk with the eggs and mustard.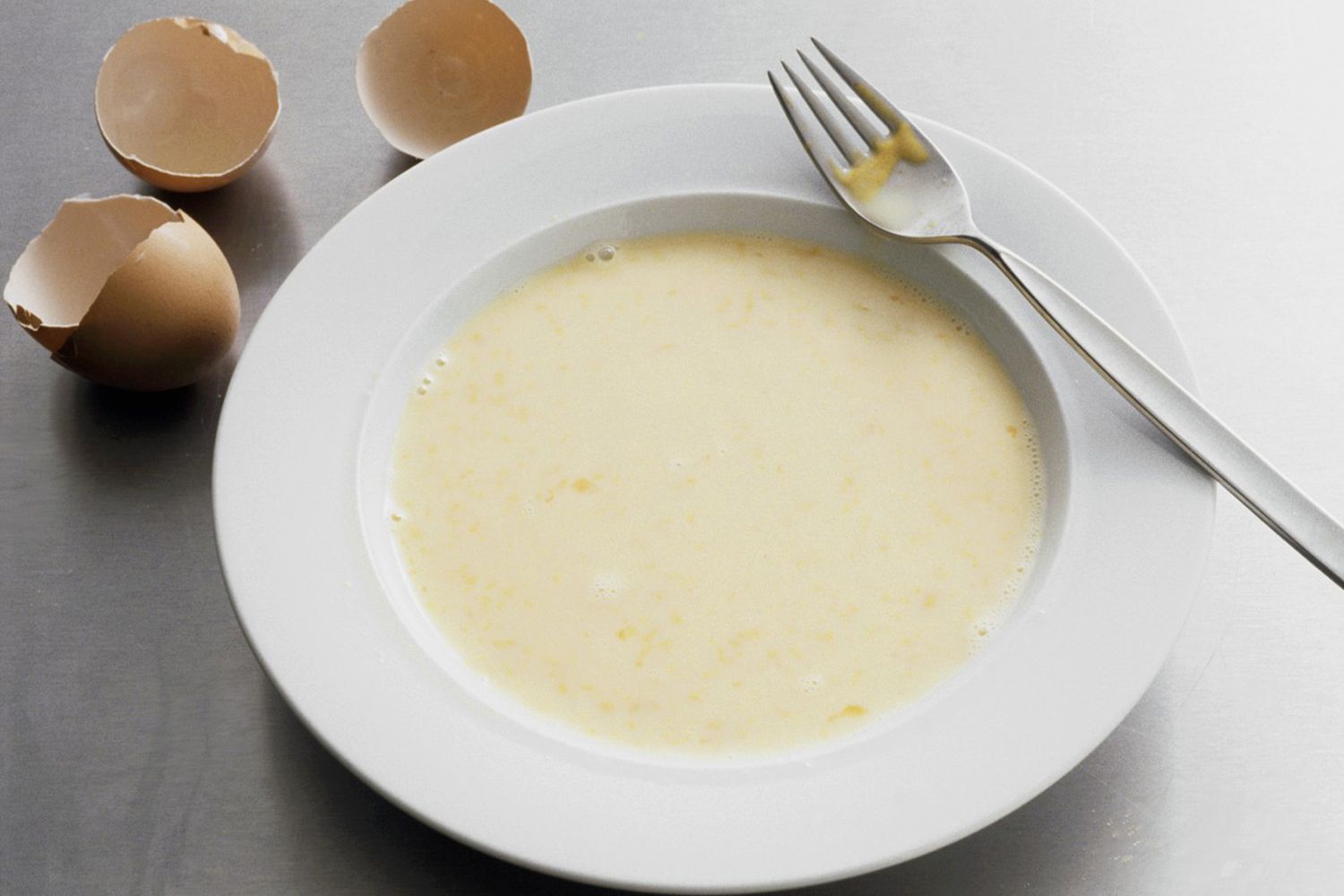 Step: 4/8
Heat a deep pan half-filled with oil. It is hot enough, when small bubbles are formed on a wooden spoon dipped into the oil.
Step: 5/8
Sprinkle some flour on a plate and turn the pieces of fish in it to coat. Then dip them in the egg-milk mixture.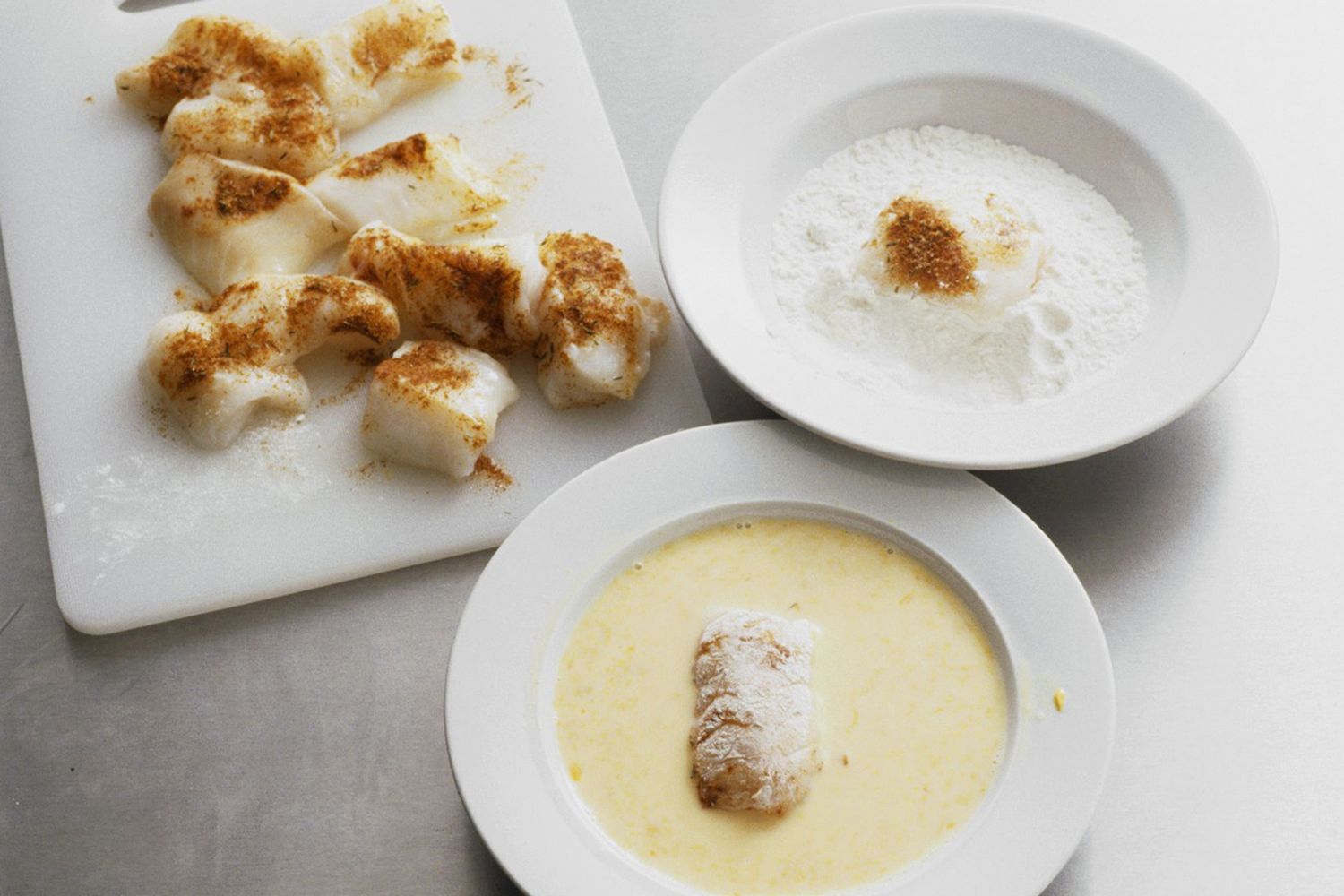 Step: 6/8
Finally dip in the corn meal mixture to coat.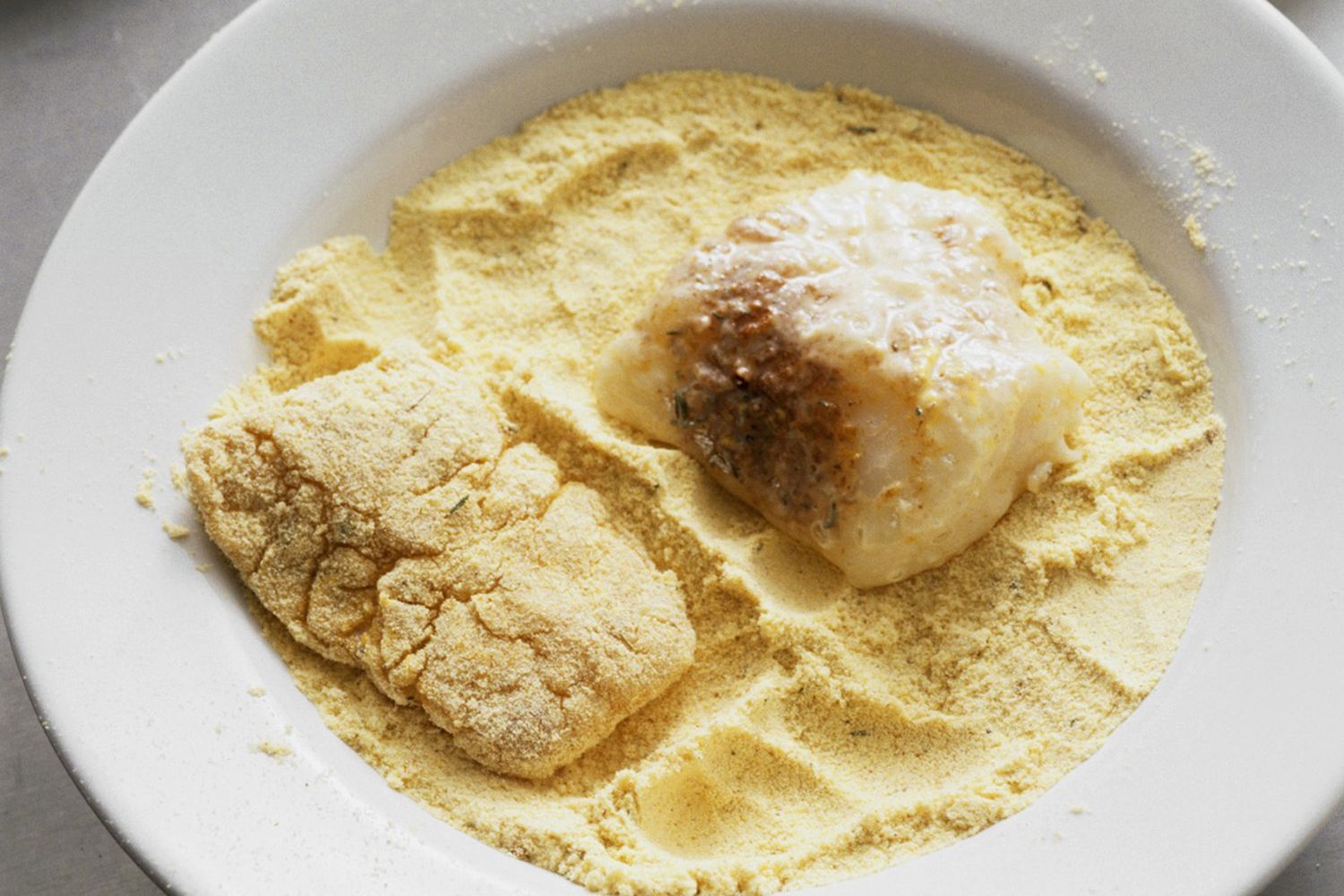 Step: 7/8
Fry the fish in batches for 4-5 minutes until golden brown.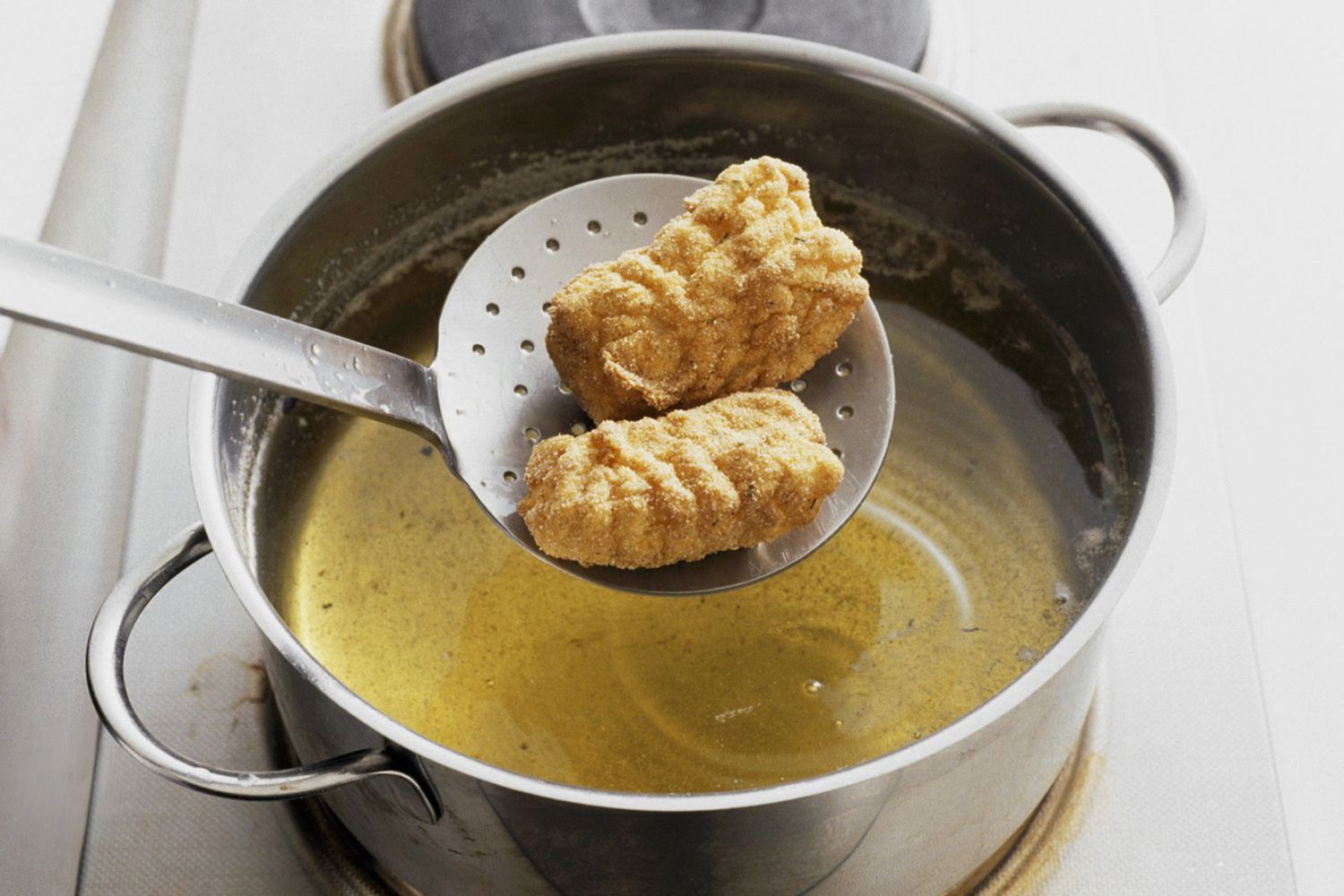 Step: 8/8
Drain on kitchen paper and keep warm in a low oven until all the fish are cooked. For the dip, wash the cucumber, halve lengthways, scoop out the seeds and finely dice the flesh. Season with vinegar, dill, sugar, salt and pepper to taste. Serve with the fish.