Step: 1/8
Preheat the oven to 120°C (100°C fan, gas 3). Season the chicken with salt. Heat the olive oil in a frying pan and fry the chicken breast, skin side down, until golden brown. Turn and fry on the other side for 2 minutes.
Step: 2/8
Peel the garlic. Wash the thyme and shake dry. Wash the lemongrass and cut in half. Place the chicken breast on a small baking sheet, cover with lemon grass, thyme and garlic and drizzle with the roasting stock. Cook the chicken breast in the oven for 15 minutes.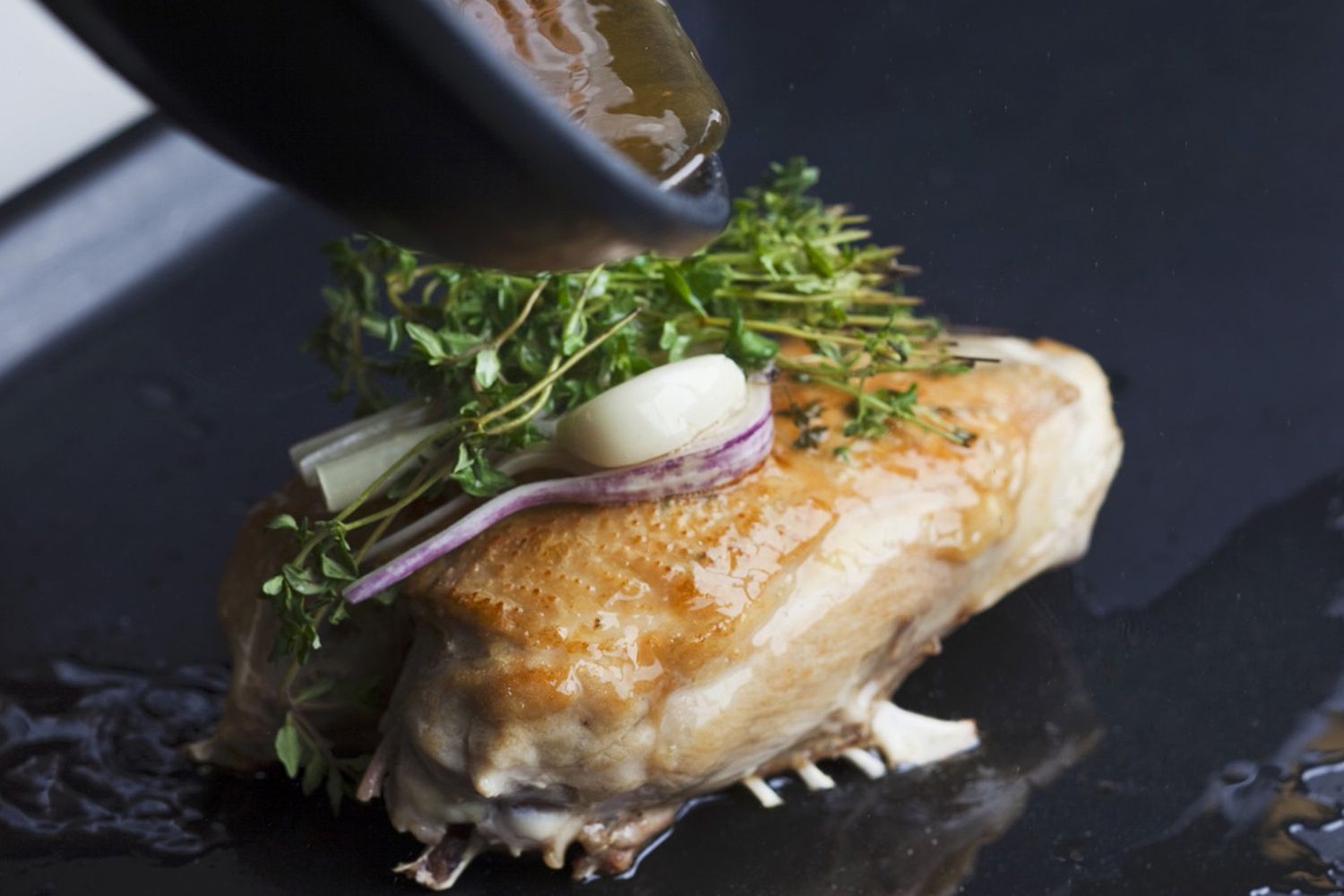 Step: 3/8
Peel and very finely chop the shallot. Clean the mushrooms and cut into thin slices.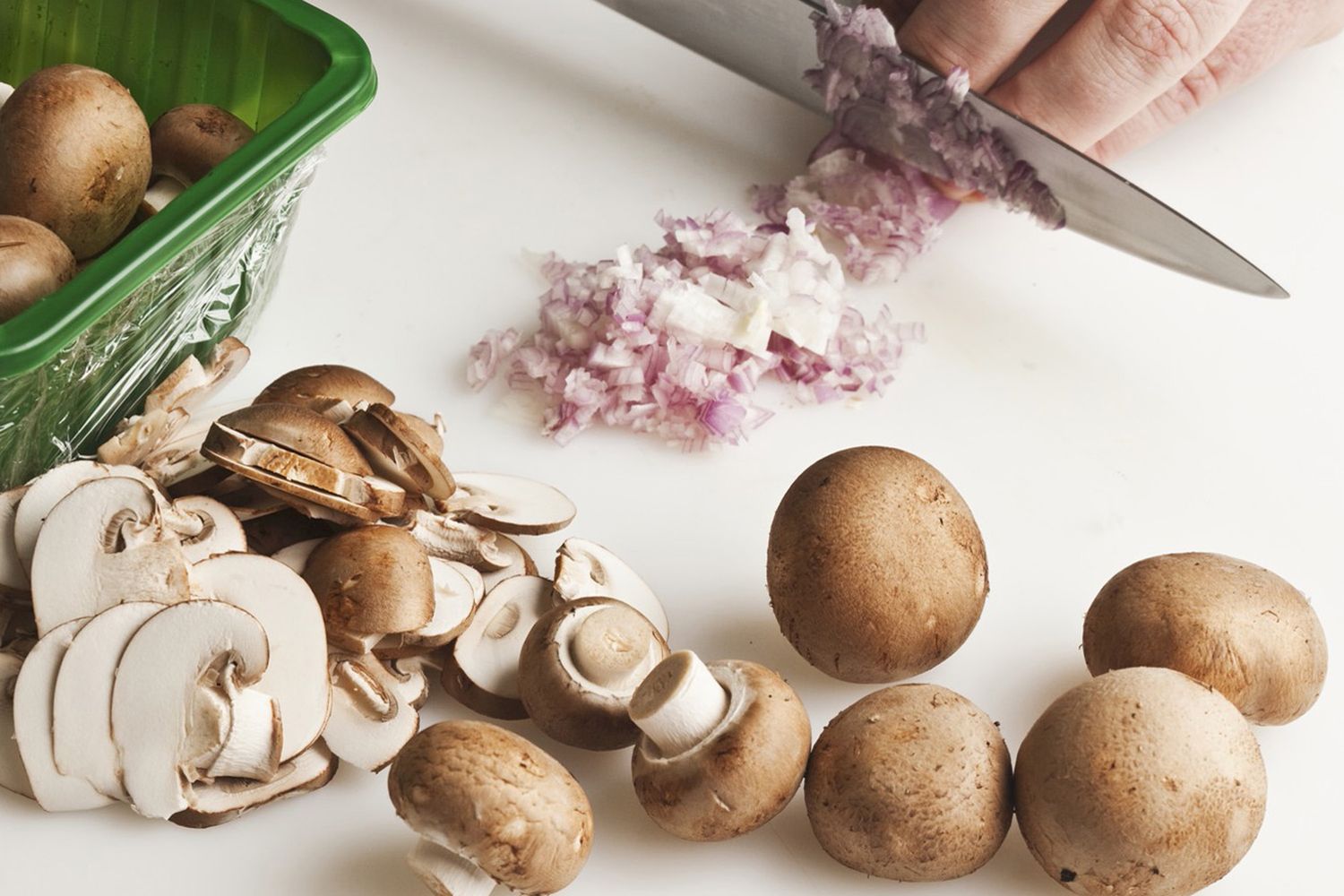 Step: 4/8
In a pan, melt the butter and sauté the mushrooms with the shallot, turning occasionally, until lightly browned. Season.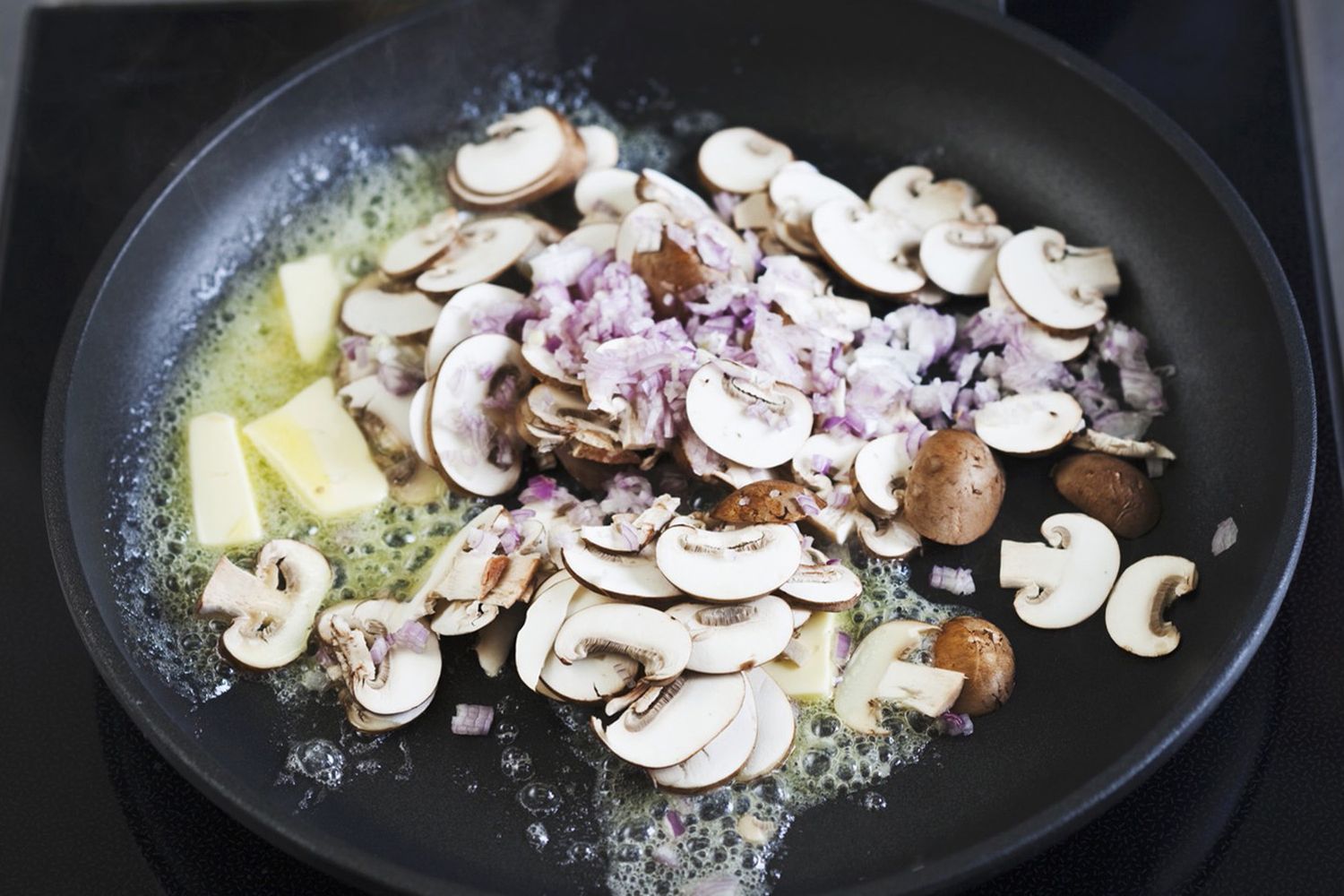 Step: 5/8
Deglaze the pan with the white wine. Pour in the stock, boil and reduce the liquid by about half. Boil plenty of salted water in a saucepan and cook the linguine according to the pack instructions. Peel the carrots, wash and cook in salted water for 5-6 minutes. Rinse the chives, shake dry and finely chop.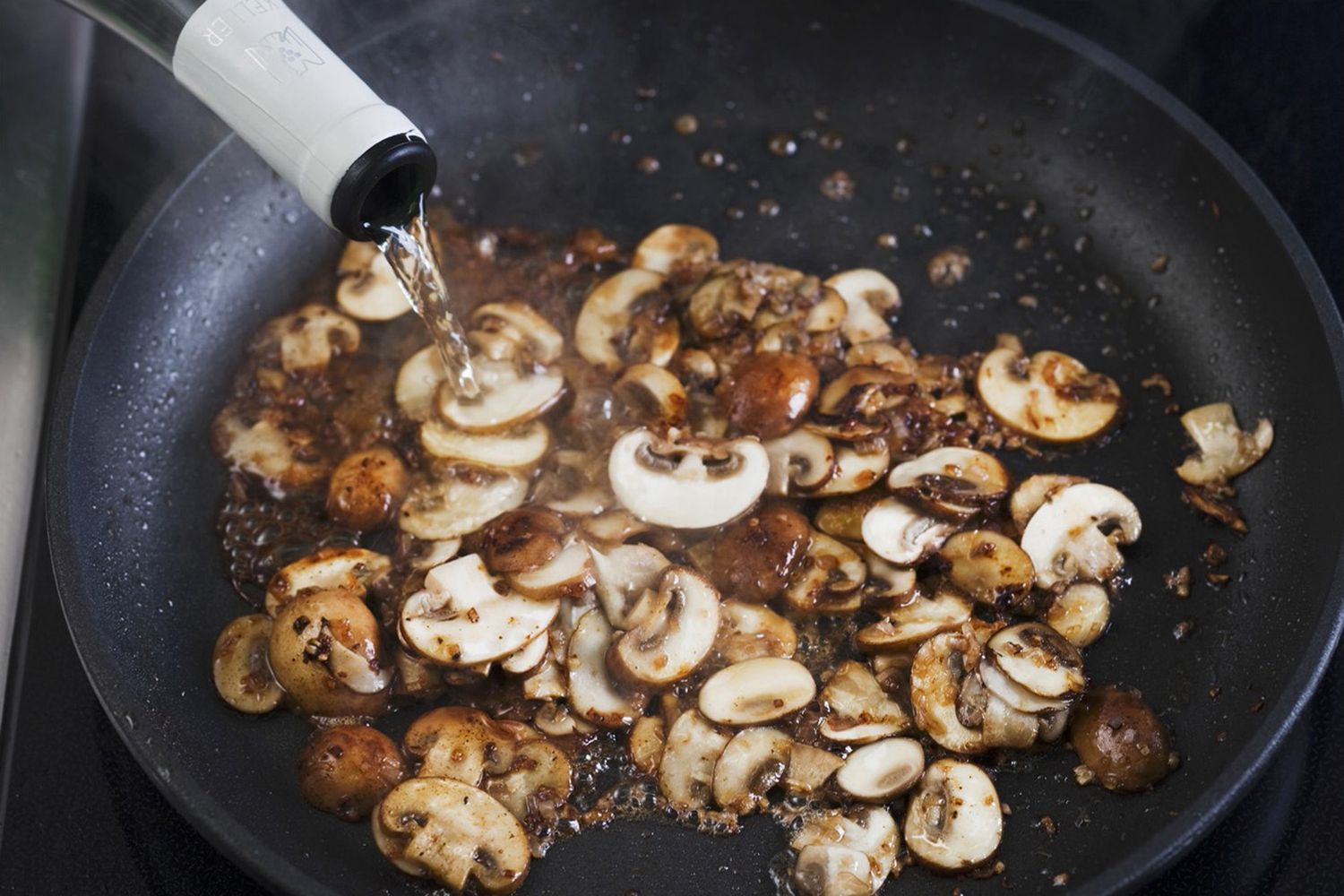 Step: 6/8
Stir in the crème fraîche and season the sauce.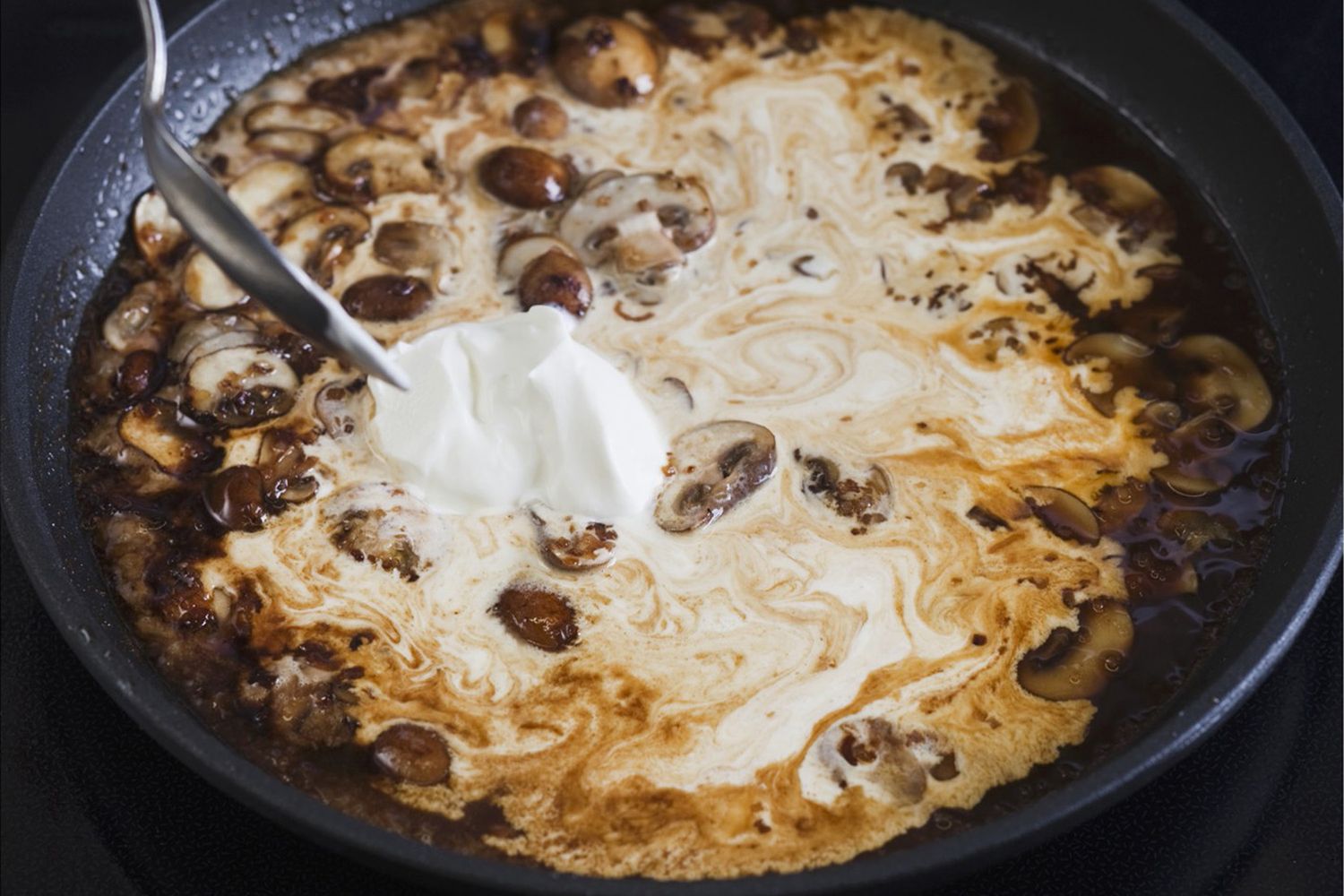 Step: 7/8
Roll the linguine into swirls with a fork, arrange on warm plates and place 2 carrots next to each.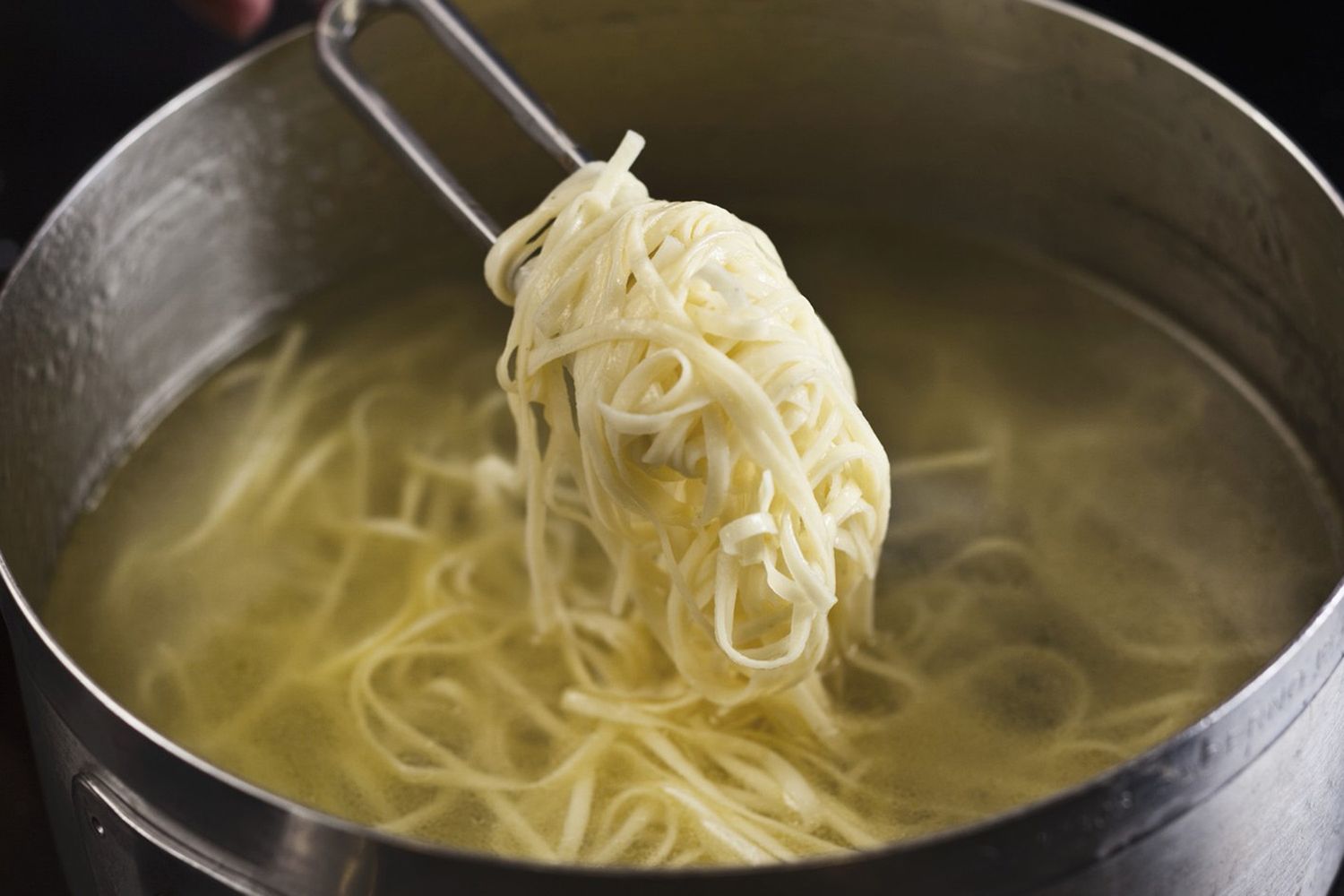 Step: 8/8
Remove the chicken breast from the oven, cut the fillets from the bones, arrange them next to the pasta and pour over the mushroom sauce. Sprinkle with chives and serve immediately.