Step: 1/11
Peel and finely dice the onions. Peel and finely dice the carrots. Finely chop the parsley stalks.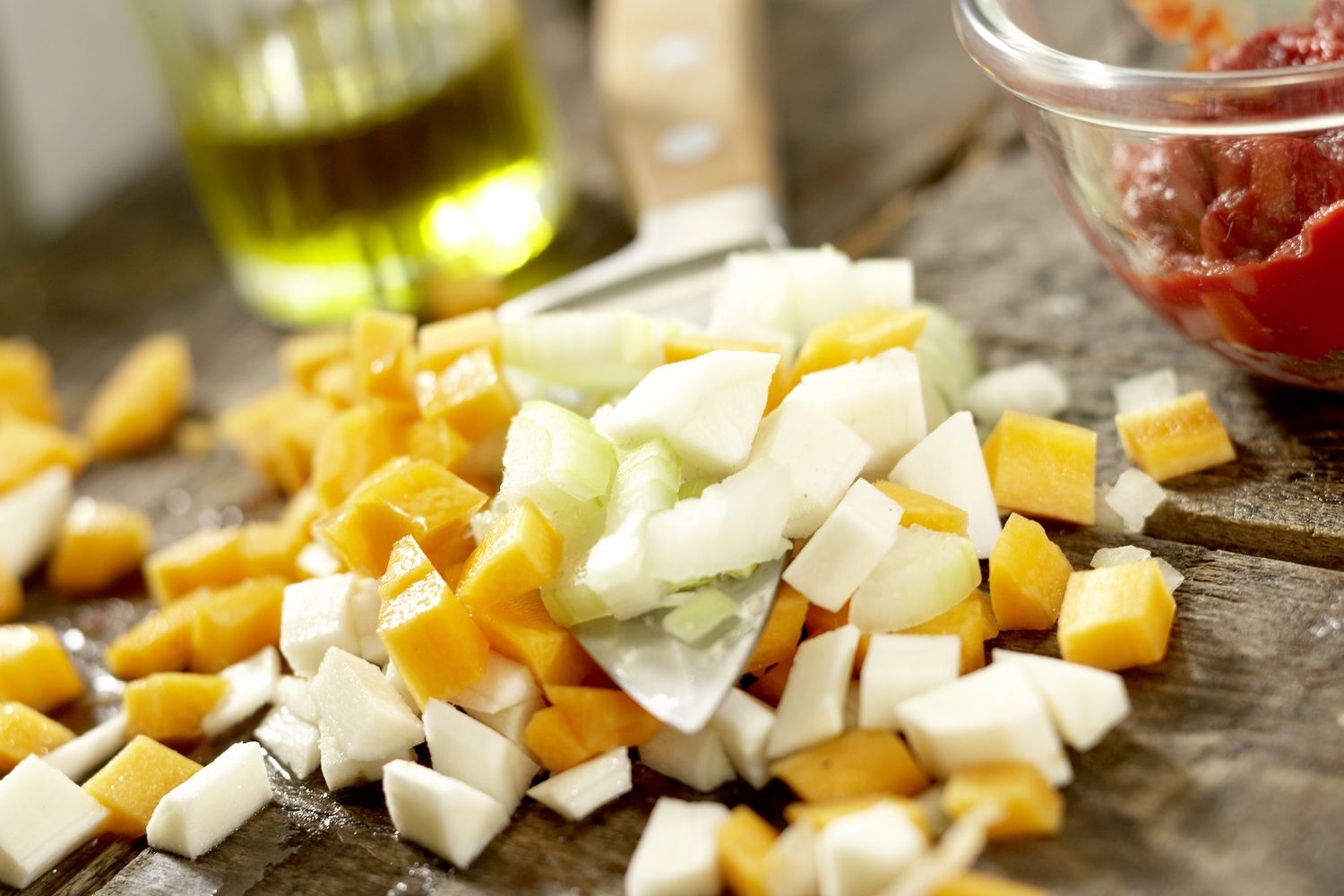 Step: 2/11
Season the chicken inside and out with salt and pepper. Heat the oil in a roasting tin and fry the chicken for 5 minutes on all sides.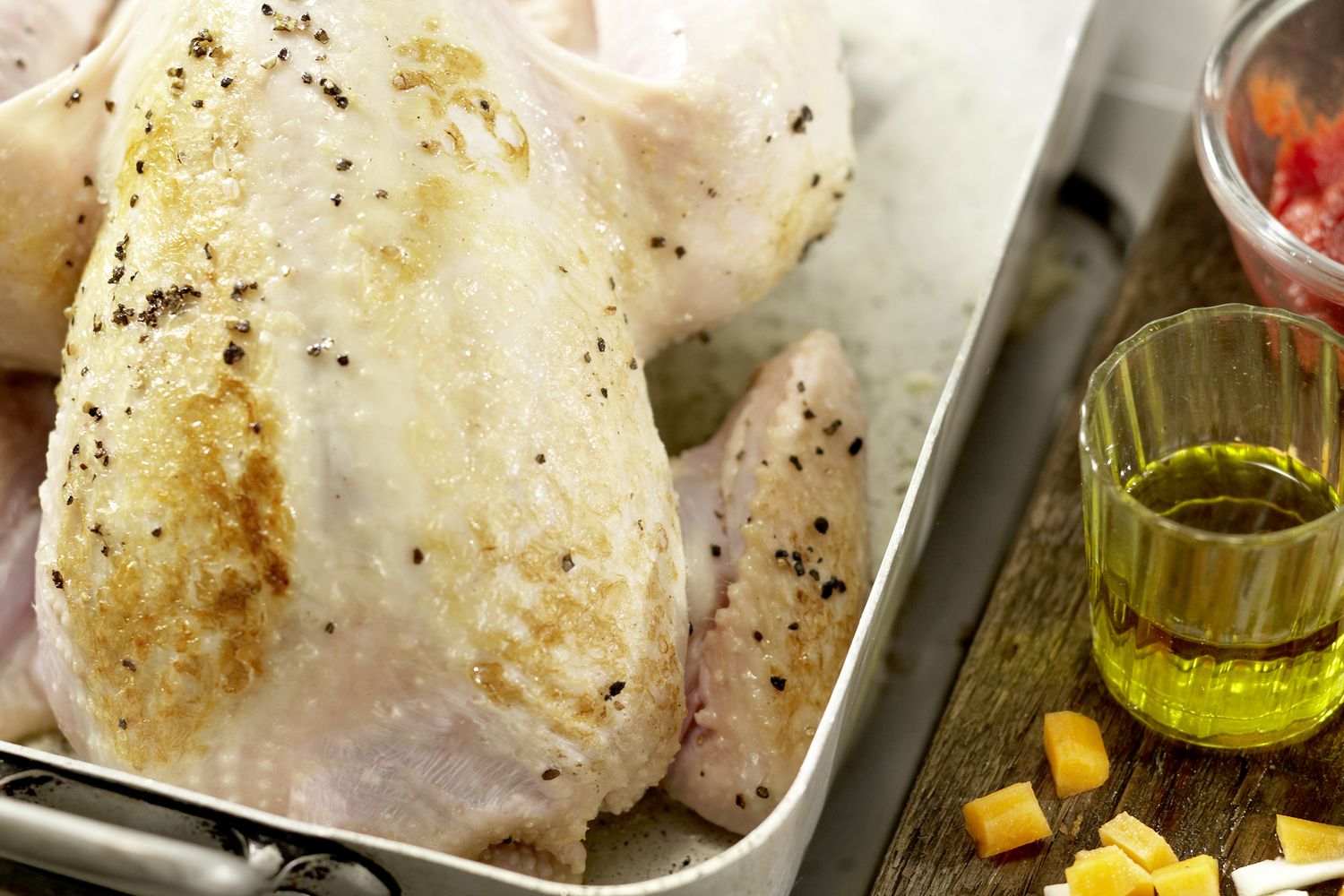 Step: 3/11
Remove the chicken and set aside. Fry the vegetables in the tin over a medium heat for 3-4 minutes.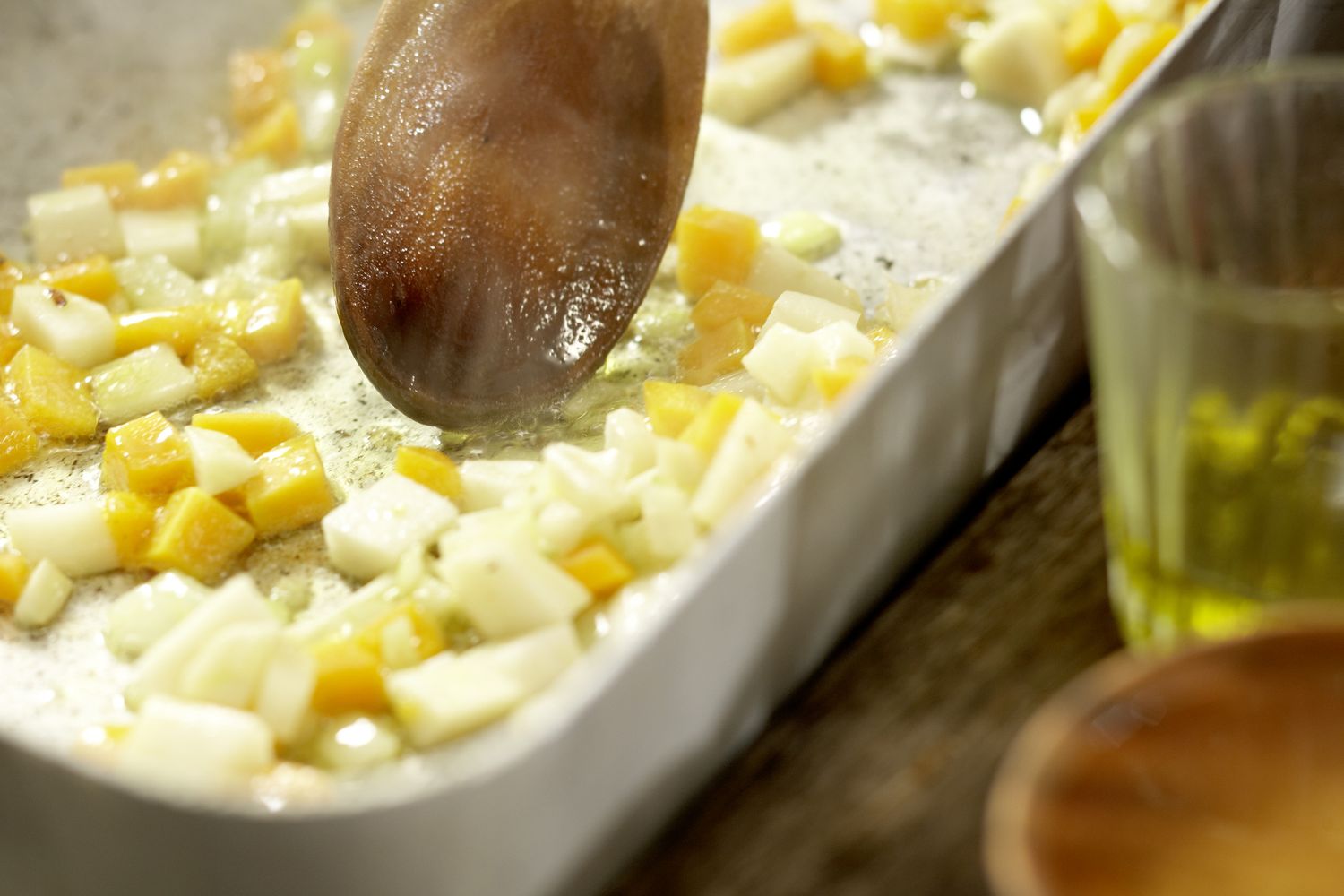 Step: 4/11
Add the tomato, stir briefly, then stir in two-thirds of the stock.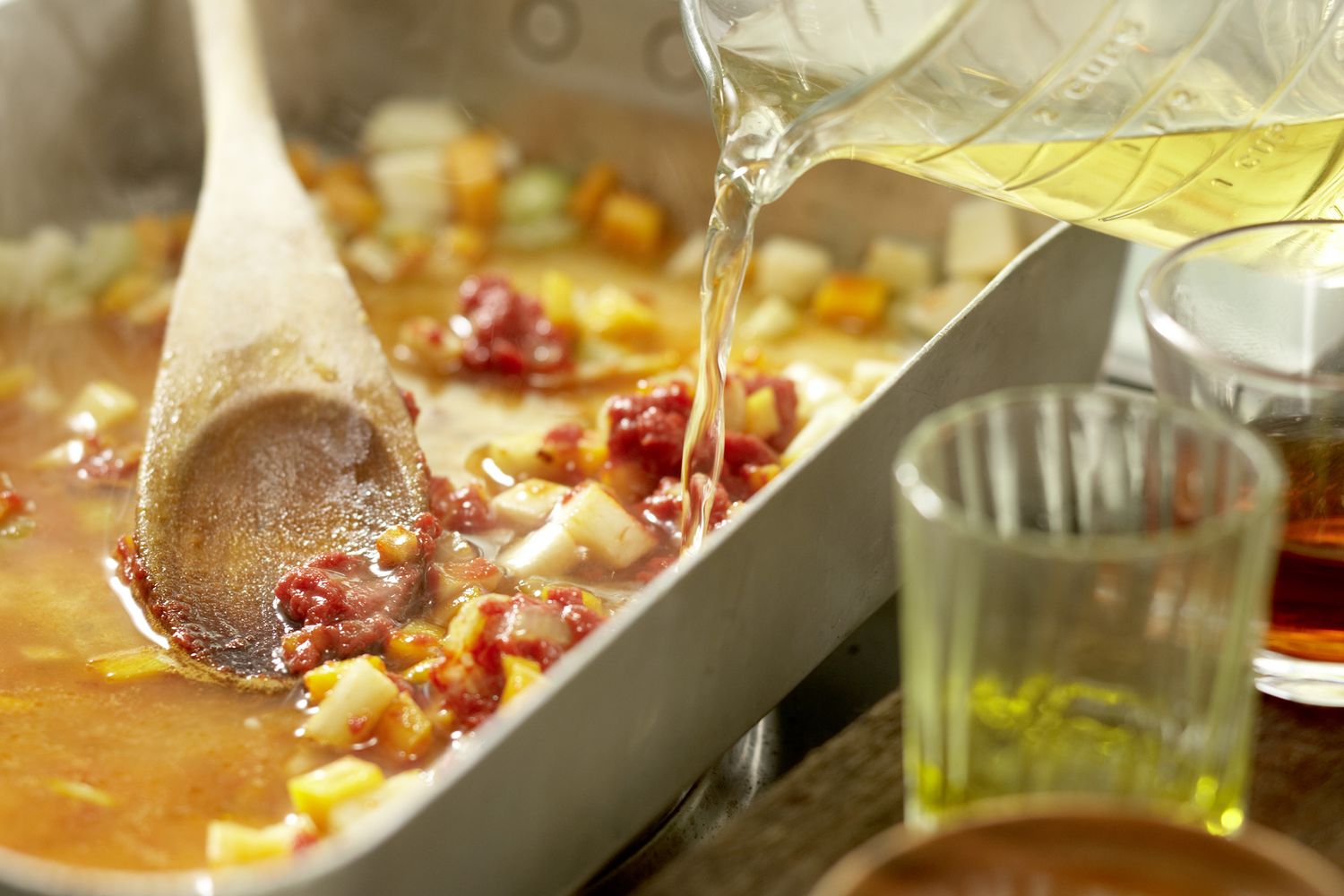 Step: 5/11
Return the chicken to the tin and place in a preheated oven at 180°C (160°C fan, gas 4).
Step: 6/11
Meanwhile, rinse and drain the lentils. Place in a pan, cover with plenty of water and bring to the boil. Reduce the heat, cover and simmer for 15 minutes until tender but not too soft.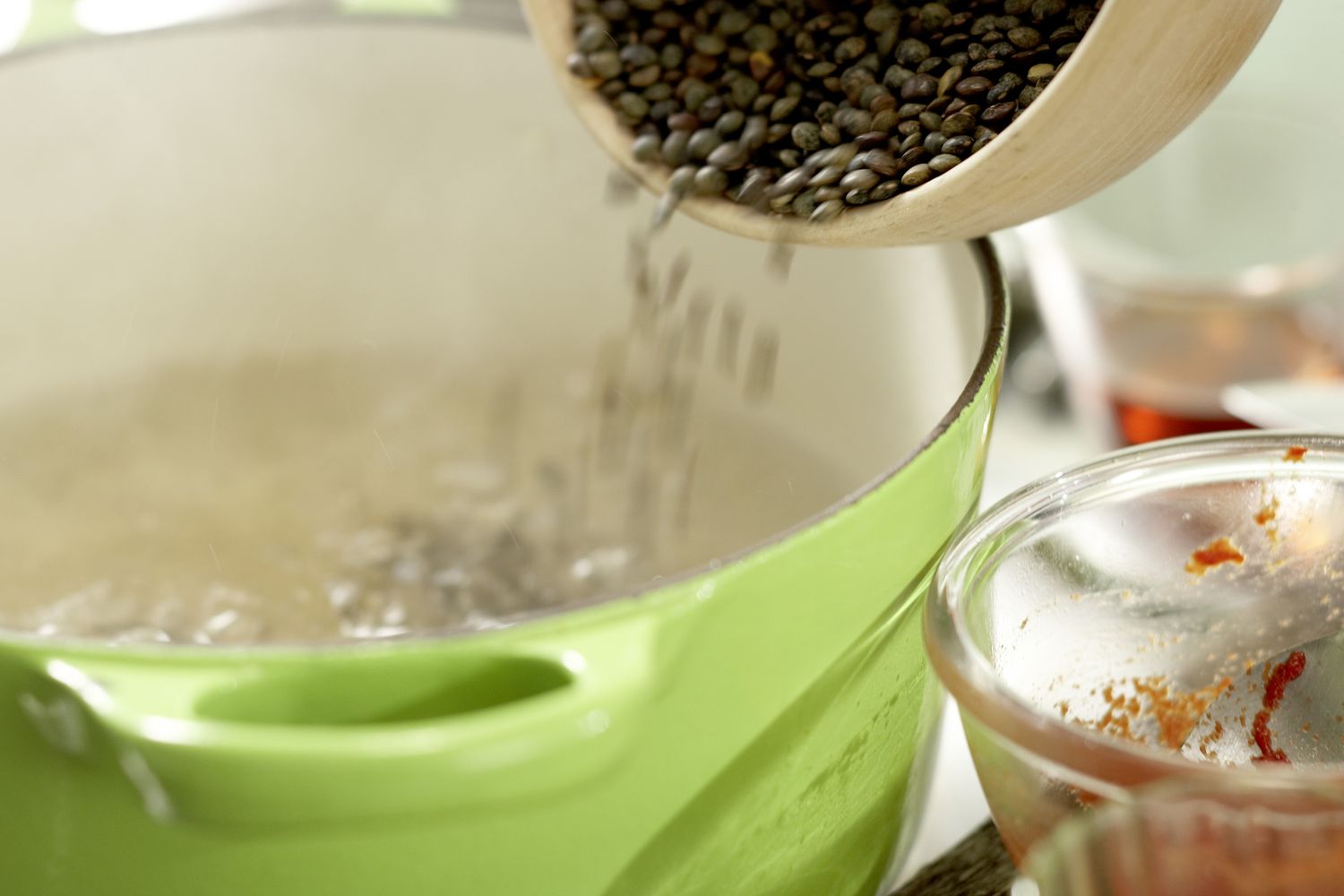 Step: 7/11
Rinse the lentils under cold water and drain well.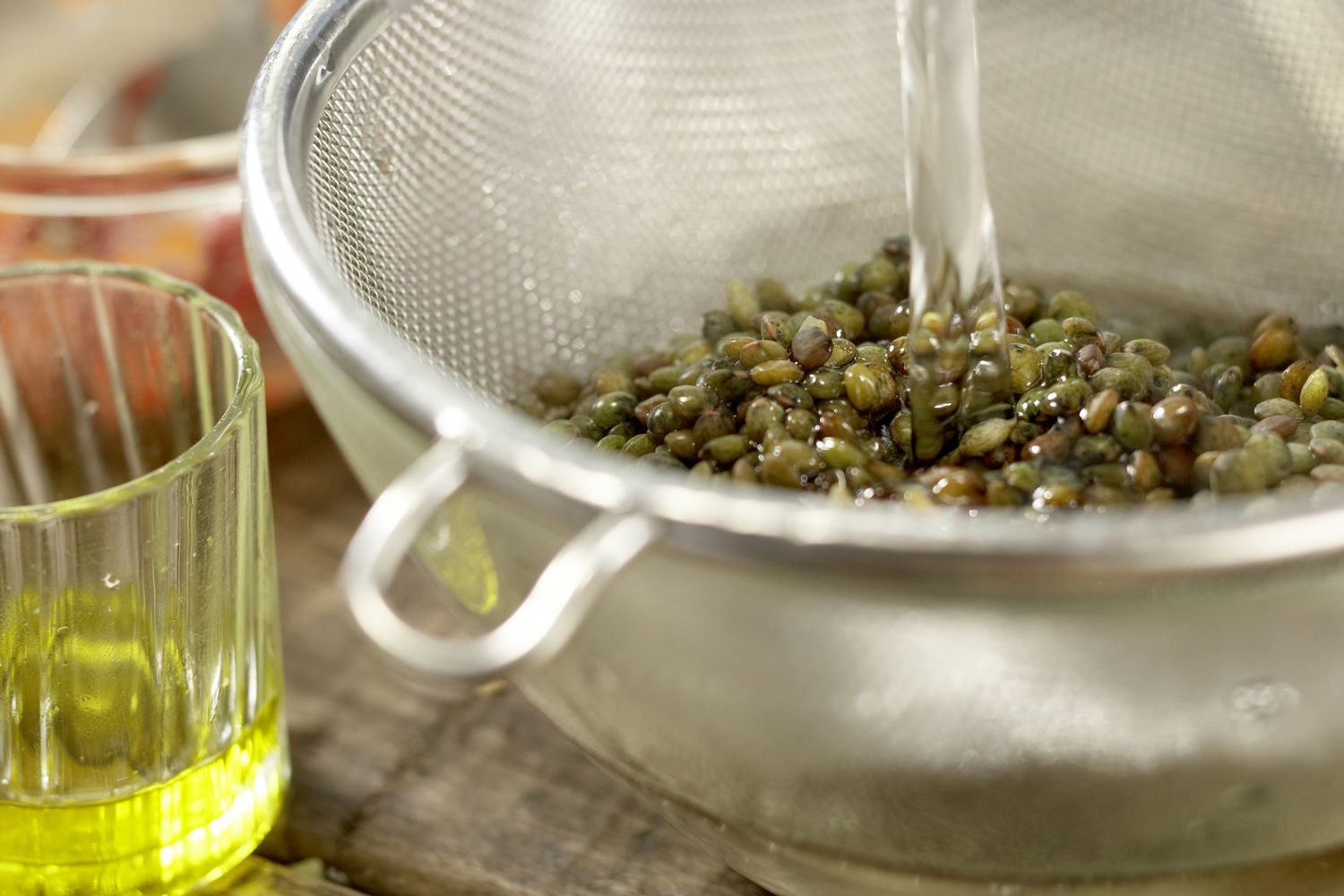 Step: 8/11
After about 55 minutes roasting, heat the honey in a pan and pour in the balsamic vinegar and red wine.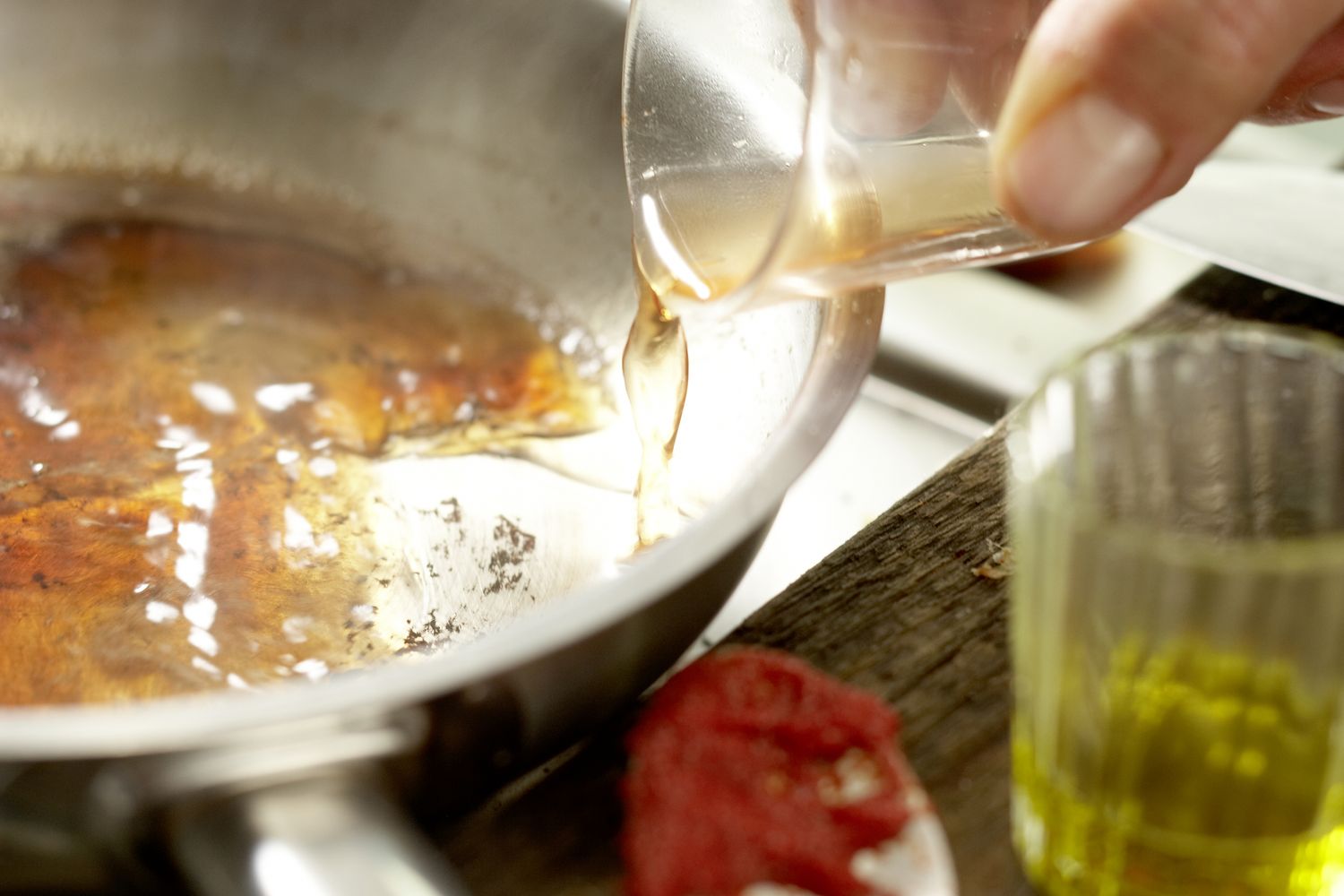 Step: 9/11
Add the cooked lentils and the remaining stock to the pan and mix well.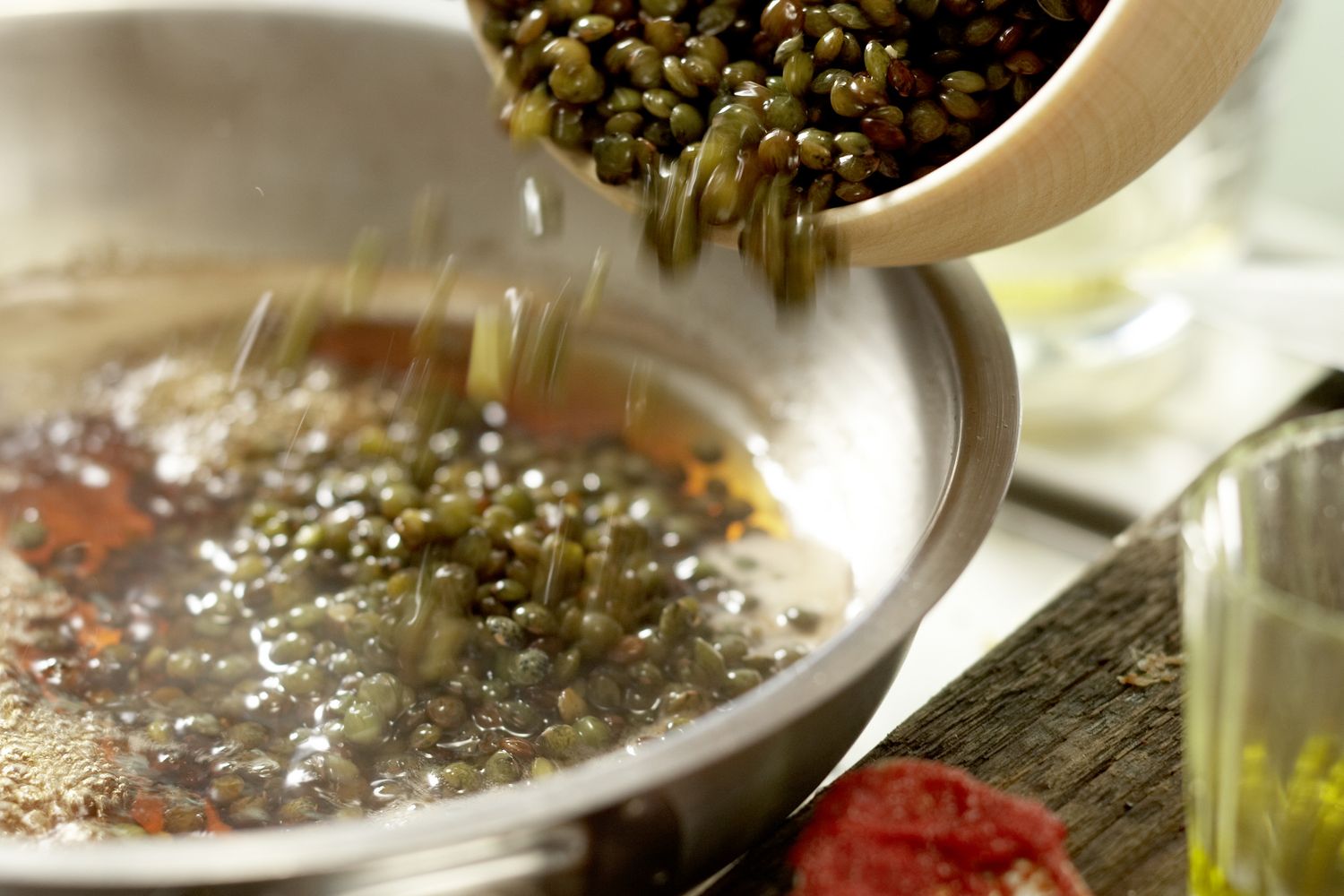 Step: 10/11
Spread the lentil mixture around the chicken in the tin and roast for another 25 minutes.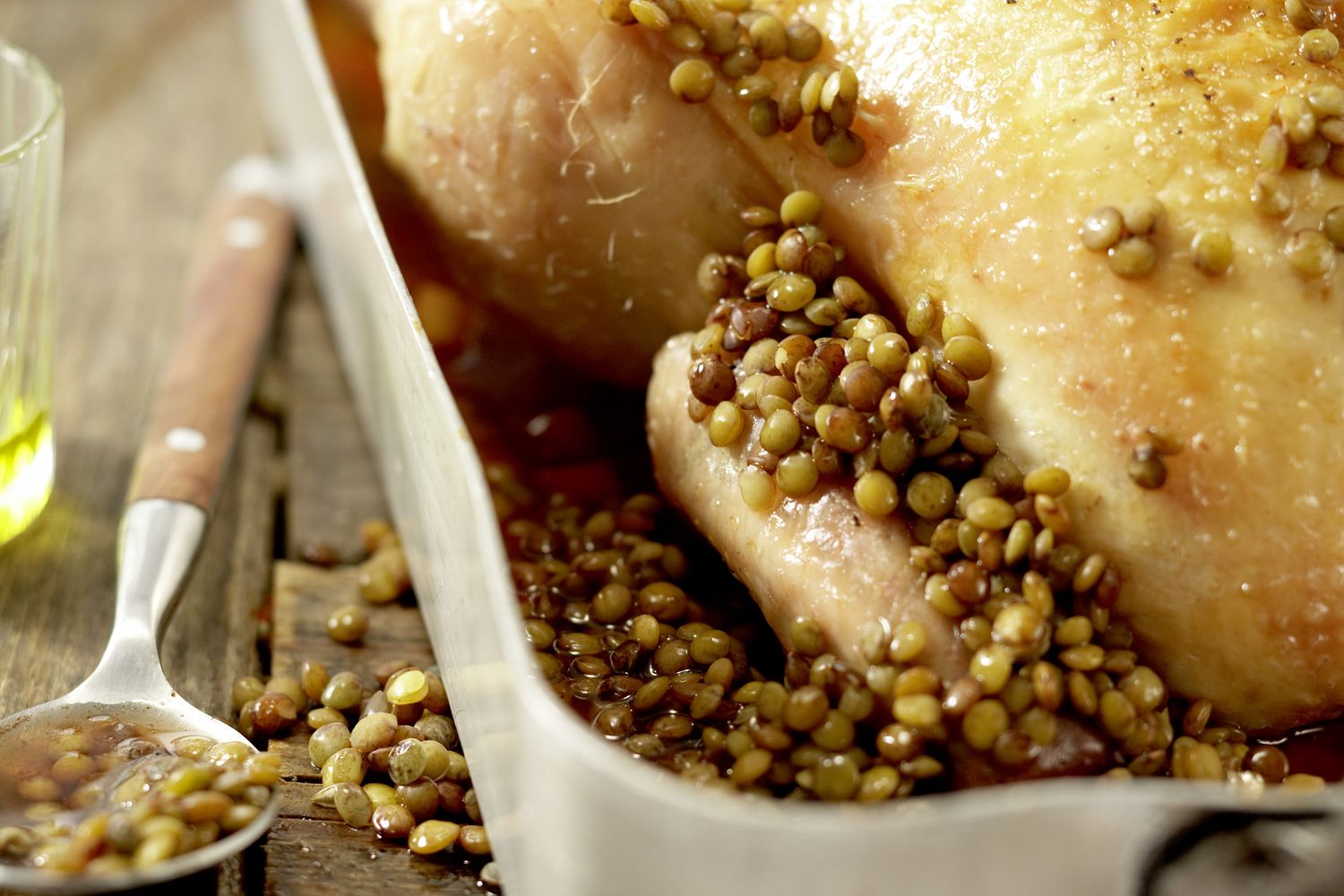 Step: 11/11
Remove the roasted chicken from the tin, season the vegetables and lentils with salt and pepper and serve together with the chicken.