Step: 1/12
Arrange all ingredients for use.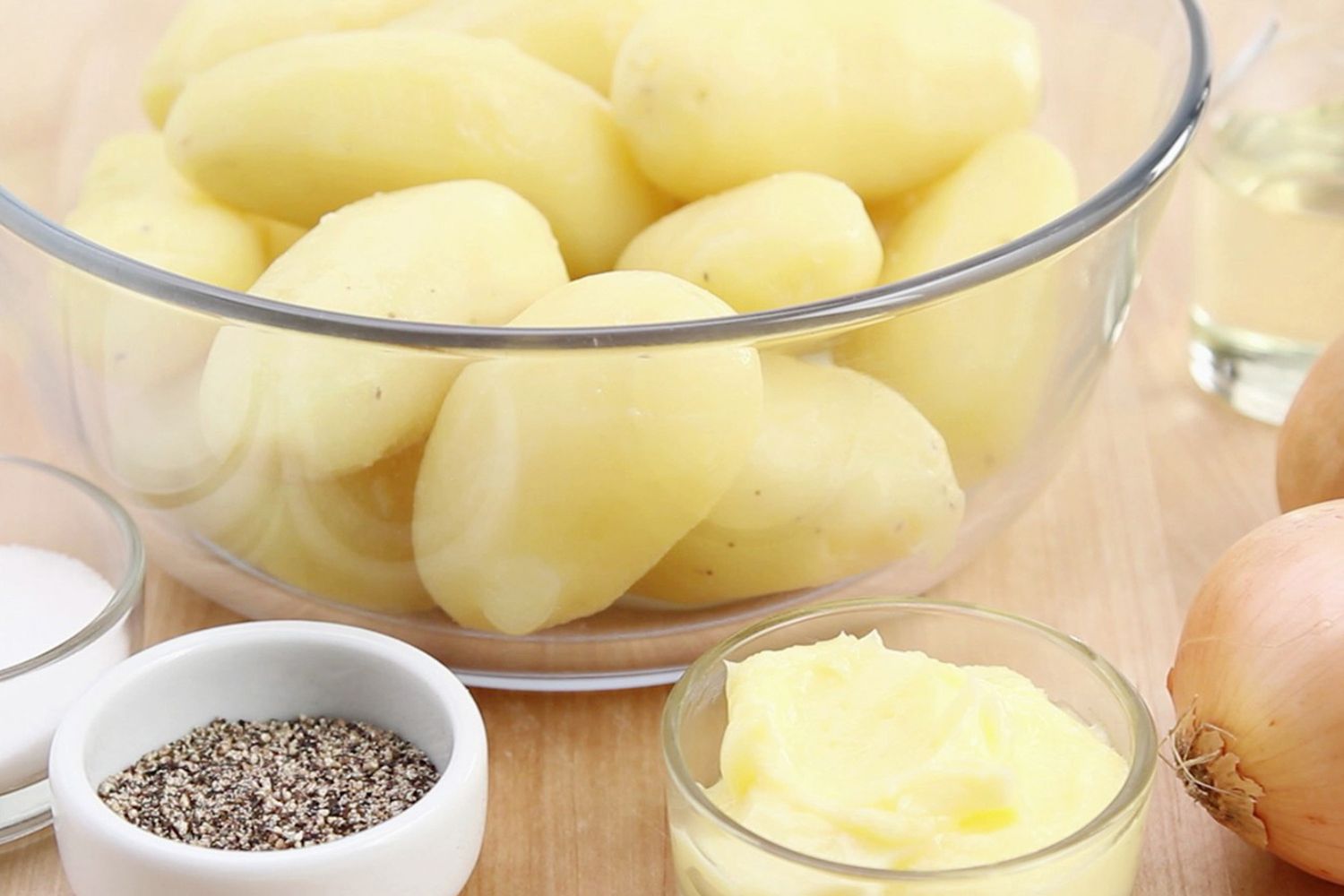 Step: 2/12
Cut the potatoes into slices.
Step: 3/12
Peel the onions, halve and slice.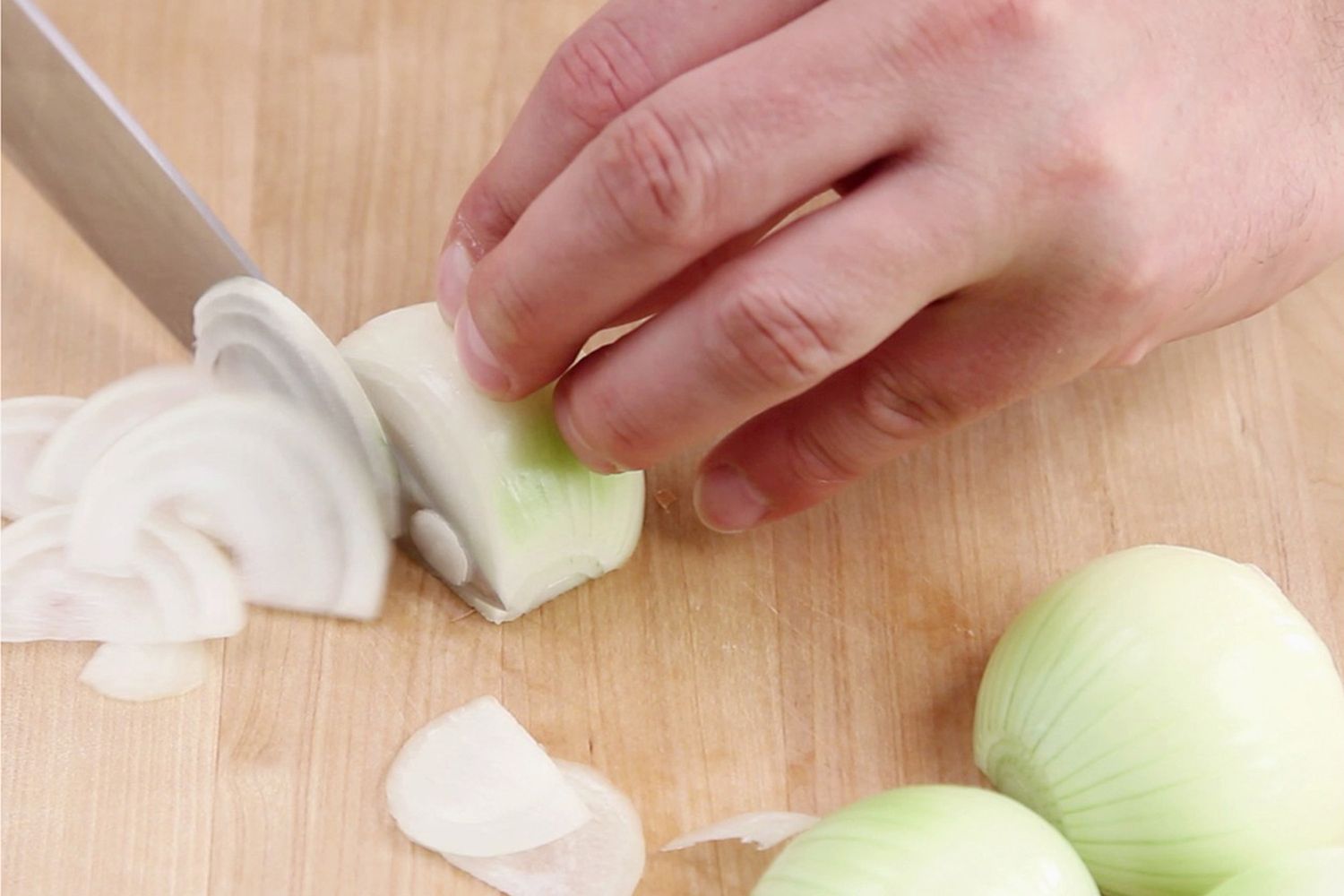 Step: 4/12
Melt the butter in a large non-stick pan.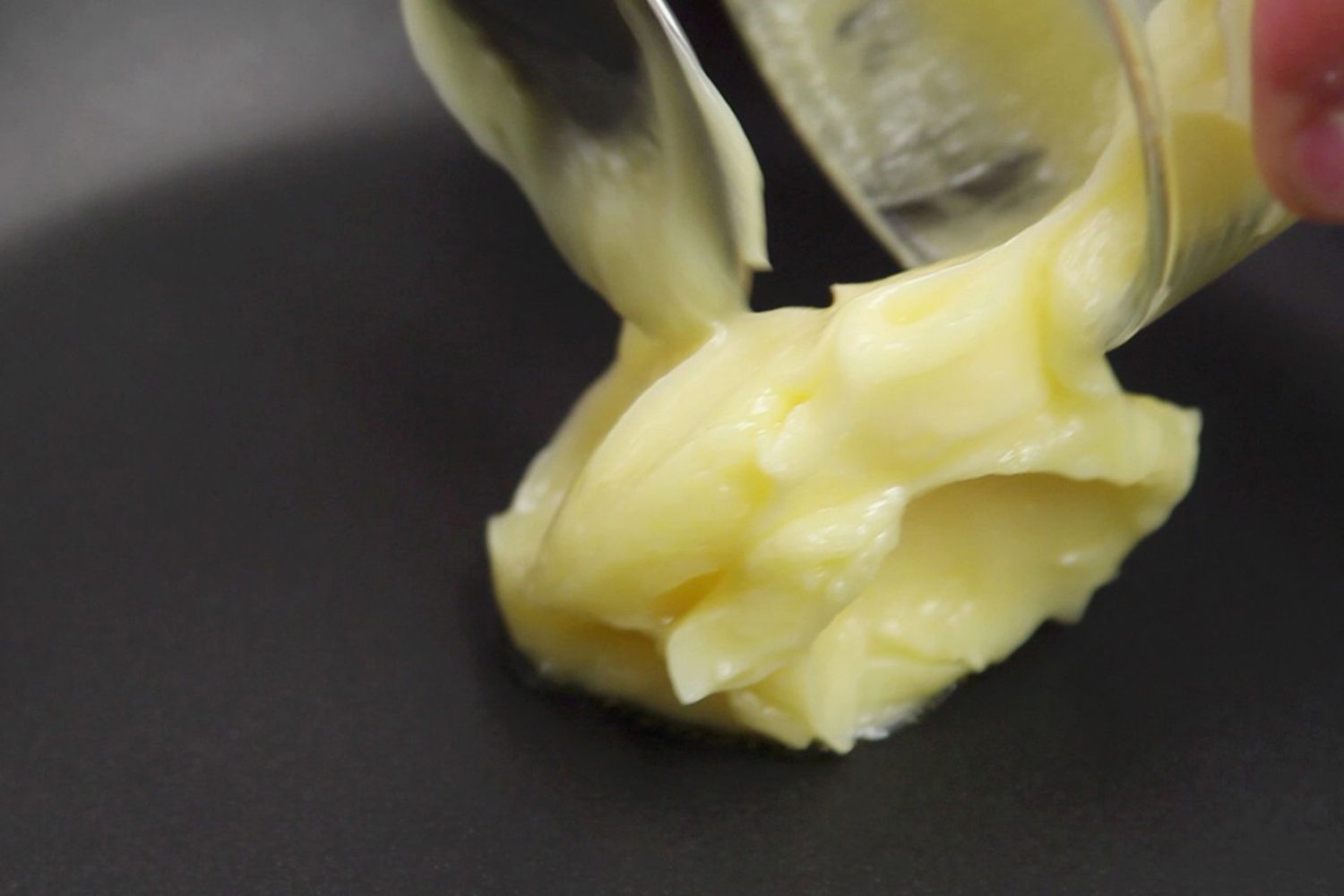 Step: 5/12
Add the oil.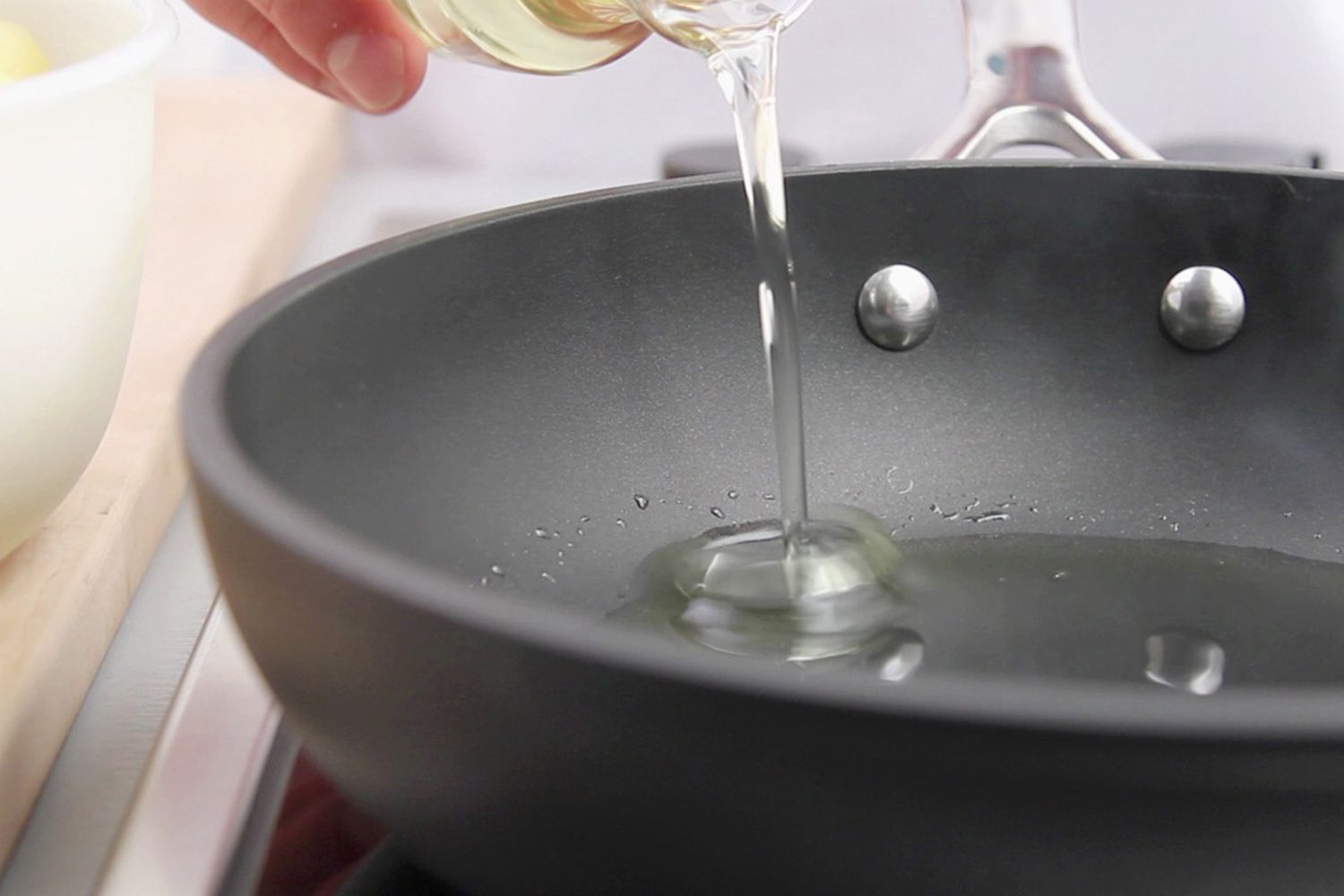 Step: 6/12
Add the potatoes and let them cook for 6 - 8 minutes until golden brown.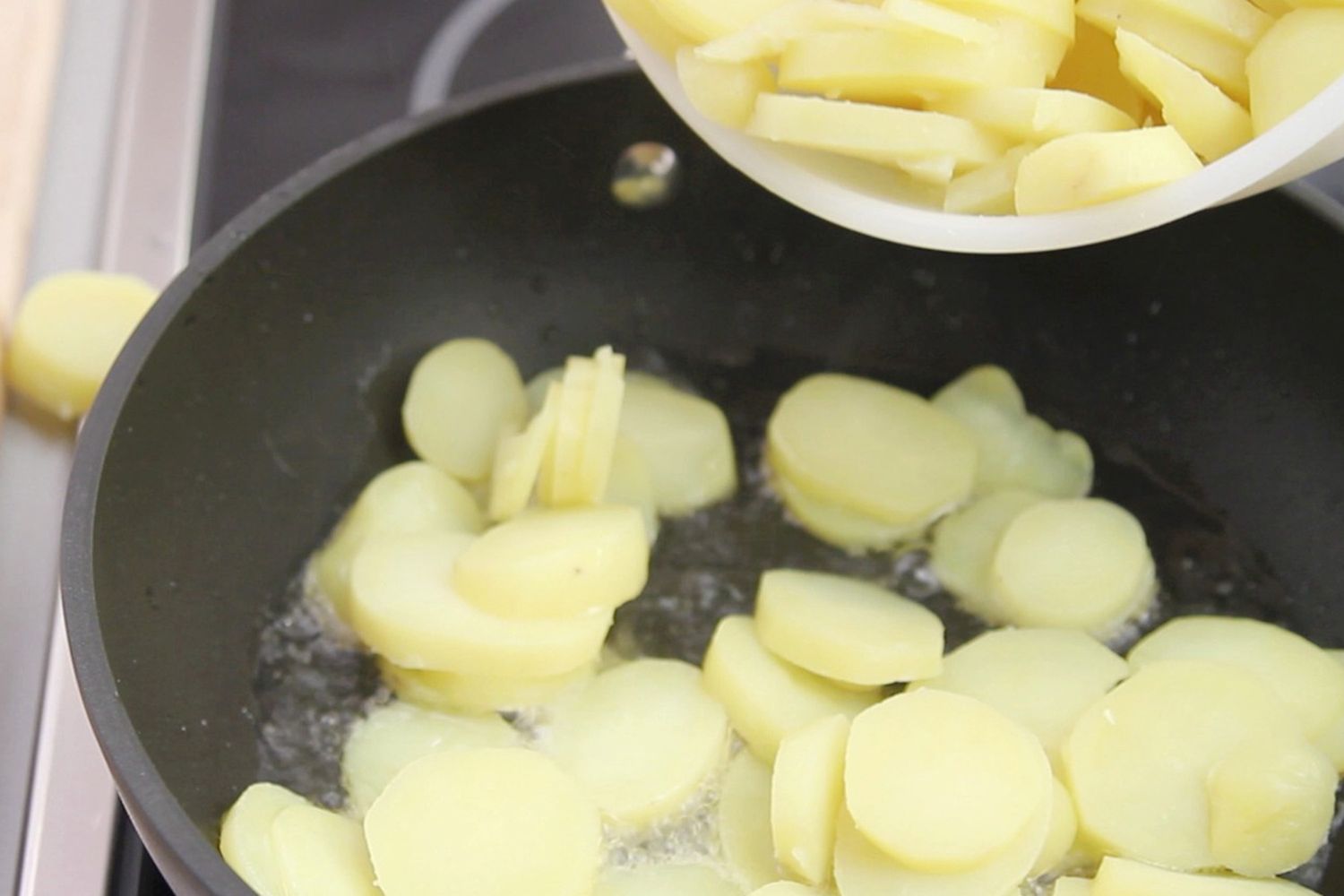 Step: 7/12
Occasionally stir gently or turn with a spatula.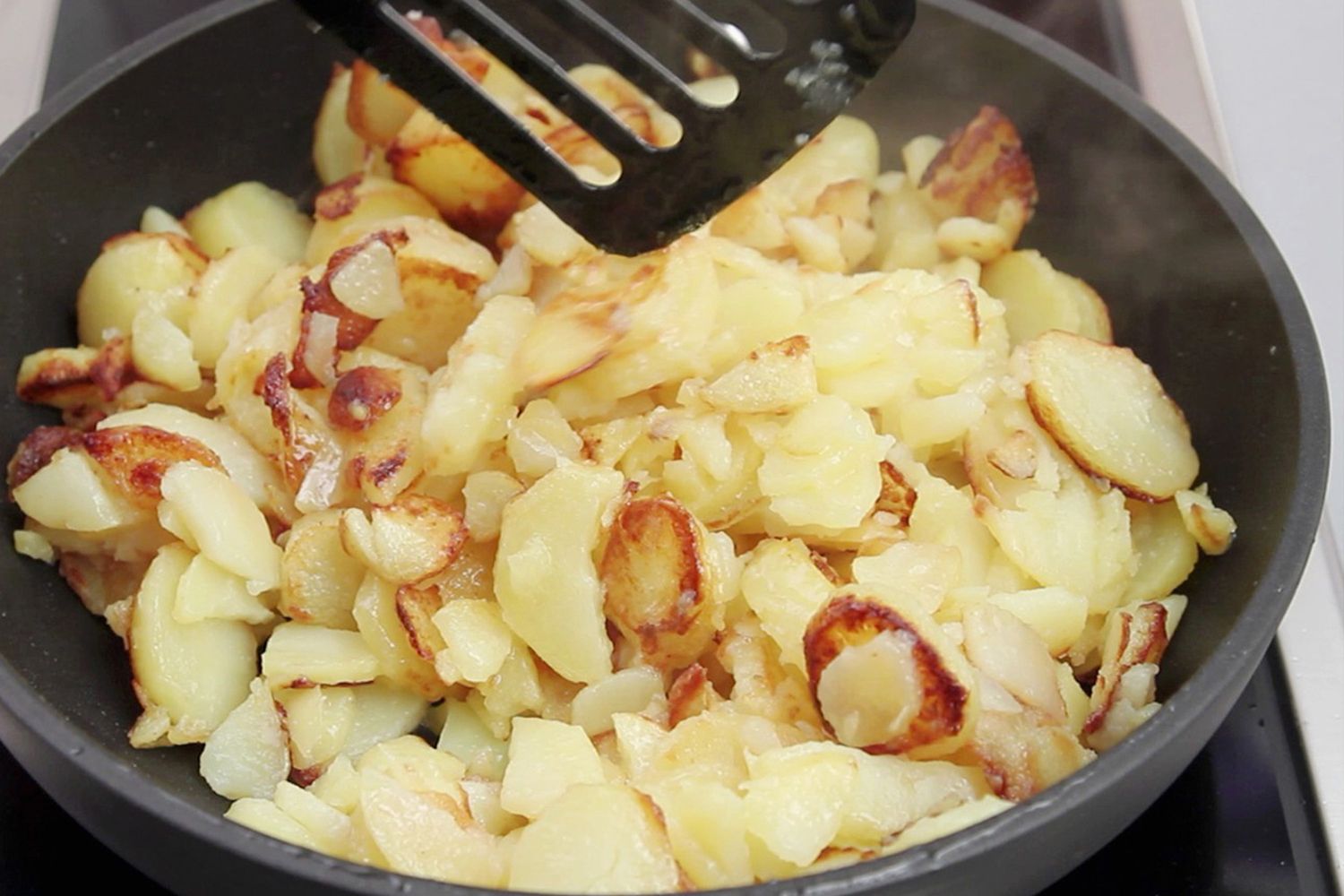 Step: 8/12
Add the onions and fry for about 5 minutes until crispy.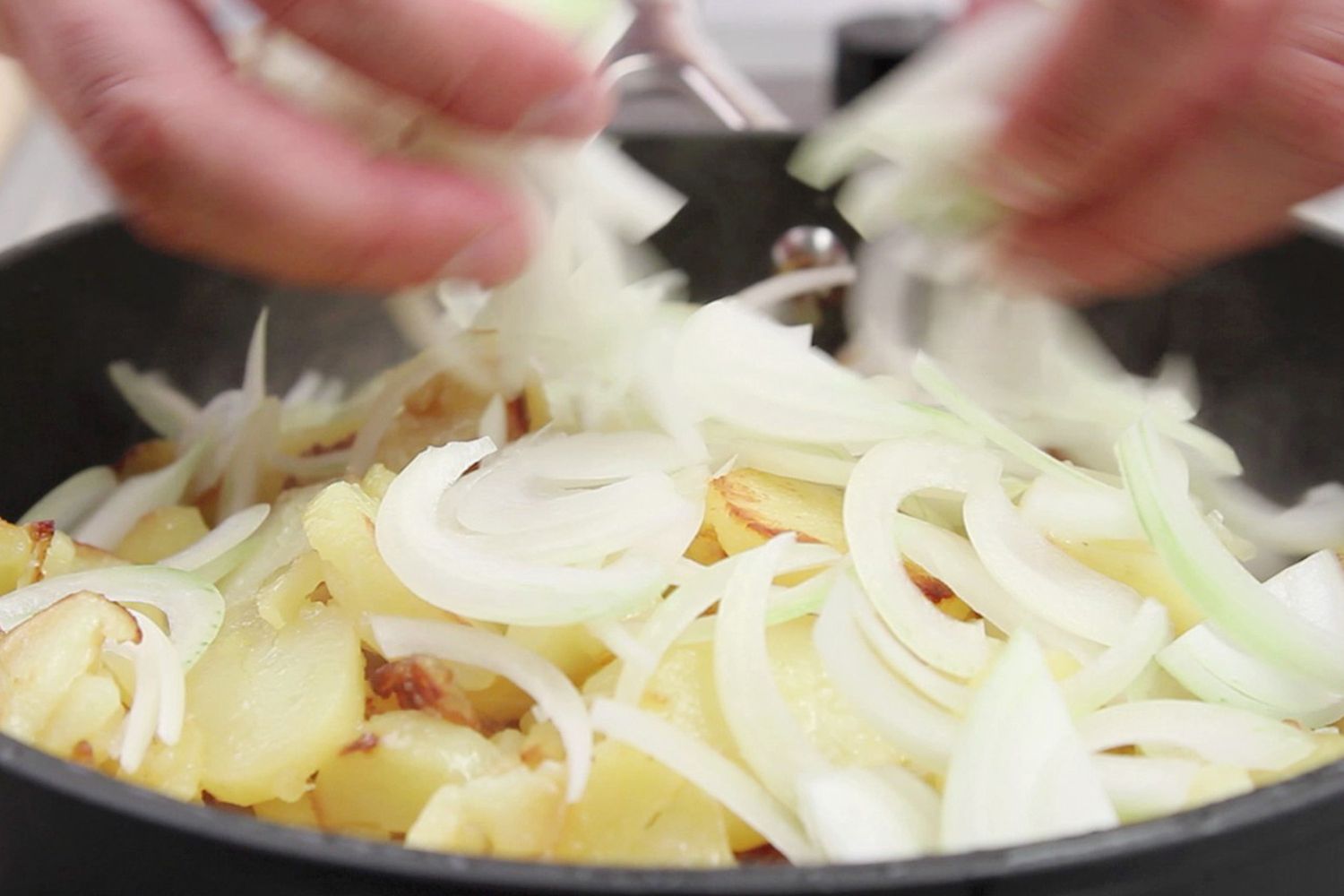 Step: 9/12
Grind pepper over.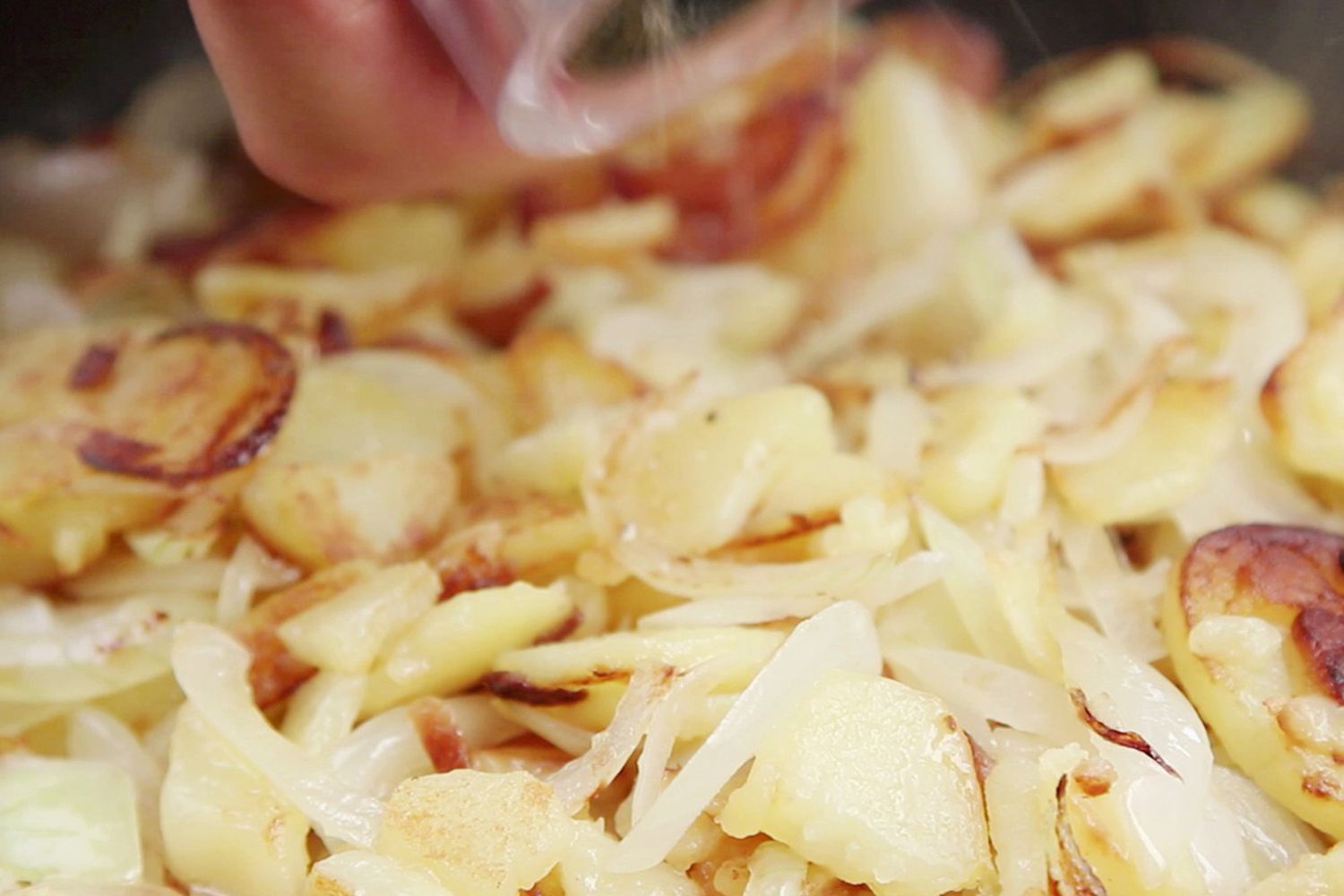 Step: 10/12
Season with salt to taste.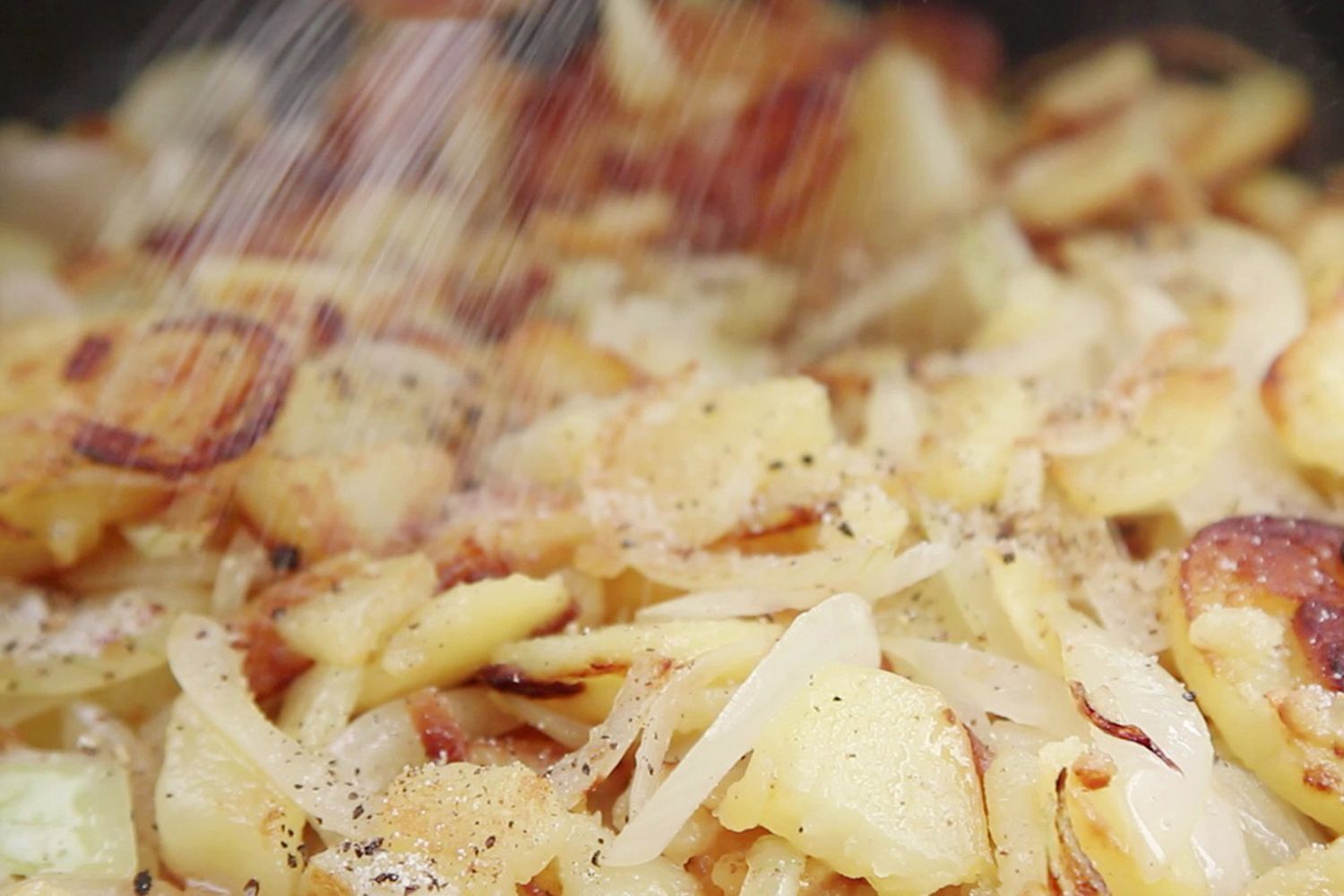 Step: 11/12
Distribute on plates.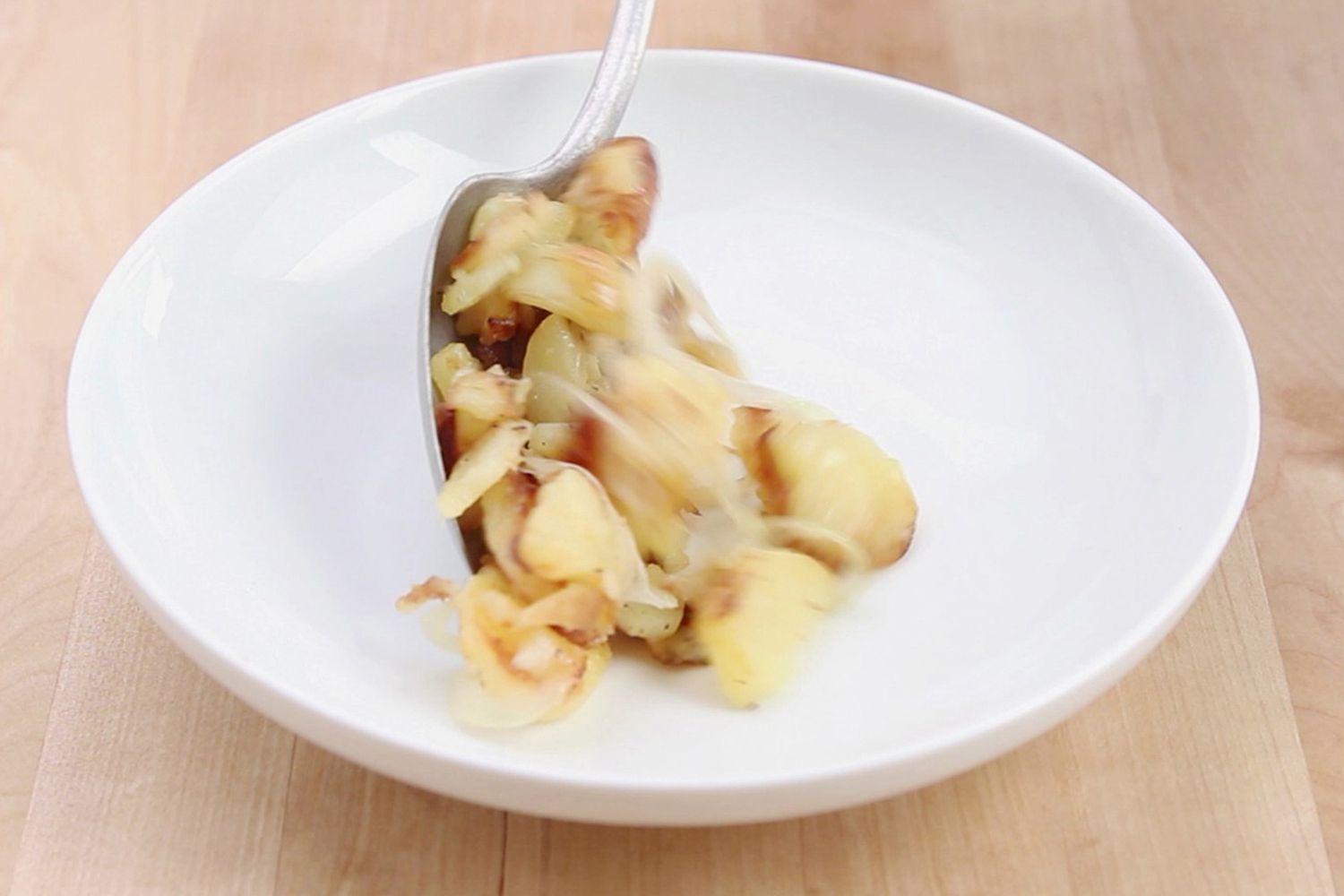 Step: 12/12
Meanwhile dice the bacon and fry it in a hot pan with clarified butter until golden brown. Wash the parsley, shake dry and chop the leaves. Place the fried potatoes on deep plates, sprinkle with bacon and parsley and serve.