Step: 1/13
Wash the mangetout and drain in a sieve.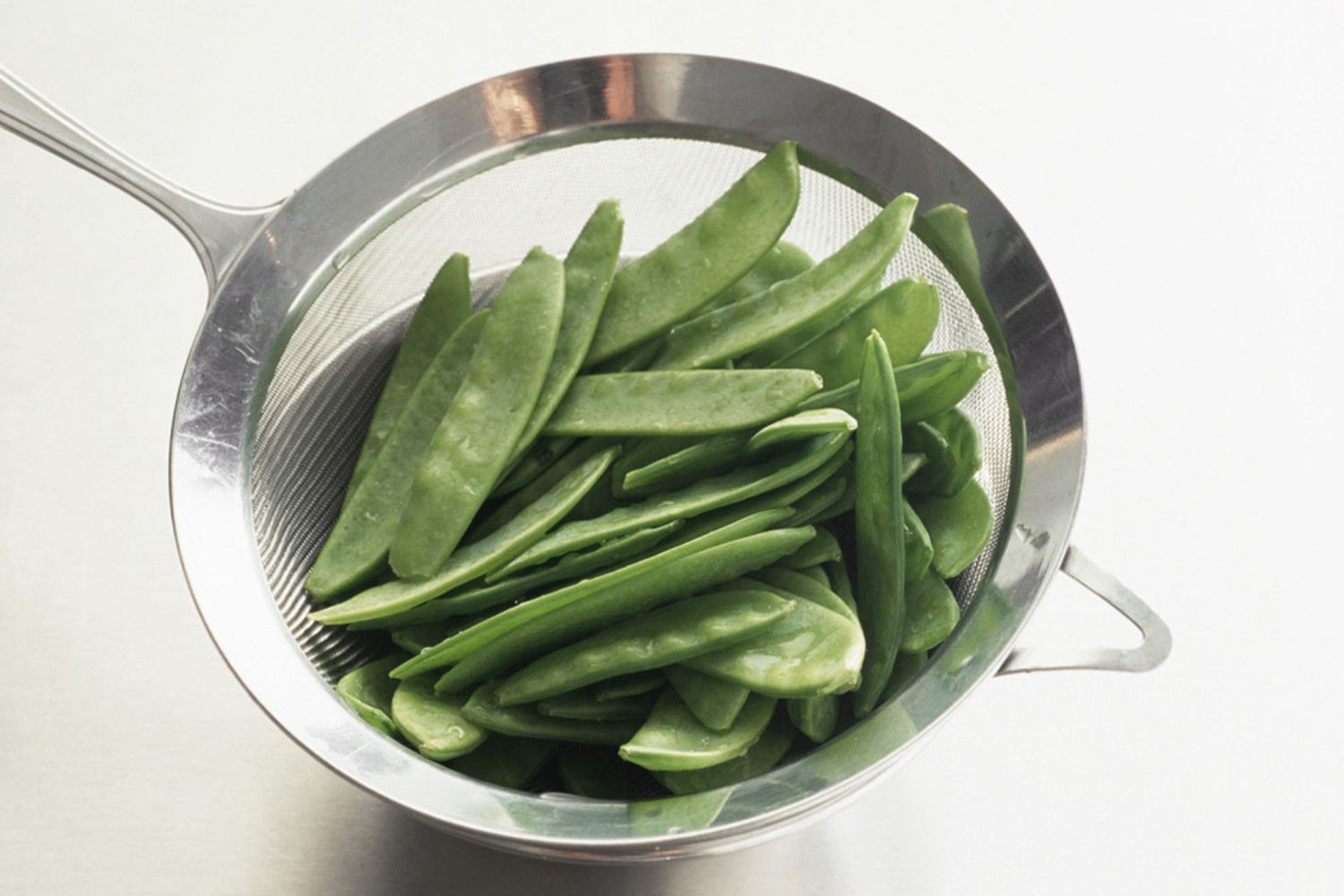 Step: 2/13
Cut the pumpkin flesh into pieces.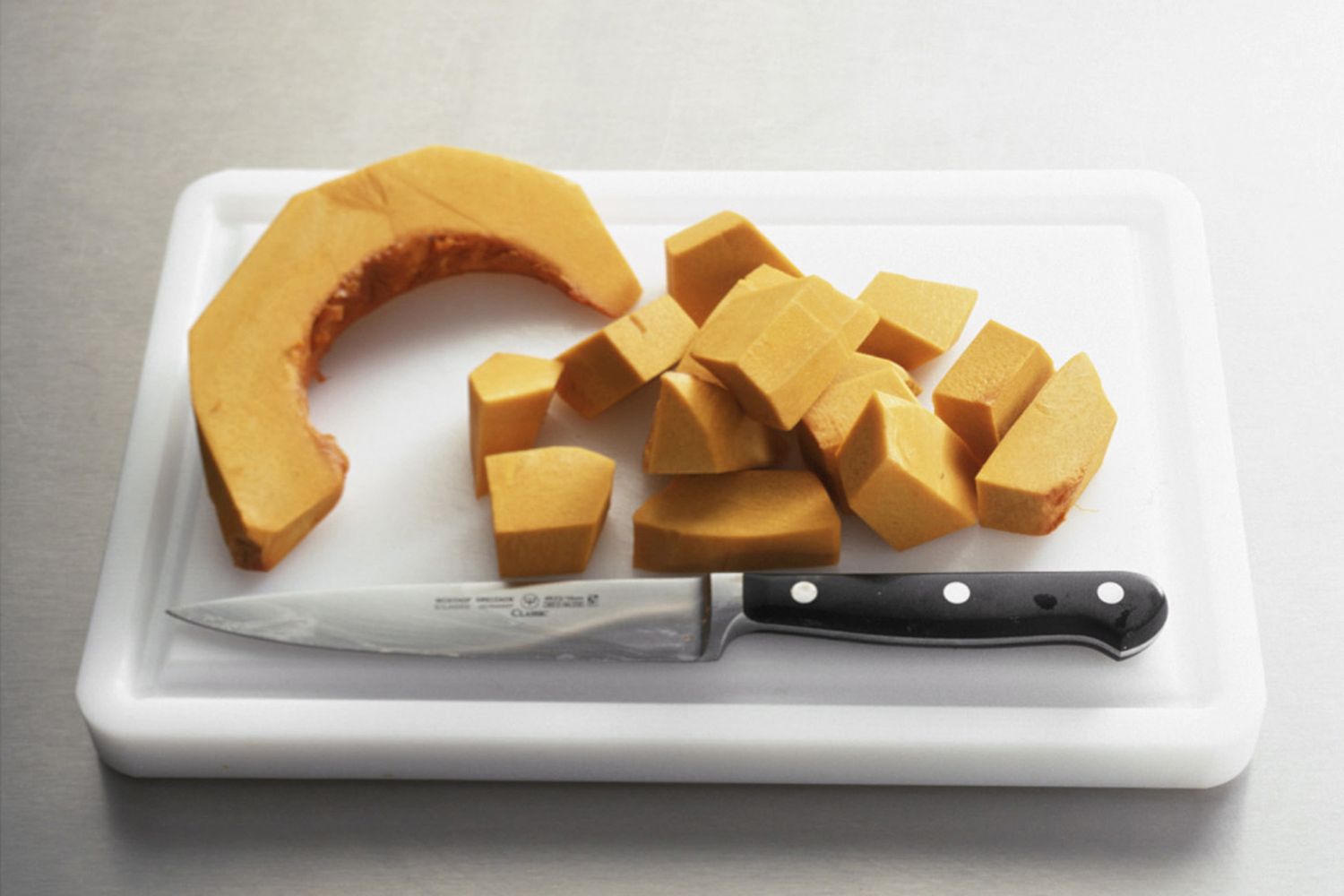 Step: 3/13
Peel and finely dice the onion and garlic.
Step: 4/13
Saute in oil a hot pan until softened.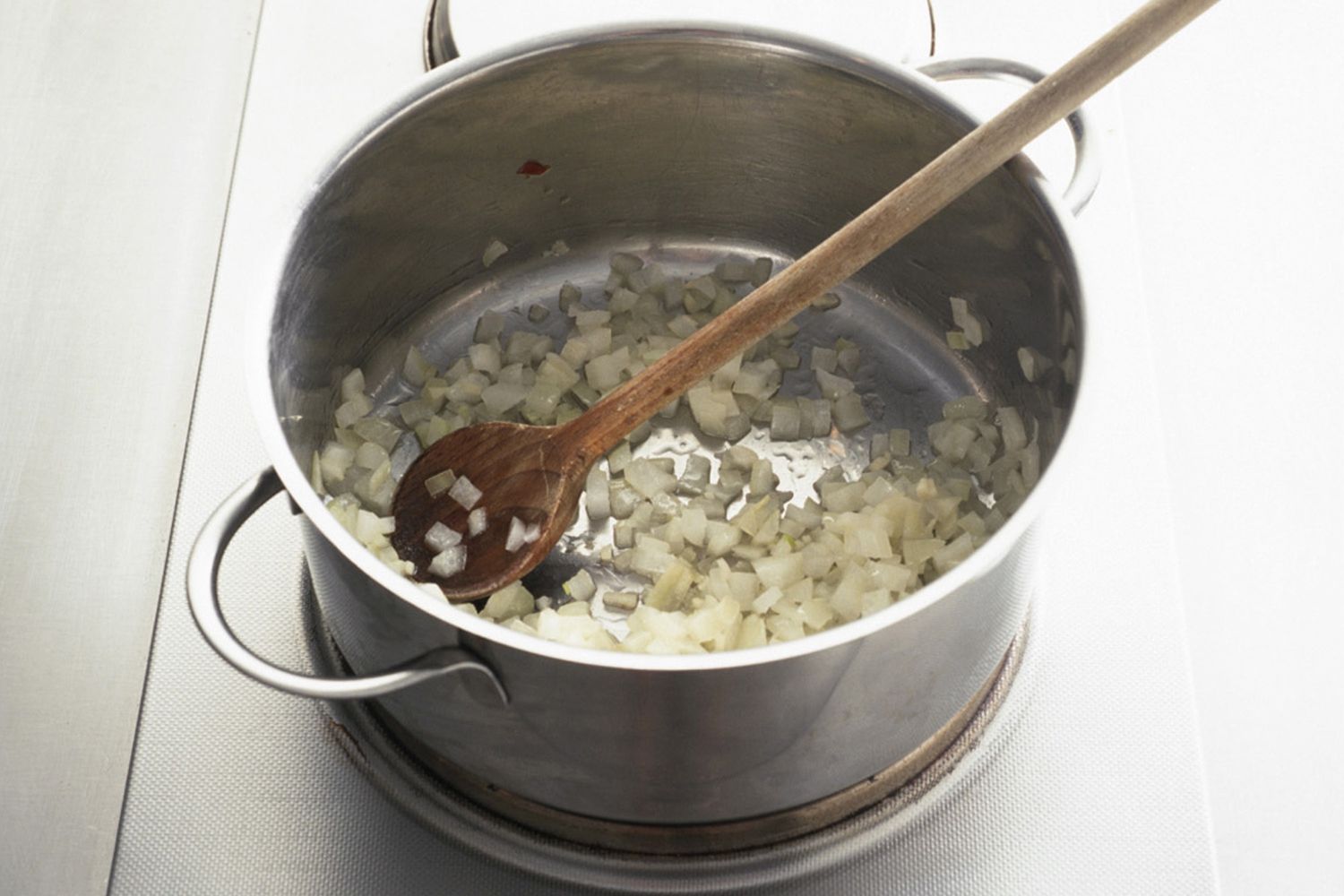 Step: 5/13
Add the cinnamon, turmeric, cumin and chilli, and cook briefly.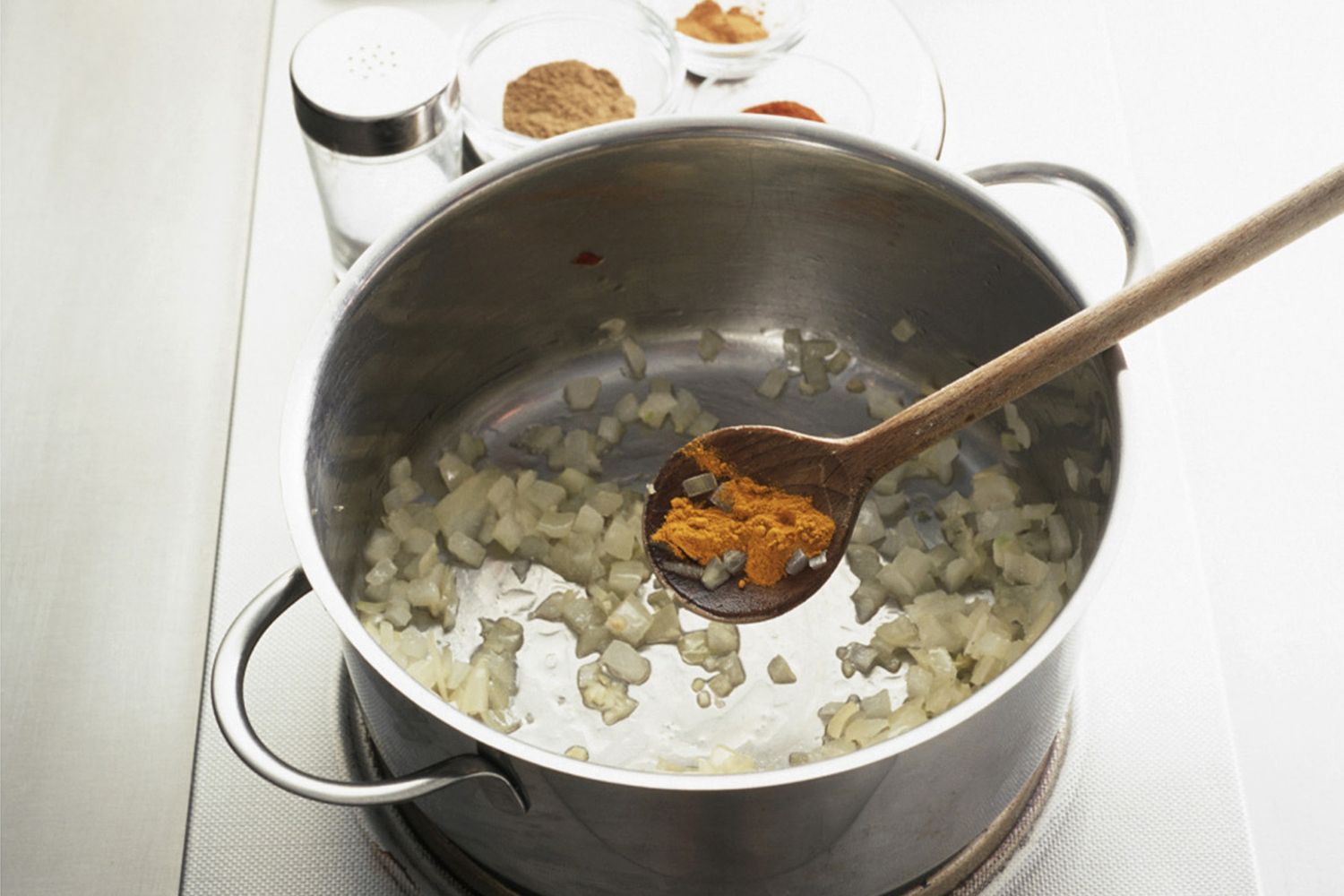 Step: 6/13
Remove half the mixture from the pan and set aside.
Step: 7/13
Briefly saute the pumpkin pieces in the pan.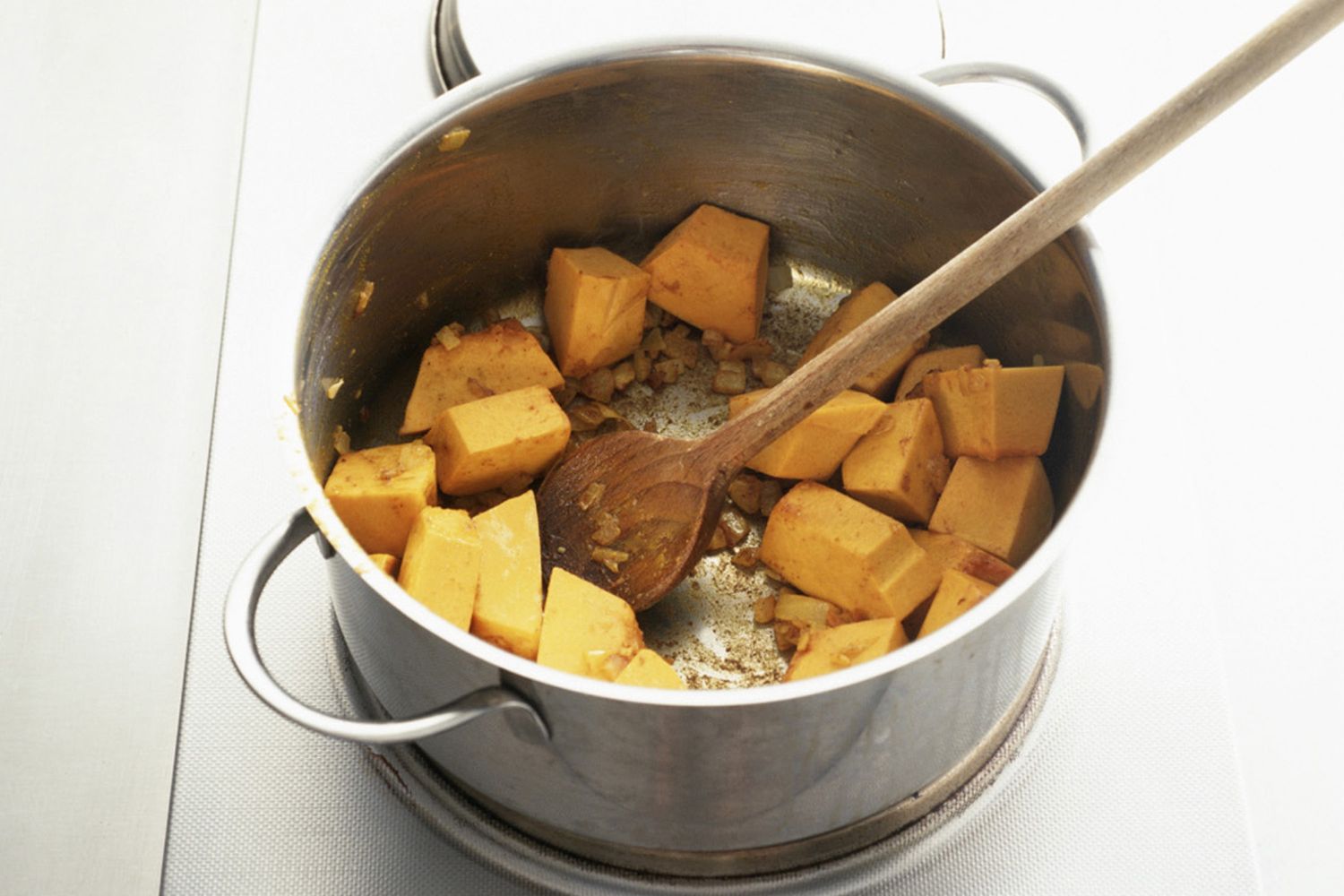 Step: 8/13
Pour over the broth and simmer for 15 minutes.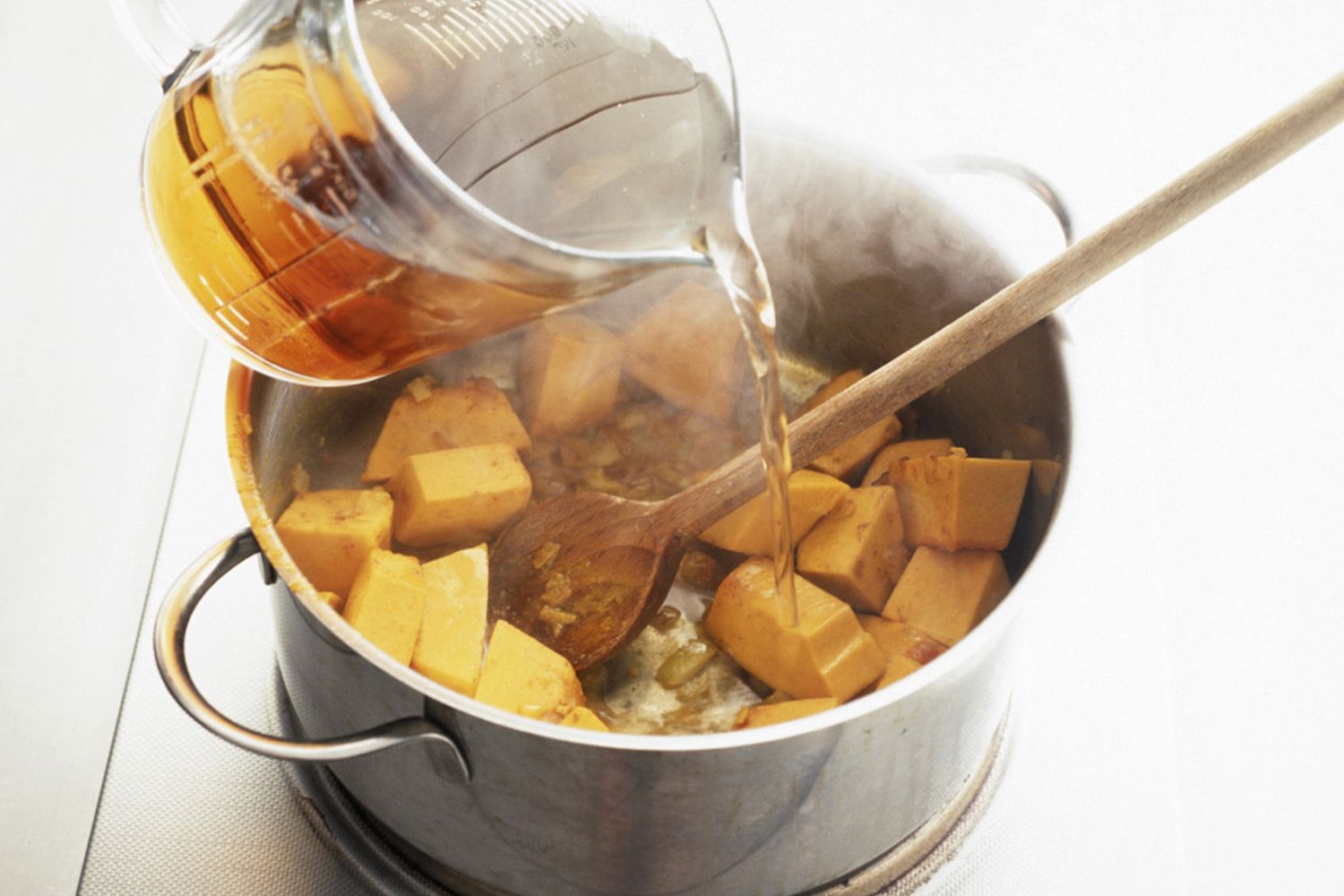 Step: 9/13
Meanwhile wash, deseed and chop the peppers.
Step: 10/13
Drain the chick peas in a sieve. Add the chickpeas, mangetout and peppers add to the pumpkin. Cook for another 10 minutes until tender.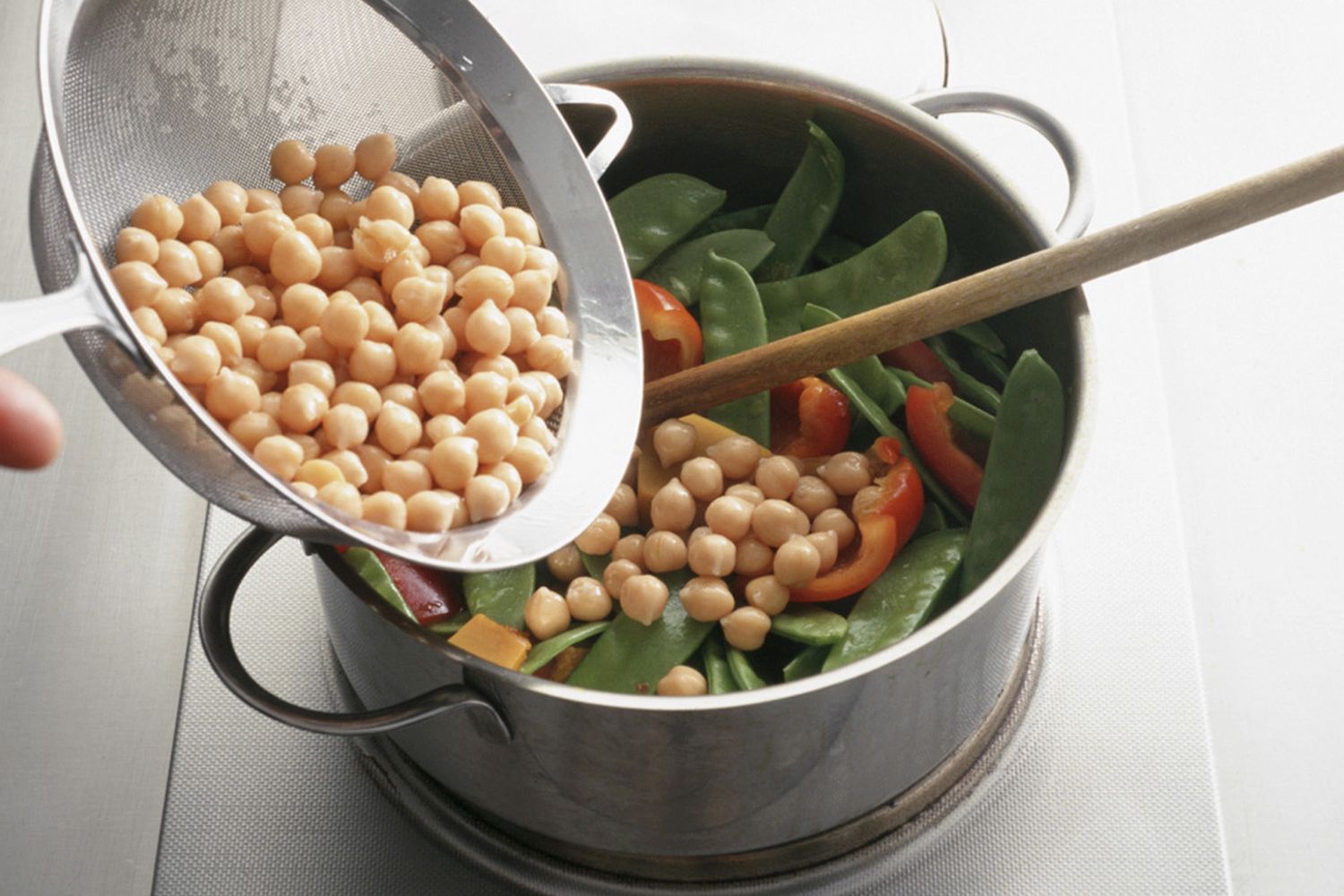 Step: 11/13
Mix the cornflour with the milk. Add to the curry and stir well.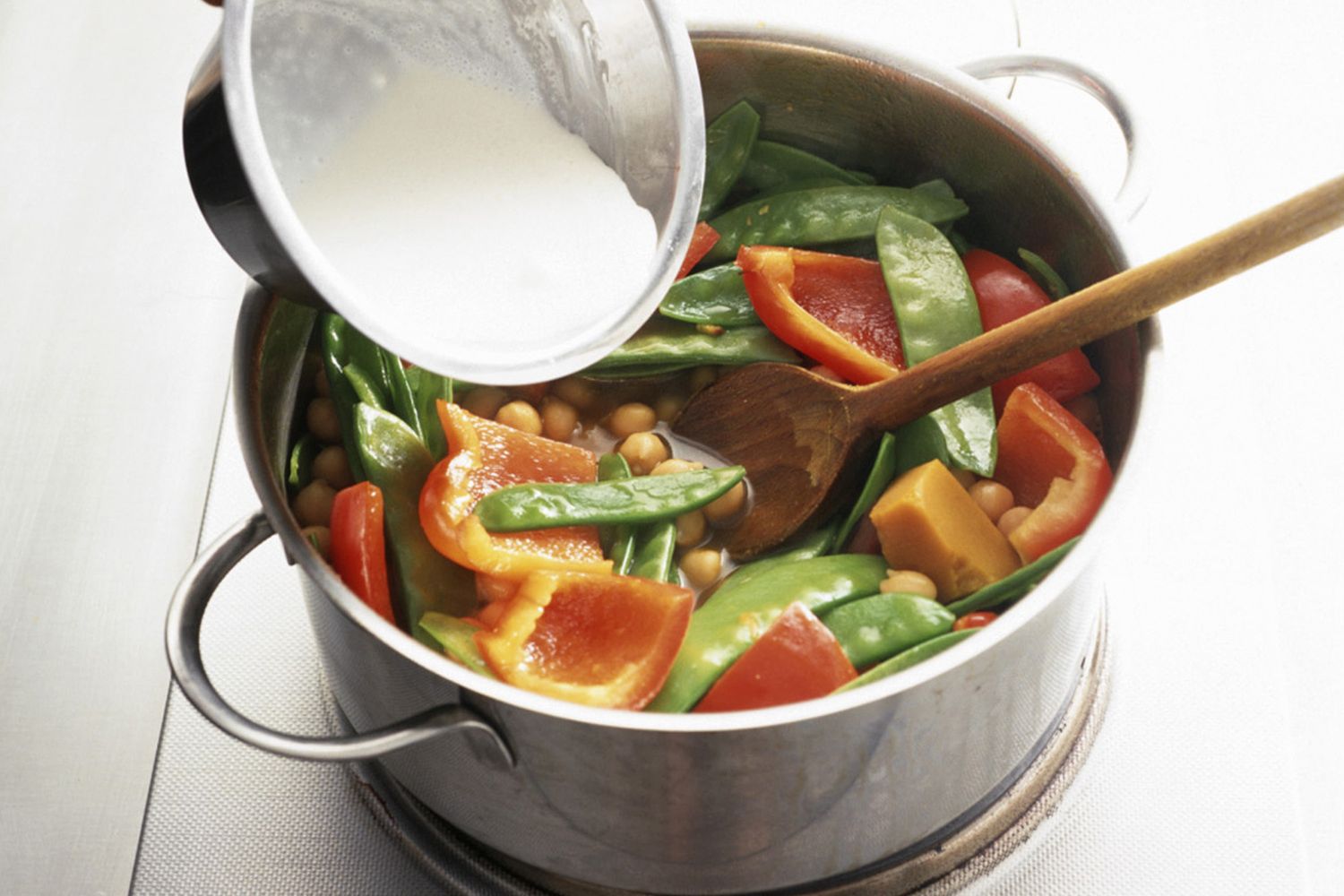 Step: 12/13
In a bowl, mix the yogurt with some salt and pepper.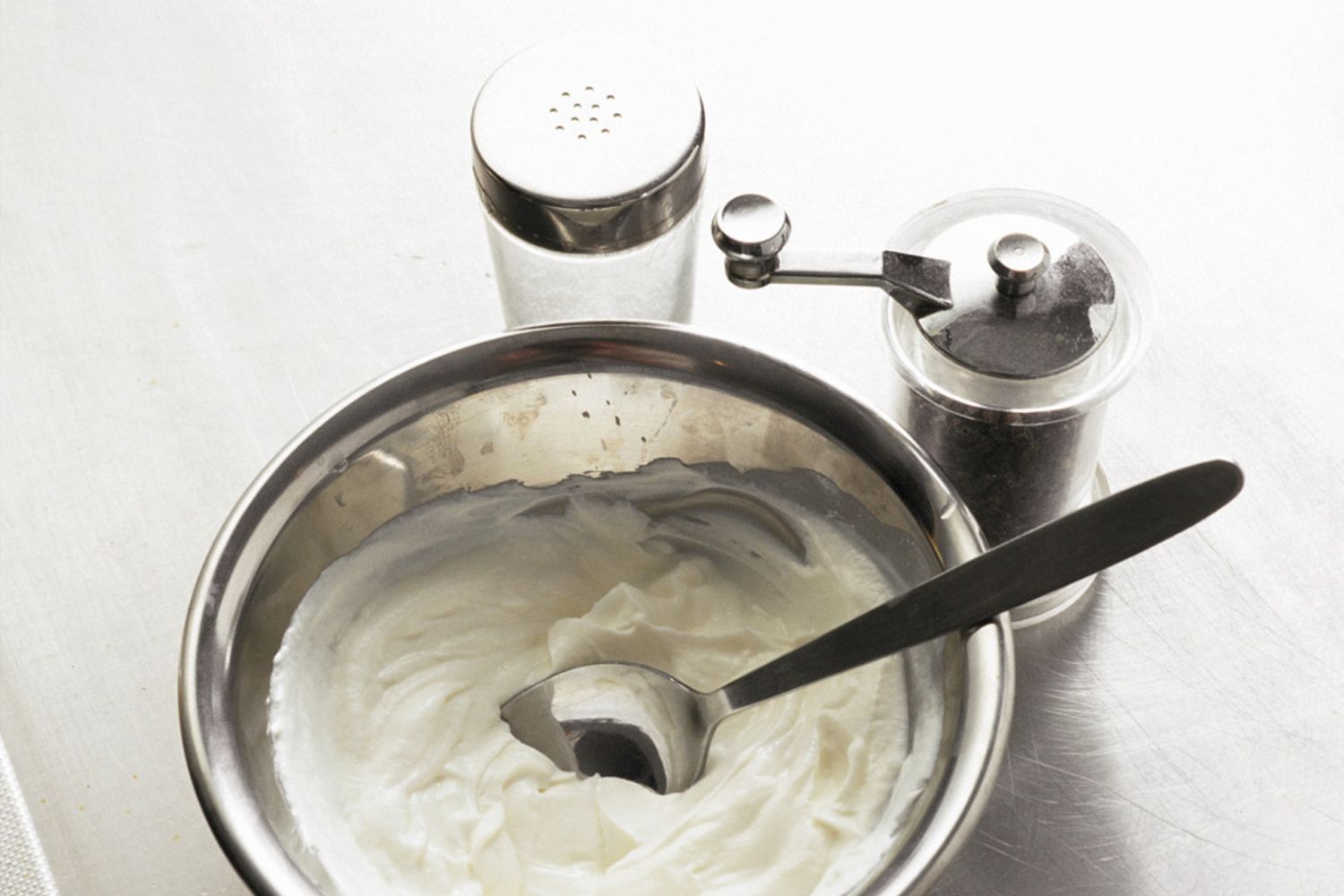 Step: 13/13
Stir into the curry, add the reserved onion mixture, season with salt, pepper and lemon juice and serve.